PHOTO of the DAY - A broken dream
Yesterday was a hard day, the twenty-eighth day of Ukraine's war with the invader.
Air raid sirens constantly sounded, it puts a lot of pressure on the nervous system and exhausts it.
In the afternoon, I decided to take a short nap and fell into a deep sleep, which was suddenly interrupted by the shudder of the house and the sound of cruise missile explosions that hit the outskirts of our city.
My children screamed and cried, my son screamed that he saw a missile flying at our house in the window, I looked out the window at the moment when an air defense missile exploded a cruise missile in the air, which scattered like fireworks in different directions in many bright lights .
I went out onto the balcony and at that moment I saw a bright flash behind the houses in the neighboring microdistrict, followed by a powerful explosion.
These few minutes were minutes of maximum concentration, after which, gradually, reality turned into ripples on the water, which enlivens the reflections in the puddles, the realization came of what could happen, but, in some unusual calmness, which reminded me that I I haven't finished watching my interrupted dream yet....
I used to think that something like war could only be a nightmare, but the reality is more surreal than a dream.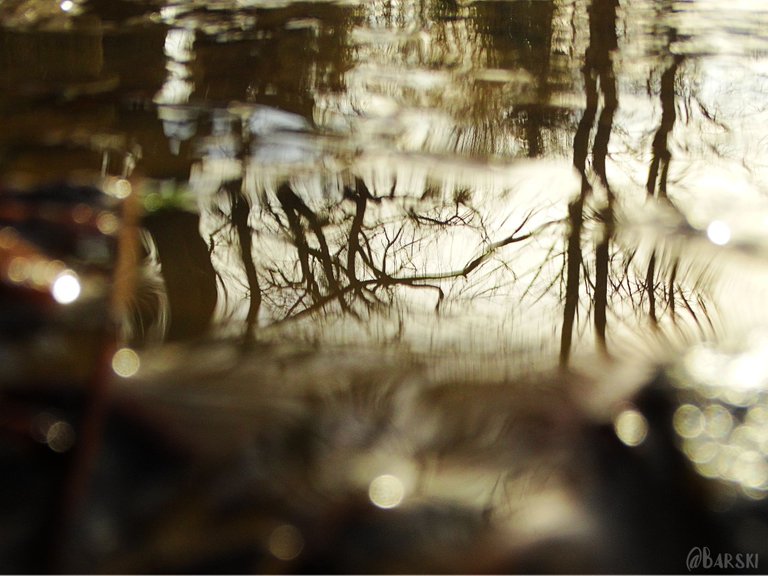 Photos taken with a Sony Cyber-shot DSC-HX300 camera
Author @barski
Ukraine
---
---