Mirages of swamps - Crane dance
Mirages of swamps - Crane dance.
Yesterday I started to create a series of photographs, which I called "The Mirages of the Swamps".
Swamps, this is a very interesting place where, sometimes, or rather they say, often, it seems that you are the only living creature on the planet, because you do not see anyone, only the endless wasteland of swamps.
But, in fact, walking through the swamps, you are under constant, close attention.
Yes, the taboo is watched by pheasants and partridges, magpies and jays, hares and mice, and in the summer, cranes can also watch you.
But, cranes, these are migratory birds. who leave these places with the onset of cold weather and fly away to warm regions.
This is true, but. we have a weapon against parting, our imagination, and no matter what time of year in the swamp photographs, you can see dancing cranes.
That is exactly what I did, creating a surreal painting "Dance of the Cranes".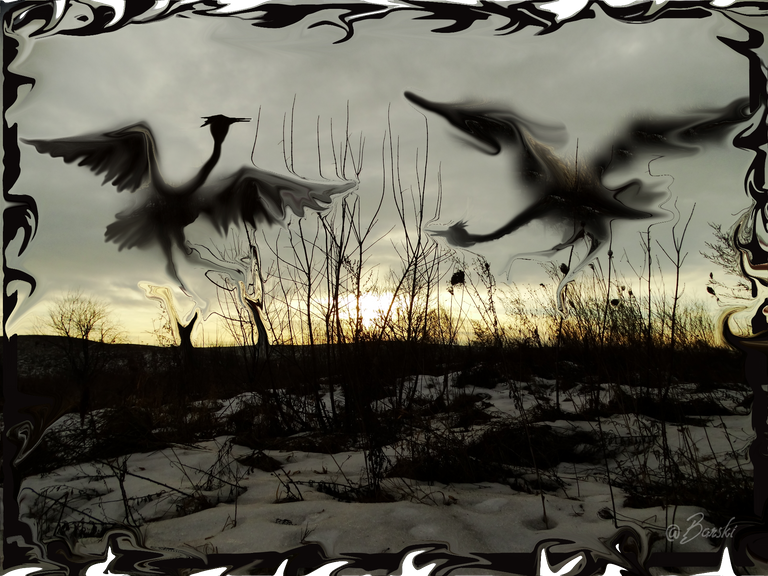 I did not use the program function of drawing, and did not use extraneous paints, only deformation of space and retouching, and gave me a photograph of paints.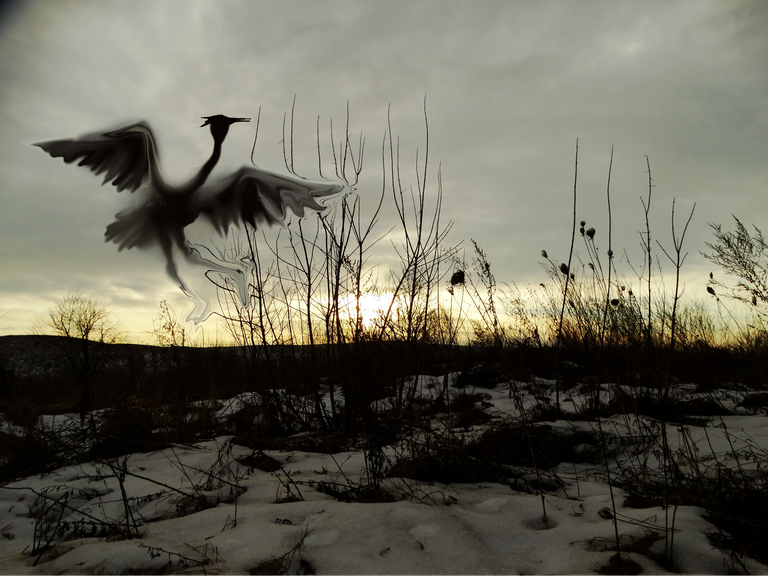 Now, you can see the original photograph of the swamps, which gave me the basis for further work.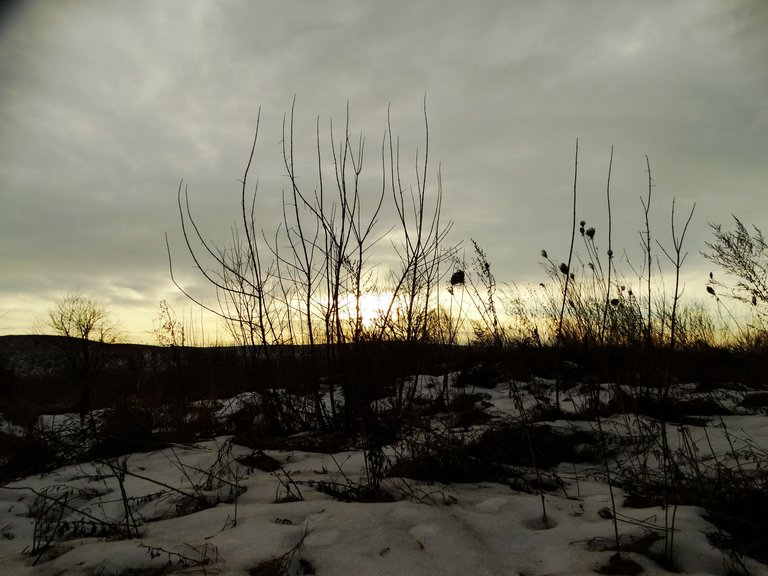 Photos taken with a Sony Cyber-shot DSC-HX300.
I edited a photo in the program PhotoDirector, which I also installed on my smartphone.
Author @barski
Ukraine
For my publications, I do not use stock photographs, it is fundamentally important for me to use photographs that I have made with my own hands for publication and I can name them - authorial work.
---
---