Courageous loneliness
Imagine yourself, the only person on an alien planet, who looks without fear at the approaching dust storm, the strength of which should frighten you, but, to the general regret of the world community, it did not frighten you.
Your only friends are the dim stars in the boundless space that are ready to give you light, but more than that, they can do nothing to help you.
They silently look at how the dust storm is approaching you, perhaps even they are ready to shed a tear, but they don't succeed either, because they are ... stars in cold space.
Probably, Ukraine looks so brave in front of a dangerous enemy, and allies, or those on whom Ukraine relied, hoping for the support of the civilized world, look like cold, but slightly worried stars.
Courageous loneliness, that's what I called this picture, which I created today from a photograph taken recently.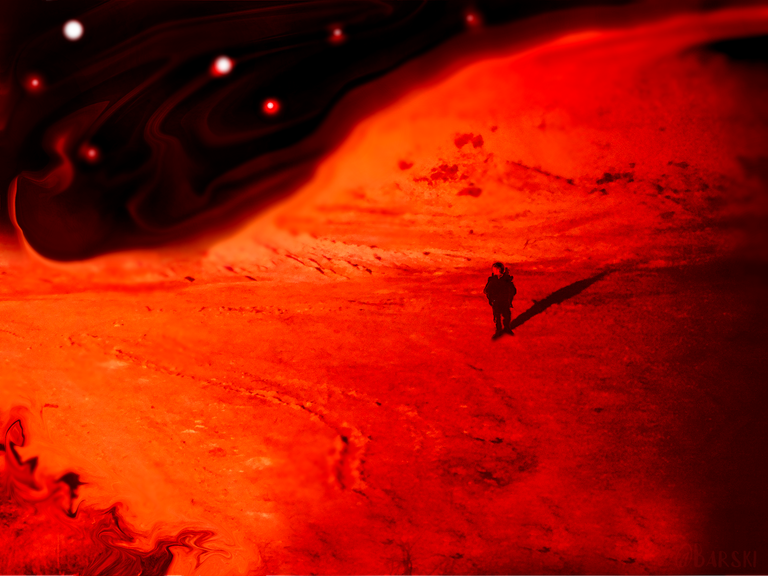 Somehow, in the evening, I saw on the territory of a sand pit a lonely figure of a man who cast a very contrasting shadow. I saw this as the beginning of a Martian chronicle, I mean a Martian-themed story for further work.
Probably the most difficult thing is to remove everything superfluous and leave the main thing.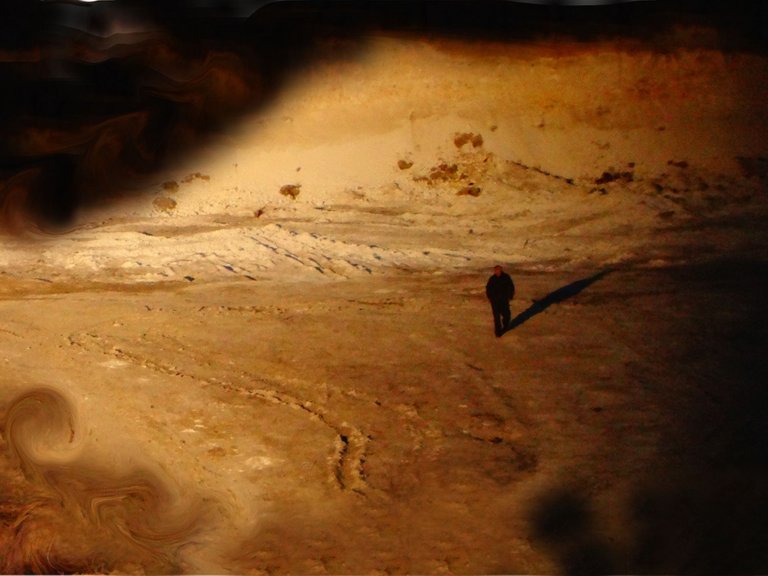 Will humans be able to bring peace to Mars if they cannot maintain or affect peace on Earth?
So, gradually, an ordinary photograph became like a picture.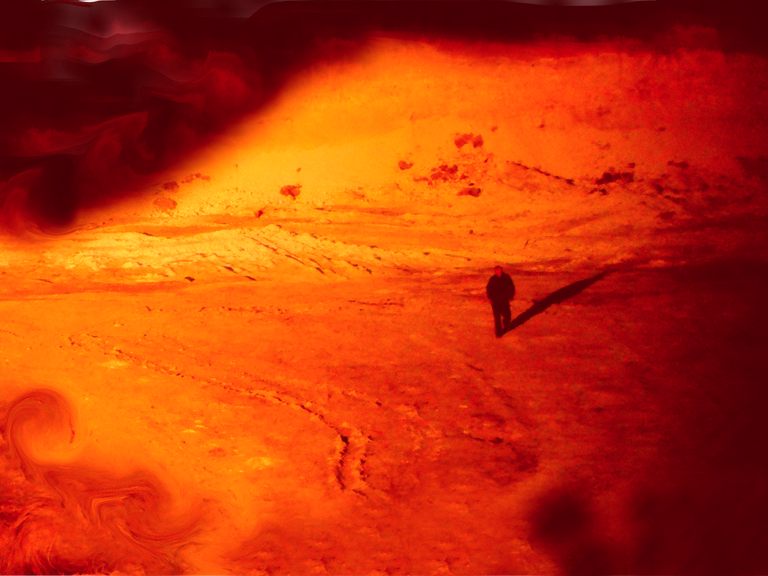 Photos taken with a Sony Cyber-shot DSC-HX300 camera
I edited a photo in the program PhotoDirector, which I also installed on my smartphone.
Author @barski.
Ukraine.
---
---