Colleague.
I would like to introduce to you our colleague, who, like us, works tirelessly, collecting nectar and pollen.
Like us, photographers, he is interested in flowers, very interested and they are a very important part of his work.
The worker bee in this photo hid from the rain on my balcony.
When the rain ended, the bee flew home to its comfortable hive.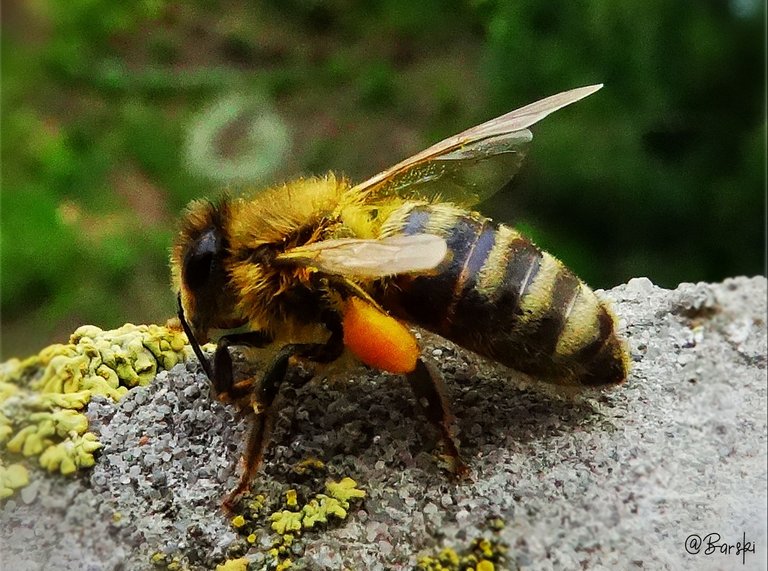 ---
Photos taken with a Sony Cyber-shot DSC-HX300 camera
I edited a photo in the program PhotoDirector, which I also installed on my smartphone.
Author @barski
Ukraine
For my publications, I do not use stock photographs, it is fundamentally important for me to use photographs that I have made with my own hands for publication and I can name them - authorial work.
---
---