El ojo de Azulada

"Azulada's eye"
Always around here one can find pieces of wood or fiberboard, leftovers from different jobs around the house or in the garden. I have already mentioned it many times, I love using old or stained papers or old wood from a door or furniture or whatever is reusable and that goes very well with the paintings. Of all that I have tried painting with oil on old wood is what I like the most. In this case I found this small piece of fiberboard or Bruno gave it to me, I don't remember (he always brings me these things because he knows I like them). So it made me want to paint an eye! I had a jar of light blue oil right on my table and I began to paint with it. I love using different materials and mixing them so I started a game with different inks, alcohol, aniline, old brushes, gold glitter and more oil. It was a process of days and I really enjoyed it.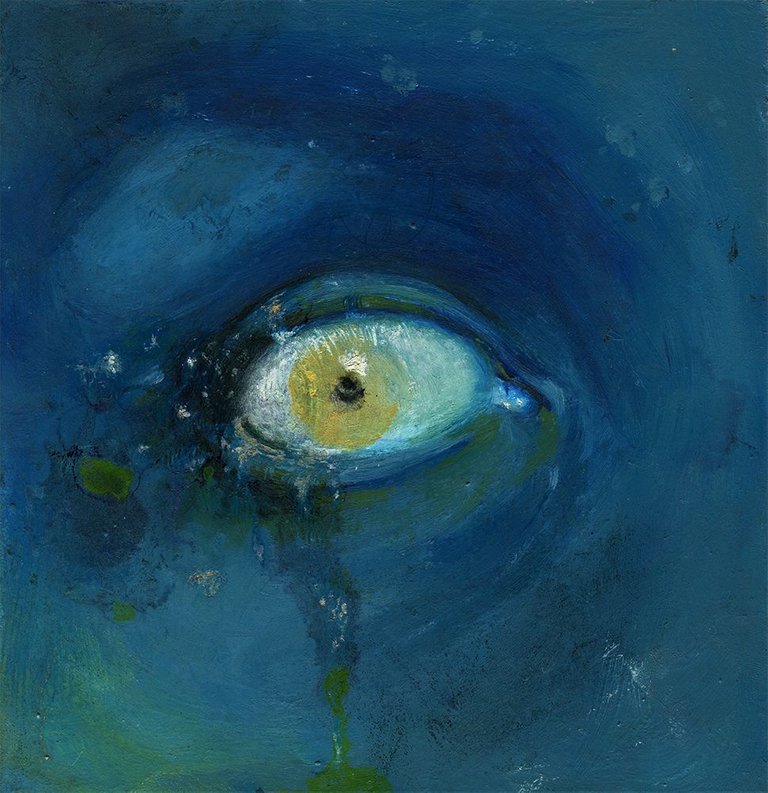 Mixed media on fiberboard
14 x 14,4 cm
Details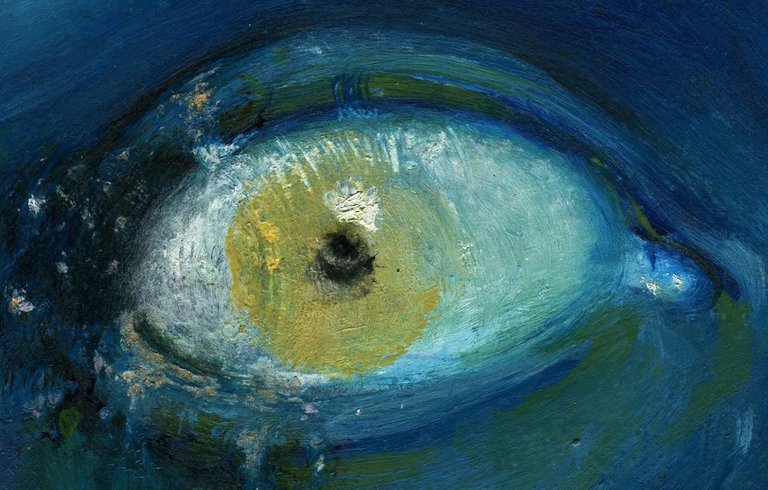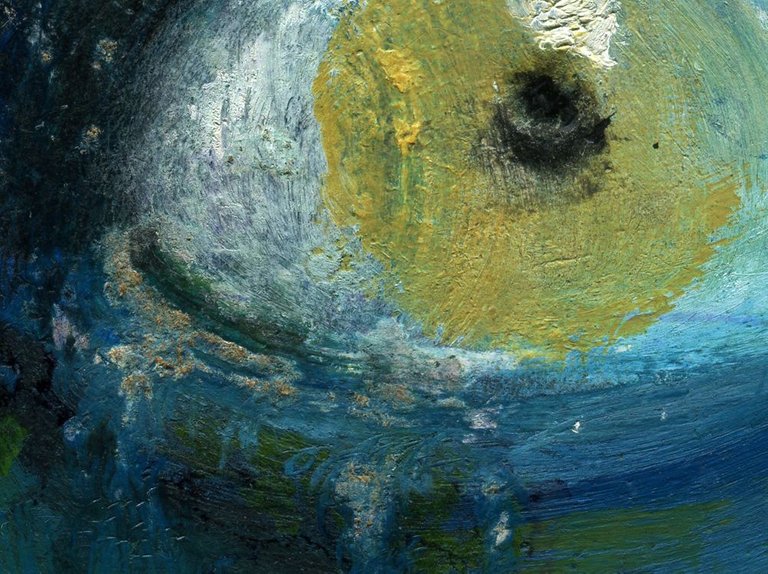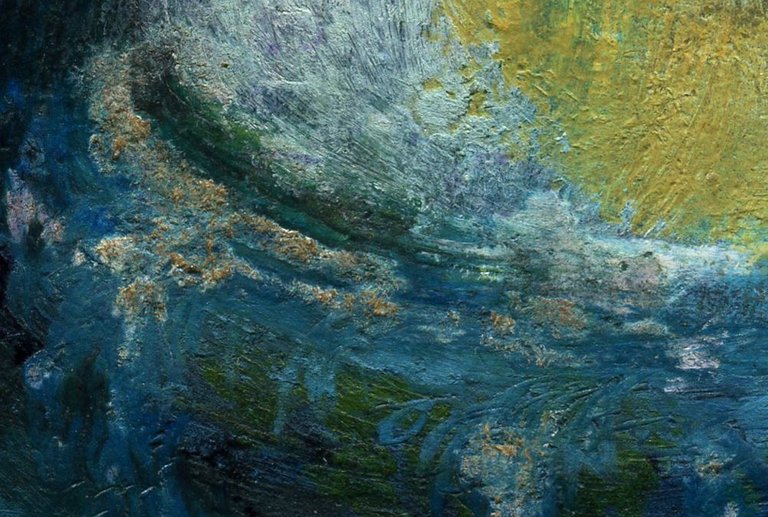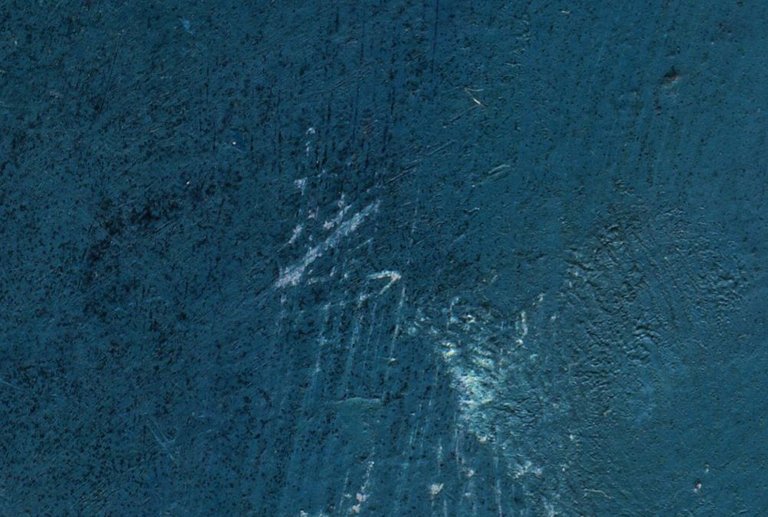 I scraped all the paint with an old brush, in the most sensitive places this is visible.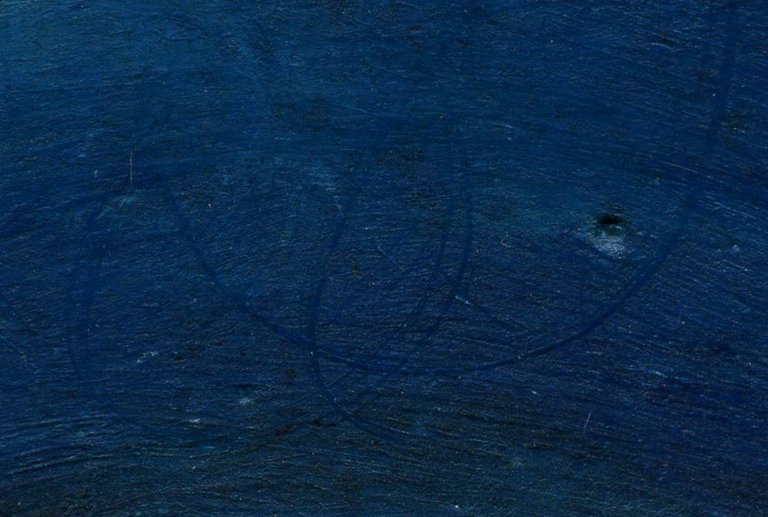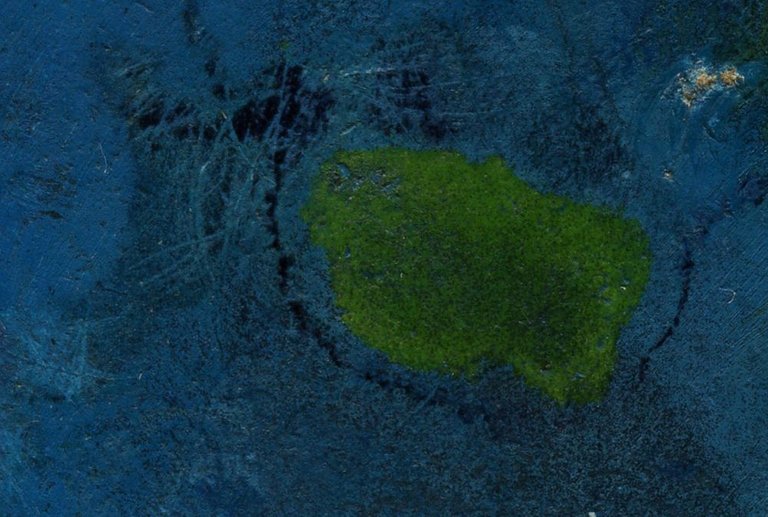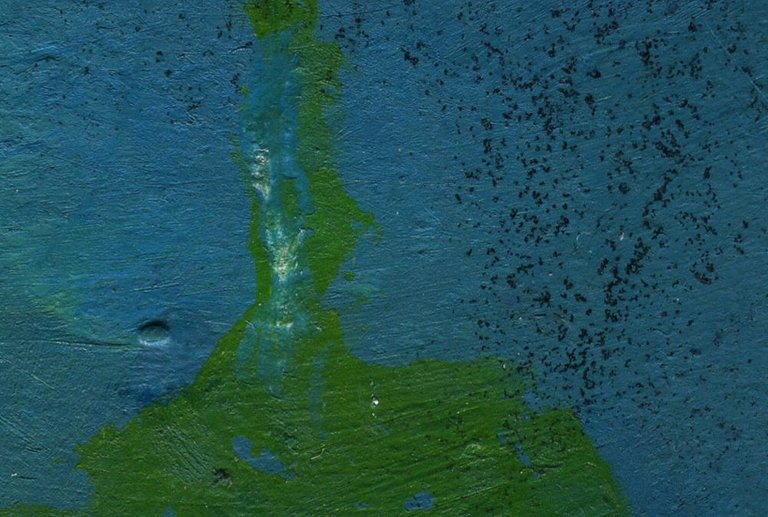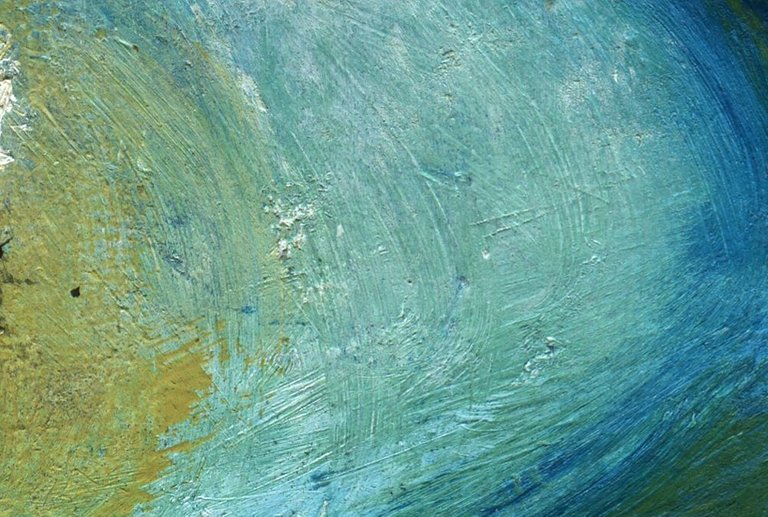 And of course you cannot miss this precious material: cat hair.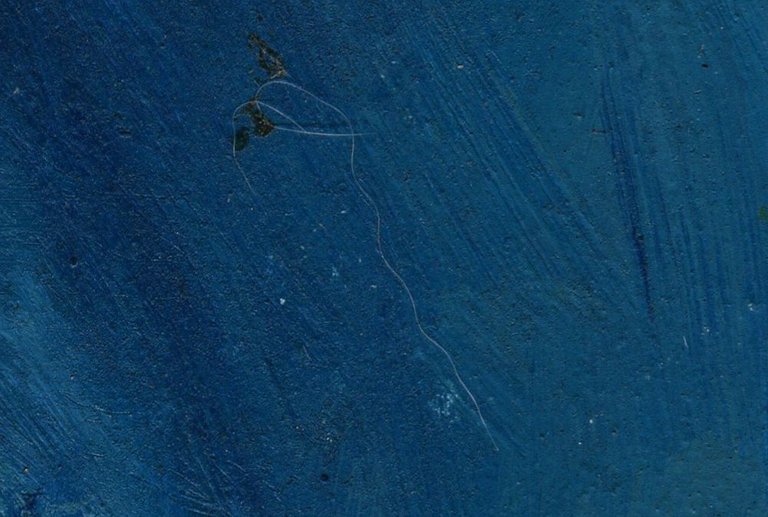 Changing it to grayscale and playing with colors and tones is incredible because it can change the mood of the work or accentuate it.
I think it's always interesting to work with colors, even in digital or analog photography because color or the lack of it can be everything in an image and having both possibilities is more than good.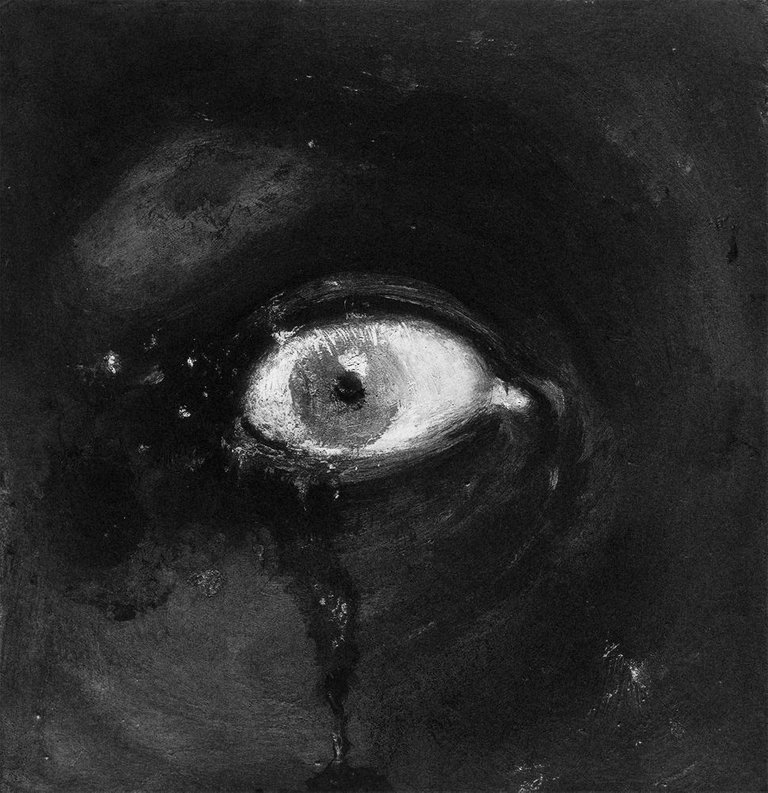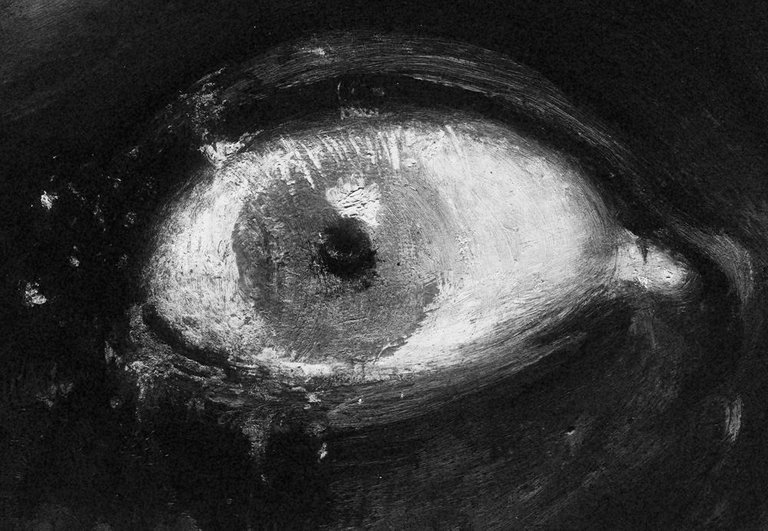 Looking forward to painting right now! We'll see if the camera or the paint wins today, I'm very photographer these days!
Have a good sunday!
Cheers!
Bárbara Bezina ♥
canva / twitter / blog / makersplace / Hen / nftshowroom
---
---