Flower Flies | Photography Lovers

Hello all my seniors, how are you on a sunny and happy day, hopefully we are always healthy and can carry out activities as usual. So before I write first I try to humble myself first, because I'm new here, so there are still many shortcomings. Therefore I really hope to be able to provide suggestions and directions in my writing, for future improvements, and for the next post I will also improve it. I think the one that I am in this matter is still very stupid, so really need the direction I hope right. so on this occasion I tried to write a little about one of the insects that I found this morning when I went to the garden to get wood. The type of insect I got was the Flower Flies.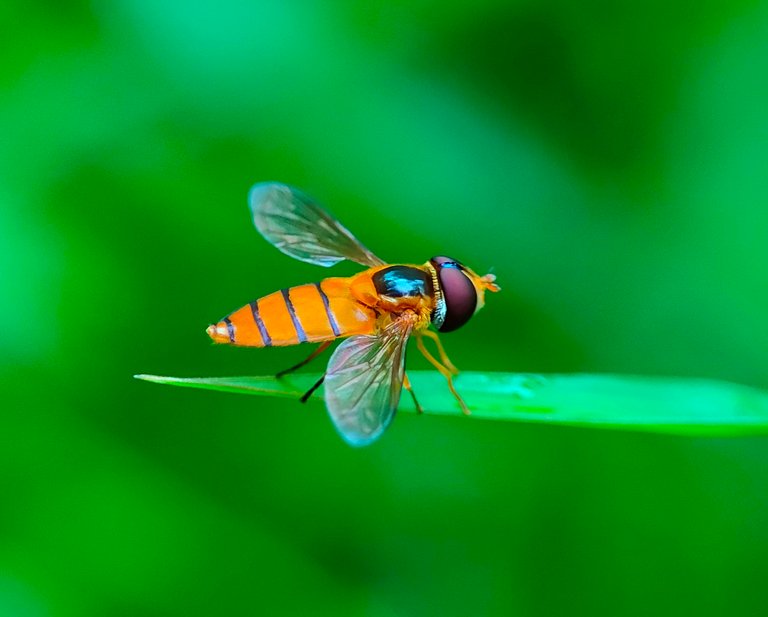 However, before I write about this flower fly, I will explain a little about the types of flies in general. Flies are a type of insect that comes from the order Diptera which means two wings. The most obvious difference between flies and other insect orders is that flies have a pair of flying wings and a pair of dumbbells, which originate from the hind wings, on the metathorax except for some fly species which are flightless. so that's why there are so many types of flies that we find. so now I'm more focused on the fly that I talked about earlier, namely flower flies.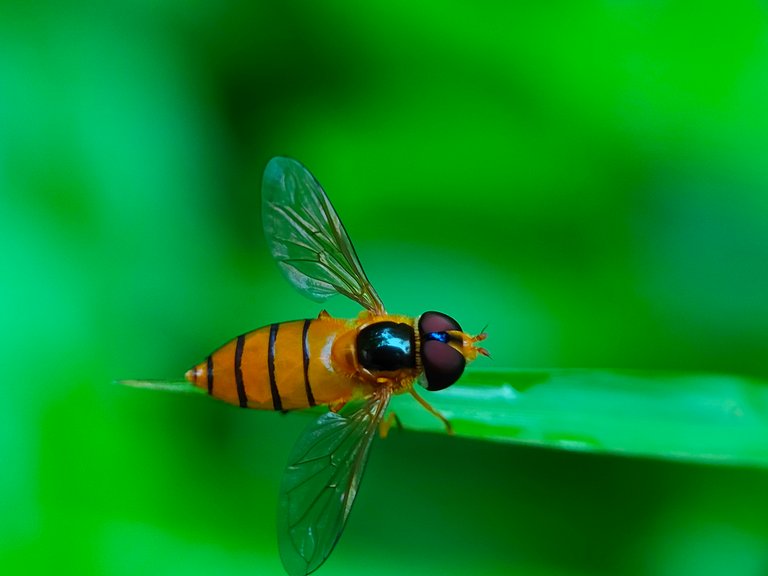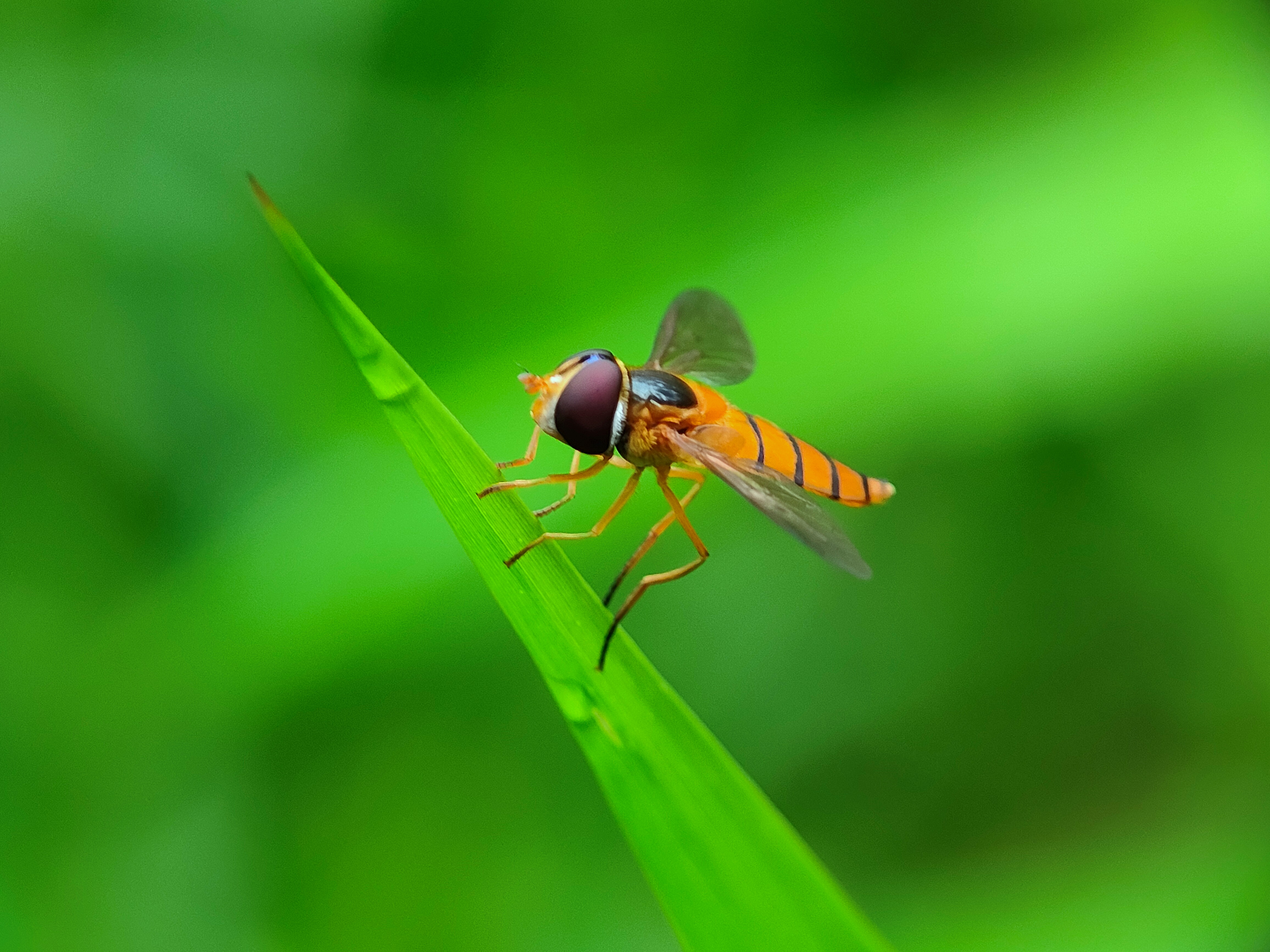 Why do people say that this is a flower fly. because this type of fly only looks for flowers, not like other flies in general, there is also another opinion so that it is mentioned that flower flies or flies are the insect family Syrphidae. As the name suggests they are often seen hovering in flowers in general, And also today's flower flies of many species feed on nectar and pollen, while larvae feed on a wide variety of foods. In some species, the larvae are saprotrophs, feeding on decaying plants and animals on the ground or in ponds and air streams.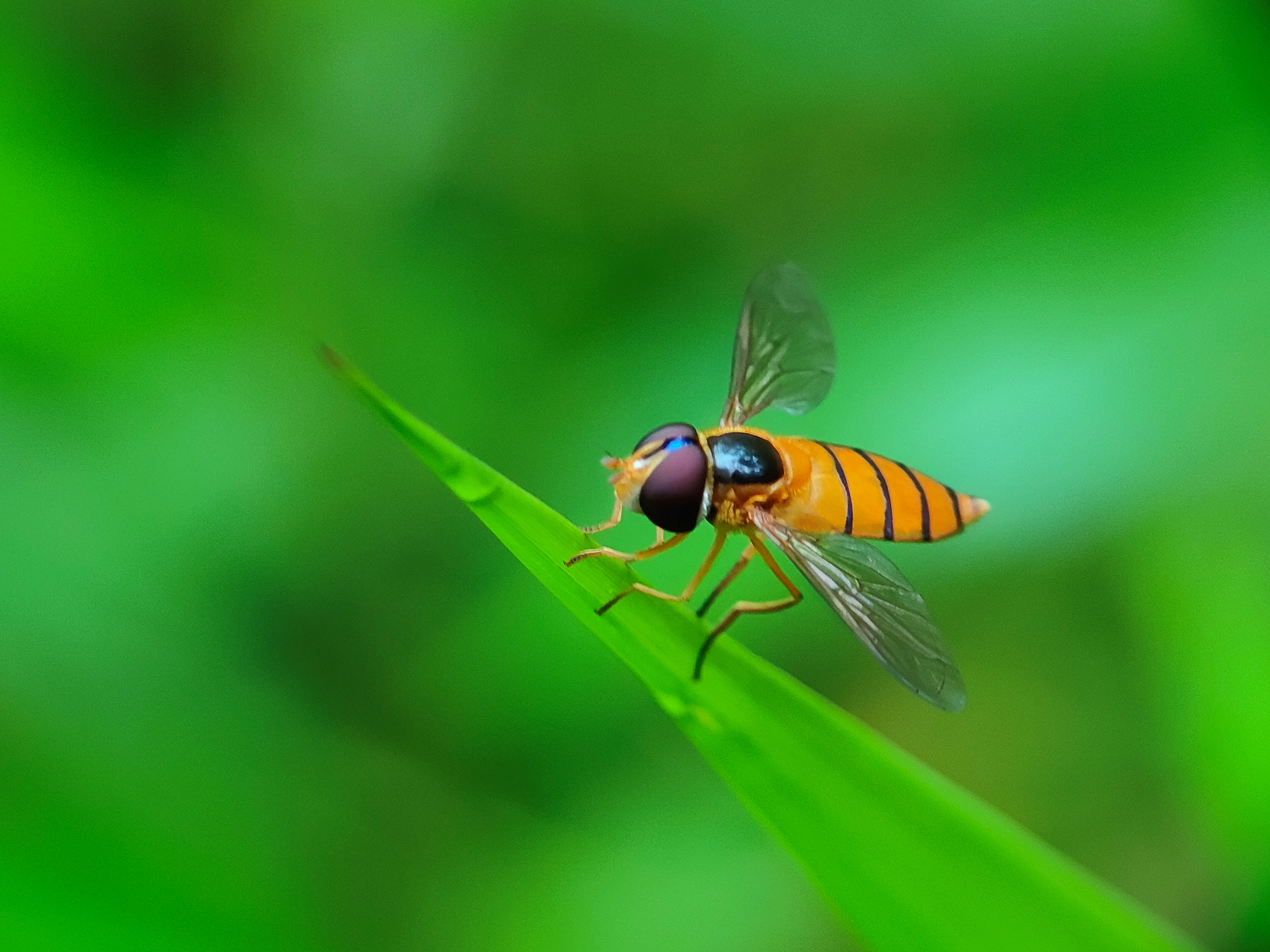 In other species, the larvae are insectivorous and prey on aphids, thrips, and other plant-sucking insects. So many of us find this kind of fly roaming where there are flowers that have bloomed. Not like other flies that only look for carrion to be made as food.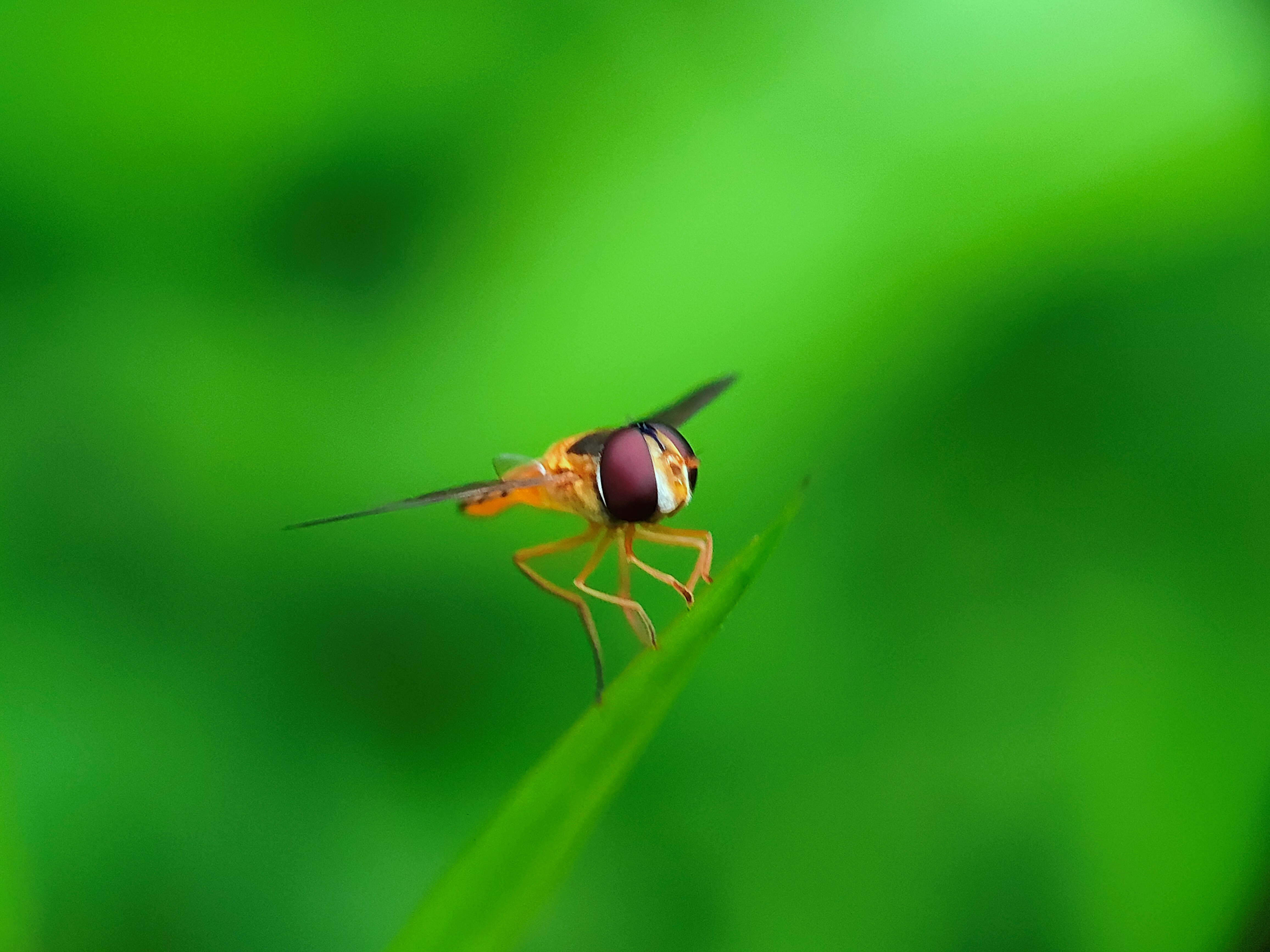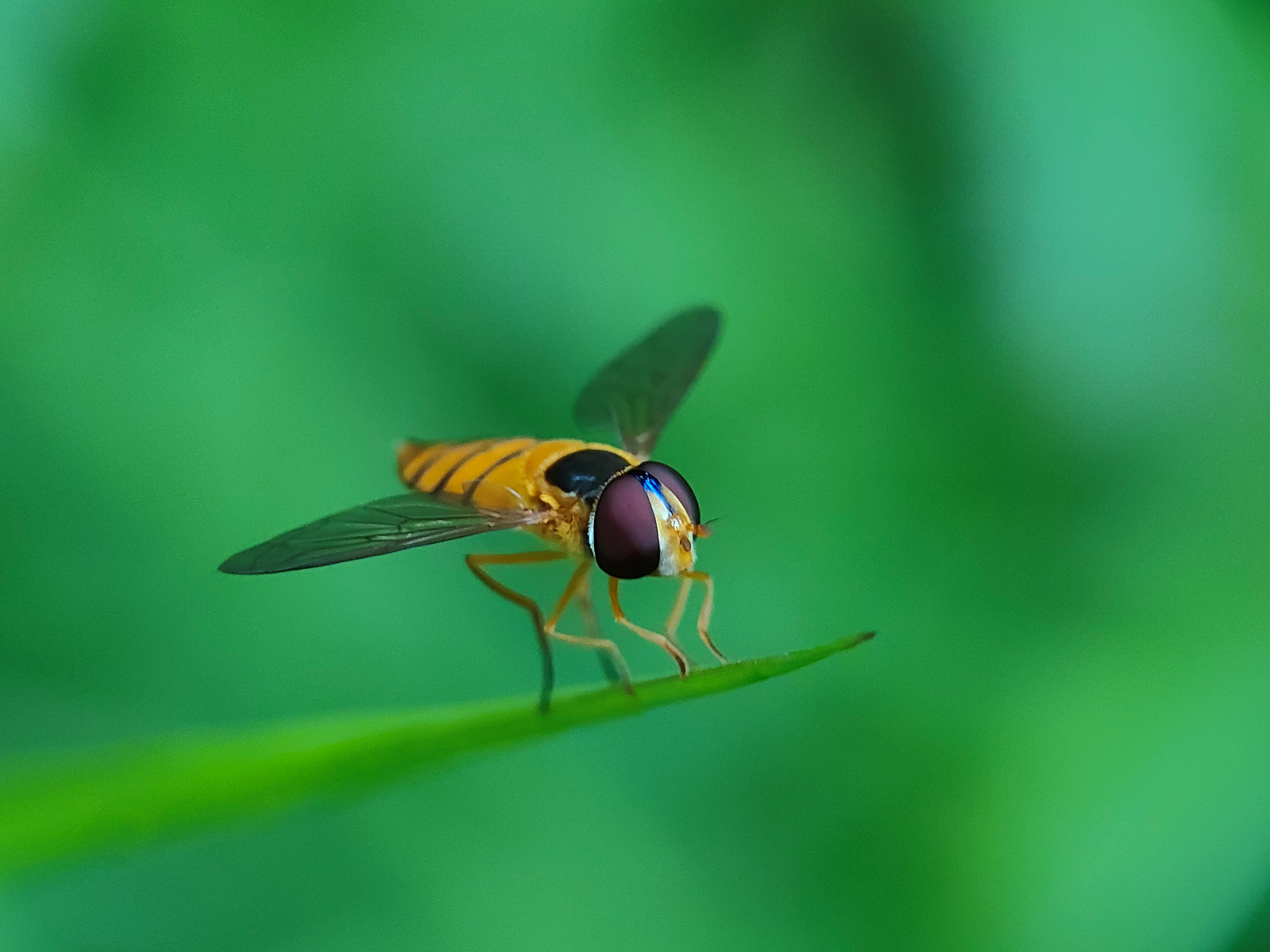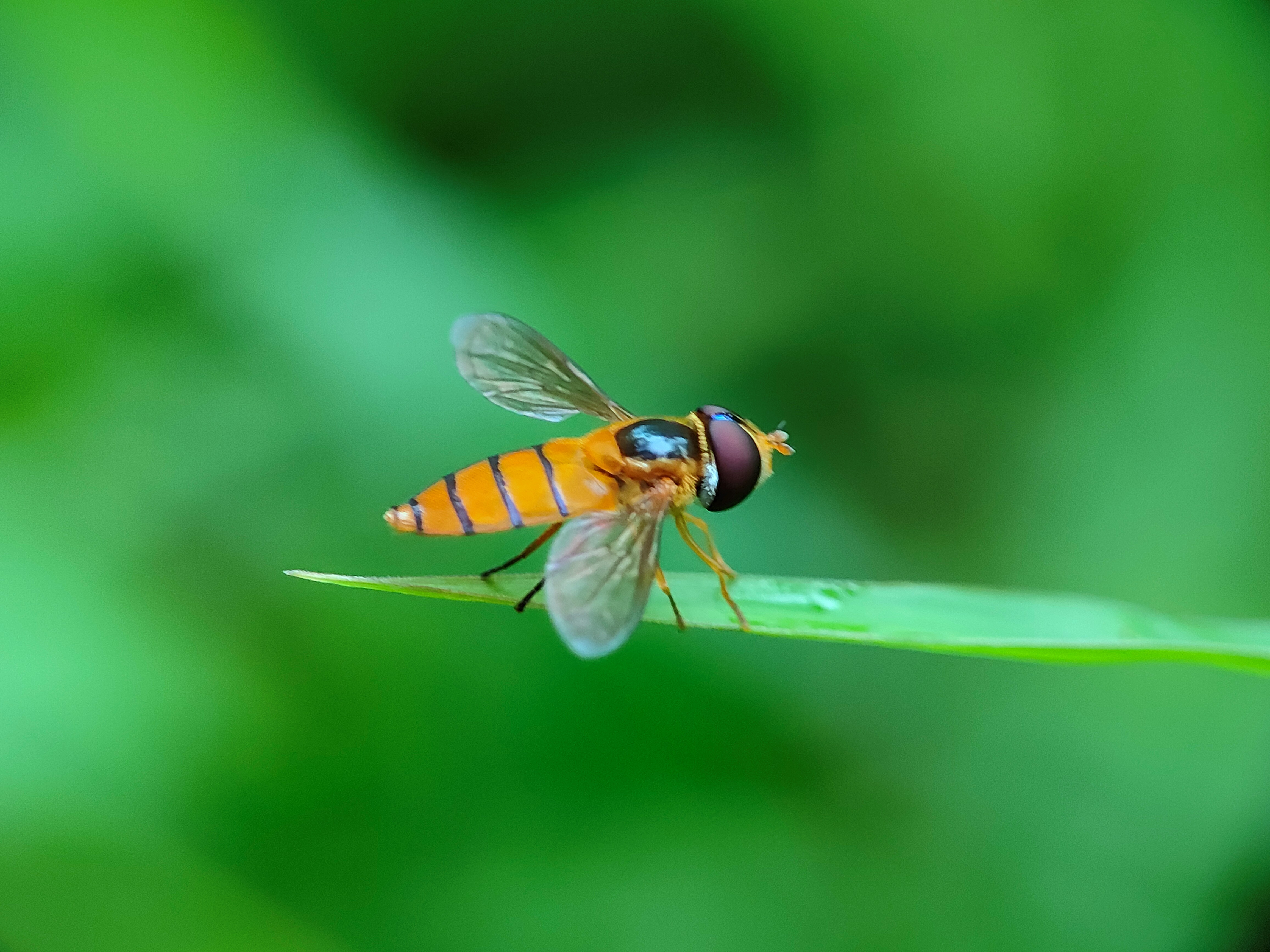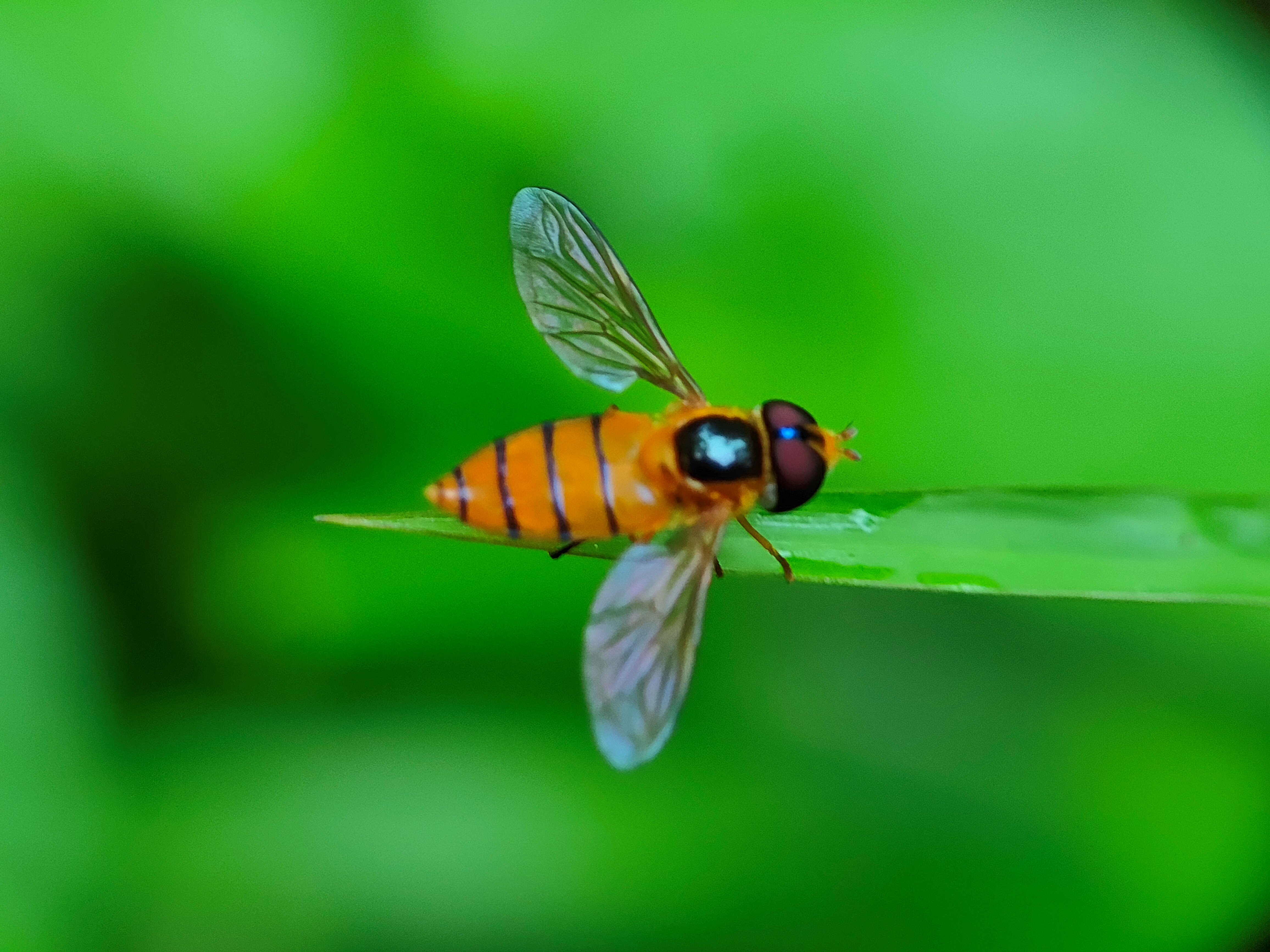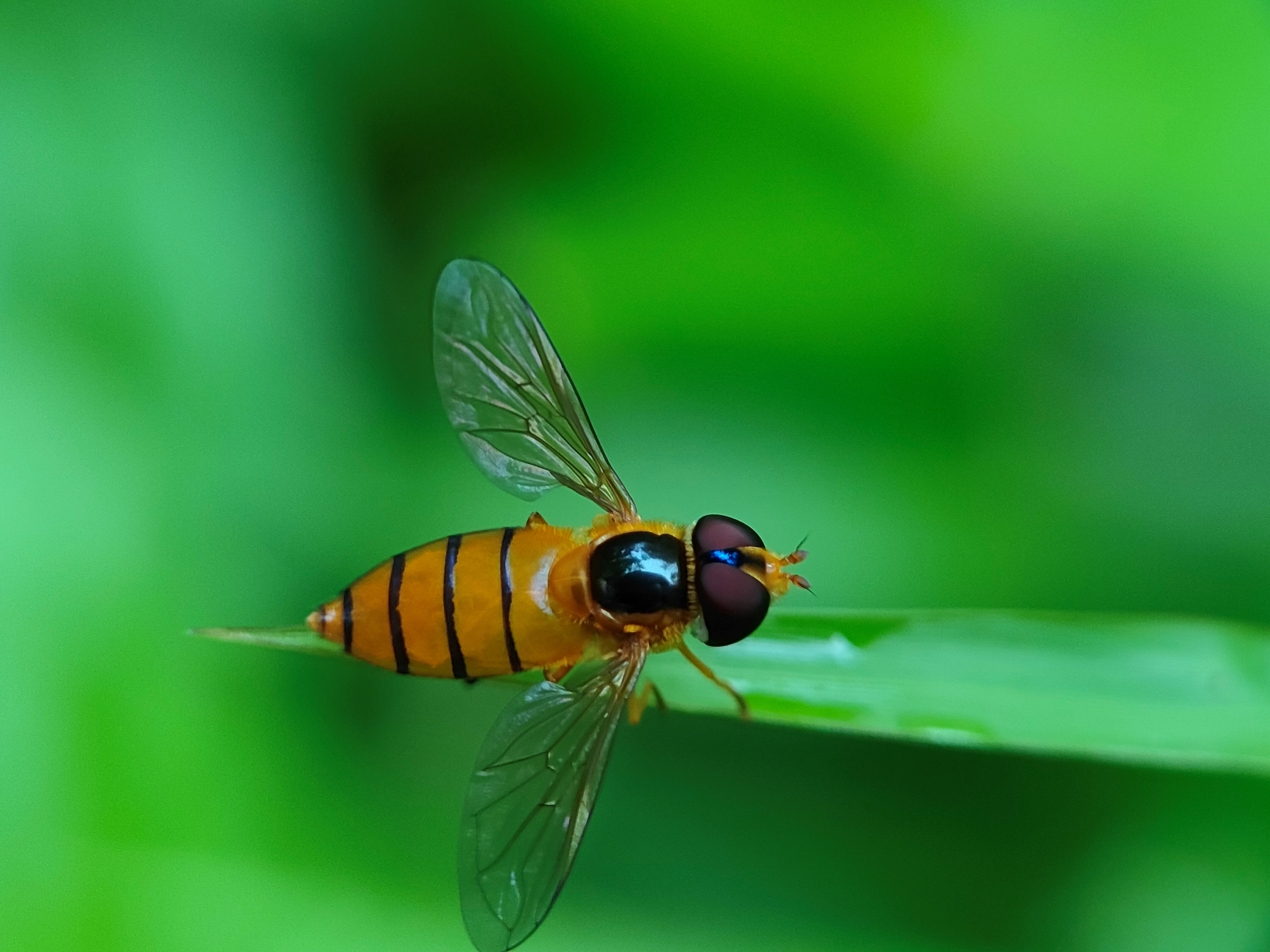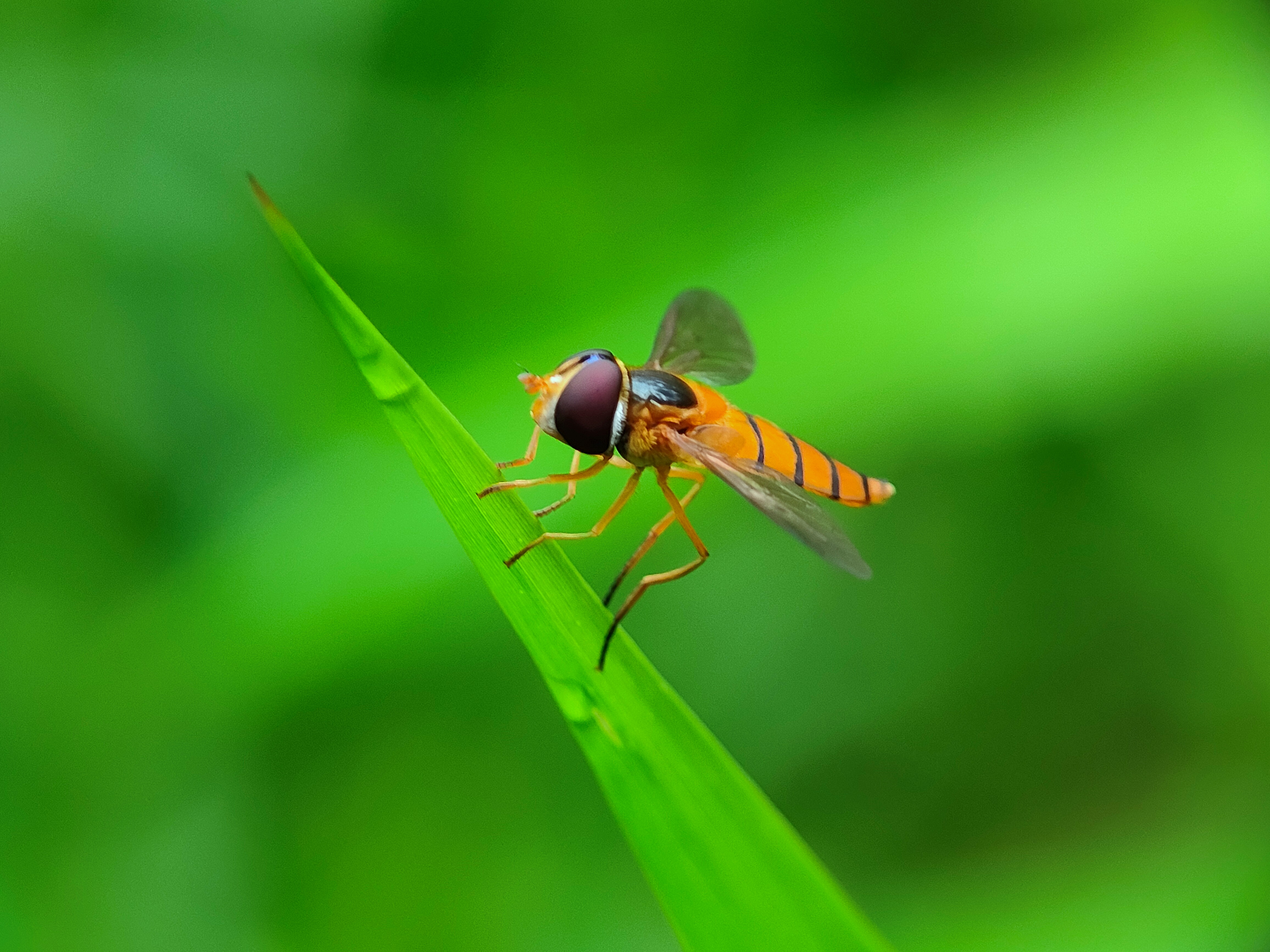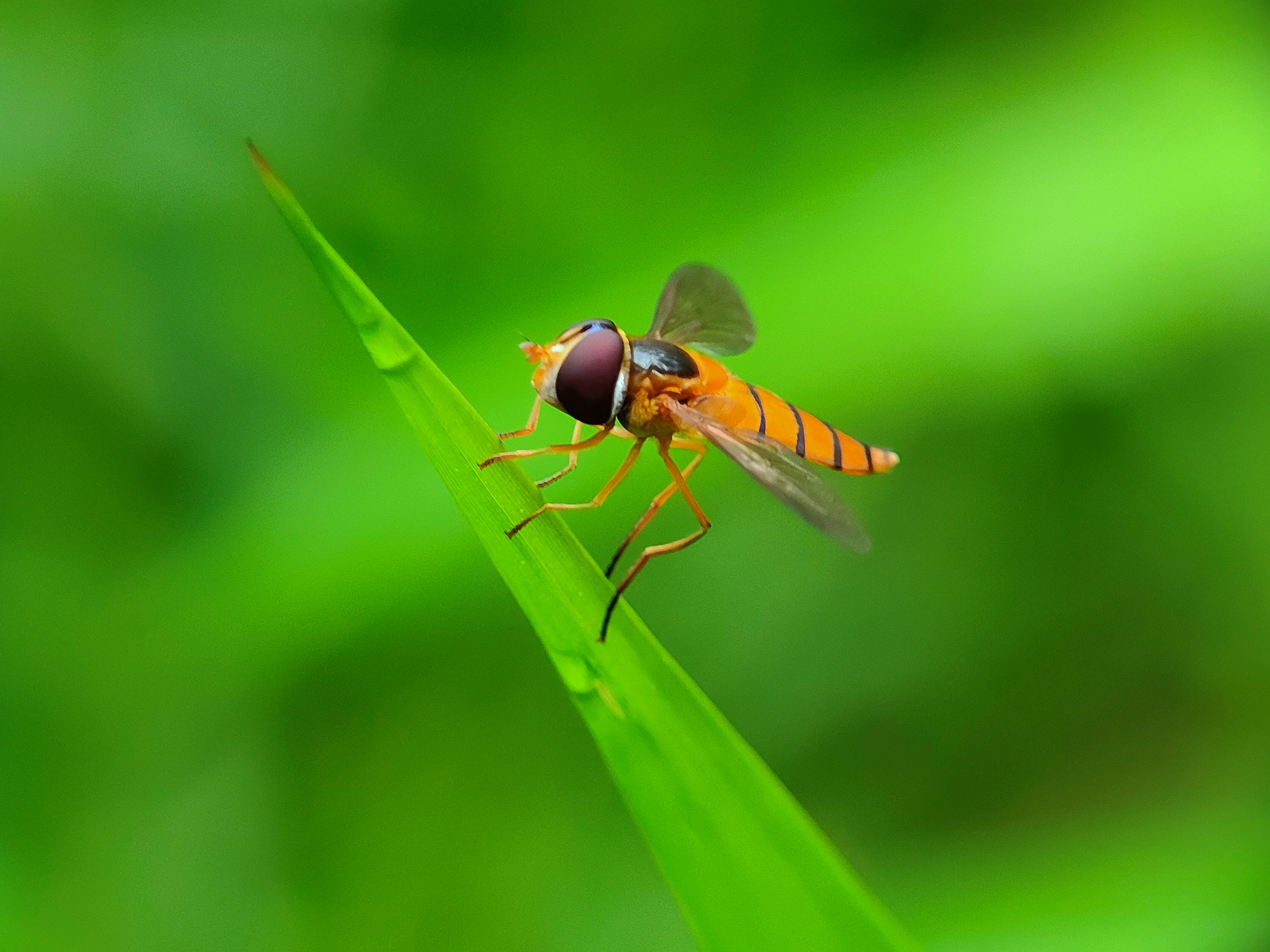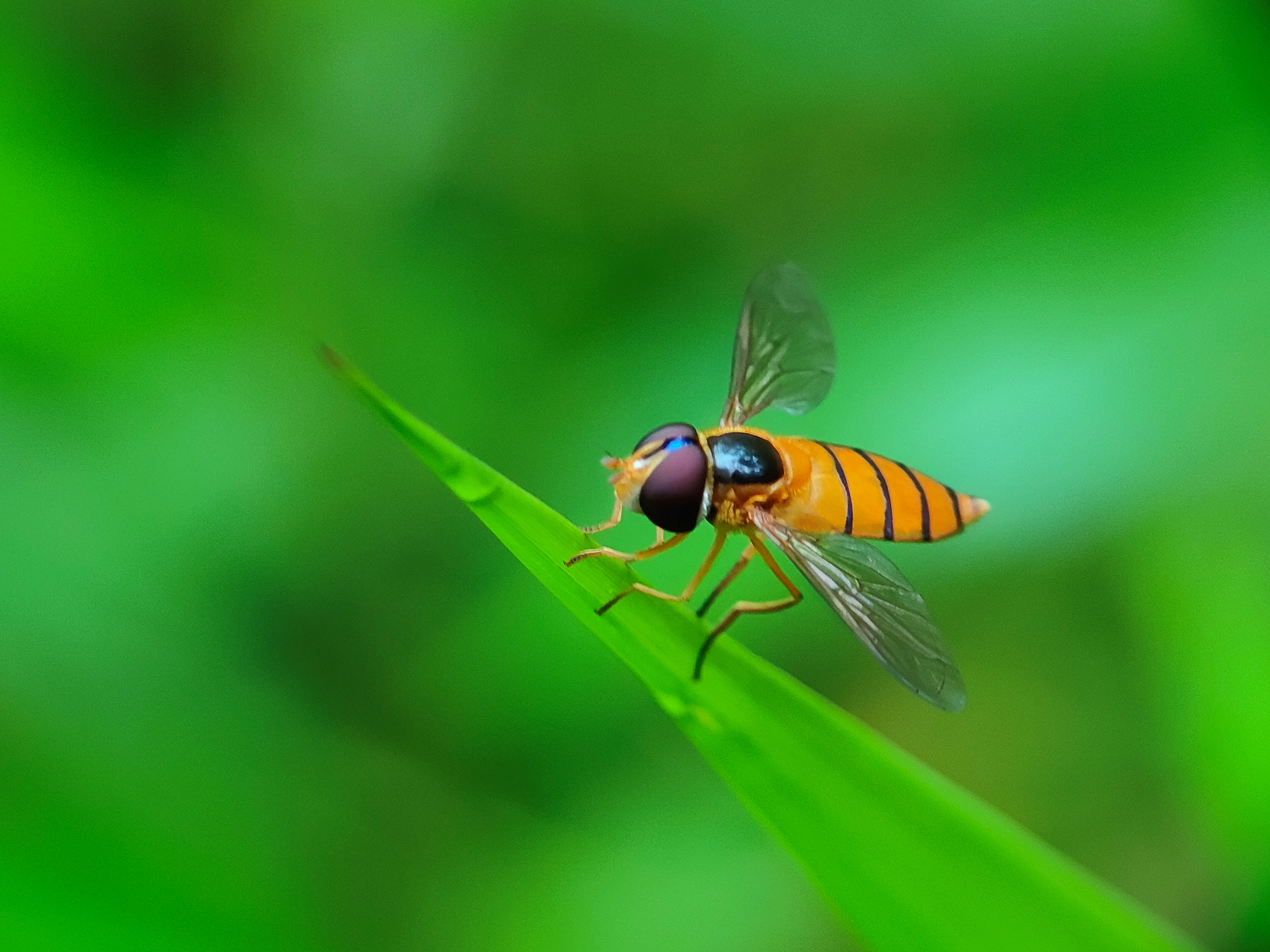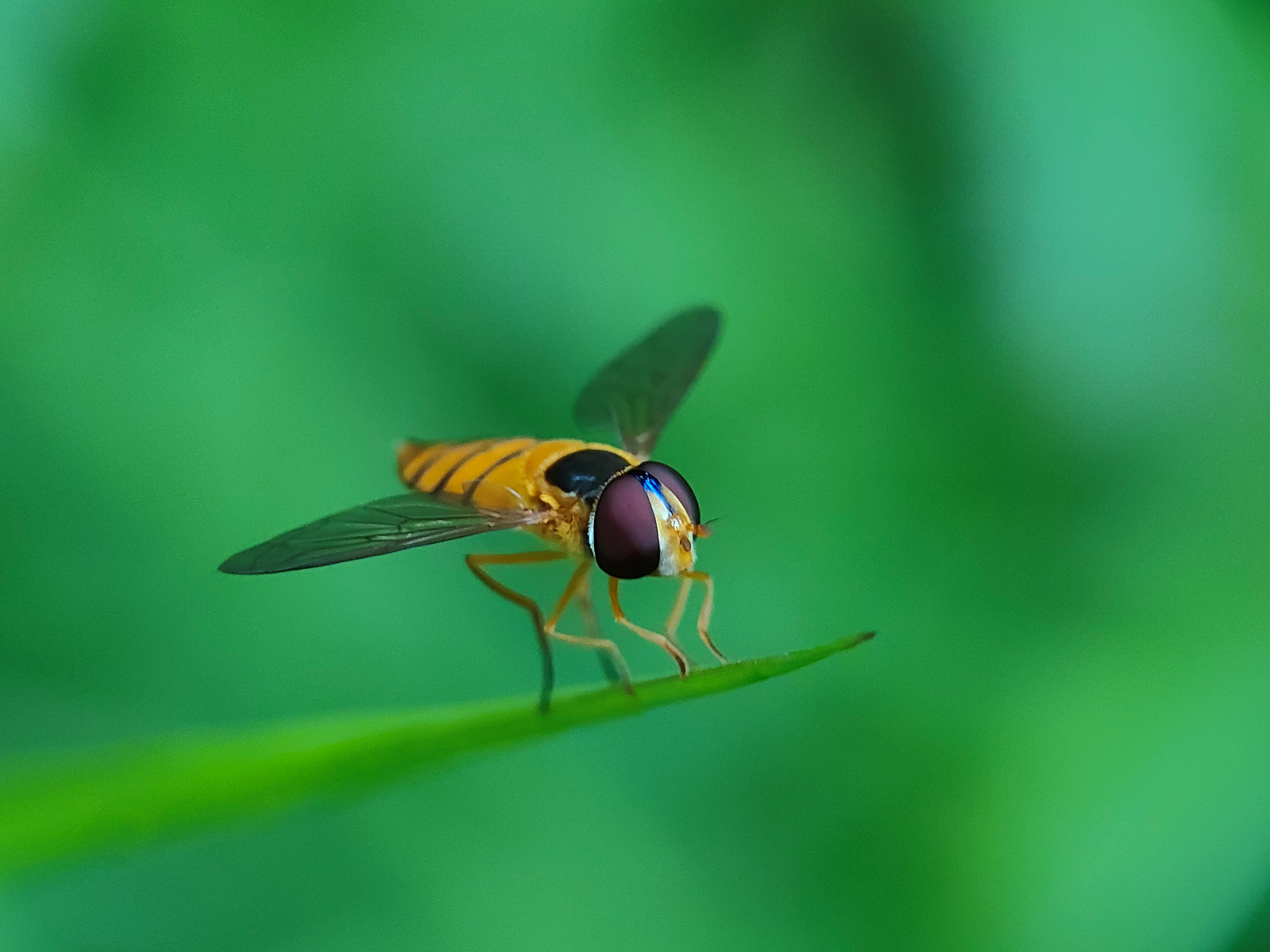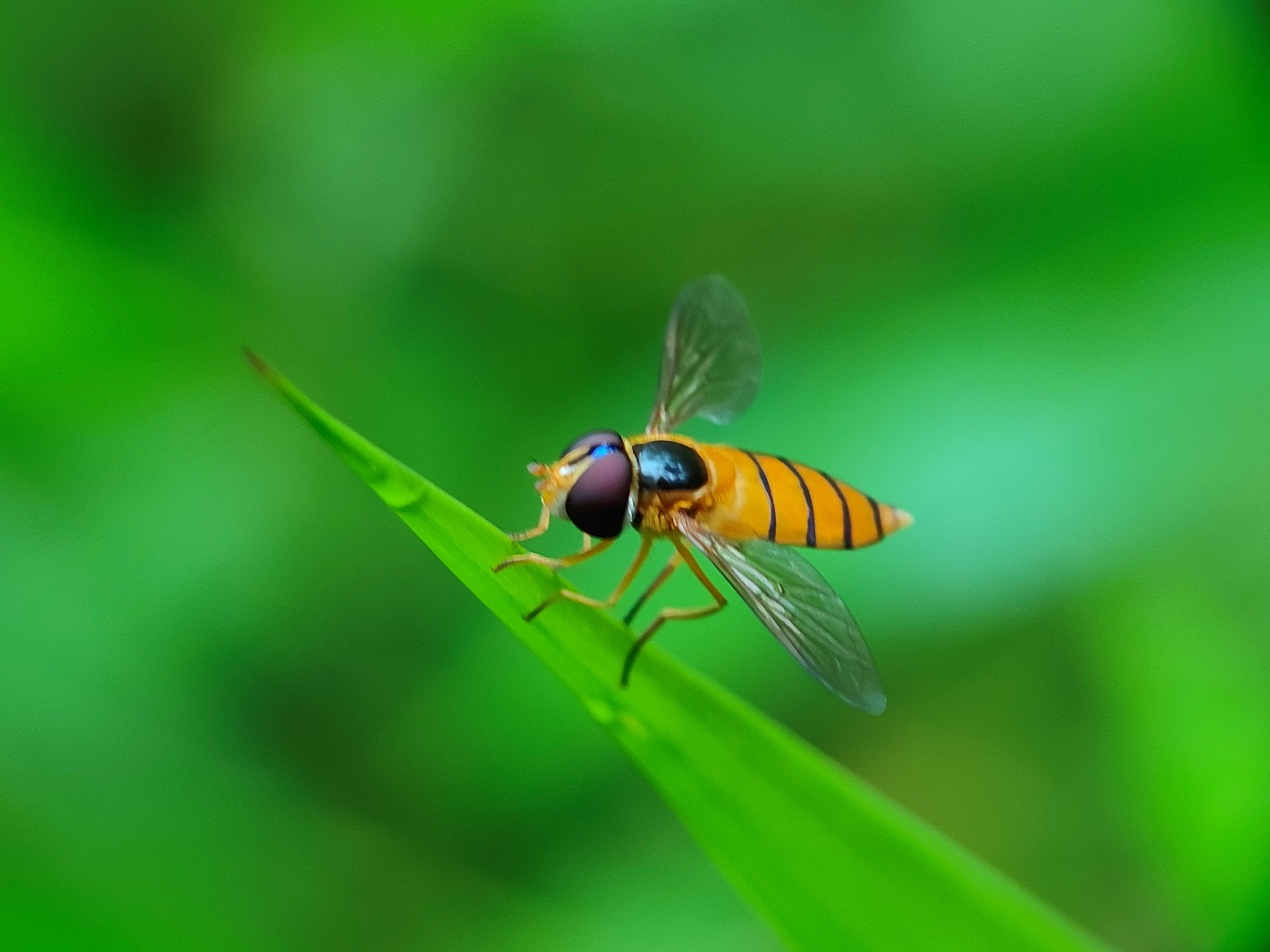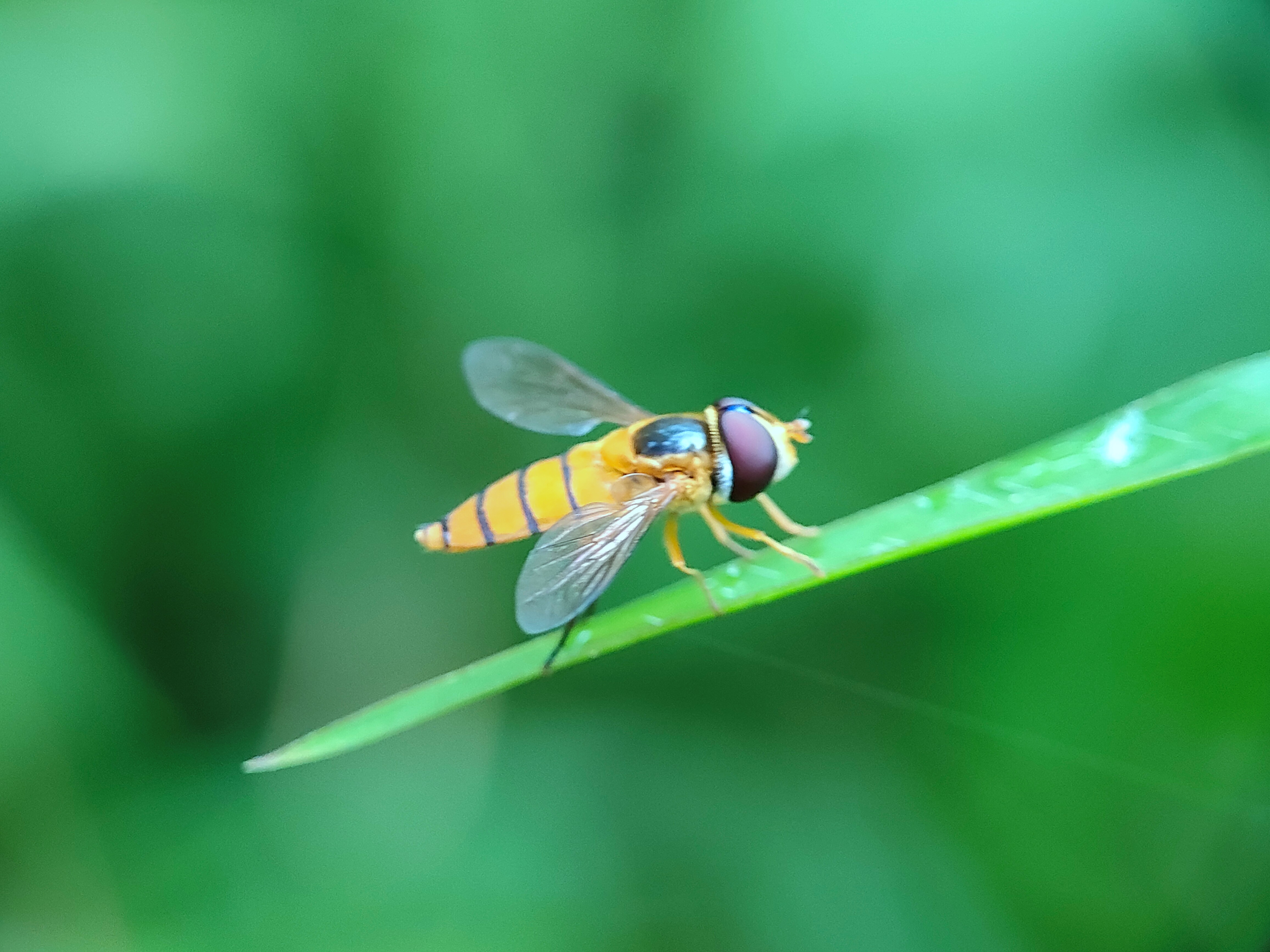 Maybe for now this is all I can write, hopefully for tomorrow or the day after tomorrow I can still write, in order to maintain my next post, even so I managed to share this post to the hive application, or hive.blog And thank you very much -big to everyone who has visited my blog, don't forget to follow and vote for me for posting, and others don't forget to share this post with other friends.
Greetings all at hive.blog ......
| Camera | Realme |
| --- | --- |
| Category | Insect Macro Photography |
| Location | Indonesia |
| Lens | External Macro Lensbong |
| Processed | Mobile Lightroom |
---
---