Night shooting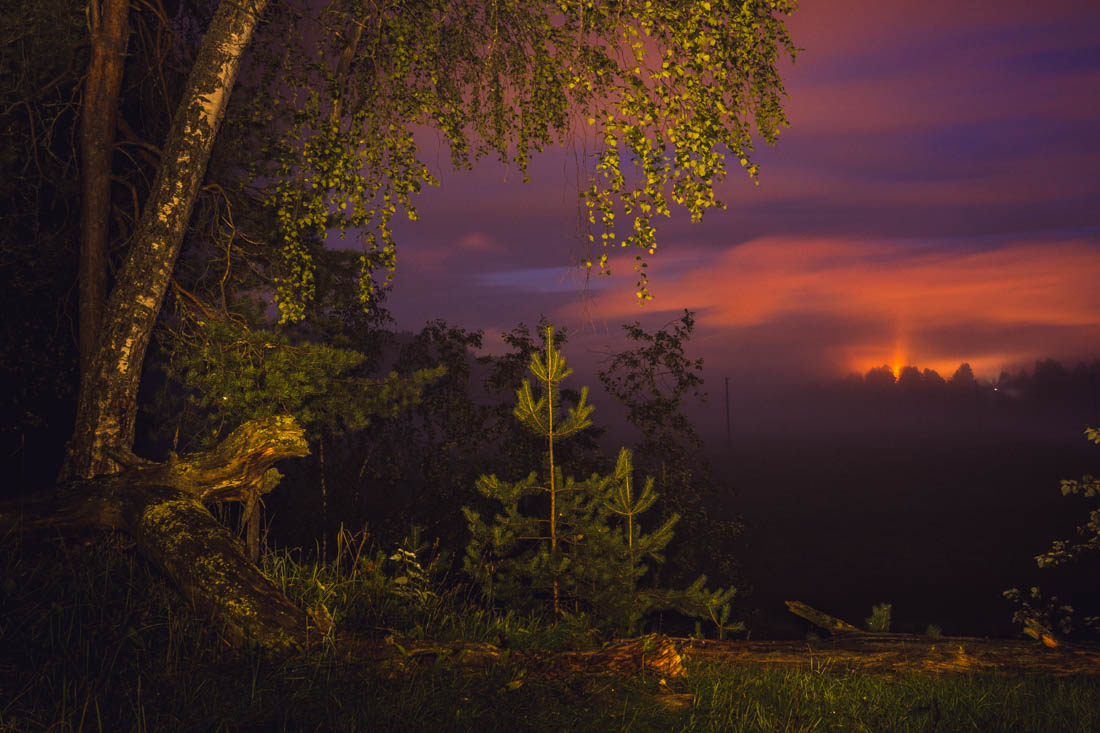 photo for preview
---
I came to my native land. This is my first outing with a camera in nature.
It was already night, after the afternoon rain and evening cooling, fog appeared. This photo was taken with a shutter speed of 144 seconds. In the third minute, the fog enveloped the camera and I began to worry about the lens.
What you see in the sky on the horizon is not the traces of sunset. The sun usually rises in this place. This is a light trail from the city of Tver.
It was dark, I was in the woods on the river bank and controlling the shutter speed, I turned on the stopwatch on my phone. And then the idea came to turn on the phone's flashlight and make a small backlight.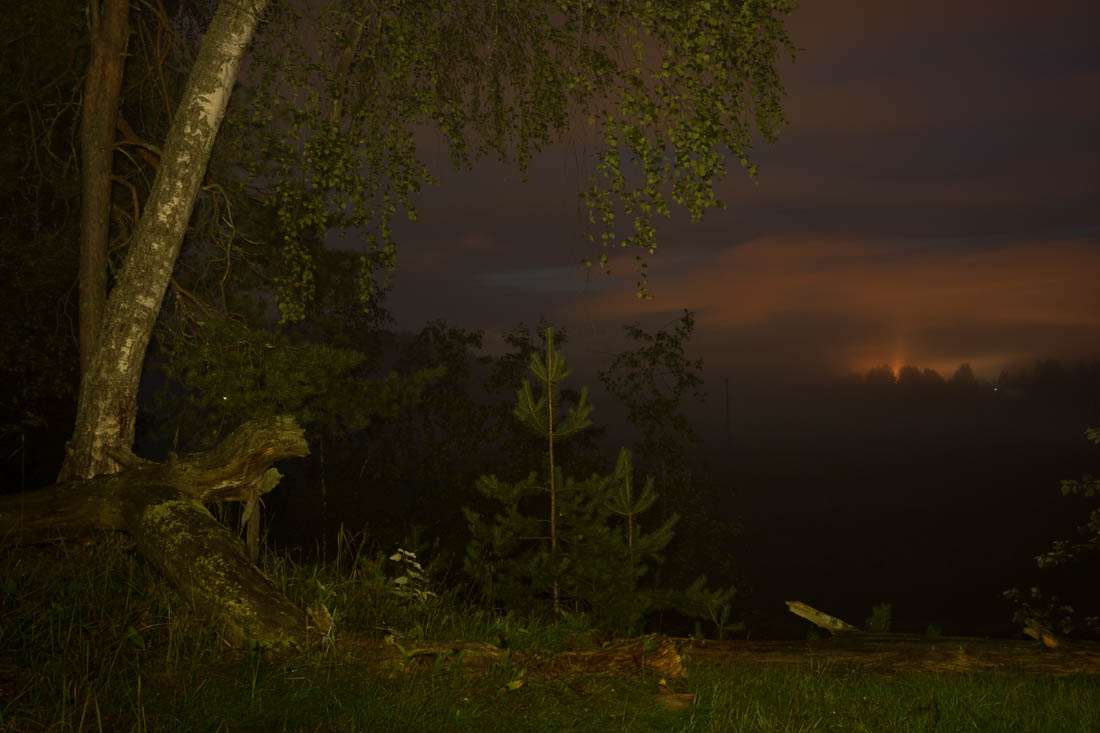 original
The illuminated foreground attracted a lot of attention and I decided to dim it.
It turned out to be a more realistic version of what I could observe with my own eyes.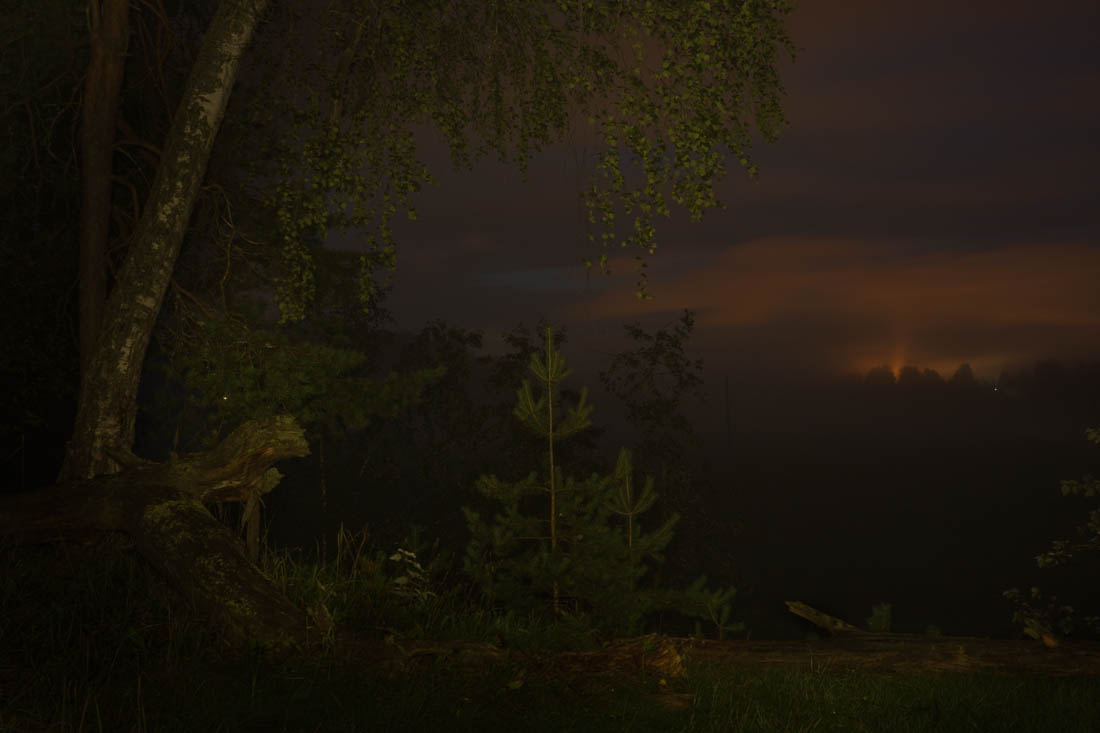 Then I wanted to play with color and light...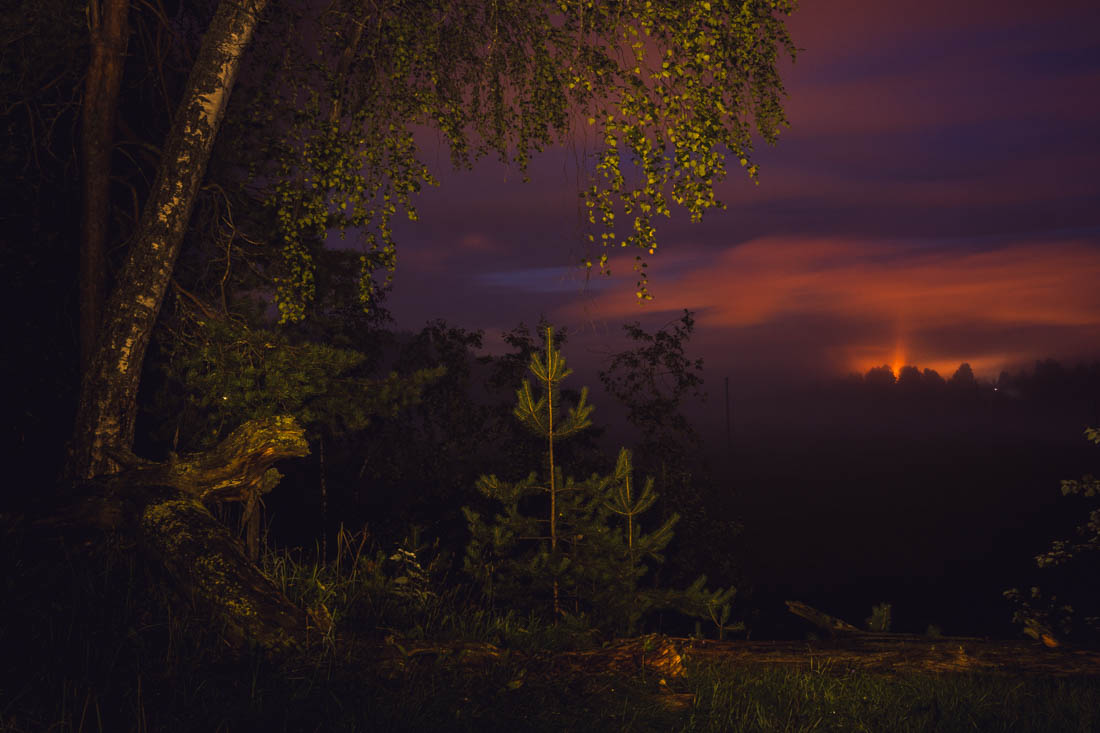 Of course, this is no longer a real photo. This is closer to a postcard or Instagram format. For the preview, I have increased the brightness even more...
Meanwhile, the village was beginning to fall asleep in the fog.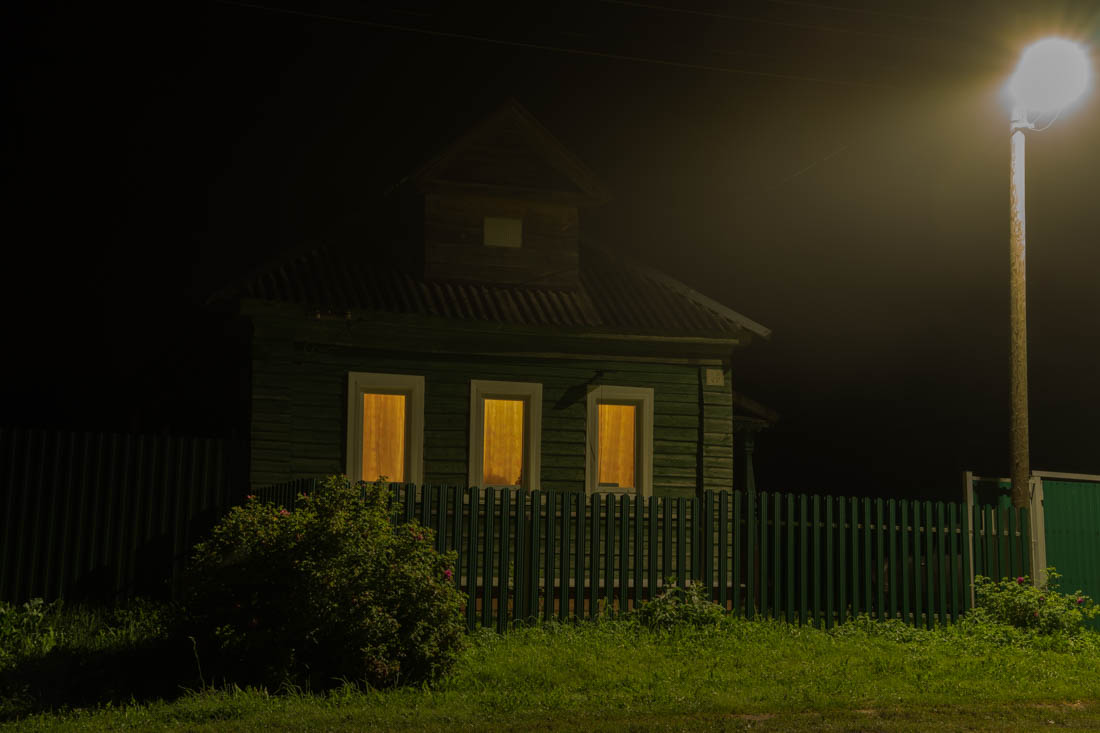 Unless otherwise specified, text and photos are copyright







---
---