Minimalistic lifestyle:What does society think of me?
The happiness of your life depends upon the quality of your thoughts: therefore, guard accordingly, and take care that you entertain no notions unsuitable to virtue and reasonable nature.

Marcus Aurelius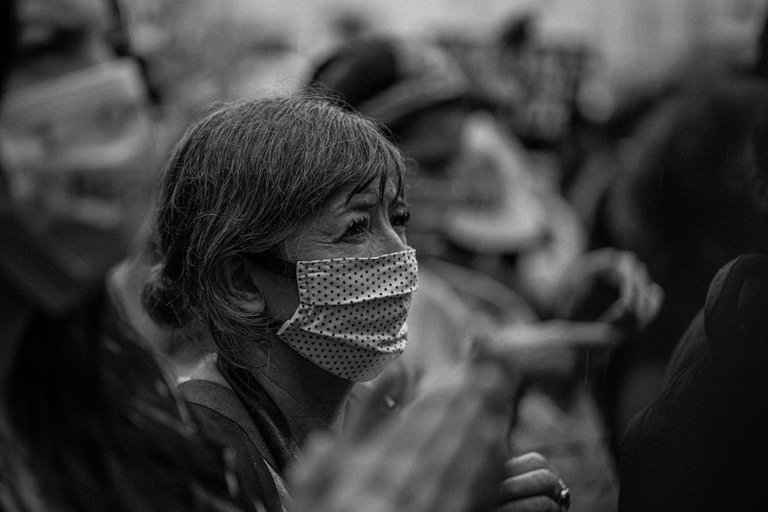 Photo on Pexel by Fabian Wiktor

Welcome to my page again ye gracious readers and if it is your first time here, delighted to make your acquaintance.
Ideologies of others matter to us at some points in our life, what do they think? would they have wanted me to do this or that? Society states this and they see me as such so I shouldn't be found doing this and that. Those and more are our thoughts on how people view us.
Just like I stated earlier, we all pass through this which means some are still living the life of fitting in the society, others do not care about some part of what society thinks while the rest do not give an ounce of concern toward what the society may think or want. This brings us to one of the Hot Questions asked which is Designing your life.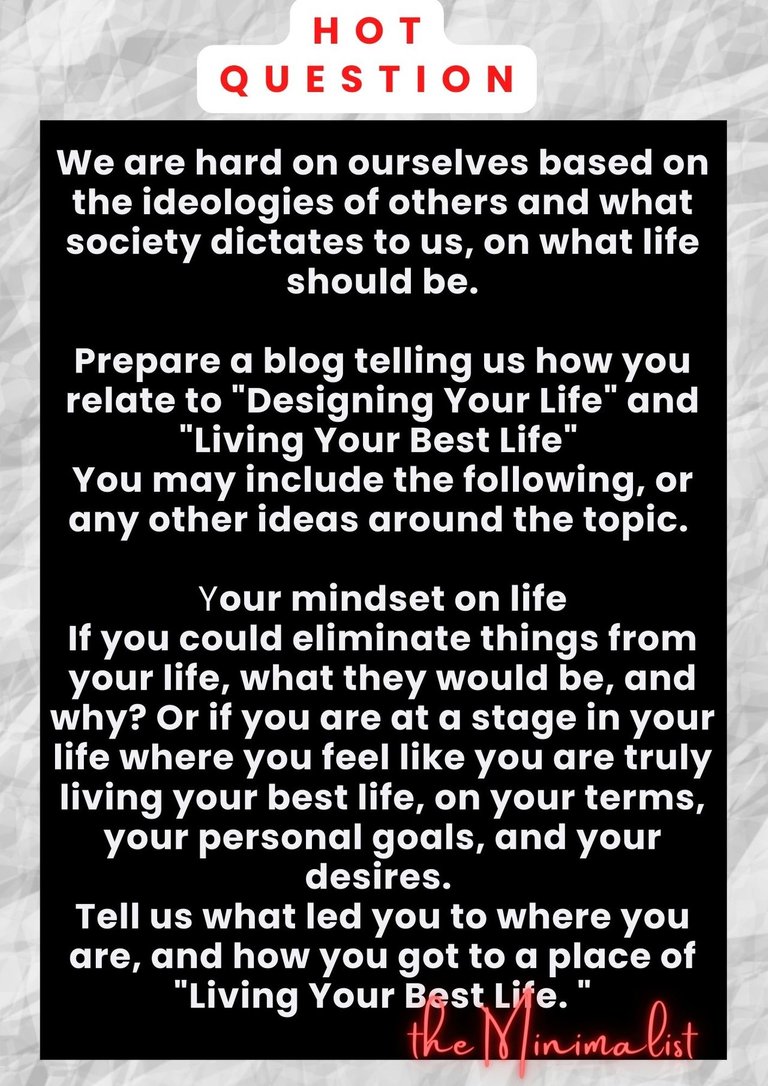 downloaded from here
' Designing Your Life'
How does one design life? Asking an imaginative artist how he had come up with work will have him telling you you've just got to have the word in mind then you think on it. If the thought is on water, then we'd be able to think about how the water should be(how we want it designed) to be stagnant, moving like the waves of the sea, or circling as if a tornado was to occur. These among many others will be our thoughts towards our designs and just like an artist picks up his pencil or paint, and move it to design, so have I.
While little, I had the fantasy of attending the best school, having the best life, and what society wants before and after my achievement. I was known to be a wild thinker and I could read and understand adults at that little age. I can say I am one of the people who do not concern myself with society's designs. This brings me to design my life in ways I see fit. It is not like I do not care, I care deeply about my peace of mind and the happiness it brings and does not care what society might want of me. I saw myself leave the claws of society's design when I found that people can never be contented with whatever you do. I believe in my sense, do what you may do if society approves of your designs fine and if they do not, you will find peace at both ends because it was done to satisfy you and not others. This brings us to the other Hot Questions Living your life.
Living your life
How does one live life? If you were to ask a scientist, he would say ' make a hypothesis ', Make practical, and see if it fits in. In this thought, I have found myself living my life just as I had mentioned in Designing yourself that people can never be contented with what you do. This is to tell you I have made a hypothesis and did practical to see if it fits. This brings us to my statement made earlier "do what you may do or must do and if the society approves of your designs fine and if they do not, you will find peace and happiness at the end"because it was done to satisfy you.
This is to tell that I am living my life and doing things in the best way I can. I do not joke about my peace and happiness which brings us to another question. Your mindset on life if you could eliminate things from your life, what would they be and why.
One thing I wish to be eliminated from my life is hurt. The fact that I care for people brings hurt sometimes with their words or actions. As a human, I cannot seem to undo this. I have found myself handling pain most times with a smile or a look to show my disapproval but the hurt goes away as soon as it arrives but just for a moment or two, it existed. I wish I can eliminate this, but eliminating this part of me will make me a heartless being which I do not plan to be which brings us to another question, If you are at a stage in your life where you feel like you are truly living your best life, on your terms, your personal goals, and your desires.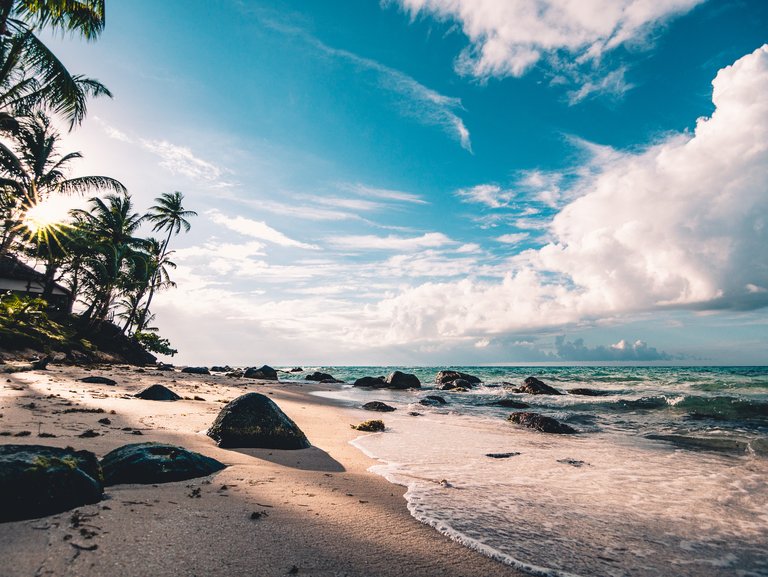 Photoon Pexel by Redrecords

I am at a stage in my life where the peace that surrounds me makes me realize that I am indeed living my best life, my personal goal is to become a better version of myself each day I live, desire happiness, and continue living in peace which brings us to final question asked. What led you to where you are and how did you get to a place of Living Your Best Life
Life led me to where I am and I found myself amidst the waves of the sea sitting on a rock with smiles on my lips because I have finally found myself living my best life.
This is my response to the questions asked, you can also join here at the Minimalist Lifestyle by @millycf1976.
Thanks for reading to the end.
Still yours truly,
Balikis.
Peace be unto those who crave it and more to those who chase it away.
---
---