The aquarium [Central Phuket Floresta part 2]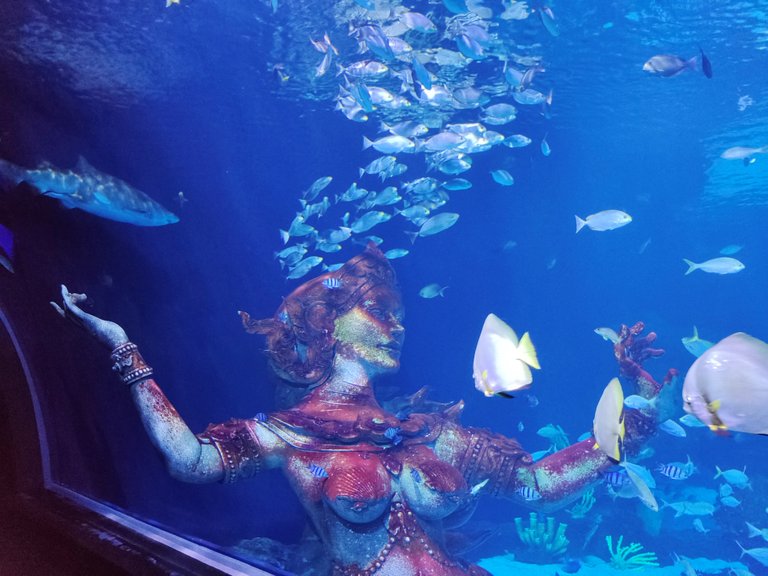 Hello everyone
After walking and eating noodles, around 2 PM, my family and I went to the aquarium on the 1st floor of the Central Festival. I've been wanting to see fish here since it opened but at that time, it was crowded and the ticket price was very expensive.
Until the coronavirus outbreak causes the aquarium to be temporarily closed it opened again recently. This makes the ticket price quite cheap and people are not crowded. So I decided to take my son to see aquatic animals. Help your child to have fun and learn about various aquatic animals.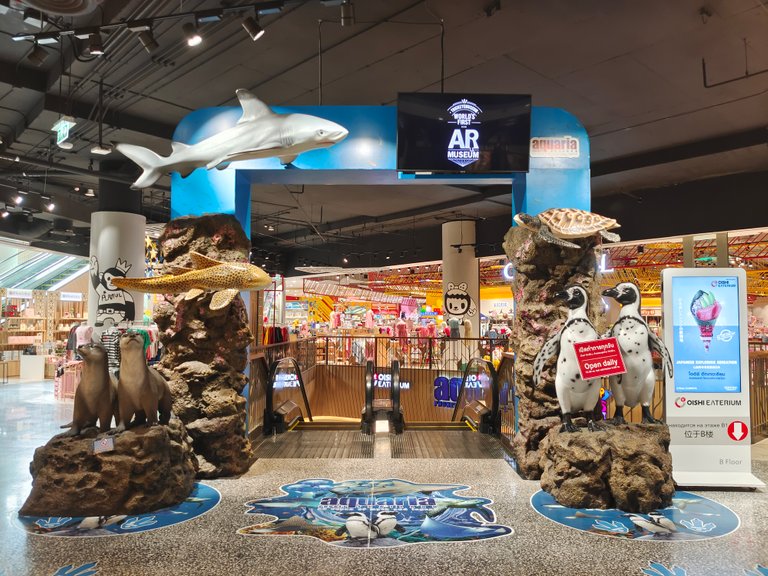 สวัสดีคร้าาาาาาา.... เดินเซ็นทรัลรอบนี้ภาพเยอะม๊วกกกกก.... จนบัวต้องแยกเป็นตอนๆ หลังจากที่เดินจนเหนื่อยและกินเตี๋ยวจนอิ่ม บัวกับครอบครัวก็เลยพาไปชมพิพิธภัณฑ์สัตว์น้ำ ที่อยู่ชั้นล่างของเซ็นทรัลฝั่งฟลอเรสตร้า ซึ่งบัวอยากจะมาดูปลาที่นี่นานแล้ว ตั้งกะที่เขาเปิดใหม่ๆ แต่ตอนนั้นคนเยอะ แล้วราคาตั๋วก็แพงมาก บัวก็เลยคิดว่าเอาไว้ก่อน แล้วก็ประจบเหมาะมาเจอโควิด ทางพิพิธภัณฑ์สัตว์น้ำก็ปิดไปชั่วคราว ตอนนี้เริ่มกลับมาเปิดแล้ว ซึ่งคนไม่เยอะมาก ไม่ต้องเบียดเสียดคนเข้าไปดู แถมราคาตั๋วก็เป็นมิตรกับกระเป๋าตังค์ด้วย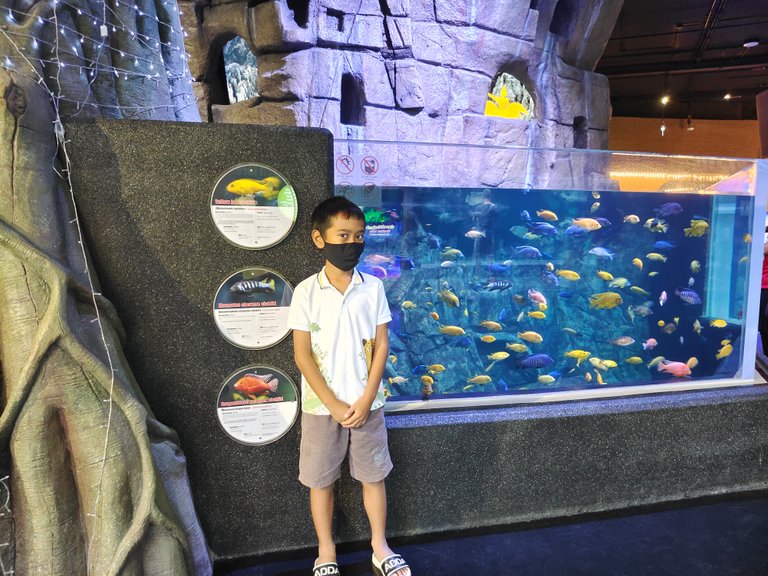 Aquaria Phuket collects aquatic species both saltwater and freshwater, more than 300 species, a total of 51,000 animals.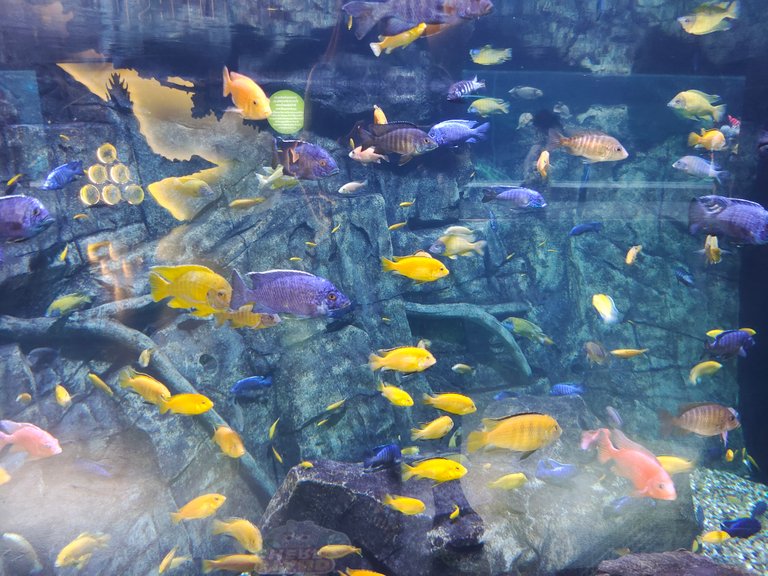 This tank contains a variety of fish, including Jullien's golden carp, Golden mahseer, Six-banded distichous, Yellow lab cichlid, Elongatus chewer cichlid, and Dragonblood peacock cichlid. very beautiful color.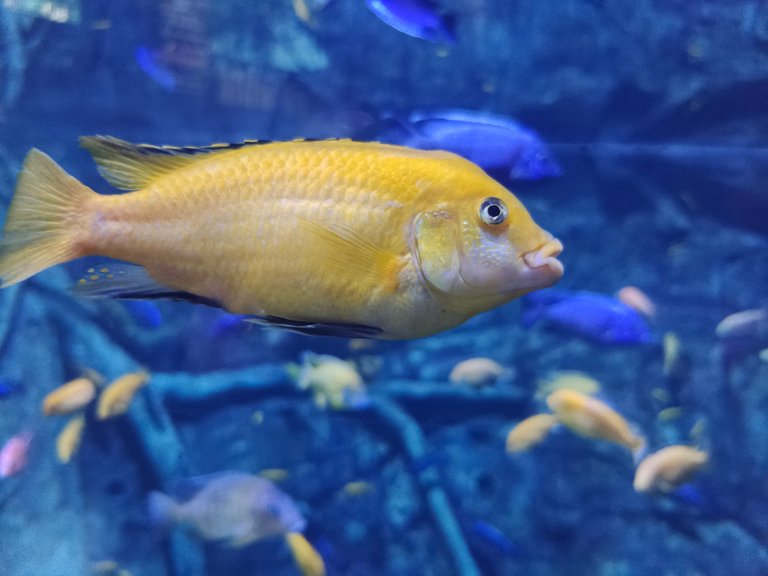 ตู้นี้มีปลาสีสันสวยงามหลากหลายสายพันธุ์ ได้แก่ ปลายี่สกทอง, ปลาเวียนทอง, ปลาหกแถบ, ปลาหมอกล้วยหอม, ปลาหมอลายแถบ และปลาหมอเรดพีค็อก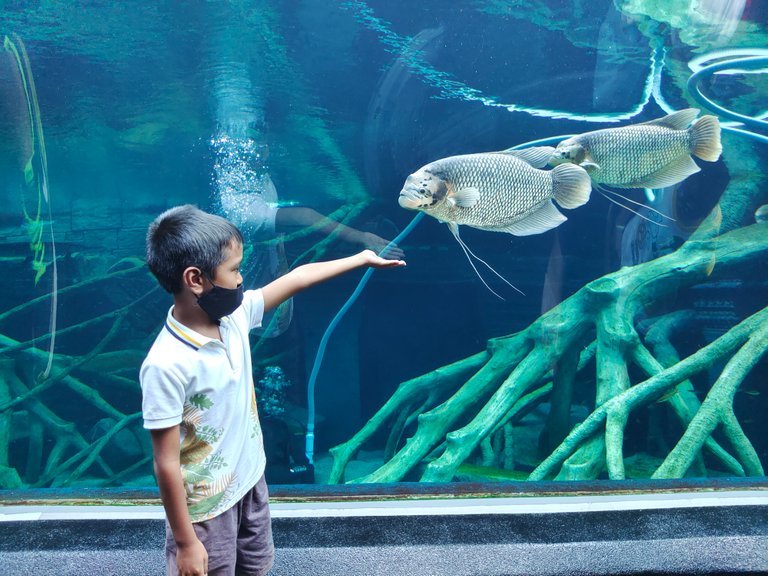 My son is very excited and likes it.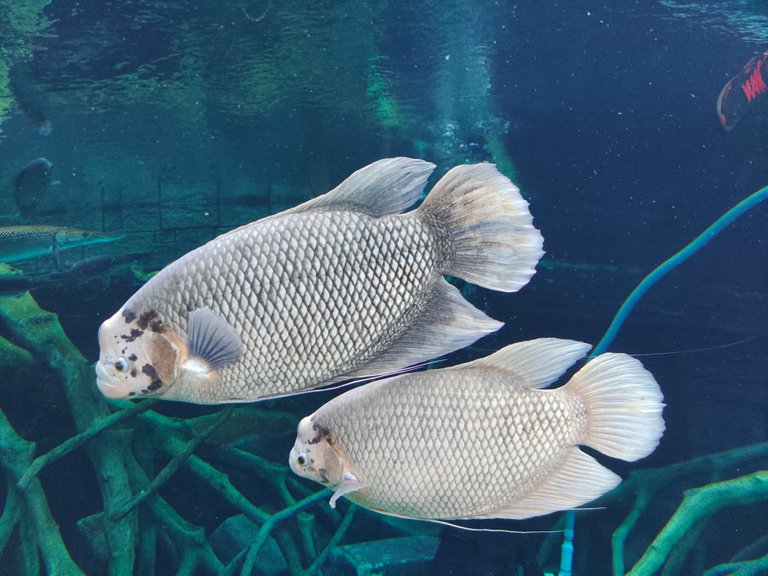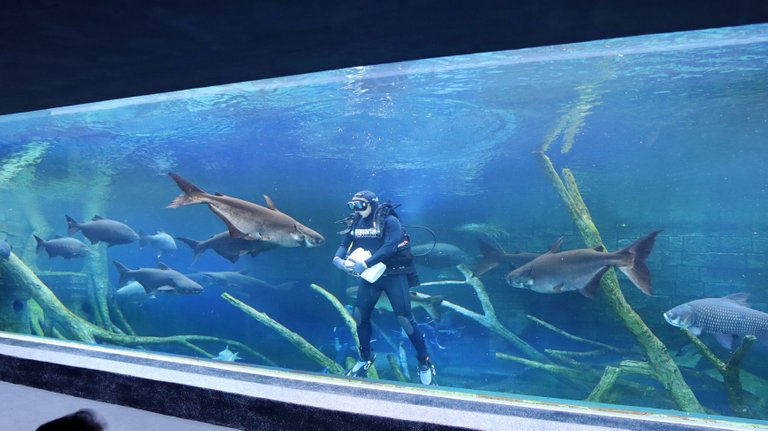 Staff dressed in scuba divers are shown to feed the fish.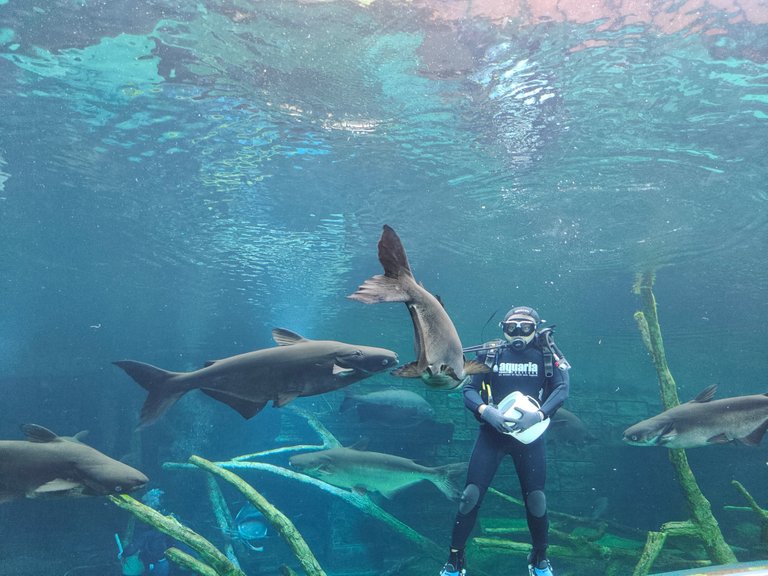 เจ้าหน้าที่สวมชุดมนุษย์กบกำลังโชว์การให้อาหารปลา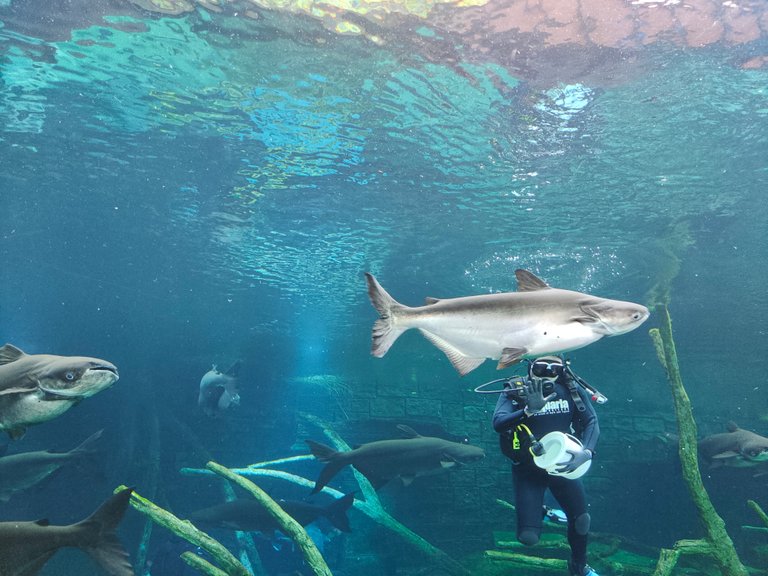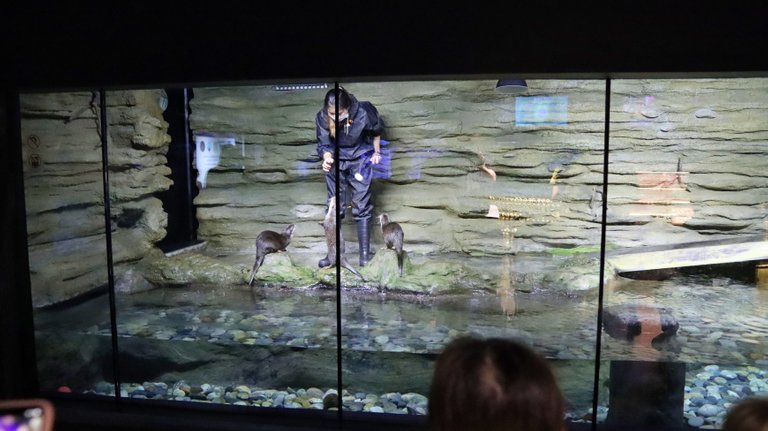 The staff is feeding the intelligent otters.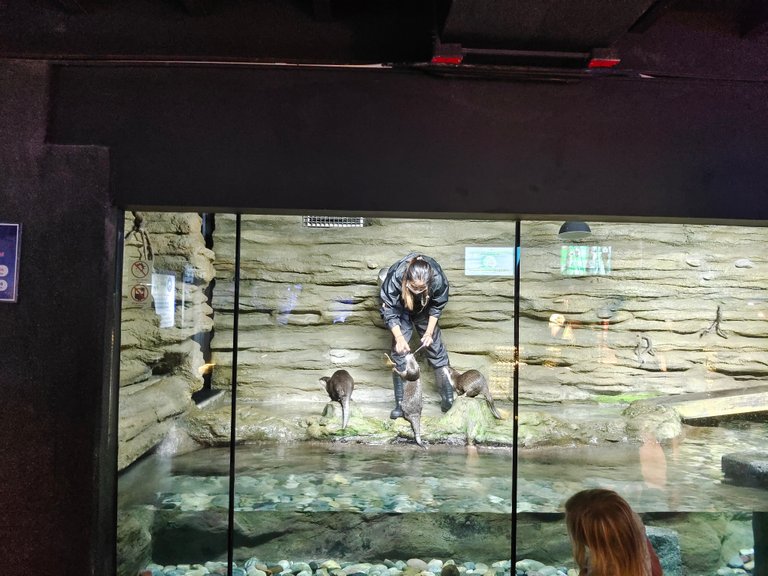 เจ้าหน้าที่กำลังให้อาหารนาก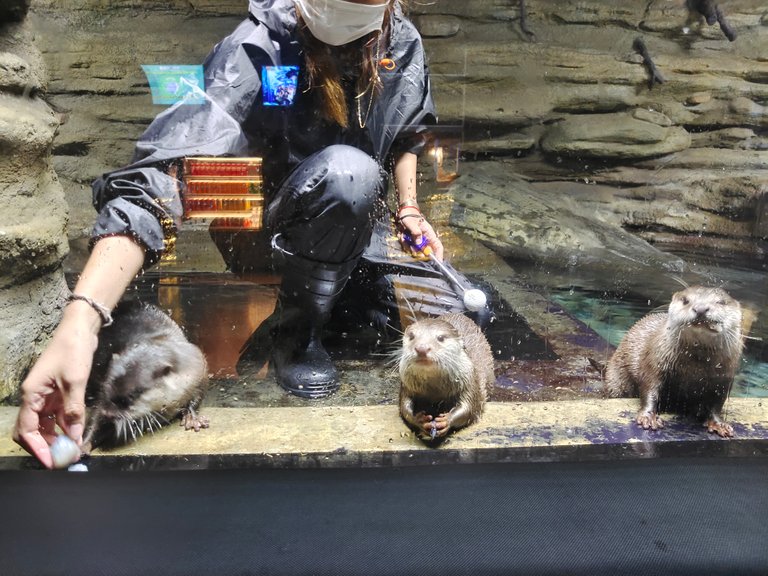 น้องน่ารักม๊วกกกก...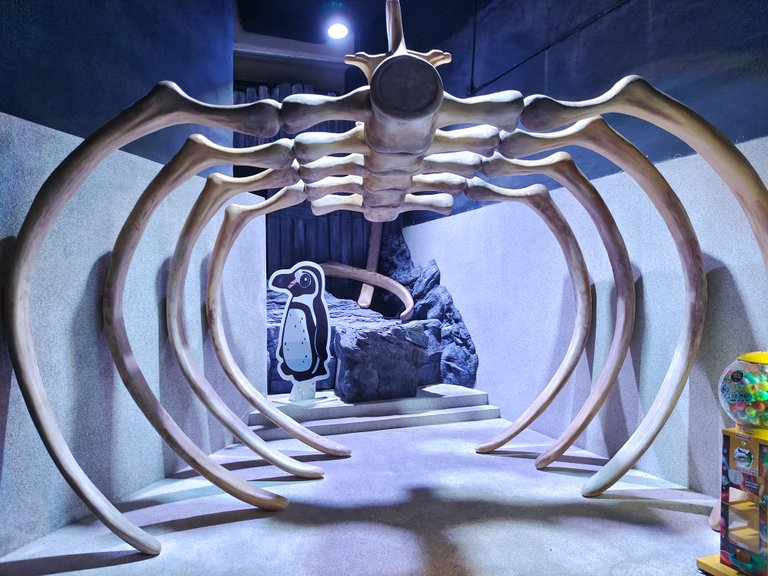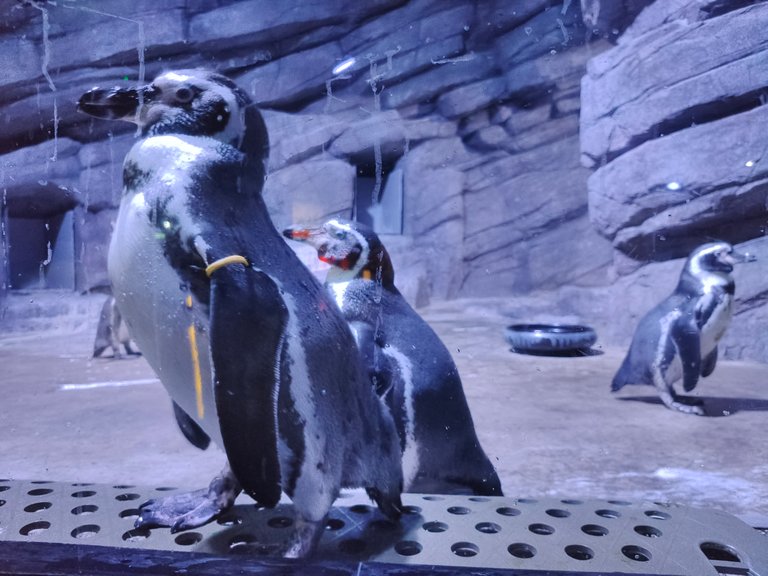 Here there is a small and fat Humboldt penguin. many cute some swim some went to show themselves back and forth.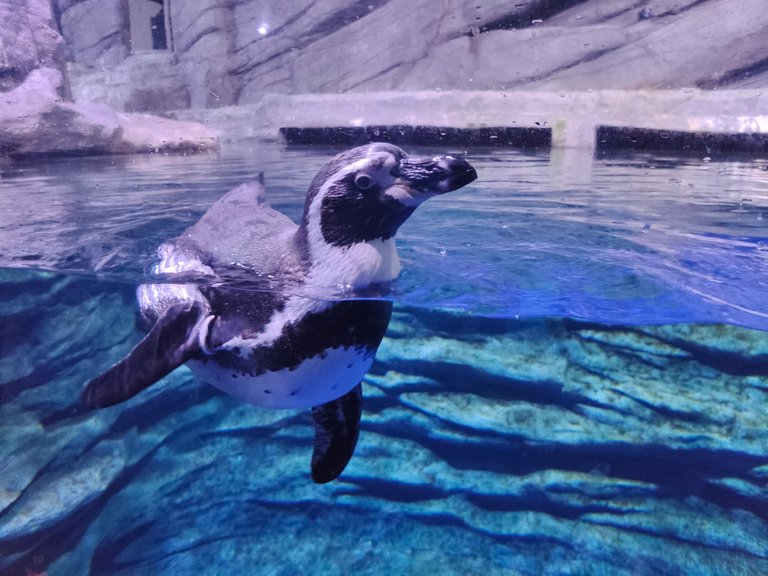 ที่นี่มีนกเพนกวินตัวเล็กๆ อ้วนๆ น่ารักมากมาย ว่ายน้ำบ้าง บางตัวก็เดินโชว์ตัวไปมา น่ารักที่สุด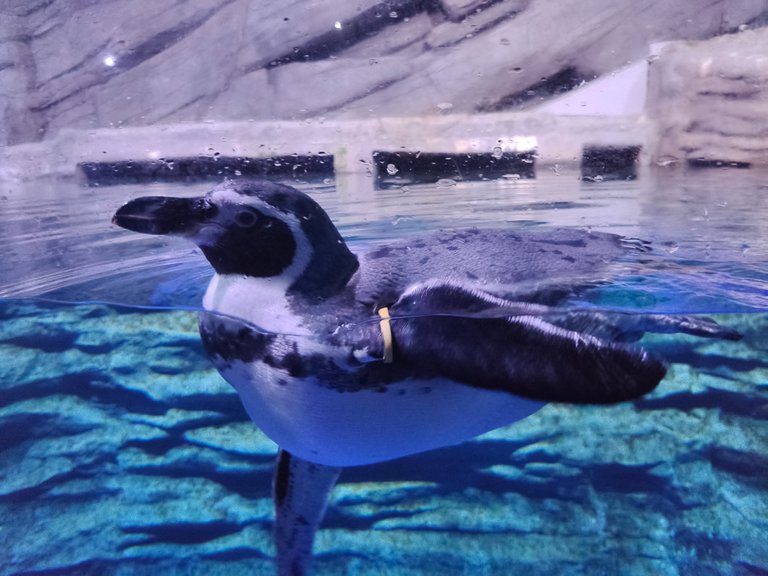 Did you know? Humboldt penguin can hold their breath for over 2 minutes and can dive up to 150 meters and swim up to 20 mph!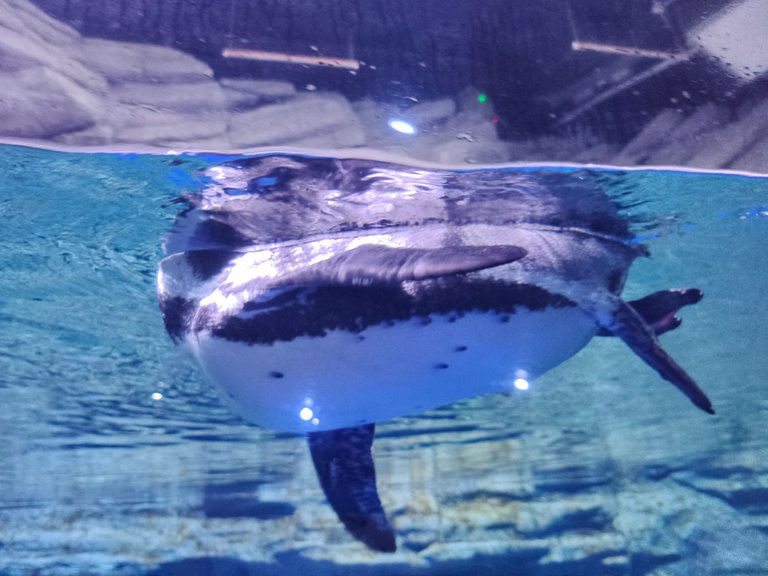 เพื่อนๆ รู้ไหมคะว่าเพนกวินฮับโบลต์ สามารถกลั้นหายใจได้ถึง 2 นาที และสามารถดำน้ำได้ไกลถึง 150 เมตร และว่ายน้ำได้ถึง 20 ไมล์ต่อชั่วโมง เห็นตัวเล็กๆ น่ารักๆ แบบนี้อึดเหมือนกันนะเรา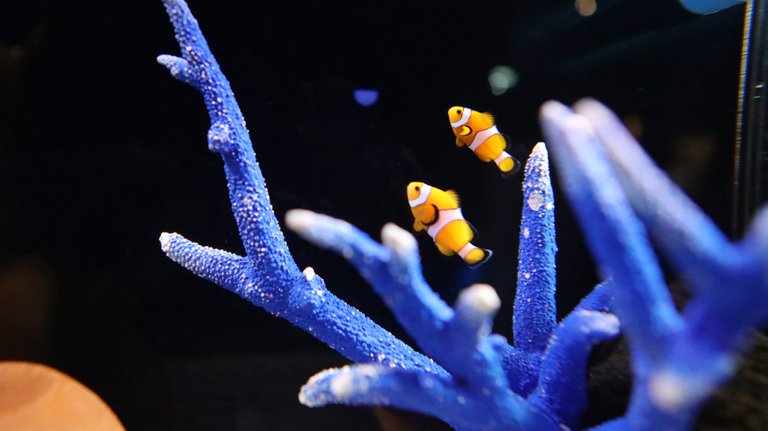 Cute little clownfish swimming near the coral. Seeing it, I immediately wanted to raise the fish.😜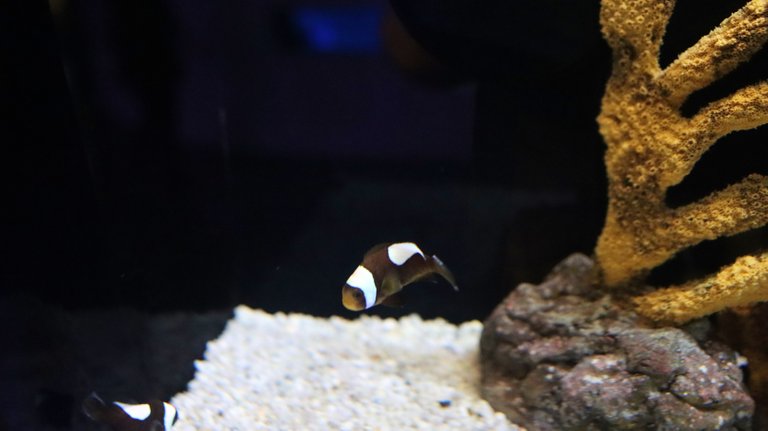 มีปลาการ์ตูนตัวเล็กๆ น่ารัก ว่ายน้ำอยู่ใกล้ๆ ปะการัง เห็นแล้วอยากจะเลี้ยงปลาขึ้นมาทันที รักน้ำ รักปลา รักเรา😜😜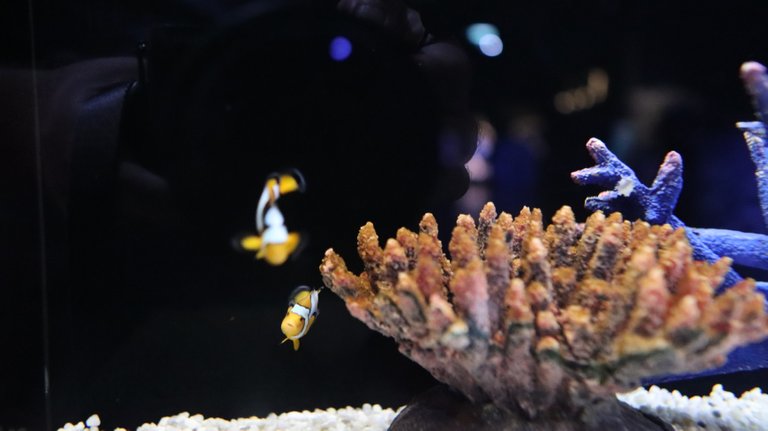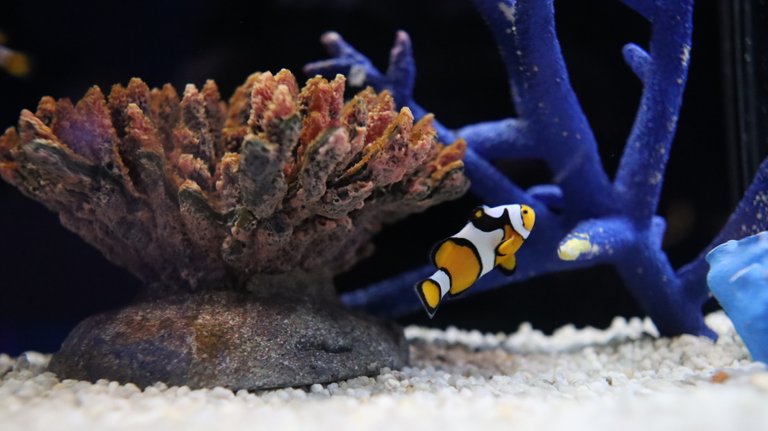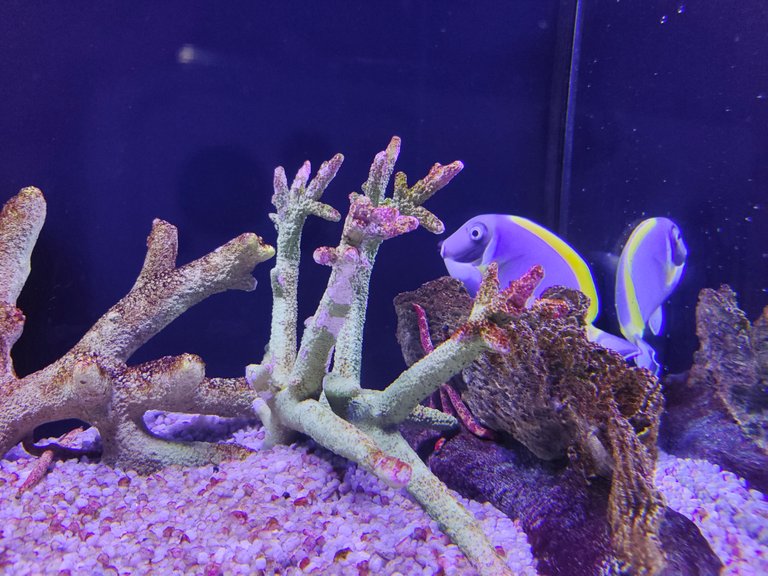 This is Powder blue tang fish name from the sharp and venomous surgeon scalpel-like spines near the caudal fin to protect themselves.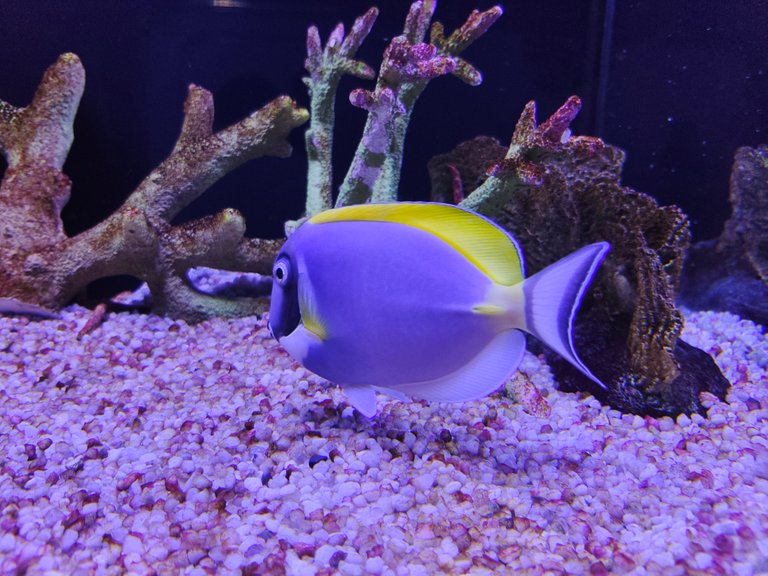 นี่คือปลาขี้ตังเบ็ดฟ้า ซึ่งได้ชื่อนี้มากจากเงี่ยงแหลมคมที่มีพิษ ของพวกมันที่มีรูปร่างคล้ายมีดผ่าตัดของศัลย์แพทย์ ที่อยู่ใกล้ๆ หาง เพื่อป้องกันตัวเอง เรียกว่าสวยประหารเลยทีเดียว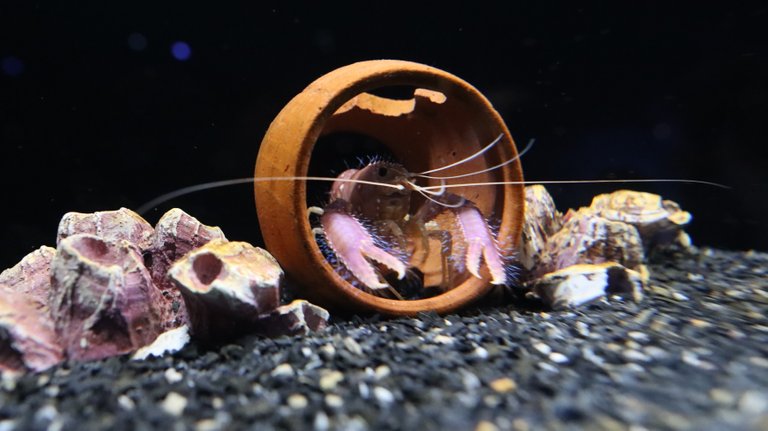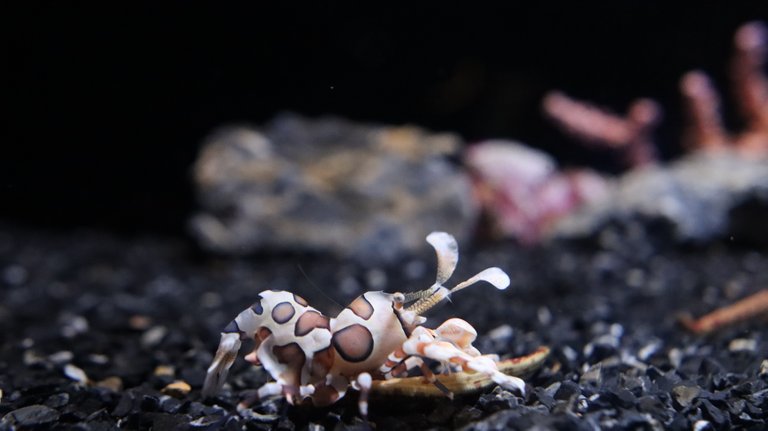 This is Harlequin shrimp, a type of small marine shrimp with beautiful patterns and colors.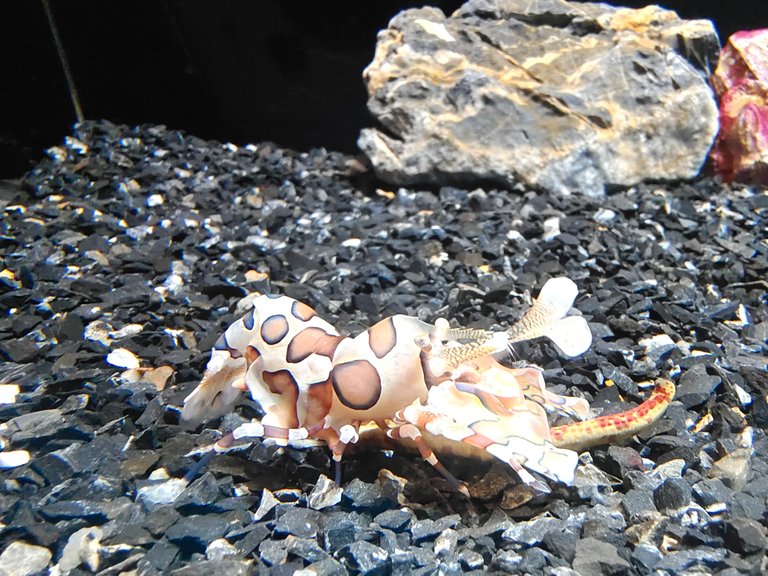 นี่คือกุ้งการ์ตูน หรือกุ้งตัวตลก สีสันสวยงามแปลกตาดีค่ะ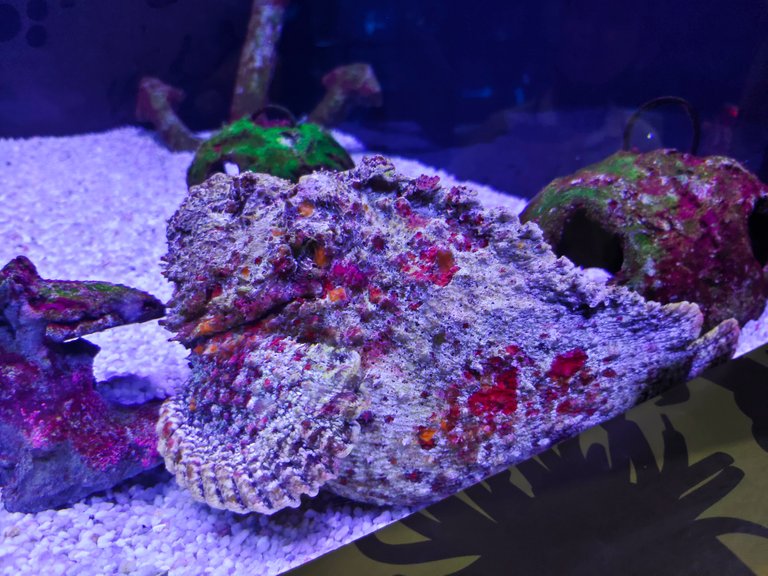 What do you notice in this picture? There is a Stonefish in this picture. Did you know? The reef stonefish is the most venomous fish in the world. Each of which has two venom sacs. The spines are sharp and stiff and have been known to pierce boot soles. Effects of the venom include severe pain, shock, paralysis, and tissue death.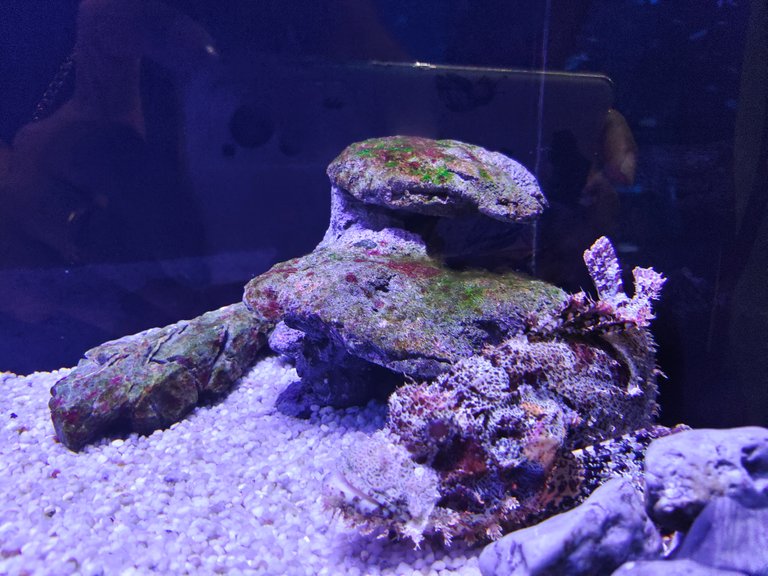 เพื่อนสังเกตุเห็นอะไรในภาพไหมคะ? ในภาพนี้มีปลาหินอยู่แหม่ พลางตัวซะเกือบมองไม่เห็นเลย ปลาชนิดนี้มีพิษร้ายแรงที่สุดในโลก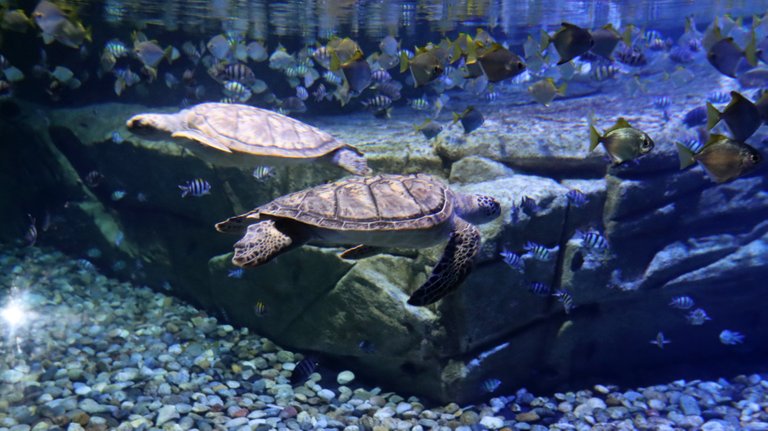 Sea turtles are swimming around.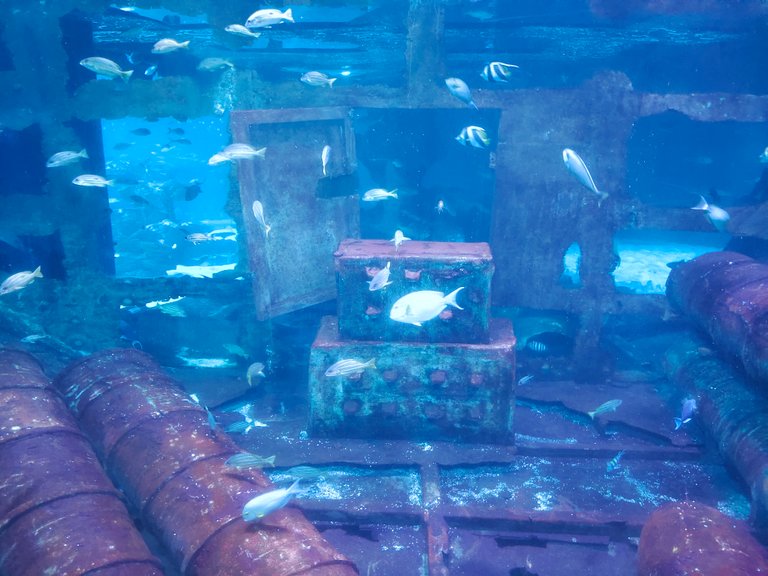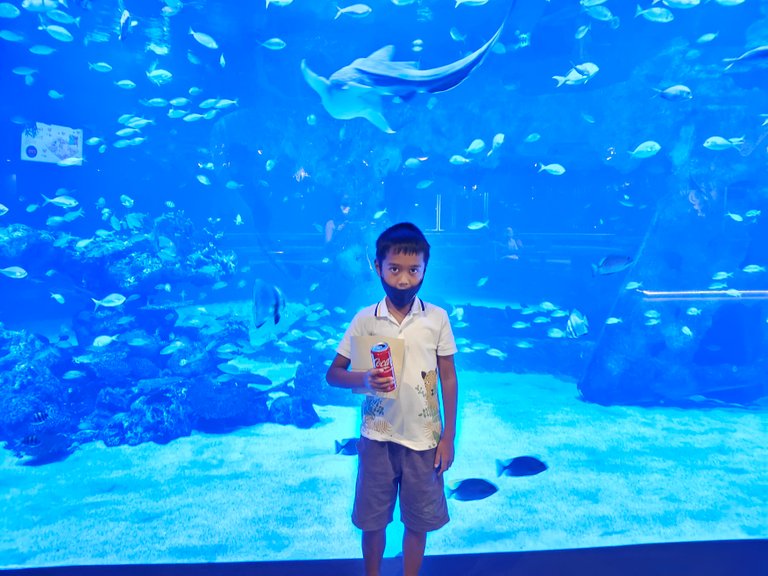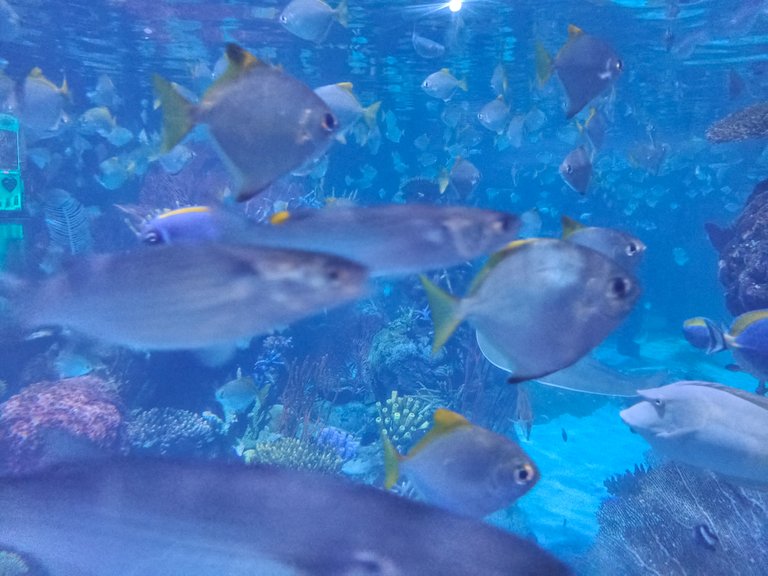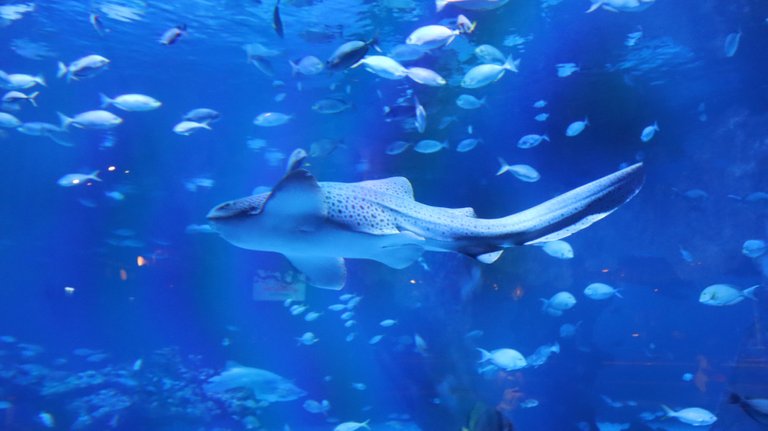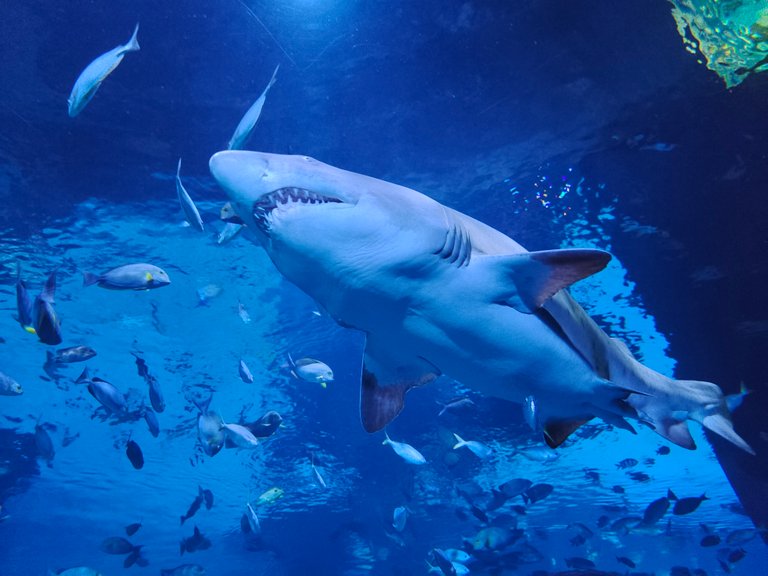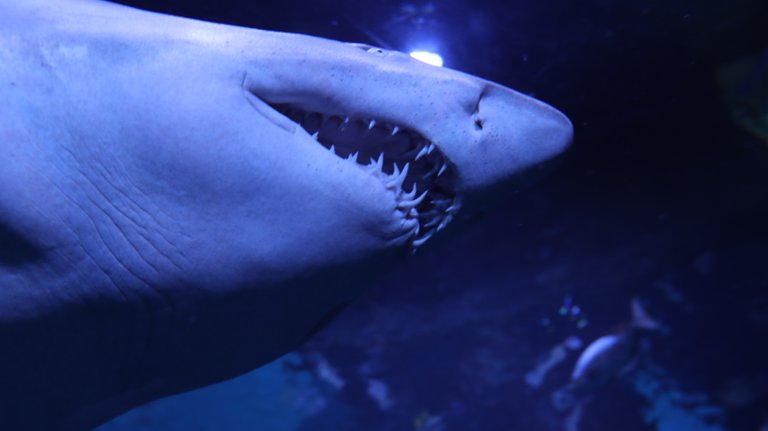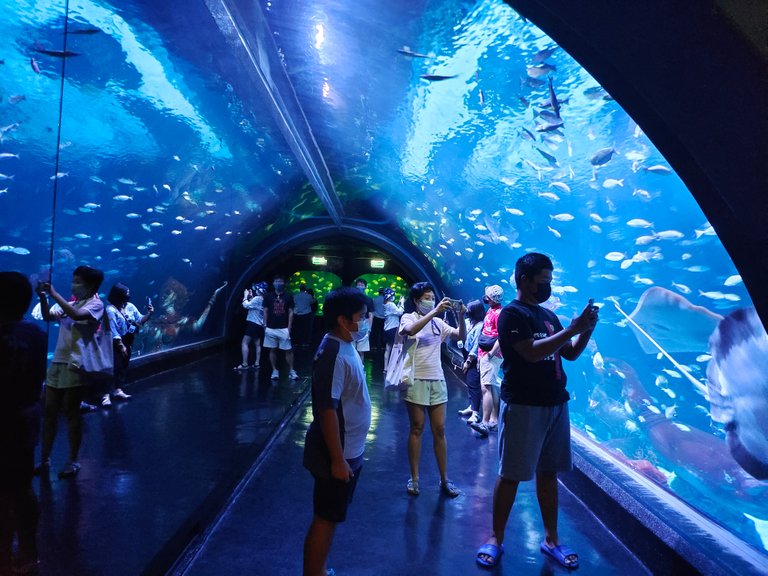 Go through the tunnel to see the fish fill in like diving down to see the fish by yourself. But this is a tunnel where everyone can stand and take pictures of themselves with the fish.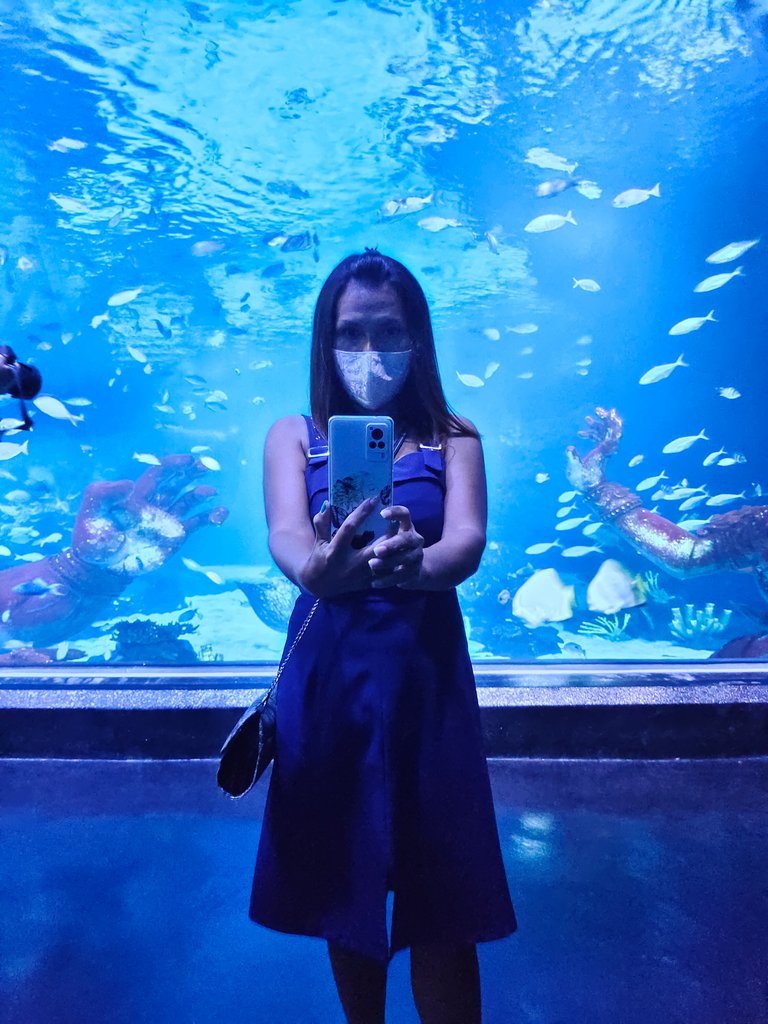 บริเวณนี้ด้านหนึ่งเป็นอุโมงค์ ส่วนอีกด้านเป็นกระจก ทำให้เราสามารถถ่ายรูปปลาในกระจกที่สะท้อนทางด้นหลังได้ สามารถมองเห็นปลาได้อย่างชัดเจน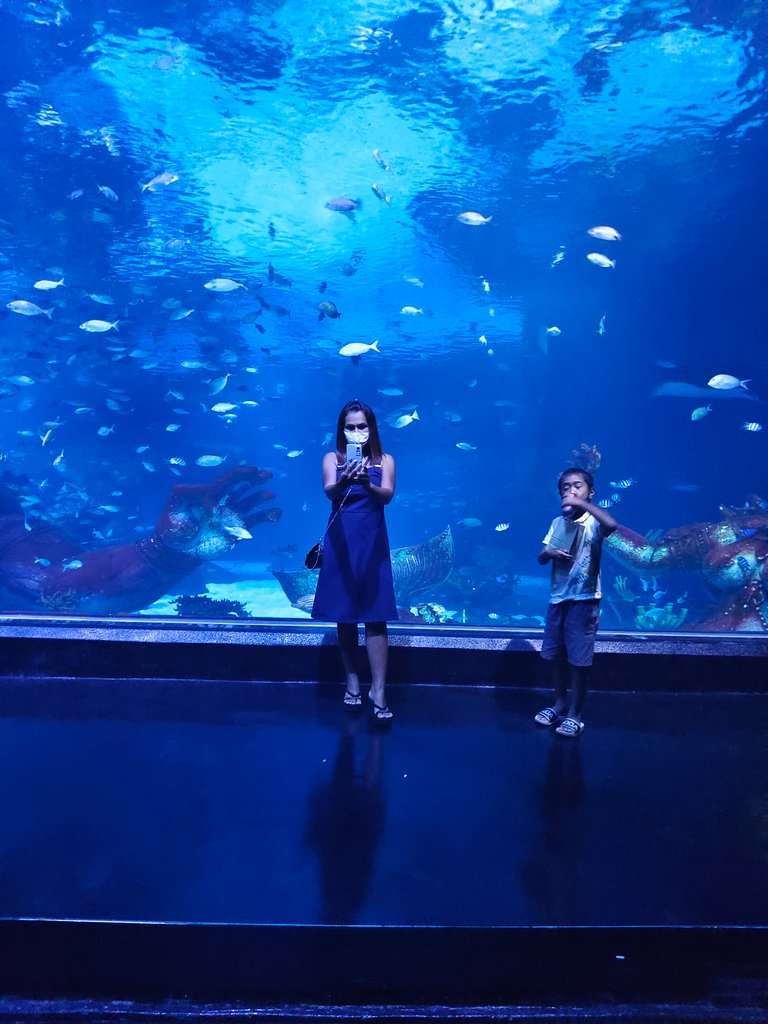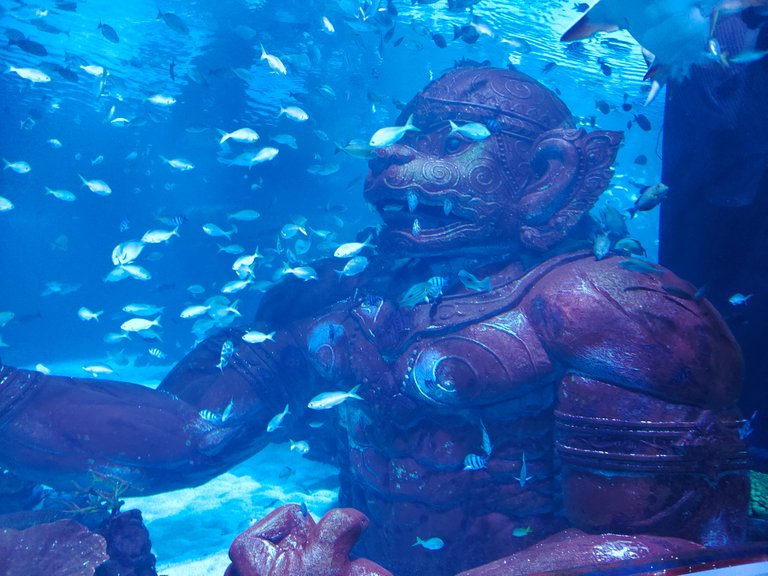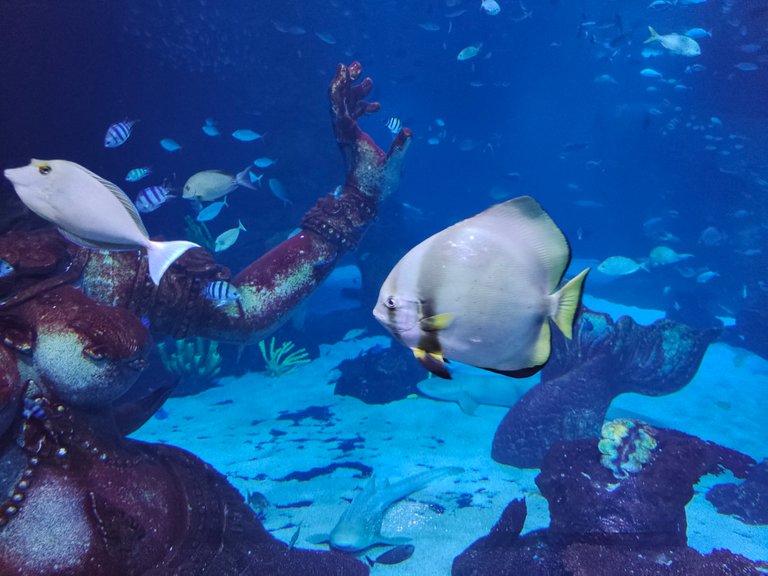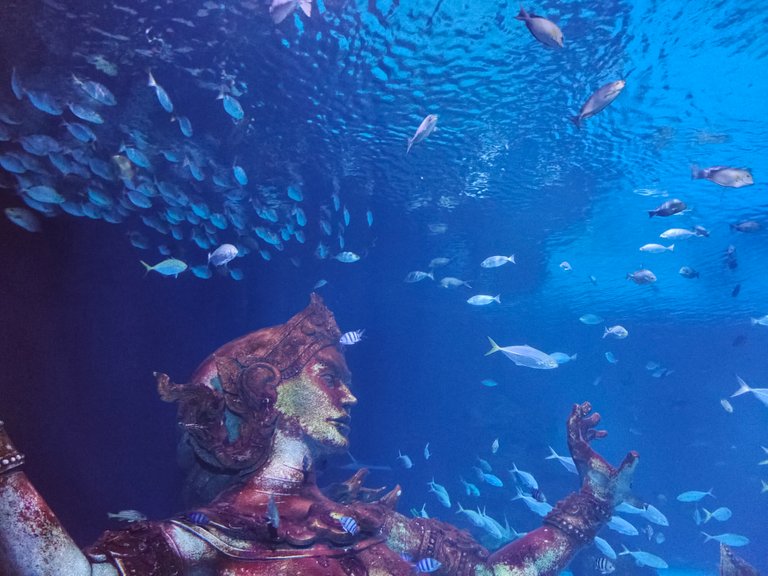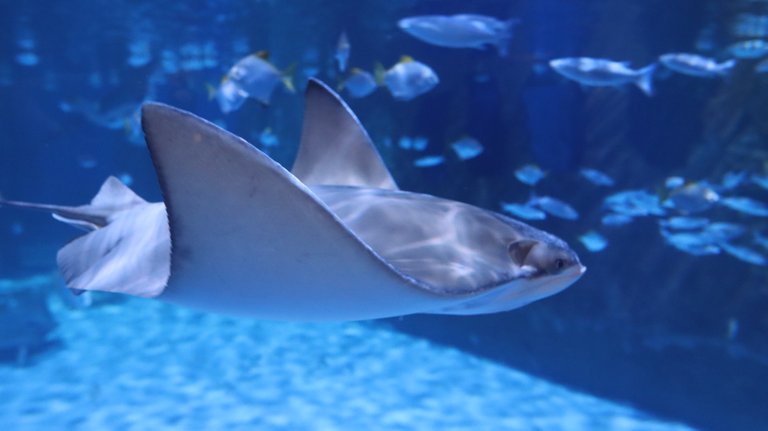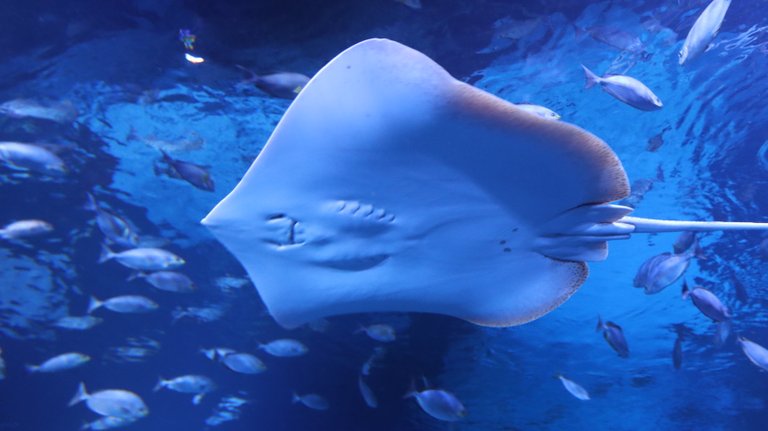 A very large stingray swims back and forth at the top of the tunnel.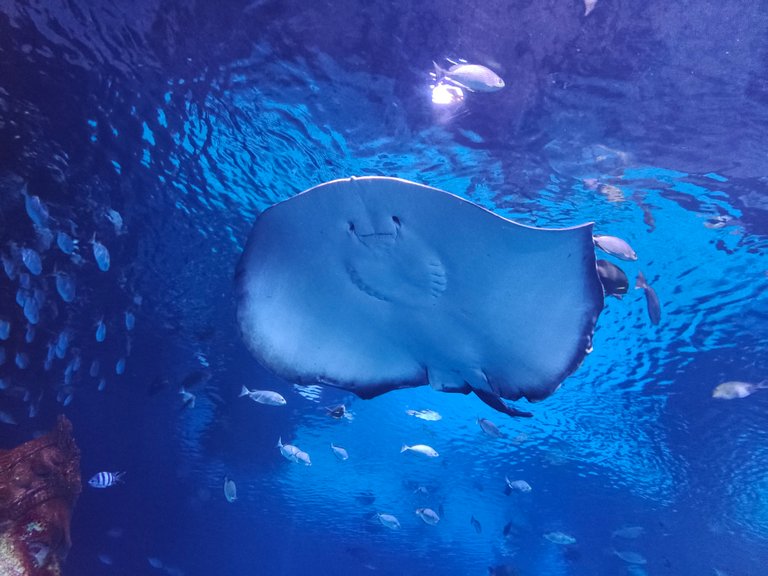 ปลากระเบนตัวใหญ่มากว่ายน้ำไปมาอยู่ด้านบนอุโมงค์ น้องน่ารักม๊วกกก.... เห็นแล้วนึกสงสารเลย กระเป๋าที่บัวใช้อยู่ก็ทำมาจากหนังปลากระเบน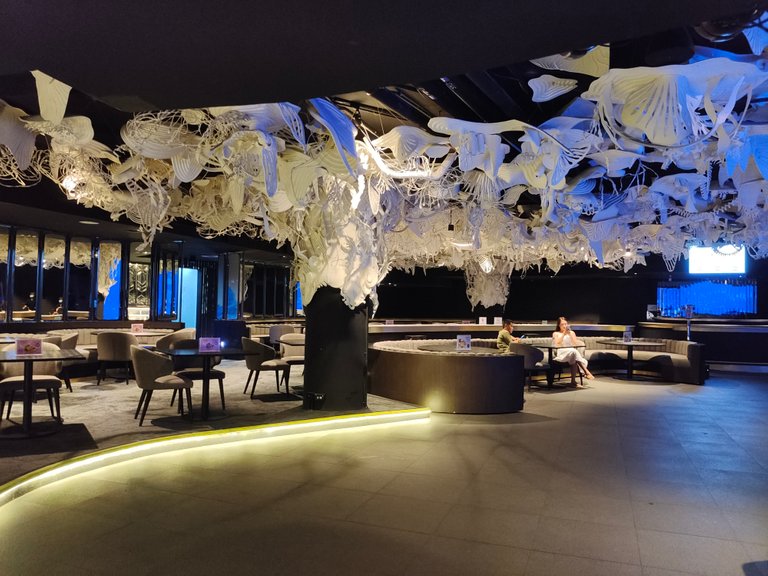 There is also a restaurant inside the aquarium. You can eat and watch fish as well.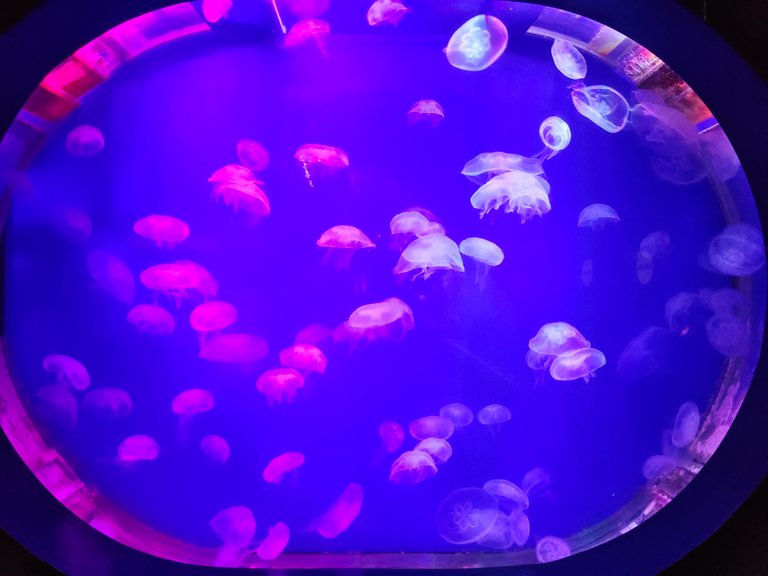 Disco Jellyfish Another zone where everyone has to take pictures. Because of the uniqueness in decorating the jellyfish tank to look attractive by using flashy light play, changing to make the photos taken look cool and very chic.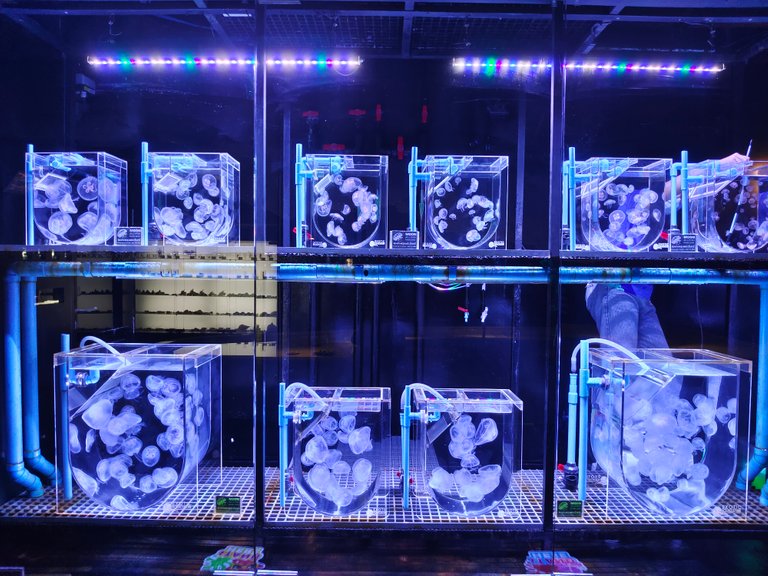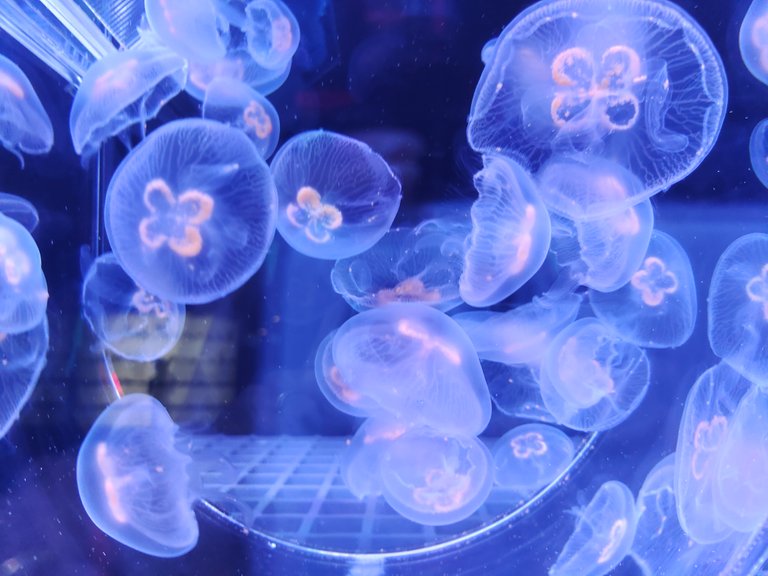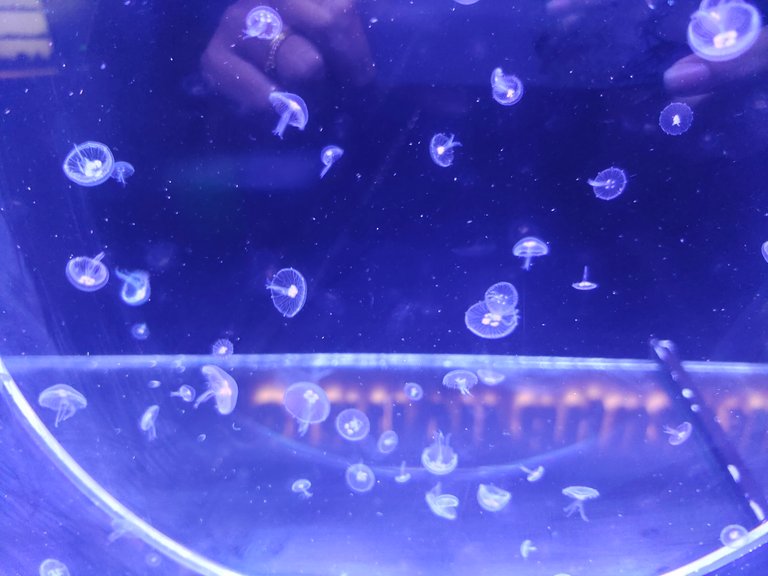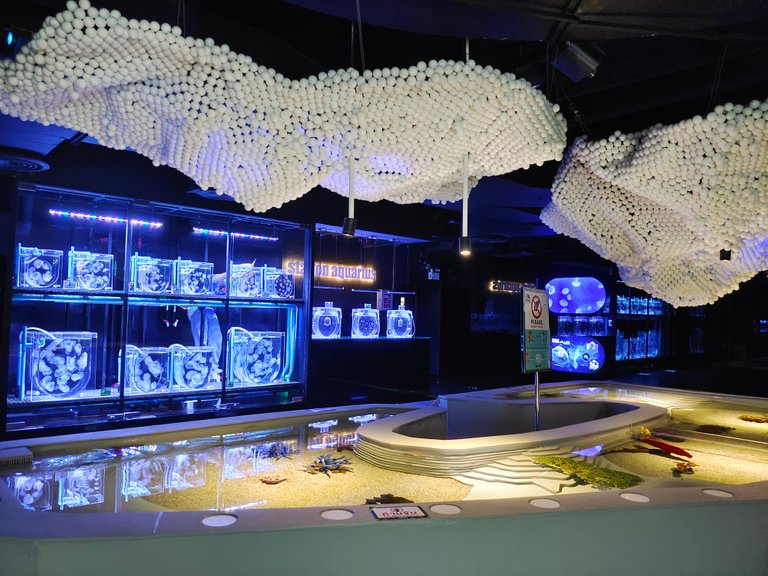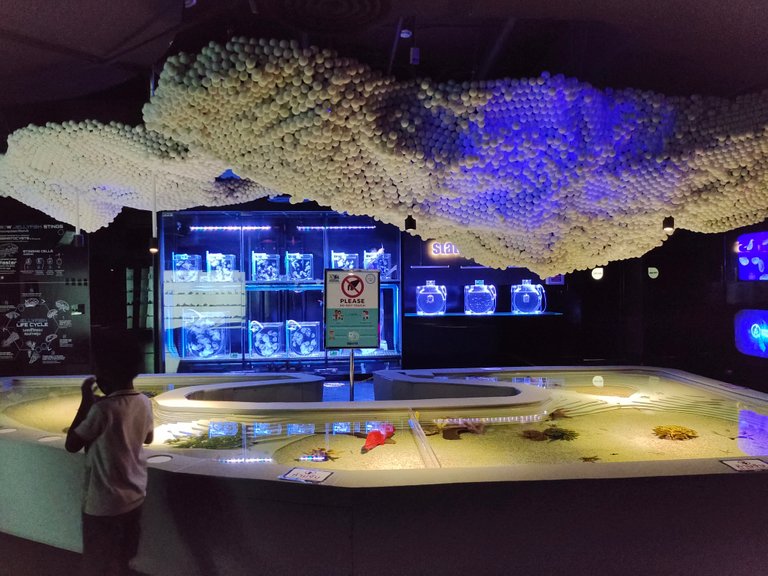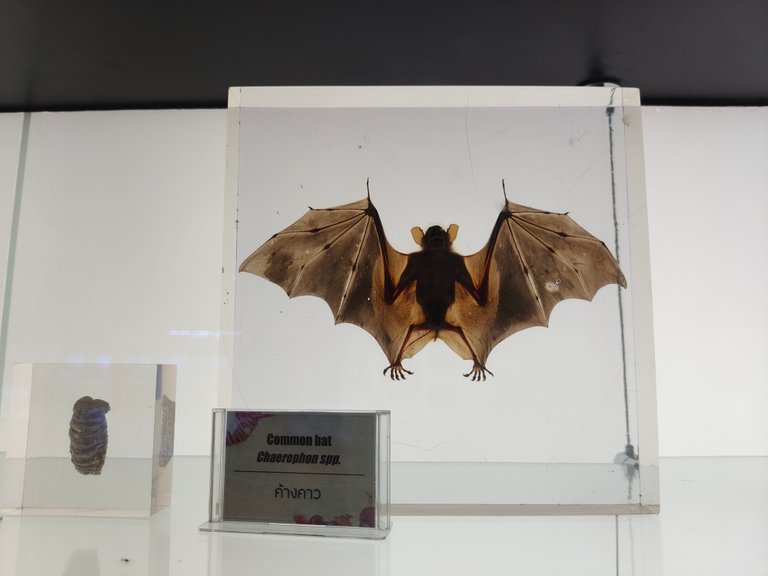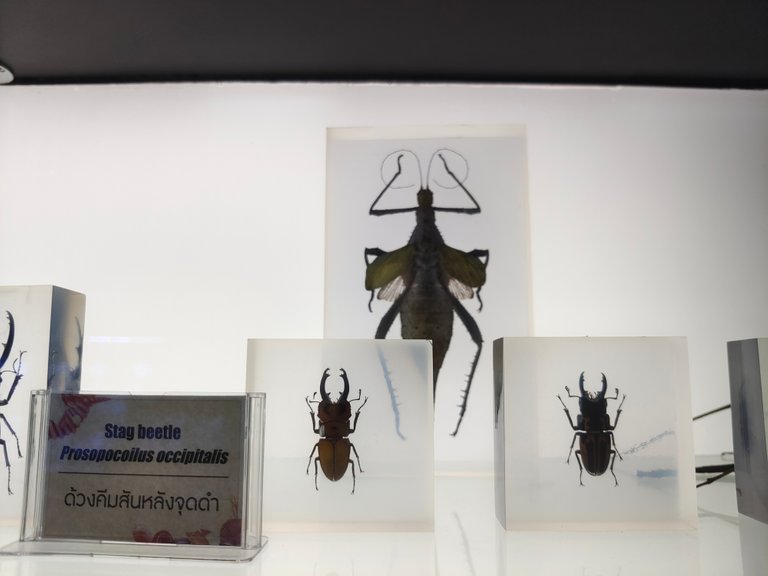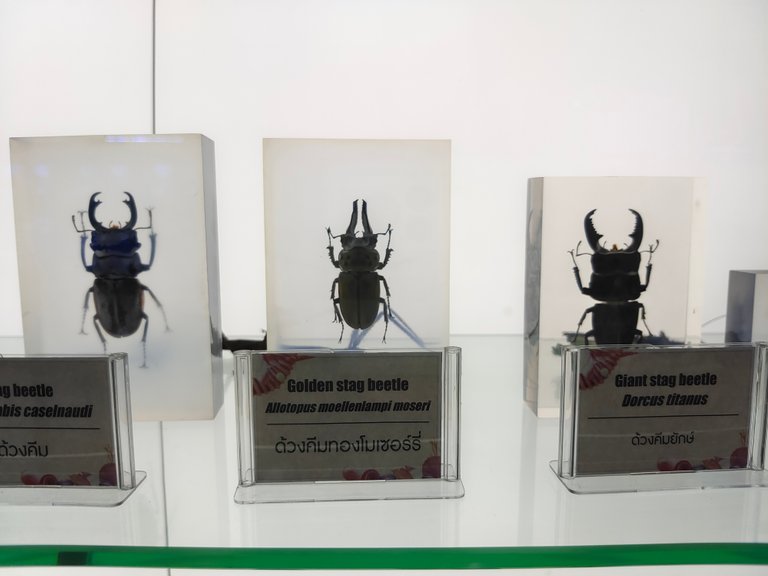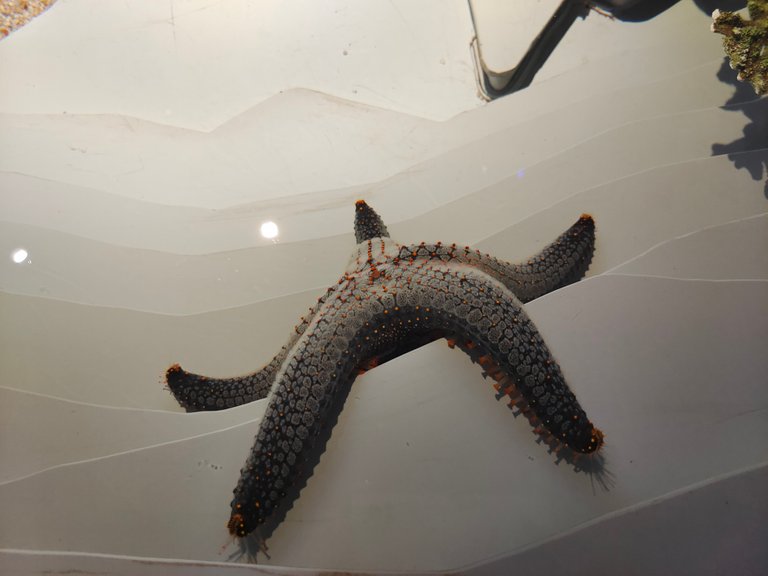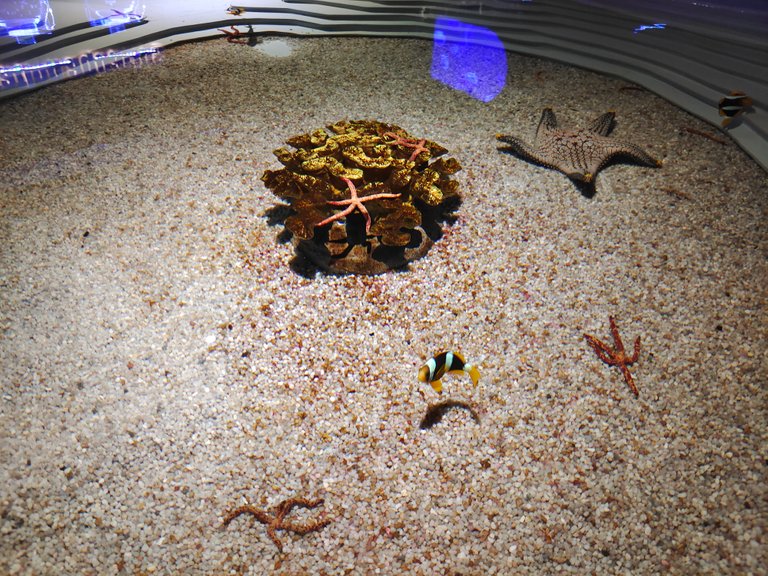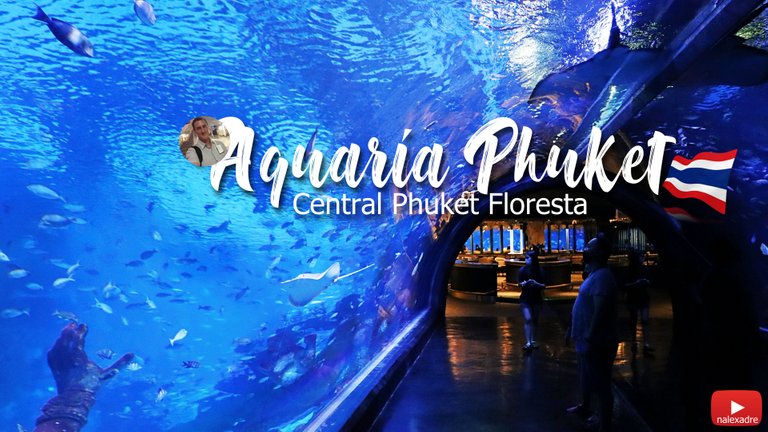 As usual I hope you enjoyed our #wednesdaywalk and invite you to read more walks at the Wednesday Walk community and to travel through the Pinmapple map. 😉

| 📷 Picture | smartphone |
| --- | --- |
| Model | Vivo X60 5G |
| Type | Android |
| Photographer | @baibuaza |
| Location | Central Phuket Floresta, Phuket, Thailand |

Thank you for your support
ขอบคุณสำหรับการโหวต
เลิฟนะยู้ววววววว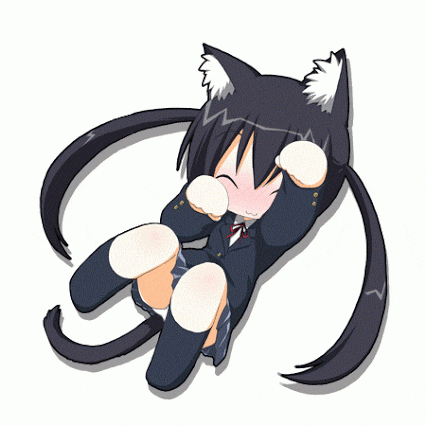 if you missed my last travel posts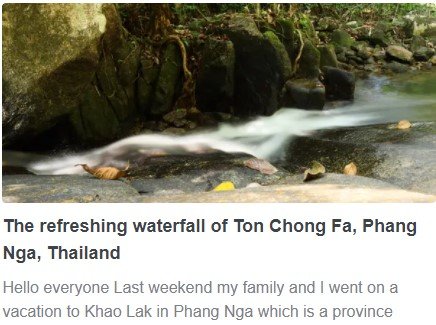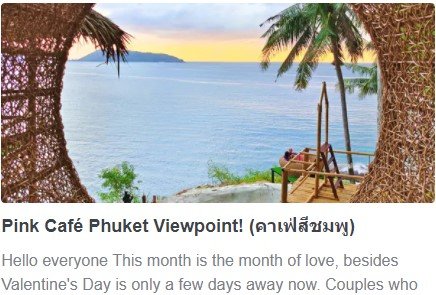 ---
---