Nice atmosphere cafe by the lotus pond!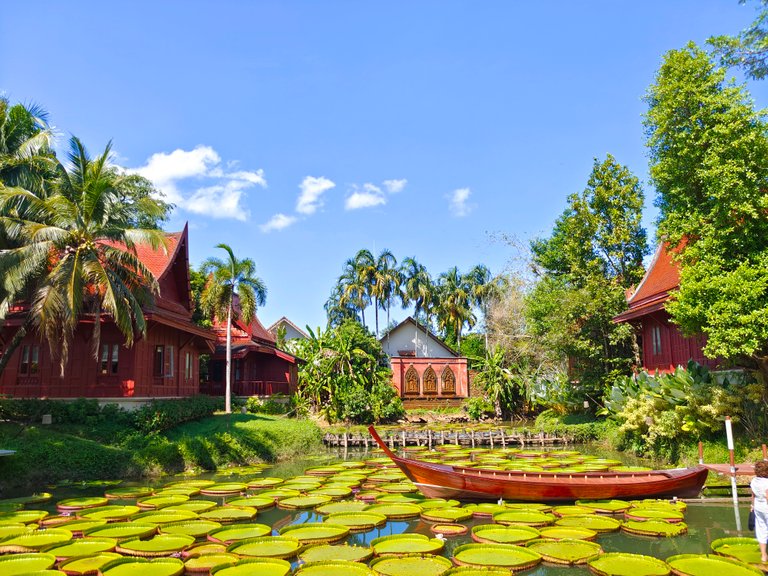 Hello everyone
First of all, thank you @justinparke for being very attentive and asking after I haven't written in ASEAN Hive Community for a while. Because I cross-posted my posts to these communities but I realize it wasn't working well then I inverted and post first in these communities and cross-post in ASEAN but I realize too late that it wasn't permitted and my cross-post was muted.
Now I'm back to writing in this community. I hope everyone is welcome and forgives me for breaking the rules of the community.
"Lotus" (Bua), a flower that always gives relaxation to those who look at it. when being added to a small canal surrounded by Thai houses Thus creating a scenery suitable for people of the new era who want to escape from the hustle and bustle. Come snuggle up with the simple aura of nature. The place we are talking about is "Ma Doo Bua Cafe".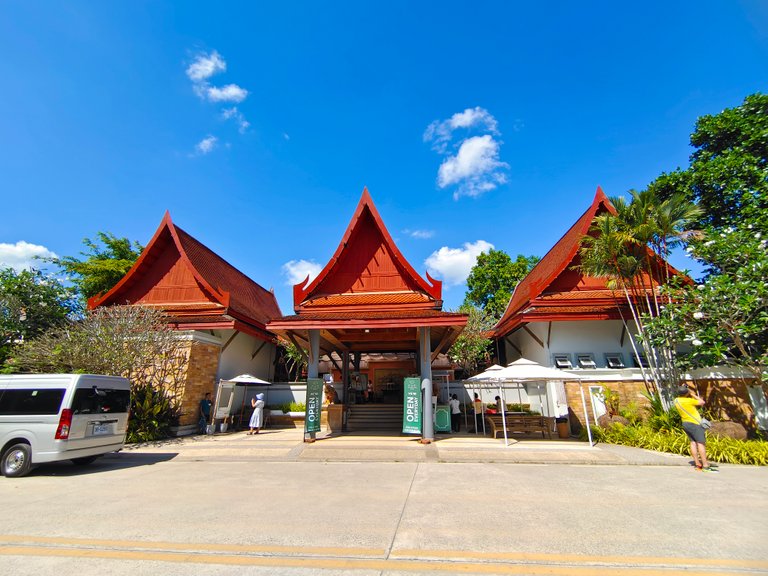 สวัสดีคร้าาาา..... ก่อนอื่นเลยบัวต้องขอขอบคุณ @justinparke ที่ยังใส่ใจและติดตามถามข่าวคราว หลังจากที่บัวไม่ได้โพสต์ในชุมชนอาเซียนมาสักระยะหนึ่ง เหตุผลหนึ่งคงเป็นเพราะ มีบางโพสต์ของบัวที่โดนปิดเสียง ก็เกิดจากการทำผิดกฎของชุมชน โดยการโพสต์ในชุมชนหนึ่งโพสต์ข้ามมาอีกชุมชนหนึ่ง ซึ่งอันนี้บัวไม่รู้จริงๆ ว่ามันผิดกฎ ก็เป็นความสะเพร่าของบัวเองที่ไม่ได้อ่านกฏของชุมชนให้ละเอียด ตอนนี้บัวก็พยายามกลับมาเขียนในชุมชนอาเซียนเหมือนเดิม หวังว่าเพื่อนๆ คงให้อภัยในความผิดครั้งนี้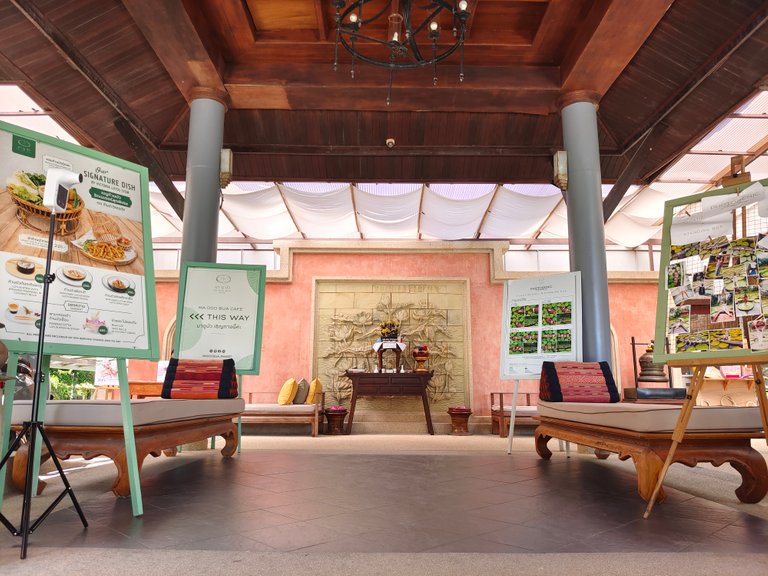 Today I would like to share a beautiful cafe with delicious food for everyone to know. Authentic Thai style cafe with "Ma Doo Bua Cafe" sit and see the lotus pond view. Ready to eat Thai food which has a variety of menus and there are many more drinks to try!!!
If you have a chance to visit Phuket, you must not miss "Madu Bua" and you should visit and sit and watch the lotus once. Here, the view is very beautiful, the sun is strong, you should apply sunscreen, bring your glasses or a hat at the ready because they have to withstand the hot sun to get the most beautiful pictures in this lotus pond.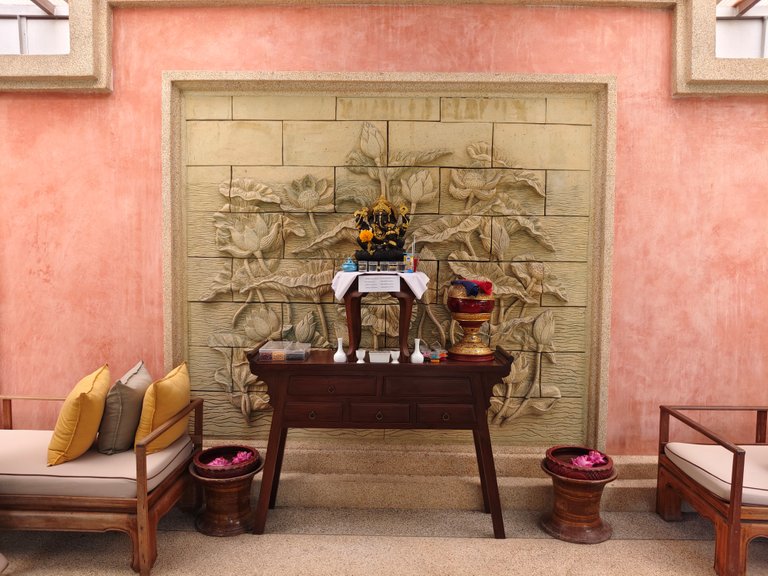 วันเน้.... บัวอยากจะแชร์คาเฟ่สวยๆ พร้อมอาหารอร่อยๆ ให้ทุกคนได้รู้จักค่ะ คาเฟ่สไตล์ไทยแท้ กับ "มาดูบัวคาเฟ่" นั่งชมวิวสระบัวเพลินๆ พร้อมรับประทานไทยสไตล์ประยุกต์ ที่มีหลากหลายเมนูให้เลือก และมีเครื่องดื่มให้ลองอีกมากมายด้วยเช่นกัน มาเที่ยวภูเก็ตไม่ควรพลาดที่นี่ เพราะบรรยากาศดีมาก แต่อาจจะร้อนไปสักหน่อยในช่วงเที่ยงๆ ควรทาครีมกันแดด แว่นตา หรือหมวกมาด้วยก็จะดีมากๆ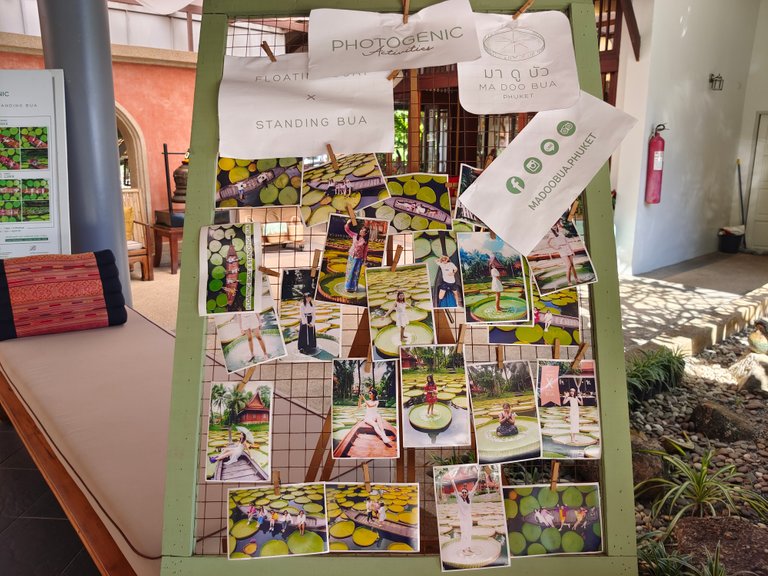 The entrance to the cafe is staffed by staff. If you want to take a photo with a lotus in the swamp There will be an additional cost. You can reserve the queue at all because each day, there are many tourists taking pictures in the lotus pond. If you don't reserve the queue, you will miss out like me.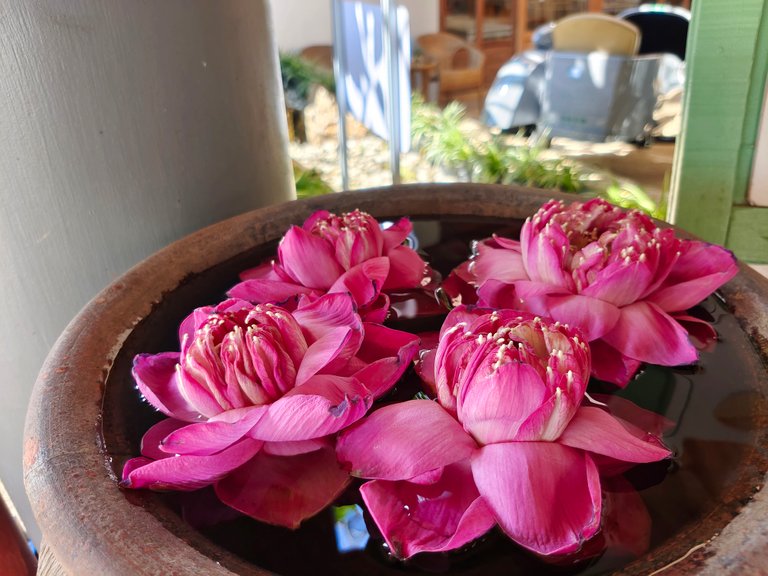 บริเวณทางเข้าคาเฟ่จะมีพนักงานคอยให้บริการ ถ้าคุณอยากจะถ่ายรูปกับบัวในบึง ก็จะมีค่าใช้จ่ายเพิ่มเติมสามารถจองคิวได้เลย เพราะในแต่ละวันมีนักท่องเที่ยวจองคิดถ่ายรูปในสระบัวเป็นจำนวนมาก ถ้าไม่จองคิวไว้คุณจะพลาดเหมือนกับบัว เพราะนึกอยากจะถ่ายรูปคู่กับใบบัวสวยๆ มาถามคิดอีกทีรอถึง 2 ชั่วโมง วันนั้นก็เลยอดถ่ายรูป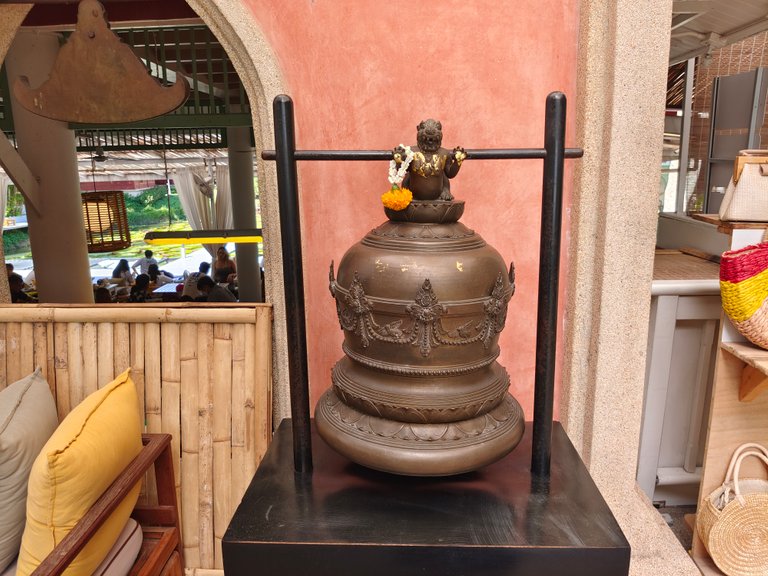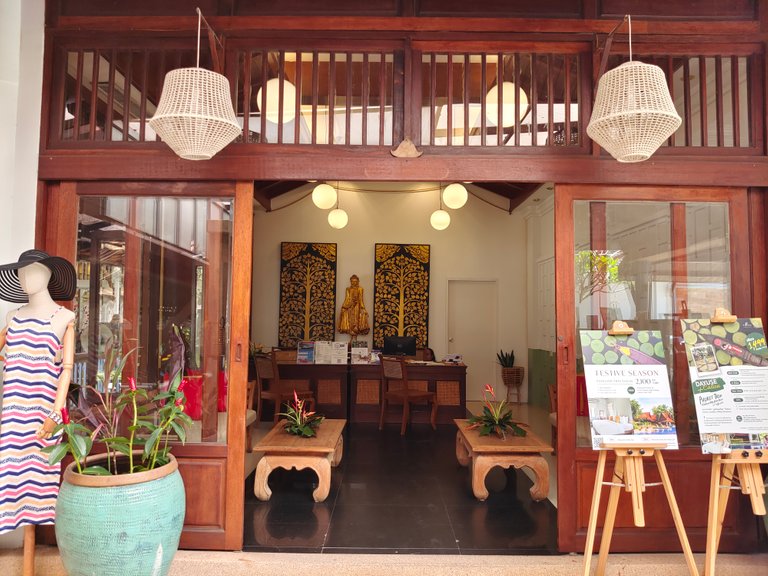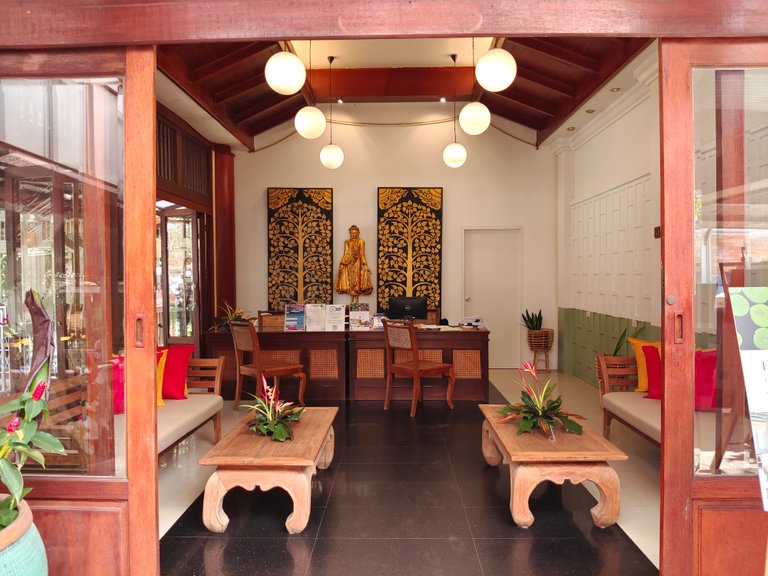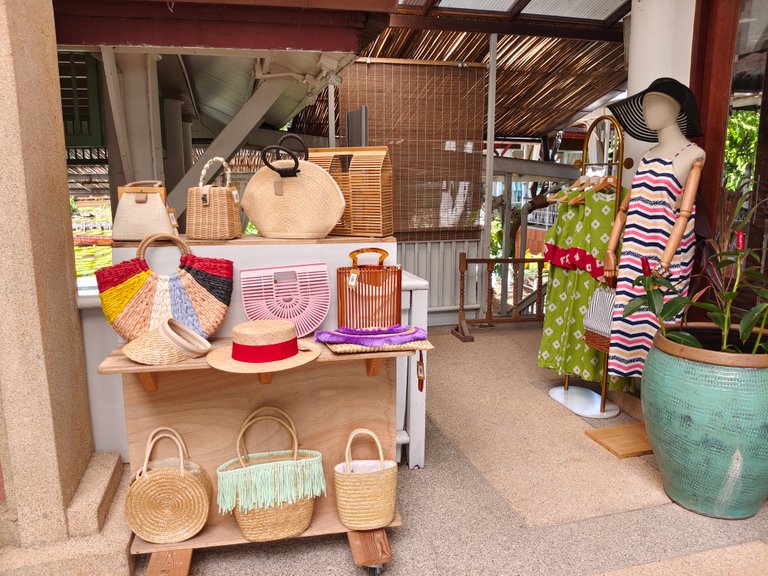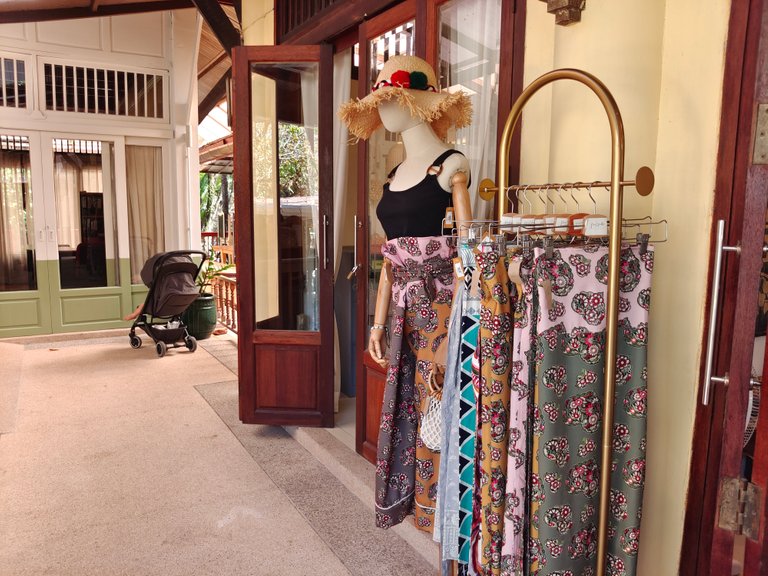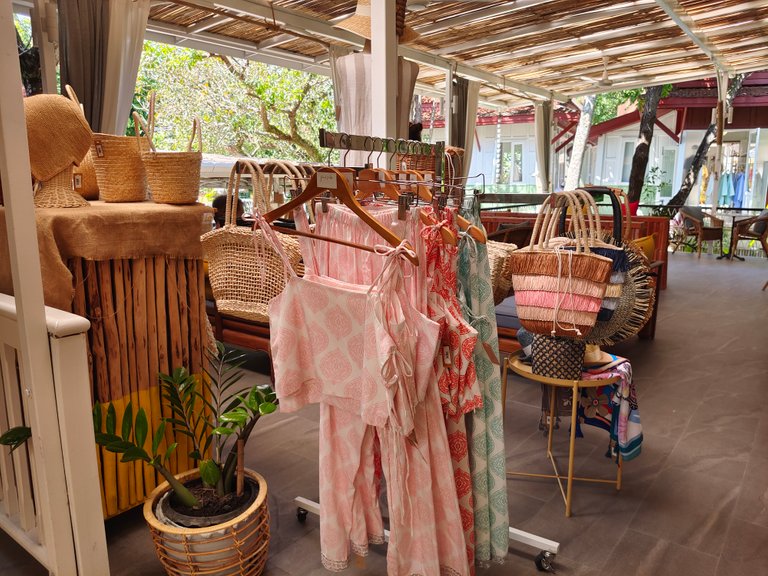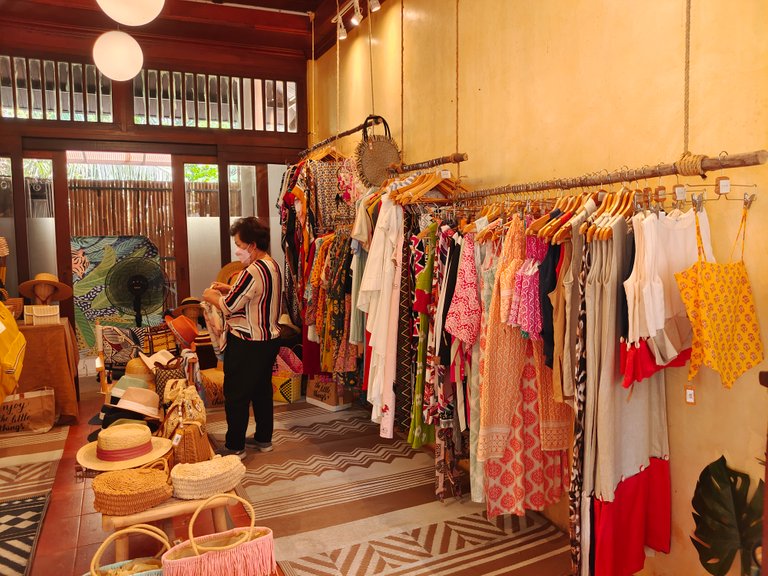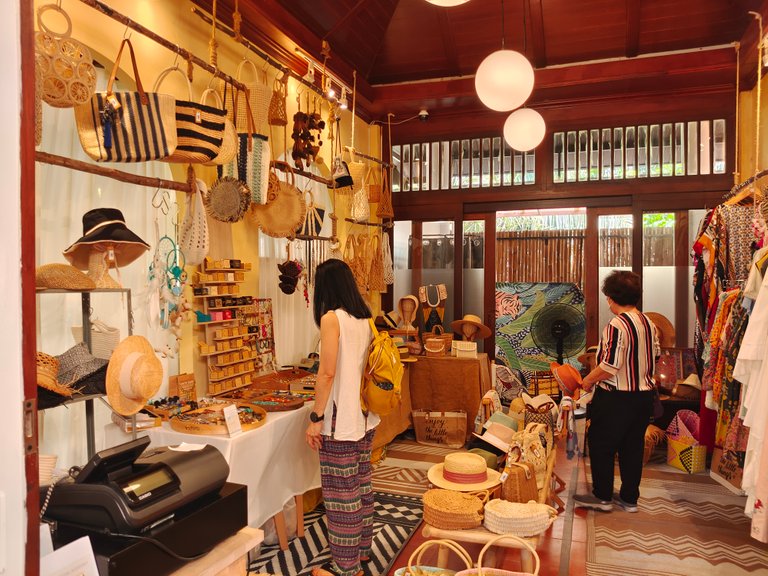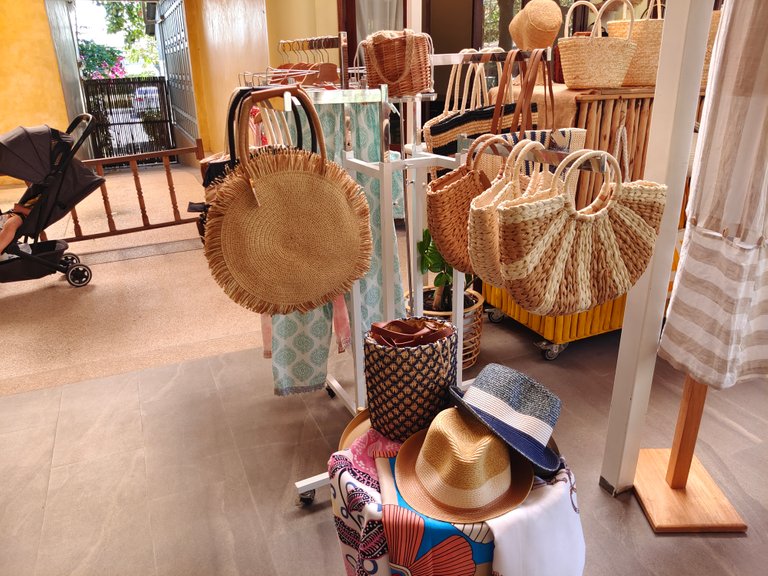 Madu Bua, besides being a cafe, also offers massage services and a clothing store, many souvenirs for customers to choose from for their loved ones.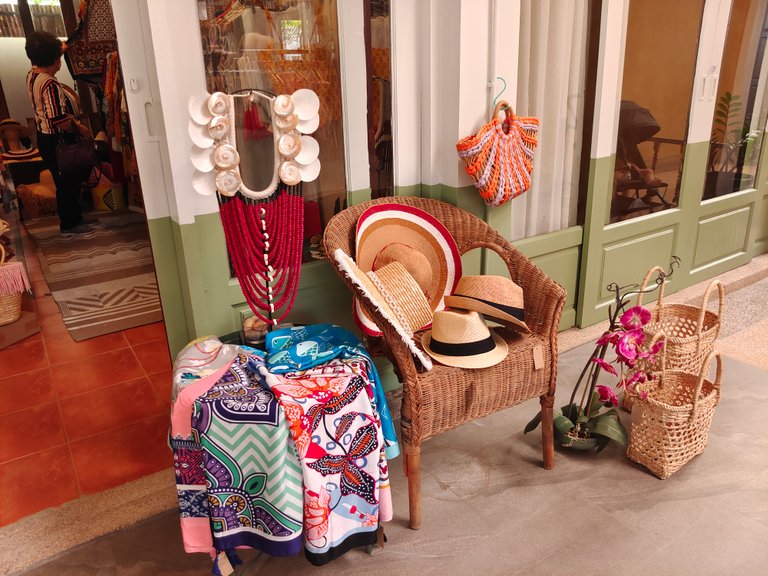 มาดูบัวนอกจากจะเป็นคาเฟ่แล้วยังมีบริการนวด และร้านขายเสื้อผ้า ของฝาก ต่างๆ มากมายให้ลูกค้าได้เลือกซื้อไปฝากคนที่รักอีกด้วย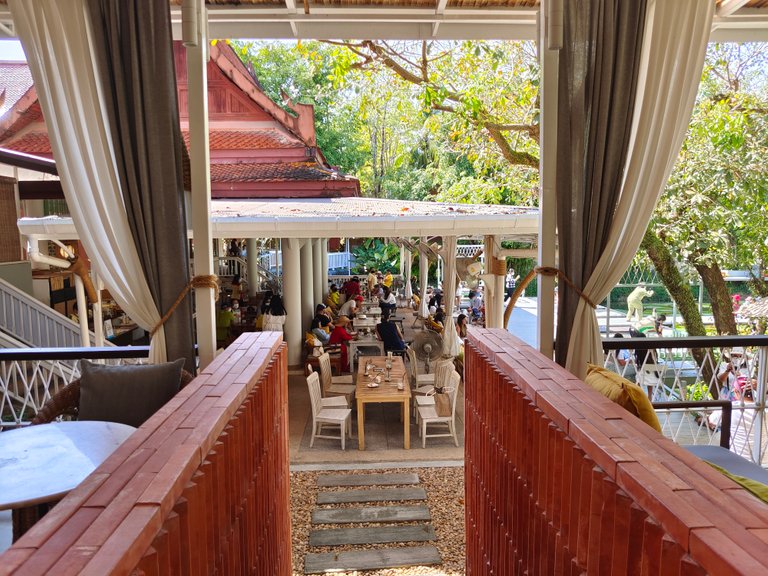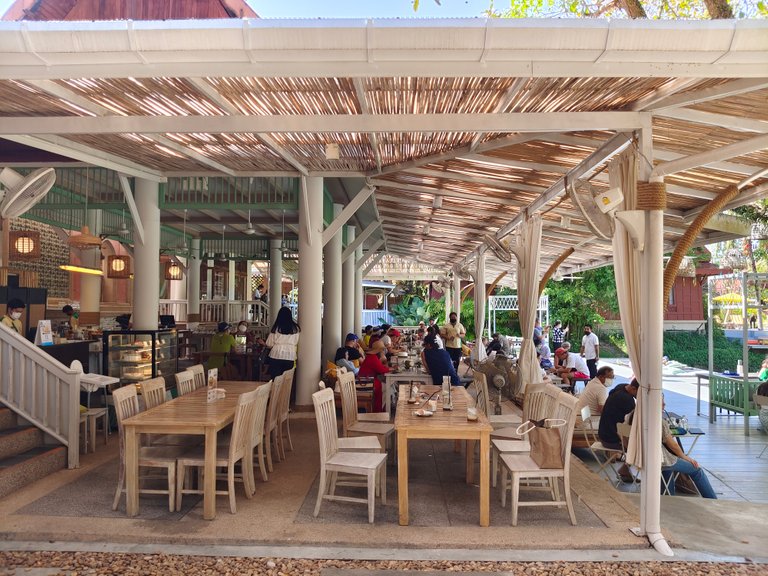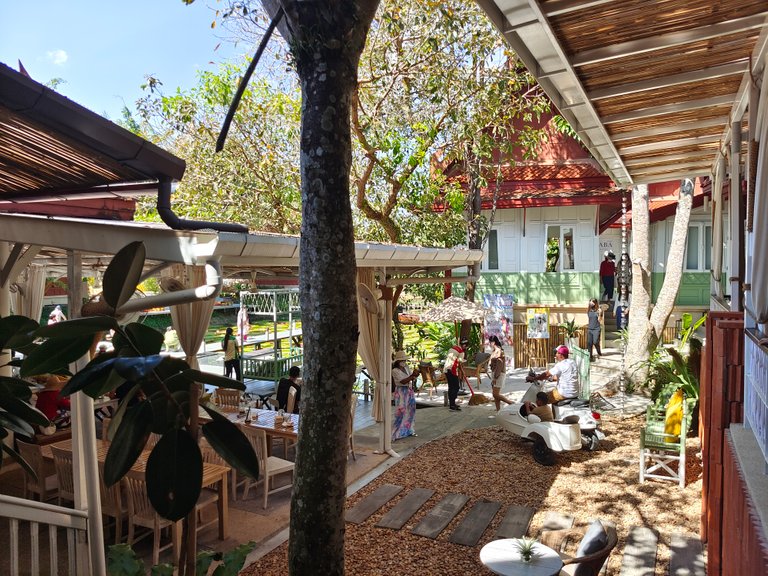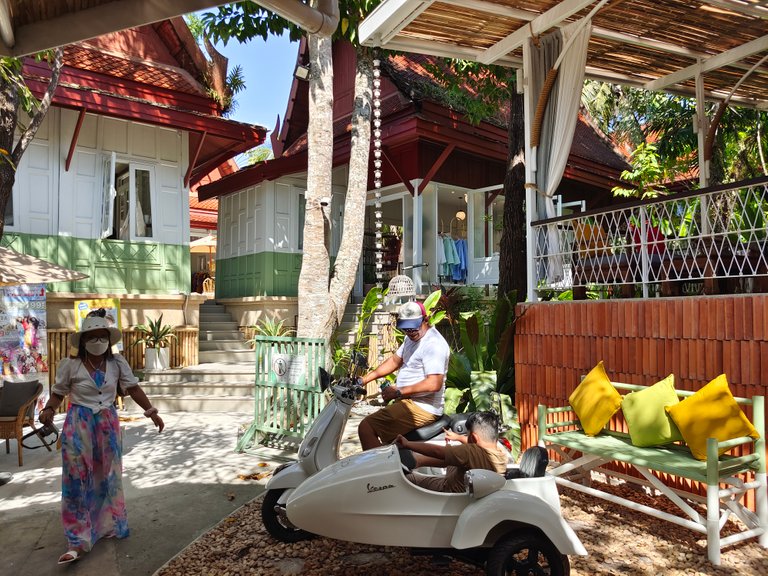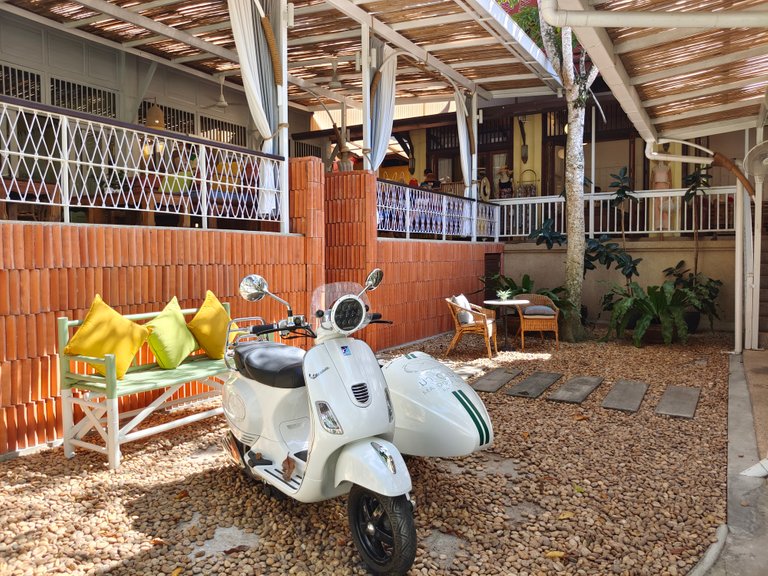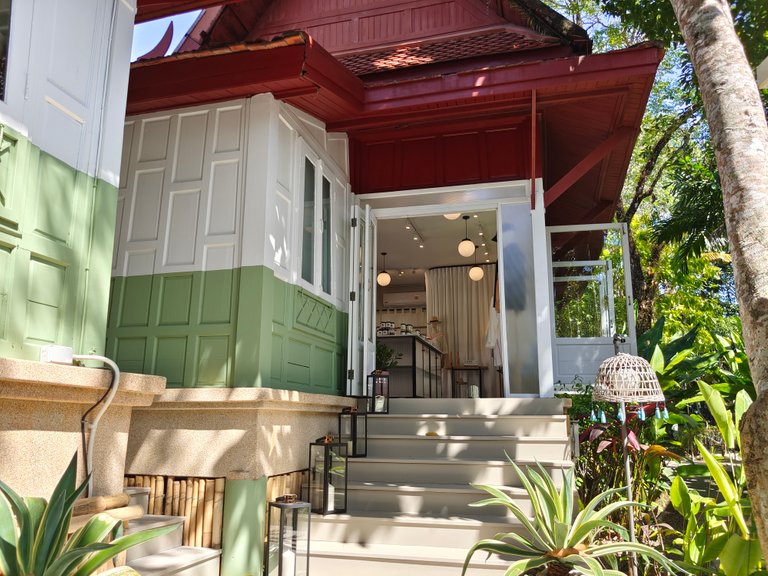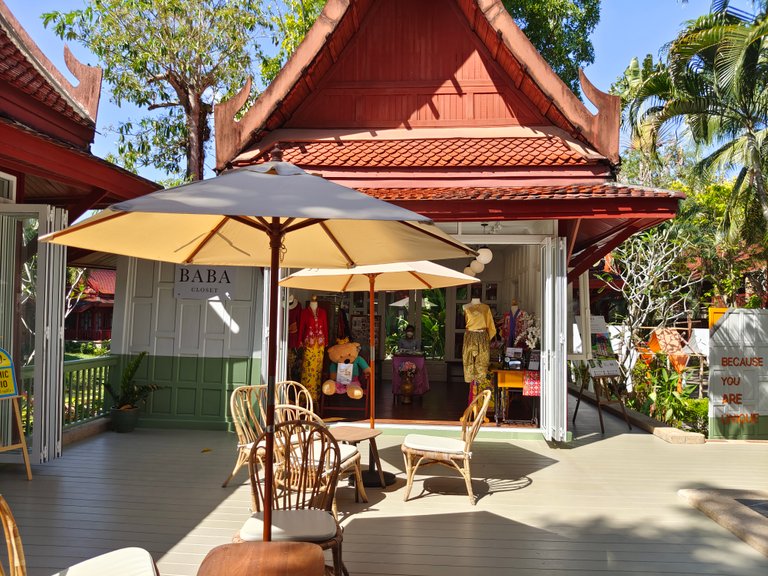 Here there is a rental service from the shop "Baba Closet", whether it's a Thai dress, Phuket local costumes such as Baba Yaya, which can be worn for a photo with lotus in the pool.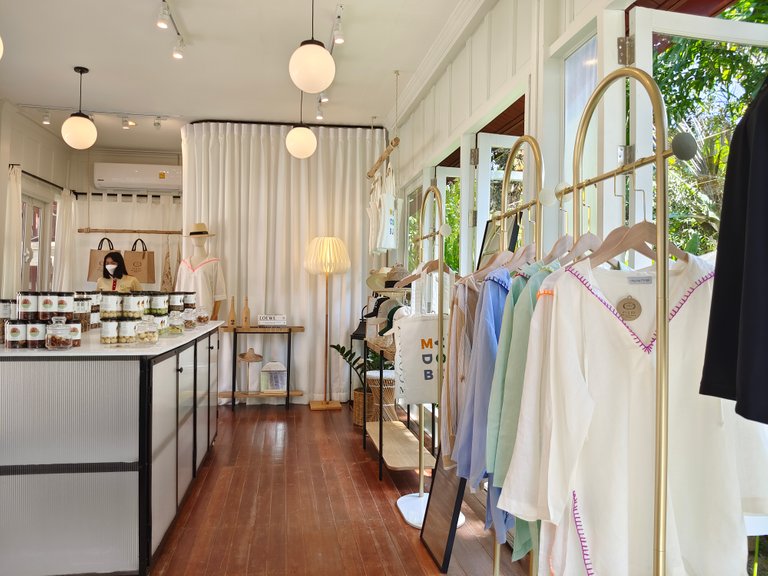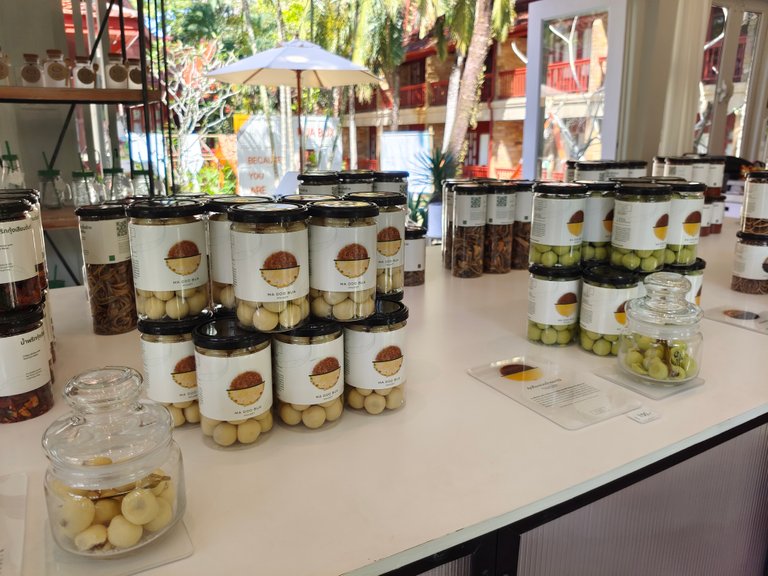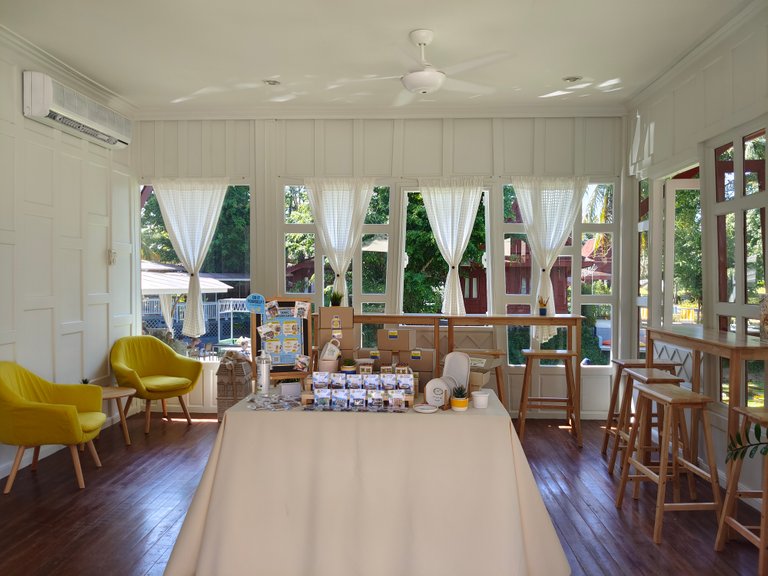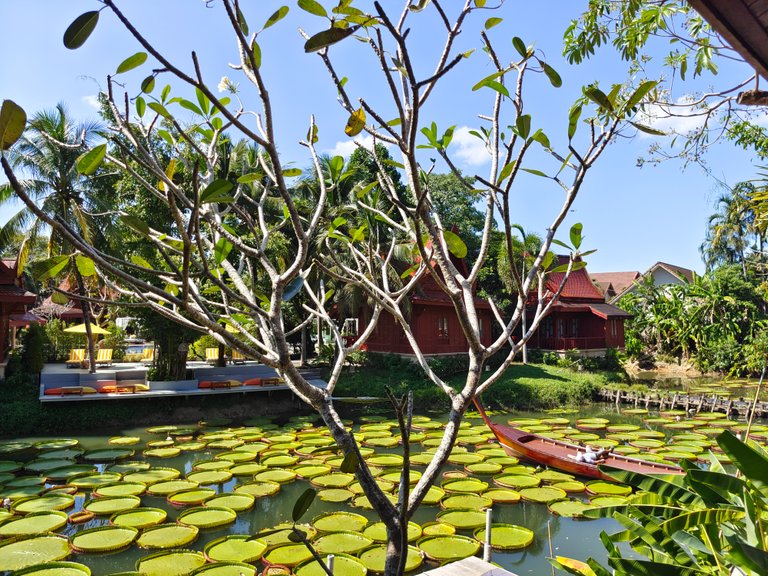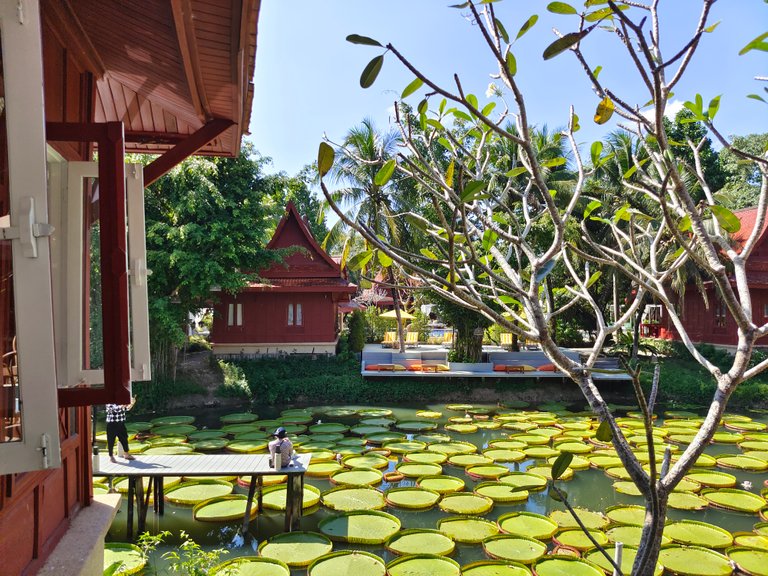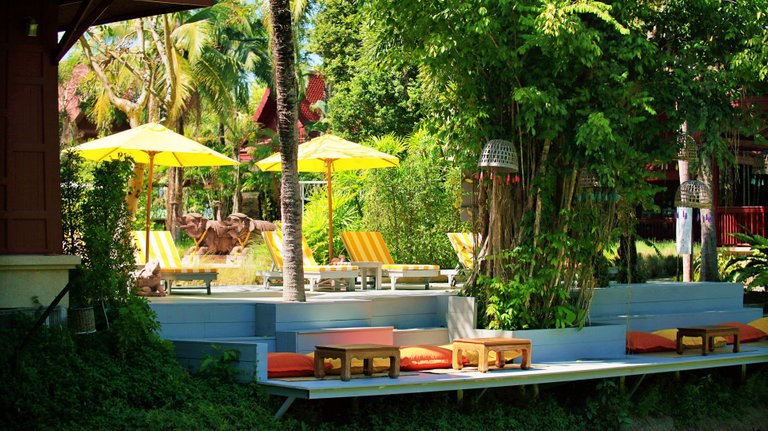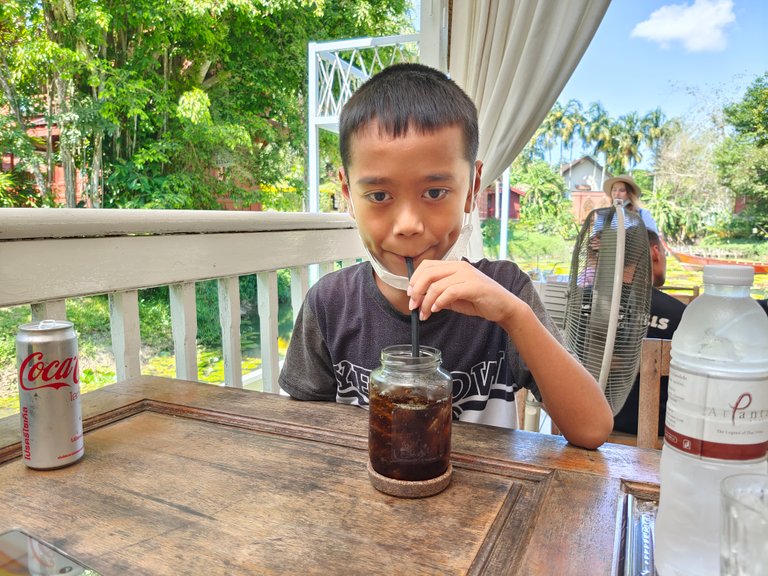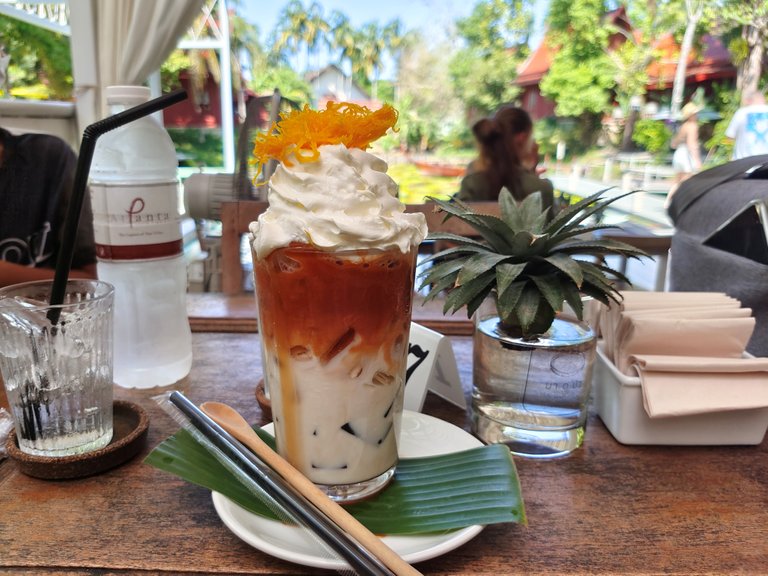 After capturing various angles inside the cafe It's time to order drinks and food. The drink I ordered was FOI-THONG (THAI SWEET EGG FLOSS) IOED THAI MILK TEA The taste is sweet and delicious.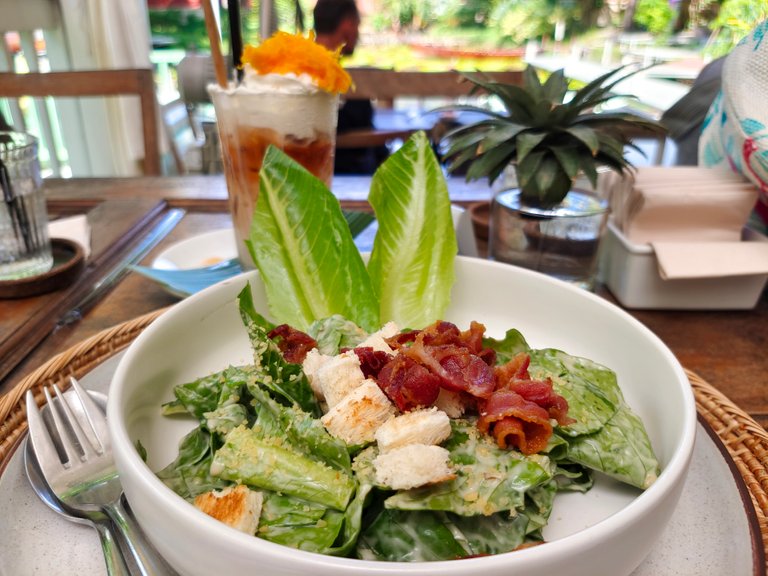 This dish is a salad.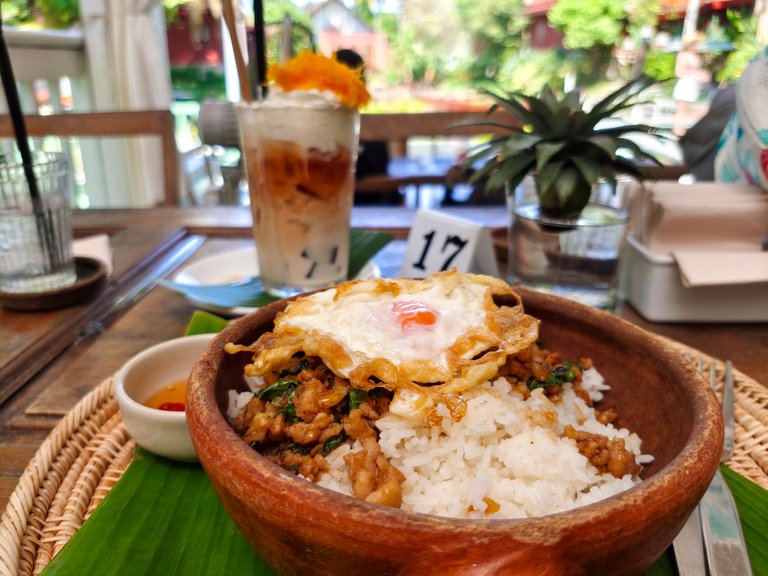 The dish is stir-fried basil with chicken and fried egg.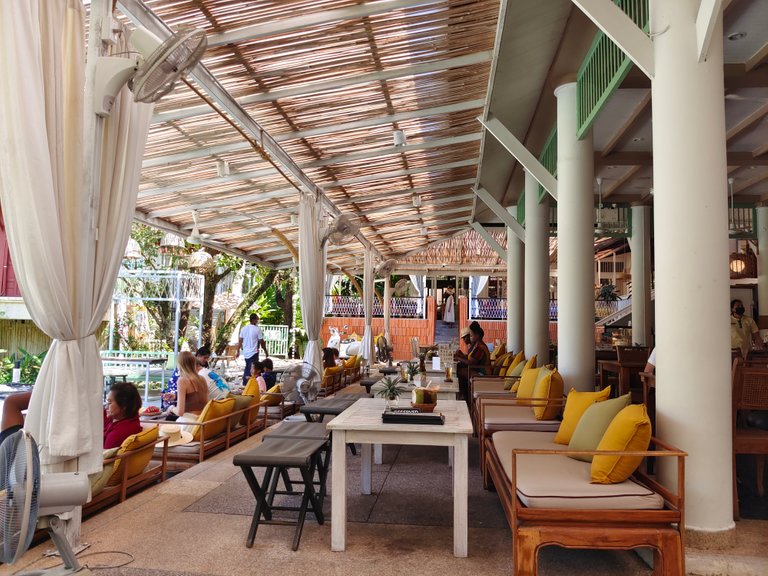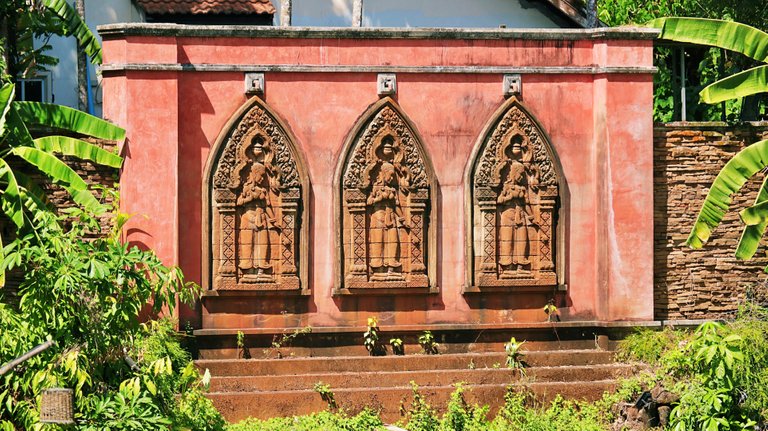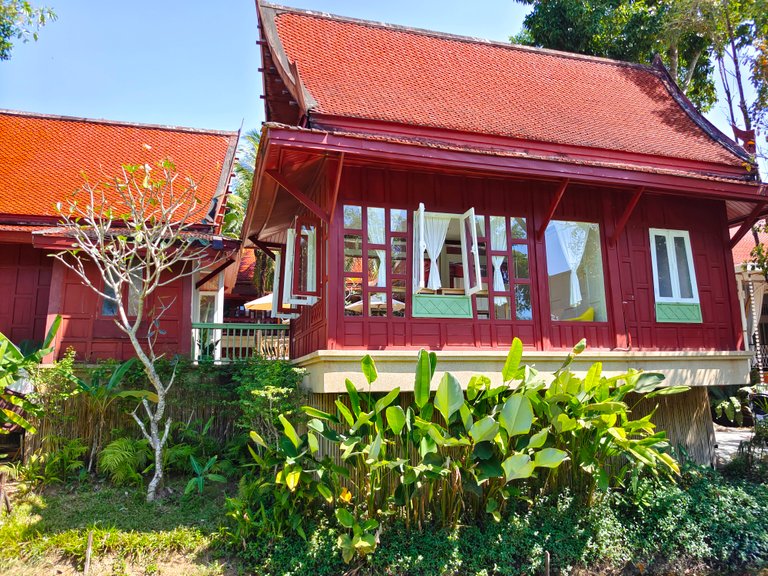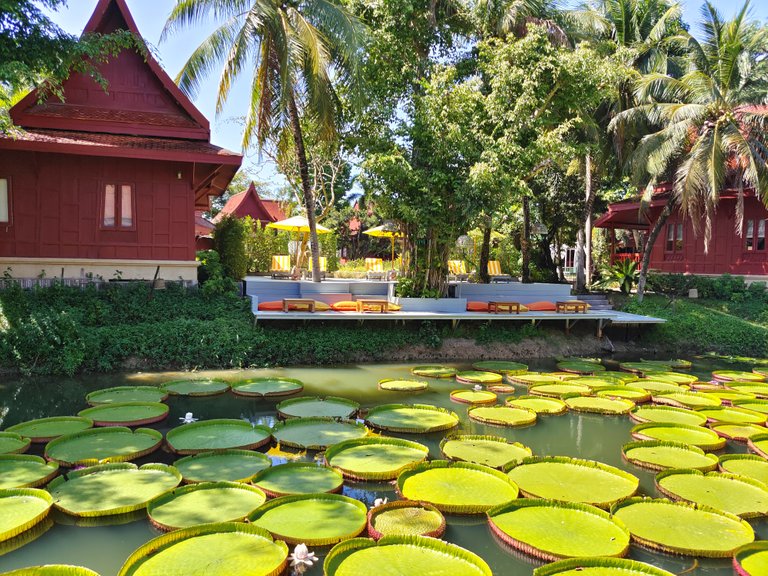 "Madu Bua", a contemporary Thai-style cafe The highlight is the Victorian lotus garden, which is a large lotus. Combined with the interior of the restaurant, the atmosphere is a new kind of cafe that is perfect for taking beautiful photos.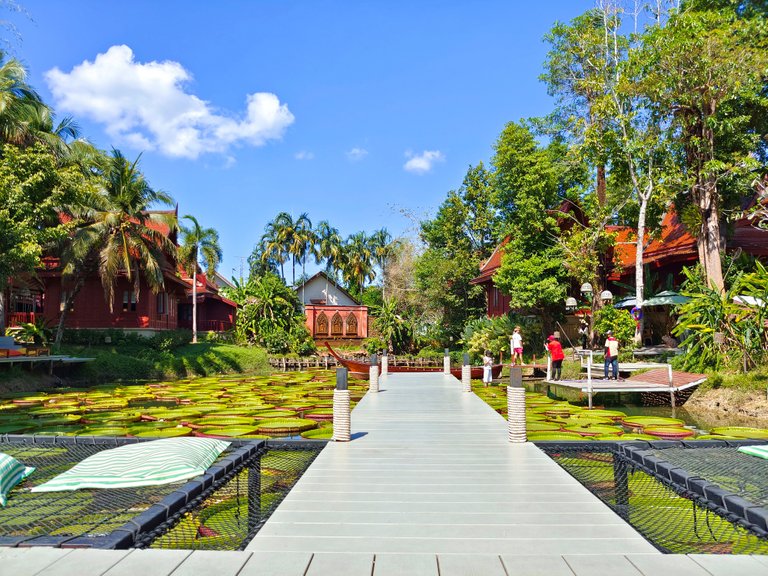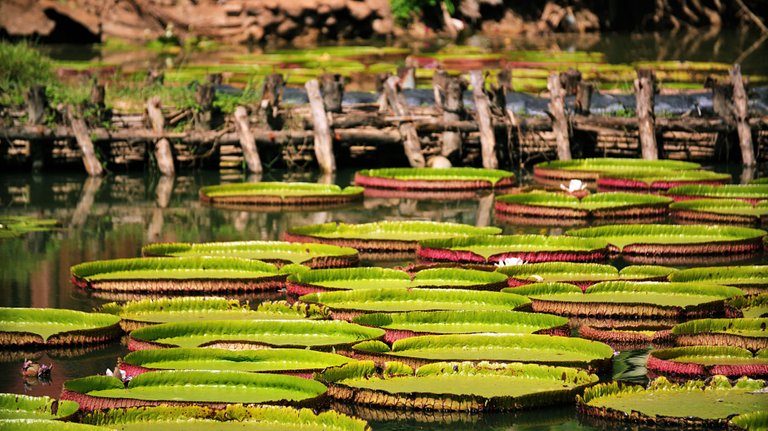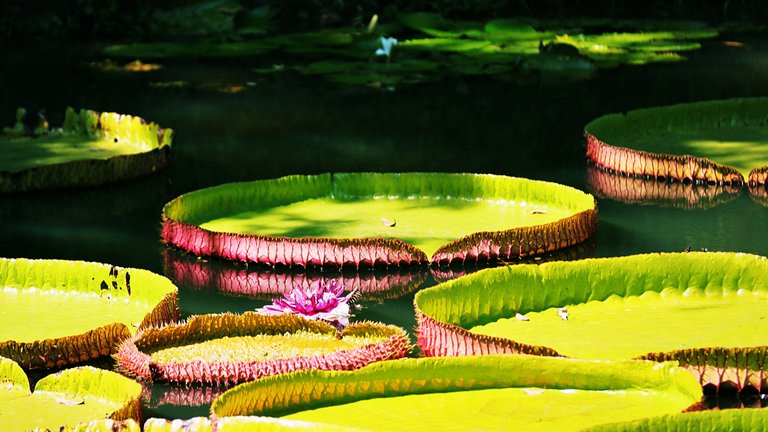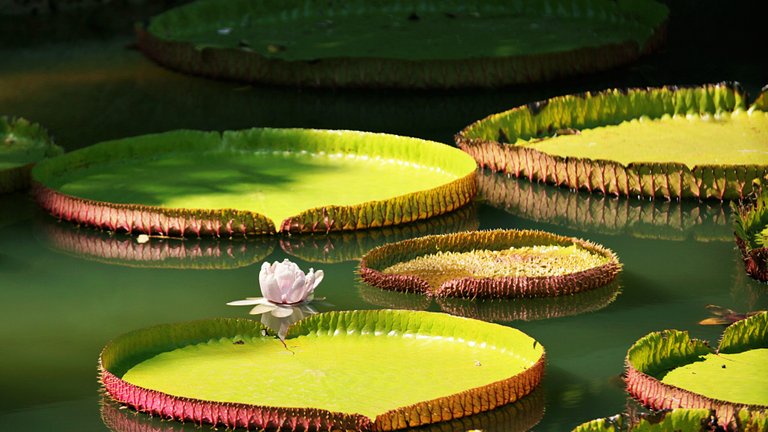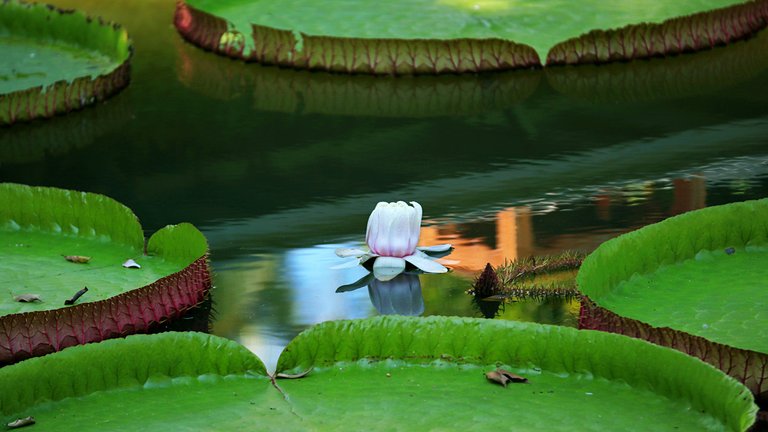 A nice atmosphere cafe by the lotus pond gets a Thai atmosphere with Thai houses. There is an activity to take photos in the boat using drones. With the activity of standing lotus and taking photos in lotus leaves. When you come to Phuket, don't miss out on taking pictures with the lotus flowers. "Come see Bua Cafe"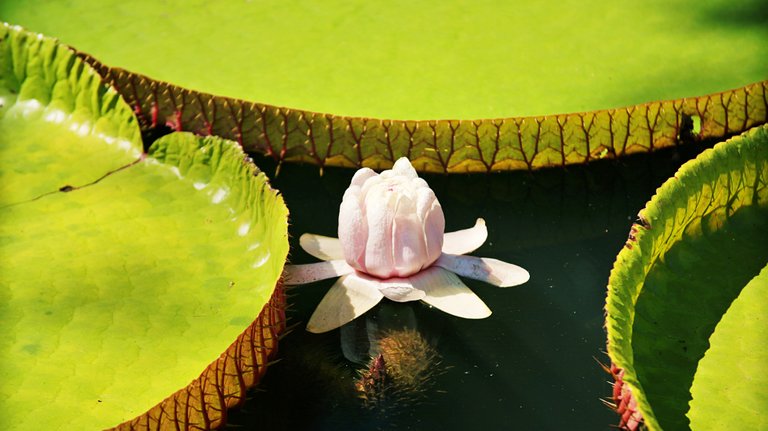 | 📷 Picture | smartphone |
| --- | --- |
| Model | Vivo X60 5G |
| Type | Android |
| Photographer | @baibuaza |
| Location | Ma Doo Bua Cafe, Phuket, Thailand |

Thank you for your support
ขอบคุณสำหรับการโหวต
เลิฟนะยู้ววววววว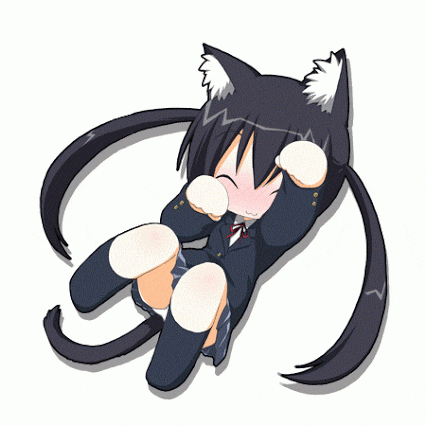 ---
---