Morning Park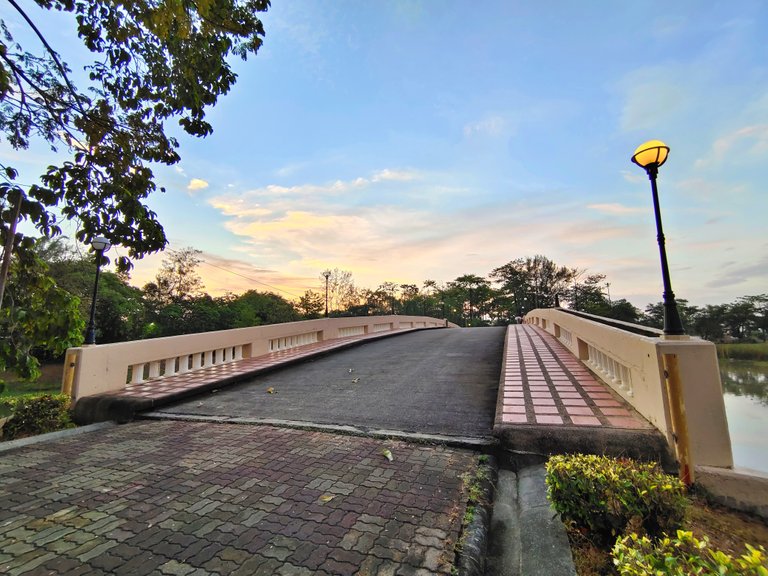 Hello everyone
As a child, my father taught me to get up early to wake up before the birds that flew out to feed in the morning. Waking up early gives us a lot of time to do things. I have been indoctrinated since childhood. It made me have a habit of waking up early every day. The benefits of waking up early to breathe the fresh air to feel the morning dew perched on the grass or leaves.
In the morning if I'm not too busy I would go for a walk in the park. I will change the exercise location from time to time because Phuket has many parks. Most of the time, I go to Saphan Hin Park, which is next to the sea. Sometimes I would come and walk at the public park "Suan Luang Rama IX", but not often.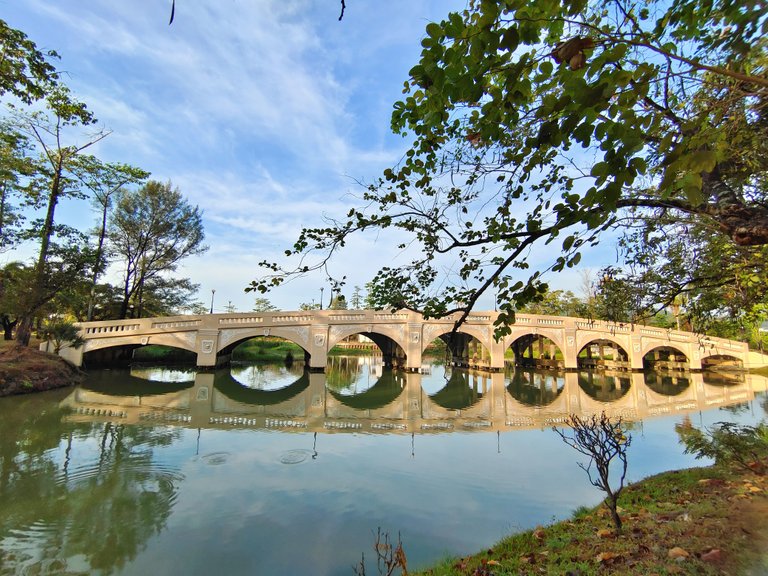 ตอนเด็กๆ พ่อสอนให้ลูกๆ ทุกคนตื่นแต่เช้า ก่อนที่นกจะบินออกไปหาอาหารในตอนเช้า การตื่นเช้าทำให้เรามีเวลาทำสิ่งต่างๆ มากมาย บัวและน้องๆ จะถูกปลูกฝังมาตั้งแต่เด็ก มันทำให้บัวมีนิสัยชอบตื่นเช้าทุกวัน ข้อดีของการตื่นเช้าสูดอากาศบริสุทธิ์ให้สัมผัสถึงน้ำค้างยามเช้าเกาะอยู่บนหญ้าหรือใบไม้ ซึ่งตอนเช้าๆ ถ้าบัวไม่ยุ่งนัก บัวชอบไปเดินออกกำลังกายที่สวนสาธารณะสะพานหินมากกว่าที่อื่นๆ เพราะที่นี่ได้ชมวิวทะเลตอนพระอาทิตย์ขึ้นด้วย บัวก็จะเปลี่ยนสถานที่ไปเรื่อยๆ ที่สวนหลวง ร.9 บัวก็มาแต่ไม่บ่อย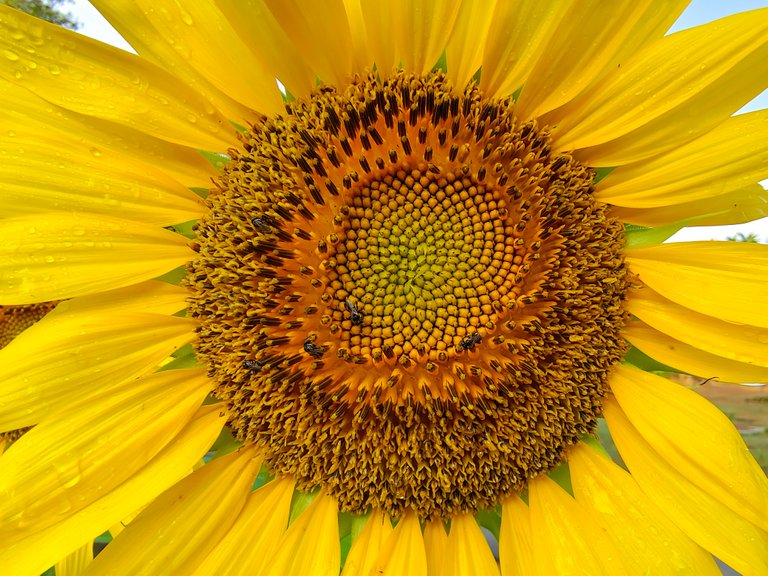 At this time in the park, there is a field of sunflowers that are blooming against the sunlight, very beautiful. I am a flower lover when there was a field of yellow sunflowers in the park, I won't miss appreciating its beauty.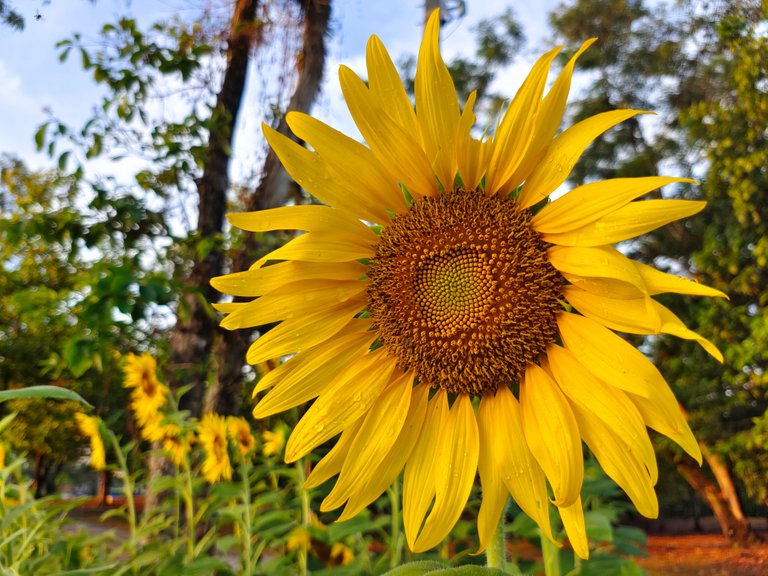 ตอนนี้ที่สวนหลวง ร.9 ดอกทานตะวันกำลังเบ่งบานท้าพระอาทิตย์ บัวเป็นคนรักดอกไม้อยู่แล้วจะพลาดได้ไง ยังไงเสียต้องไปชื่นชมความงามของดอกทานตะวันให้ได้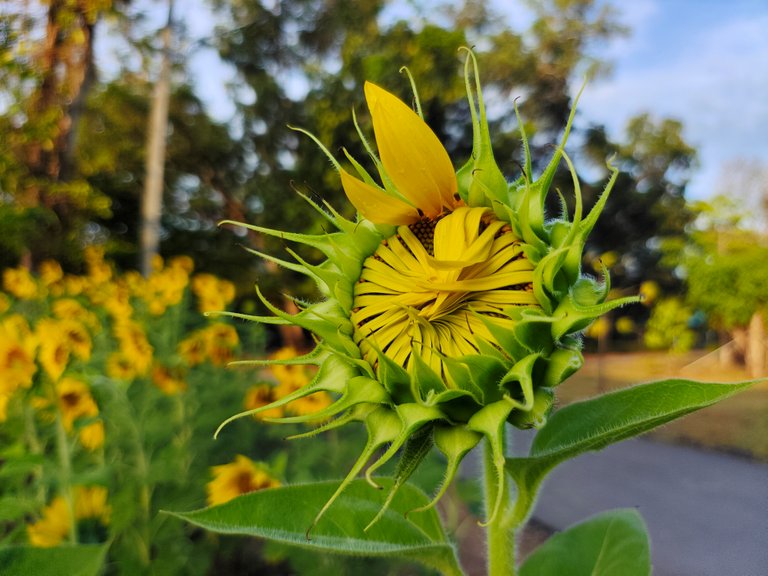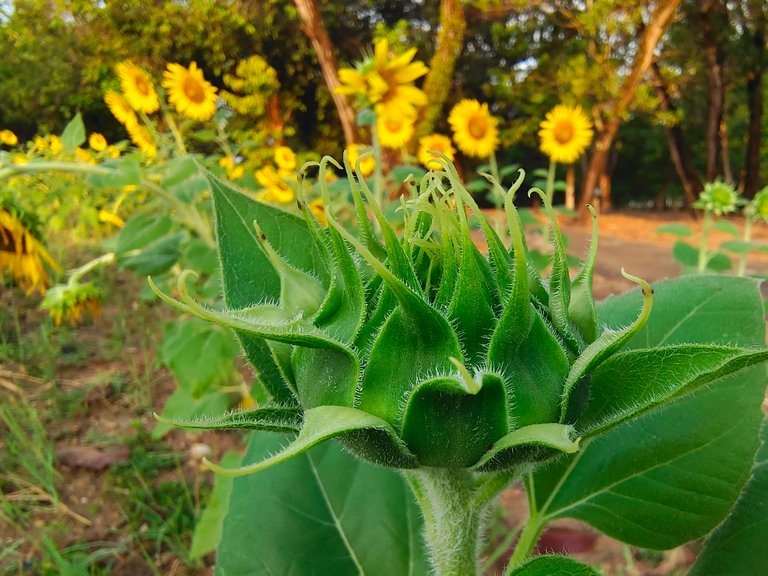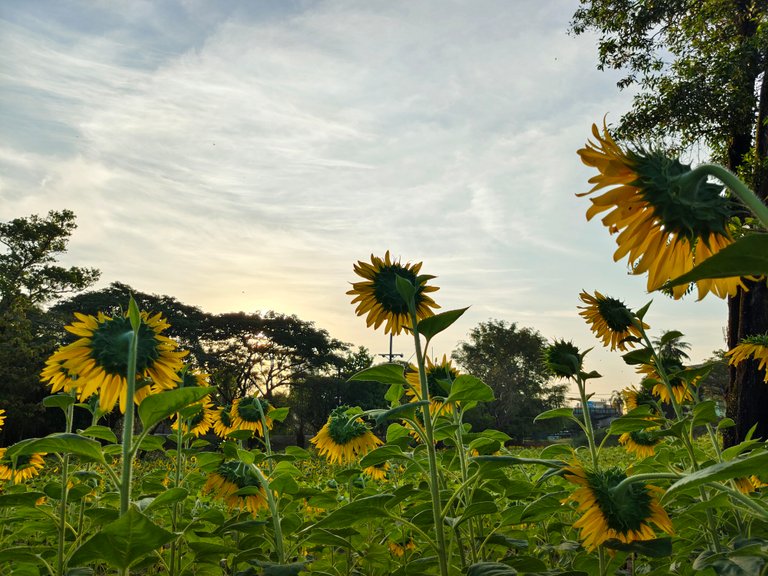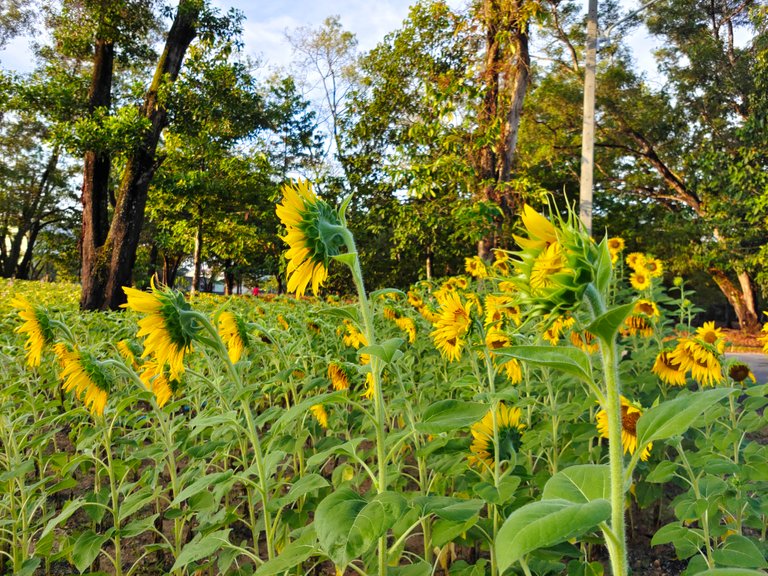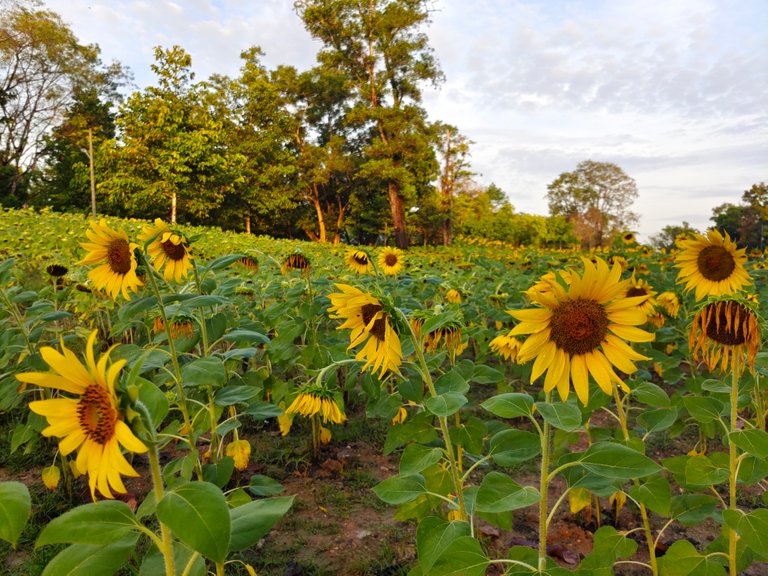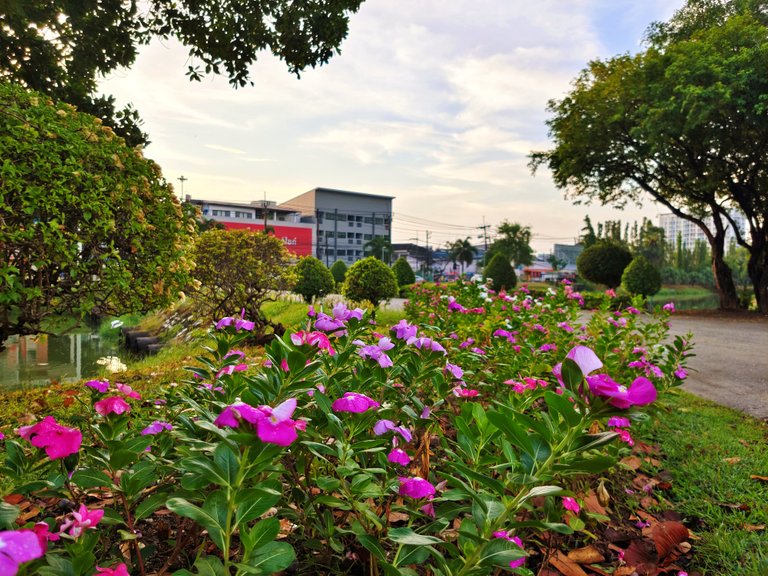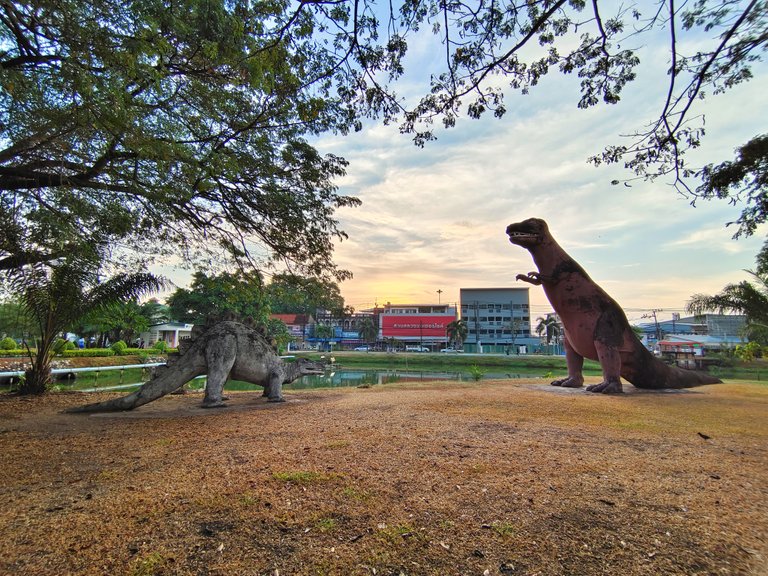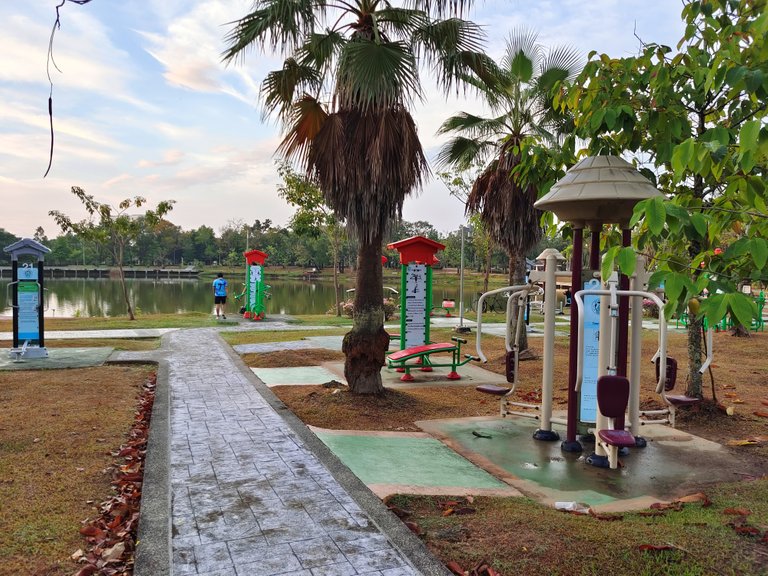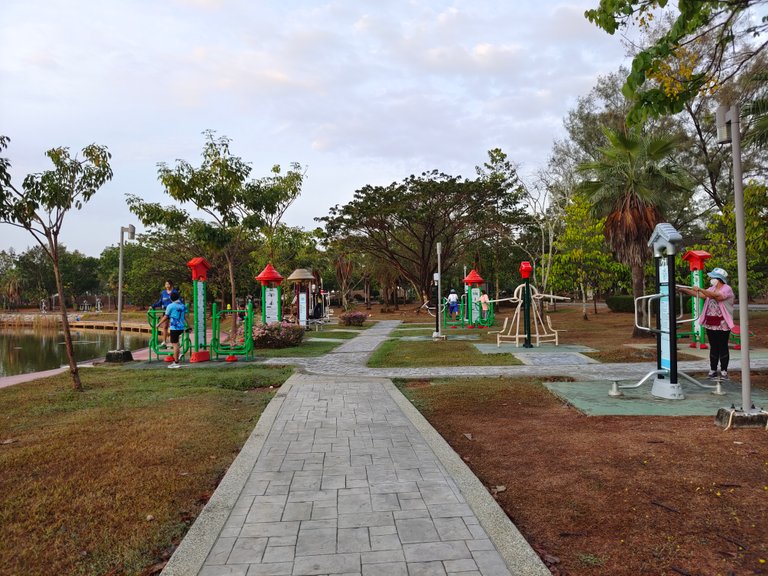 สวนสาธารณะแห่งนี้กว้างมากและยังมีการปรับปรุงภูมิทัศน์ให้ดูสวยงามและน่าออกกำลังกายอยู่ตลอด ที่นี่มีเครื่องออกกำลังกายมากติดตั้งอยู่ตามจุดต่างๆ ของสวนสาธารณะ ประชาชนที่อาศัยอยู่ระแวกนี้นิยมมาออกกำลังกายที่นี่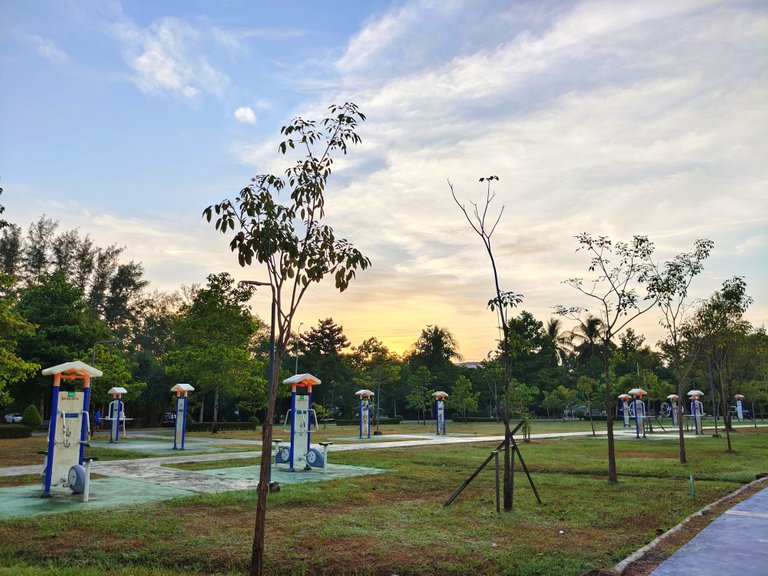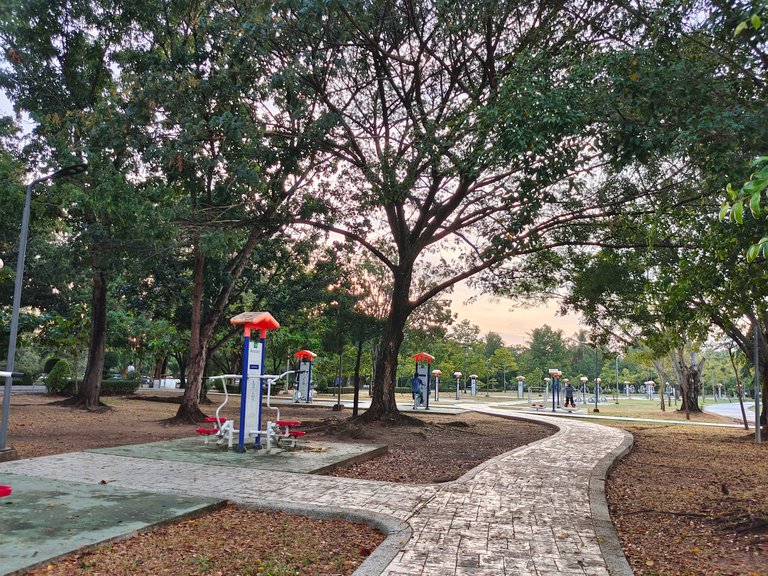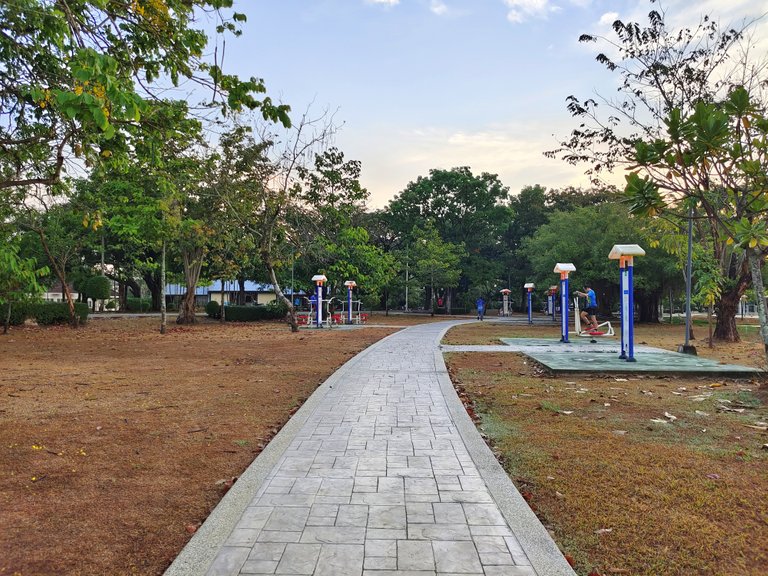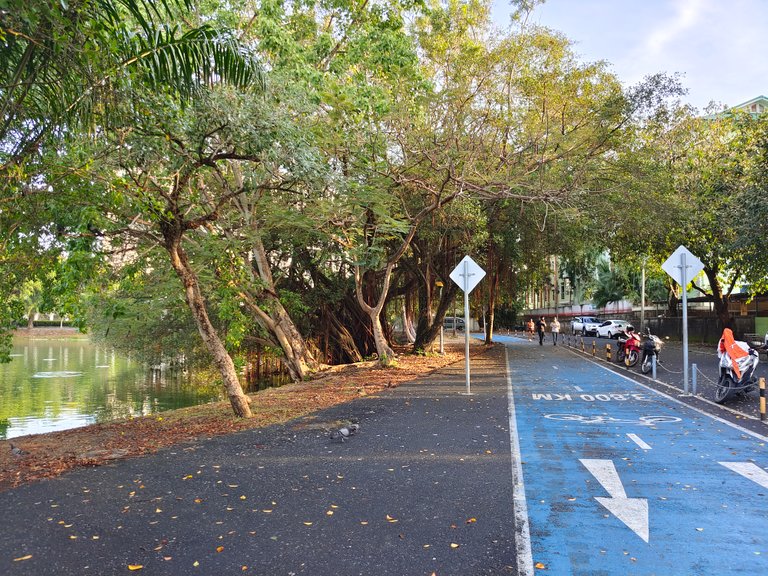 | 📷 Picture | smartphone |
| --- | --- |
| Model | Vivo X60 5G (ART) |
| Type | Android |
| Photographer | @baibuaza |
| Location | Suan Luang Rama IX, Phuket, Thailand |

Thank you for your support
ขอบคุณสำหรับการโหวต
เลิฟนะยู้ววววววว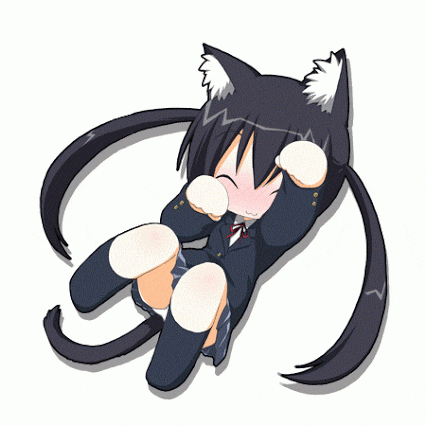 ---
---