Jogging with flowers!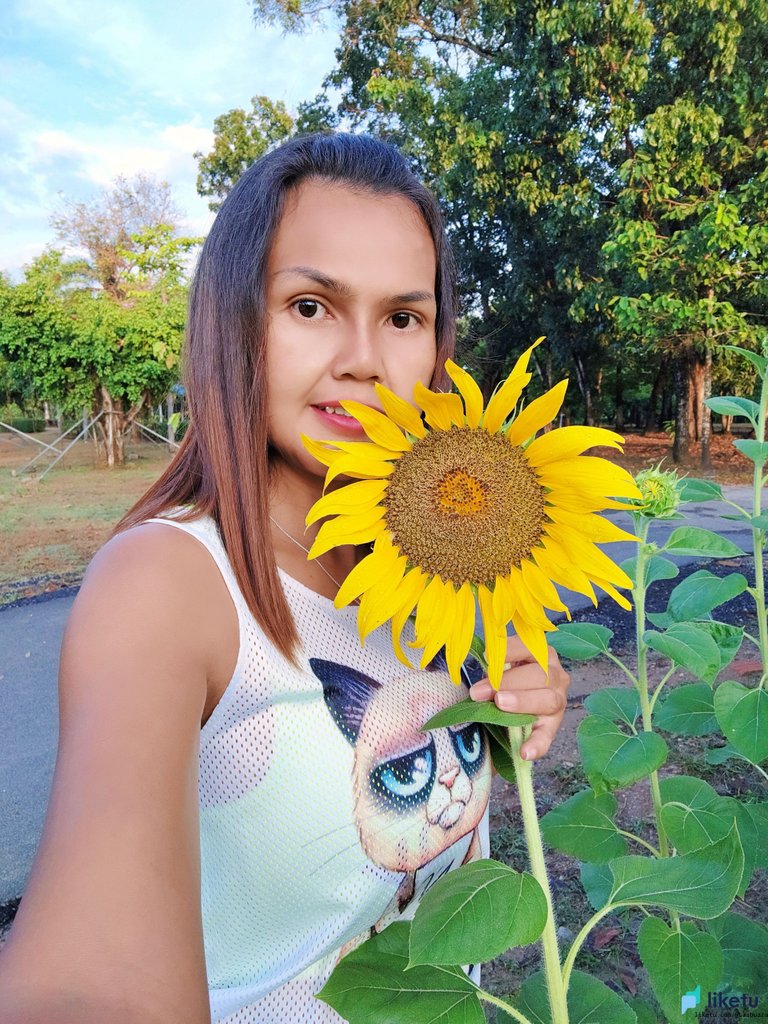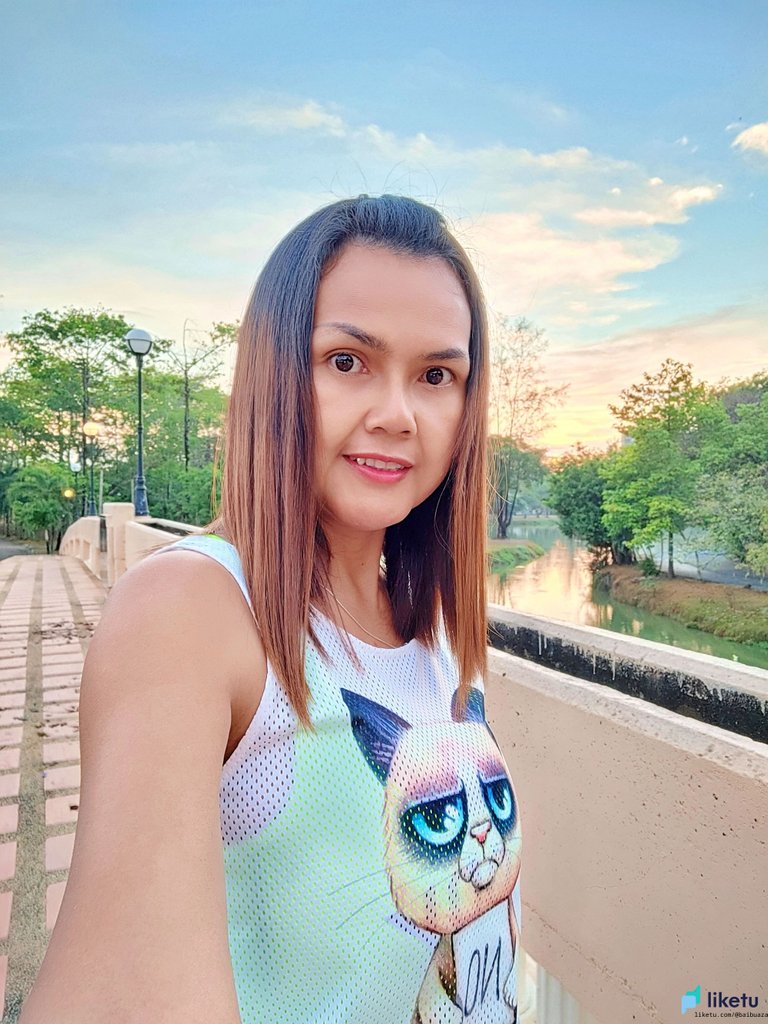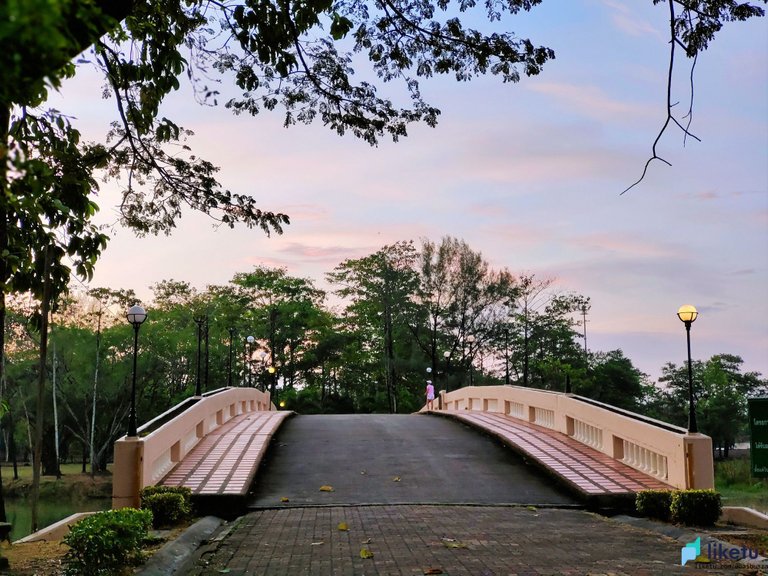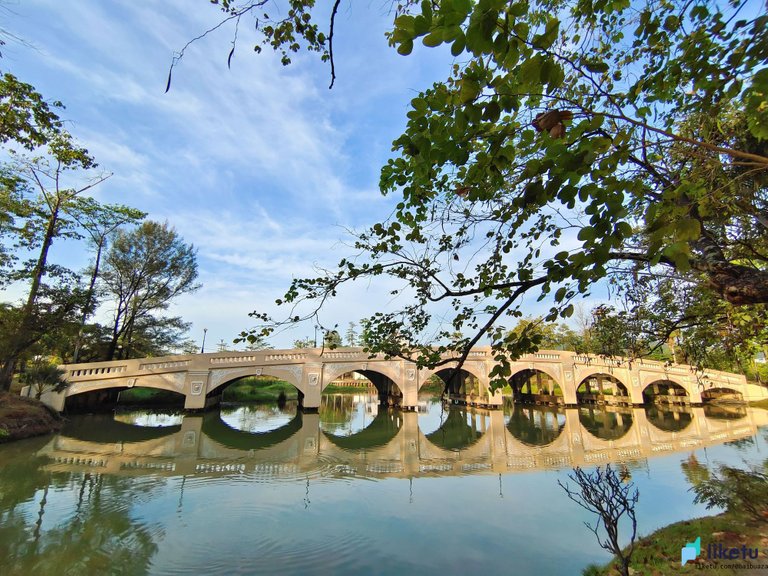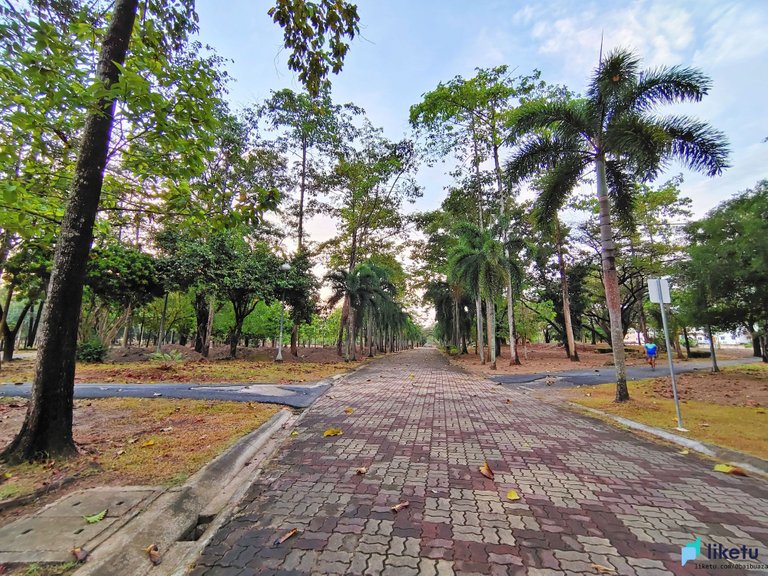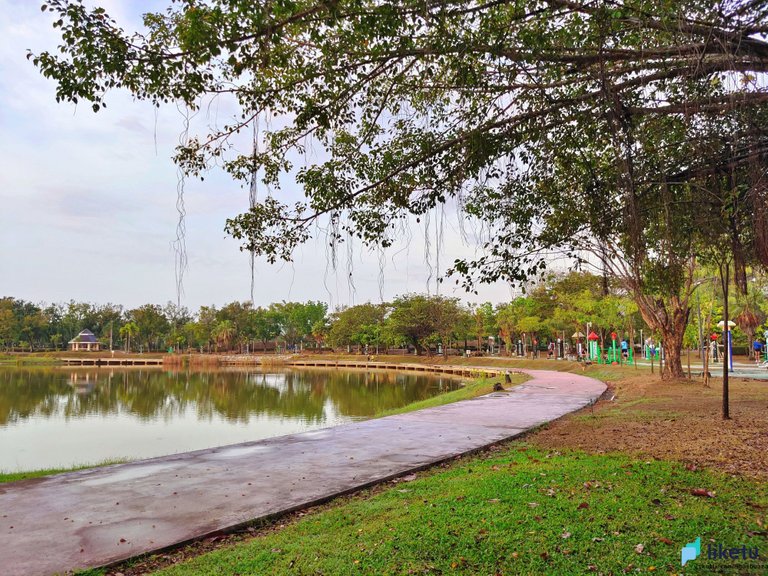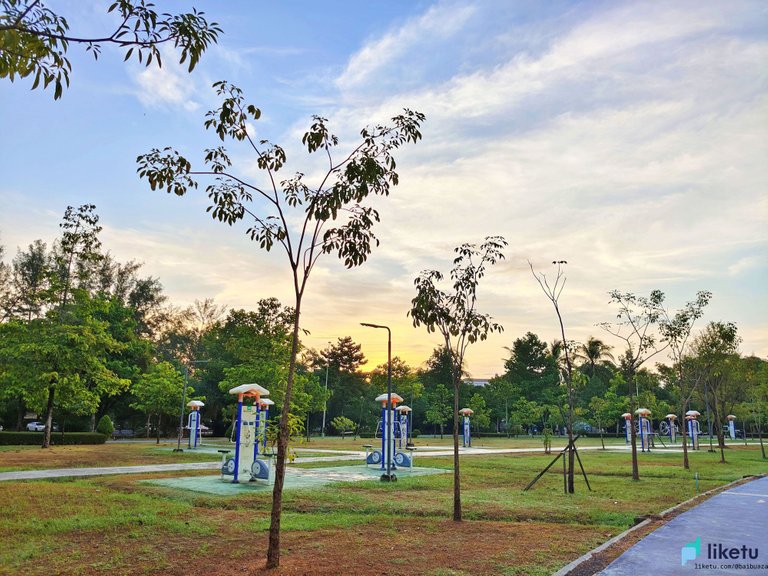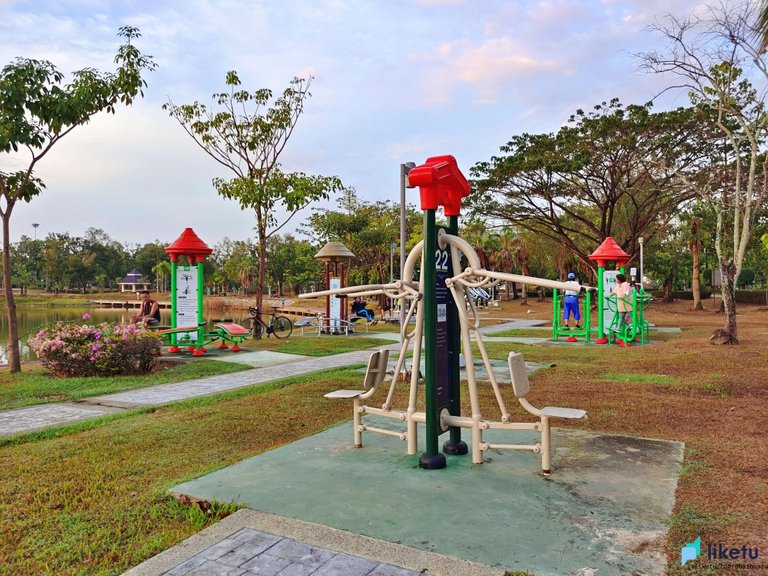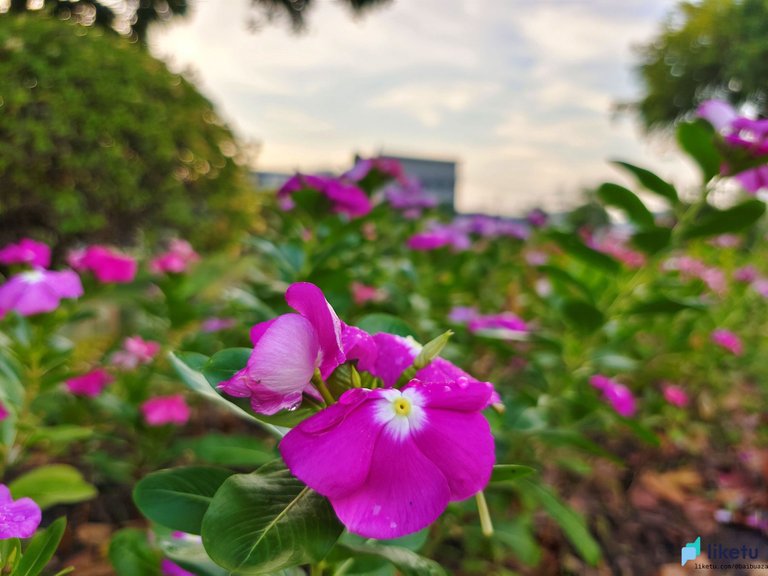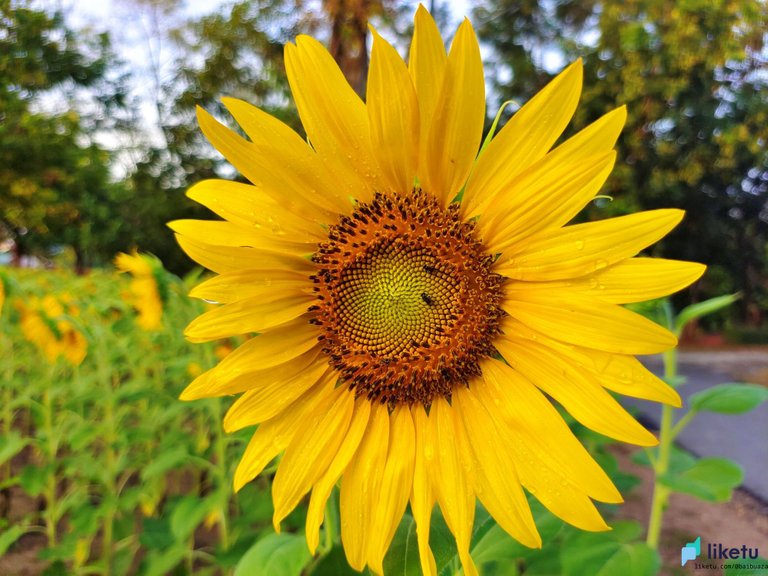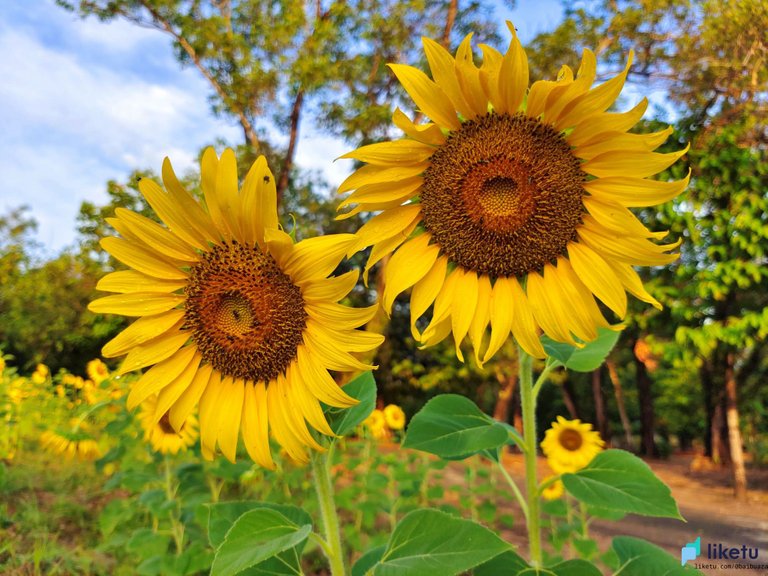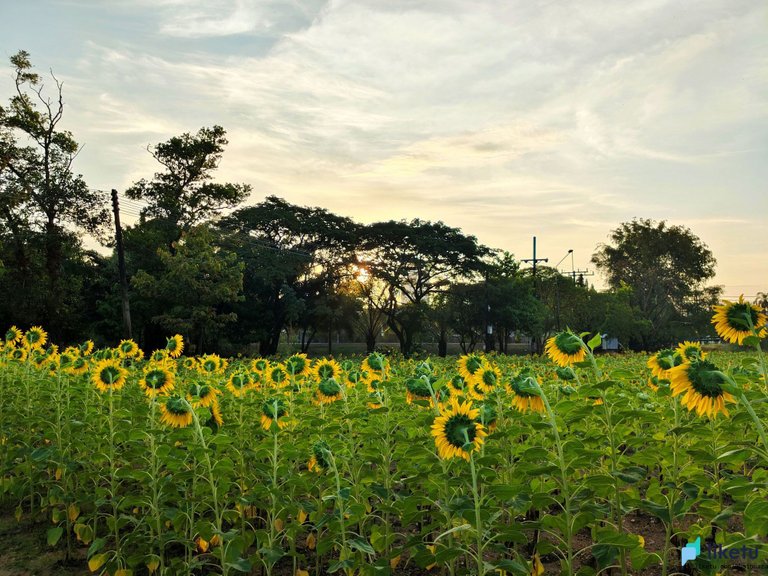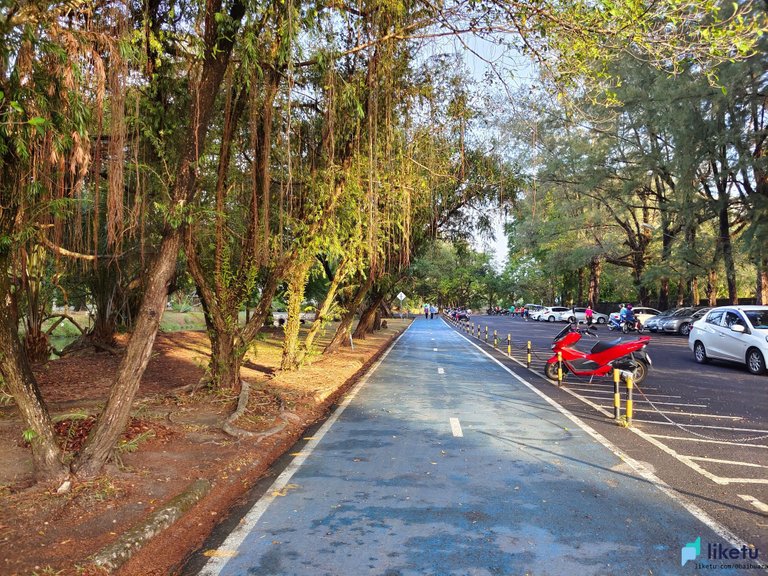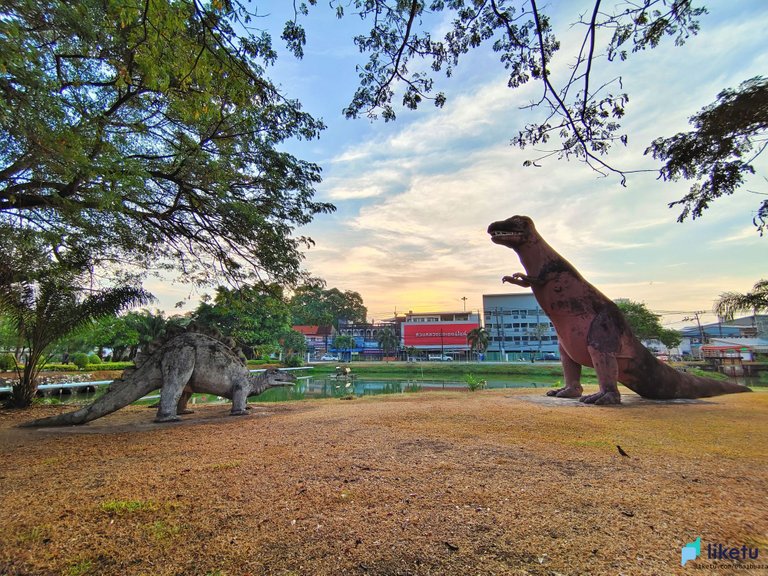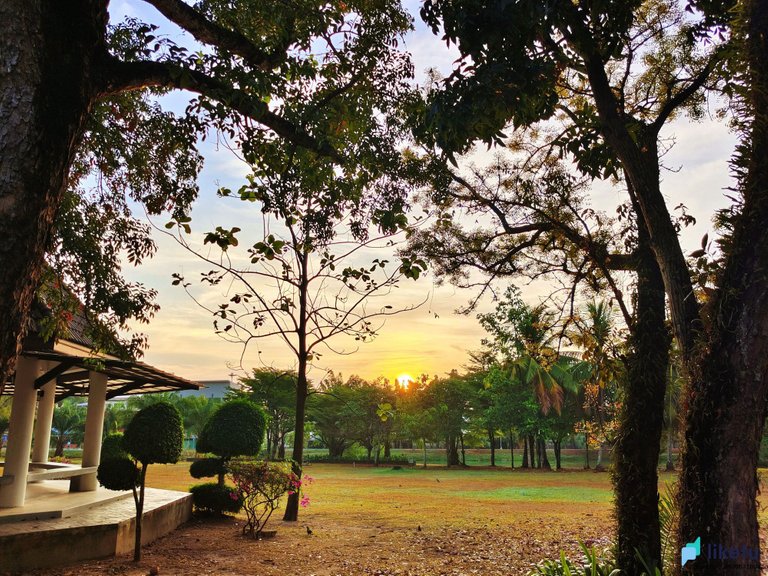 Hello everyone
This morning, around 6:30 AM, I went for a walk to exercise at the Chaloem Phrakiat Park or what most people call "Suan Luang Rama IX", with an area of ​​350 rai (560,000 square meters), is considered the largest public figure in Phuket. Early in the morning, people walked, jogged, cycled, and exercised with the exercise machines available within the park. Which has people come to exercise sporadically because today is a working day for many people. Here, most people come to exercise in the evening after work or in the morning and evening on weekends.
This area used to be a mining area, and later in 1987, it was renovated into a park by restoring tree planting areas. Install exercise equipment, build bike lanes, etc. The park is always improving the area to be beautiful. During this period, within the public park, there is a sunflower garden as well. Heavy rain last night in Phuket forced the sunflowers to bear the weight of the rain causing the sunflowers to face the ground instead of facing the sun.
สวัสดีคร้าาาาา.... เมื่อเช้าประมาณ 6.30 น. บัวได้ไปเดินออกกำลังกายที่สวนสาธารณะเฉลิมพระเกียรติ หรือที่คนส่วนใหญ่เรียกว่า "สวนหลวง ร.9" นั่นเอง ที่นี้เป็นสวนสาธารณะที่กว้างม๊วกกกกก..... มีลู่วิ่ง ลู่เดิน และลู่จักรยาน ซึ่งบัวเคยวิ่งรอบวงใหญ่ต้องใช้เวลาถึง 1.30 นาที วิ่งจนลิ้นห้อย วันนี้ก็แค่ไปเดินสวยๆ ถ่ายรูป ก็ใช้เวลาประมาณ 1 ชม. สวนแห่งนี้ได้รับการปรับปรุงอยู่ตลอดเวลา ช่วงนี้ก็มีแปลงดอกทานตะวันด้วย ซึ่งเป็นที่น่าเสียดายมากๆ คือเมื่อคืนที่ภูเก็ตฝนตกหนักม๊วกกกก..... ทั้งลมทั้งฝน ทำให้ดอกทานตะวันที่จะต้องเชิดหน้าสู้แสงอาทิตย์ ก็กลายเป็นก้มต่ำ ก้มต่ำ
---
For the best experience view this post on Liketu
---
---