A fun illusion experience!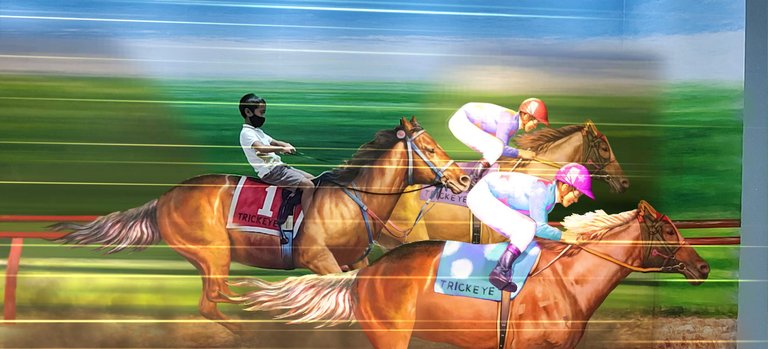 Hello everyone
The last weekend was very rewarding. My family and I spent the day in Central Phuket, shopping and eating delicious boat noodles. Then go see the underwater world there are many kinds of fish and finally at Trick Eye Museum. Which buys a chartered ticket that includes the Aquaria & Trick Eye Museum.
Enjoy more with AR Trick Eye Phuket, a 4D museum that takes you on a journey into the world of optical illusions. Excited and ready to face a variety of feelings both the mystery overcoming fear. Recognize the love that surrounds you. Let's take you to escape into a fantasy world and experience a unique world of illusion.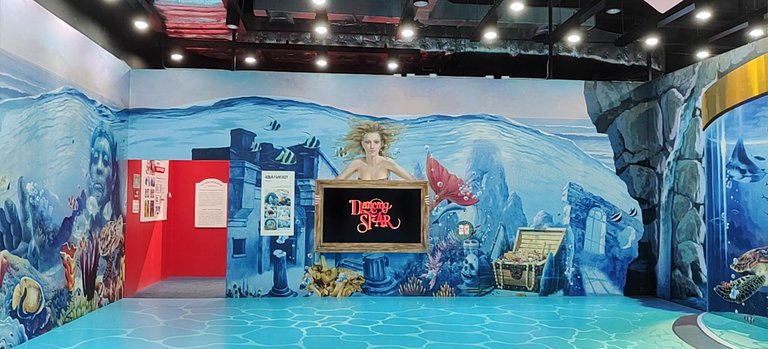 สวัสดีคร้าาาาา...... เพื่อนๆ ทุกคน สุดสัปดาห์ที่ผ่านเป็นสุดสัปดาห์ที่คุ้มค่ามากๆ บัวและครอบครัวได้ใช้เวลาทั้งวันอยู่ที่เซ็นทรัล ภูเก็ต เดินช้อปปิ้ง แล้วก็กินเตี๋ยวเรืออร่อยม๊วกกกก..... บัวเบิ้ลสองชามเลย หาเตี๋ยวอร่อยๆ แบบนี้ยากมาก พอได้ชิมล่อไปสองชามเลย แน่นท้องไปหมด แล้วก็ไปชมโลกใต้ทะเล มีปลานานาชนิด หลากหลายสายพันธุ์ และสถานนี้สุดท้ายที่ ทริกอาย มิวเซียม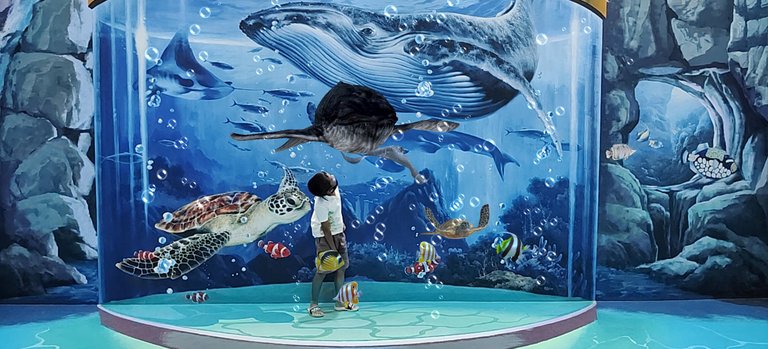 Before entering the museum, staff will ask you to download the XR Museum application to use for taking photos or videos. When entering the inside of the museum then stand in the area of ​​the arrow symbol to take a photo or video. The image will move when the phone is placed against the image in front of you. My son likes it very much.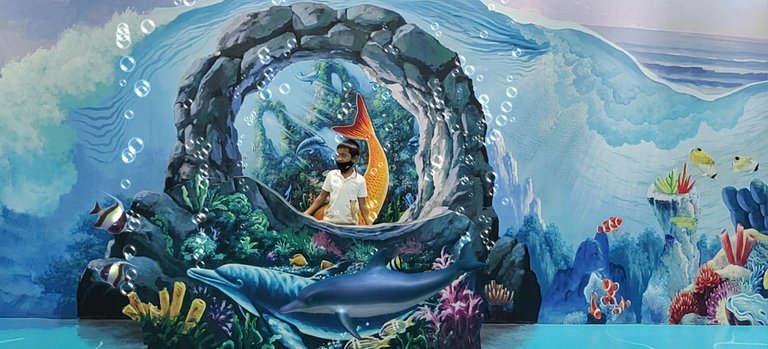 ก่อนเข้าไปด้านในมิวเซียมพนักงานจะให้ทำการดาวน์โหลดแอฟพลิเคชัน XR Museum เพื่อใช้ในการถ่ายรูปหรือวิดีโอ เมื่อเข้ามาด้านในของมิวเซียมแล้ว ก็ให้ยืนตรงบริเวณสัญลักษณ์ลูกศร เพื่อทำการถ่ายรูปหรือวิดีโอ ภาพก็จะเคลื่อนไหวเมื่อนำโทรศัพท์ทาบกับภาพที่อยู่ตรงหน้า ลูกชายบัวชอบมาก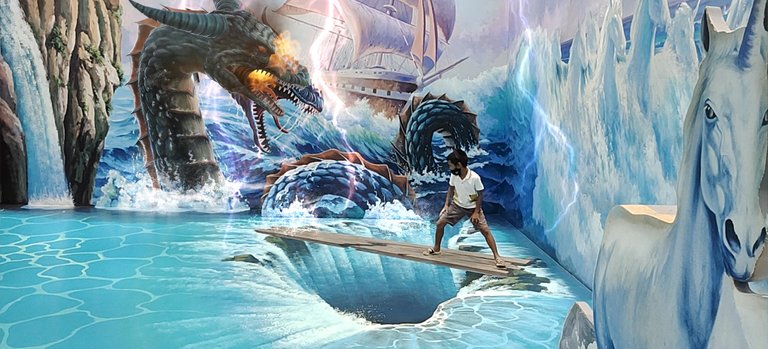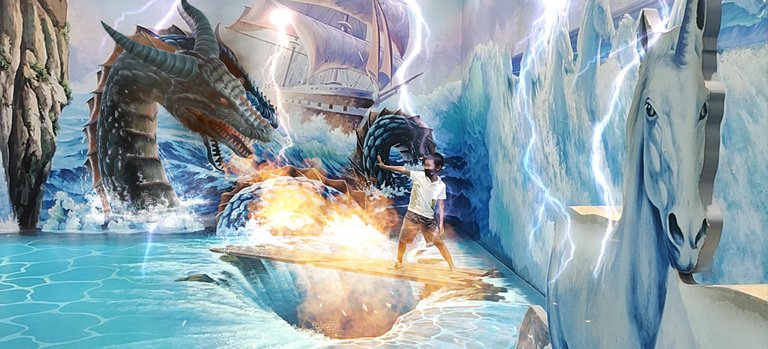 Venture into an underwater world surrounded by waves and fire-breathing dragons! Experience the thrill and mystery under the sea at the Aquarium! My son has been here for the second time. The first time came on a field trip with the school. So he knows how to act.😂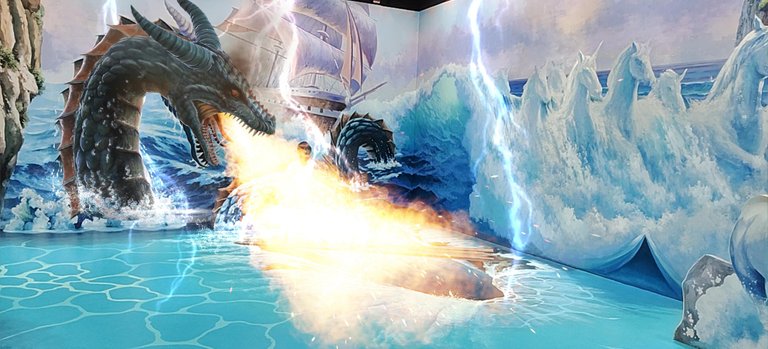 การผจญภัยกับโลกใต้น้ำ และมังกรพ่นไฟ ลูกชายบัวมารอบนี้รอบที่สอง ครั้งแรกมากับทางโรงเรียน ซึ่งพามาทัศนศึกษา นางก็จะแอ๊คชั่นท่าเยอะหน่อย เพราะรู้งานแล้ว 555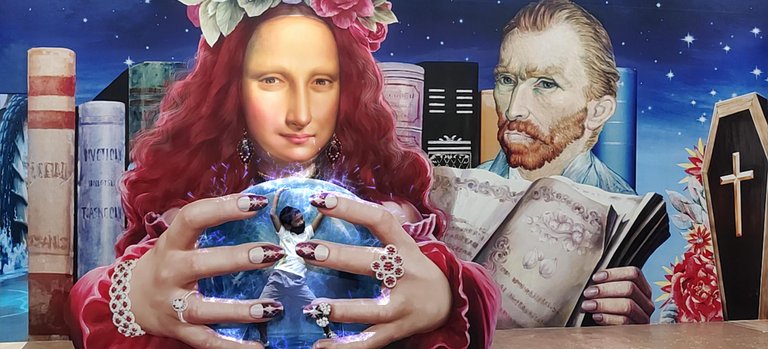 Try to survive being trapped in the magic orb.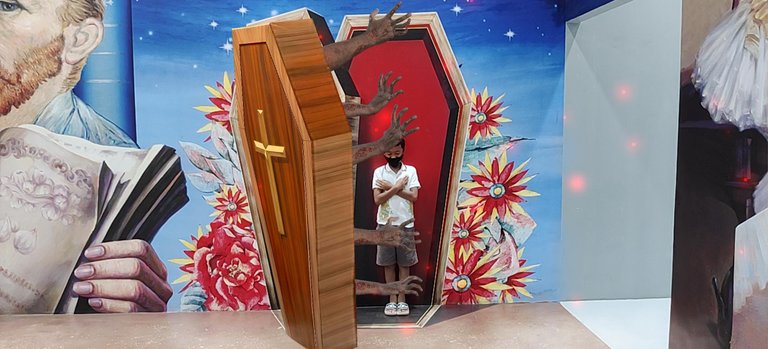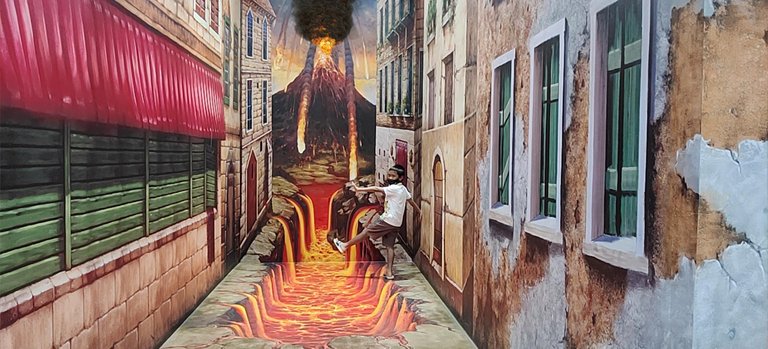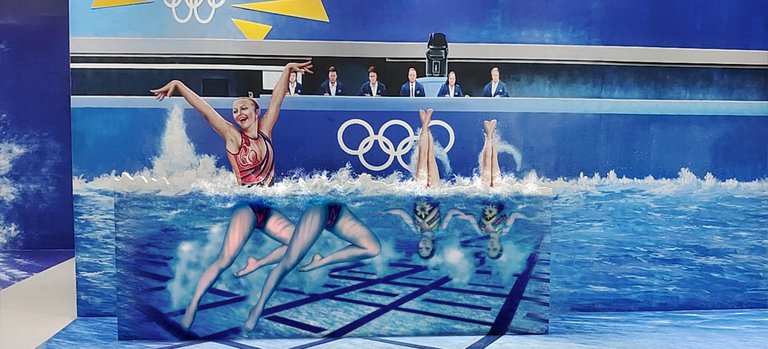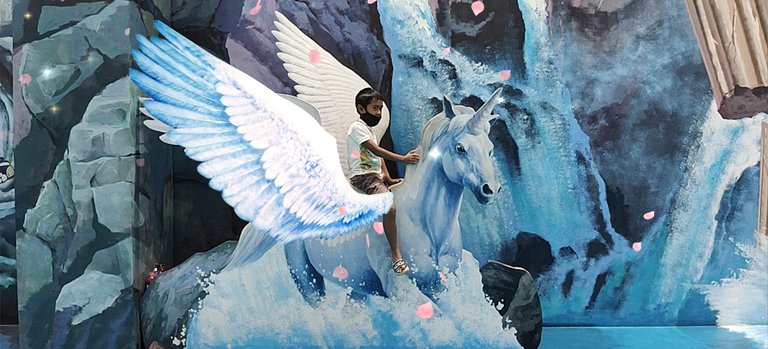 Here is a 3D picture with plenty to add to the fun and foster children's imagination.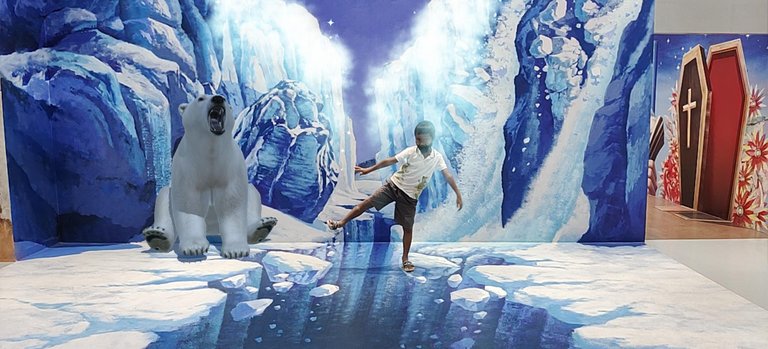 ที่นี่มีภาพ3D มากมายที่เพิ่มความสนุกสนาน และเสริมสร้างให้เด็กมีจินตนาการ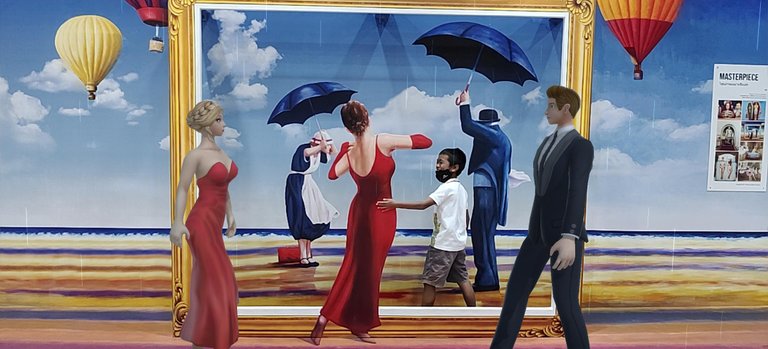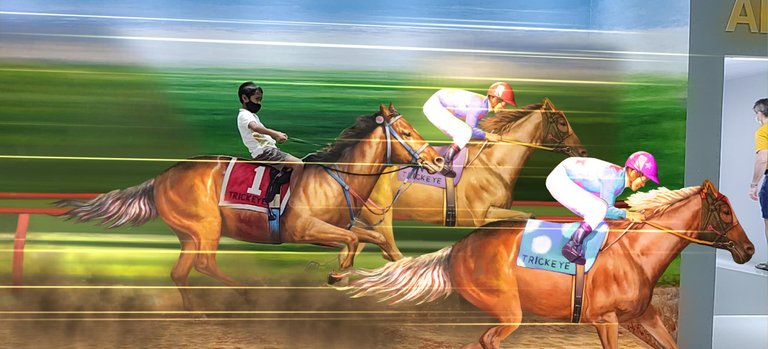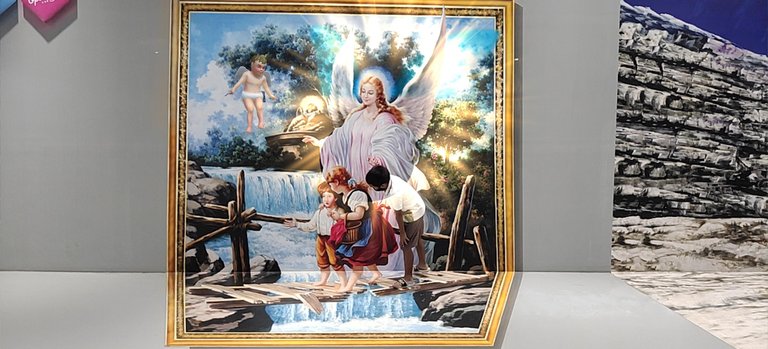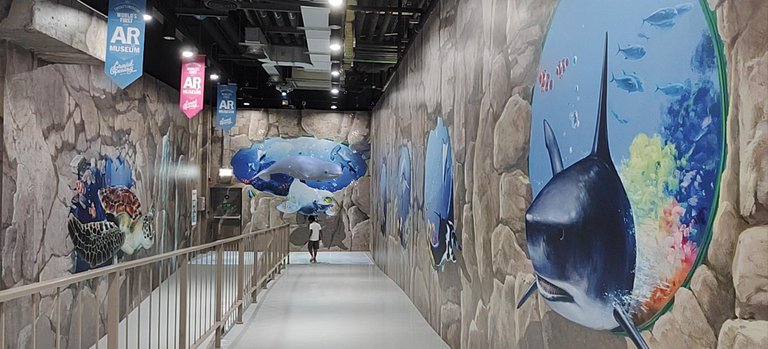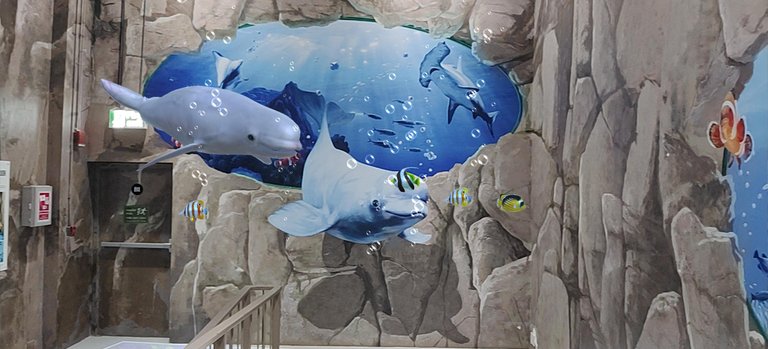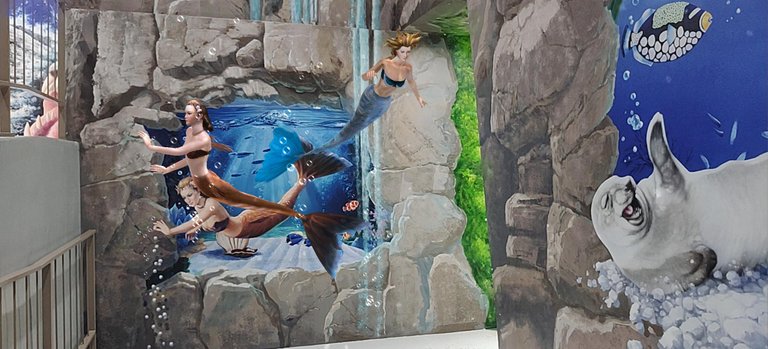 Your imagination will become true! Welcoming you to an underwater world full of things you've imagined and envisioned.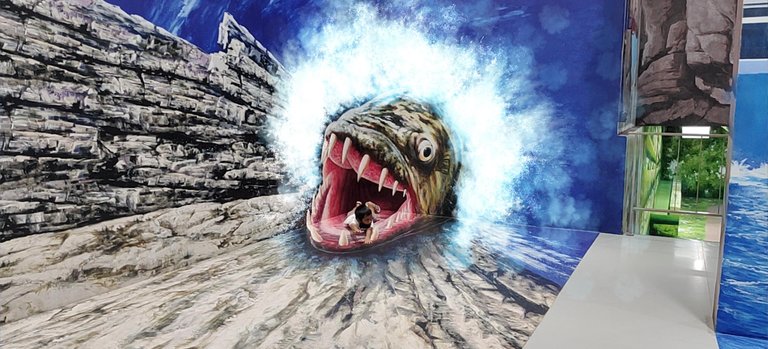 It's a time of "adventure" where you have to save yourself from a terrifying giant fish.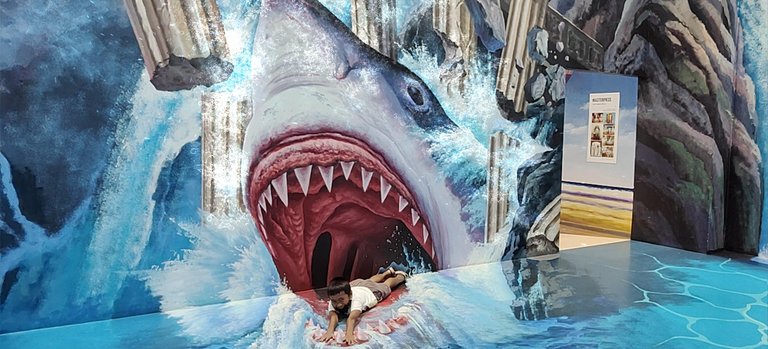 พยายามเอาชีวิตรอดจากปลาฉลามกินคน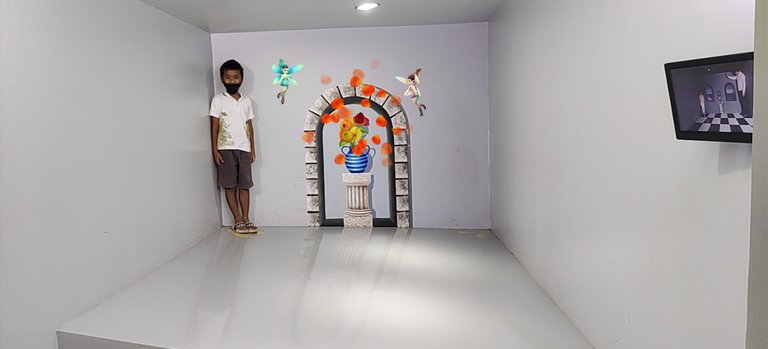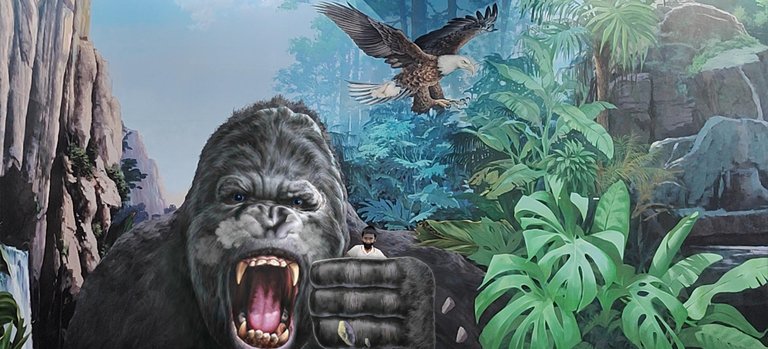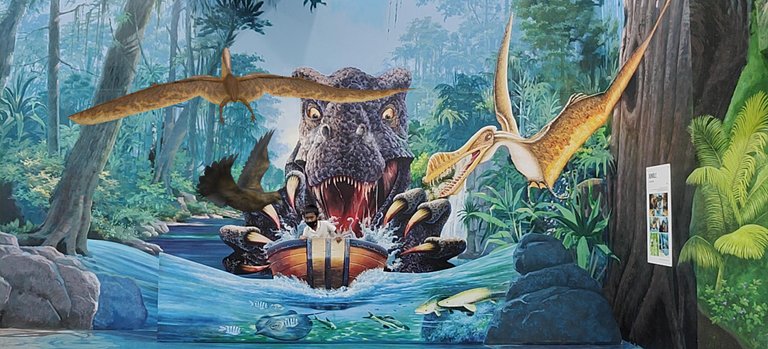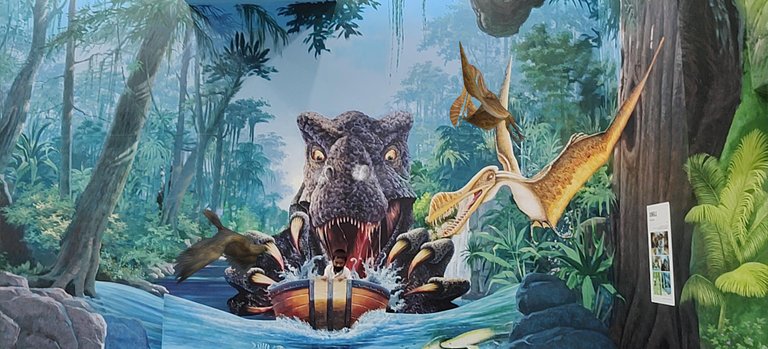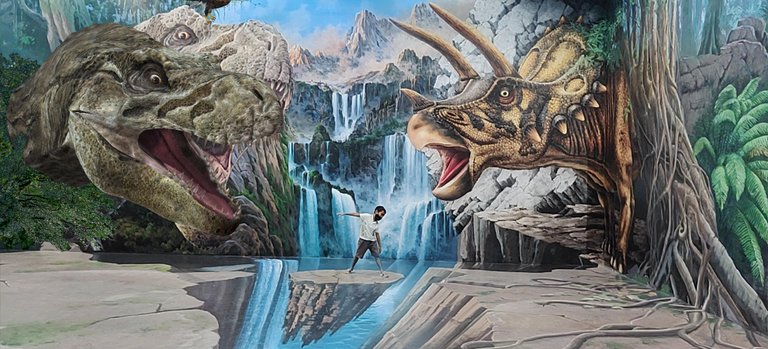 Come face to face with the creatures that are about to emerge like you didn't expect! Come experience the wonders of the forest.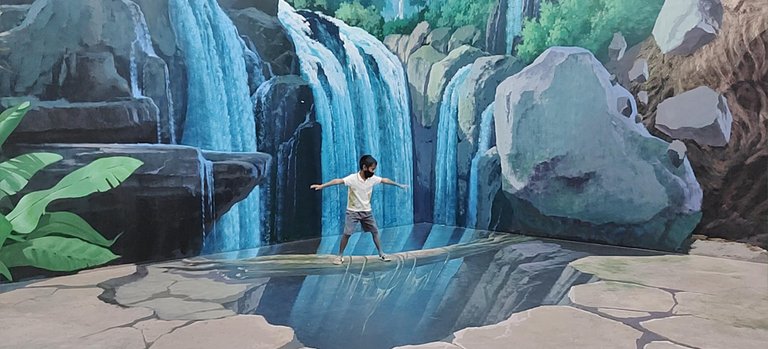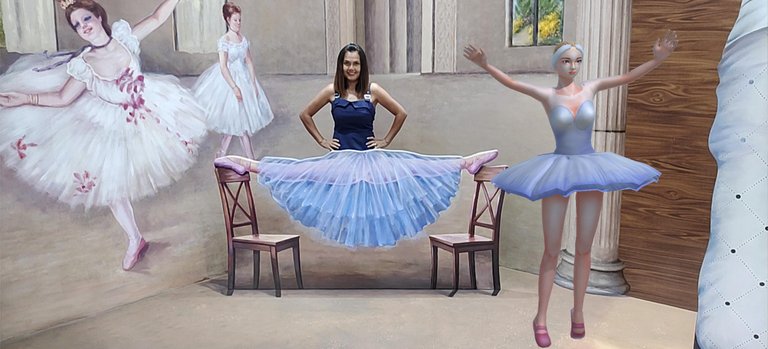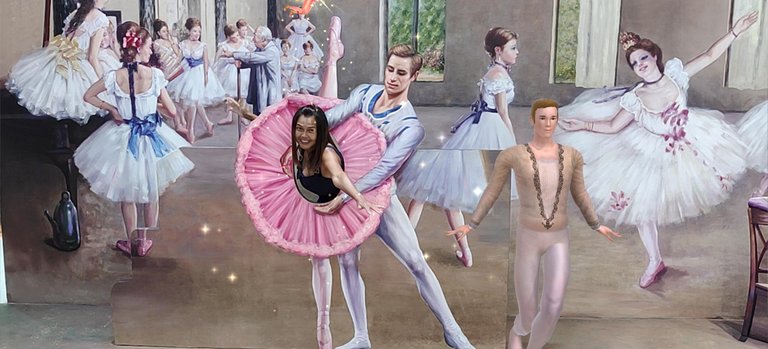 My fun time!😜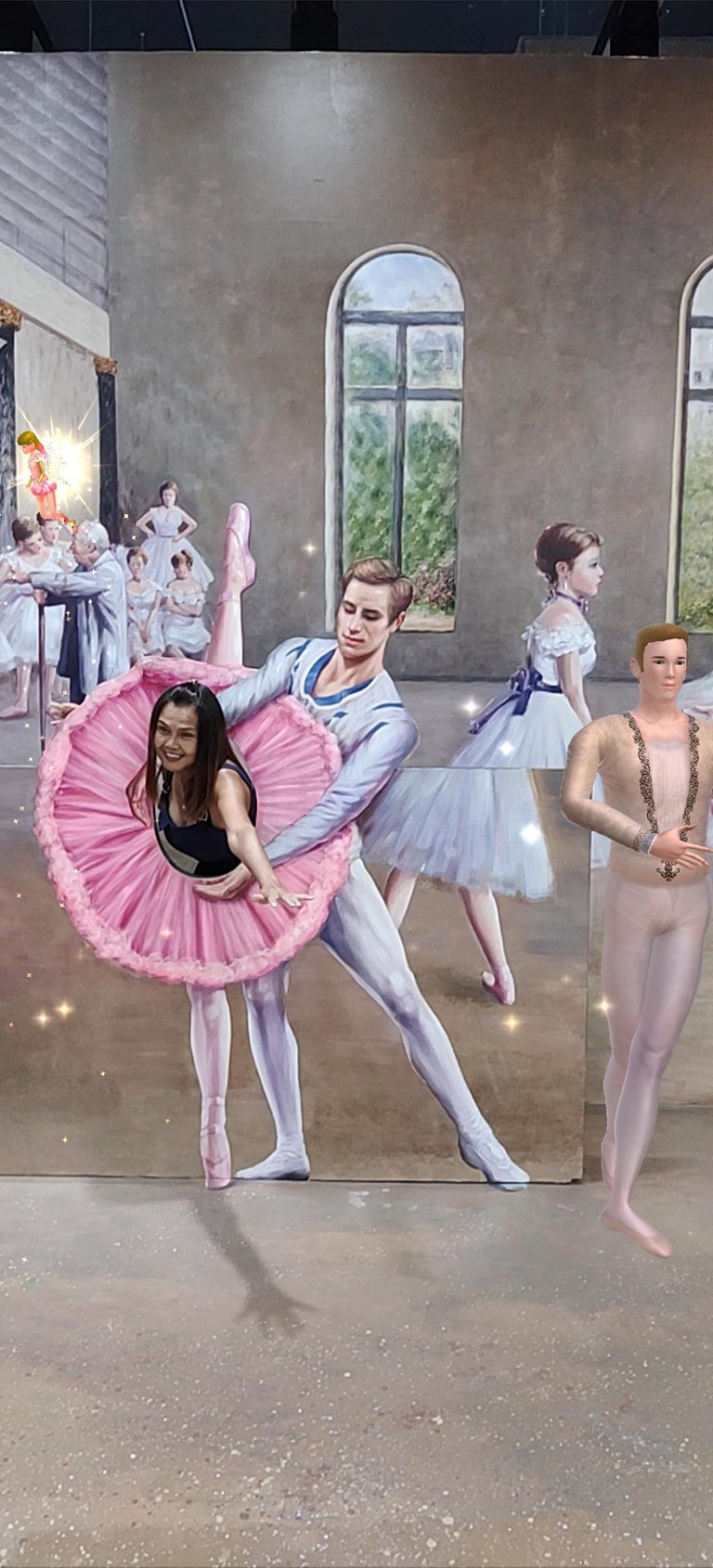 อิแม่ก็อยากจะเล่นจะเขาบ้าง 555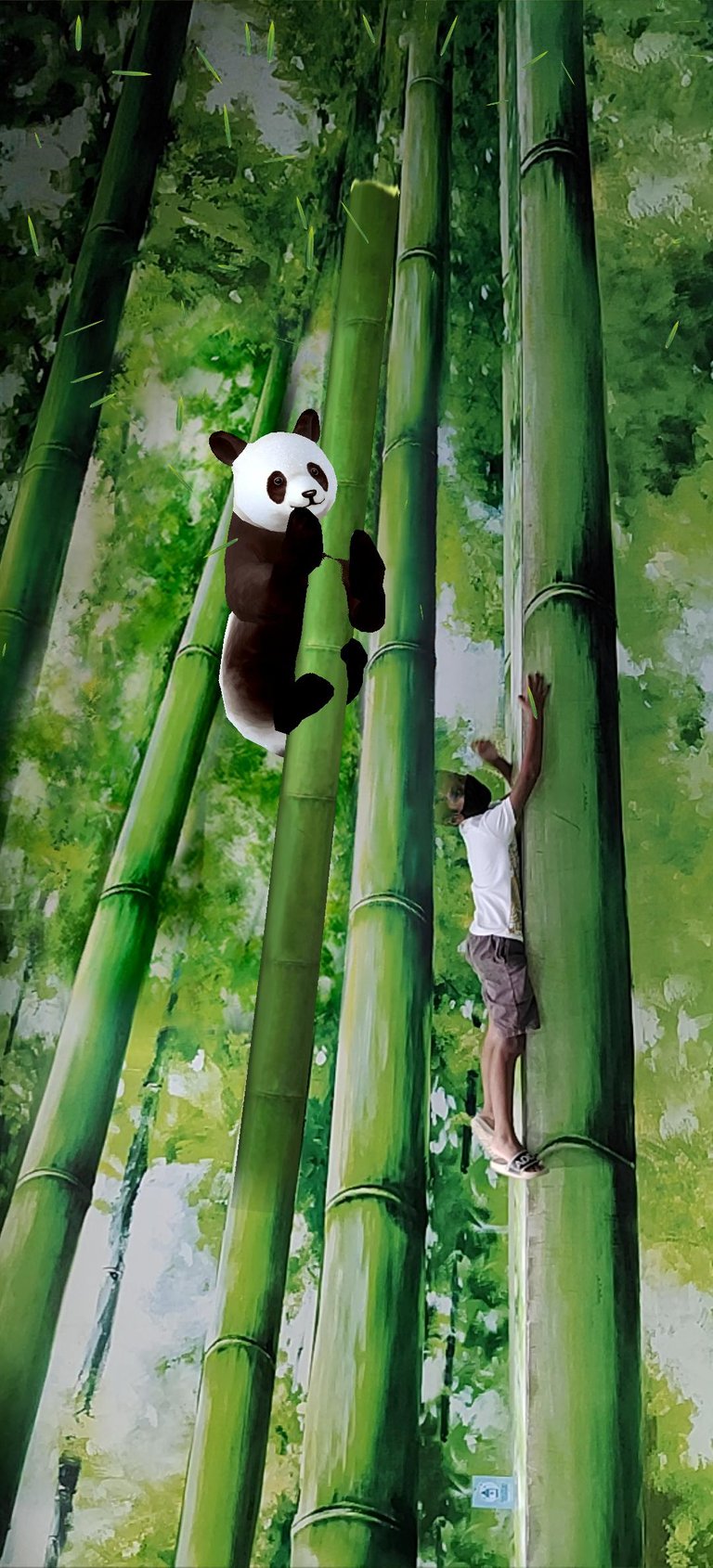 My son climbs bamboo competes with pandas, he's having so much fun. I hope you enjoy with us.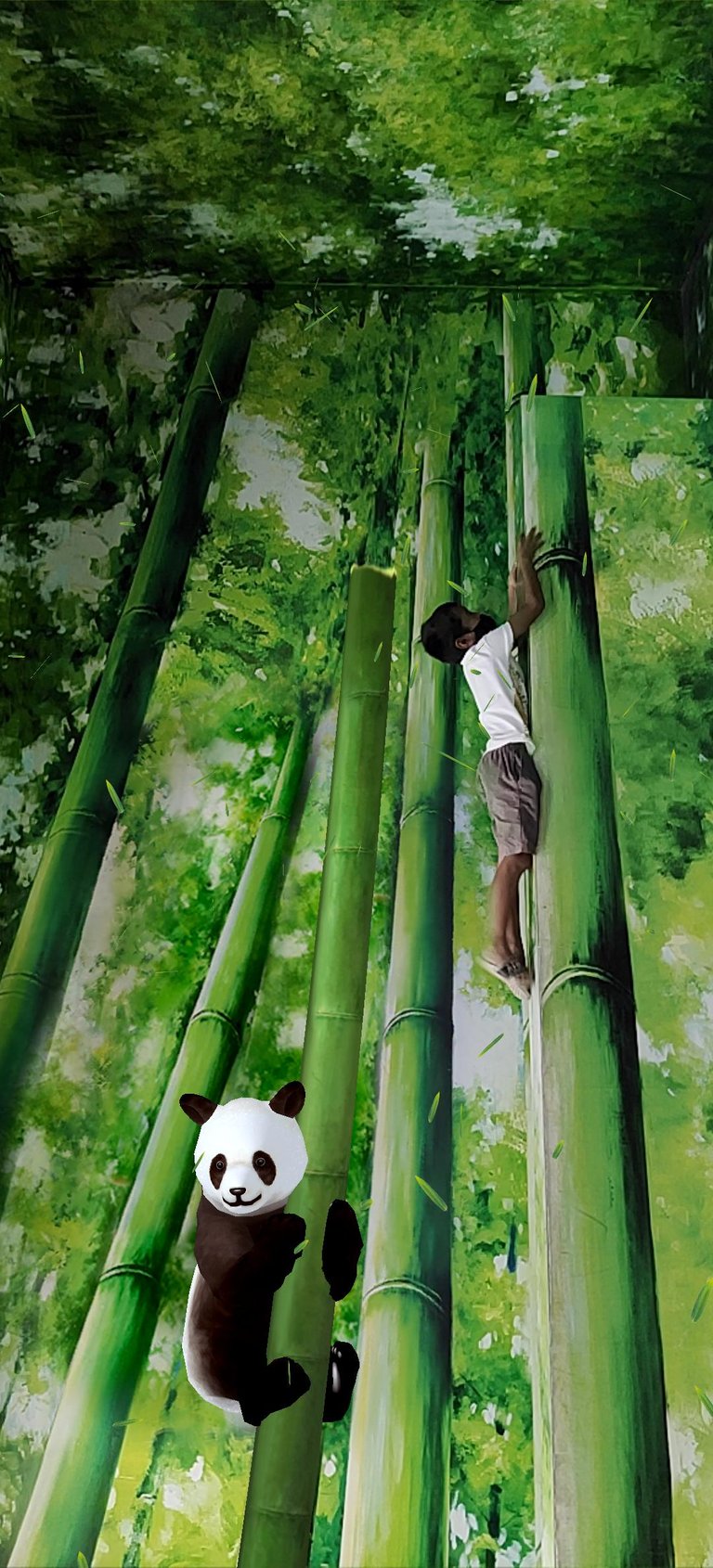 ลูกชายบัวนางปีนต้นไผ่แข่งกับแพนด้า ดูสนุกสนานม๊วกกกกก....

| 📷 Picture | smartphone |
| --- | --- |
| Model | Vivo X60 5G (ART) |
| Type | Android |
| Photographer | @baibuaza |
| Location | Central Phuket Floresta, Phuket, Thailand |

Thank you for your support
ขอบคุณสำหรับการโหวต
เลิฟนะยู้ววววววว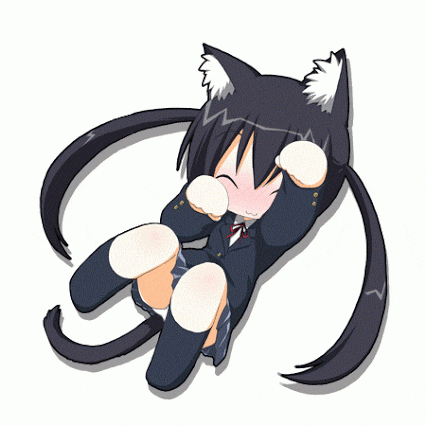 ---
---