I Joined Cathor Of Hathor And You Can Join Too

Today I will talk to you about another beast on the blockchain, and this one is called Cathor. It is a meme token minted on Hathor network with a real and active community that is open for anyone to join. If you haven't checked out what Hathor is, you still have the time to do that and get yourself a bag before it moons.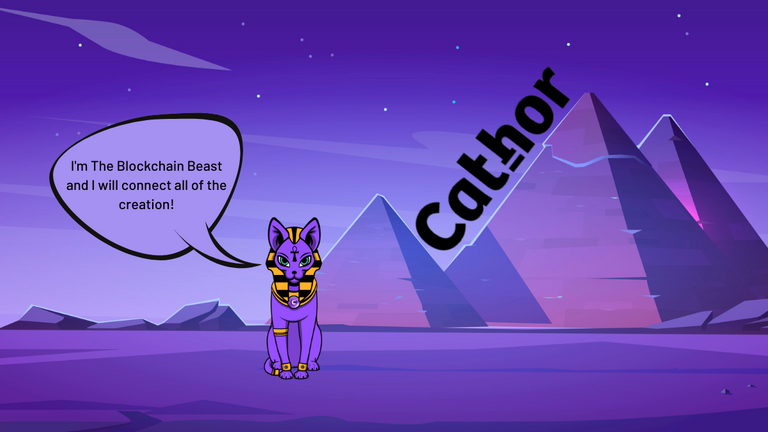 Speaking about Cathor, it is built on Hathor blockchain which, similarly to Hive, is a feeless blockchain where anyone can create a token by burning Hathor. Cathor is the first meme token on Hathor network and has a token distribution model that is attractive to content creators.
If you didn't know about Hathor before, you will definitely do your research after glancing at this roadmap. They have a lot of things coming up this year and I think Hathor is going to be big. Right now, it's a lot smaller than some competitors, therefore there is a lot of room for growth.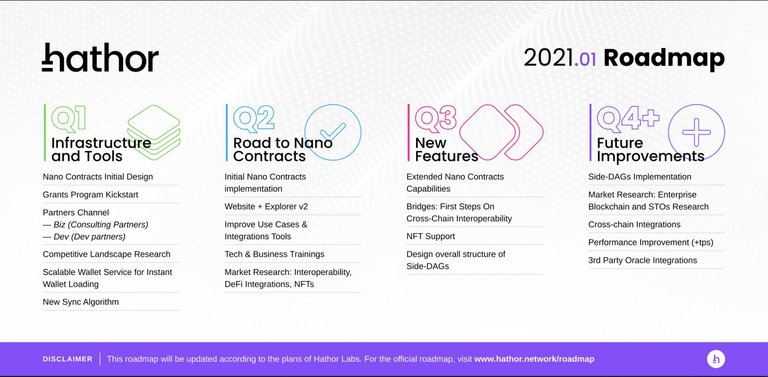 Not only will there be Uniswap equivalent called Hathorswap, the chain is fee-less and easy to use. Imagine Uniswap without fees. Even better than Pancakeswap, right?
As Hathor network grows, new tokens will appear. You saw what happened to SOL and tokens built on Sol network? They all went crazy in the recent months. I'm not even talking about BSC which is skyrocketing. Hathor could bring something new to the table and that's why I've invested in it.
This time, I want to be among the first to stack those new tokens, that's why I joined Cathor community.
---
How to earn Cathor
Below, you can see a beautiful infographic about earning Cathor. The community basically rewards people for creating content and being active on either their official Telegram or other social media networks. If you have it in you to spread the word, you gotta join up! Lions are Cathors are all cats!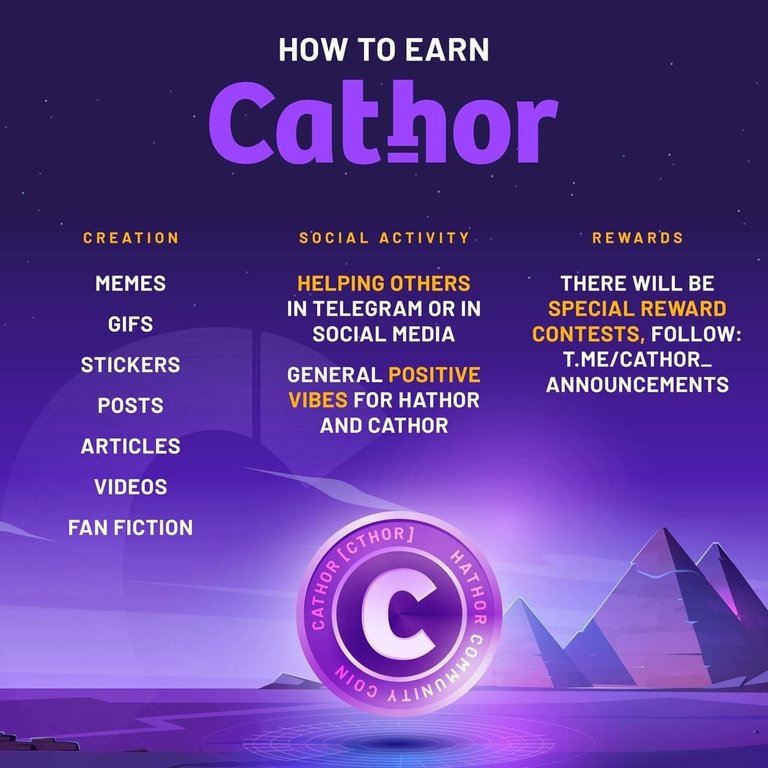 To receive Cathor, you will need a Hathor wallet that you can create here. After you are done creating your wallet and backing up your seed phrase, you will need to add your wallet address to your Telegram profile bio in order for mods to be able to reward you. For now, the rewards are sent manually, therefore having a wallet address in your bio is the optimal solution.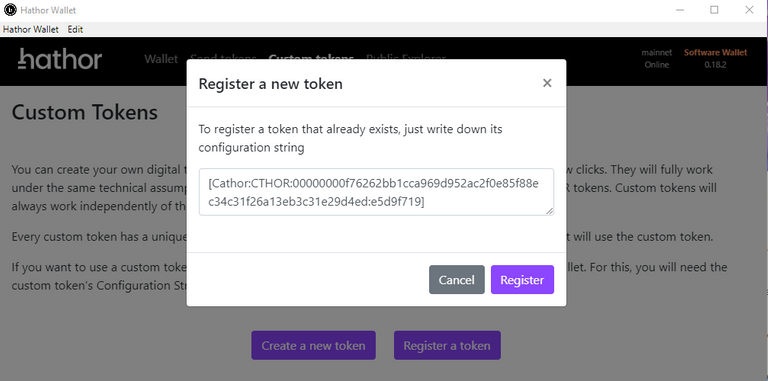 As you can see in the screenshot, I chose to install Hathor web wallet.
To add CTHOR to your Hathor wallet click on custom tokens, register a token, and paste the following. Include the brackets and writing:
[Cathor:CTHOR:00000000f76262bb1cca969d952ac2f0e85f88ec34c31f26a13eb3c31e29d4ed:e5d9f719]
After you've added your wallet address to your Telegram bio, you can unleash your creativity and get rewarded! I received more than 2 CTHOR tokens for simply installing a wallet, adding it to my bio, and saying a few words to the community. It felt great but I know I can do more and that's why I decided to write this article!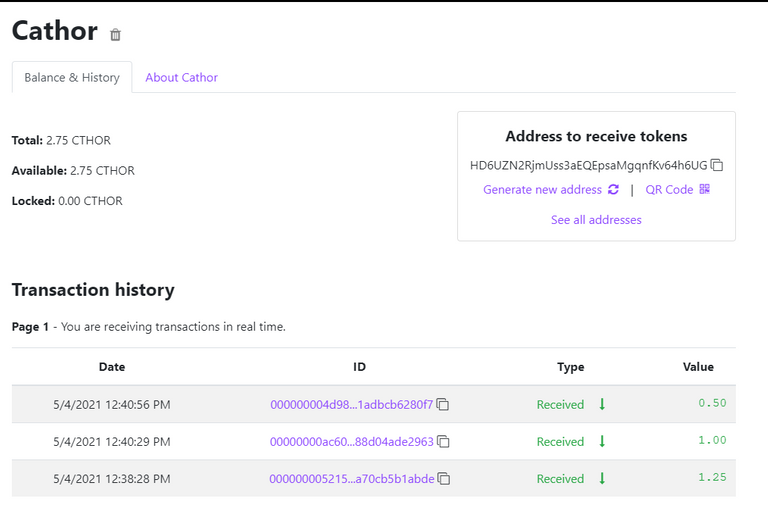 Here you can see that I received more than 2 CTHOR tokens after introducing myself to the Telegram group. You can also see my address. Don't be afraid when that address changes because your account has many addresses.
---
The Legend of Cathor
Here's the official Legend of Cathor that the community shared with me when I asked for some useful resources. As we all know, the story and the presentation matters, and if you ask me, Cathor are doing a great job with that! Take a look at it yourself!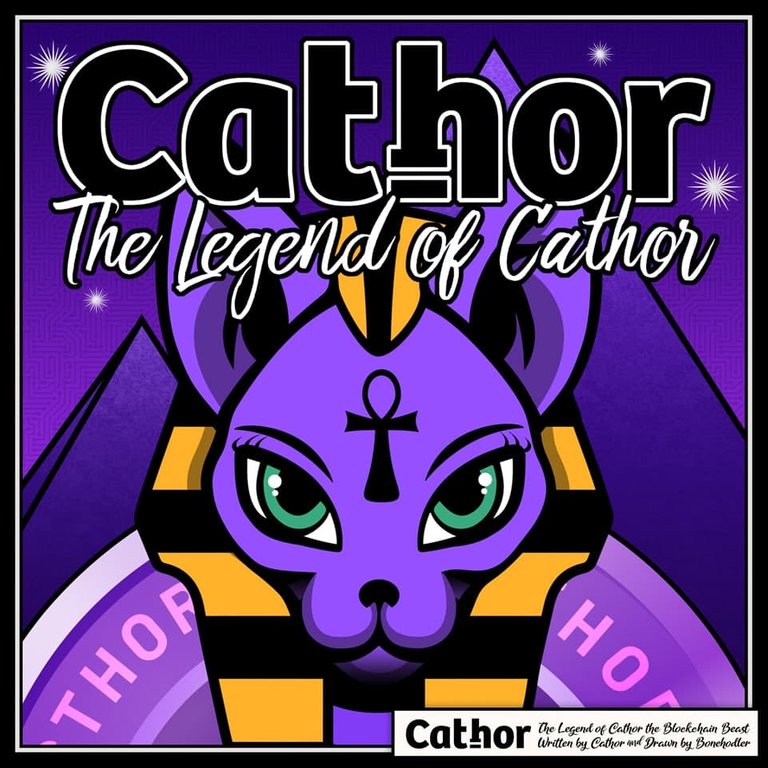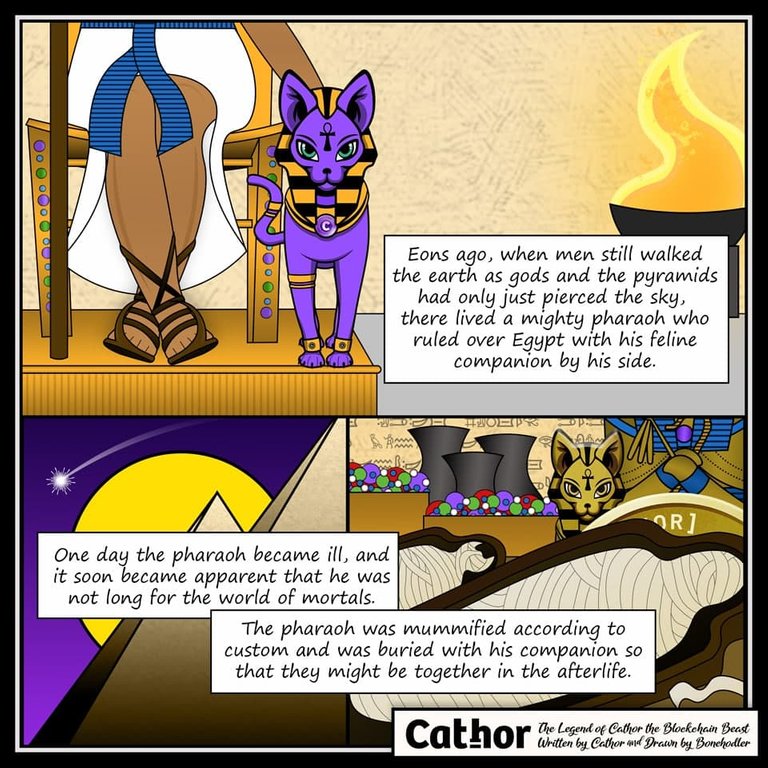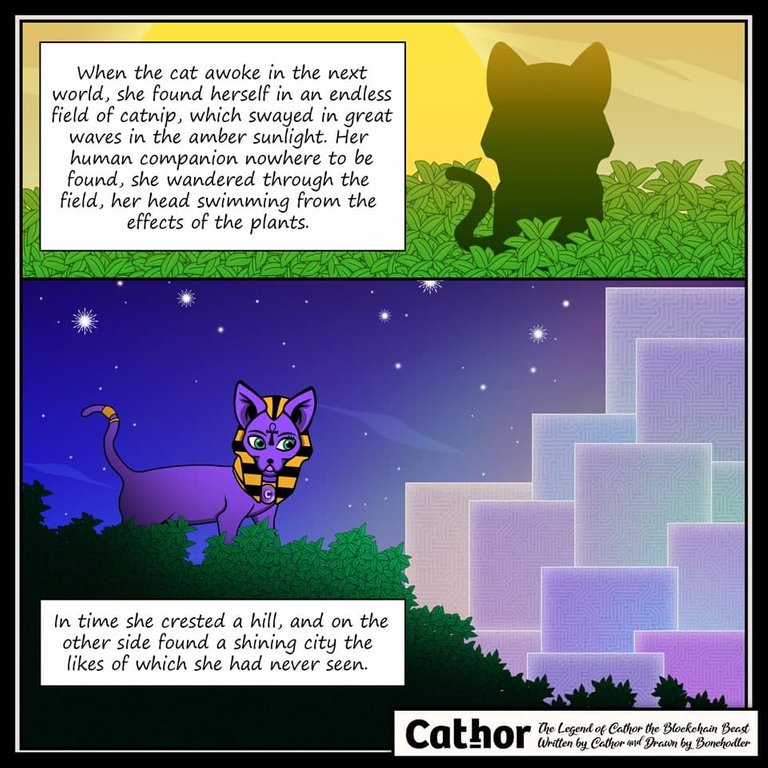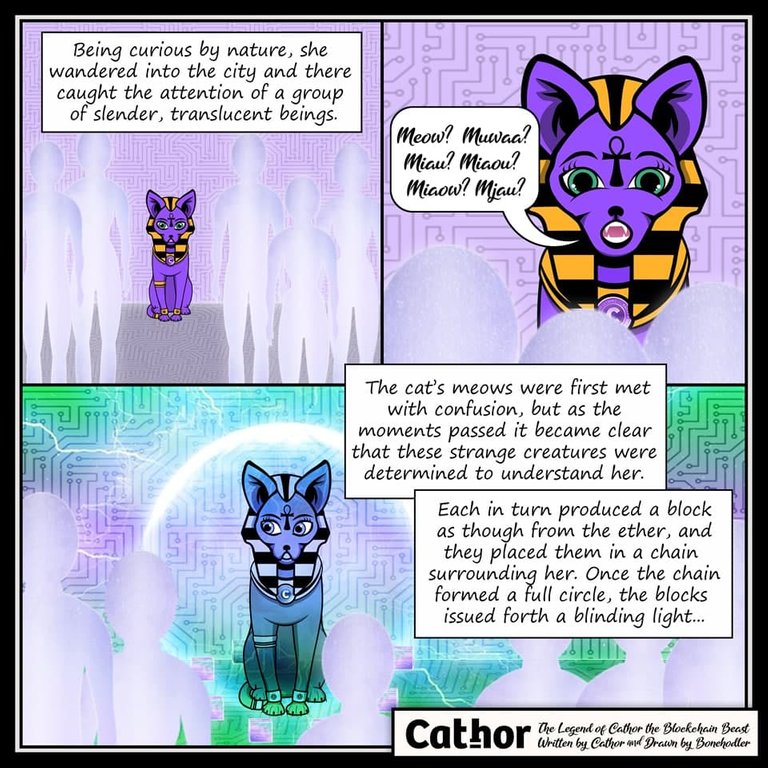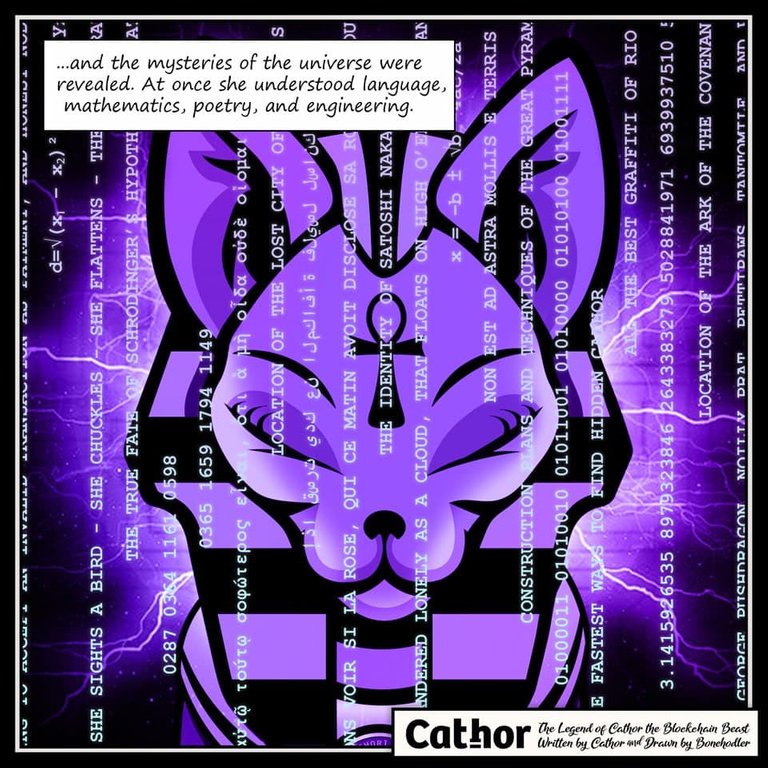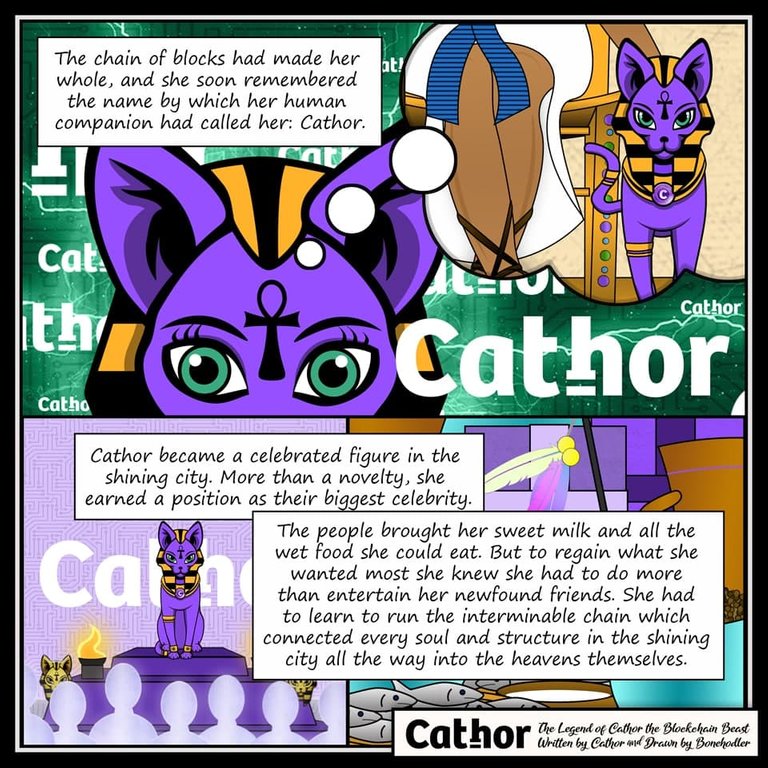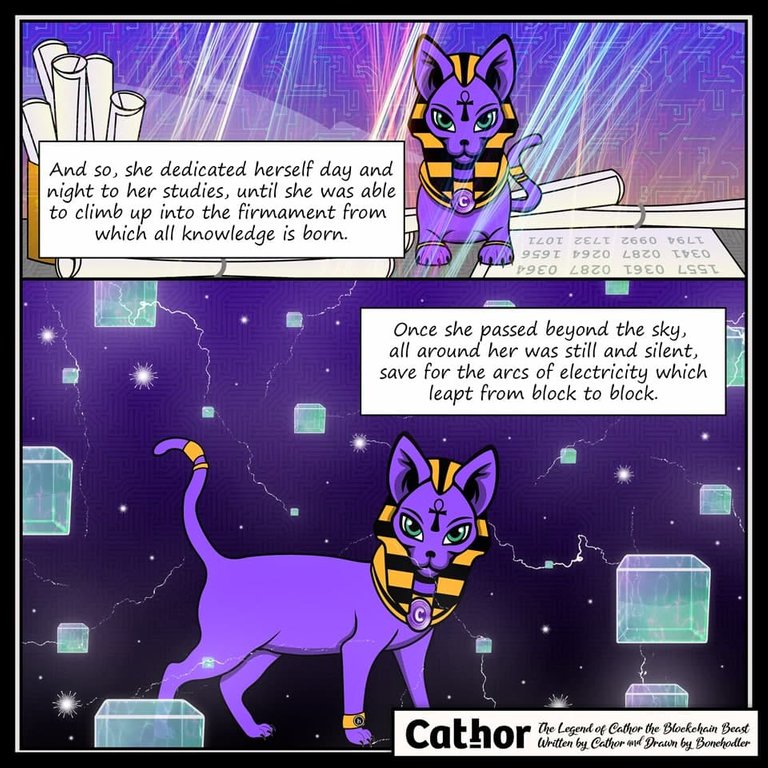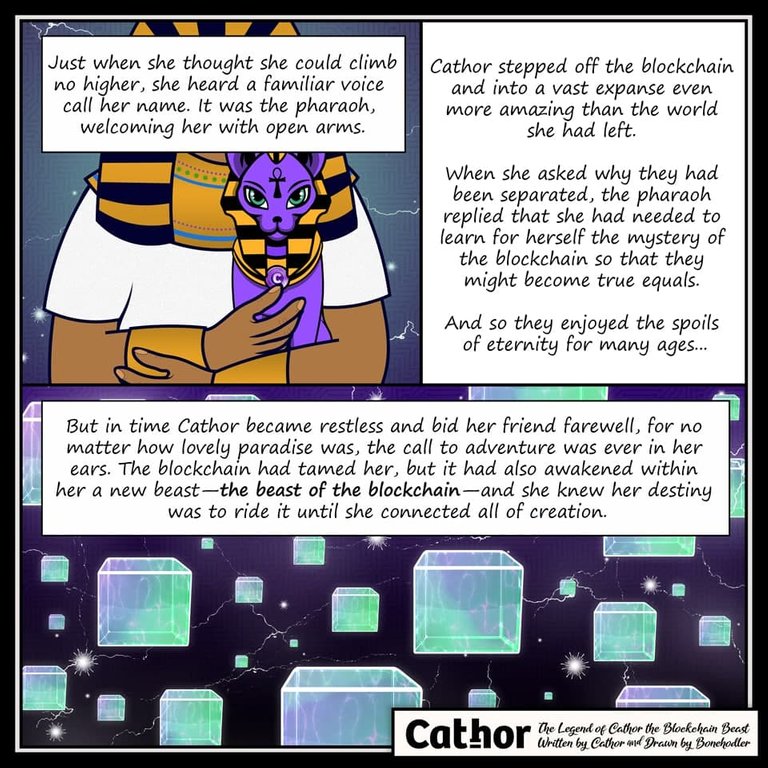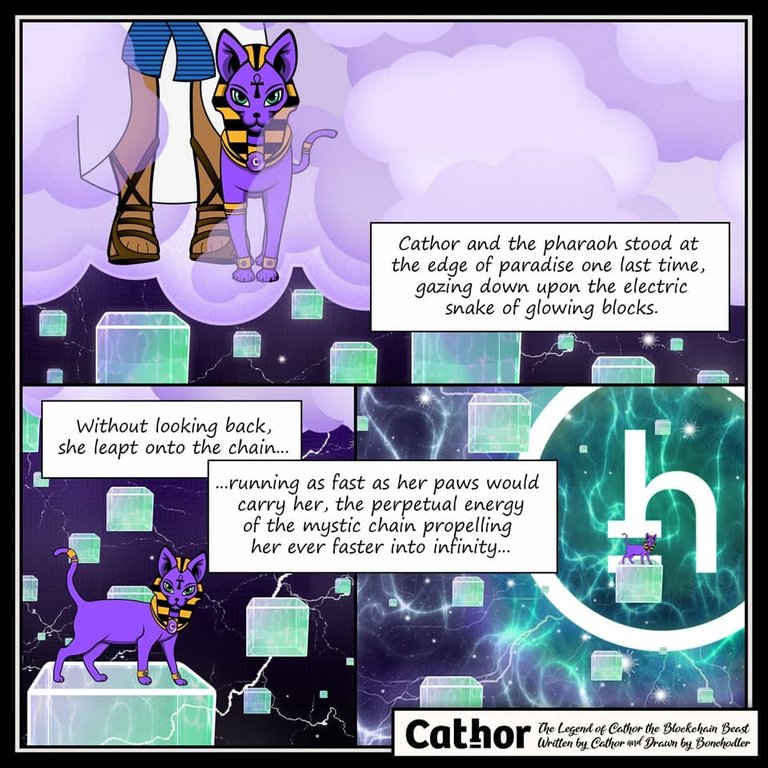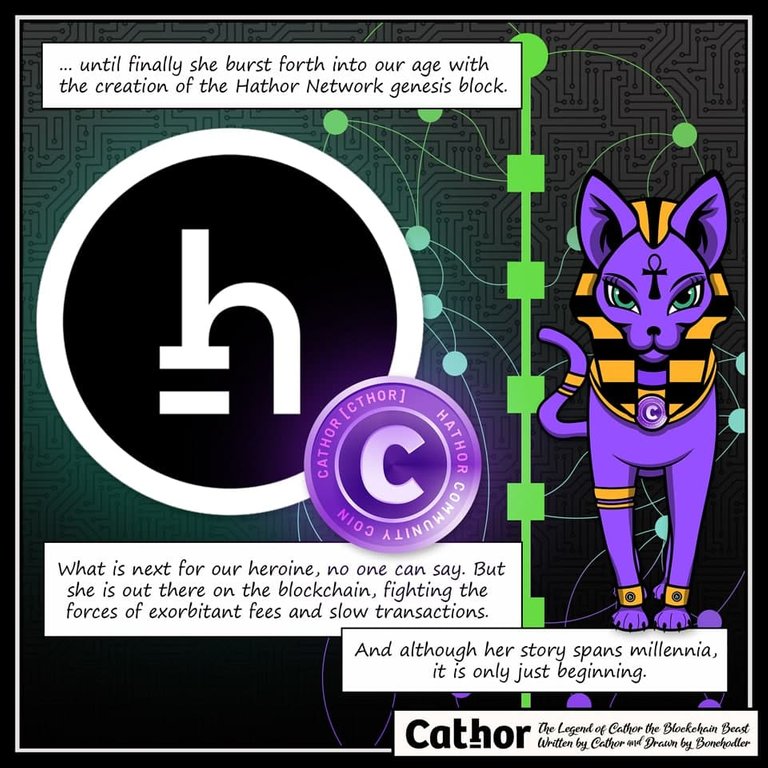 Awesome, right?
---
How About Some Cathornomics?
I took these from the Purr Paper. As you can see, there will only be 30,000 CTHOR tokens and there's no mint function which means the max supply is set in stone. Another thing to notice is that 85% of the total supply will be distributed as rewards to the community.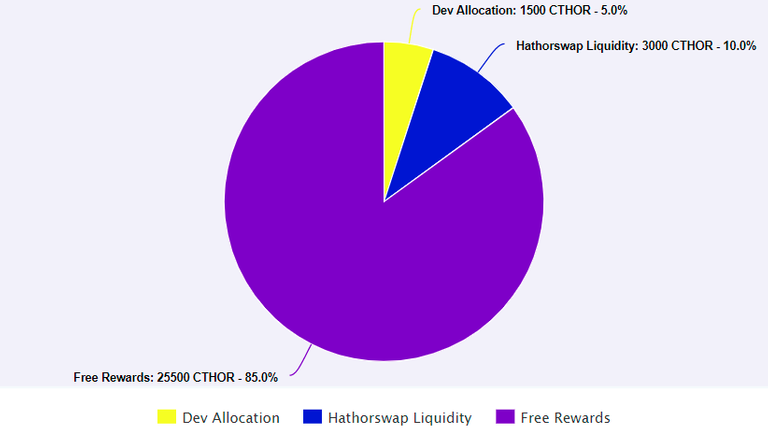 Meme token with only 30,000 supply that is built on Hathor, where to sign-up?
---
Where to buy Hathor?
If you're interested in Cathor, you must have yourself some Hathor, obviously. I feel pretty early because I bought a bag when one HTR was about $0.35. Right now, the price is about $1.30 but it's certainly not the top. The all time high was reached a few weeks ago when the price surged up to $1.80.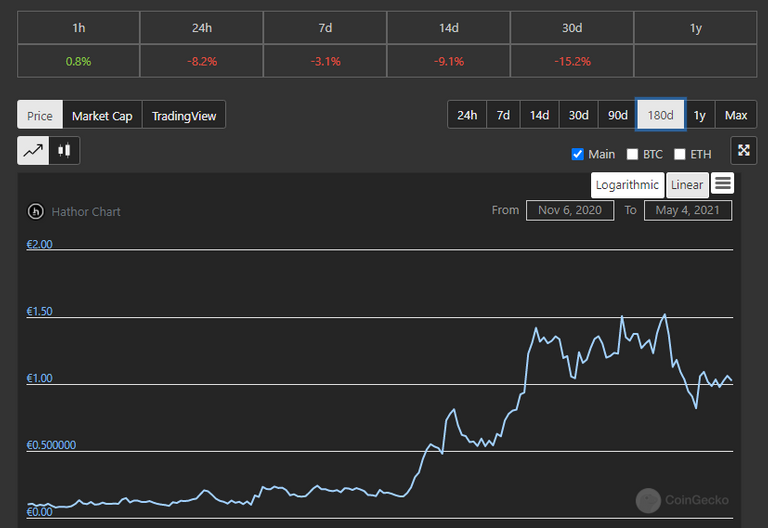 A chart of 180 days.
Hathor is pretty new but is promising a lot in the upcoming months. Starting from Hathorswap which you can imagine will be similar to Uniswap and Pancakeswap, to Hathor pay which will be an e-commerce solution for crypto payments. And all of that, with no fees!
The biggest CEX to buy HTR right now is Kucoin. If you're not a Kucoin user, feel free to use my referral link. Before joining Cathor community, I held my HTR on Kucoin exchange. Now I'm only using Hathor wallet because that's the place where I own my keys.
Thank you for reading! Don't hesitate to join Cathor community because cats must stay together!
---
Useful Resources:
Cathor Telegram:
Beginners Guide to Cathor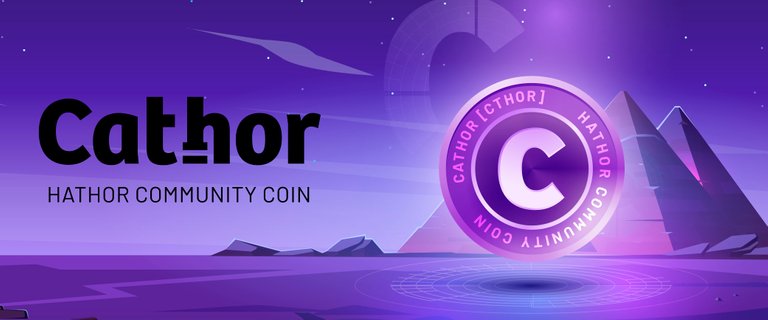 ---
Other articles
33 Reasons Why You Should Be Using HIVE Blockchain!
Crypto Social Media Platform - Torum Review
Top Crypto Twitter Accounts to Follow
SwissBorg App and a Bitcoin Lottery with a Guaranteed Win
Find me on other platforms:
And feel free to explore my personal website:
Posted Using LeoFinance Beta
---
---