Have you ever used Torum? It's like a crypto ''facebook''
The first thing that you need to know about Torum is that your interactions on the platform are earning you native tokens of Torum called XTM. These tokens are not yet on the market but the listing is coming soon - in the second quarter of this year. They will have two versions - one on the Ethereum network which was the initial plan and the other one on the Binance Smart Chain which is the boom right now.
If you're thinking - what is the use case of XTM token, you're going through the right thought process. Torum's token will have its own DeFi, NFT, and Murot marketplace, and a mining simulator game where you'll be able to invest your XTM tokens. Yes, you'll be able to sell them too but as we all know, more often than not, investing is the best option, especially if it's a project that is working hard and delivering.
I've been on Torum for more than half a year now and even though I'm not the most active user, I have gained more than 10 thousand XTM tokens for either completing daily, monthly and special missions but also for sharing my Leo articles and some short thoughts about crypto. The place is rewarding and right now, it is blooming. Torum recently broke into the top 50 thousand sites in the world and from what it looks like, it's not stopping there.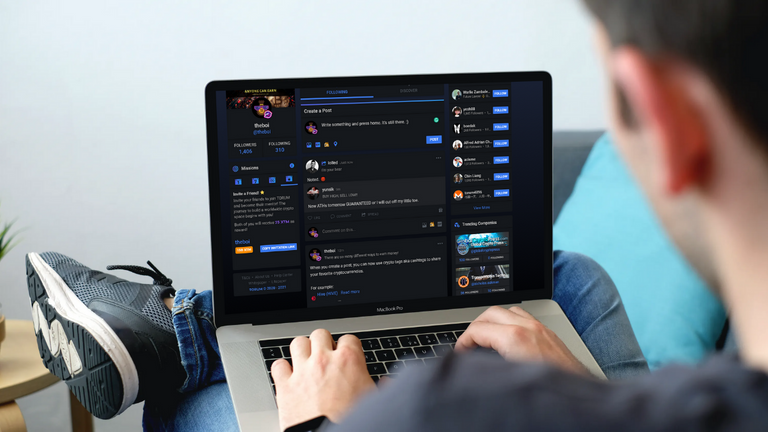 Here are the most recent updates from the Torum team:
Crypto Tag Feature
If you're using Twitter, you may have heard about cashtags where you can put a dollar sign before coins ticker. Now this feature is also on Torum and it's called like it should be called - crypto tags! See the gif below for an example.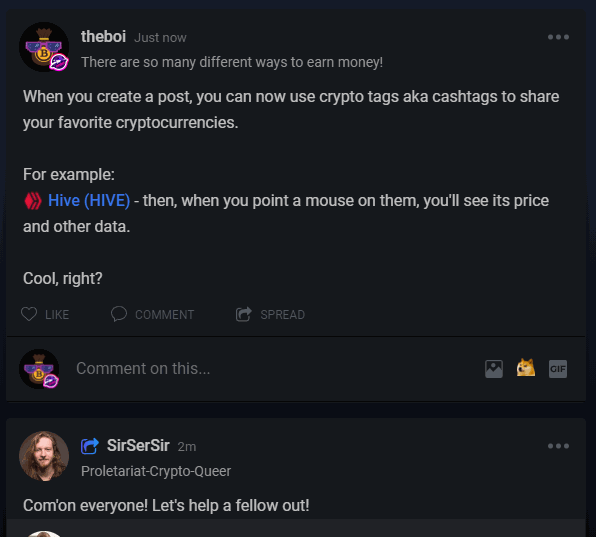 In my opinion, this is pretty neat. Even though small but still a great feature.
Saving Posts
Now you can also save posts of your favorite creators in a whole new tab. I will definitely use it whenever I discover something useful so I don't have to search too far for when I want to share something with my readers.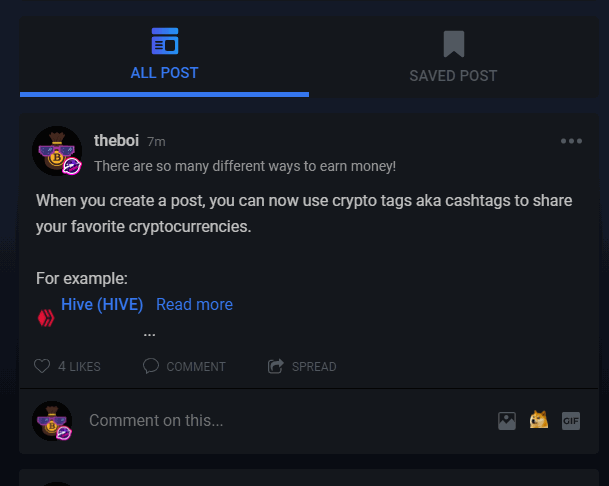 Drafts
I don't actually know when this function was implemented but I'm happy it's there. I had some situations where my whole post was deleted because of some bug. Now that drafts are working, I won't have to worry about my post disappearing. Look below for an example.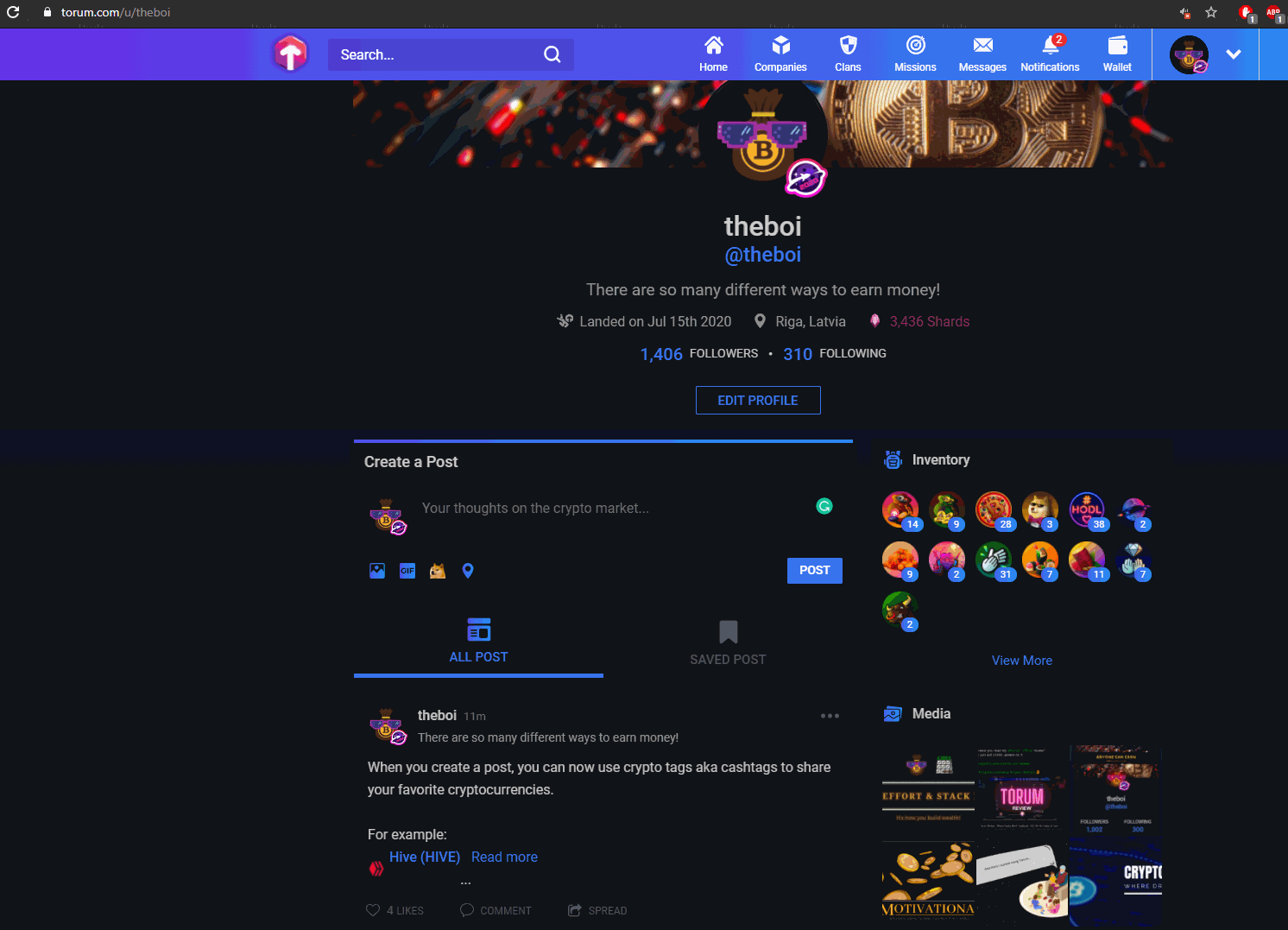 I remember when Torum was still pretty buggy and the load times were really slow. Fast forward to now, Torum has done a lot to improve the platform. Starting from server upgrades to fixing various bugs.
To Conclude
Torum is proving to the crypto-verse that it's not a pump and dump project. How can it be when the token isn't even tradeable yet? More and more landers are joining up the platform every single day to earn themselves some tokens. Not only can you earn rewards, you can connect with others, build your own clans and brand, and more.
For me, using Leo together with Torum is a win-win. Look below how beautifully your article embeds on Torum. It's a sin to not use this opportunity!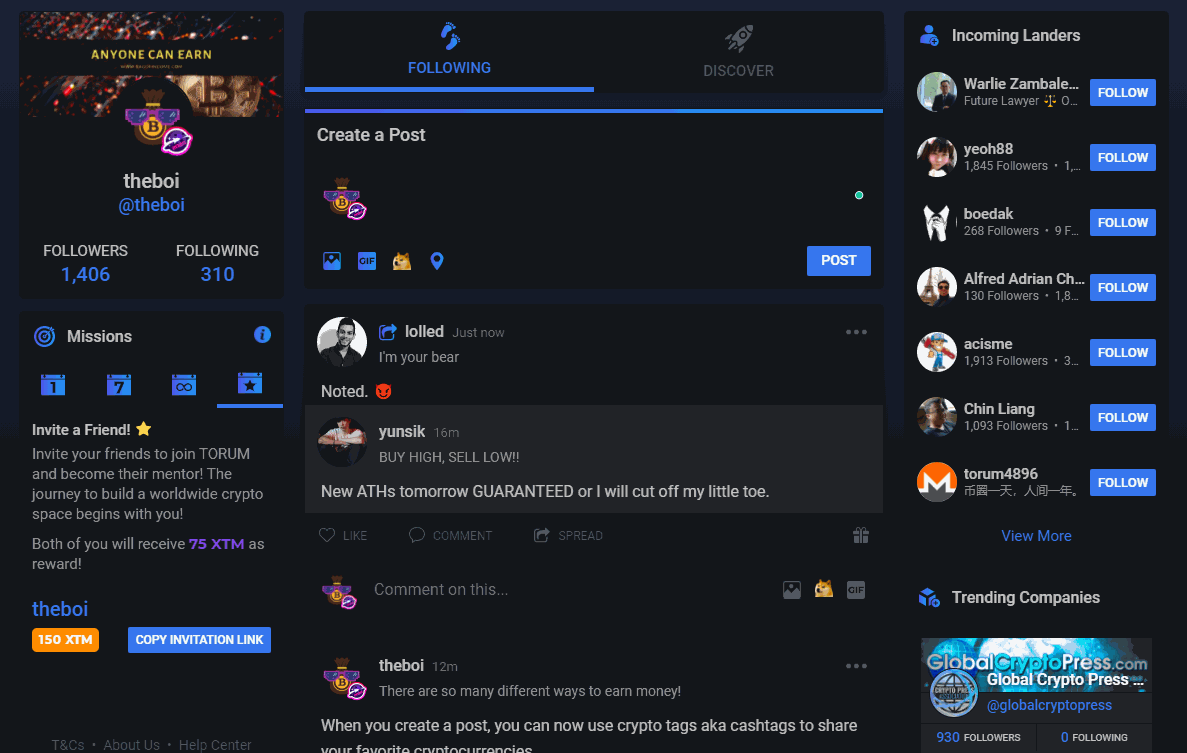 Pretty cool, right? That's what I think, at least. It doesn't have to be only one platform because we can all work together to bring the best out of each other. And empower more people with crypto!
---
Thank you for reading, find me on other platforms:
Other Articles You May Want to Read
33 Reasons Why You Should Be Using HIVE Blockchain!
Crypto Social Media Platform - Torum Review
Top Crypto Twitter Accounts to Follow
SwissBorg App and a Bitcoin Lottery with a Guaranteed Win
Feel free to explore my personal website:
And join Torum using the banner below:

Posted Using LeoFinance Beta
---
---