Just a waste of time... ⏰ A Liberating waste of time...

Lately...
Every time I sit down and feel the keys of this keyboard beneath my little finger pads——it always seems so...
Methodical... 😕
So...
⏰ Rushed...
So...
PLANNED... 😠
I don't want to do "planned" right now.
I just want to be FREE...
Free to tap shamelessly away at these keys. Without the anaconda grip of someone else's "Style Guide".
Free to write in one of my many voices. Not forced to imitate the voice of someone else.
Free to just be ME.
To open a portal in the inkwell behind the letters where I can meet someone like you. And to know there are at least a couple pairs of eyes to drink it in.
To reach out and feel the presence of the mind behind those eyes as it gropes and grabs onto my words and relates.
Somehow. Some way. With my need for liberation.
Right now:
I don't want to write about Instagram. I don't want to write another sales page. I don't want to write about digital marketing or entrepreneurship.
I don't want to write about SEO. I don't even really want to write emails, or homepages, or blog posts for businesses.
I'm not in the mood to write the next "Ultimate Guide to [email protected]%!"
Nope.
Not.
Right.
Now.
Right now, I'm not rushed by a clock ⏰
I can let my thoughts grow wings and fly.
And find myself lifted so far off planet earth——so detached from my body——that someone might be tempted to sign the papers releasing me from life support.
And there I go again...
The astronaut...
The traveler...
The space-cadet.
Flying far...
Into the distance...
Maybe, it's art?
Maybe, it's expression?
Who really cares?
Right now...
I. Do. NOT.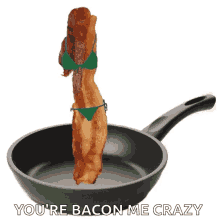 ---
---