The IRS will need more than user declaration of crypto holdings to be able to tax the ecosystem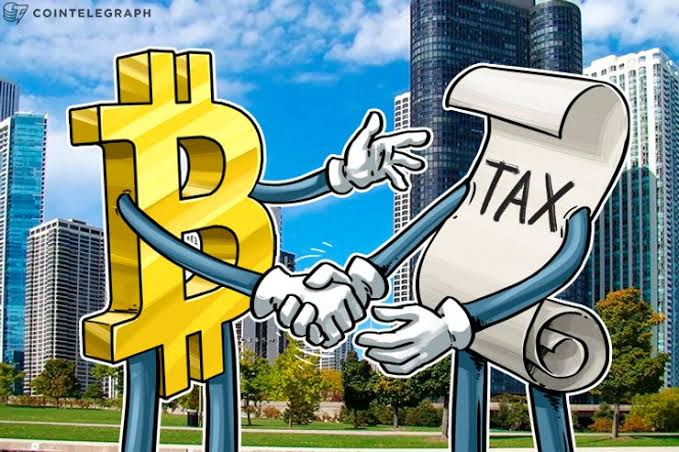 The IRS will need more than user declaration of crypto holdings to be able to tax the ecosystem
The government is so screwed, at this point it's obvious that we are potentially moving into a new era of governance where these matters are handled on a blockchain level instead of via country government bodies. Though the same people may be involved, the design of the protocols would make the system totally different and more power would be given to the people through tokenized vote mechanisms.
This effectively reshapes the governance system and the economy at large as though the people who actually make up the economy, thus the value produced and traded within the system get more involved in its development, adding inputs to its adjustments and building, something that has been absent for like forever.
What is most likely to happen is that many countries will result in having public ledgers and forums to discuss state matters, pass judgements and rule in laws to govern the nation. This system could be powered by non-value bearing tokens which represent voting rights and could be issued by passing or registering one's identity to that particular country protocol. In this way, each citizen has a right to vote and a platform to cast it where it is publicly available for anyone to review the authenticity of the votes and activities therein.
The IRS in some recent reports came out to say individuals need to declare if they hold a cryptocurrency and must report the gains or losses on the investment. The only problem with this is that the design of crypto assets directly allows individuals to avoid these taxes, so it is well off any suitable for easy government taxation. First off, crypto addresses are not identifiers of people, there are just random strings only the blockchain understands and secondly, if the authorities have to result to requesting customer details from exchangers like Binance in other to track user trades, transfers and investment practices, the emerging leverage of the peer-to-peer marketplaces and trade activities would make this attempt weak and fail to achieve the goal it's set out for.
The reality here is that the government has to result in developing a more crypto friendly environment, this way, individuals will more openly get involved in publicly recorded transactions whereas tax levies may be imposed. It is rather obvious at this point that a value-added tax(VAT) is the most viable tax option for authorities to tap into the crypto economy, asides that, it will be difficult to earn from the value streams.
So basically, individuals would not necessarily need to personally report their shits but will be taxed on product purchases. The nature of value added tax is that you really cannot avoid it, whether or not it's a peer-to-peer trade or on a public space, these taxes are so built into the system that it goes unnoticed most of the time.
So if the authorities wish to get their hands on the value flowing through crypto, they will need to build a more crypto friendly network or simply forget about it because people will most easily avoid taxes on crypto.
Thank you and please leave a comment, your thoughts matter to me
Posted Using LeoFinance Beta
---
---