A Dying Man's Wish.

Hello Hivers! @baby.magic here, back again with another funny story that will surely put a smile on all yo' faces.
So let's get to it.
My Bestfriend's Wife
Bob and Dylan have been bestfriends since they were kids and Bob has always been jealous of Dylan 'coz he always gets the best things in life. Including a very beautiful wife.
Bob always wanted what Dylan had. Especially his wife. Until one day, a tragic event happened.
Bob and Dylan are both police officers and they were chasing a crack dealer when the suspect pulled out a gun and shot Dylan in the chest. So Bob stopped chasing the bad guy and went to Dylan to aid his bestfriend and stop the bleeding from his chest.
But it was hopeless, Dylan realizing he was nearing his death told Bob his dying wish,..
Dylan: Bob, I think I'm ready to meet my maker.
Bob: Don't say that man. You can still make it, help is on the way.
Dylan: When I die, I want you to take care of my wife for me. And you can have my car and forget about that money you owed me.
You would think that Bob would feel sorry for his bestfriend, right? But NO! Bob seeing this opportunity would not happen again pulled out his phone and starts video recording Dylan and tells him,
Bob: Hey man, I know you're dying and all but can you repeat what you just said. (While recording his dying friend)
Dylan: (Hanging on to his dear life) Which part?
Bob: The thing you said just seconds ago.
Dylan: Forget about the money you owed me.(coughing blood)
Bob: Not that one. The other one you just said.
Dylan: You can have my car. (Life almost fading from his body)
Bob: NO, MAN! THE THING YOU SAID ABOUT YOUR WIFE!! YOUR WIFE!!!
Dylan: Oh, that! Take care.. take care of..
Bob: Say it, man! Hurry up! My phone's running out of juice.
Dylan: Take care.... (and then dies)
Bob: FUCK! Take care??!! How am I supposed to convinced your wife that you left her to my care.
🤣🤣🤣🤣🤣🤣🤣🤣🤣🤣🤣🤣🤣🤣🤣🤣
The Inheritance
The patriarch of the Santos family is dying due to an incurable illness. So he summons his family to tell them his dying wish. The family members were uneasy as they were all competing for their Father's inheritance. And the patriarch said to his children,
Father: My children, the time has come for me to depart from this world and go to heaven.
Children: (Crying)
Father: I want you to know that I loved every single one of you equally.
Children: (Continues crying)
Father: When I die, I don't want you to fight over the fortune I've accumulated over the years. I will only tell you this once, DO NOT SELL THE 100 ACRE FARMLAND AT THE BACK OF OUR HOUSE.
Eldest Son: (Protesting what his dying Father just said) But Father, you don't have a fortune except this little bungaloo. And that farmland at the back of this house does not belong to you.
Father: THAT'S WHY DON'T SELL IT BECAUSE IT'S NOT OURS!!!
And then the Father dies.
🤣🤣🤣🤣🤣🤣🤣🤣🤣🤣🤣🤣🤣🤣🤣🤣
The Good Son
Juan has always been a good son. Seeing his parents fight through poverty just to give him a comfortable life gave him the right mindset. He promised to do good in school so that one day he can repay his parents sacrifices for him.
Everyone admired his persistence. He was a man on a mission with only one thing in his mind. And that's to give his parents the things that they were not able to experience and enjoy like delicious food and decent clothes.
And so when he graduated from college, he immediately looked for a job and was hired right away. So he called his parents to tell them the good news but to his surprise his mother asks him to come home because his father has grown ill and is dying.
Worried that he might not see his Father alive again he hurriedly boarded the first train that would take him home. When he arrived he saw his mother and his dying father on the bed. So he goes near his Father crying and tells him how much he loves him.
His father moved by his son's words responded with,
Father: My son, you're the best thing that ever happened to me and your Mother.
Juan: (Crying a river)
Father: (In his very weak voice) I just want to tell you that... eh.. ehh.. (chasing his breath)..ehh....
IT'S A PRAAAANNNKKKKK!!!!
🤣🤣🤣🤣🤣🤣🤣🤣🤣🤣🤣🤣🤣🤣🤣🤣
And that's the end of the post.
Thank you for making it to the end I hope you enjoyed reading it.
If you like this post let me know in the comments section.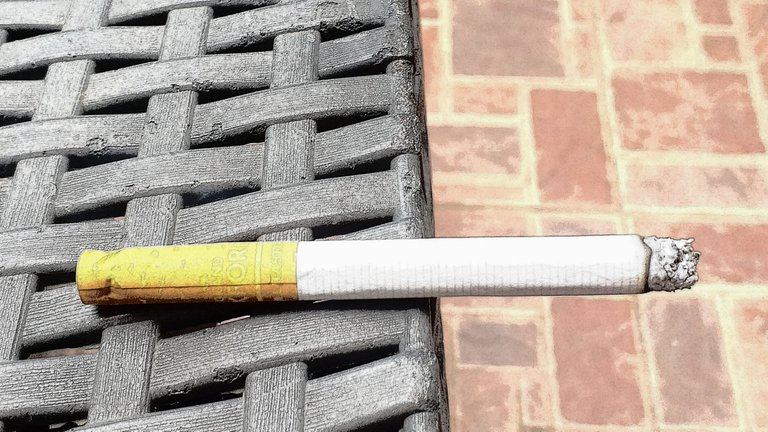 And my name is @baby.magic & that's it for now. Jah bless!
Any upvotes, follows and reblogs is greatly appreciated.
Photo taken from my phone. GIF Powered by Tenor.
---
---