The daily activities of fishermen when they return to the sea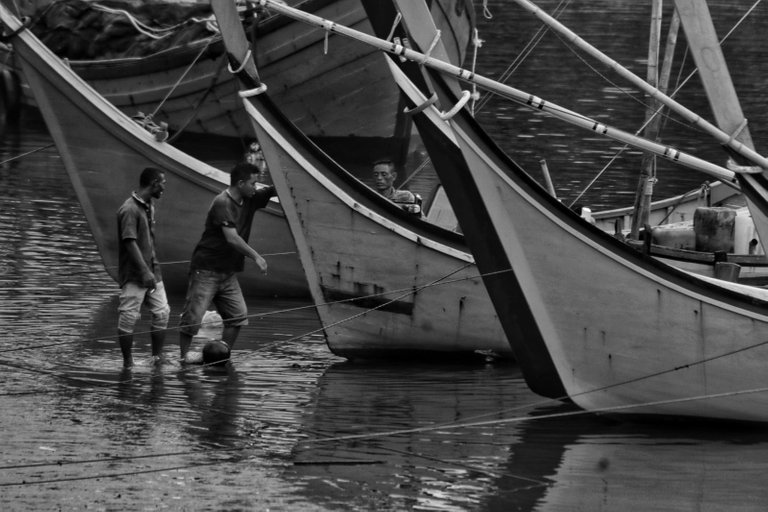 Hello Hiver's
How are you guys today, I hope you are all in good health wherever you are. As usual, I'm going to share some of my black and white photography visuals with all of you. Well, this time I want to show some pictures of fishermen who have just returned from fishing. As you can see in my picture. Fishing boats parked on the beach and fishermen were also seen unloading their catches. The fish caught are transported using motorized tricycles to be sold to traditional markets. Here are some pictures of the daily activities of fishermen in my area when they return from fishing. Oh, this picture is also my entry into the daily challenge of black and white photography.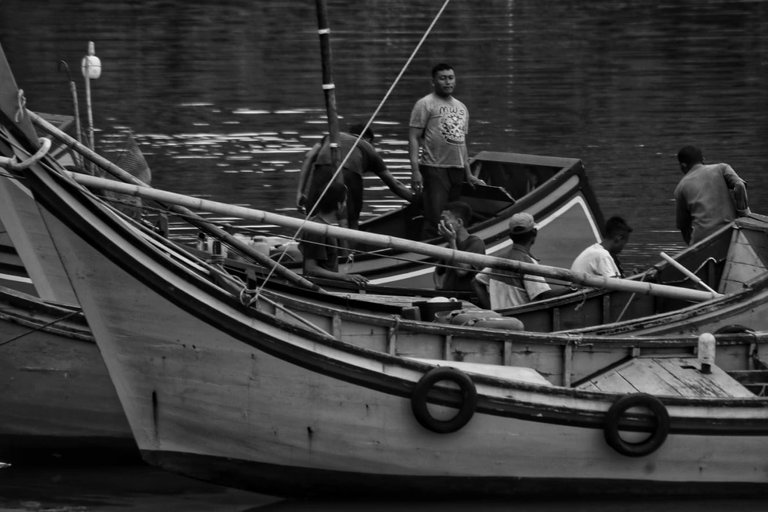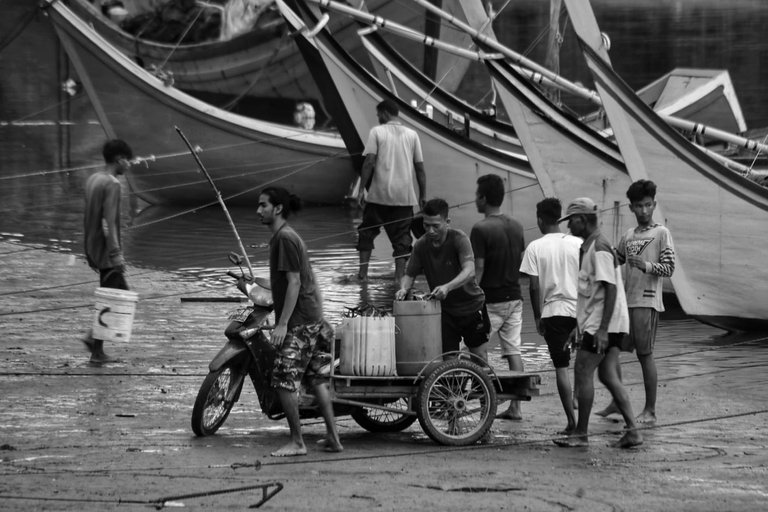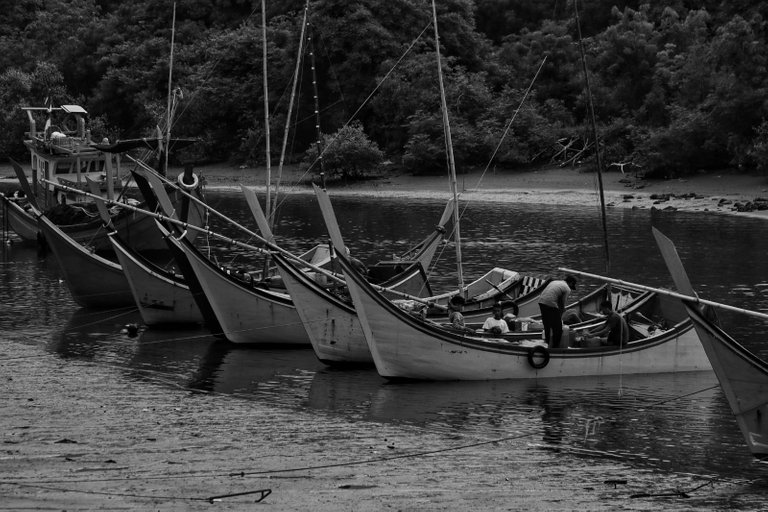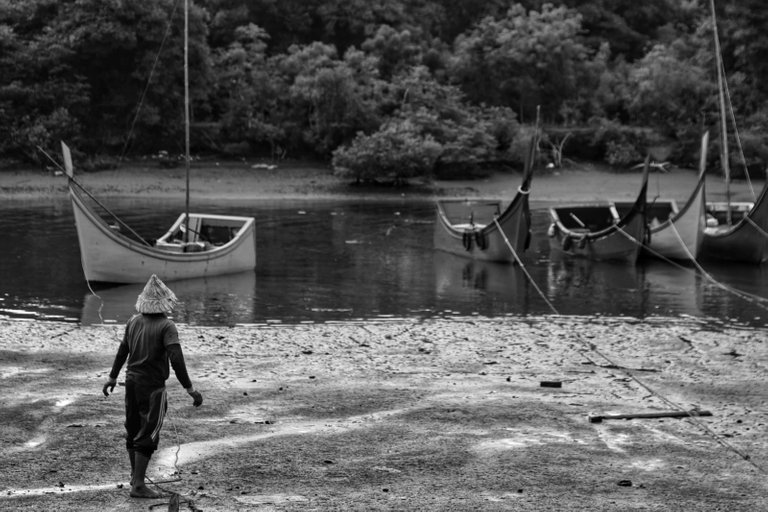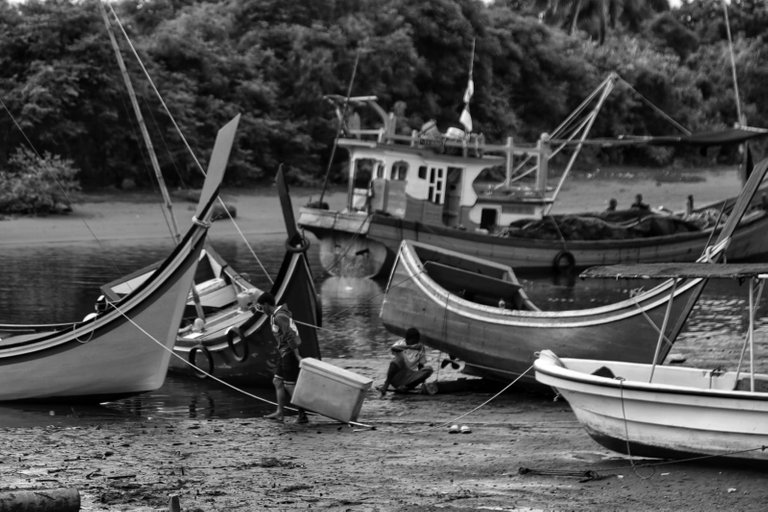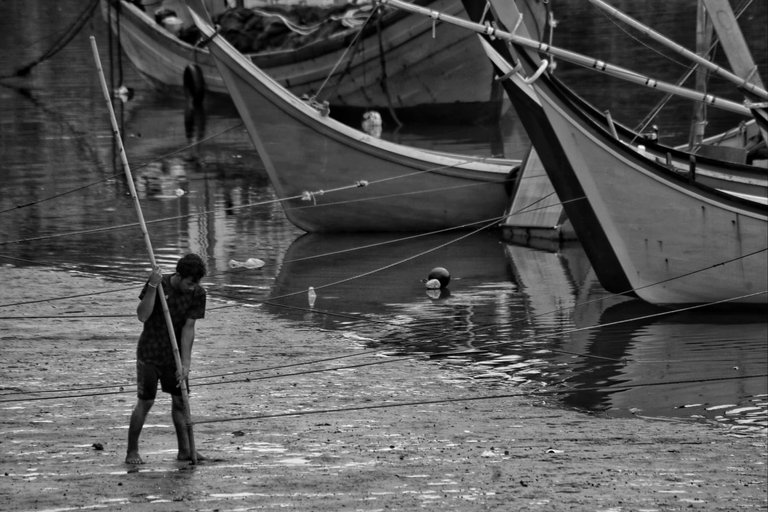 This is my entry for the daily #monomad challenge hosted and curated by @monochromes.
All photos are My own Document
---
THANKS FOR VISIT MY BLOG
BEST REGARDS
---
---