The Legacy of Sergio Ramos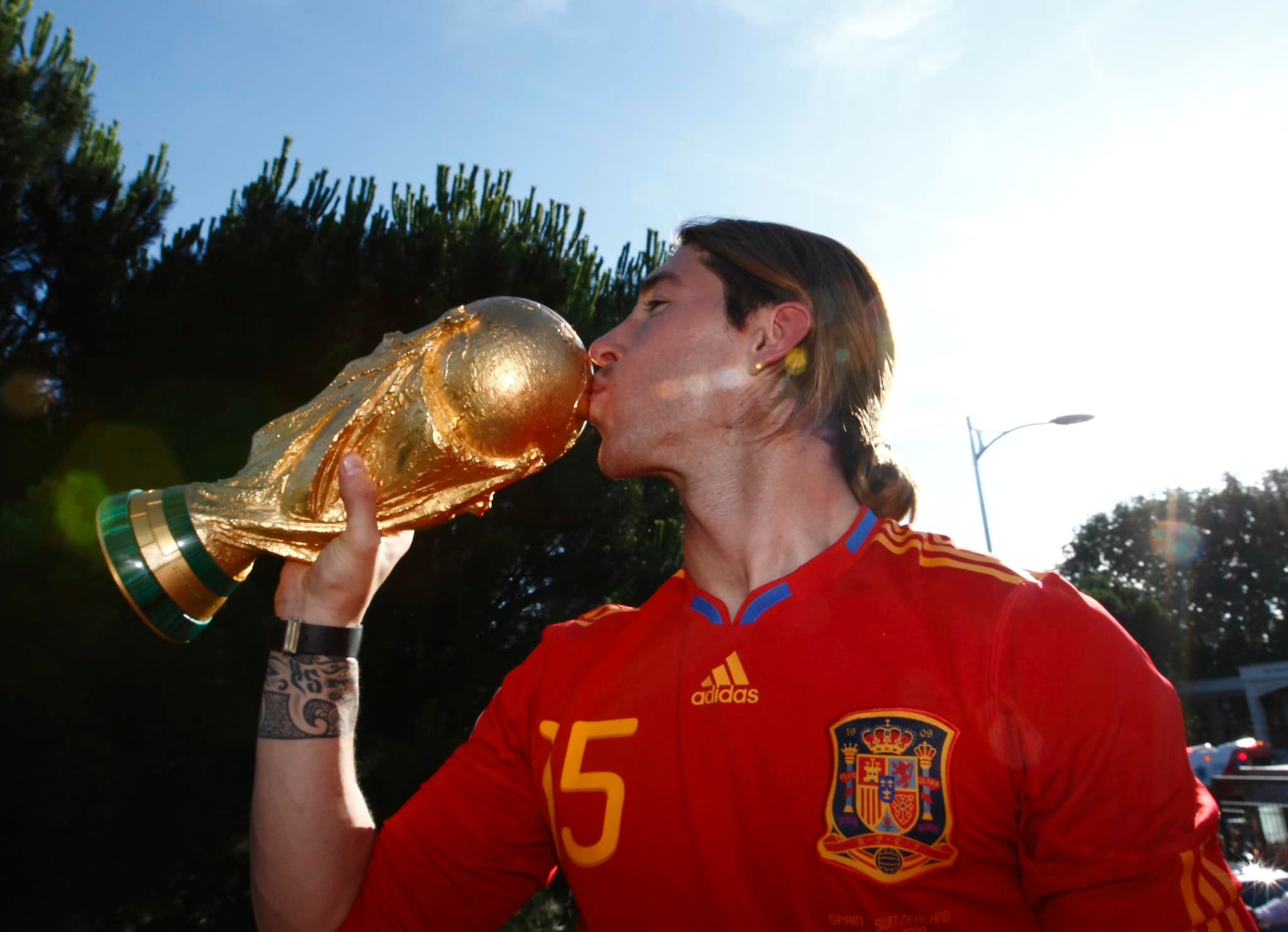 Source https://www.facebook.com/photo/?fbid=755252995959850&set=pb.100044254682686.-2207520000.
His influence on the game is unparalleled and unmatched. He dominated the field with his ability, strength, and devotion as a child, and I watched in awe. He was a great leader on and off the field, and everyone who played with or against him felt his influence. His successes, which include numerous national and international titles, are evidence of his talent and tenacity.
Ramos has anchored Real Madrid's defense for many years, helping them to multiple wins and trophies. He has always given his all for his team and been a true warrior on the field, fighting till the final whistle.
Yet Ramos' unique qualities go beyond his prowess as a player. Both on and off the field, he is a great leader and an inspiration to many. His commitment to the game and passion for it are absolutely admirable, and his affection for his group of teammates and supporters is evident to everybody. The greatest defenders in each generation have redefined defense and left a lasting legacy.
Sergio Ramos, however, is the best defensive player I have ever seen. People tend to overlook what a player he is because of the unnecessary hate he encounters. He adds something to the football field that very few others can. That allure, personality, leadership, hunger, and so much more.Every great defender has reached their pinnacle, when they are unbeatable and as solid as a rock.
Even though I used to be a fervent Culer, I always gave Ramos the edge over Pique. Even if I despise him for his dirty tactics, I must respect his commitment, passion, and leadership. He is without a doubt the top CB of our time. The fact that he constantly admires Messi off the pitch is another reason to adore this person. You've already established your legacy; many young defenders, especially my favorite CB Cuti Romero, look up to you. Take my love, Ramos, and thank you for being a part of my wonderful memories.
---
---