Golden mix black long Weaving hairstyle such a radiant natural beauty twisting braids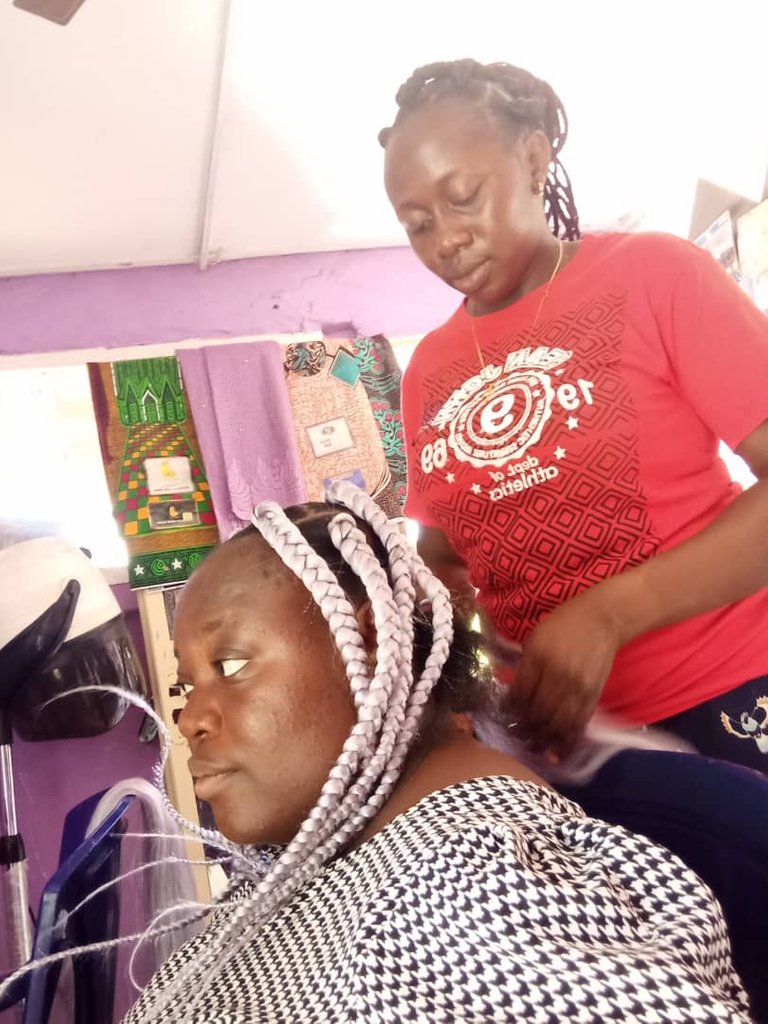 Hi Hiveans,
This is another great article on hairstyle. There in Africa we have so many even adopted hairstyles that is been make all over it also depends on how you want it your own capacity with the raw equipment or tools. 0 equipment I mean what they are going to use for the hairstyle such as the attachment,the hair wool, the ribbon if possible, the hair string and so on. We have a lot of raw materials you can use for your ear to beautify it and also to bring out more beauty in you despite the skin colour. maybe you are white or black the beauty will always shine and come out.
In my own case I use the attachment two attachments and half was enough for me. I was a little bit bored when I got to the hair stylist shop because there was few customers on seat so I had to wait for a couple of hours after then I got myself kick off with my own hair style which was Weaving.
Weaving is something I have always dream of doing even to the extent of extending it to our little baby girl which she also love it more. I made so many pictures of this even at the late hour because I was carried away by the hair stylist jokes and everything but nevertheless here are some beautiful pictures I took.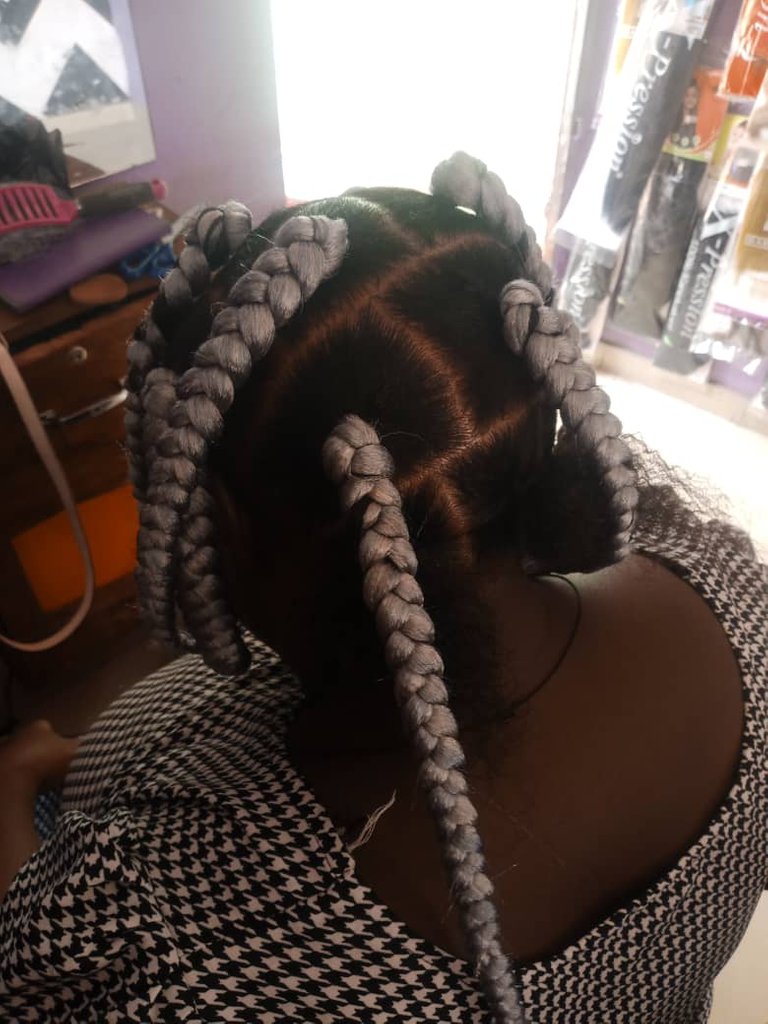 I love it when I see the down root of my hair which gives me the joy and happiness as a woman.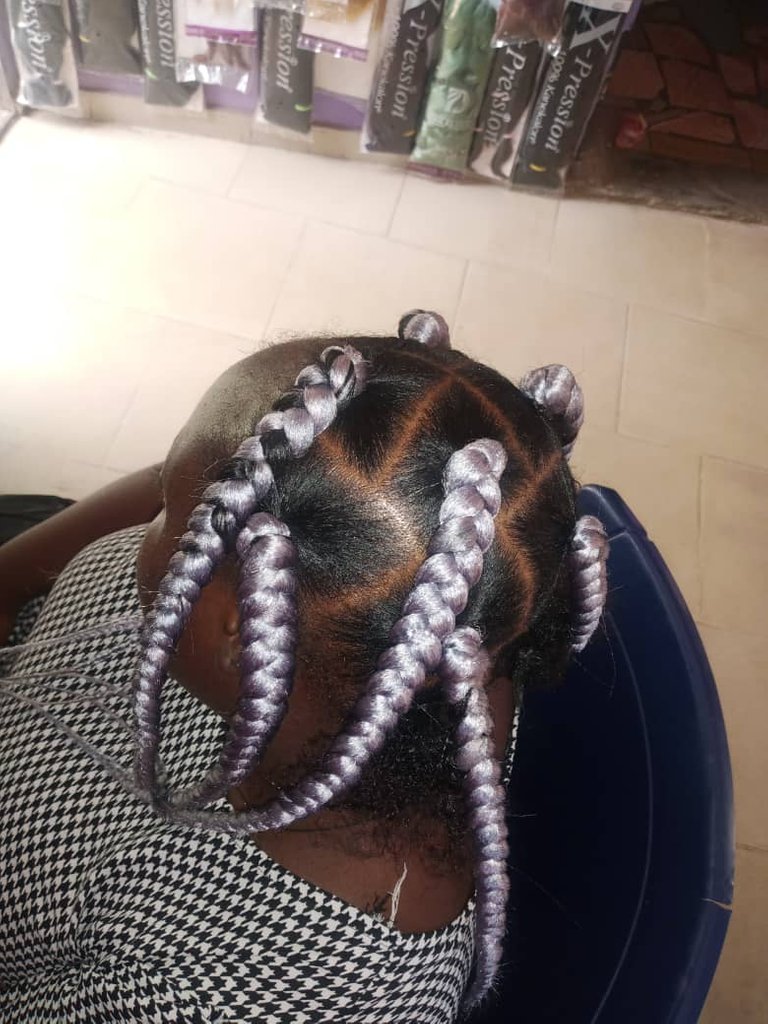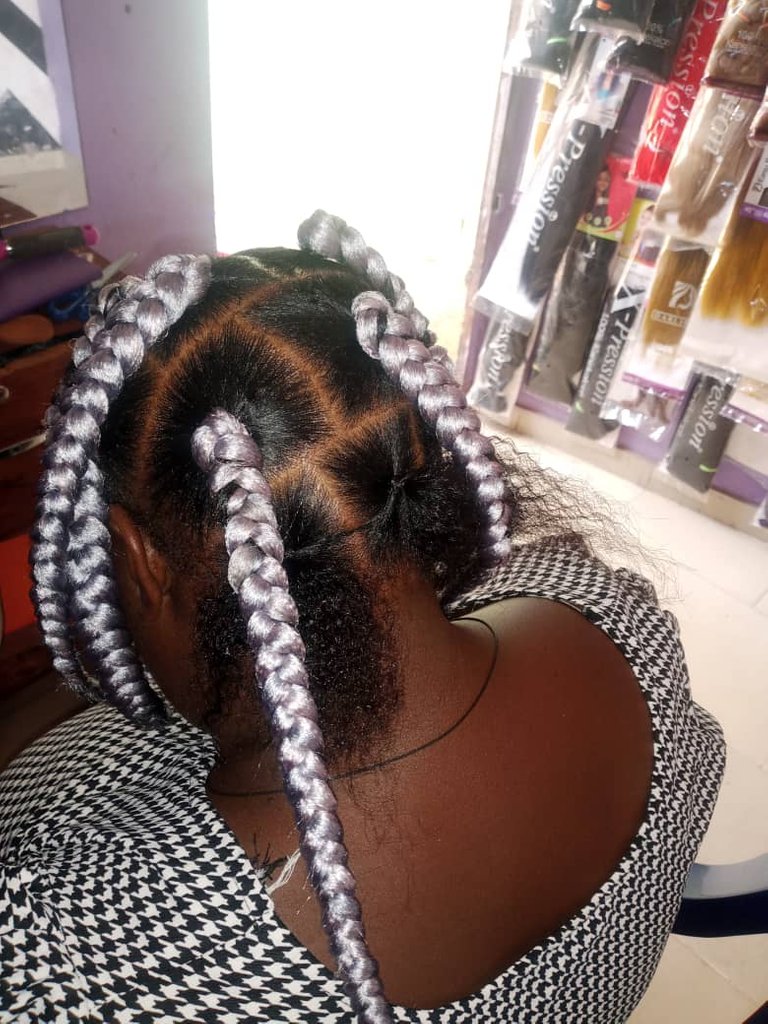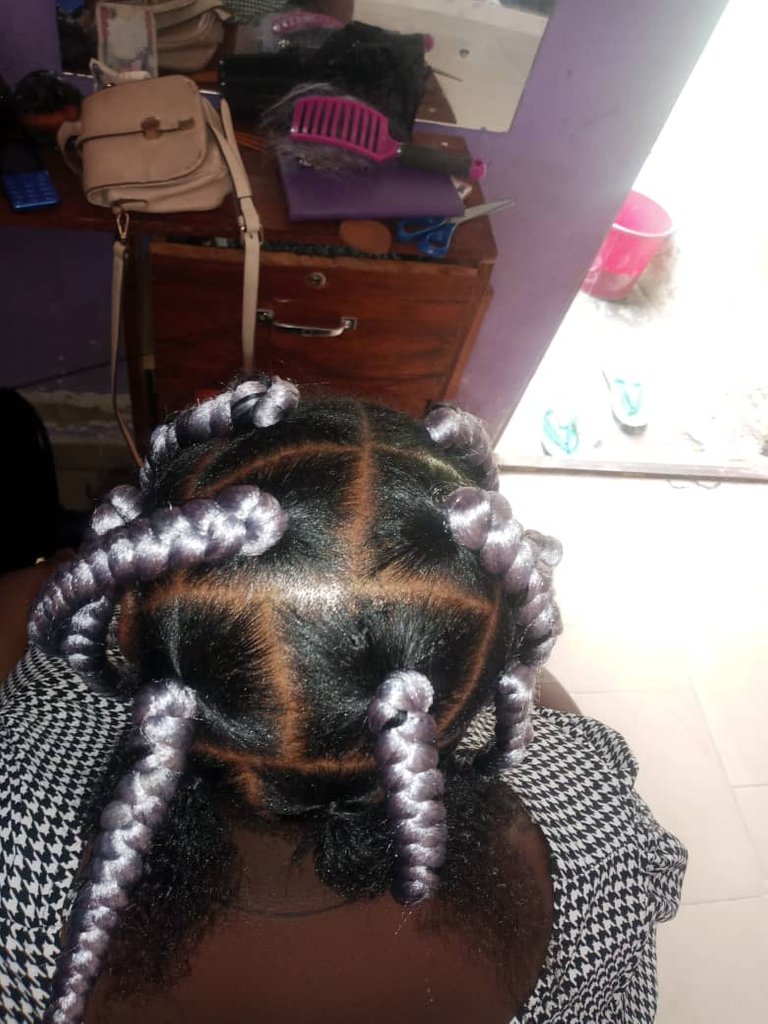 Thanks for visiting my blog and also for the huge Support 💕❤️❤️.
---
---