LEADERSHIP IS TO BUILD FOLLOWERS NOT POSITION
Day 2 of the YOUNG PROFESSIONAL FORUM SUMMIT.
It was an awesome experience in the summit which ended today. The speaker slide read "Leadership is uninterrupted action designed to build followership not position.
It is good we all get this right. The purpose of leadership is to build followers not to build a position. Now those followed are trusting you about receiving value from you. Therefore you must be up to the task by delivering the needed value your followers need. #ctpcontent
Values that a leader must give his employees.
Shared values: A leader should share values with the employees about the organization.
Treat them respectfully: A leader should ensure he treat all his employees respectfully, this will make those employees happy.
Involve them in decision making: Let them be part of the decision making of the organization. This will give them a sense of belonging.
4.Excellent working environment: Make sure you employees doesn't complain about the work environment.
Continue training and development: This will help your organization serve your outside world better.
All these 5point are gotten from our speaker slide.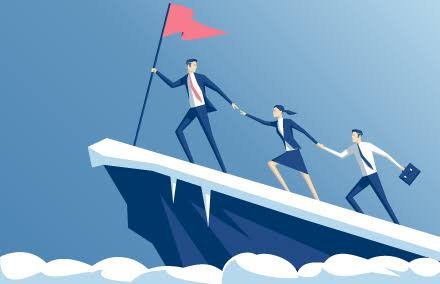 Image source
---
---