La fuente de la vida / The source of life - Contest #53 Ladies Of Hive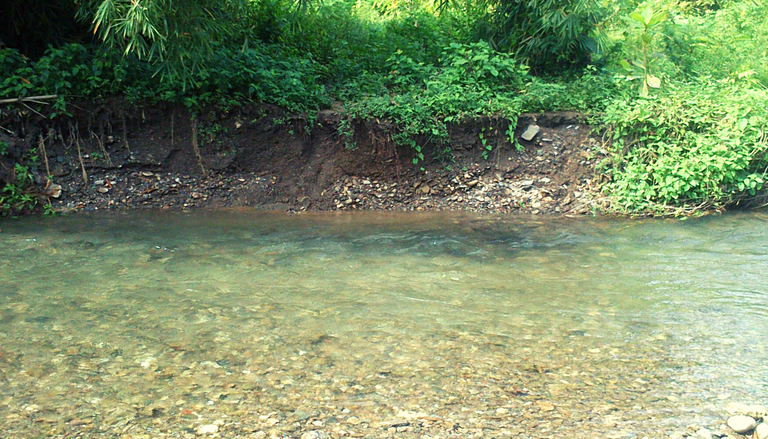 Foto tomada en Birongo en el estado Miranda, Venezuela
El agua es fuente de la vida, nuestro cuerpo esta compuesto por un 70% de agua, es decir que dependemos de ella para vivir, incluso si dejamos de tomar agua en 3 ó 4 días moriríamos.
En el concurso #53 realizado por la comunidad de #ladiesofhive nos preguntan:
¿Prefieres quedarte sin agua o electricidad durante una semana?
Por supuesto que prefiero quedarme sin electricidad antes que el agua, es tan indispensable para el planeta, el agua mantiene la biodiversidad, la vegetación, la vida animal, mantiene en equilibrio el ecosistema, es de suma importancia para el saneamiento de nuestro cuerpo, para ayudar al proceso digestivo, para hidratar, para el higiene, no me imagino pasar un día sin ella, por lo menos debo sentir el agua en mi boca o rostro, cada vez que realizo mis rutinas de ejercicios debo tomar agua, siento que controla mi temperatura en el cuerpo pues cuando estamos ejercitándonos nuestra temperatura corporal aumenta, el sudor hace que se nivele, el tomar agua durante la actividad física repone líquidos y sales minerales, permite que el corazón bombee la sangre permitiendo que los nutrientes y oxigeno lleguen a los músculos, lubrica los tejidos y las articulaciones.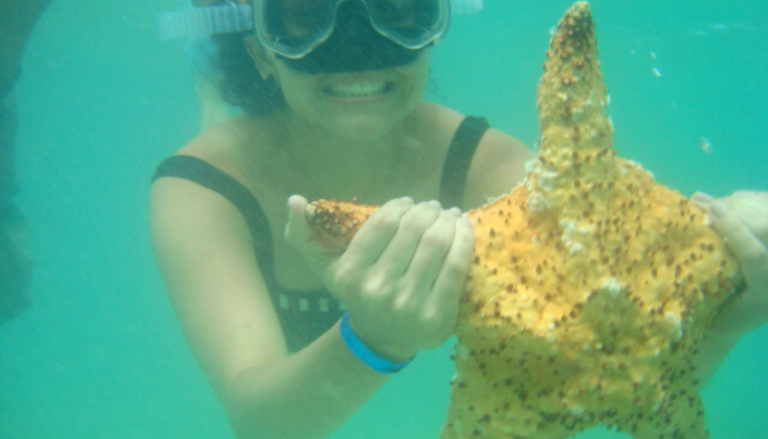 Fotografía donde realice Esnórquel en Isla de Coche, Nueva Esparta, Venezuela
El océano nos proporciona alimento, promueve la actividad del turismo, es el habita de los animales marinos, regula el clima, mantiene las actividades de pesca importante para sostener la economía y alimentación sana a través de la proteína que nos provee esta actividad. En lo particular amo el mar, su sonido, la pesca, disfruto con mi familia del sol, el clima y ver las distintas especies del mar a través del Esnórquel.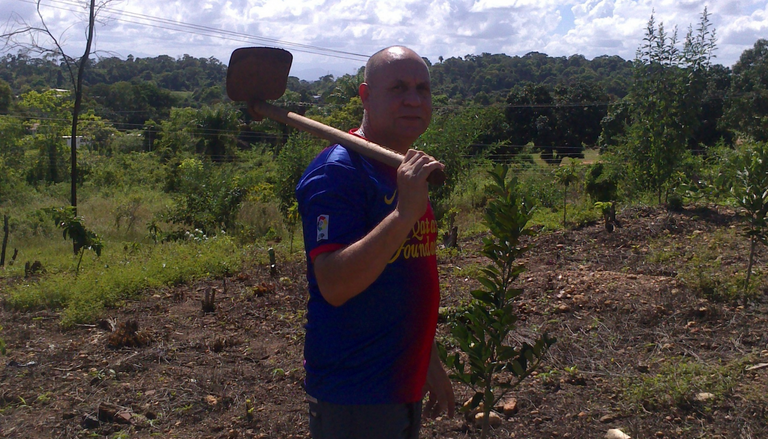 Foto de mi suegro sembrando en Higuerote Miranda, Venezuela
La agricultura necesita un gran porcentaje de agua para el riego de la tierra, es tan interesante conocer la importancia que provee el agua, se necesita gran cantidad de agua para producir los alimentos, permite también mantener el ganado, pero para ello, se necesita agua de calidad así se evita perdida de alimentos y ganado. Ya que si el agua esta contaminada el ganado se enferma dejan de producir leche, se vuelven infértiles e incluso les puede ocasionar la muerte.
Así que como consumidores de este gran recurso, debemos crear conciencia para evitar la contaminación del agua, ya que la importancia radica en preservar la diversidad del ecosistema.
Quiero invitar a @marianis @aldara a participar en este gran concurso por aquí les dejo el link
Espero les guste mi post...Nos vemos en el próximo...


𝘉𝘢𝘯𝘯𝘦𝘳: 𝘥𝘪𝘴𝘦ñ𝘢𝘥𝘰 𝘱𝘰𝘳 @𝘢𝘺𝘭𝘦𝘦𝘯𝘳 𝘦𝘯 𝘊𝘢𝘯𝘷𝘢 || 𝘍𝘰𝘵𝘰𝘨𝘳𝘢𝘧𝘪𝘢 𝘵𝘰𝘮𝘢𝘥𝘢 𝘱𝘰𝘳: @𝘢𝘺𝘭𝘦𝘦𝘯𝘳 || 𝘛𝘳𝘢𝘥𝘶𝘤𝘵𝘰𝘳: 𝘋𝘦𝘦𝘱𝘓 || 𝘓𝘰𝘤𝘢𝘵𝘪𝘰𝘯: 1 𝘦𝘳𝘢 𝘧𝘰𝘵𝘰: 𝘐𝘯 𝘉𝘪𝘳𝘰𝘯𝘨𝘰 𝘔𝘪𝘳𝘢𝘯𝘥𝘢, 𝘝𝘦𝘯𝘦𝘻𝘶𝘦𝘭𝘢 / 2𝘥𝘢 𝘧𝘰𝘵𝘰: 𝘐𝘴𝘭𝘢 𝘥𝘦 𝘊𝘰𝘤𝘩𝘦 𝘌𝘥𝘰 𝘕𝘶𝘦𝘷𝘢 𝘌𝘴𝘱𝘢𝘳𝘵𝘢, 𝘝𝘦𝘯𝘦𝘻𝘶𝘦𝘭𝘢 / 𝘦𝘳𝘢 𝘧𝘰𝘵𝘰: 𝘏𝘪𝘨𝘶𝘦𝘳𝘰𝘵𝘦 𝘌𝘥𝘰. 𝘔𝘪𝘳𝘢𝘯𝘥𝘢, 𝘝𝘦𝘯𝘦𝘻𝘶𝘦𝘭𝘢.

🅽🅾🆆 🅸🅽 🅴🅽🅶🅻🅸🆂🅷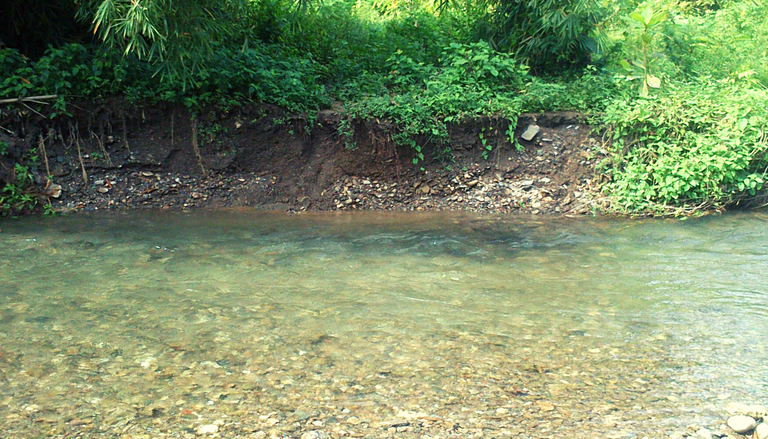 Photo taken in Birongo in the state of Miranda, Venezuela
Water is the source of life, our body is composed of 70% water, that is to say that we depend on it to live, even if we stop drinking water in 3 or 4 days we would die.
In contest #53 made by the #ladiesofhive community they ask us:
Would you rather go without water or electricity for a week?
Of course I would rather go without electricity than water, it is so indispensable for the planet, water maintains biodiversity, vegetation, animal life, it keeps the ecosystem in balance, it is of utmost importance for the sanitation of our body, to help the digestive process, to hydrate, for hygiene, I can't imagine going a day without it, at least I must feel the water in my mouth or face, Every time I do my exercise routines I must drink water, I feel that it controls my body temperature because when we are exercising our body temperature increases, sweating makes it level off, drinking water during physical activity replenishes fluids and mineral salts, allows the heart to pump blood allowing nutrients and oxygen to reach the muscles, lubricates tissues and joints.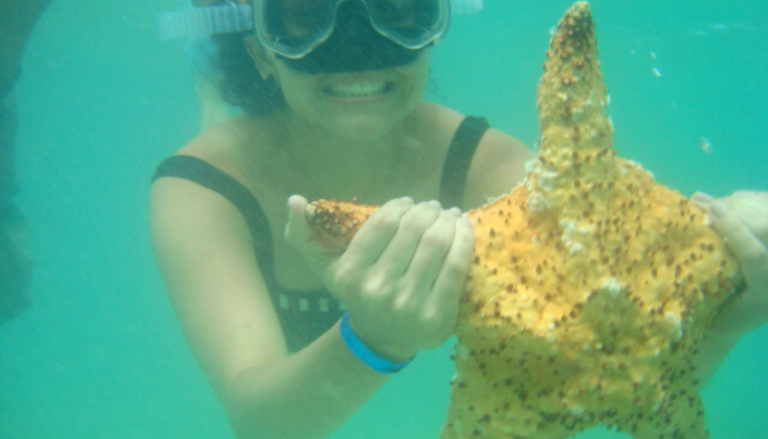 Photography where I snorkeled in Coche Island, Nueva Esparta, Venezuela
The ocean provides us with food, promotes tourism activity, is the habitat of marine animals, regulates the climate, maintains fishing activities important to sustain the economy and healthy food through the protein that this activity provides us. In particular I love the sea, its sound, fishing, I enjoy with my family the sun, the weather and see the different species of the sea through snorkeling.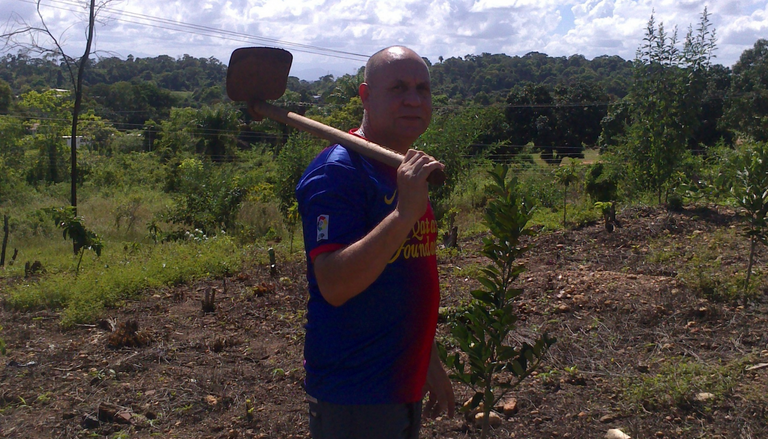 Photo of my father-in-law planting in Higuerote, Miranda, Venezuela.
Agriculture needs a large percentage of water to irrigate the land, it is so interesting to know the importance that water provides, a large amount of water is needed to produce food, it also allows to maintain livestock, but for this, you need quality water to avoid loss of food and livestock. If the water is contaminated, the cattle get sick, stop producing milk, become infertile and can even die.
So as consumers of this great resource, we must raise awareness to prevent water pollution, since the importance lies in preserving the diversity of the ecosystem.
I want to invite @marianis @aldara to participate in this great contest here I leave you the link
I hope you like my post...See you in the next one....


𝘉𝘢𝘯𝘯𝘦𝘳: 𝘥𝘦𝘴𝘪𝘨𝘯𝘦𝘥 𝘣𝘺 @𝘢𝘺𝘭𝘦𝘦𝘯𝘳 𝘰𝘯 𝘊𝘢𝘯𝘷𝘢 || 𝘱𝘩𝘰𝘵𝘰𝘨𝘳𝘢𝘱𝘩 𝘵𝘢𝘬𝘦𝘯 𝘣𝘺: @𝘢𝘺𝘭𝘦𝘦𝘯𝘳 || 𝘵𝘳𝘢𝘯𝘴𝘭𝘢𝘵𝘰𝘳: 𝘋𝘦𝘦𝘱𝘓 || 𝘓𝘰𝘤𝘢𝘵𝘪𝘰𝘯: 1𝘴𝘵 𝘱𝘩𝘰𝘵𝘰: 𝘐𝘯 𝘉𝘪𝘳𝘰𝘯𝘨𝘰 𝘔𝘪𝘳𝘢𝘯𝘥𝘢, 𝘝𝘦𝘯𝘦𝘻𝘶𝘦𝘭𝘢 / 2𝘯𝘥 𝘱𝘩𝘰𝘵𝘰: 𝘐𝘴𝘭𝘢 𝘥𝘦 𝘊𝘰𝘤𝘩𝘦 𝘌𝘥𝘰 𝘕𝘶𝘦𝘷𝘢 𝘌𝘴𝘱𝘢𝘳𝘵𝘢, 𝘝𝘦𝘯𝘦𝘻𝘶𝘦𝘭𝘢 / 3𝘳𝘥 𝘱𝘩𝘰𝘵𝘰: 𝘏𝘪𝘨𝘶𝘦𝘳𝘰𝘵𝘦 𝘌𝘥𝘰. 𝘔𝘪𝘳𝘢𝘯𝘥𝘢, 𝘝𝘦𝘯𝘦𝘻𝘶𝘦𝘭𝘢.

---
---