The Long Way to Go International Faculty of Economics and Business |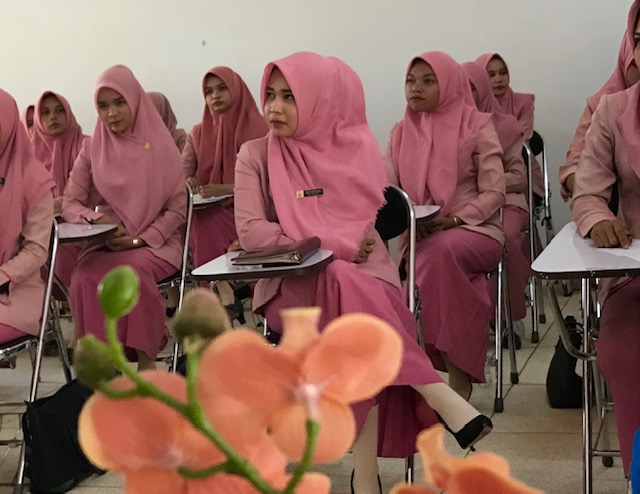 Secretariat student training.
---
IT'S TIME to synergize and collaborate because a scientific discipline cannot stand alone. For the Faculty of Economics and Business, this principle was implemented in a joint national seminar held with the Faculty of Engineering entitled "Business Management and Construction Era 4.0" which took place in the Hall of the ACC Building, Uteunkot Campus, Lhokseumawe.
As far as academics can remember and based on existing records, this is the first time two faculties have collaborated in a national seminar. Not just collaborating without a strong intersection between the two, but the material presented in the seminar is interrelated, synergizes with each other, and provides benefits for both parties.
"This is in line with the Merdeka Learning Campus Merdeka program where students can choose lectures in other study programs," commented the Chancellor of Malikussaleh University, Prof. Dr. Herman Fithra Asean Eng, while attending a collaborative seminar that presented a number of national speakers.
This collaboration is one of the novelties in the journey of the Faculty of Economics and Business, Malikussaleh University, in achieving its vision and mission in the digital era.
Strengthen cooperation
With external parties, the Faculty of Economics and Business also strengthen cooperation with various parties, both domestic and foreign. Since the leadership of Dean Dr Hendra Raza, cooperation with various parties has become one of the main focuses. Not limited to cooperation on paper, but also implementing it.
Collaboration with Emavadev from India, for example, allows FEB to have facilities to participate in various collaborative research events and international journals.
"Emavadev can help accelerate professors at FEB. The target is, if this collaboration can produce just two professors, we will be invited to take part in major research events in India," said Hendra regarding the 2019 MoA.[]
---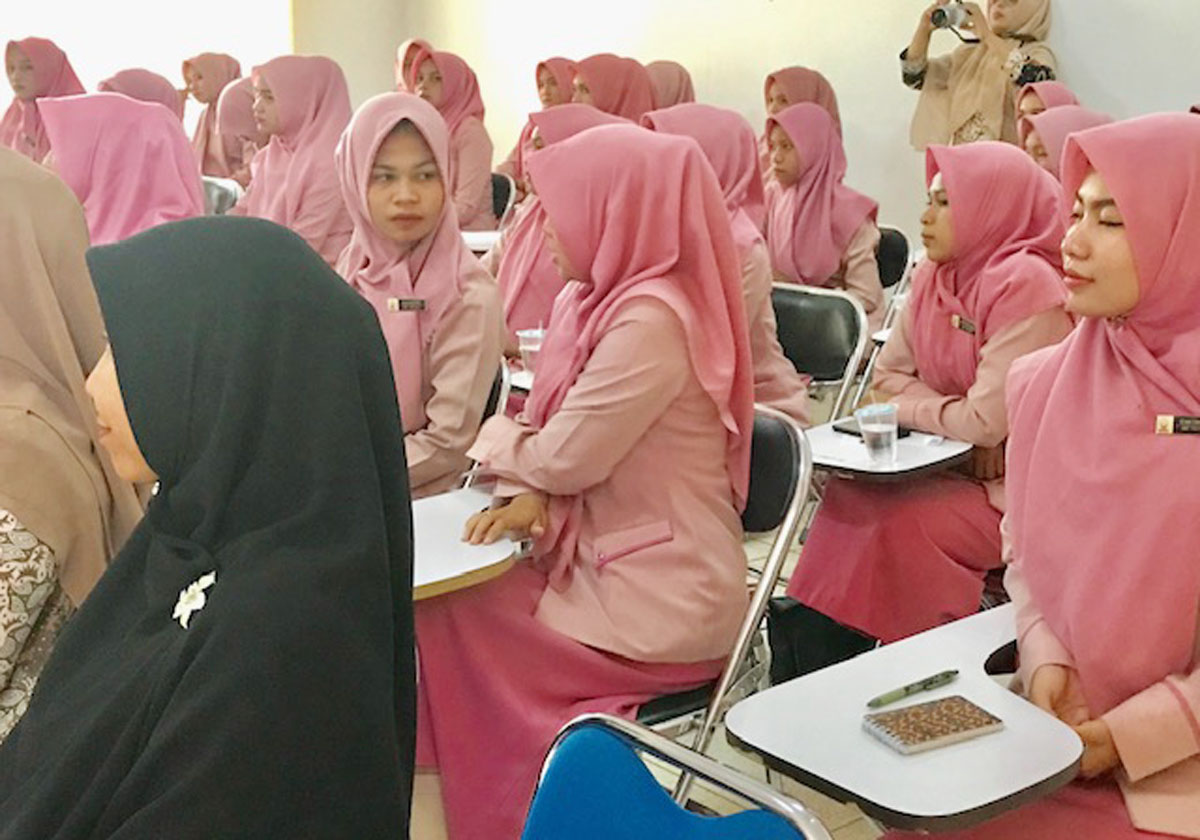 ---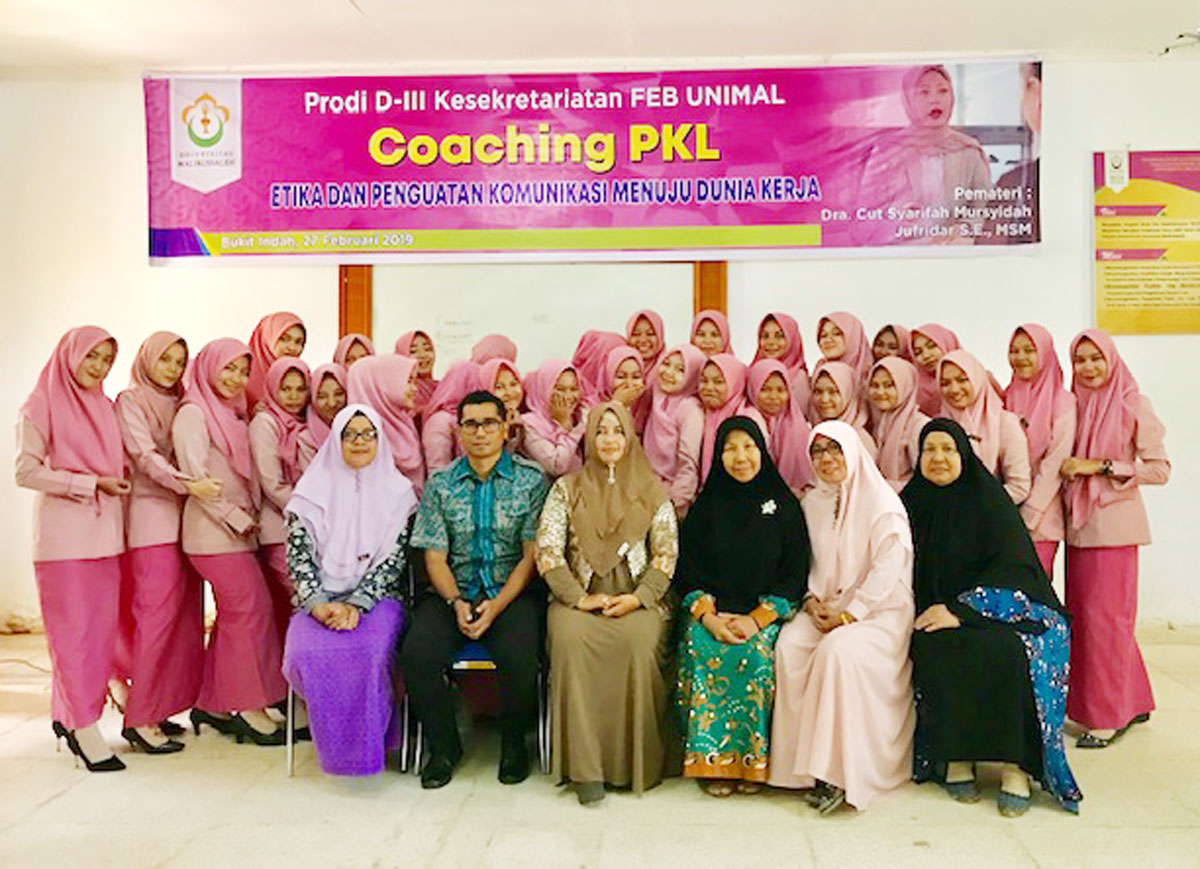 ---
Jalan Panjang Go International Fakultas Ekonomi dan Bisnis
SAATNYA bersinergi dan berkolaborasi sebab sebuah disiplin ilmu tidak bisa berdiri sendiri. Bagi Fakultas Ekonomi dan Bisnis, prinsip itu diimplementasikan dalam kerja sama seminar nasional yang digelar bersama Fakultas Teknik bertajuk "Manajemen Bisnis dan Konstruksi Era 4.0" yang berlangsung di Aula Gedung ACC Kampus Uteunkot, Lhokseumawe.
Sepanjang ingatan para akademisi dan berdasarkan catatan yang ada, ini adalah kali pertama dua fakultas berkolaborasi dalam satu seminar nasional. Bukan sekadar berkolaborasi tanpa irisan yang bersinggungan kuat di antara keduanya, tapi materi yang disampaikan dalam seminar saling berkaitan, saling bersinergi, dan memberikan keuntungan bagi kedua pihak.
"Ini sejalan dengan program Merdeka Belajar Kampus Merdeka di mana mahasiswa dapat memilih perkuliahan di program studi lain," komentar Rektor Universitas Malikussaleh, Prof Dr Herman Fithra Asean Eng, ketika mengikuti seminar kolaborasi yang menghadirkan sejumlah pembicara nasional.
Kolaborasi itu menjadi salah satu kebaruan dalam perjalanan Fakultas Ekonomi dan Bisnis Universitas Malikussaleh dalam menggapai visi dan misi di era digital.
Memperkuat kerjasama
Dengan pihak eksternal, Fakultas Ekonomi dan Bisnis juga memperkuat kerja sama dengan berbagai pihak, baik dalam dan luar negeri. Sejak kepemimpinan Dekan Dr Hendra Raza, kerja sama dengan berbagai pihak menjadi salah satu fokus utama. Tak sebatas kerja sama di atas kertas, tapi juga mengimplementasikannya.
Kerja sama dengan Emavadev dari India, misalnya, membuat FEB mendapat fasilitas untuk ikut serta dalam berbagai event riset kolaborasi dan jurnal internasional.
"Emavadev bisa membantu percepatan profesor di FEB. Targetnya, kalau dengan kerjasama ini bisa menghasilkan dua profesor saja, kita akan diajak mengikuti event-event riset besar di India," papar Hendra menyangkut MoA tahun 2019 silam.[]
---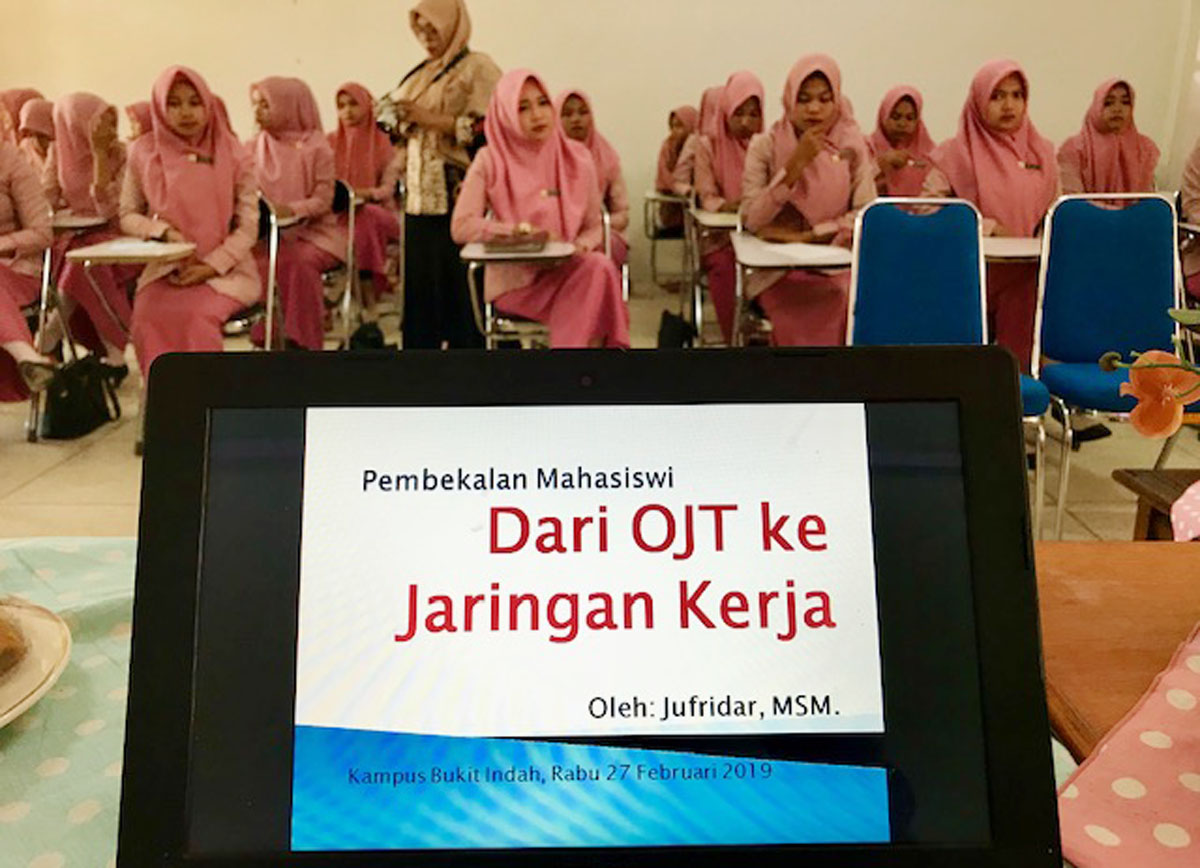 ---
---