Hello, September. Time to Power Up!

Howdy, Hivers!
Finally, it is September 1st. Can you see Jose Marie Chan peeking at your facebook feeds now? Are you hearing his songs playing everywhere you go? If not him or his, maybe someone else song's or differents signs that is telling us what's the occassion. The trend on social media about the memes about him are just his legacy that will always keep on reminding us when the "ber-months" are coming near or it has already started and that there is a long holiday that we should look forward to, since his songs are popular which is often played everywhere in the Philippines.
Before you sing the Christmas carols, pull out the Christmas tree in your storage room, and decorate your whole house with christmas bells and lights, let's power up first.
How swiftly time pass by, it feels like just a week or so since I retrieved my account from the dumps when I messed up my introduction post and lifting my reputation to where it stands now. If I had only known @hiveph earlier, I could have been guided well when I starting, but that was all in the past. What's important right now is that I still have made it and still thriving today.
Last month, I did my First Participation on Hive Power Up Day. At that time, I only have 43 HP in my account and I powered up 30 HP to strengthen it a little bit more. Since then, I got to engage more than what I can do before when I was starting up.
Aside from having larger voting power to increased curation rewards, more resource credits, and receiving 2.84% APR from the stakes, you can also win some prizes. You can refer to @traciyork 's post, "It's here! Hive Power Up Day for September 1st, 2022" if you are interest to know more or if you wanted to participate. Well, to a newbie like me, rewards doesn't matter that much but more into building our accounts but if there's a reward, then why not? Who else here doesn't like to have that anyway, right?
This morning, I got up earlier than my usual time for this and checked if the UTC Time striked September 1st already, so I can power up. Last time, I powered up 30HP since I have low HP but now that I have 176HP on my account, I think the minimum 10HP should work at least.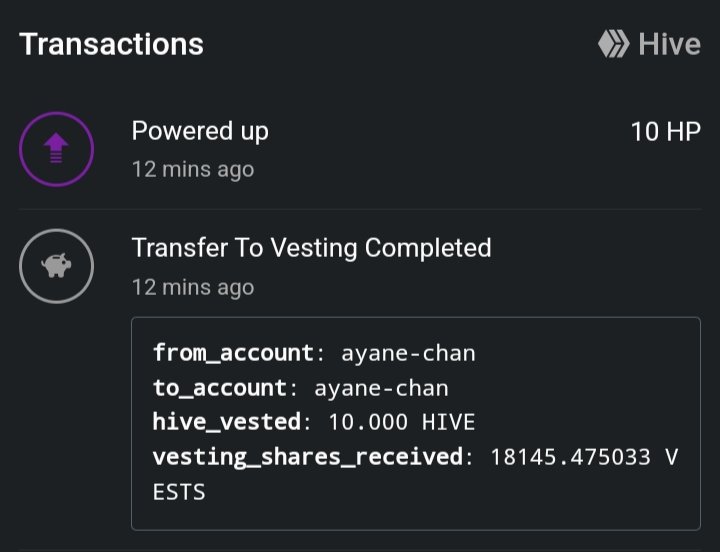 screenshot from my wallet
I now have 186HP; quite small unlike the others but that should do and can help get through this month. I'm not complaining because I can't and I know there isn't a need to for I know in myself that I'm not active in posting consistently every day last month. I can only hope that I can still have a good schedule this month, so I can still continue blogging and have more interactions in the blockchain as much as I want.
There, hive buzz notified and congratulate me in my latest post at its comment sections that I made it and I can see the size of my bee at the end of the event.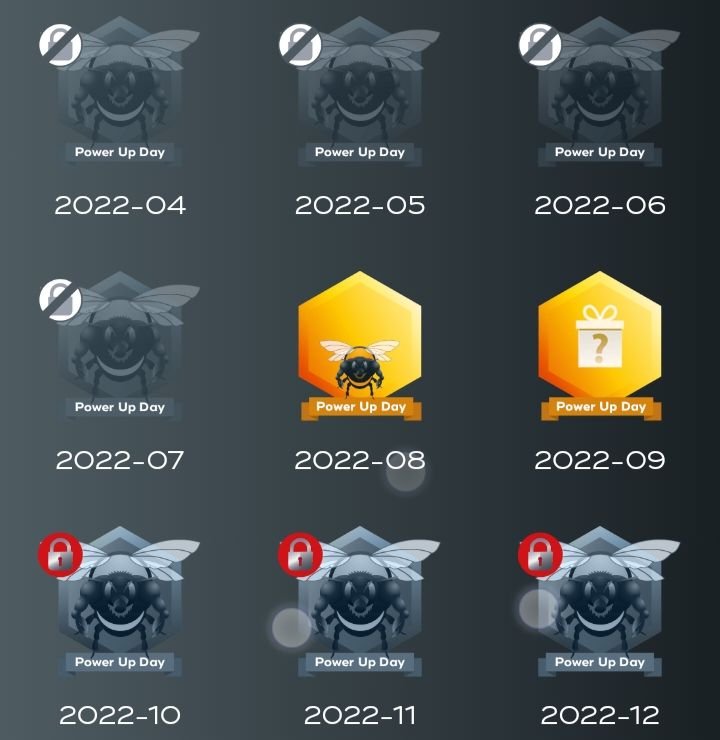 My achievements in Hive Buzz.
I went to check on my profile there at hive buzz. I'm still a red fish at the moment, which is acceptable for me since I know it very well for myself that I'm not exerting much efforts for the past few days. Procrastination is eating me up once again. Enough of that regrets and blabberings, I guess I have to set my goals for this month and I can have something to motivate me more at least. I'm thinking of aiming to acquire at least 300HP or maybe 400HP if I could. It would be a lot of work and I have to manage my time well to be able to do that but, all the best. Let us look forward to a good September and onto the next days.
More power to us!

THANKS FOR READING!!!
---
---