From AI-Powered Memes to Music Making, AI Window-shopping Is Fun.

Everyone already knows that the AI industry is booming at an incredible, some would say alarming rate. Although people are mostly focused on ChatGPT and its competitors. To no surprise, there are hundreds of other AI startups and apps built by individuals that are powered by this incredibly powerful technology. Exploring these AIs has been my interest since the December of last year and I gotta say, I've seen some really incredibly useful tools that can help you in Video Editing, Voice Syntetisation, Text-to-Image, Marketing, Productivity, etc, etc. But also some funny, useless even stuff. Goes to show that you can do almost anything with it.
I want to share some tools that show a bit of everything.
Gift Suggestion AI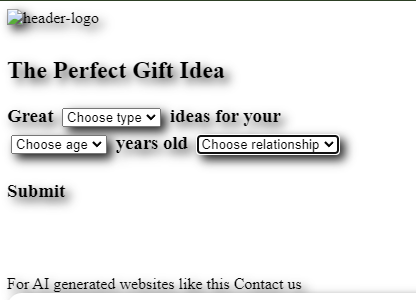 https://www.giftbox.co/
Simply called, Giftbox. Supposedly it should help you decide on a gift for someone based on their age and your relationship with that person.
My mother likes to read, so I wanted to get some book suggestions for my 57-year young mom. I'll let the results speak for themselves.
How to be a better mother
How to be a better wife
How to be a better homemaker
How to be a better friend
How to be a better daughter
How to be a better sister
How to be a better employee
/10. How to be a better human being.
There was a lot more of this. Basically, I got "how-to for dummies" suggestions, haha. While I think it's nice to work on yourself all the time, these suggestions just seem silly, oh well.
When I asked for more general ideas I go this.
A day at a spa
A day of shopping
A day of pampering
A day at the beach
A day of hiking
A day of fishing
And so on...
Okay this I can understand but damn it this is so generic I don't see how this should be something that you need. Just ask 3 random people you know and you will get much higher-quality suggestions, as simple as that. For some reason I found at least 5 or 6 AI specifically made for gift ideas. Some are better than others, this one just made me laugh with how out of touch it is.
Meme Generator
"Of course, we are gonna use AI for generating memes." That was the prompt for the Supermeme AI and I got some memes for my effort haha.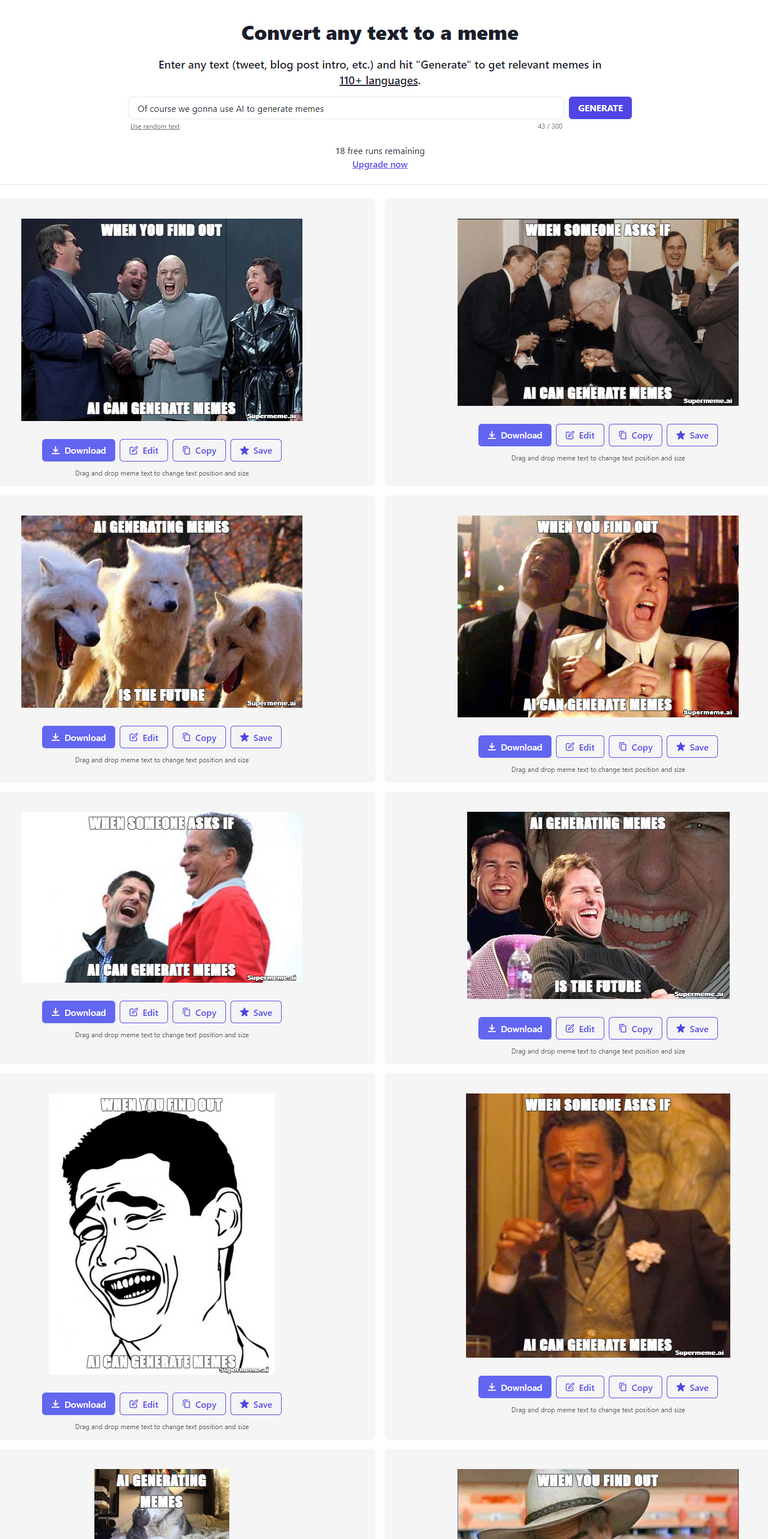 https://app.supermeme.ai?via=k9wp1zbpoh8qzteirn6g
It was kinda funny to play around with this one. Note that you have only 20 free prompts to use, so make it count. Leave a meme you created with this one in the comments so we can laugh together, haha. I sneaked my ref link under the image in case you decide to take a subscription I get a 20% commission (please don't hate me).
Beat-making AI

https://my.soundful.com/
Even though this project is still in the early beta. I have to say that it impressed me with Soundful's AI ability and ease of use. Because of stuff like this, I hear the argument that we are going to lose creativity if we just let AI do it. My view on this is that we are only getting an easier access to low-level, non-personalized music that we can toy around with, and try to incorporate with other skills like singing, etc. Maybe this can even be a first step to light up the passion for music-making for some people. I guess this is a topic for another time but it is interesting to think about. What do you think?
You can make and download 10 tracks, see if that might interest you. They have different paid plans that include different things, from getting master copies and even promotions for the music you create on their app.
2D to 3D Image Converter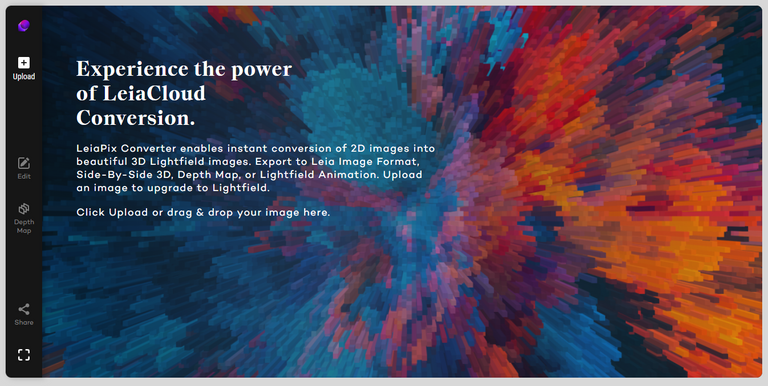 https://convert.leiapix.com/
I don't have too much to say about this tool. LeiaPix Converter is what you would expect. You give it a 2D image and you get a 3D animation as an output. I uploaded my profile pic into this app and I got this: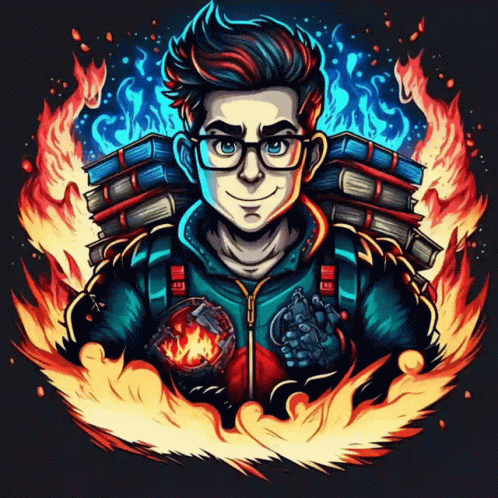 You can do some modifications to this, for example, the pace of the animation and the path of the motion. You can play around with the depth map if you want to change what is animated and what isn't. That's pretty much it. Maybe not the most useful tool ever but you could maybe think of a place where you could use something like it.
Text-To-Website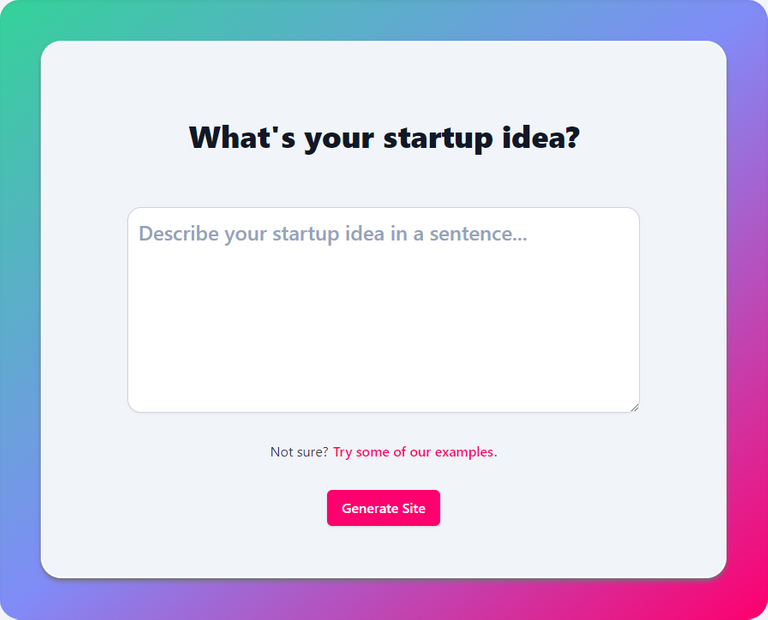 https://app.mixo.io/
Yep, you type something the website comes out, haha. We already have a lot of different tools that can help us create websites. With different templates, stock images, functionality, etc. You get all of this here from one sentence... kind of.
I'm set out to learn more about prompt engineering, you might have heard this term recently. Basically, I want to learn how to talk to AI and share that knowledge so that everyone can get the most accurate and most usable results by using prompts. So I told Mixo AI (this one), to make me a website with this prompt, "Solopretenuer, selling courses on prompt engineering.", and go this:

Neat. I think it's awesome how close this looks to an actual website you would make with a little time spent on some template website creation app. Maybe this isn't something revolutionary at this point and won't be used to actually create a website, but can be a source of inspiration that you can build upon.
OpenAI Codex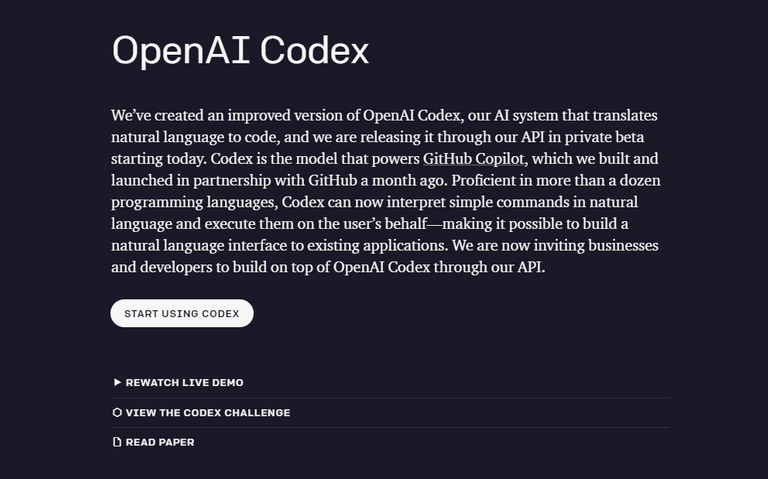 https://openai.com/blog/openai-codex/
One of many OpenAI projects that got under the shadow of ChatGPT. They are developing this thing to be able to give the opportunity for any noob without any coding knowledge the ability to create a game. This sounds ridiculous but what we've seen only in just the last couple of months getting developed I have no doubt this will eventually become a reality.
https://www.twitch.tv/videos/1114111652
This is a demo of the project from TWO YEARS ago. It's just incredible. If you want to try it out yourself you can do that in the OpenAI playground:
https://platform.openai.com/playground?model=code-davinci-002

Exploring AI possibilities has really been fascinating for the last two months. I want to share so much more in the future.
Did you stumble upon any of the AIs that might be useful or entertaining to use? Have you discovered another ChatGPT or Midjourney? Please share in the comments.
As always, thank you for reading.


IF you need help starting here at Hive, I highly recommend you to hop on The Terminal discord server, here's an invite: https://discord.gg/Wv5yQwyF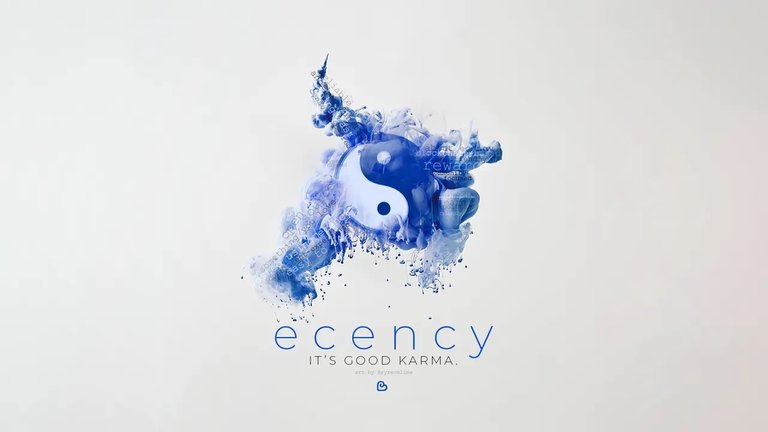 ---
---