"BUFFET AND COFFEE" WITH MY TEACHER AND FRIENDS

Hello everyone in the Pinmapple community. Have a nice day. Today was a good day for me, I went to school to receive my bonus and met my teammates again. We talk a lot and plan to prepare for our party. The money wasn't too much, so we decided to go eat and then have coffee to talk. And I want to share with you about my trip today.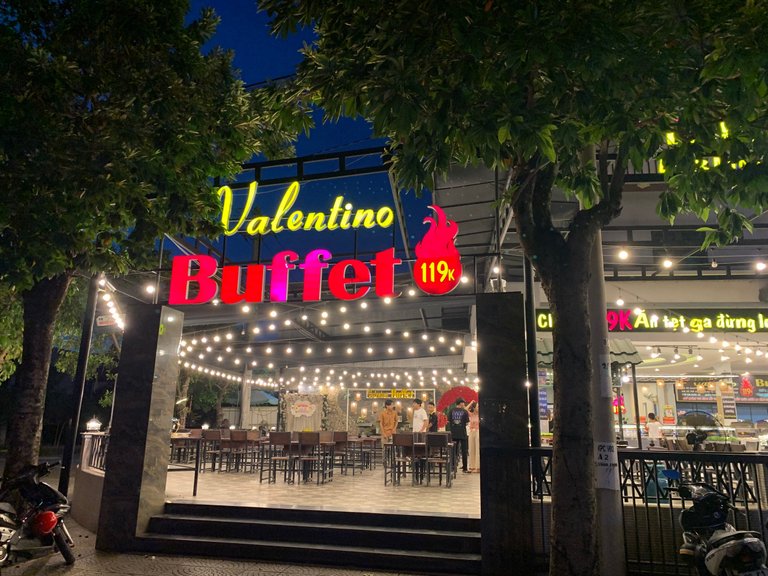 ---
BUFFET
We arranged to meet at the teacher's house at 5 PM. When everyone was fully focused, we left right after that. We choose the Valentino buffet to be the first destination in the evening to soothe our hungry stomachs 😁. The shop is located on Cao Son Phao Street, Dien Ban Town, Quang Nam Province. The shop is open from 4 PM to 10 PM This is also our first time going here so we had to use google maps help to get there. Fortunately, everything went smoothly and we arrived at the restaurant only at 6 PM.
The first impression when I entered the shop was the space here. The restaurant has a cool outdoor space, you can eat while watching the stars 😁. The surrounding of the shop is lit by many small yellow bulbs, which make the space even more romantic. After settling into our seats, we went to the food counter to choose. A variety of foods such as meat, fish, and other seafood are displayed here. They are displayed very clean and eye-catching. There are ready-to-eat foods here and there are also fresh foods that you can grill or cook hot pot.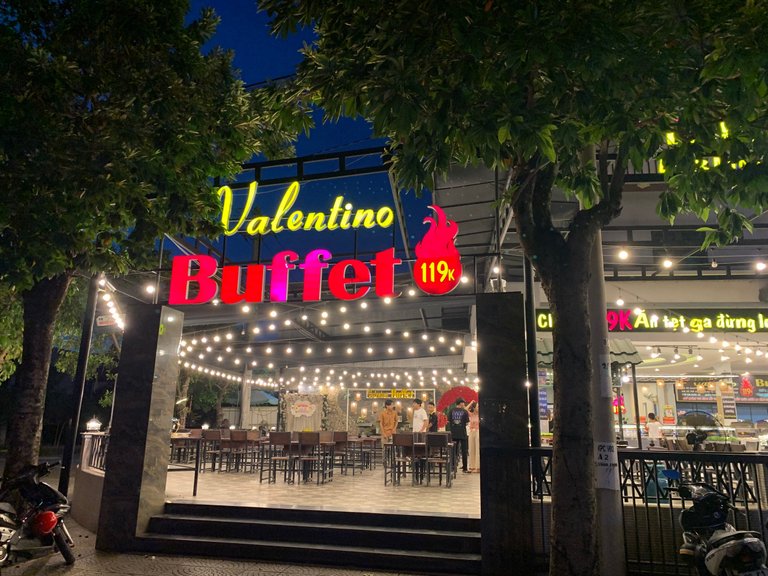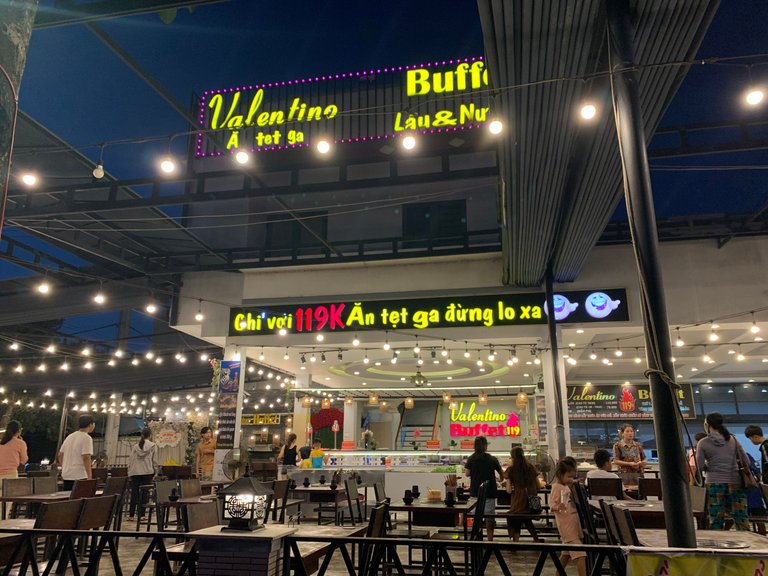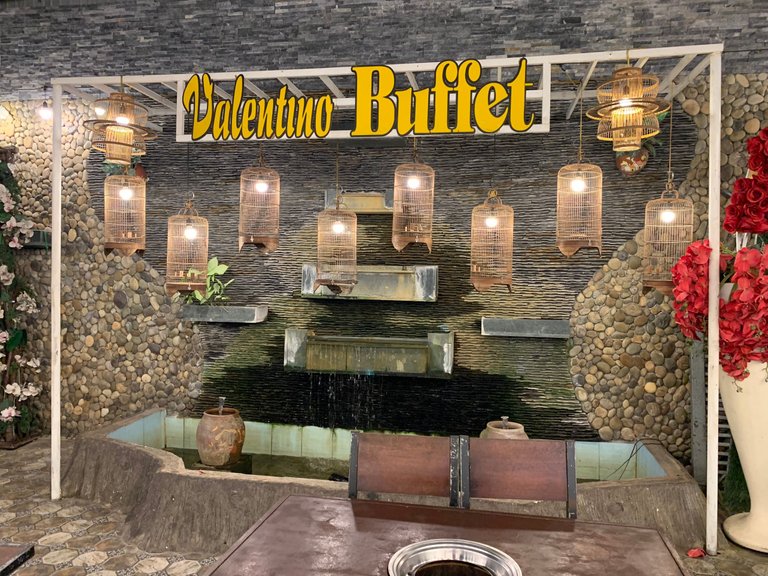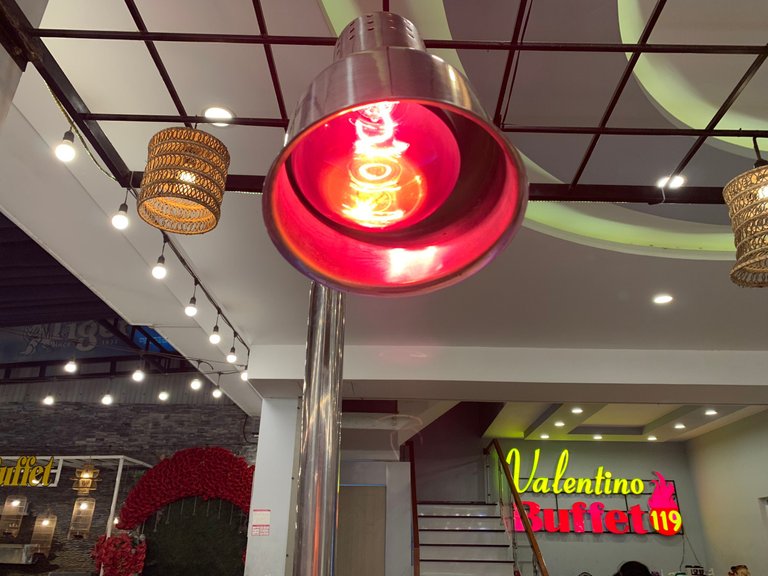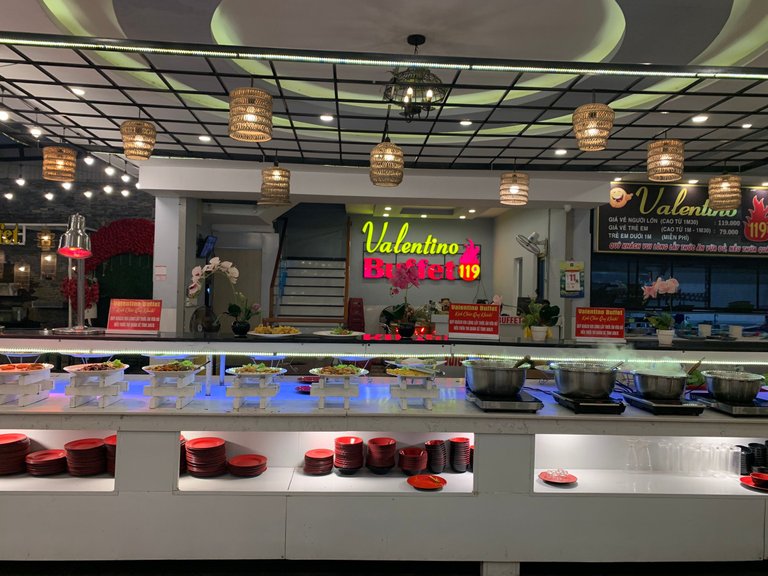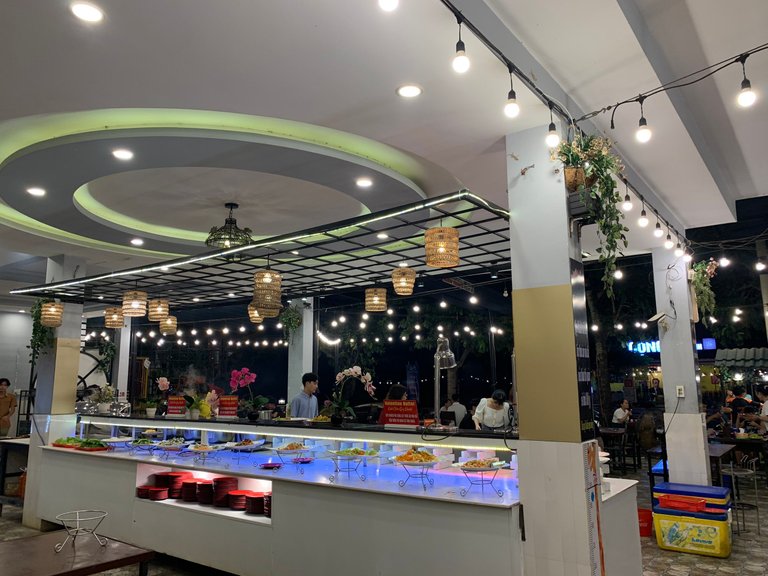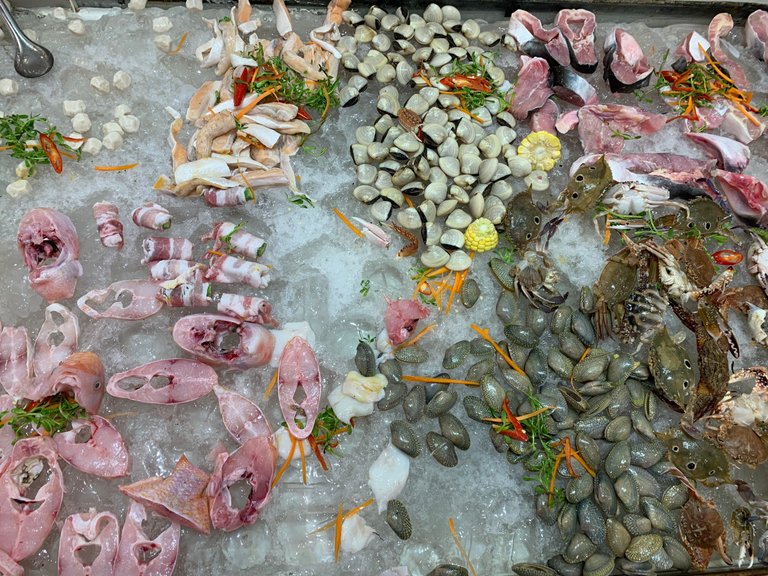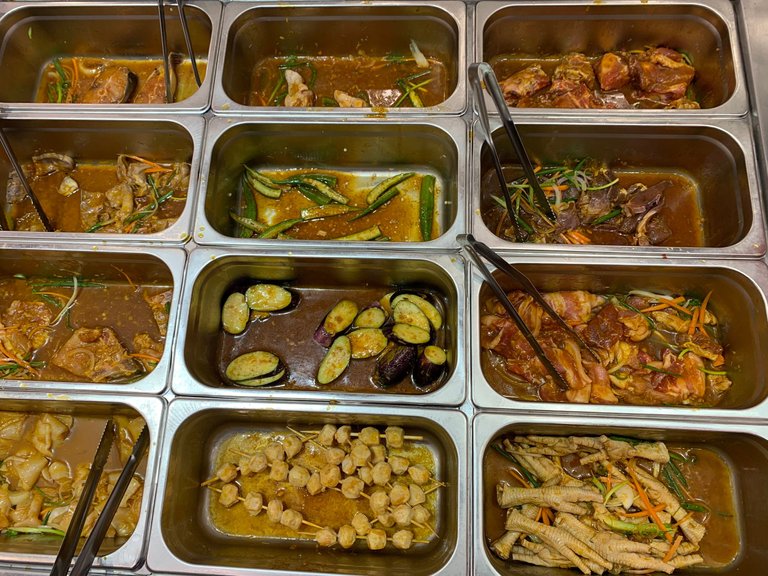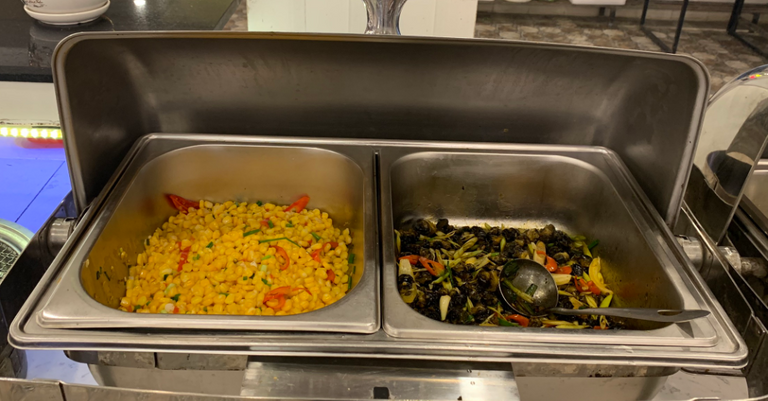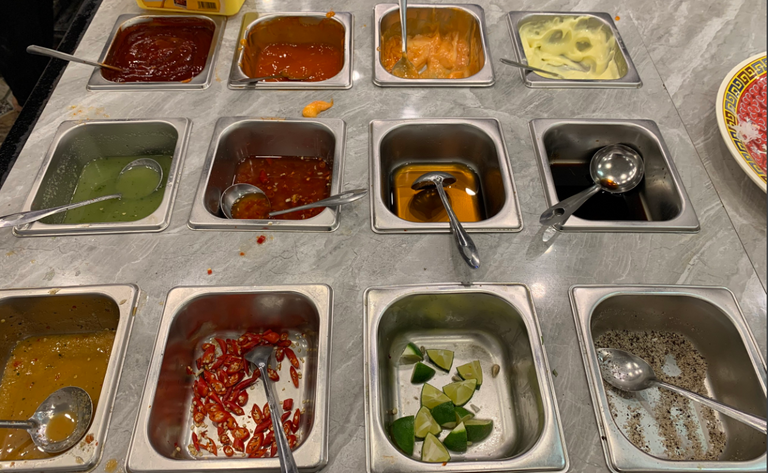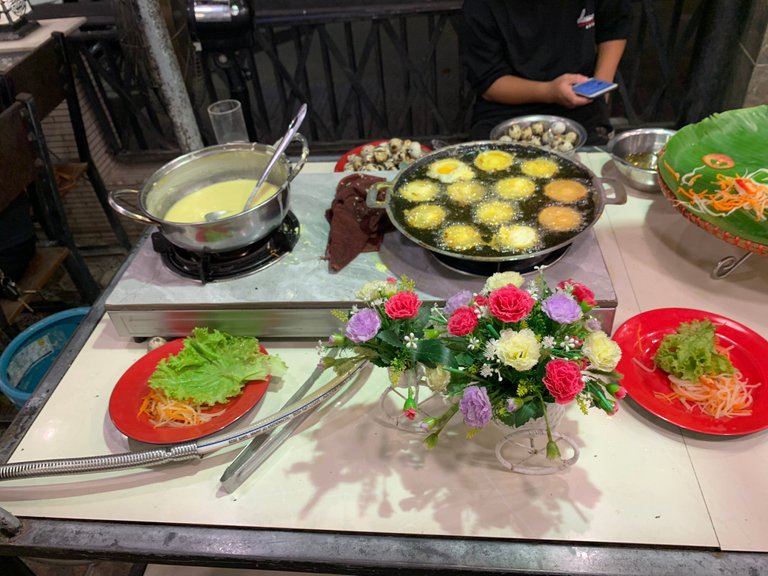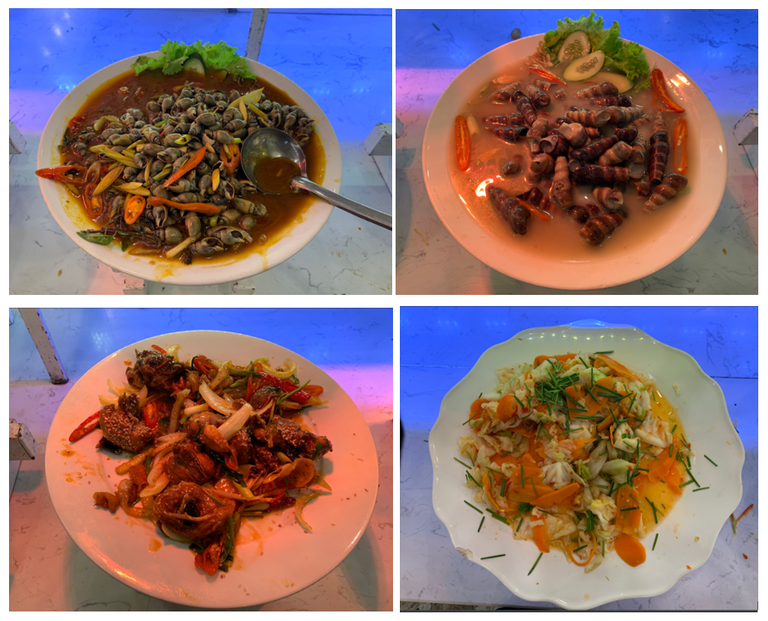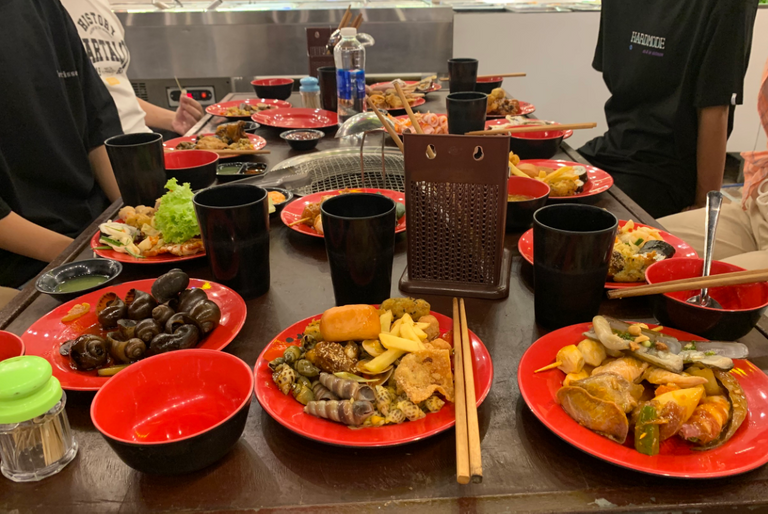 After eating the savory dishes, we went to the counter to look for dessert. Today there is jelly, guava, mango, and red bean soup. I have tried a little of each type, all are delicious, I like the red bean soup the most, it has a very sweet taste.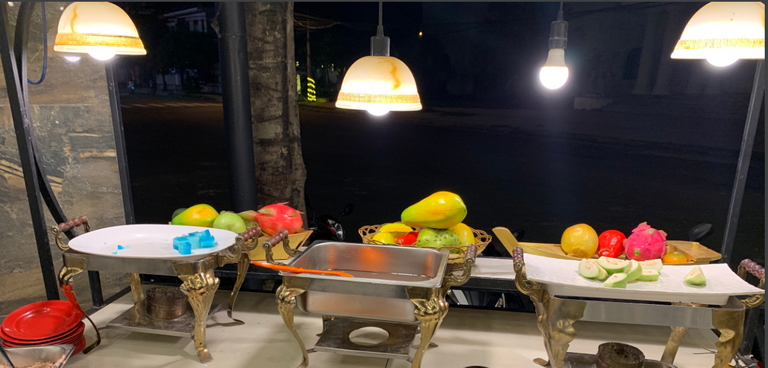 We finished eating at 8 PM. The meal was delicious and each of us was very satisfied. We go to the counter and pay. The meal per person is 119,000 VND or about 6 dollars excluding drinks. I find this is cheap and suitable for students like us. Children with a height of less than 1m3, only 79,000 VND, equivalent to 3 dollars/person.
---
COFFEE
We got back to our town quite early, so we went to a Paris cafe to talk for a while.The shop is located at 19 Nguyen Thanh Han Street, Nam Phuoc Town, Duy Xuyen District, Quang Nam Province. Because the view here is beautiful and eye-catching, I decided to go around to introduce it to everyone.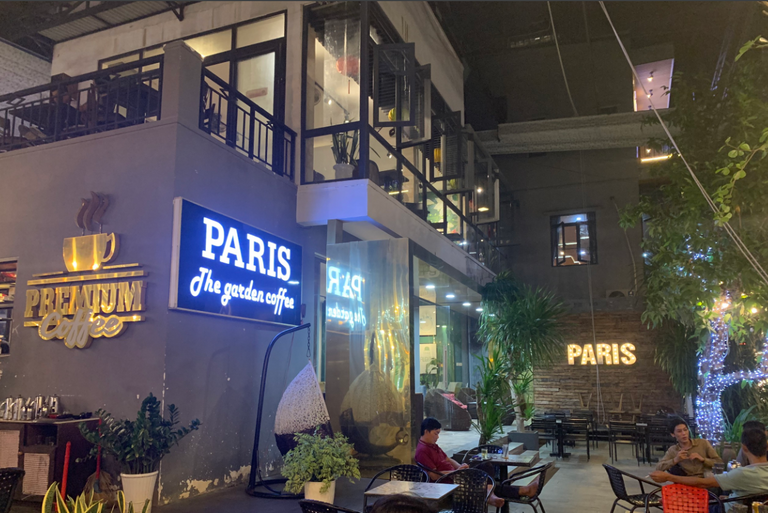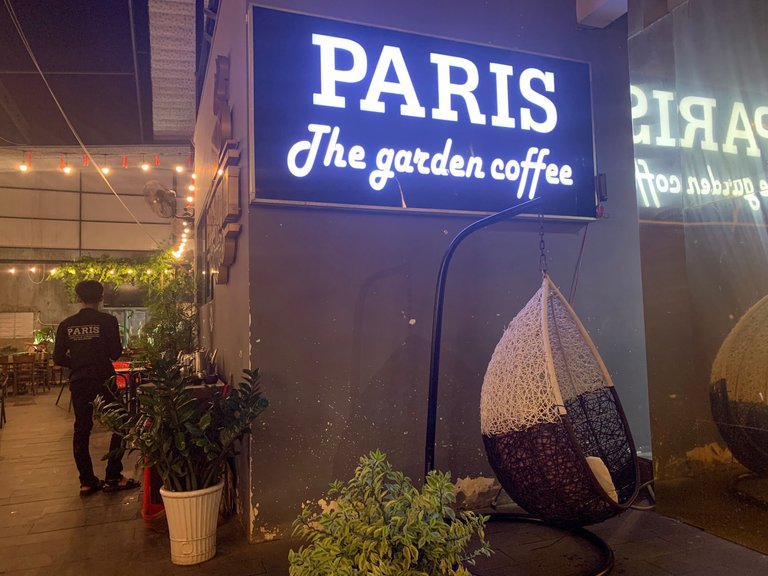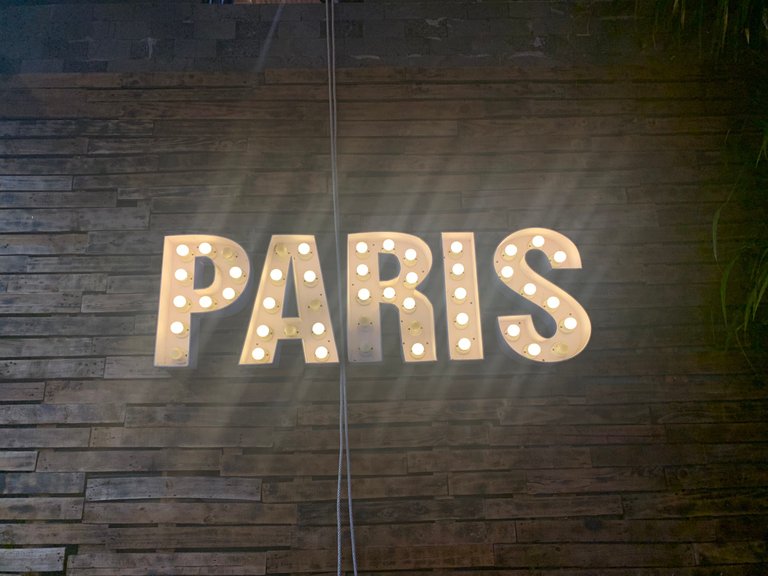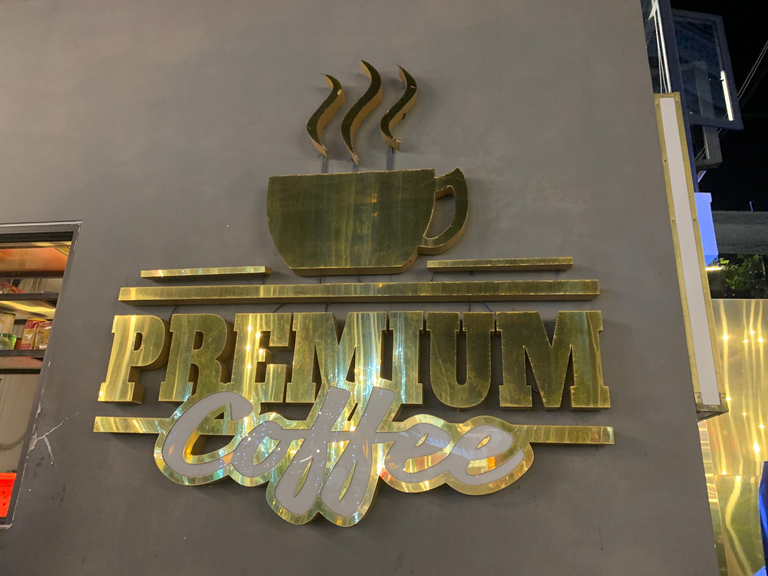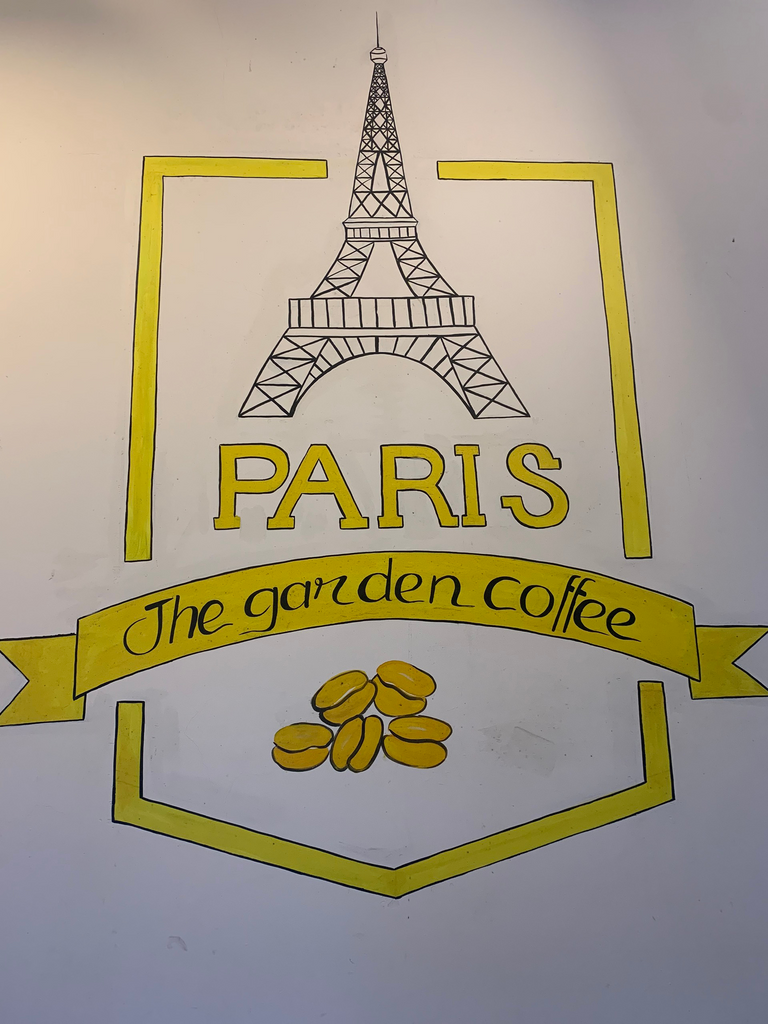 Like the name, the shop is decorated in a modern style and has an Eiffel tower symbol. We sat near an aquarium. Looking at the swimming fish looks very happy. The surrounding space is covered with the green color of trees. Inside the shop, the page is simply decorated, but it seems that the shop makes use of every corner to decorate, so I like it.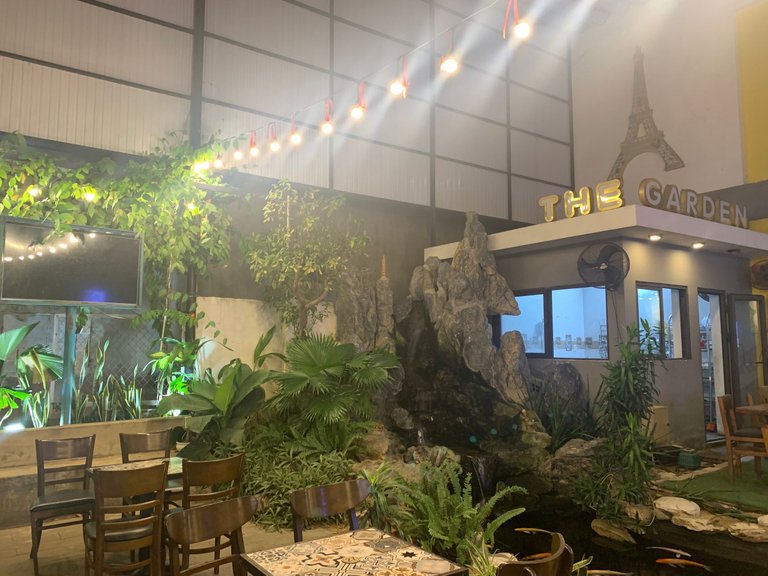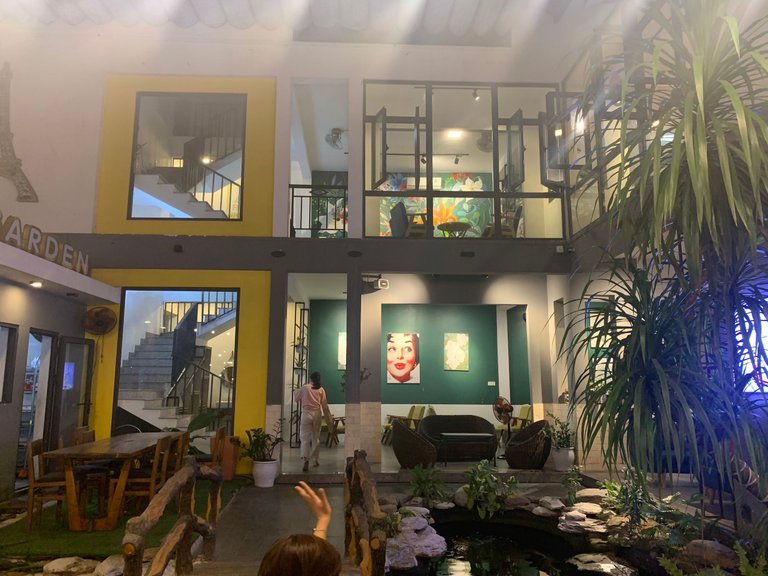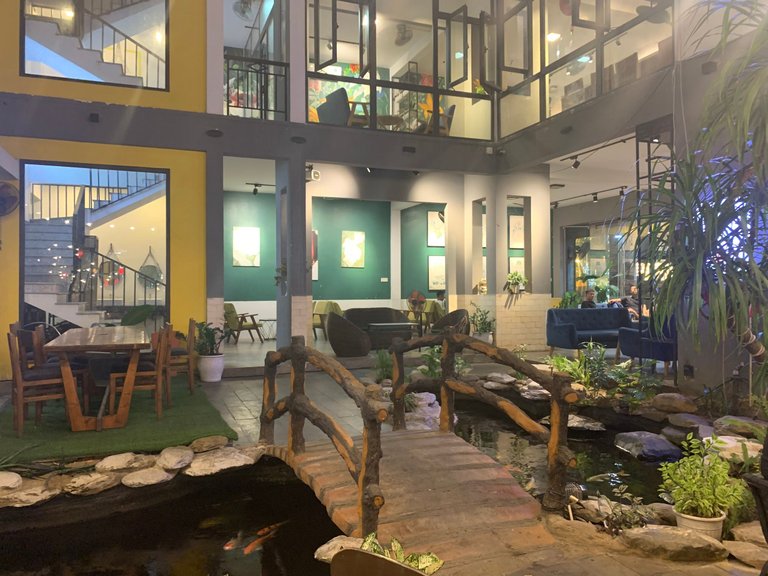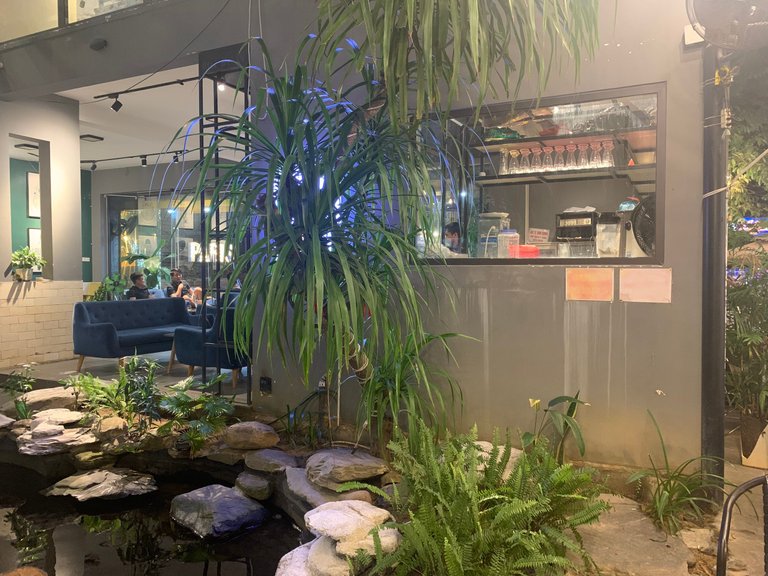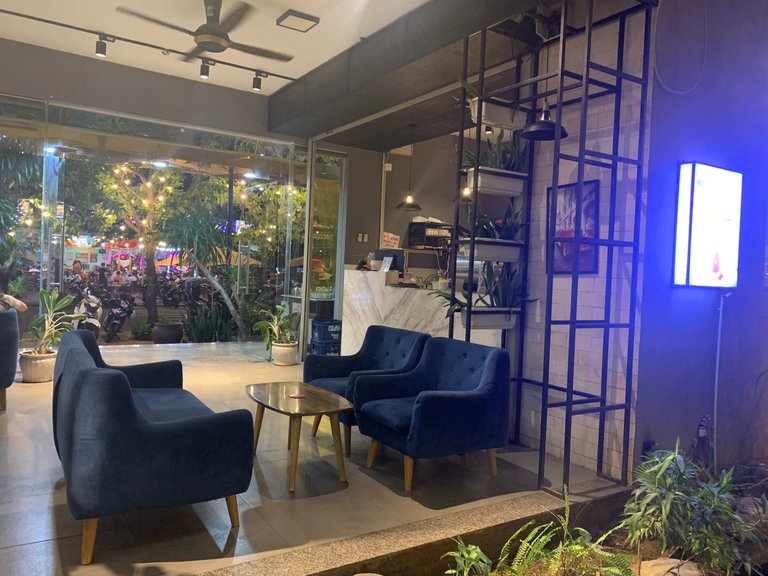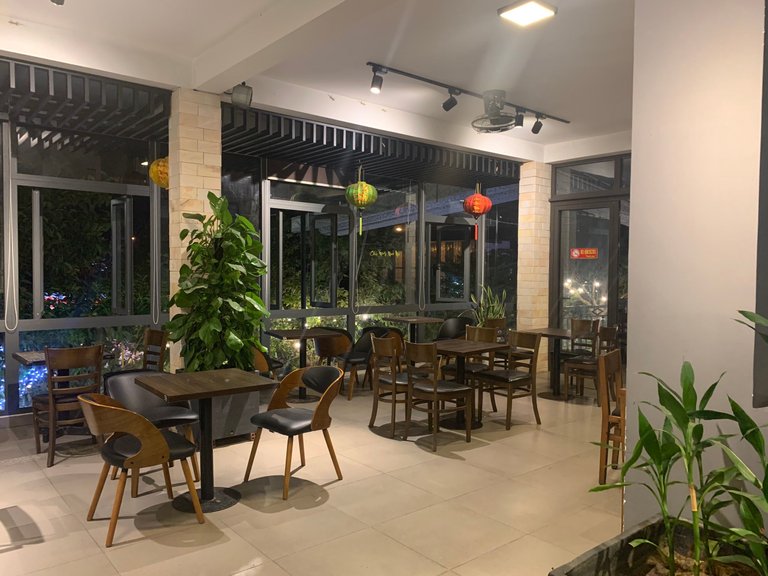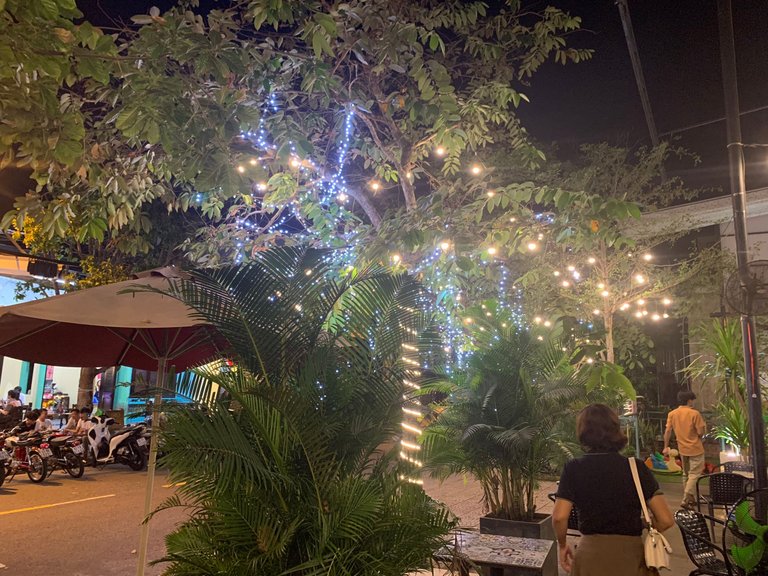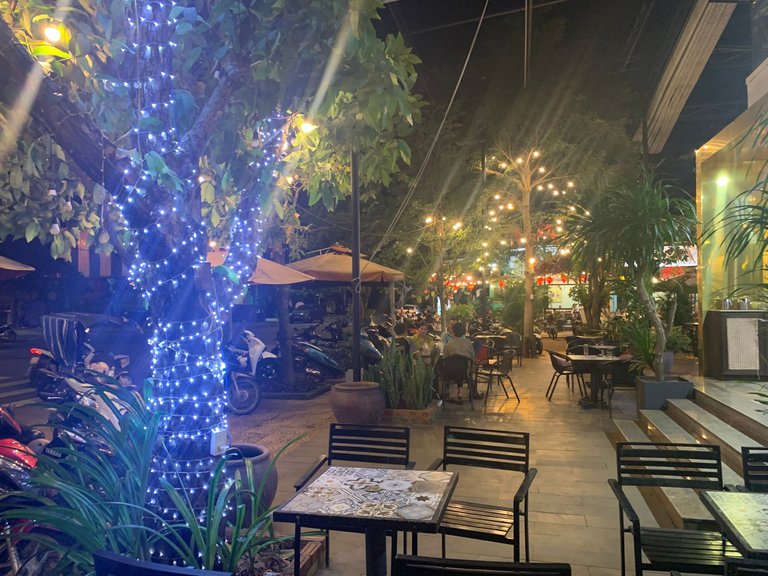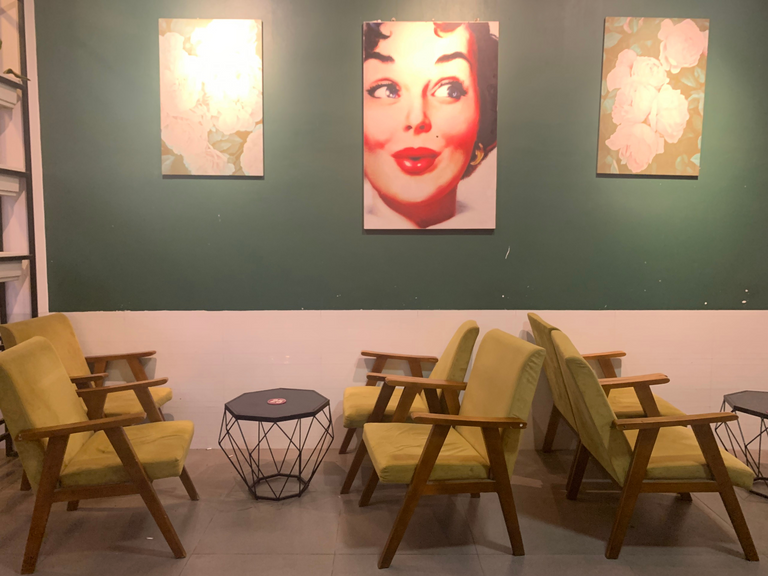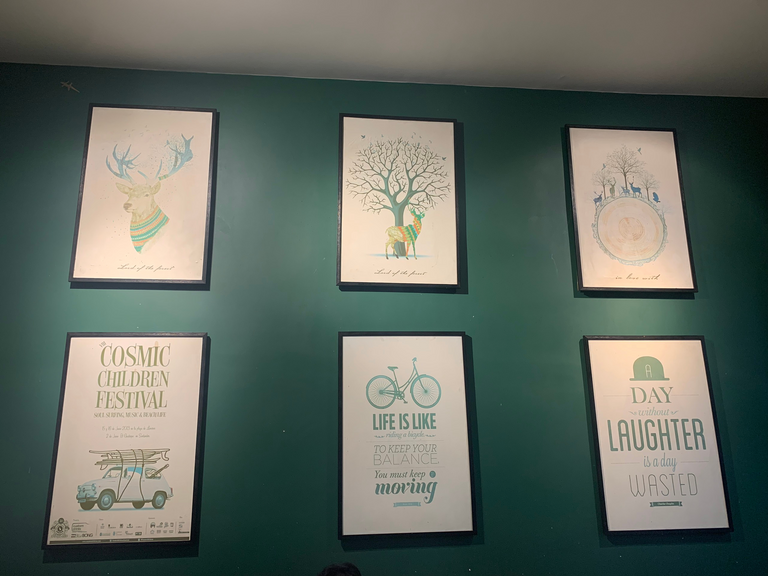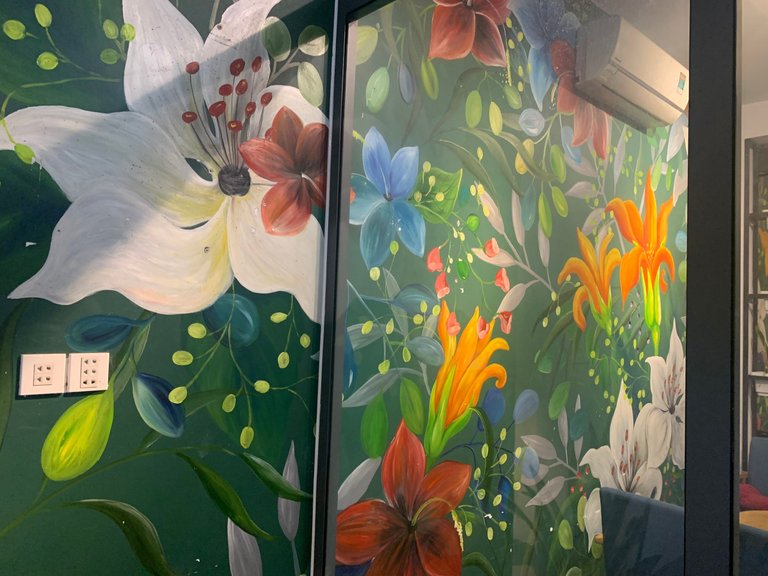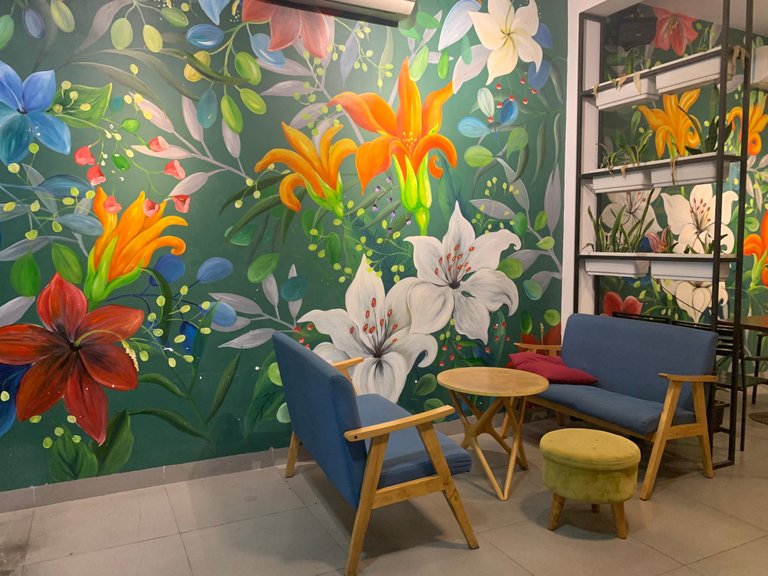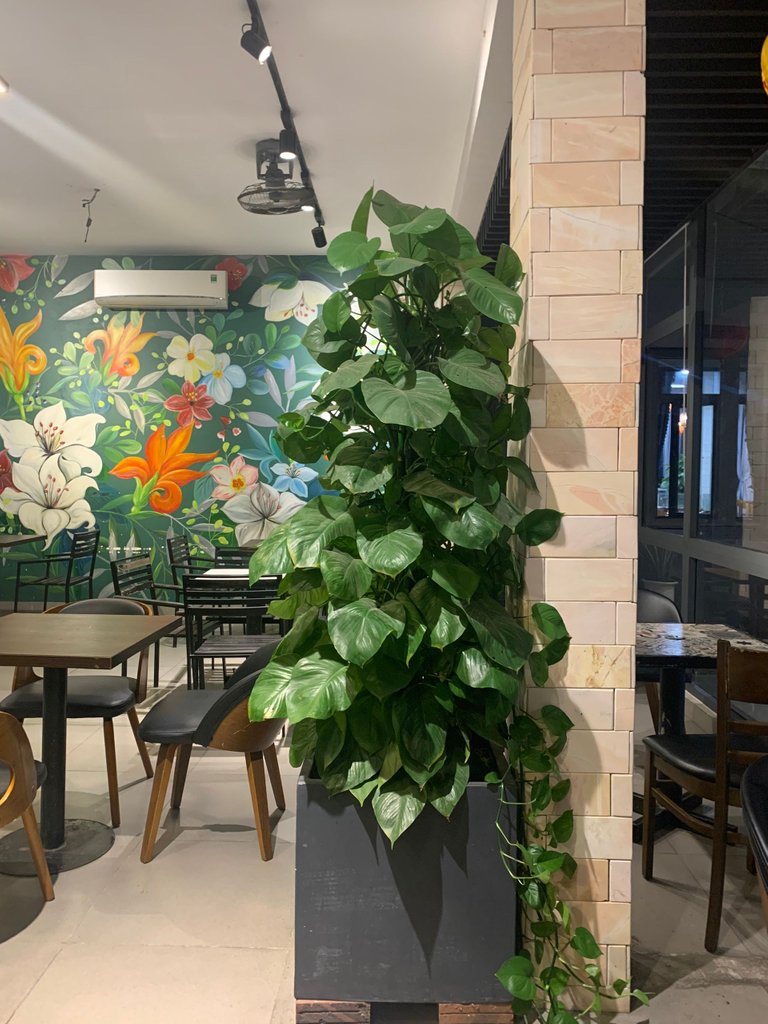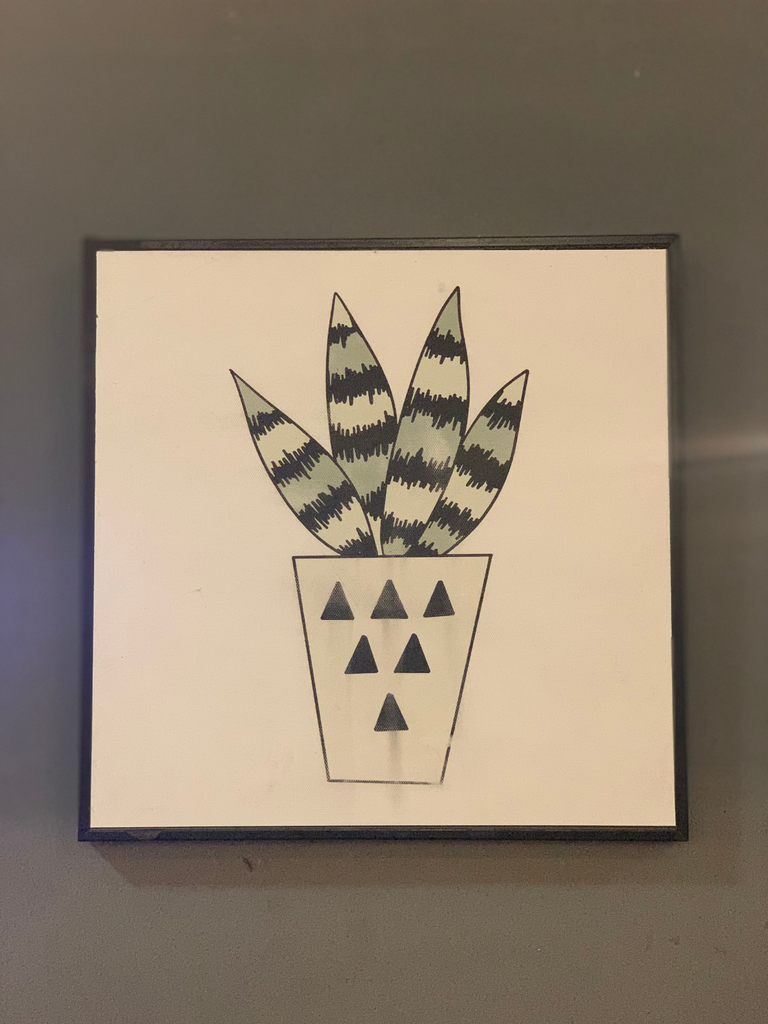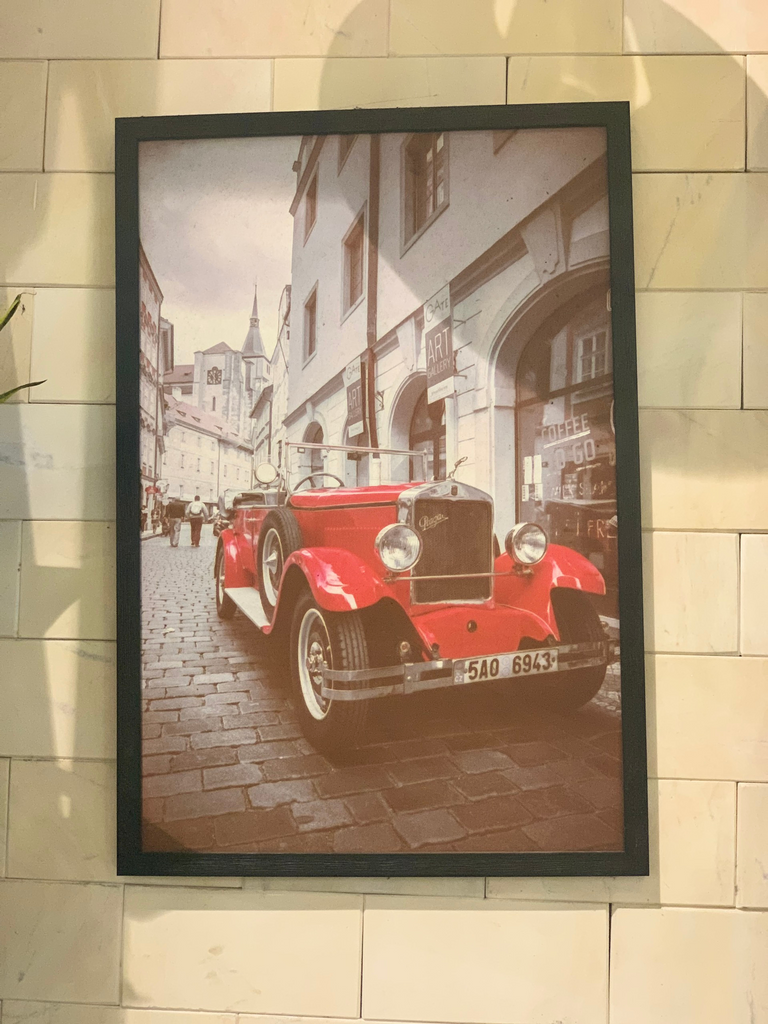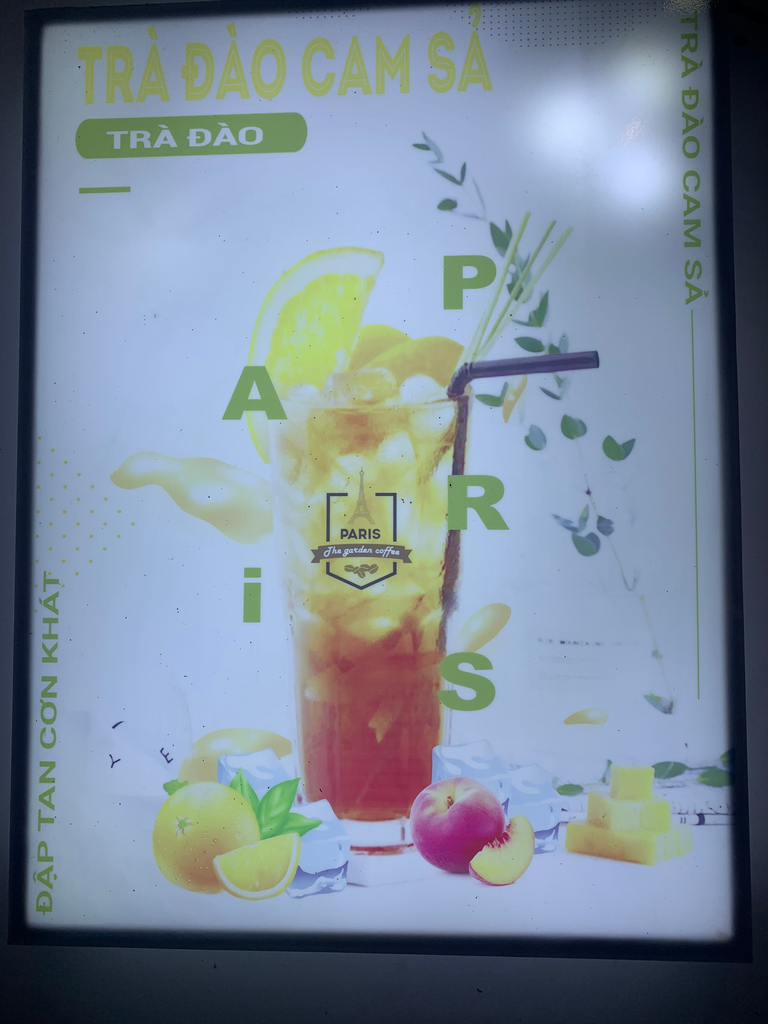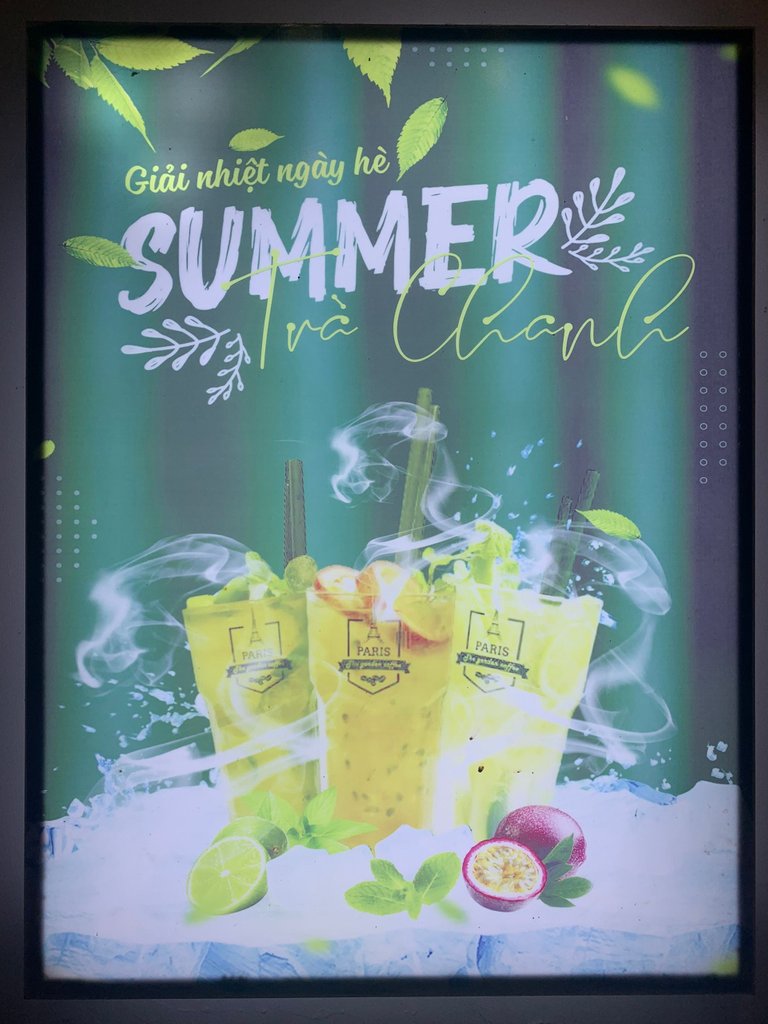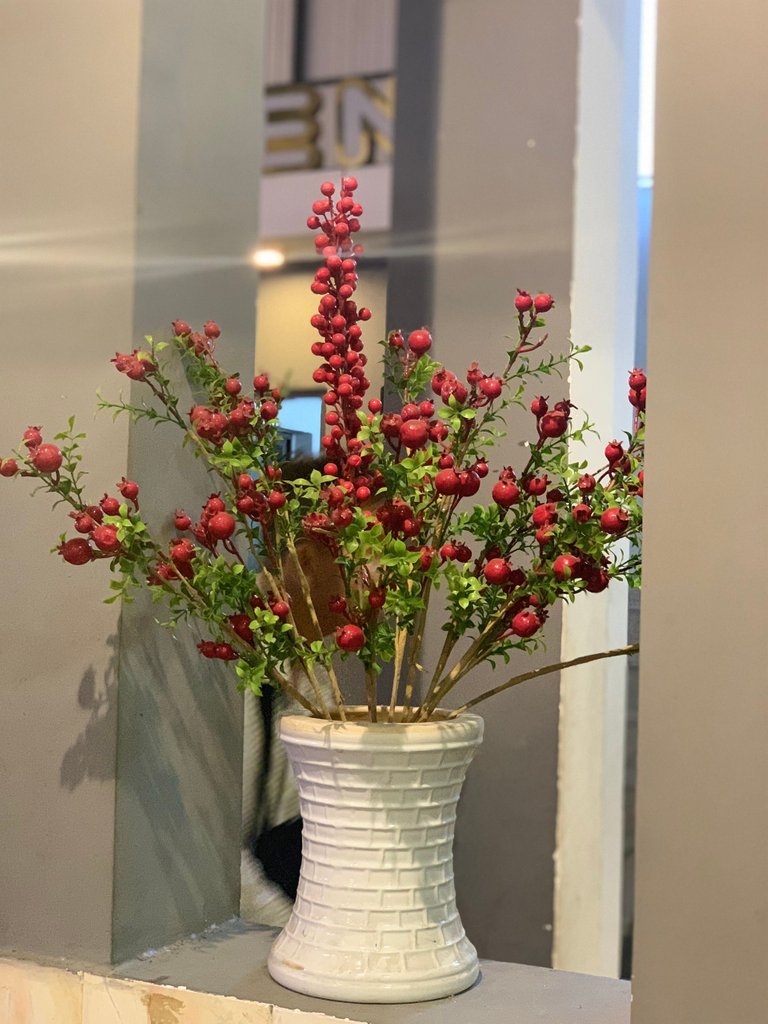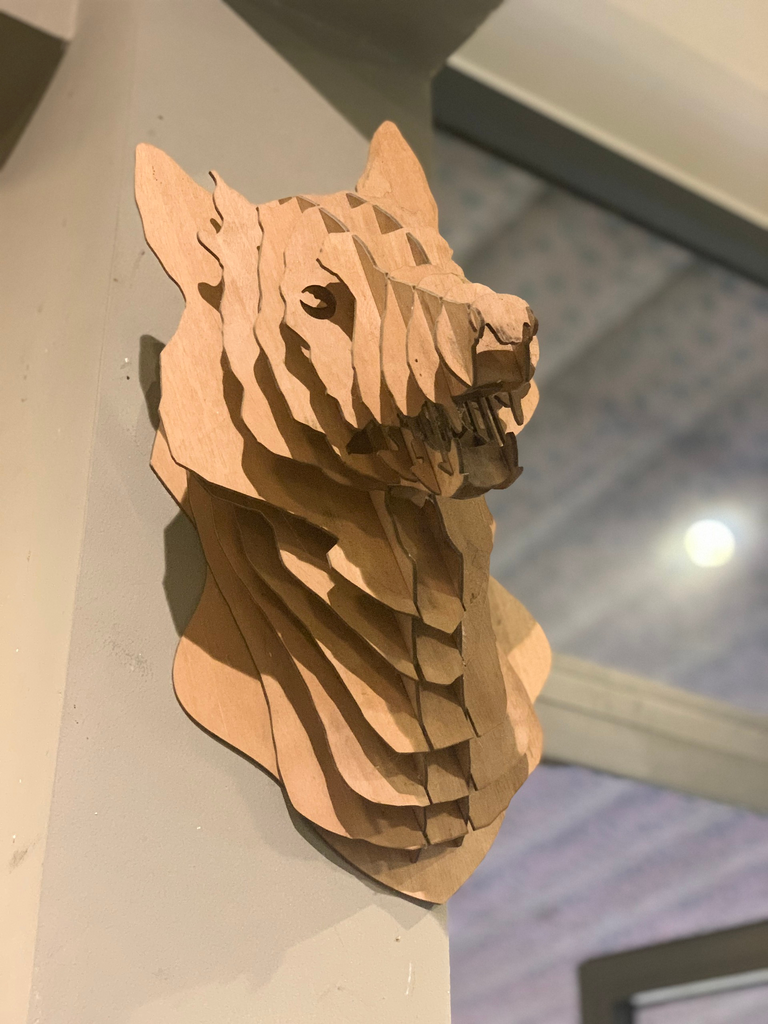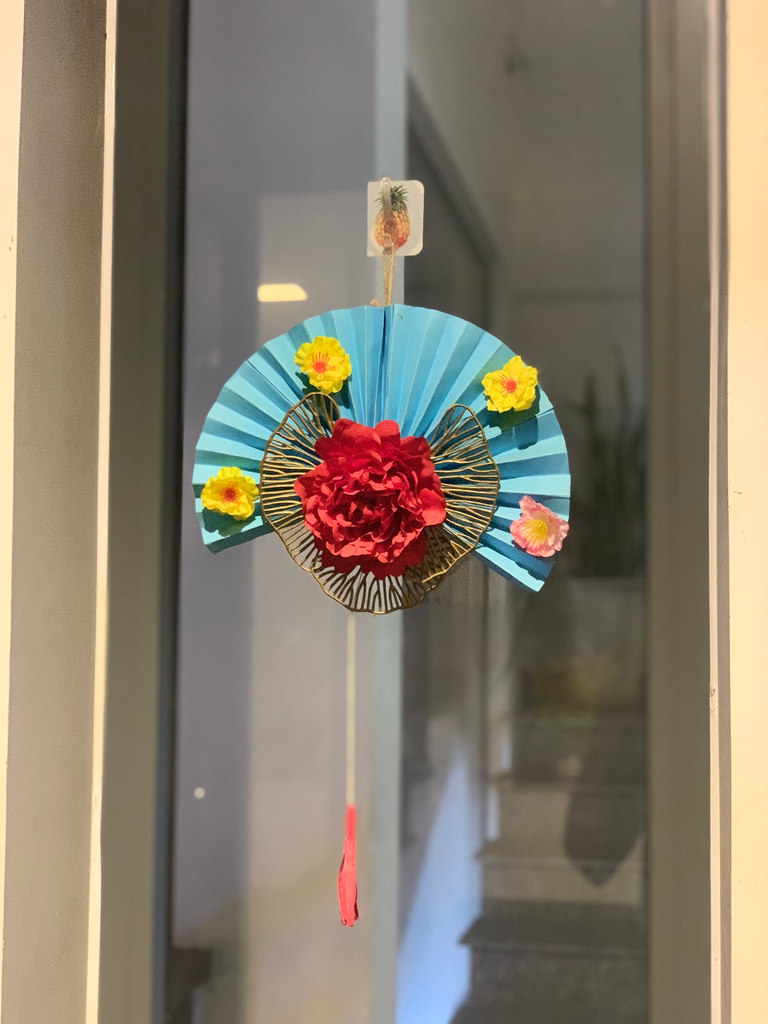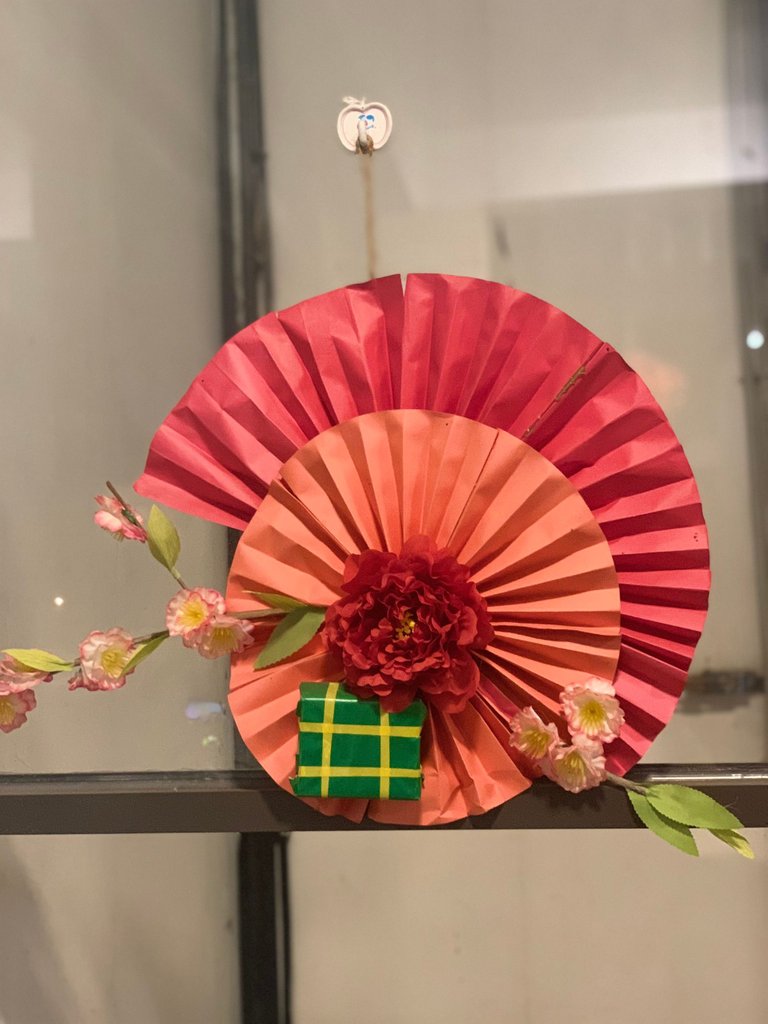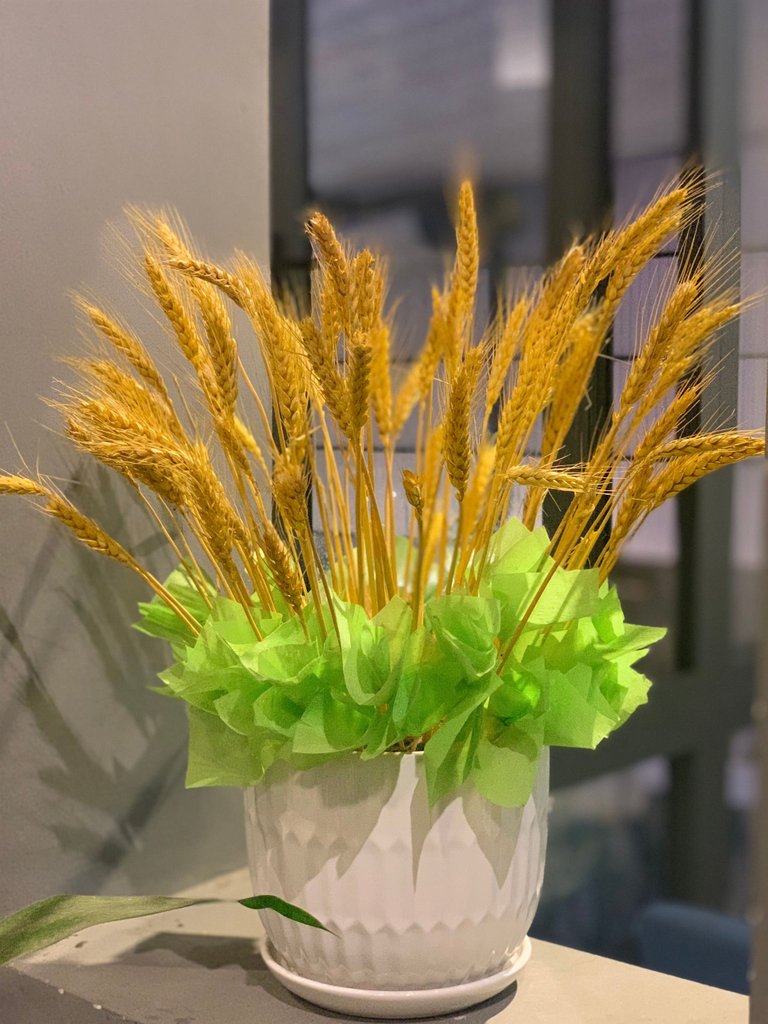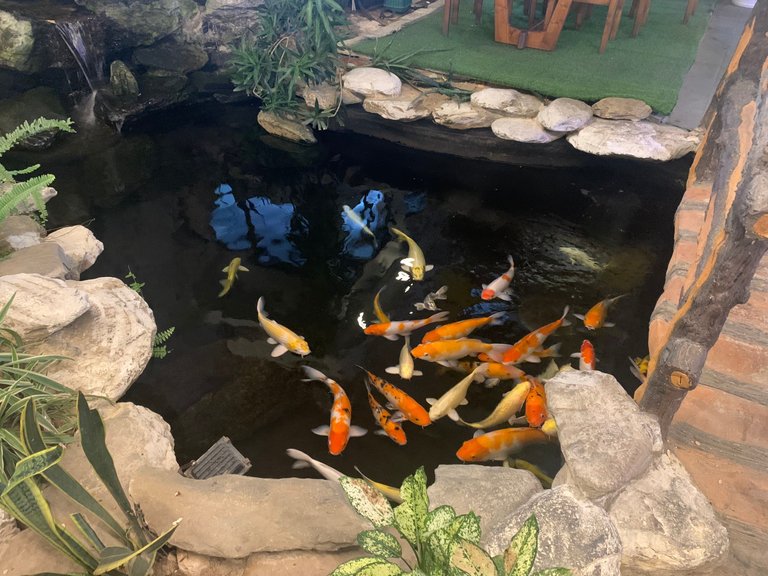 I order myself a durian ice cream that will be the last dish of the day😋. It's very good. Because the aroma of durian blends with the fat of milk to create a wonderful taste. Drinks here are only priced from 12,000 VND to 32,000VND equivalent to about $0.7 to $1.50.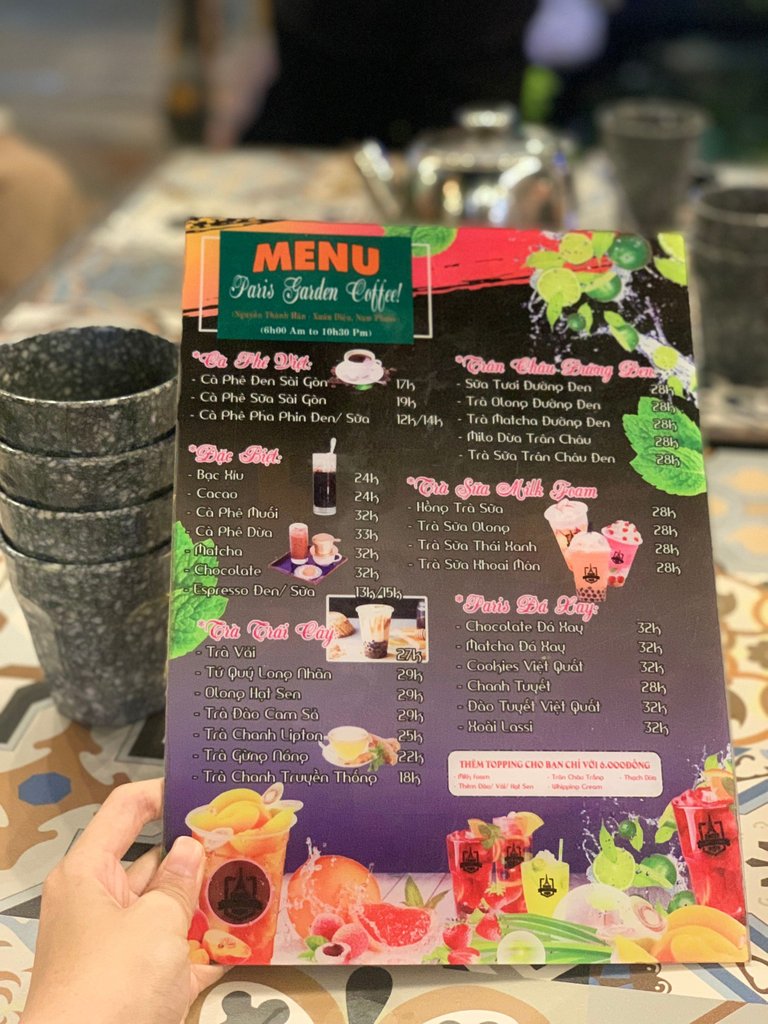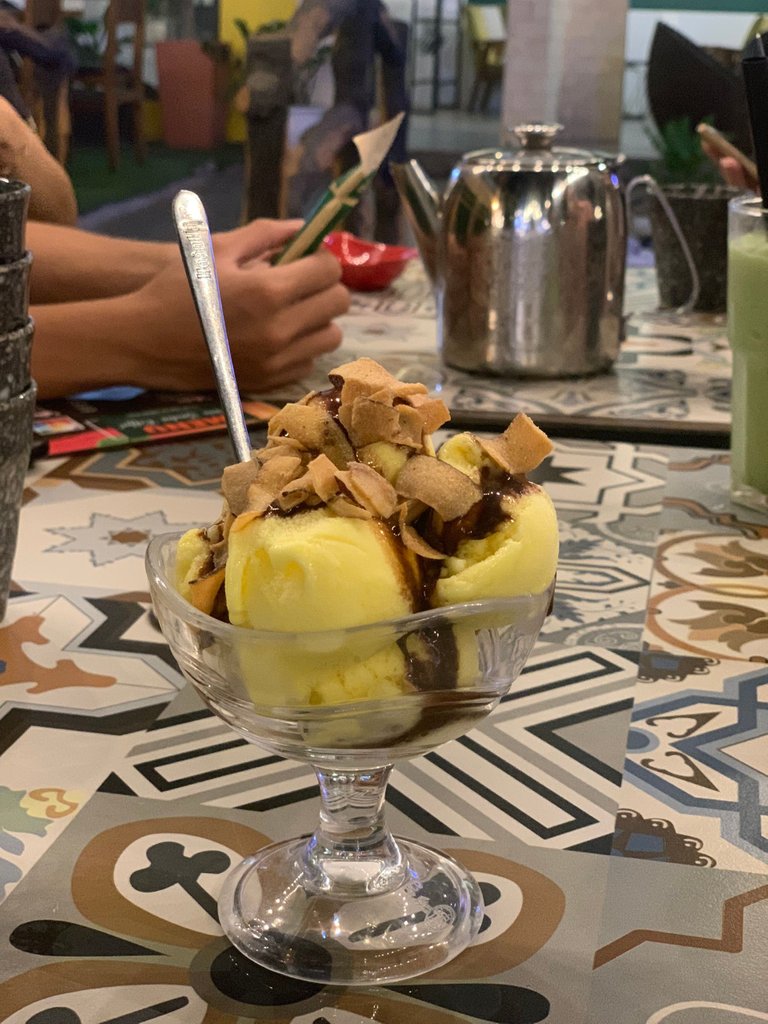 It was a very happy and fulfilling day when I was able to go to many places and enjoy many delicious foods. Thank you for taking the time to read my article😍 I hope my article will interest you. Stay tuned and look forward to my upcoming interesting articles.
---
---