Levante promenade - Access to port Malaga 📷 Spain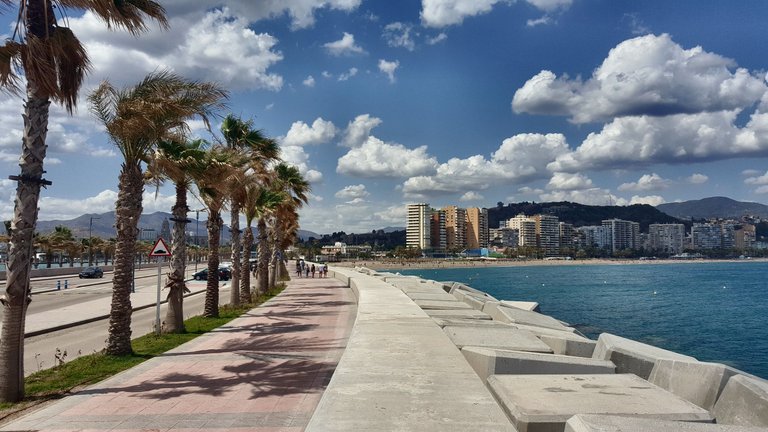 One of the most visited places by tourists in Malaga, especially for its views of the city and the port, is the Paseo de Levante.
This promenade is one of the accesses to the port of the city. In 2012 it was given this name, but it took several years of construction as the work was stopped in 1945 to continue it later.
Uno de los lugares más visitados por los turistas en Málaga, sobre todo por sus vistas a la ciudad y el puerto es el Paseo de Levante.
Este paseo marítimo es uno de los accesos al puerto de la ciudad. En el año 2012 se le dio este nombre, pero llevó varios años de construcción ya que la obra se paralizó en 1945 para continuarla más adelante.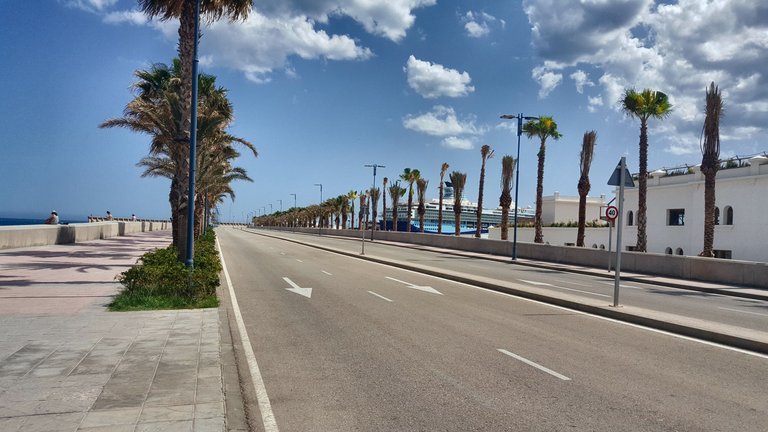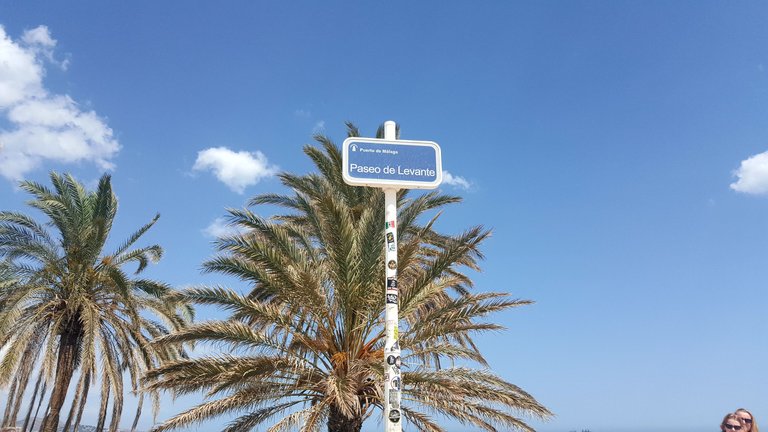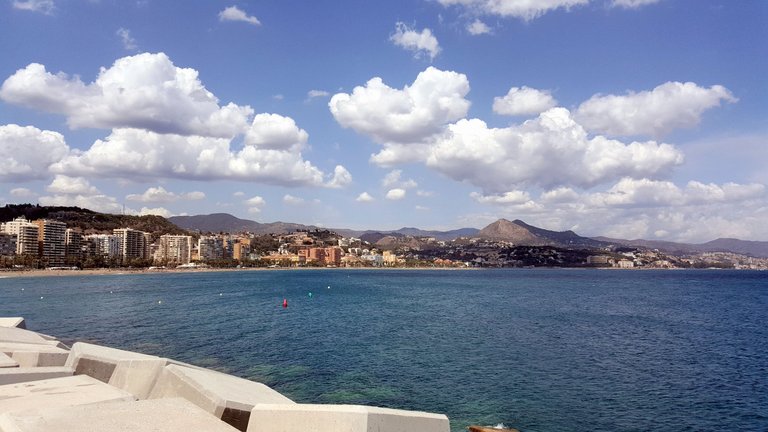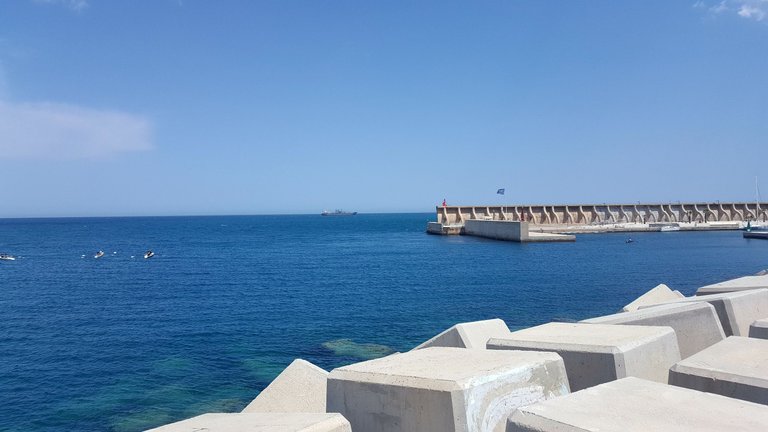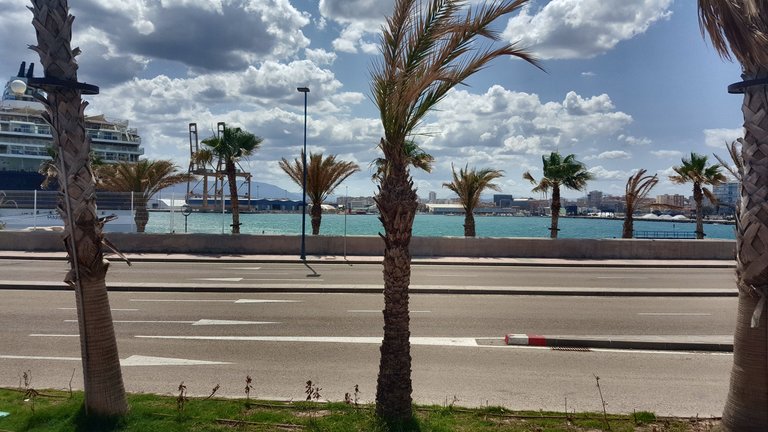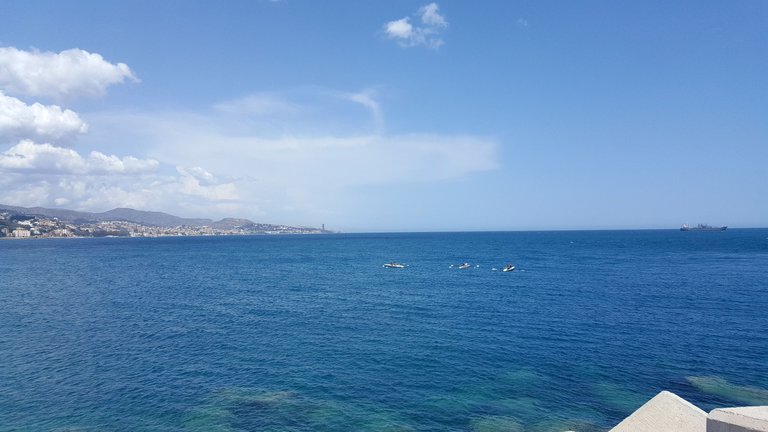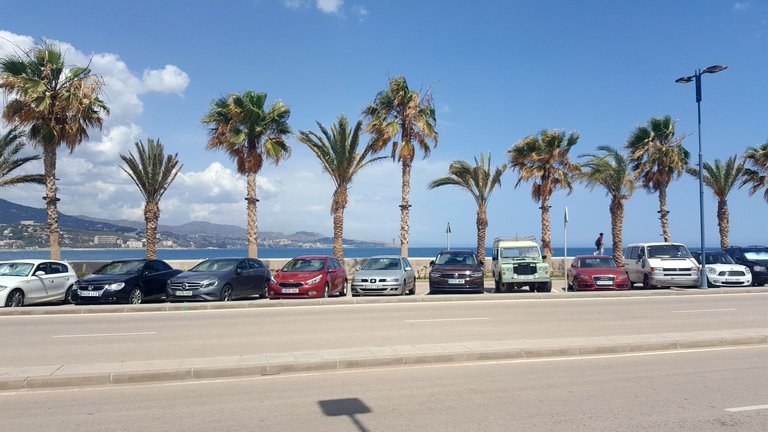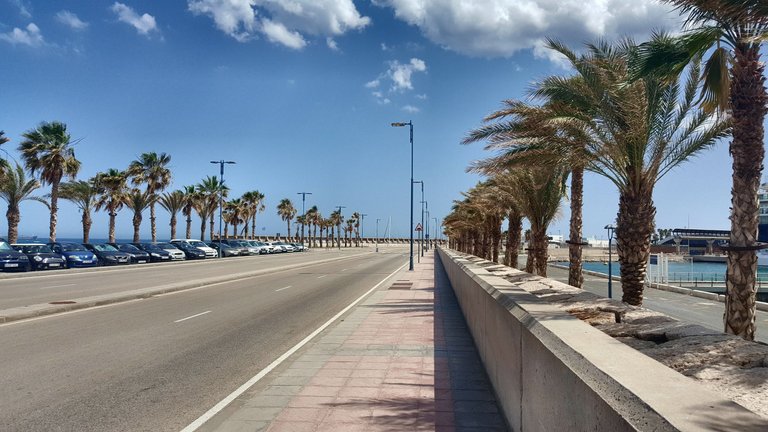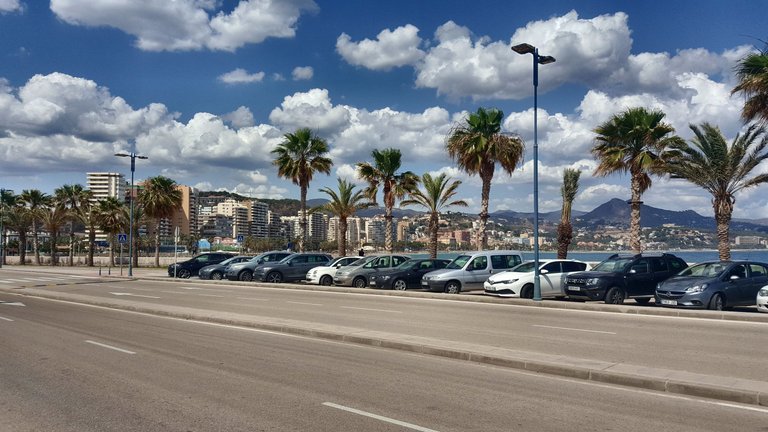 It has an extension of almost 800 metres and begins where the Paseo de la Farola ends, so called because it contains the city's lighthouse, and ends at the terminals of Club Mediterráneo.
El mismo tiene una extensión de casi 800 metros y comienza donde termina el Paseo de la Farola, llamada así por contener el faro de la ciudad, y termina en las terminales de club Mediterráneo.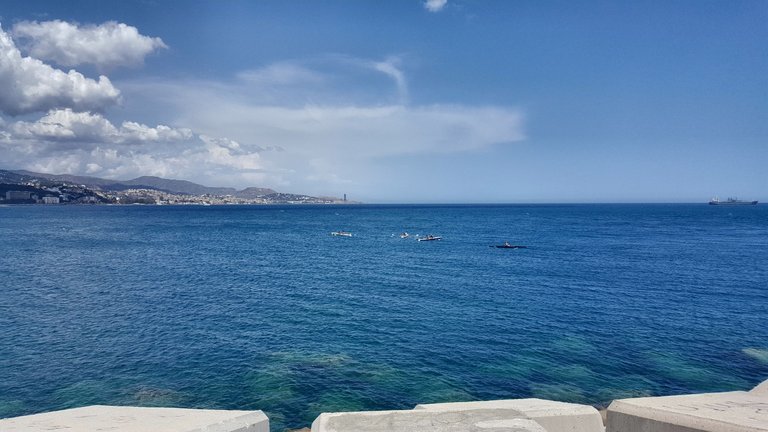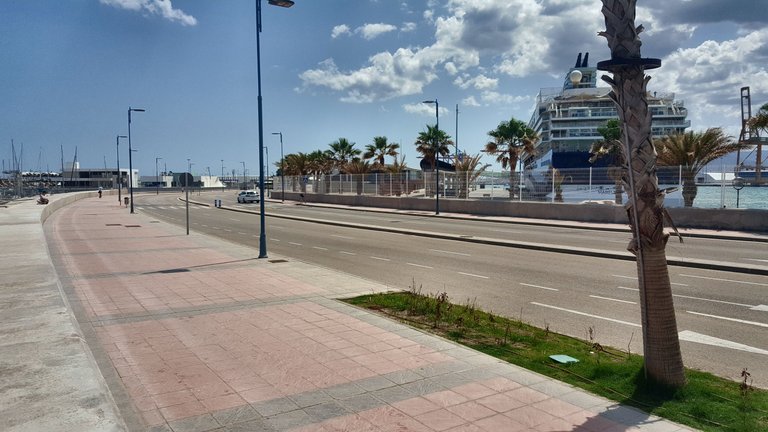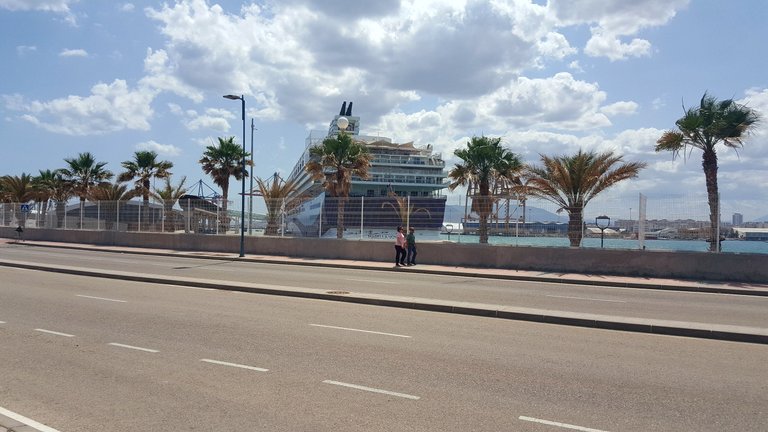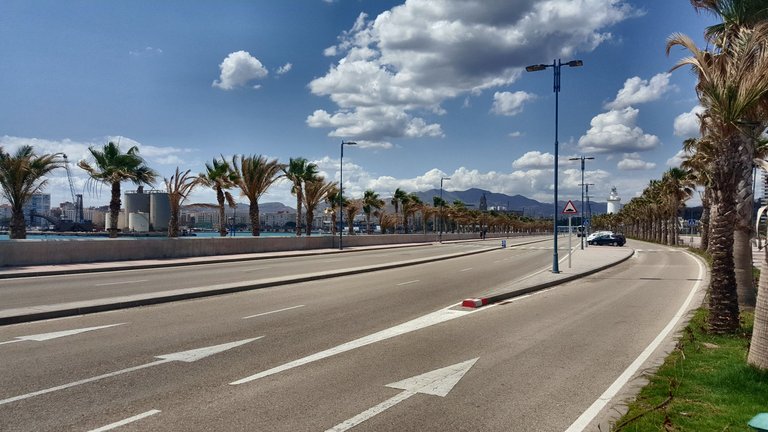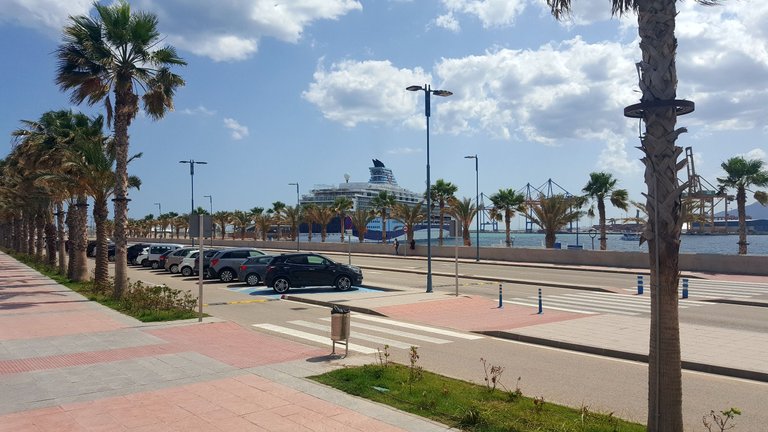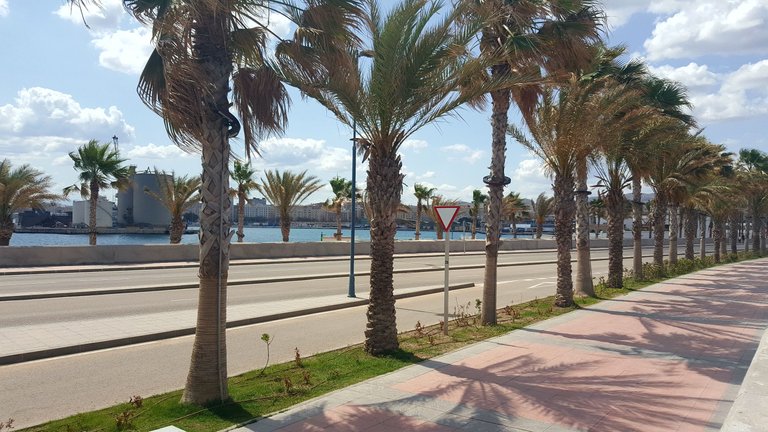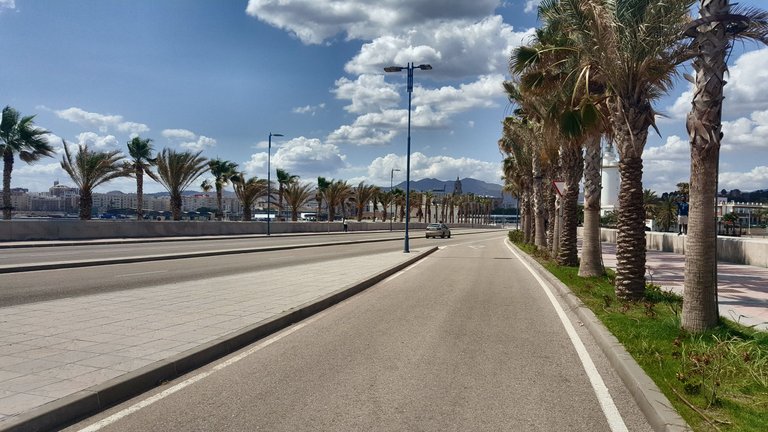 Although it is an access to the port, many tourists and locals walk along it every day.
It is not only an excellent place for walking and cycling, in short, for exercise, but also as a place to stroll.
Si bien es un acceso al puerto, muchísimos turistas y habitantes de la ciudad lo recorren todos los días.
No solamente es un excelente lugar para caminar y andar en bicicleta, en definitiva, hacer ejercicio sino como lugar de paseo.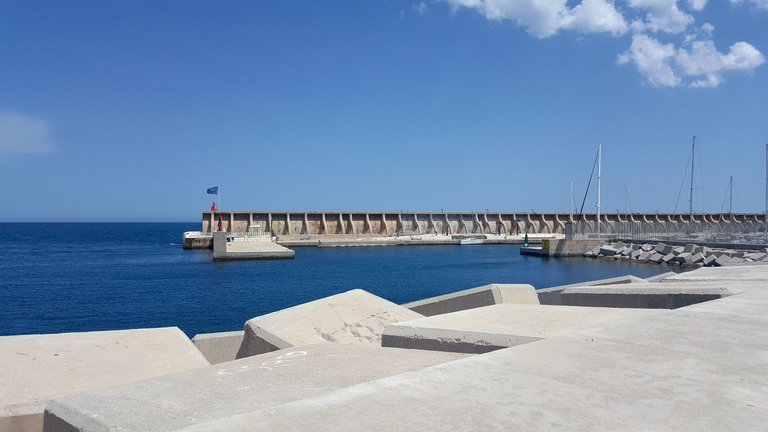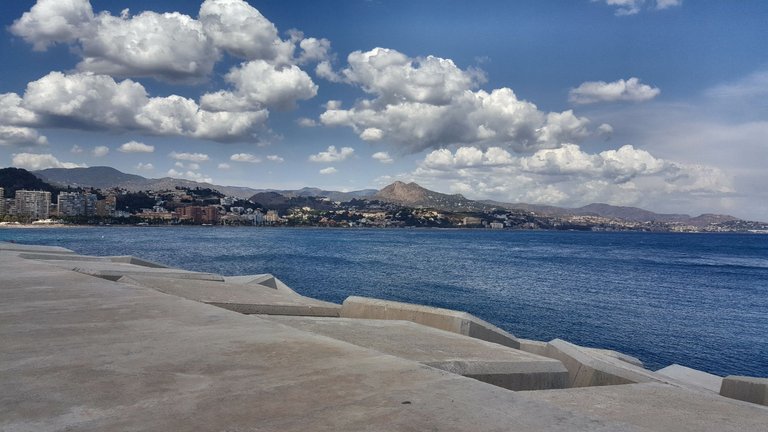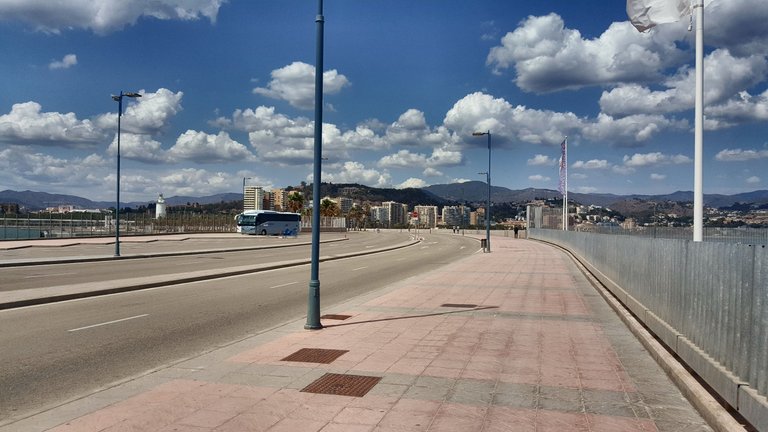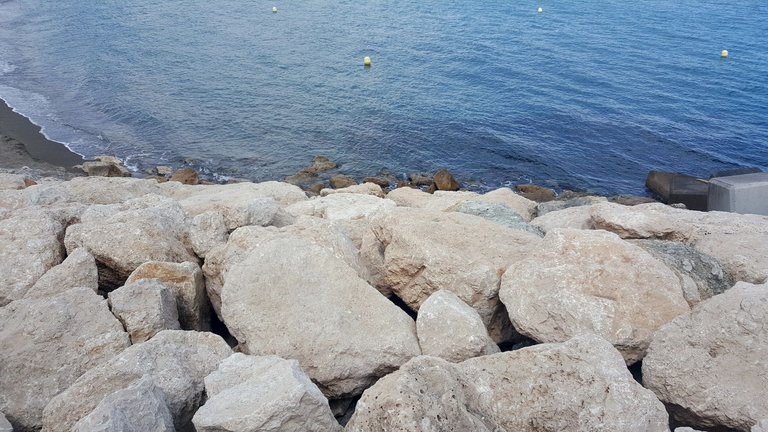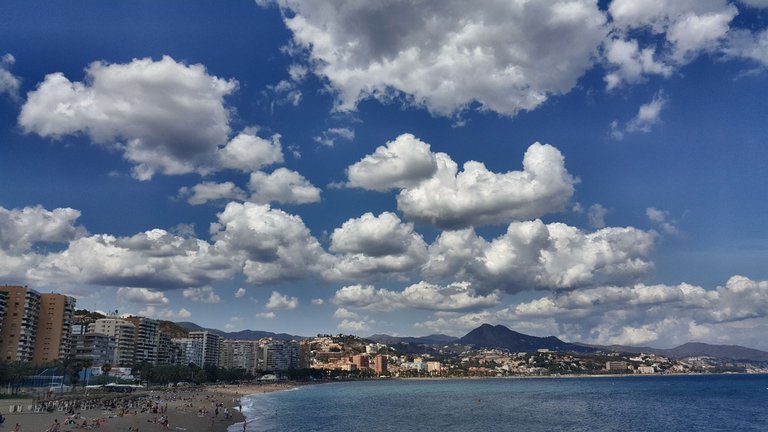 It offers incredible views of the city, and the most touristic beach in the area, La Malagueta.
The road that runs along it has two lanes and also has car parks.
The Mediterranean club can be reached either by car or by a specially designated bus that starts in the city centre and ends at the club.
Ofrece unas vistas increíbles a la ciudad, y la playa más turística de la zona, La Malagueta.
La carretera que la recorre tiene dos carriles y también cuenta con aparcamientos.
Se puede llegar al club mediterráneo tanto en coche como en un autobús especialmente designado que comienza el recorrido en el centro de la ciudad y termina en el club.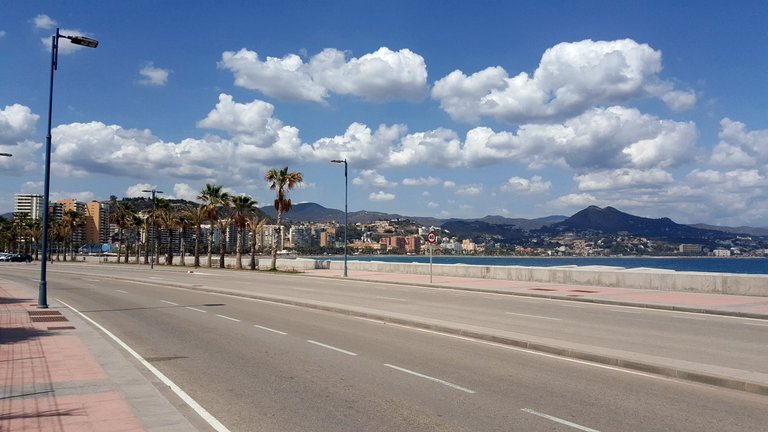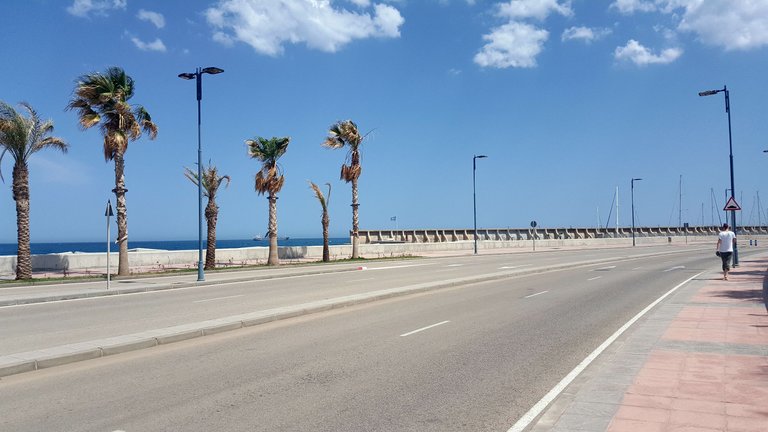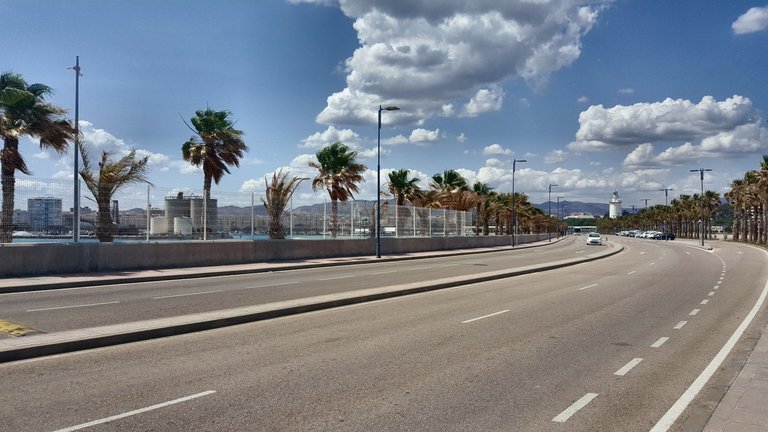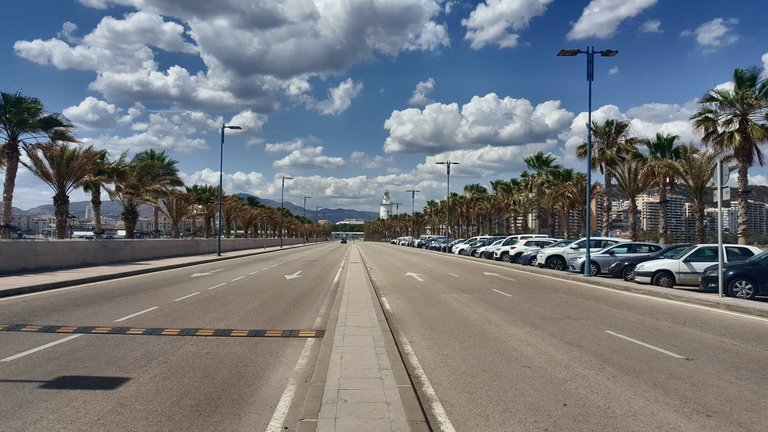 People exercise, walk, run, cycle and scooter.
Throughout the tour there are people taking pictures of the different sights. The entire length of the route is lined with palm trees.
La gente hace ejercicio, caminatas, correr, bicicleta y patinetes.
Se encuentra durante todo el recorrido a personas tomando fotografías de las diferentes vistas. Este recorrido se encuentra acompañado en toda su extensión por palmeras.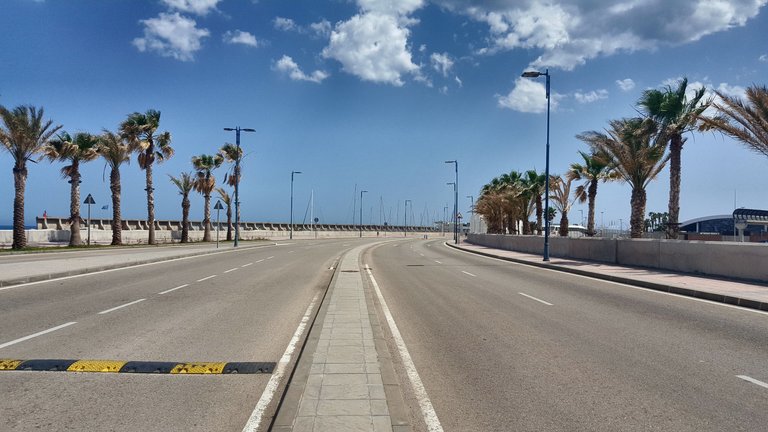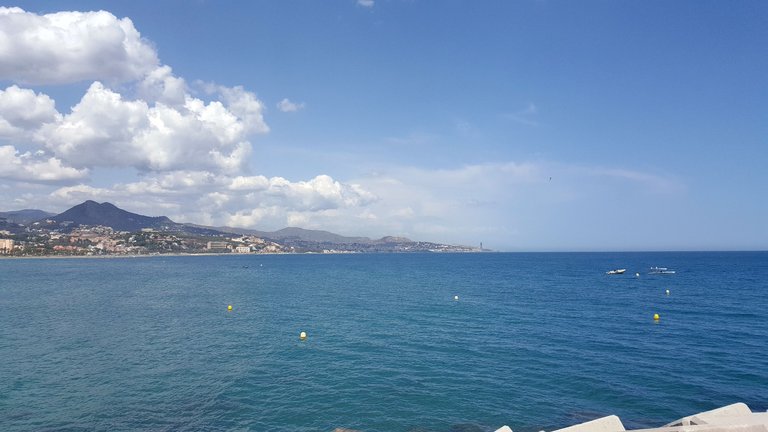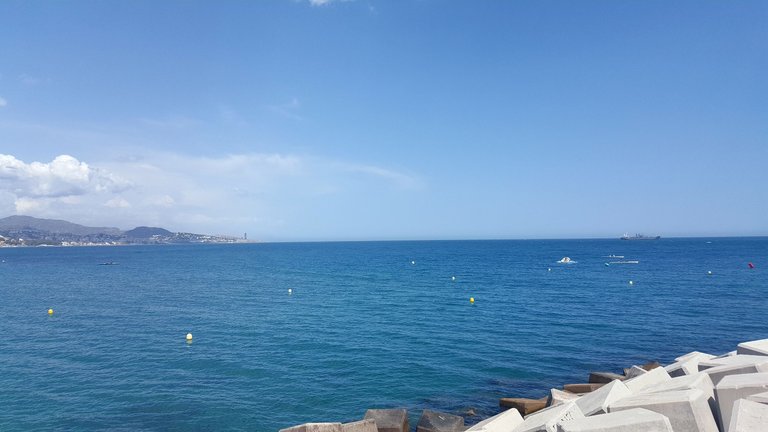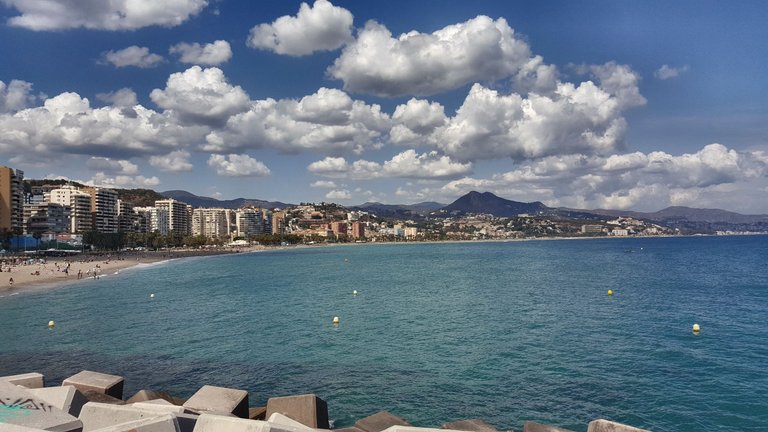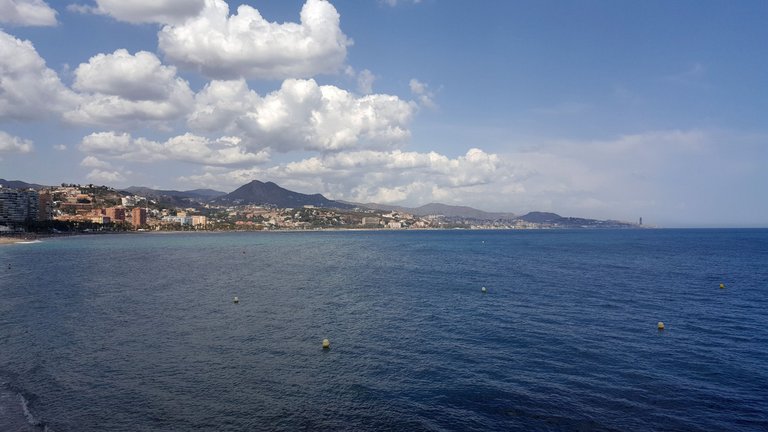 On one side are views of the city and the beach, although you can also see the mountains and distant neighbourhoods. As we move away from La Farola the water turns from turquoise to a deep blue. A great view.
A un lado encontramos las vistas a la ciudad y la playa, aunque puede verse también las montañas y barrios lejanos. A medida que nos vamos alejando de La Farola el agua se vuelve de turquesa a un azul profundo. Una gran vista.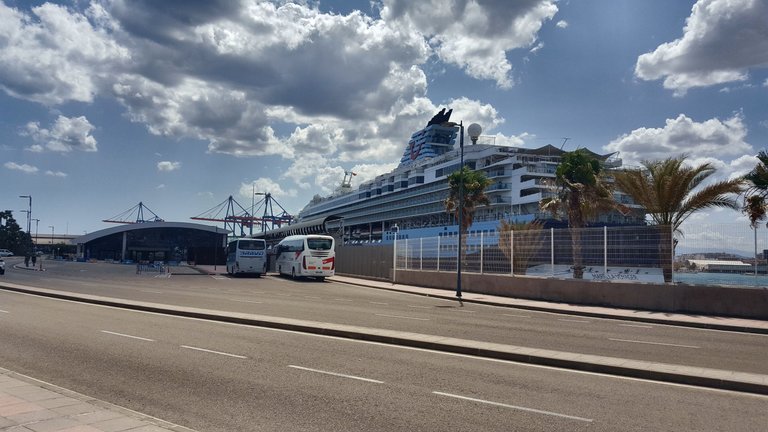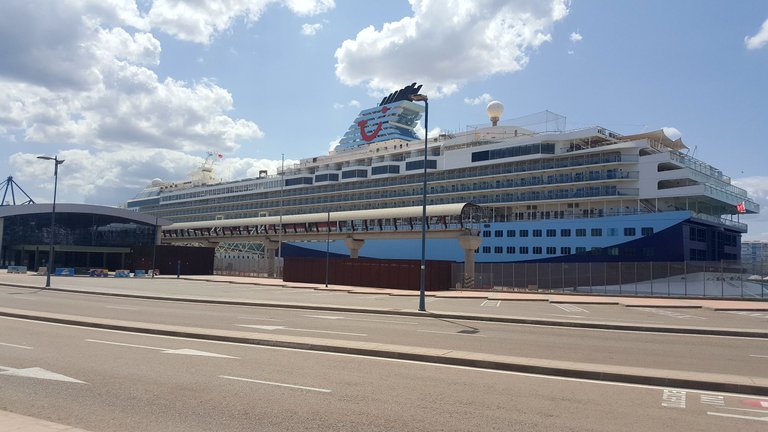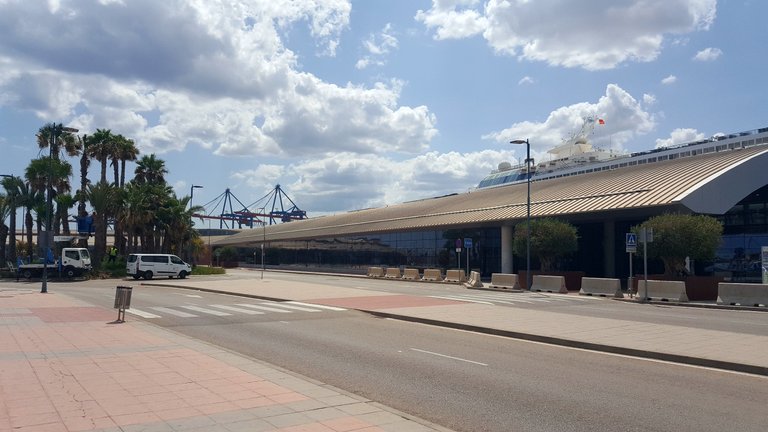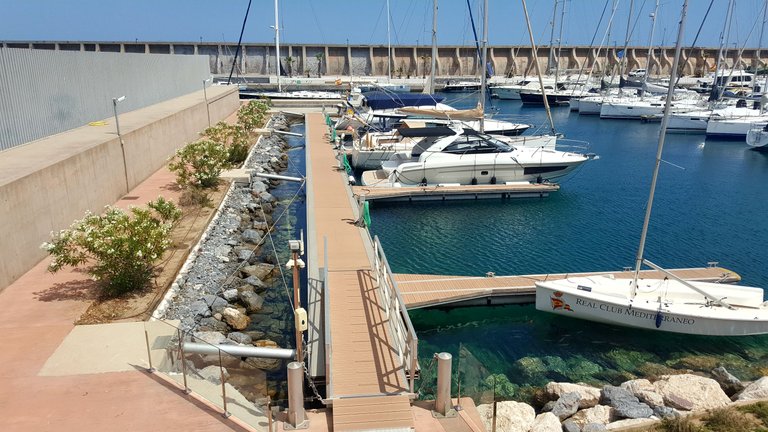 When you reach the terminals of the promenade, you will find the Nautical Centre, the Royal Mediterranean Club, and a spectacle of beautiful boats. It is forbidden to go down to that area without permission so I took pictures from where it was allowed.
In my opinion, the boats are marvellous, the water is crystal clear and the atmosphere is unique.
Al llegar a las terminales del paseo, nos encontraremos con el Centro náutico, real club mediterráneo, y un espectáculo de embarcaciones hermosas. Está prohibido bajar a esa zona sin autorización por lo que tome fotografías desde donde sí estaba permitido.
A mi modo de ver una maravilla de barcos, el agua tan cristalina, un ambiente único.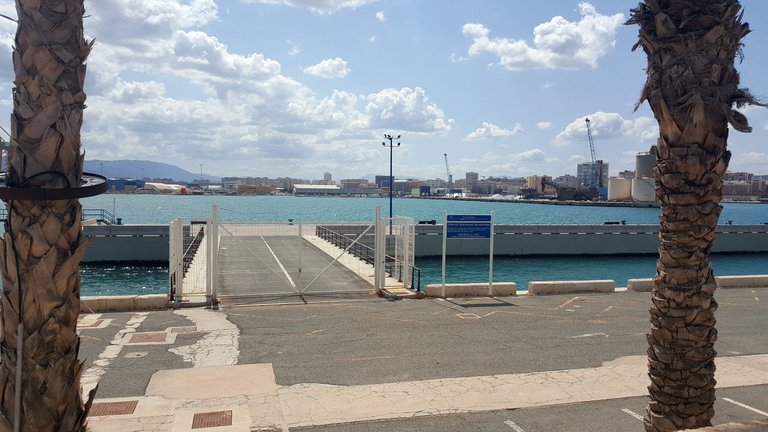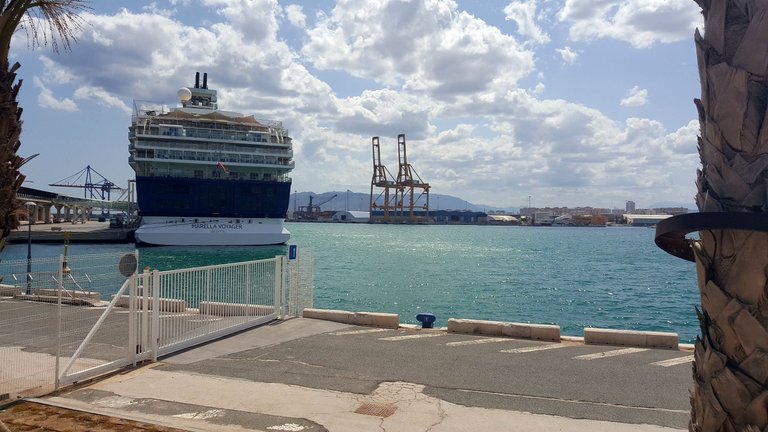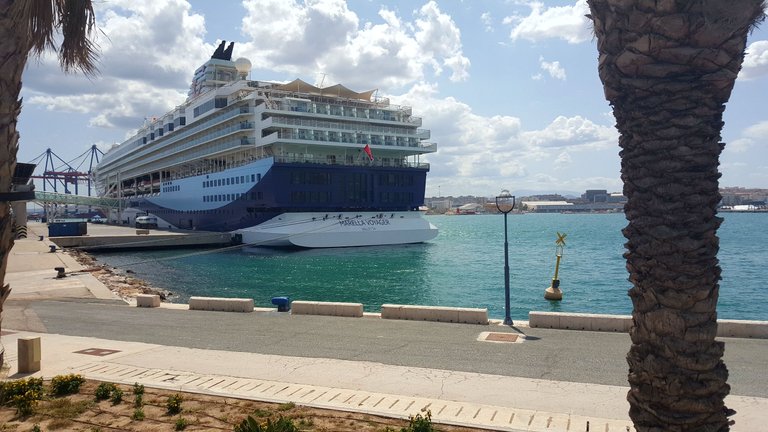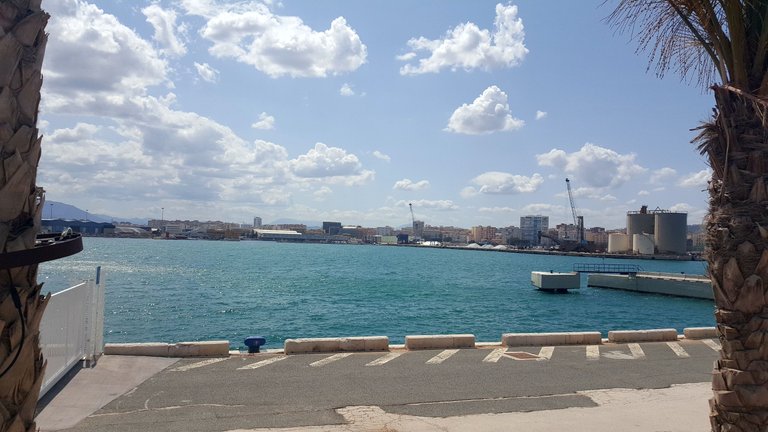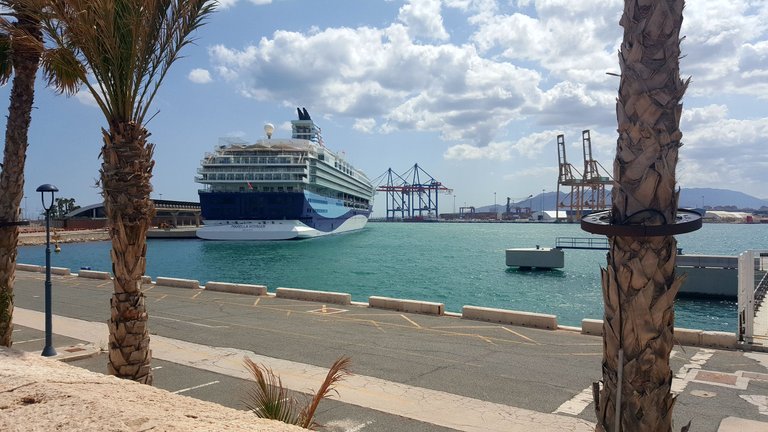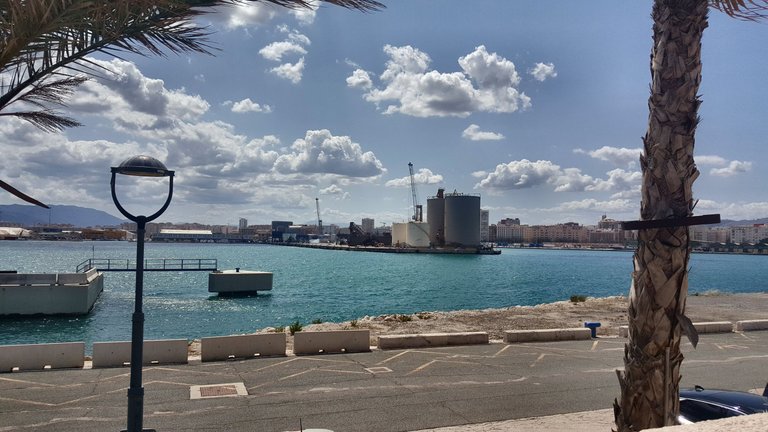 On the other side we have different postcards of the port, ship terminals, cruise ships, boats. You can also see in the distance all the work of embarking and disembarking of merchandise that takes place in the place.
Al otro lado tenemos distintas postales del puerto, terminales de buques, cruceros, botes. También se pueden observar a lo lejos todo el trabajo de embarque y desembarque de mercadería que se realiza en el lugar.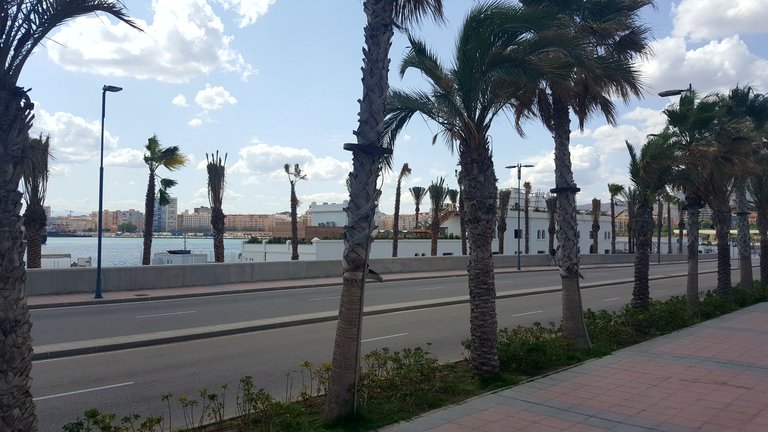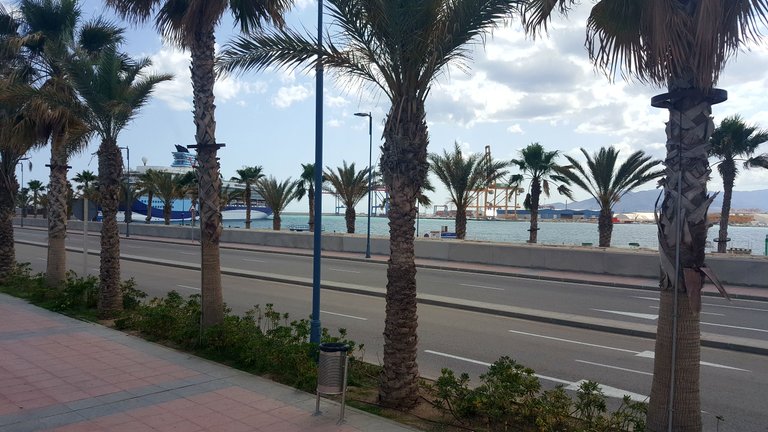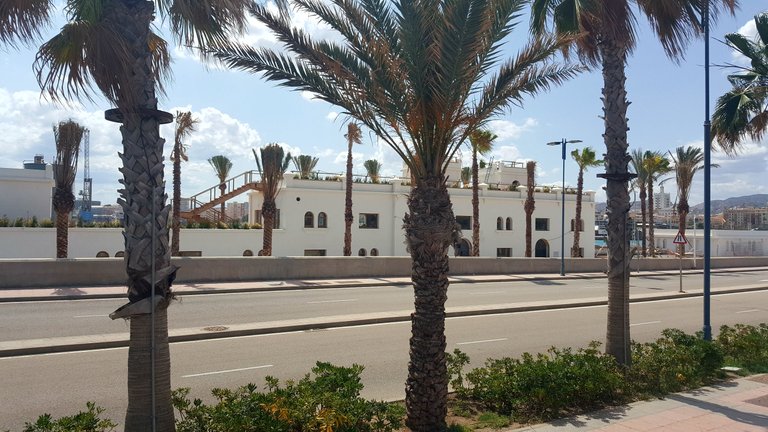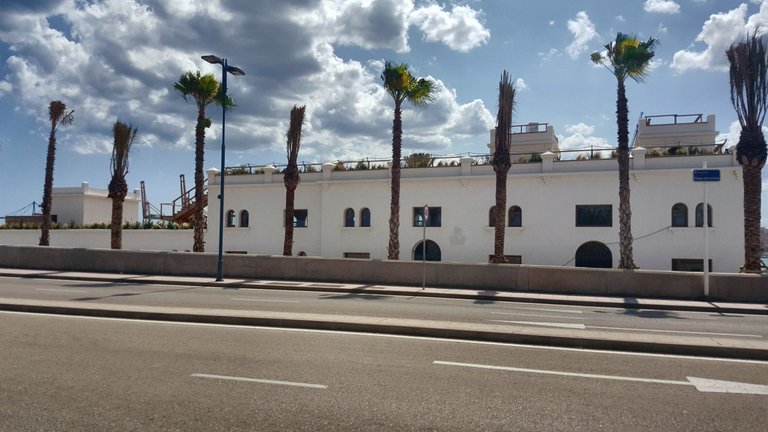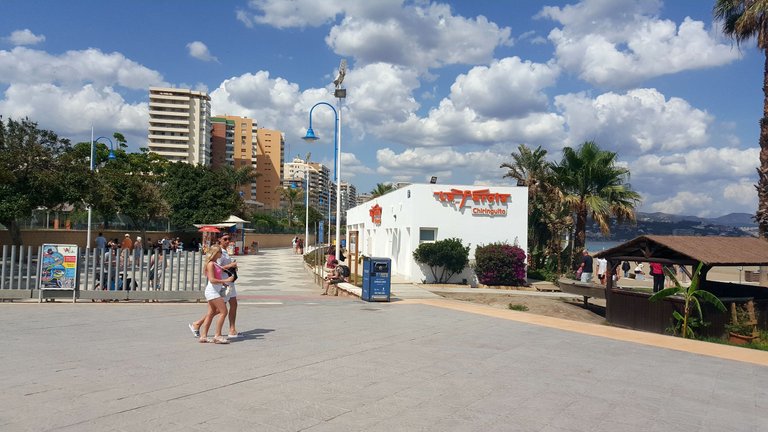 As we approach the end of the tour we can also see different installations and constructions of the port.
A very beautiful round trip with landscapes ranging from the city, palm trees, rocks, the port, boats, boats of all kinds and on the way back we find the lighthouse, the busiest beach, beach bars and vegetation.
Cuando nos vamos acercando a la finalización del recorrido también vemos distintas instalaciones y construcciones del puerto.
Un paseo de ida y vuelta muy hermoso con paisajes que van desde la ciudad, palmeras, rocas, el puerto, botes, embarcaciones de todo tipo y de regreso nos encontramos con el faro, la playa más concurrida, chiringuitos y vegetación.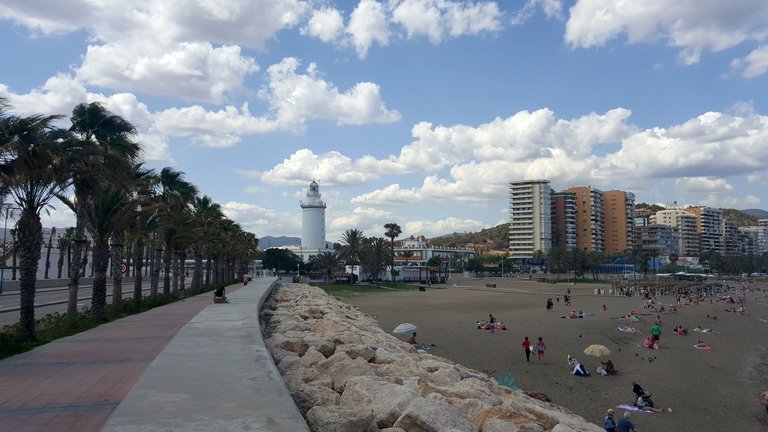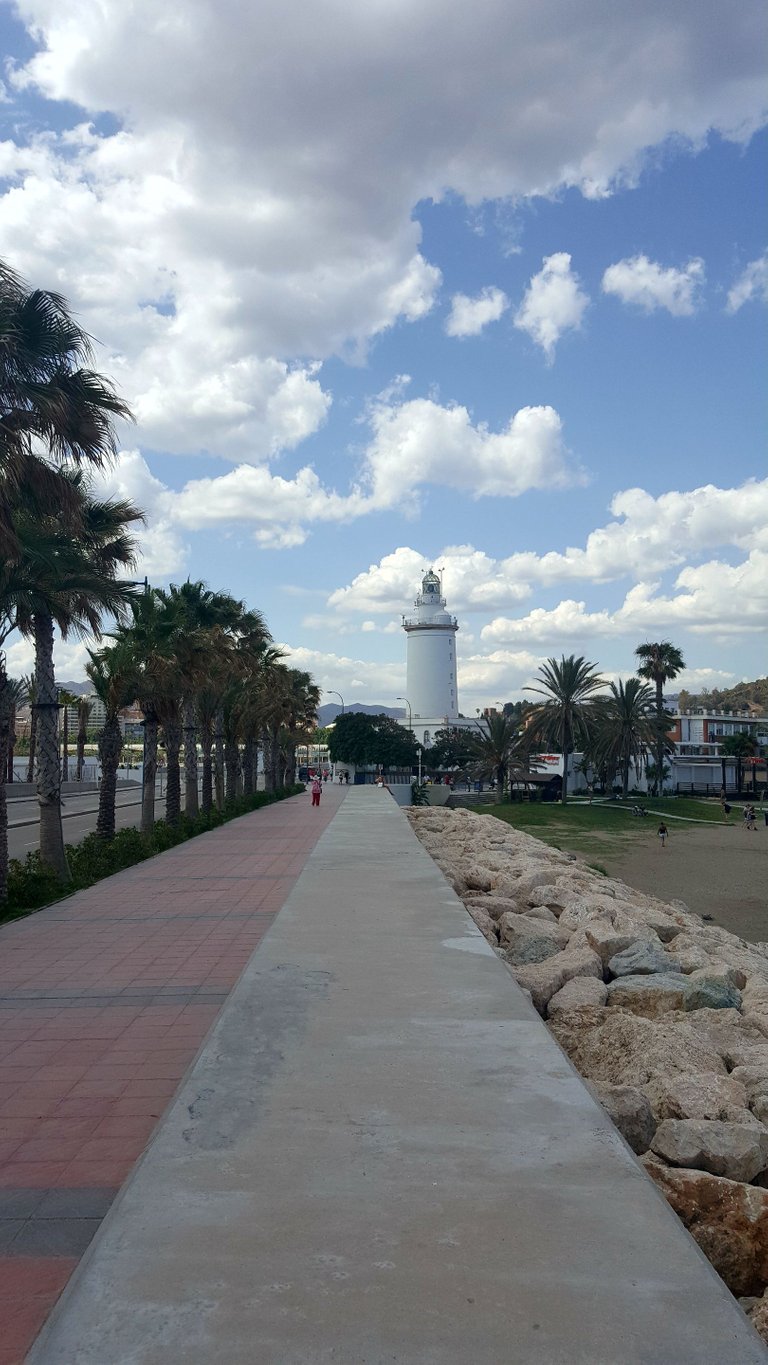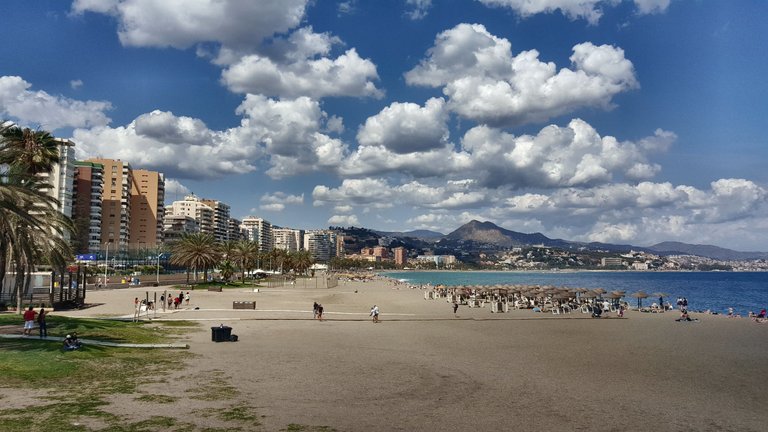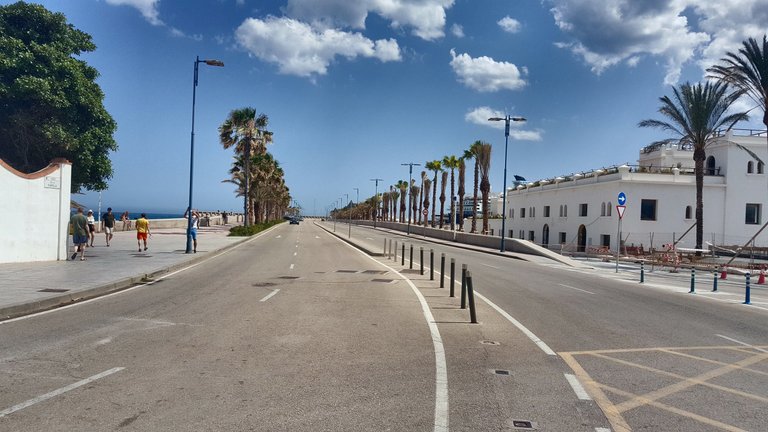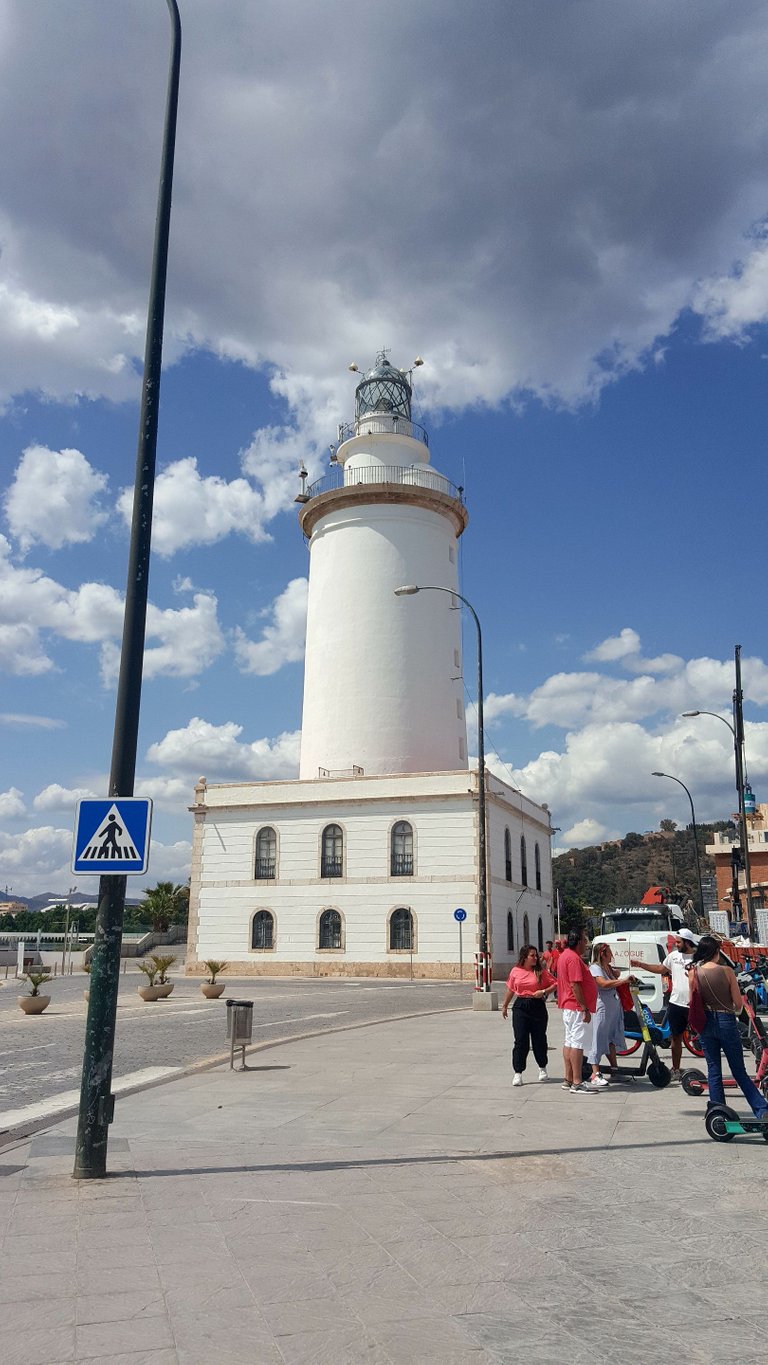 I highly recommend this beautiful place in the open air enjoying beautiful views of the sea, contemplating its colours, according to the depth and the boats that ply it.
I hope you enjoy the pictures as much as I did when I was there.
Best regards to all of you and see you next time.
Amonet.
Recomiendo totalmente este hermoso lugar al aire libre disfrutando de vistas muy bellas al mar, contemplando sus colores, de a cuerdo a la profundidad y las embarcaciones que lo surcan.
Espero que disfruten de las fotografías tanto como yo cuando estuve allí.
Un gran saludo a todos y hasta la próxima.
Amonet.

All photographs are my own. - Todas las fotografías son de mi autoría.
Separators created by me in Photoshop - Separadores creados por mí en Photoshop
Used translator Deepl.com free version. - Traductor utilizado Deepl.com versión gratuita.
[//]:# (!pinmapple 36.71115 lat -4.41360 long Levante promenade - Access to port Malaga 📷 Spain d3scr)


---
---