Pompei: a travel through history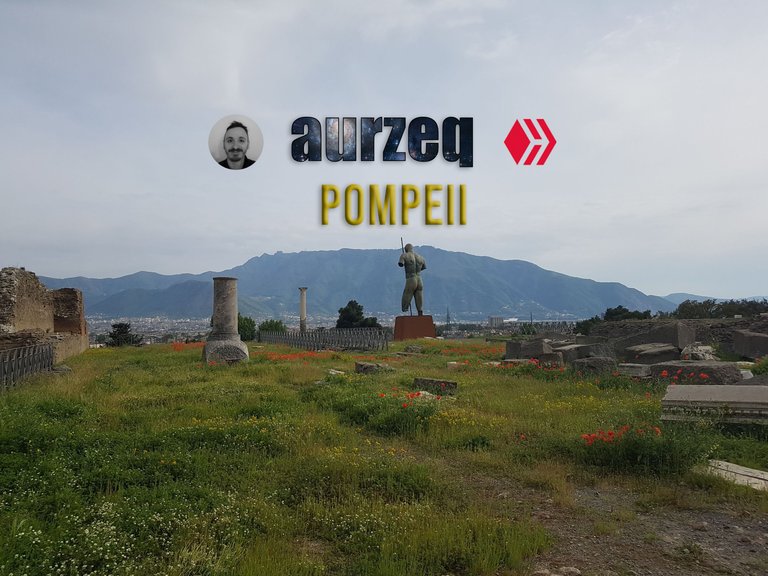 Hello Hivers,
today I want to share with you a visit that I made some time ago to Pompeii. For those of you that do not know it, Pompeii was an ancient city near Naples, which was buried in the eruption of Mount Vesuvius in AD 79.
Pompeii provides a unique access to information about many aspects of social, economic, religious, and political life of the ancient world.
Me and my friends visited Pompeii while we where going to the Costiera Almafitana. We went by car (it is a 6 hours trip approximately) and I have to say that my friends where really keeping me company while I was driving 😂😅.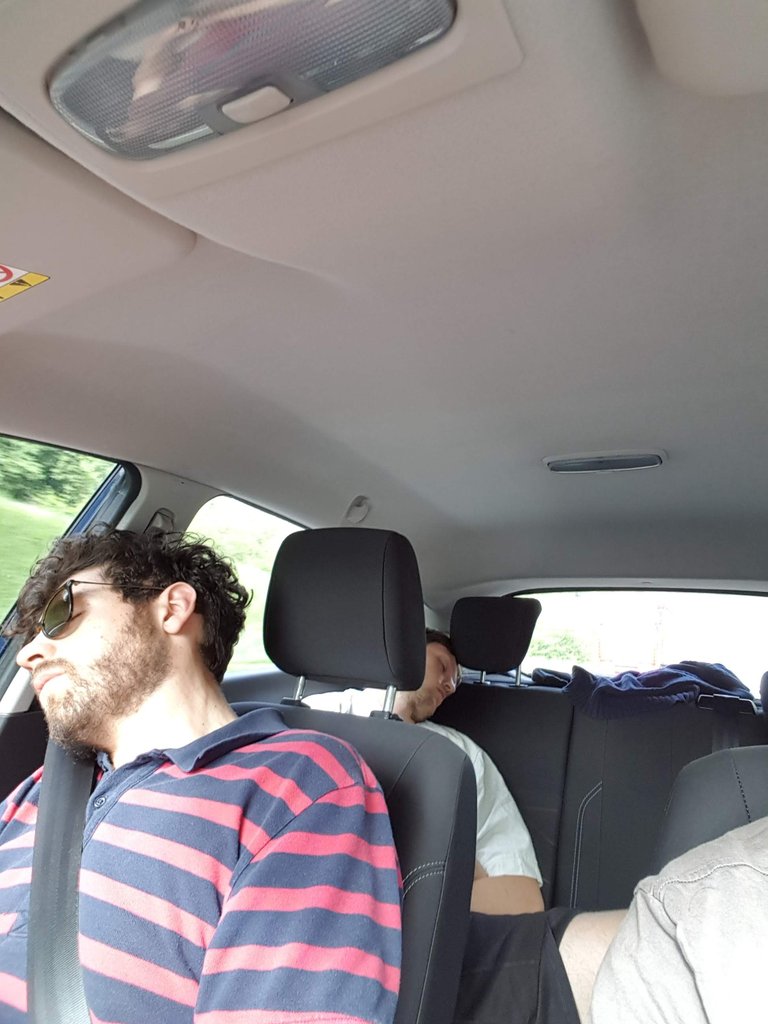 Before entering in Campania, we stopped for lunch in Frosinone, and of course being in Lazio, we took a Carbonara 😍😋.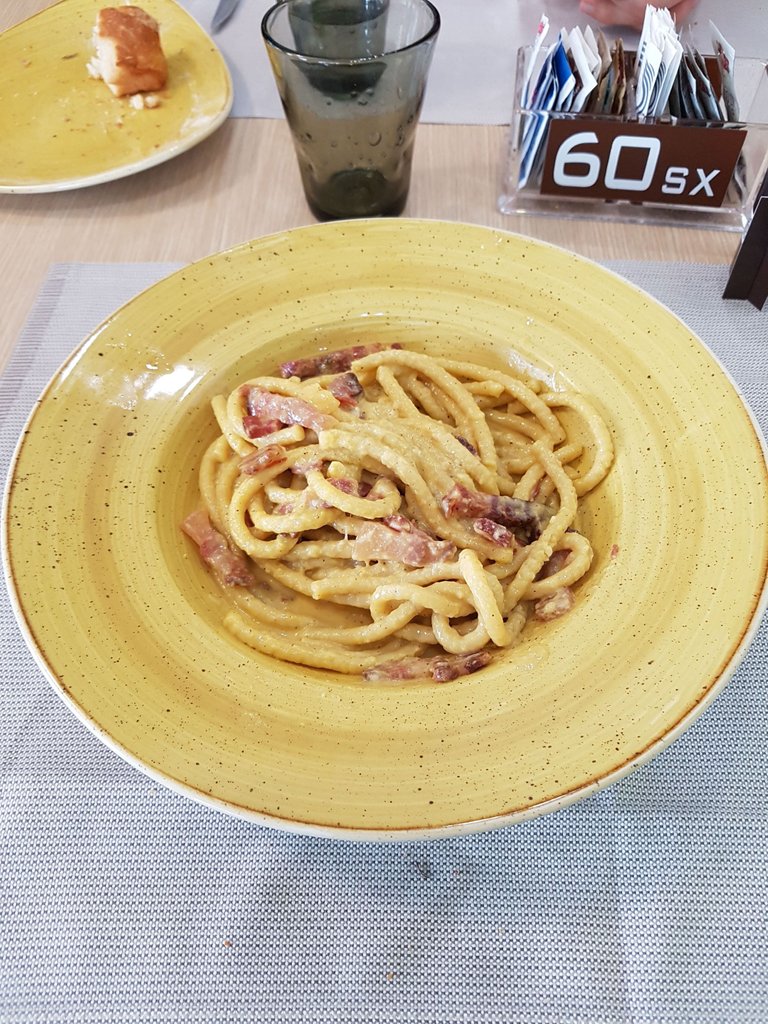 I have travelled through Italy a lot of time both for work and for fun and I have been in a lot of restaurants. The thing that always surprises me, is the fact that the same dish with the same ingredients, and prepared following the same recipe tastes different depending on the region in which you are eating it.
Cooking a plate of Spaghetti alla Carbonara is not so complicated actually, but if you eat it in the most unknown restaurant near Rome it still is better than most of the restaurants in any other region of Italy.
I have come to the conclusion that this depends on the ingredients used, which have different tastes depending on the region where they are produced and cultivated. Otherwise I am not able to comprehend why there is such a huge difference.
So, after this personal existential doubt, let's get back to our trip to Pompeii.
We arrived in the city early in the morning and we started to search for a parking spot. I have lived in the South of Italy for a lot of years, and so I know how "things work" there. Most of the car parks are managed by unauthorized parking attendants, and so you should give them something if you want your car to be safe.
We left our car in this parking spot and as soon as we exited this man approached us saying:
It's 10 Euro
Me:
For how much time?
Him:
There is no time interval, it costs 10 euro
Me:
Even if I stay 10 minutes?
Him:
Yeah
Me:
Nice 😅
So we payed 10 Euro and we headed to the site.
I have always been fascinated by history and the Roman Empire in particular has always been one of my favorite subjects. It is really amazing how they were able to build such a vast empire and above all how they managed to preserve it for so many centuries.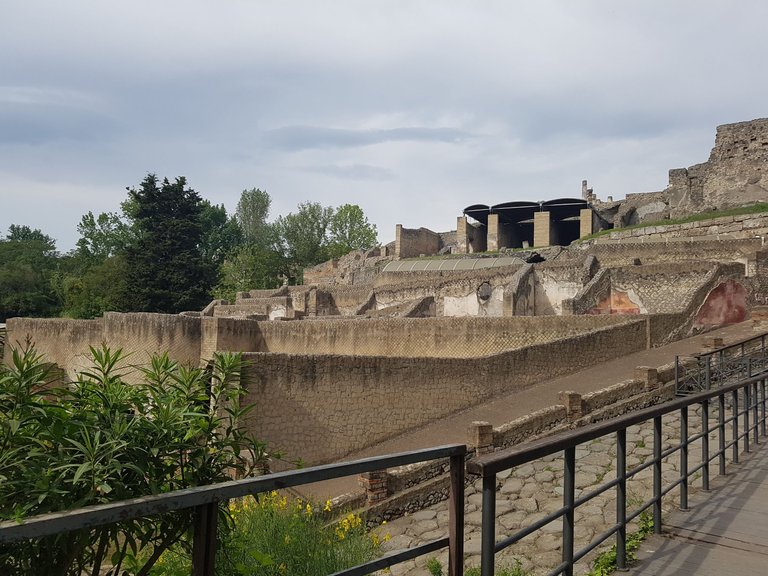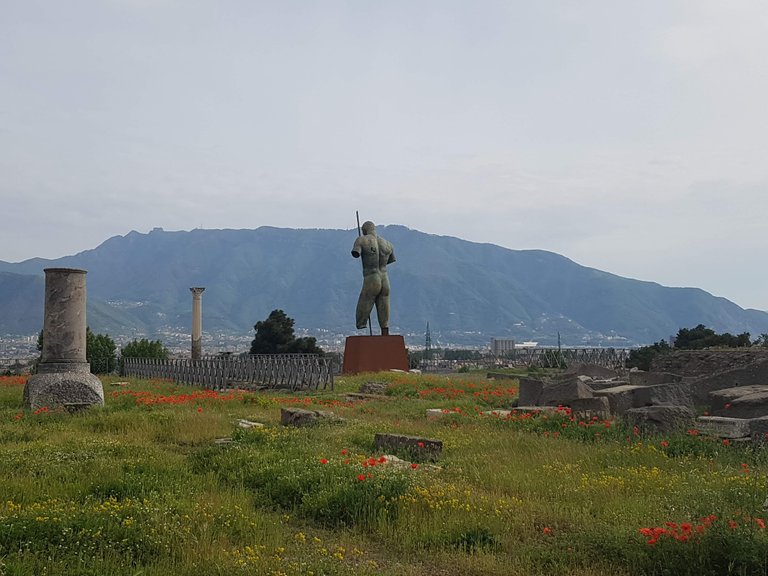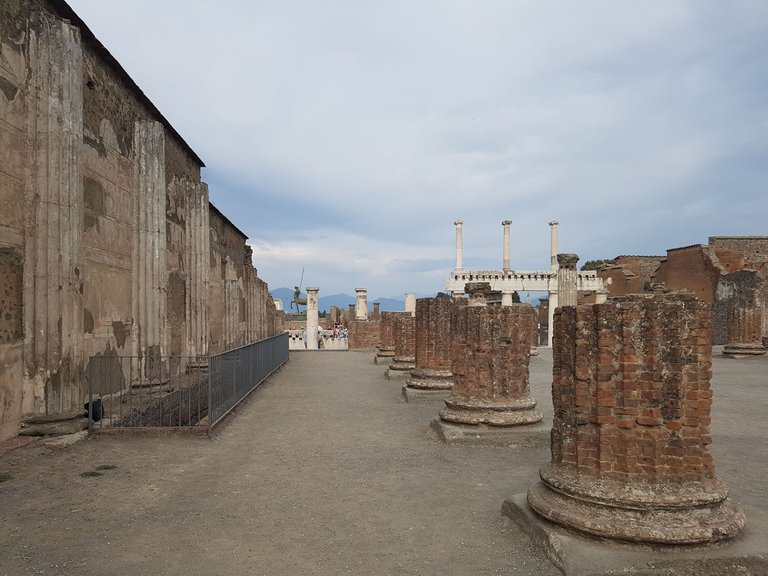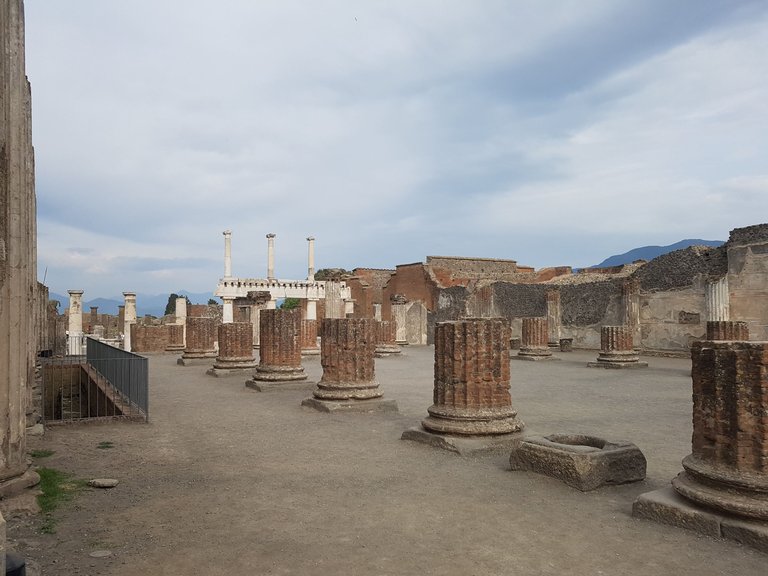 Walking through the remains of this ancient city is really suggestive. It brings you back in time, and being so well conserved it really gives you the idea of how the life was thousand of years ago.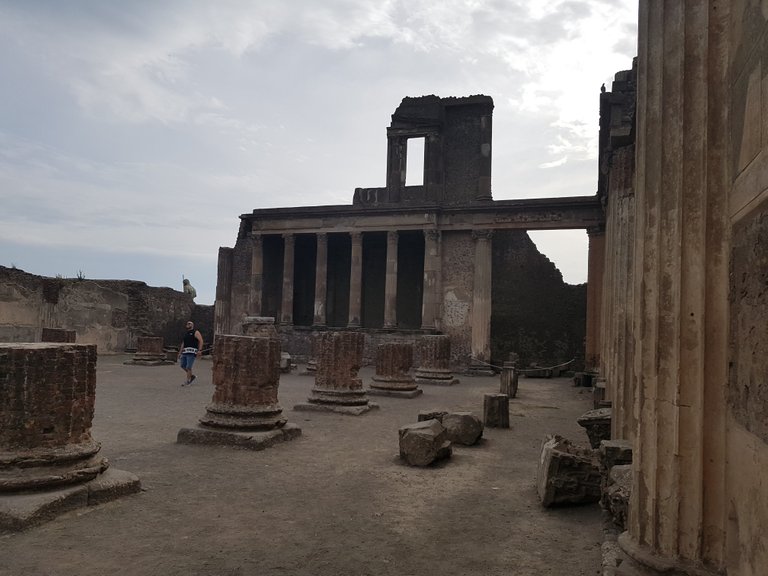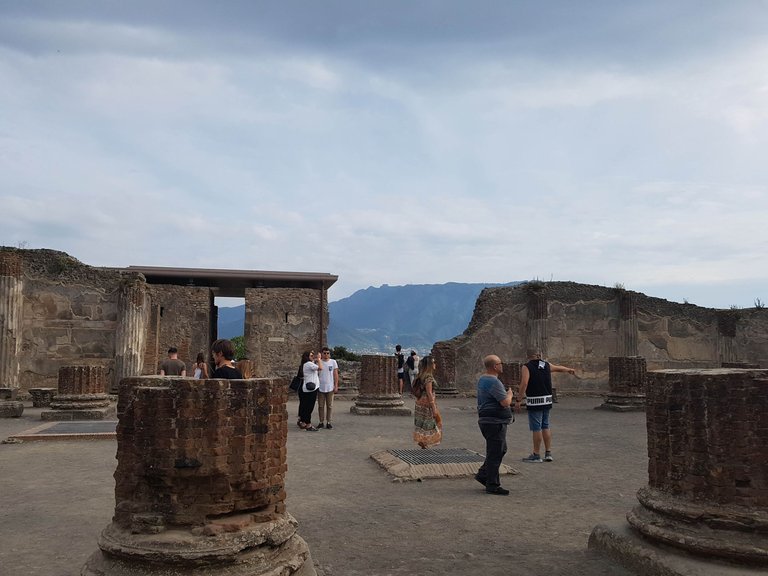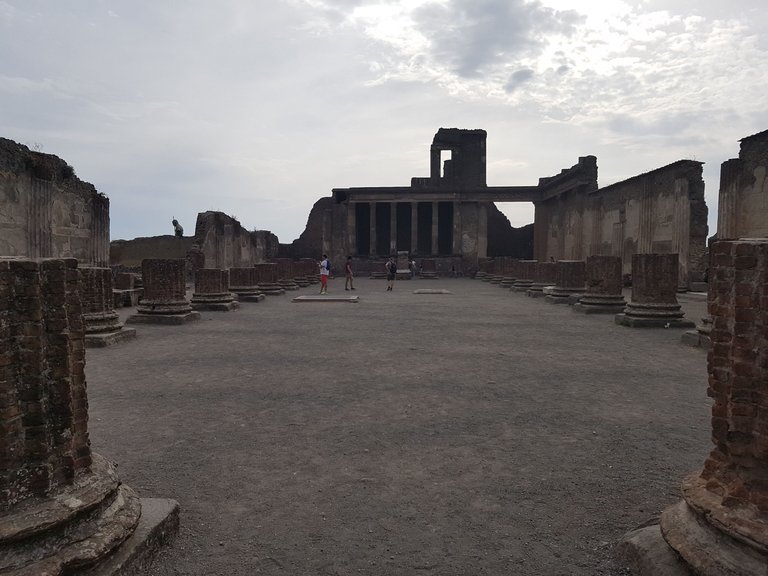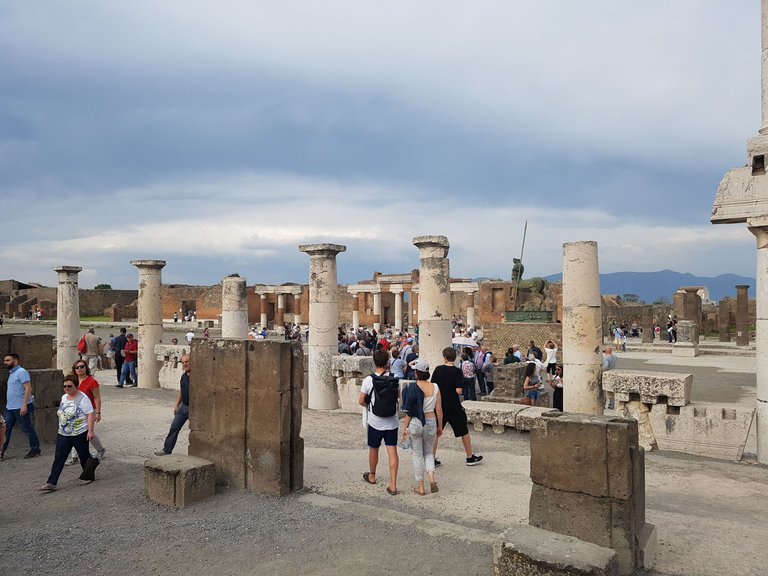 When I was there I tried to imagine how it was for the people of that time to witness the eruption of the Vesuvio and if they were aware of what it was going to happen to them.
For our generation probably is not so easy to understand how this people lived. Right now we have telephones and internet connection. If something happens on the other side of the world, chances are, that we may know that even earlier than the people that live there. If we don't know something we can, in a matter of seconds, search it on google and immediately learn. Unfortunately, most people don't even realize how lucky we are and give for granted everything that we have, but this is not how things work. Instead of complaining every day for the smallest problems, we should be grateful for all the amazing things and opportunity that we have.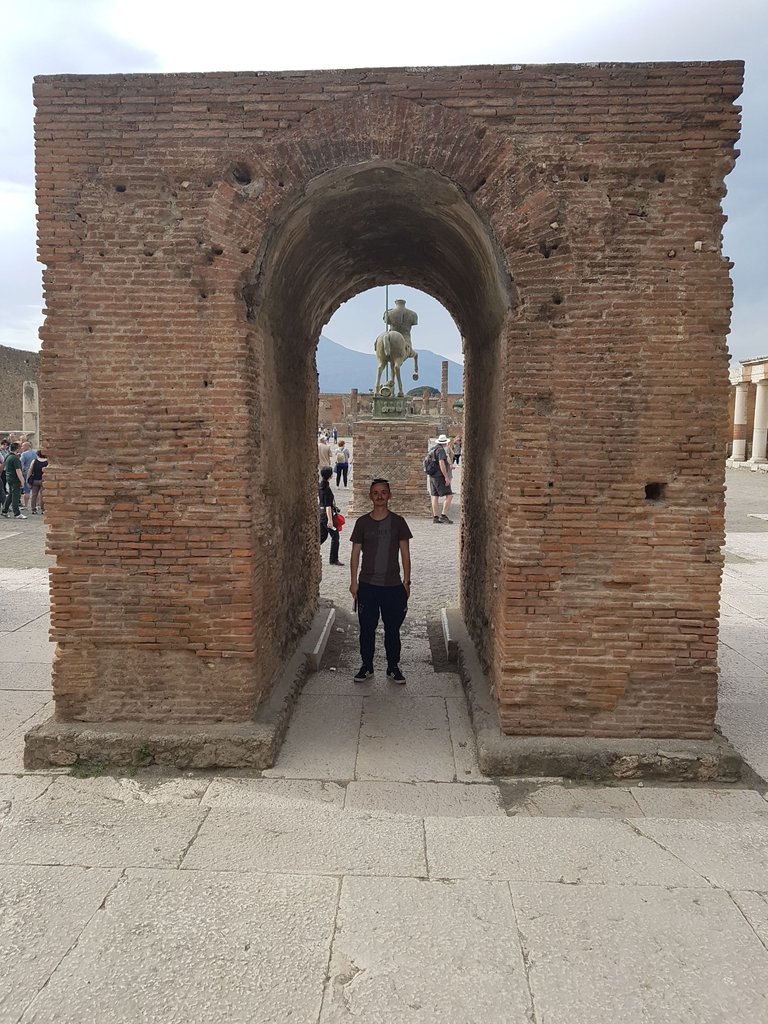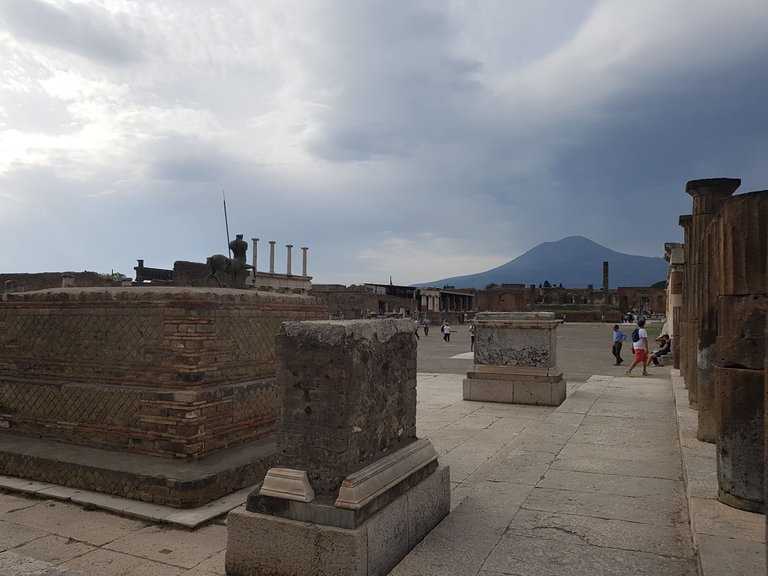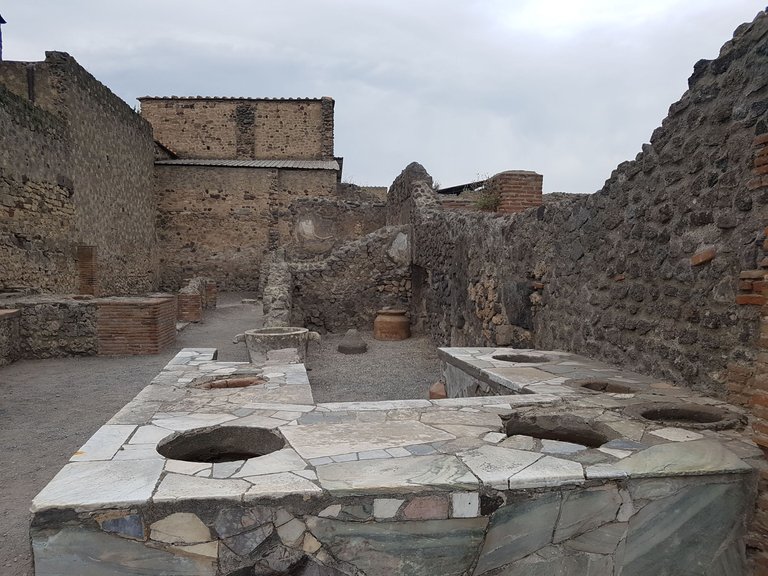 The site is really impressive, since everything is so well conserved and there are even some human casts, that were produced through time. in fact, most of the bodies, which where covered in ashes that over times solidified, started decomposing and left accurate casts internally. This actually seemed really strange to me, I remember clearly that when I was there my thoughts where that everything was fake and that those couldn't really be human rests. But actually they are and I believe that this is a really bad way to die. When I was visiting the torture museum in Bruxelles, I remember that one of the worst tortures was this metal bull where the condemned were inserted and the bull itself was heated by means of flames placed under it. I don't know which is worst (probably the bull because it is slower as a process), but this was what I was thinking while watching at those corpses.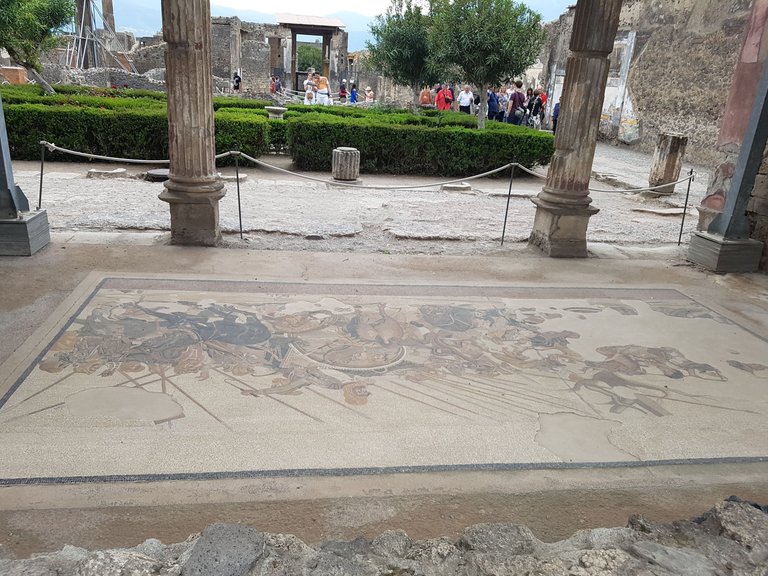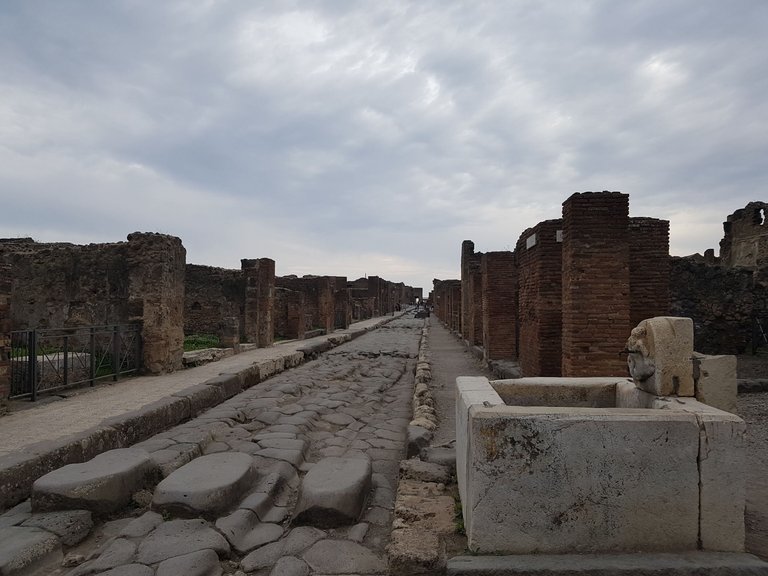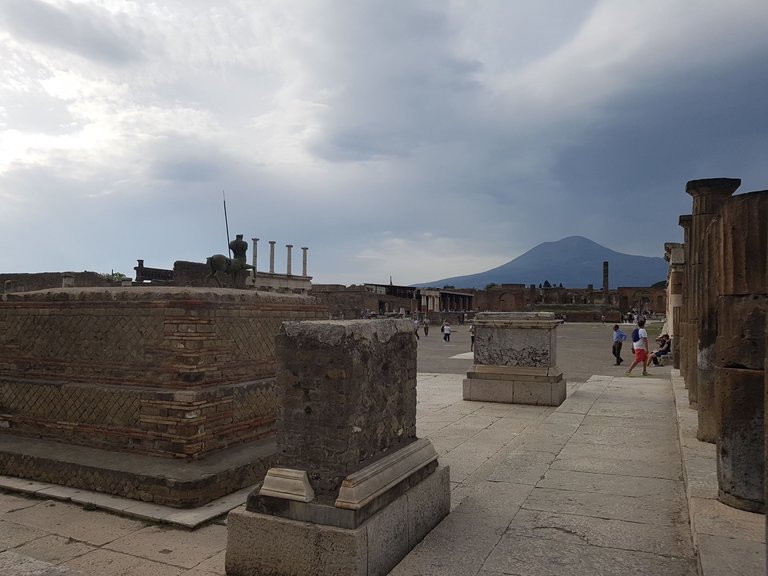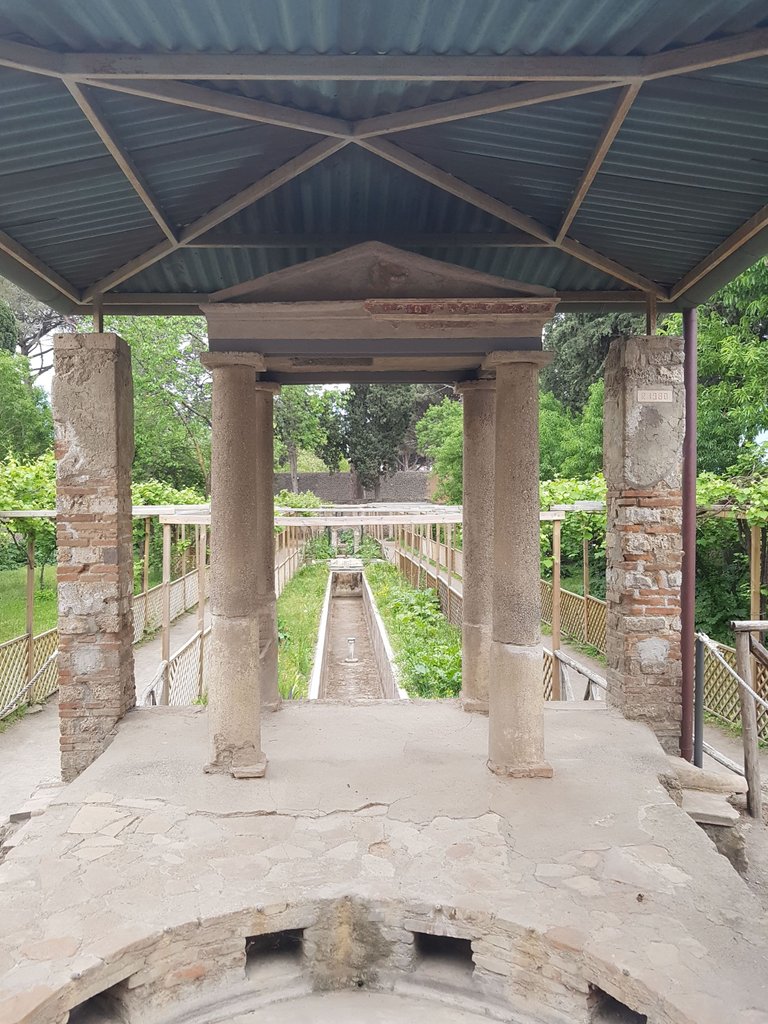 I really enjoyed visiting the archeological site of Pompeii, it gave a great insight of how was the life in ancient world and it made me also reflect on how far we have progressed since those times.
If you enjoyed the post, please leave an upvote and/or a comment and feel free to follow me (at the link below) if you want to see my next post about speleology/climbing/skydiving and all the places that I have visited.
➡️ hive.blog/@aurzeq ⬅️

---
---