On vacation with my football team ⚽️ - part 1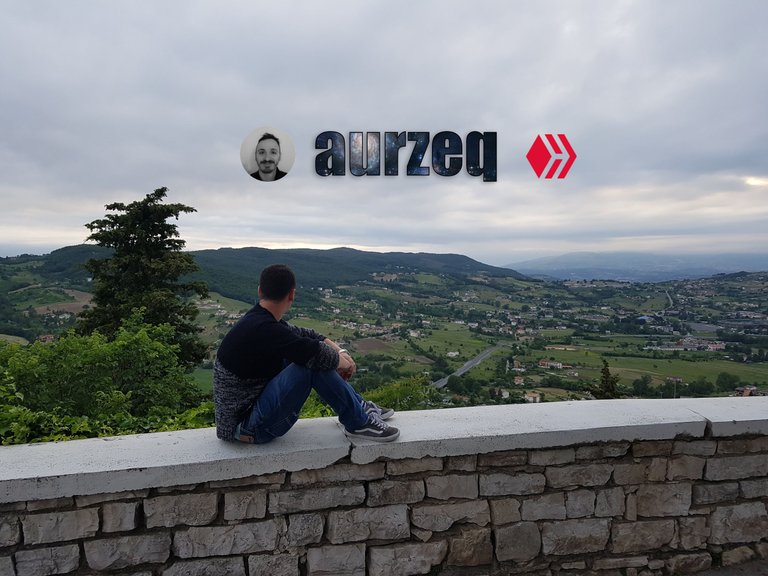 Hello Hivers,
today I want to talk about a trip I made with my football teammates in Abruzzo, a really beautiful region of Italy.
I have been playing soccer since I was 5 years old, and if at the beginning I have always dreamt of becoming a succesfull player and gaining a lot of money, through the years I understood that this was not possible. I was a good player but not nearly enough to play at high levels, I lacked the determination to do that. But even after I had realized this, my passion for soccer never disappeared. It simply transformed from a dream to an hobby.
Recently I have started playing in an amateur team called Rajax. The name actually has a meaning, since it was founded 28 years ago form a group of friends who were in love with the way Ajax played and
that were living in Ravenna.
So, Ravenna + Ajax = Rajax.
I was introduced to the team thanks to a friend of mine, who was already playing there and I have to say that I am really grateful to him for doing so. You can understand what it means to play in an amateur team only if you have played in one. We played in a league where all the teams trained at least once a week. Everyone, but not us. In 5 years that I have been playing in Rajax, we never trained even a single time. We only played the football match on Saturdays and nothing else. I would like to say that our sportive results didn't suffer from this, but it is not like that. We are not a bad team at all, and until our physical strength doesn't run out we are actually also capable of beating even the strongest opposing team, but if the other team is in a better physical condition than it becomes really hard to keep up with them.
In the next photo, a (rare) occasion in which we were able to win a trophy 🏆.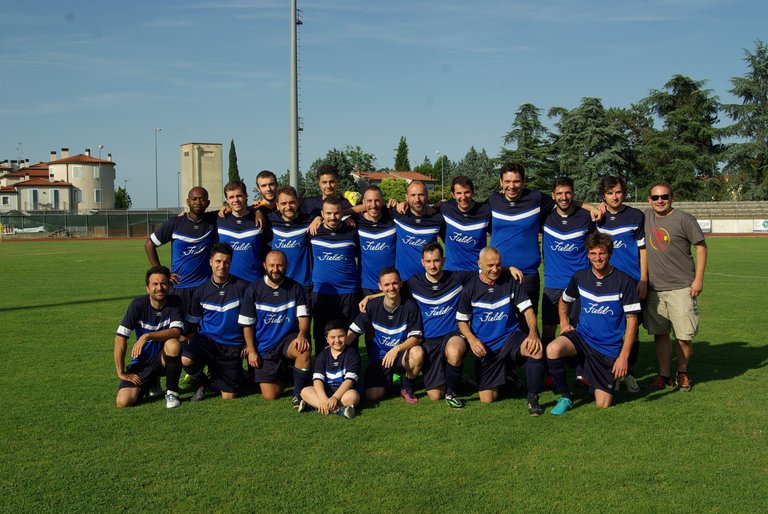 But the amazing characteristic of our team, is that we do not care at all. We could win or loose, at the end of the game the result is the same: we go all together to the restaurant. There, no one can beat us 💪.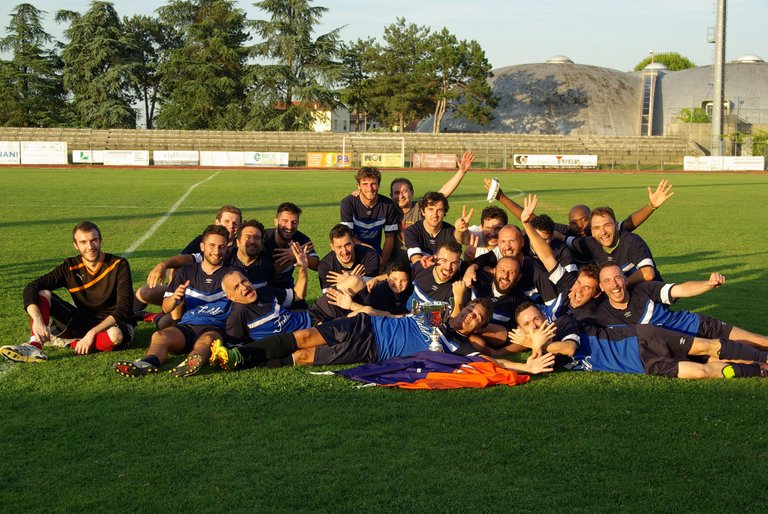 We are a team, in the real sense of this word. And every year, in June usually, we go on a vacation all together.
As I was saying, the vacation that I want to talk about was the one that we made in Abbruzzo, in particular in Termoli and in the Tremiti Islands.
Our vacation lasted for almost a week, and during this period we visited a lot of places. In this post I am going to share the first part, where we visited Ortona, Roccascalegna, Campobasso and Termoli.
The first and very fast visit we made, was in Ortona, a small city near Chieti. Here the relics of San Thomas the apostle are kept.
Unfortunately I didn't take too many photos of the city, since we were only passing by it for a couple of hours, but still I have a good memory of it.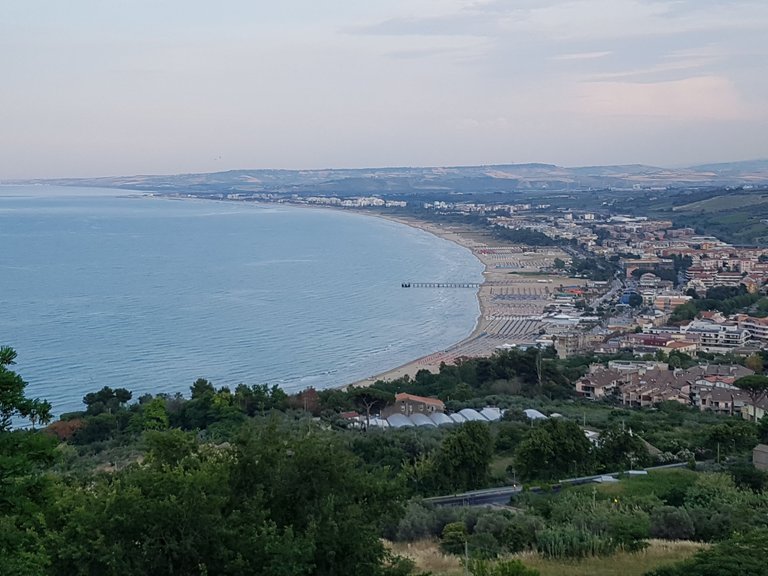 After this small detour, we stopped in our first destination: Roccascalegna.
Here we visited the main attraction of the city, the castle of Roccascalegna.
A legend of the castle concerns the application of the rule of the so-called Ius primæ noctis: according to this legend the baron of the castle, Corvo de Corvis, in 1646 claimed to enforce this rule, which obliged all the women of the village to spend the first night of wedding with him rather than with the newly married spouse. It is said that the last new bride, or the legitimate husband disguised in his clothes, who went up to the fortress for the expected consummation, instead stabbed the baron; it also seems that the latter, while dying, also left the indelible imprint of his bloody hand on a rock.
In fact, according to popular tradition, this imprint (which was clearly visible after the collapses of 1940) would reappear continuously, despite having been washed away numerous times.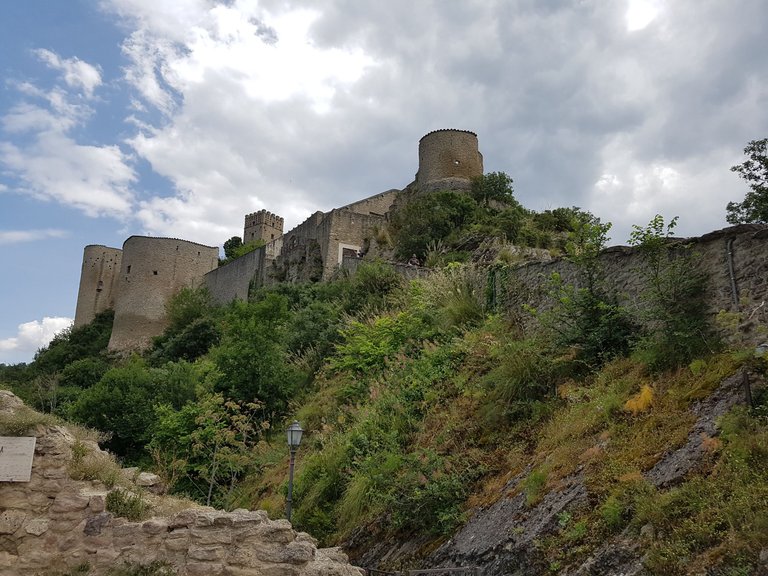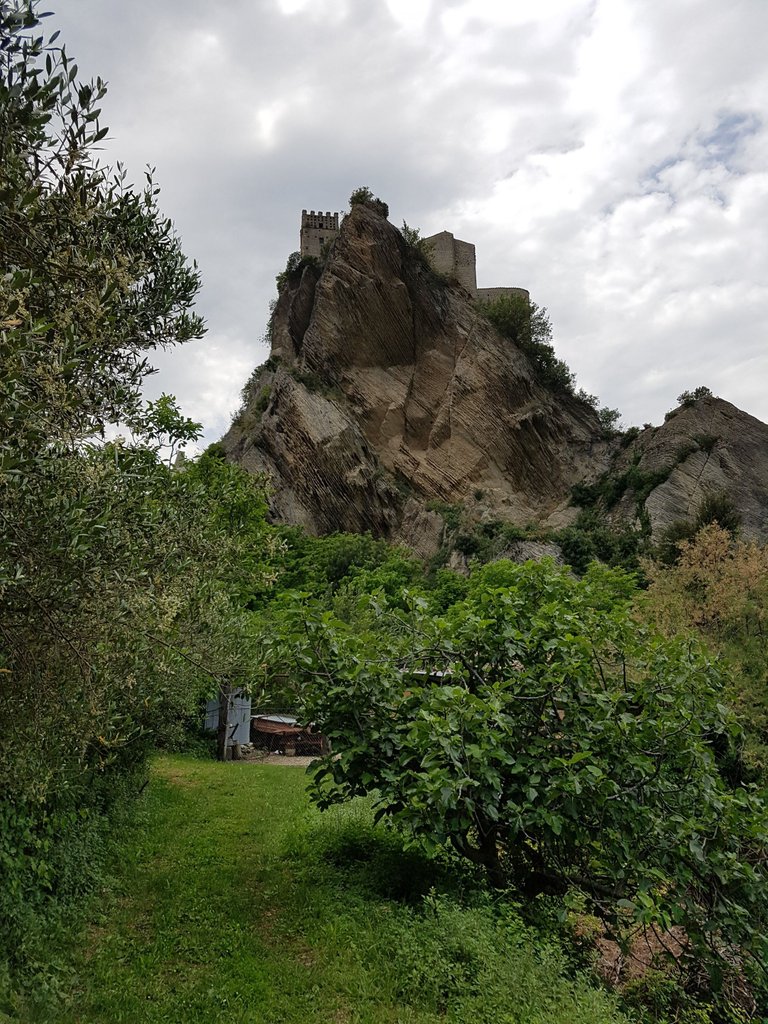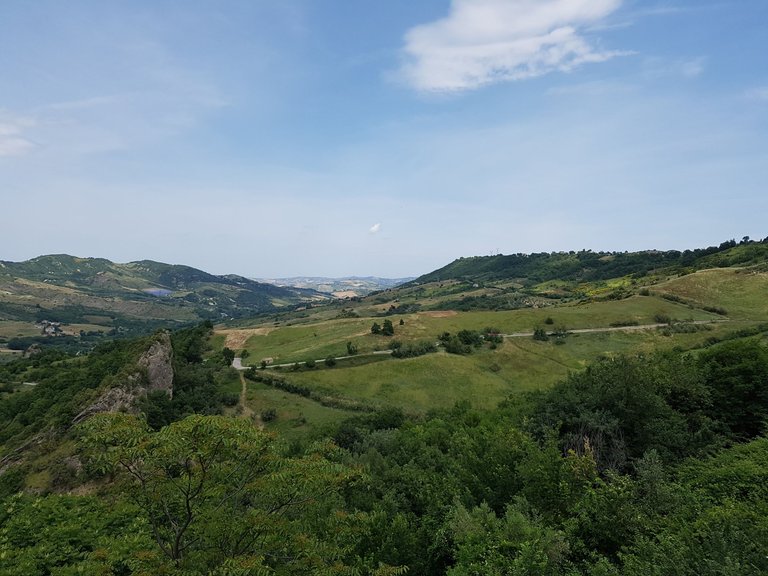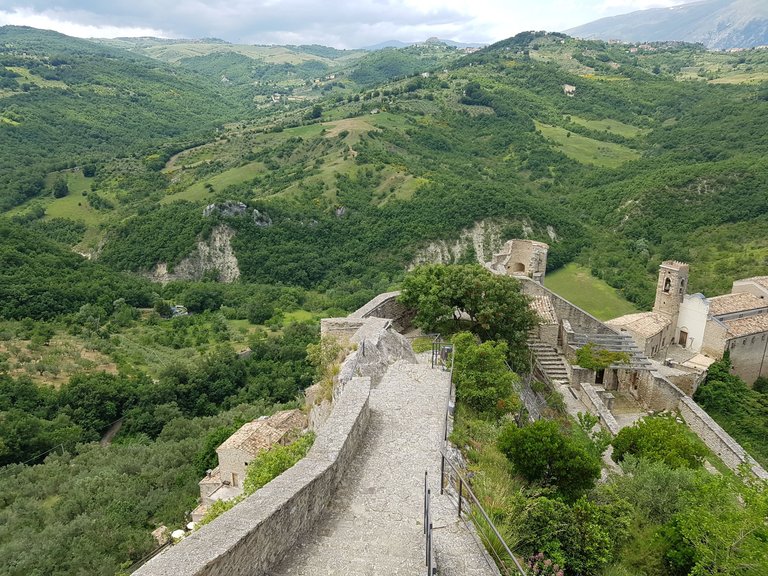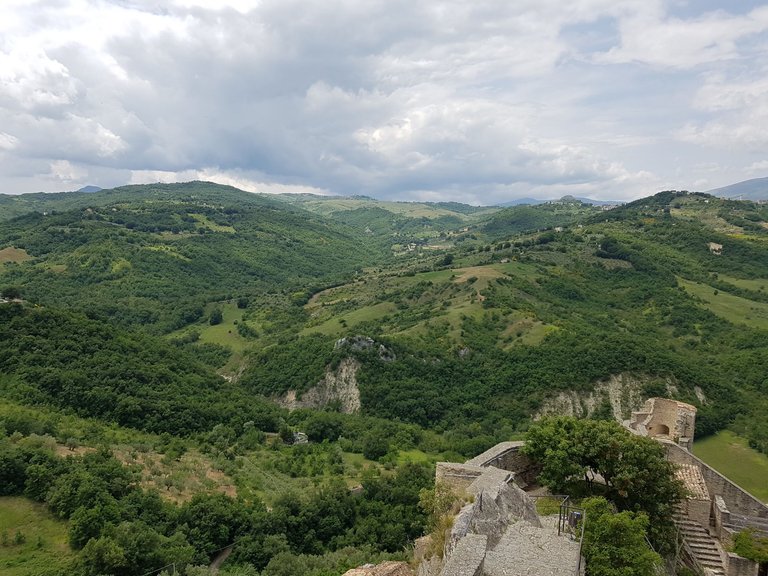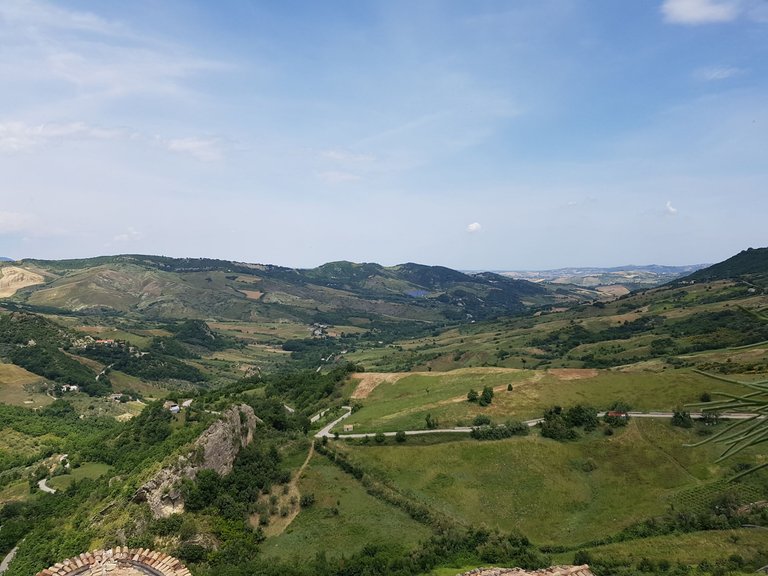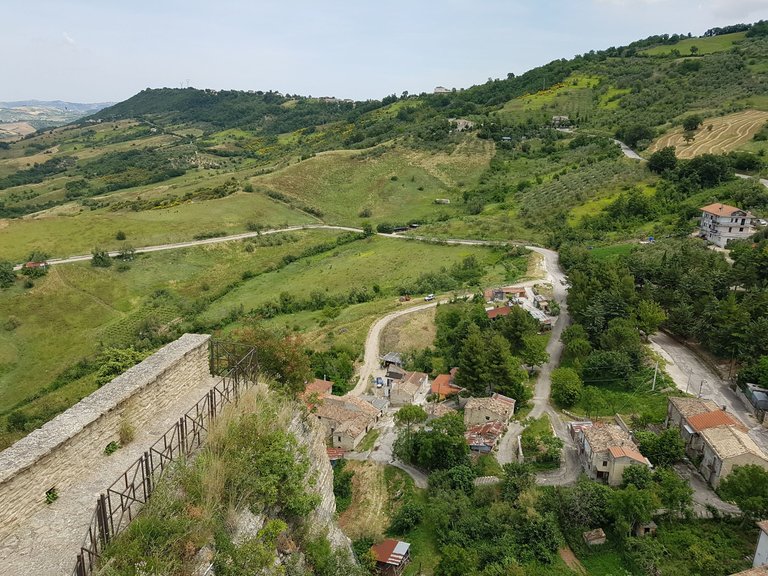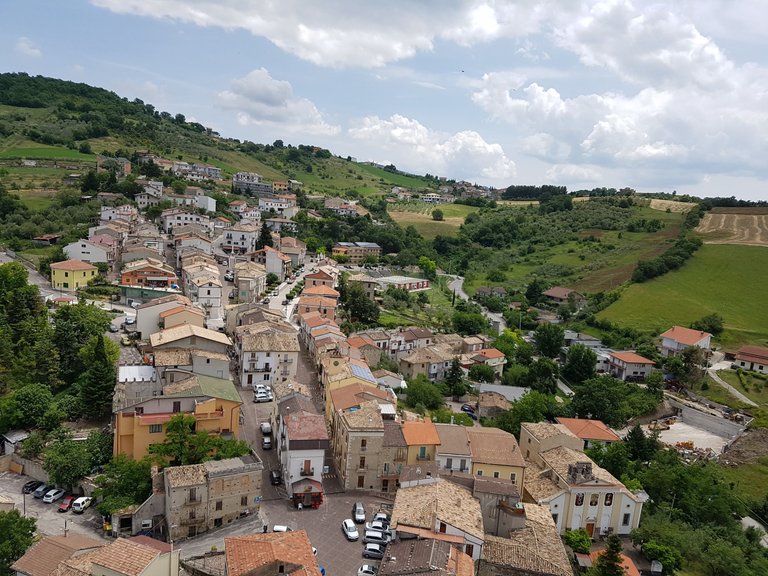 We also visited Campobasso, which is the main city of the Molise region.
In Italy there is a quite common joke about Molise, that states that this region is not real, since it is so small, everyone says that in reality it does not exist. But, I can here confirm that it does exist and I have been there.
Although, if I have to be completely honest, I didn't like at all Campobasso. Probably between the Italian cities that I have seen up to now (I am comparing it with the other provincial capital) it is the ugliest. I hope that if there is someone form Campobasso that is reading my post, she/he does not get too upset.
I remember having this sensation of mediocrity, there was nothing about this city that made me at least feel something. I know that I am being really harsh here, but I have been to a lot of cities and especially the most important ones, have at least a peculiarity that makes you remember them, and in this case I don't remember any.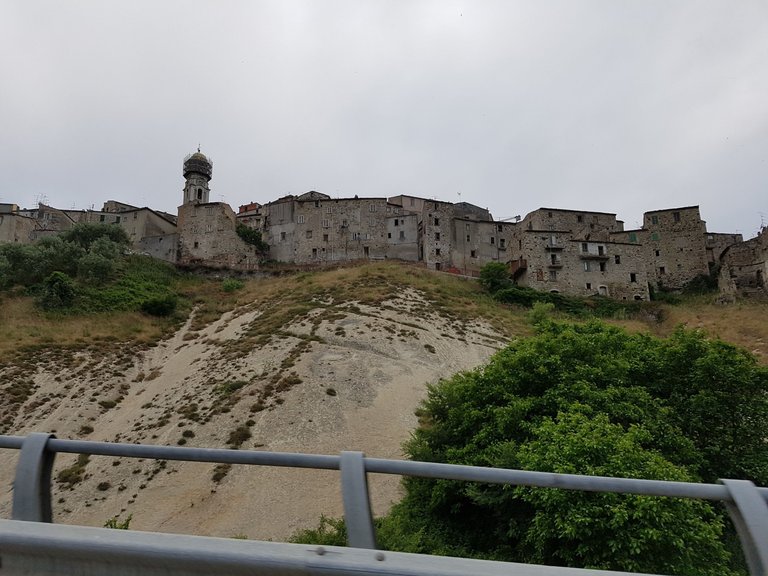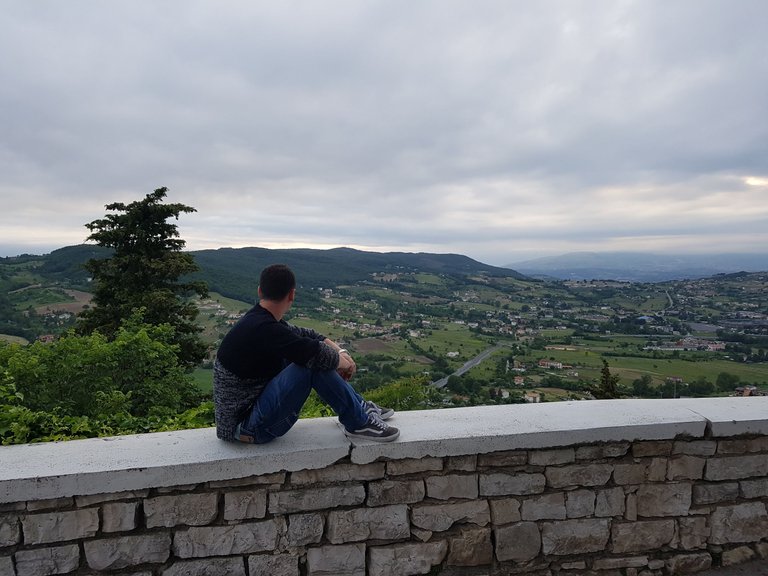 Then we reached Termoli, which is actually a nice city. It constitutes a fishing, tourist and industrial center. The city retains the medieval village closed within the walls that separate it from the modern city as you can see from the photos.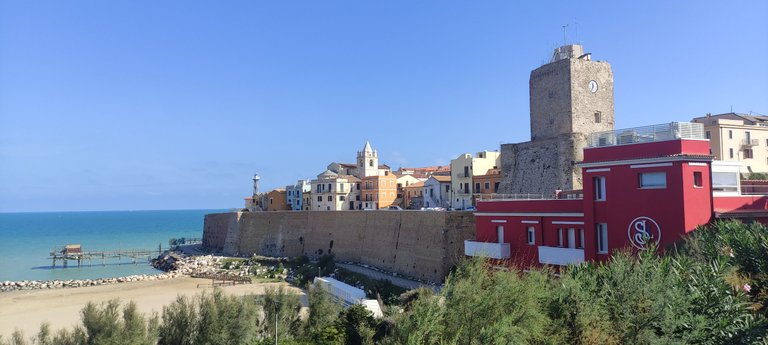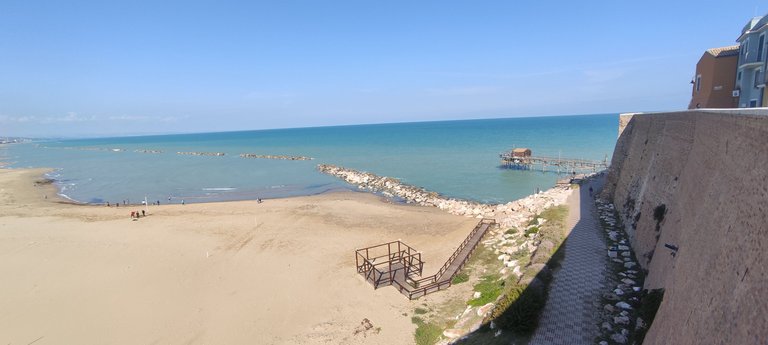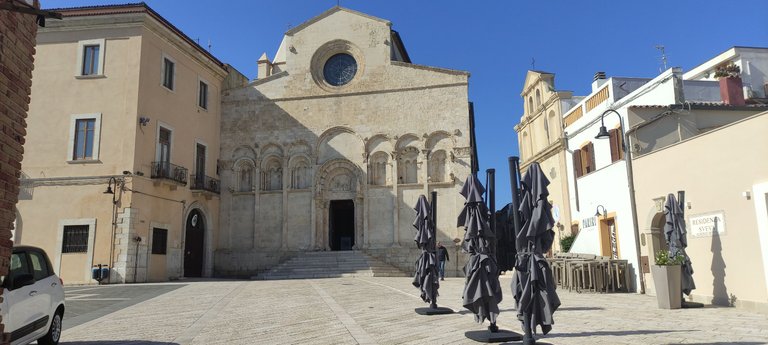 One of the things for which Termoli is famous (as a matter of fact it is something peculiar of all the Abruzzo's seaside), are the Trabucchi, which are basically this infrastructures used for fishing. Image result for overflow
The trabucchi, in fact, allow you to fish without having to go to sea: taking advantage of the rocky morphology of some fish-rich areas of the coast, they were built in the most prominent point promontories, casting the nets out to sea through a system of monumental wooden arms.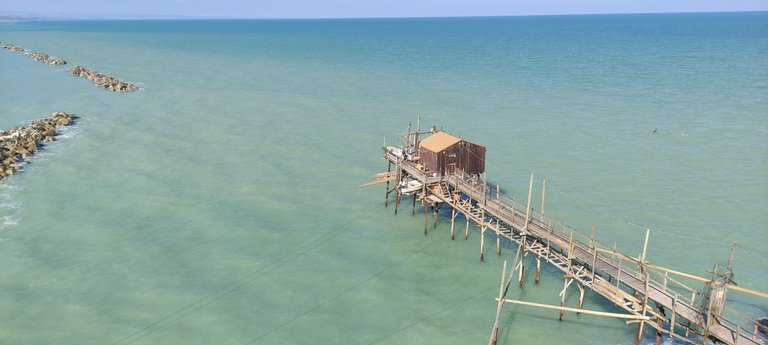 One other thing for which Termoli is famous, is that there is the narrowest alley in Italy. It took us almost half an hour to just find it. It is signed in the map but it is not so easy to find since (yeah you guessed right) it is really narrow 😂.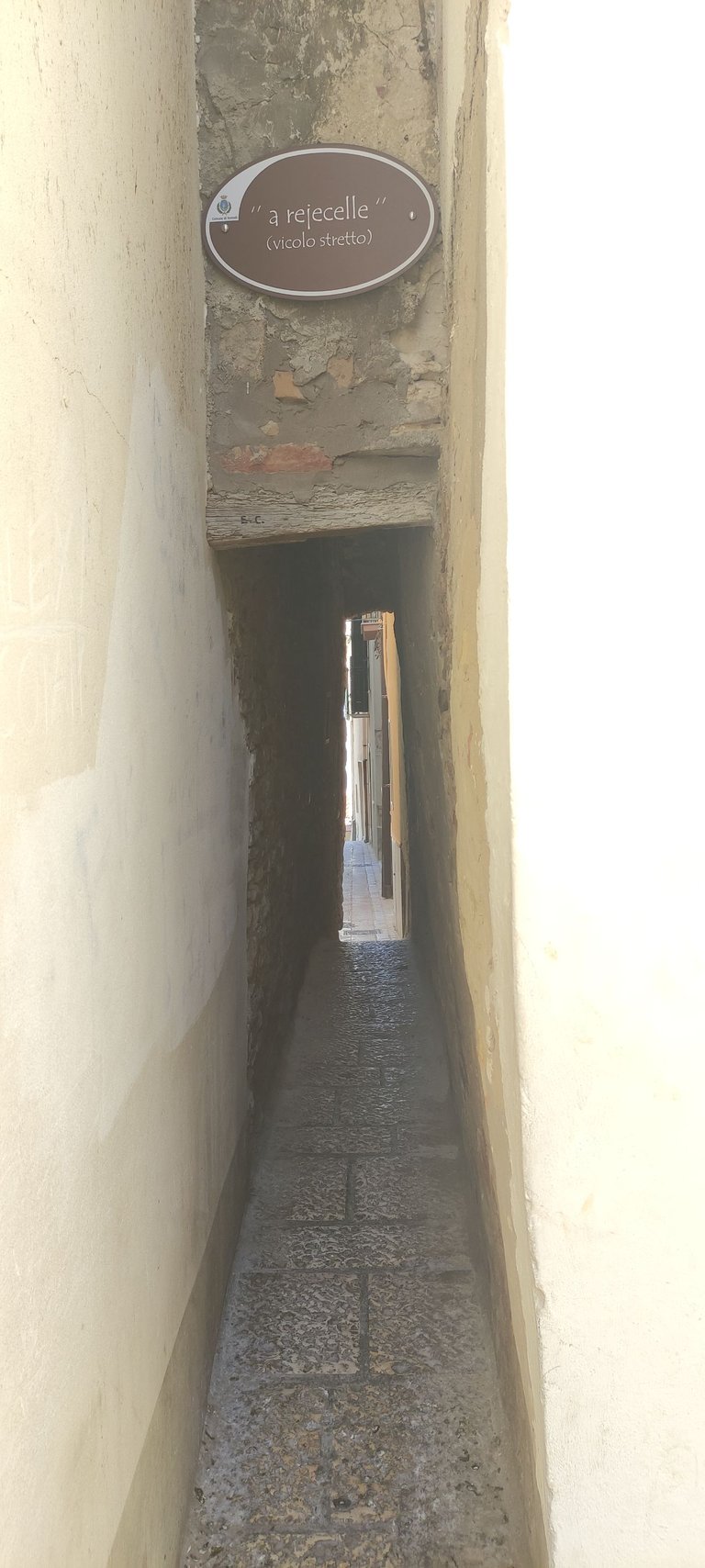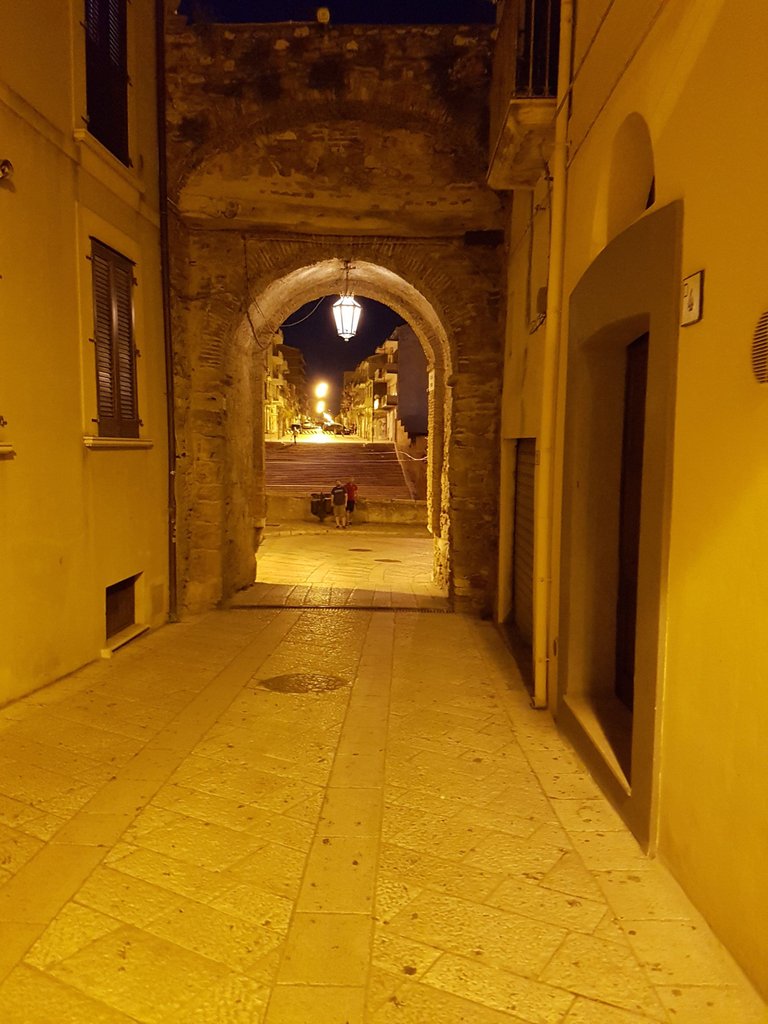 The symbol of the city is the Svevo Castle, that derived it's name from the restructuring work commissioned by Frederick II of Swabia in 1240, after the damage caused by an attack by the Venetian fleet.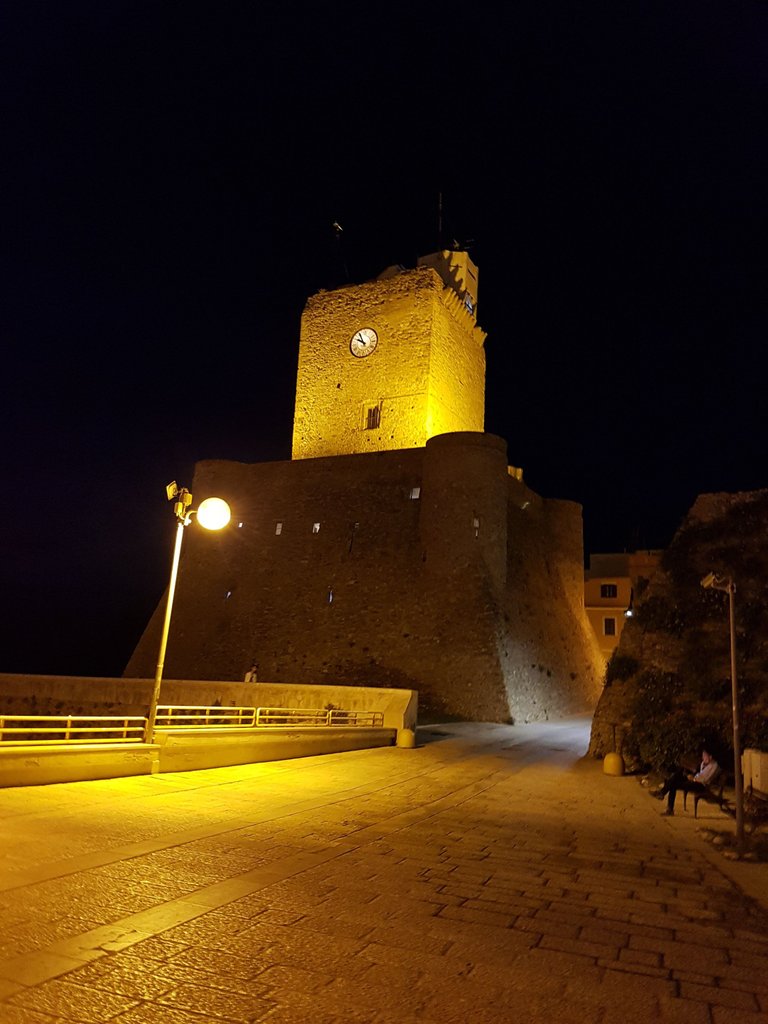 This was the first part of the trip I made with my teammates in Abruzzo.
One of the things that I understood through the various trips I have taken up to now, is that the persons with which you travel are as important (or even more important) as the place you are visiting. Being with the right people can transform every experience in a nice memories (even going to Campobasso 😂... I am joking of course).
If you enjoyed the post, please leave an upvote and/or a comment and feel free to follow me (at the link below) if you want to see my next post about speleology/climbing/skydiving and all the places that I have visited.
➡️ hive.blog/@aurzeq⬅️

---
---