The Reason Ethereum is Leading in Bull Run in The Crypto Market
The past few days have been something to talk about because of the bull run that is coming up, the crypto market looking all green so far and investors hoping it stays that way. Those who bought Bitcoin in the range of $17k and $19k are the ones enjoying this Bull Run right now because of the profit added to their initial investment.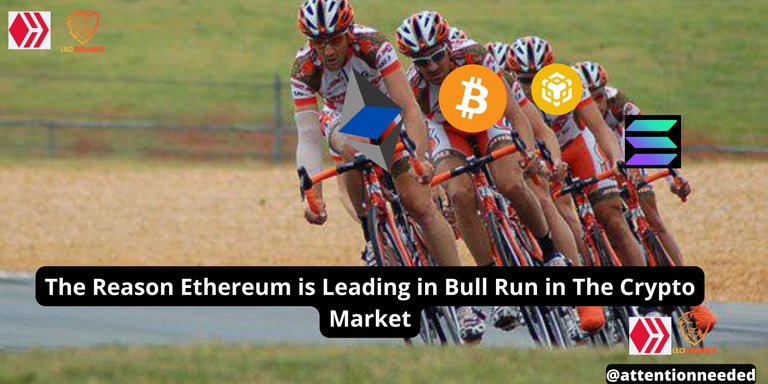 source
As of the time of writing, the price of Bitcoin is at $24,165 and it has gone up by 23% in the past seven days since the Bull Run started and the price of Ethereum is at $1,600 with an increase of 50% which has made it the biggest gainers among other coins in the crypto market compare to other coins whose increase are just by 30% below.
However, the reason why Ethereum is leading in the crypto bull run might be due to the merge, the plan to change from proof of work (PoW) to proof of stake (PoS) and the latest date fixed for that to happen according to the developer is September 19. This isn't the first date that has been fixed for the merge, there have been different dates set before and they have also been pushed severally.
The increase in Ethereum over other coins might be due to this announcement just like it did in April when the date was first announced about the merge and the price went up by nearly $10, so it all makes sense that the reason for this boost is also due to this latest date fixed for the merge and hopefully they keep to it.
Posted Using LeoFinance Beta
---
---