OpenSea marketplace steps up efforts to deter scammers who are abusing non-fungible token space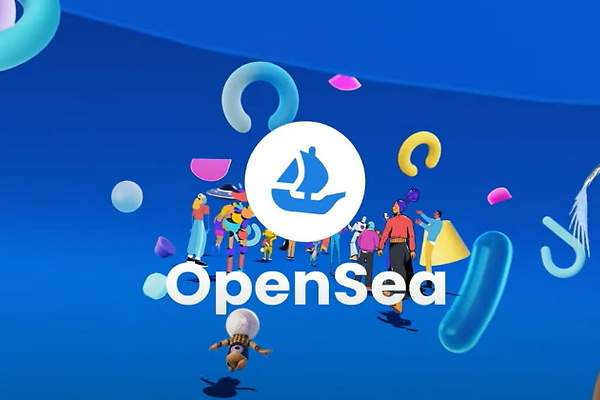 source
Over some weeks now there have been different reports concerning hacks and scammers on exchange platforms, recently they've been rants and complains of social media especially twitter that scammers are now on the NFT marketplace which is no longer safe. Being wary of the situation, the popular marketplace of NFT, OpenSea has reportedly announced that they will begin a smart contract upgrade to prevent the situation and also tackling any a problem that may arise.
This move will however have a blowback at OpenSea and it's not going to be easy, because they will have to backtrack all its shared storefront contract because most of all the items on OpenSea using the feature have been fake artworks and according to Elliptic a cyber-security firm, because of the bug in the smart contract, scammers have been over the years purchasing NFTs below its market value from the creators or users and so far over $1.1 million worth of NFTs have been purchased below its original value.
The purpose of the smart contract upgrade from OpenSea is to fix any bug, loophole and prevent any future problems. And also because they been several loophole problems at some popular NFTs like Mutant Ape Yacht Club (MAYC), Cool Cats, Bored Ape Yacht Club (BAYC) and Cyberkongz.
According to Elliptic they explained that the exploit appears to rely on the fact that NFT owners are unaware that old marketplace listings for their NFTs are still active, and those old listings are now being used to purchase NFTs at prices chosen by the seller in the past, which is often well below current market prices.
OpenSea explained the upgrade to its smart contract will address the issue of inactive listings. "This upgrade will ensure old, inactive listings expire and allow us to offer new features to prevent this issue in the future. Once live, the smart contract will feature bulk cancellation and easier-to-read signatures with expanded wallet support. "We'll move to strongly typed data that makes it easier to know what you're signing, and we'll also support smart contract wallets," it said.
According to OpenSea, the reason for the shared storefront contracts was for only to make it easy for users and creators of the NFTs to easily come onboard to the space or platform but now it has been abused and scammers have taken over making it unsafe space. Scammers have been abusing it for creating fake collections, plagiarized works and spamming the NFT space.
Posted Using LeoFinance Beta
---
---