Why financial education is important to all generation
Throughout our lives, we are constantly bombarded with messages about how to spend our money: what to buy, how much we should spend, and how often. Workin' folk often overestimate their expenses when they think about retirement savings. These financial hurdles are also a result of some misconceptions: many people think that these obstacles will be resolved automatically, as if by magic. Unfortunately for those who time lapse such thinking (or bide their credit carelessly), it's impractical to have someone else do all their thinking for them.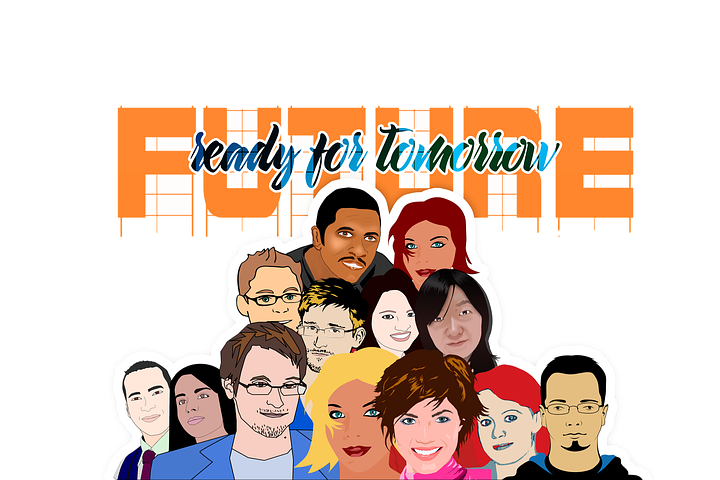 Source
Teaching people how to take control of their finances can mean the difference between a life of financial hardship and financial independence. Therefore, financial education helps us take control of our situation by providing information on the range of choices that are available to us. Financial education is important for everyone because it teaches people how to make money decisions, which can be hard to do without help.
Financial decisions are often considered complicated and require expertise like accounting or law. But Financial education is designed to help the public take control of their finances by teaching them things they might not have learned in school. Financial education can teach people about the role that money plays in their lives, what they need to know when they get a job or plan for retirement, and how different kinds of financial products work.
What information will be available to you?
Financial education is the key to understanding how our money works. It is important because most people are not taught this as they go through school. Financial education provides information on topics such as:
• How to set up a budget
• What a credit score is
• What the difference between a debit card and a credit card is
• How to save money, and
• Types of loans available for all income brackets
Each of these sections provides different information that can help you take control of your finances.
Financial Literacy and financial stability
There is a significant correlation between financial literacy and financial stability. And we need a holistic understanding of how to manage our money. There is no one-size-fits-all answer for finances. It's a complex set of skills that includes budgeting, saving, credit, investing, and more.
The economy is a complex system shaped by many variables that are difficult to predict. By having a solid understanding of finance, you are better able to manage your own financial decisions. You will be able to make more informed choices and avoid costly mistakes that could have long-term consequences.
The Importance of financial education
Financial education is a great way to take control of your finances and learn how to manage your money better. Financial literacy is important for many reasons. It helps us make more informed decisions about our money, as well as understand how our money is managed by the people who work in the financial industry.
Financial education can help you take control of your finances by teaching you about managing money, making wise decisions, and saving for the future.
Financial education not only teaches you about financial topics, but it also teaches individuals how to make sound decisions with their personal finances. Financial literacy is a way to reduce the risk of making poor financial decisions.
It teaches you the basics of finance and gives you insight into how to put together an action plan with some easy tips that you can apply to start saving money.
Posted Using LeoFinance Beta
---
---