😆😆Splinterlands Daily Mission 26-010-21 ITA-ENG😆😆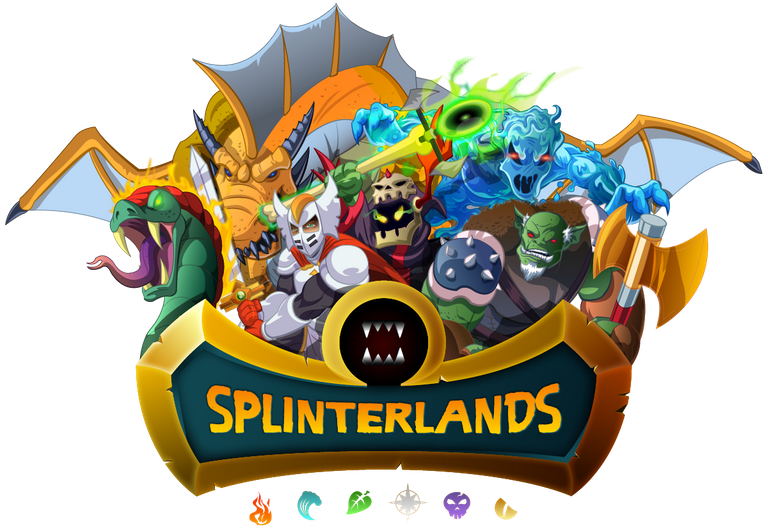 Buona sera ecco qui con l'appuntamento giornaliero sulla missione di splinterlands che ho completato già durante il pomeriggio. Oggi inizio a stare meglio, è passato il mal di gola anche se ogni tanto tossico ancora. Domani ritornerò a lavoro. Stavamo dicendo, oggi dragon quest. Inizialmente volevo cambiarla per il fatto che l'unico summoner che ho potenziato è Delwyn Dragonscale e a dire il vero è stato il mio primo summoner che ho livellato quando ancora costava $ 0.09 ogni singola carta ed ora una ne costa $ 12.28 😲 per chi inizia ora ha giocare è praticamente impossibile andare avanti senza spendere un patrimonio. Sto ancora divagando LOL dicevo... volevo cambiare missione perchè dovevo usare Delwyn che sì da un buon boost dmg alle carte magiche però costa 5 punti mana e spesso capitano partite con poco mana ed è impossibile usare le carte, fatto sta che ho comunque voluto fare qualche partita per vedere se riuscivo a completarla senza dover rischiare di ricevere un'altra missione + difficile da completare e in men che non si dica avevo già finito con poche partite perse rispetto alla mia solita media.
Bene così.
2 perse
primo match
https://splinterlands.com?p=battle&id=sl_08e1859d80024e8e1c6cf5a2d19d8df5&ref=atnep111
secondo match
https://splinterlands.com?p=battle&id=sl_36f0f8fb0b99d69dad116e3e8044f4f2&ref=atnep111
terzo match
https://splinterlands.com?p=battle&id=sl_cc0500f0d5de5ff91262171314c2ec95&ref=atnep111
3 perse
quarto match
https://splinterlands.com?p=battle&id=sl_18679bf2c19241bebe4a3cc6a41510d7&ref=atnep111
quinto match
https://splinterlands.com?p=battle&id=sl_e51f67cffdd16adf67eeb1c10c2c4f96&ref=atnep111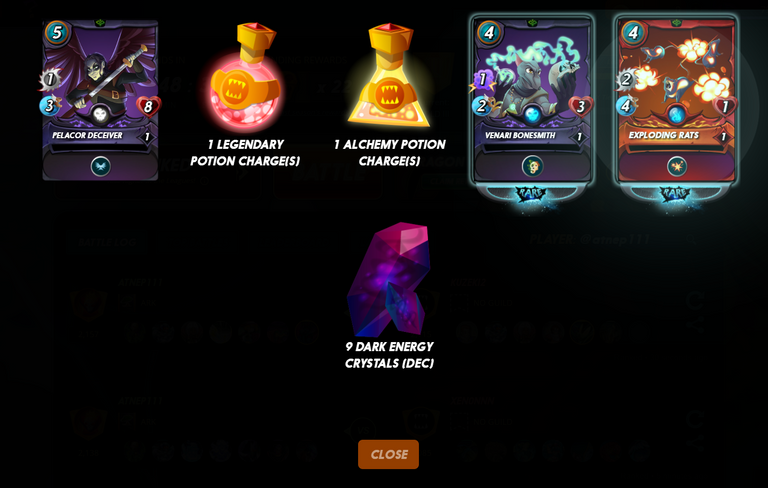 ENG VERSION
Good evening here with the daily appointment on the splinterlands mission that I completed already during the afternoon. Today I start to feel better, the sore throat is gone, even if sometimes still toxic. I'll go back to work tomorrow. We were saying, today dragon quest. Initially I wanted to change it due to the fact that the only summoner I have upgraded is Delwyn Dragonscale and to be honest it was my first summoner which I leveled when it still cost $ 0.09 every single card and now one costs $ 12.28 😲 for starters now ha play it is practically impossible to go on without spending a fortune. I'm still digressing LOL I said ... I wanted to change mission because I had to use Delwyn that yes from a good dmg boost to magic cards but it costs 5 mana points and often games happen with little mana and it is impossible to use the cards, the fact is that I still wanted play a few games to see if I could complete it without having to risk receiving another mission + difficult to complete and in no time I was finished with a few games lost compared to my usual average.
So good.
2 lost
first match
https://splinterlands.com?p=battle&id=sl_08e1859d80024e8e1c6cf5a2d19d8df5&ref=atnep111
second match
https://splinterlands.com?p=battle&id=sl_36f0f8fb0b99d69dad116e3e8044f4f2&ref=atnep111
third match
https://splinterlands.com?p=battle&id=sl_cc0500f0d5de5ff91262171314c2ec95&ref=atnep111
3 lost
fourth match
https://splinterlands.com?p=battle&id=sl_18679bf2c19241bebe4a3cc6a41510d7&ref=atnep111
fifth match
https://splinterlands.com?p=battle&id=sl_e51f67cffdd16adf67eeb1c10c2c4f96&ref=atnep111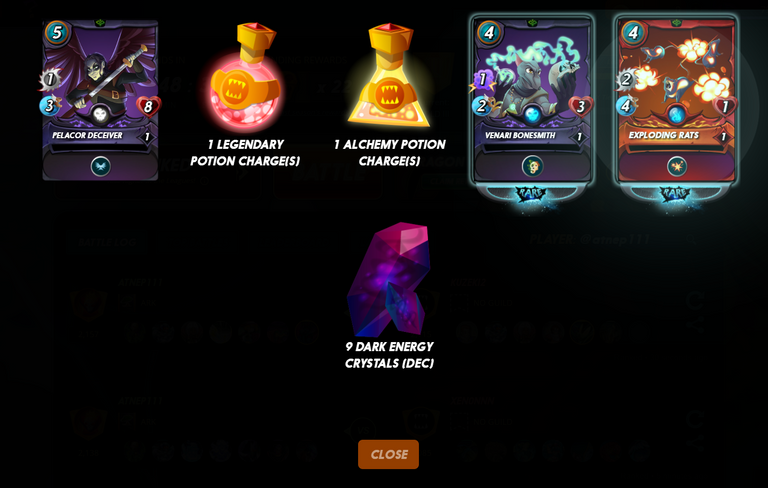 ---
---