😋😋Splinterlands daily mission 22-10-21 ITA-ENG😋😋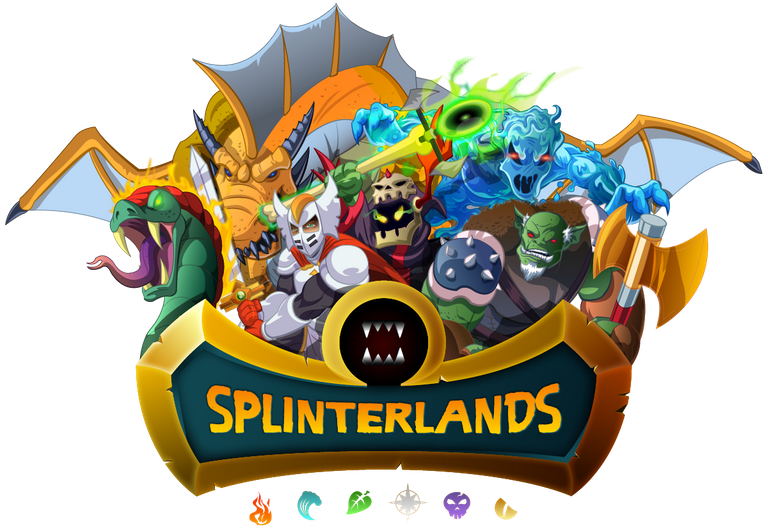 Buona sera a tutti, per fortuna oggi sembra abbiamo risolto i problemi al server e non c'è stato nessun disservizio, menomale. Sono tutto raffreddato, naso tappato e cerchio alla testa, oltre ad avere avuto una giornata pesante a lavoro sono anche andato dal dentista nel pomeriggio al mio appuntamento mensile a far sistemare l'apparecchio.
Finito ora di fare la missione di splinterlands, oggi mi hanno dato la water quest, a volte mi sbrigo in fretta a volte invece come stasera ho perso addirittura 12 partite.
primo match, partita con blast e veleno, come sempre in questi casi non sai mai cosa può succedere, ho vinto giusto per un punto HP
https://splinterlands.com?p=battle&id=sl_19e1a110e94b4ecfae9110d04c827703&ref=atnep111
6 perse
secondo match con enrage, avevo come avversario il mio summoner preferito, earth spine,il chain golem ha retto bene e non è stato sconfitto, il resto del mio party poi era composto da magic e ranged e quindi non ha sofferto per il danno da spine
https://splinterlands.com?p=battle&id=sl_a25ce8c1e8aa51797846978a9ac86aa4&ref=atnep111
terzo match, ancora veleno, questa volta ho messo il kraken, perchè si potevano usare solo le carte del colore del proprio deck + l'axemaster e ho puntato anche qui sul massimizzare il danno prima che il veleno facesse la sua parte
https://splinterlands.com?p=battle&id=sl_ade579e19cf10902aa89b59831dd7db8&ref=atnep111
6 perse
quarto match, niente bonus dal summoner, dopo un pò di fatica per abbattere il tank avversario poi la situazione si è sbloccata a mio favore
https://splinterlands.com?p=battle&id=sl_56ffd912e1a12c37eb8a1cc8dddc7673&ref=atnep111
quinto match, dopo essere retrocesso in silver I con questa vittoria rientro giusto al pelo nella lega oro III , quest'ultima partita è stata facile da vincere, -1 magic del mio summoner + la res naturale del chain golem e half damage dell'halfling hanno azzerato i danni dell'avversario
https://splinterlands.com?p=battle&id=sl_57b30e60e551791d9820fe0707c9aee1&ref=atnep111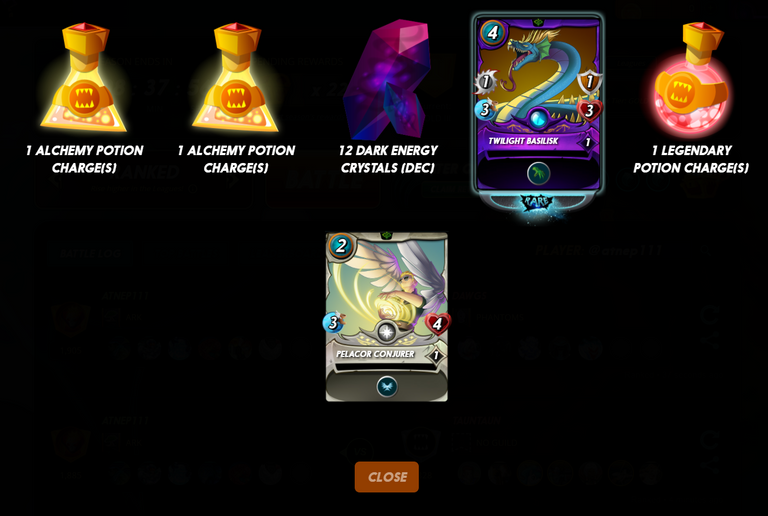 ENG VERSION
Good evening everyone, luckily today we seem to have solved the server problems and there was no disruption, luckily. I am all cold, stuffy nose and head ring, as well as having a hard day at work I also went to the dentist in the afternoon on my monthly appointment to have the braces fixed.
Finished now to do the mission of splinterlands, today they gave me the water quest, sometimes I hurry up in a hurry, sometimes like tonight I lost even 12 games.
first match, game with blast and poison, as always in these cases you never know what can happen, I won just for one HP point
https://splinterlands.com?p=battle&id=sl_19e1a110e94b4ecfae9110d04c827703&ref=atnep111
6 lost
second match with enrage, I had my favorite summoner, earth spine as an opponent, the chain golem held up well and was not defeated, the rest of my party then consisted of magic and ranged and therefore did not suffer from the damage from thorns
https://splinterlands.com?p=battle&id=sl_a25ce8c1e8aa51797846978a9ac86aa4&ref=atnep111
third match, again poison, this time I put the kraken, because you could only use the cards of the color of your deck + the axemaster and here too I bet on maximizing the damage before the poison did its part
https://splinterlands.com?p=battle&id=sl_ade579e19cf10902aa89b59831dd7db8&ref=atnep111
6 lost
fourth match, no bonus from the summoner, after a bit of effort to take down the opposing tank then the situation unlocked in my favor
https://splinterlands.com?p=battle&id=sl_56ffd912e1a12c37eb8a1cc8dddc7673&ref=atnep111
fifth match, after being relegated to silver I with this victory, I return just to the hair in the gold league III, this last game was easy to win, -1 magic of my summoner + the natural res of the chain golem and half damage of the halfling they have zeroed the damage of the opponent
https://splinterlands.com?p=battle&id=sl_57b30e60e551791d9820fe0707c9aee1&ref=atnep111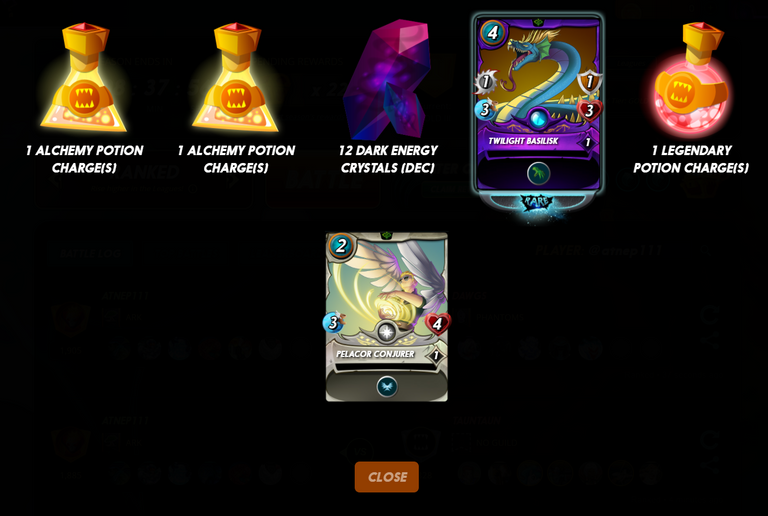 ---
---