My performance in Silver Tournament!
Welcome Guys!
I took part 2 days ago in Silver Tournament. Entry price was 6.25 SPS. Tournament with total prize pool 6460 SPS. I not play in silver league ranked games, but I think that I understand what is played here. I many times in this month advanced to final round, which is not easy. There are so many powerful splinterlanders. Sometimes I can win versus them, but usually I lose when I battle vs them. Is not about my skill, I just rent only most neccessary cards not all, which I need. That's why I can't win many battles versus top players.
Tourney started at 25-10-2021 at 11:00.
There was 159 registered players!
First round started with 11 battles between me and my opponents. It's all random with who I was supposed to battle.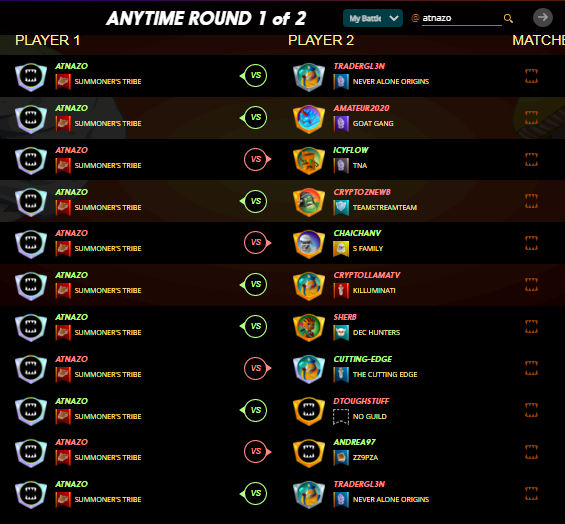 To next round can advance only 30% of best players from first round.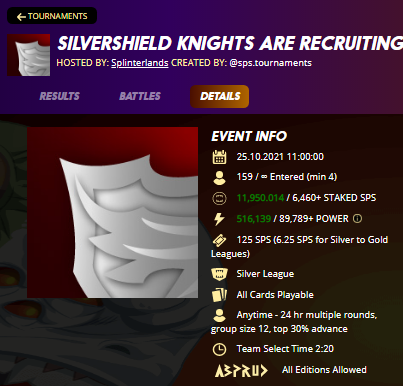 I played many tournaments, especially for silver league. Usually 7 wins and 4 loses are required minimum to have spot in finals, which are in next day.
As you see in my first picture I won 7 games and lost 4 of them. I advanced from bottom to finals. Is really hard to climb in second day to top 32 players, because battles are only between players who advanced to second round. Qualification for finals usually ensure place in top 64th. In finals are less battles. So score from first day is probably the most important thing, but things can change for better or worse.
I advanced to finals, but with low score. I tried so hard to beat my opponents, but it was hard mission to do.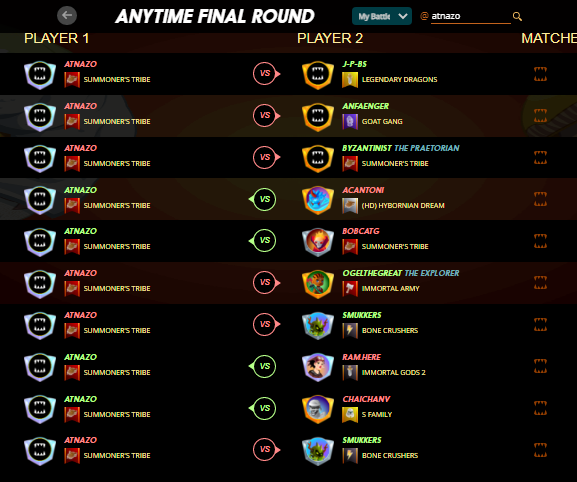 I won only 4 of 10 splinterlands battles. Anyway I advanced from 52th place to 44th place at the end of the tourney.
These are rewards for every place in Tournament!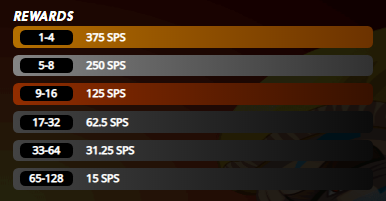 I was like 1 maybe 2 wins away from top 32th place.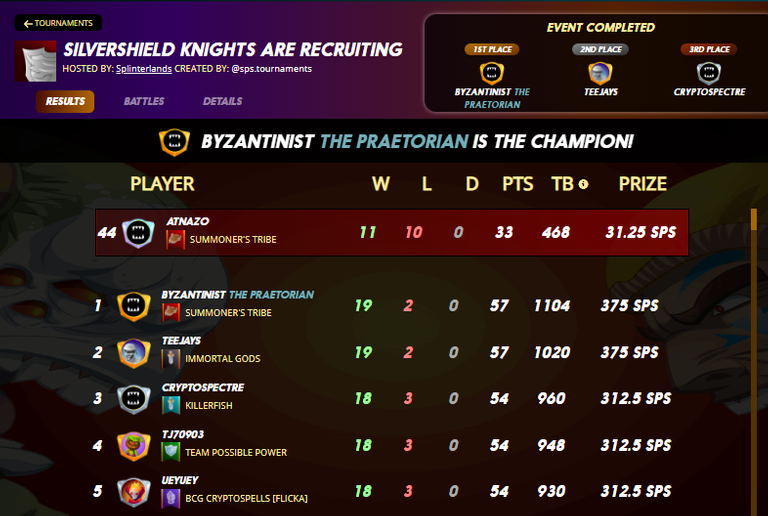 My total score 11 wins and 10 loses is above average 50% win ratio, so I am still happy.
If you readed my post tell me what is your expierience in splinterlands tourneys!
Did you ever took part in one of them?
What is your feeling, when you defeat stronger opponent!
---
---