My dragon quest in Diamond II. Let's go babe!
Welcome Guys!
I had really good luck with taking quest, becasue I had life quest and I roll this out for a dragon quest! Yeah! I love, when I not need to play with color, where I have not high levels and summoner with cap only for gold league. So I was super happy after this roll!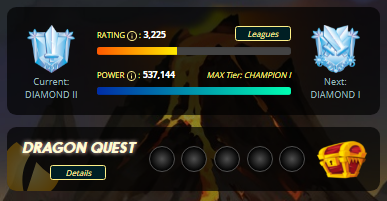 Dragon quest started with 3225 ELO Points, but this time I was like 175 points to Diamond I. Is really big number to go through. Maybe in next days I will try harder, if I will have good enough cards for competition in leaderboard we will see.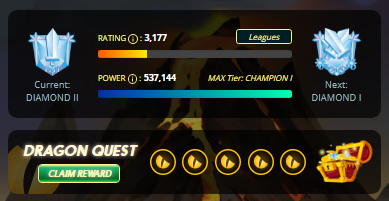 During making this quest I was around 3200 Elo Points almost all the time. I don't want waste too much capture rate for this moment. I want have so many at end of the season, when probably many people will stop play after achieving their division goal!
Let's take a look at the rewards!
12 boxes + 5 from quest potion so it's 17 boxes to open!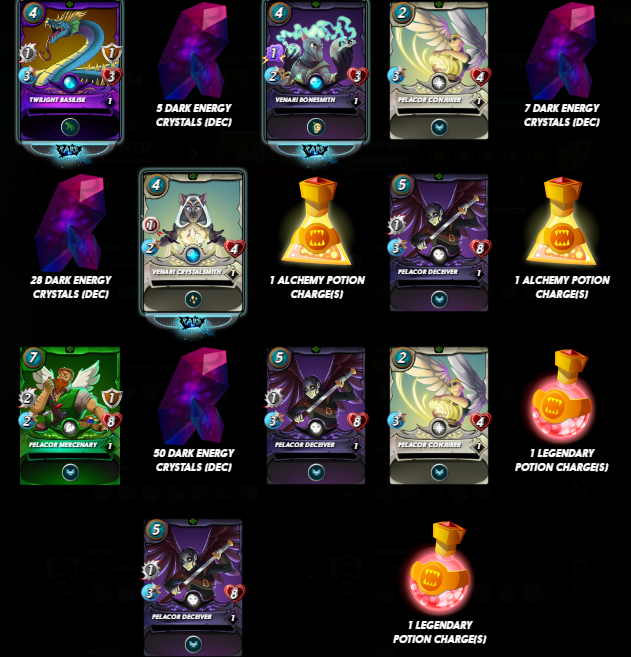 This time I got 3 rare cards, I like Venari healer so it was good draw by the way!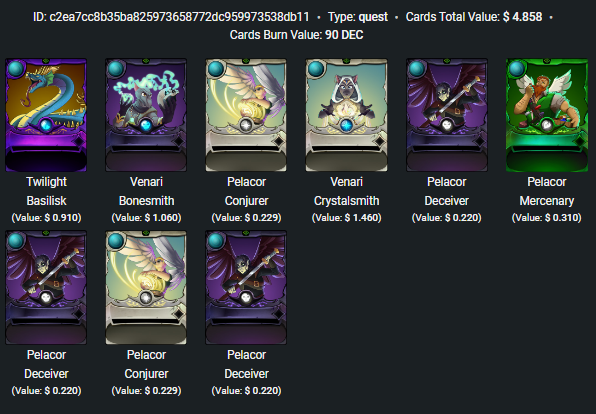 Quest rewards value is over 5$ with dec tokens! Another good day!
---
---