Brawlhalla Gameplay - Playing new brawl of the week with VAL, MIRAGE & PETRA
Welcome Guys!
I want to invite you Guys to watch my funny games with 3 different legends. This is brawl of the week, where I can choose 3 legends and swap between them in brawl any time I like, but the price for this is weapon throw. You know me very well and you should probably know that I like very much to throw weapons, sad but true in this mode is not possible to throw the weapons, because this button is reserved for swaping legends!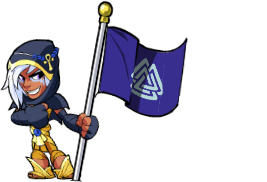 I was undefeated on this mode in whole video, but last brawl was close one, so watch till the end!
---
---