Brawlhalla Gameplay - I made increadible plays with VAL! You need to watch this video!!
Welcome Guys!
First game, which I played in Brawlhalla was really bad. I can't even pick up the weapon, my enemies dominates our team so easy, but then I started play better and better. My performance just rising and start slightly increase over time. In last matchup I made something unbelievable! I played 1 x 2 for long time. My teammate didn't disconnected, so I know that he believed in me! and I score double K.O. with just fist punch, but this is not all. I outplayed all my enemies and I won! What a game!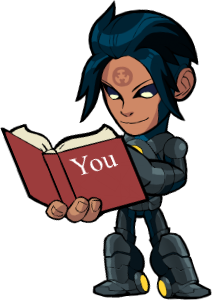 You are so predictable, I read you perfectly!
---
---