Croquette Vegetable With Purple Sweet Potato
---
No more regrets for my food, is about Love Foods. You really need love food for diet.
---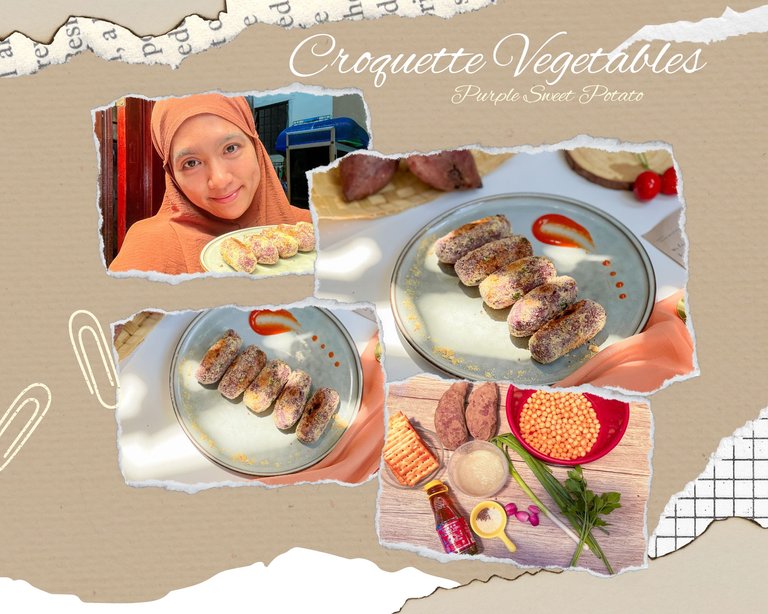 Hello everyone,
Answering many questions that are often ask to me on social media, how do I overcome cravings when I'm on a diet and do a 'fully diet' which is often the concern of many of my friend. The answer is, I cook as much as possible and know what ingredient are in my food every day.
Following a diet is lifelong, how can we consistently stick to it every day. It's not about how I can eat a small amount of food, but minimizing the excess calories I eat every day. I can be full without thinking about hunger, so my stomach automatically doesn't want a lot of food coming in. The calories that come out are also more than what I eat, but provided that all macro and micro nutrients are sufficient. Stop not suffering when dieting, that is the key to a good diet.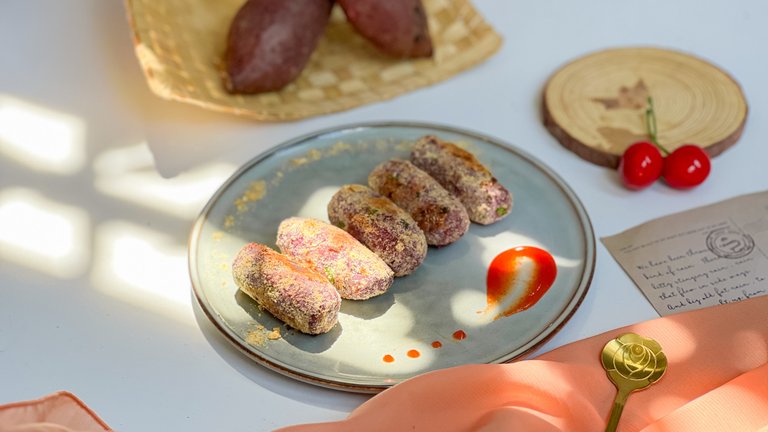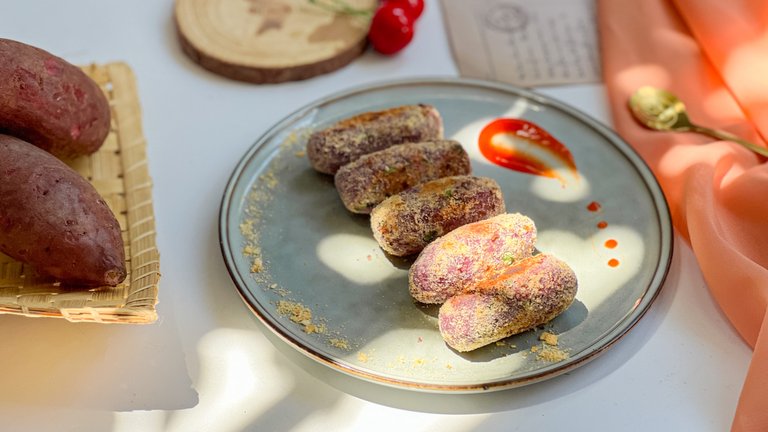 My way is to make healthy main meals and snacks, as much as possible from whole foods that are created on the surface of the earth. For example, eat sweet potatoes, potatoes, vegetables and lots of fruits, but don't forget to leave only 20% of the remaining daily calories for love food. Yes, I call it 'Love Food' because it has an important role.
Love food is often my mood booster, yes dieting is torturous, but if there is Love Food then you won't be tormented. For example, today I want sweet food, so I make sweet snacks that I want, but just enough for desire, after the macro nutrients are fulfilled.
Like this time, I want to eat Love Foods, I want a special dessert, I made it so I can love this diet. I really want croquettes, it would be really fun to eat them, especially since they are already very tempting. Instead to buying some snack or food, I like to make it myself. This is my way of sharing with you, how I make croquettes that are easy, filling and low in calories. Check this out!
---
Low Calorie Purple Sweet Potato Croquettes
The Recipe
---
---
As much as possible I get ingredients from whole food, so this croquette is really healthy food and makes me feel so better, without regrets.
---
---
Ingredients;
200 gr purple sweet potato
50 gr Chickpeas
50 gr Rice Crackers
1 tsp fine garlic, 4 cloves shallots
1 tsp sesame oil
1 stalk of leeks and celery
Flavor (pepper, mushroom stock and salt)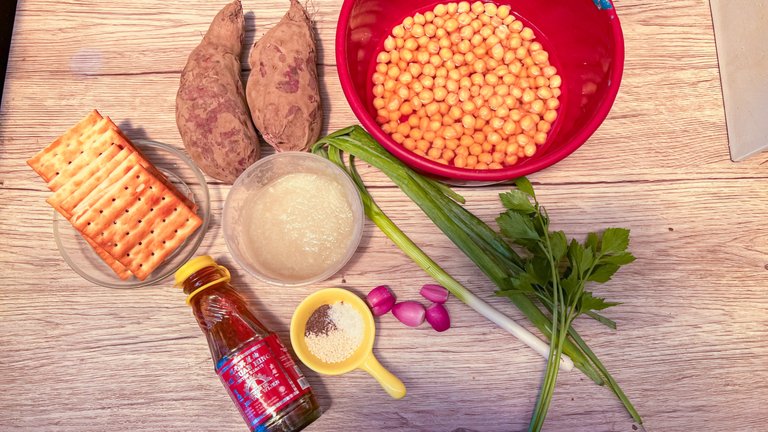 ---
How to make purple sweet potato croquettes:
First is by soaking the chickpeas overnight, I soaked them and then peeled off the skin from the chickpeas to make them softer to the bite, no excess texture. Then boiled it briefly in hot water, as well as the purple sweet potato which I boiled until it was soft and easy to mash with a fork.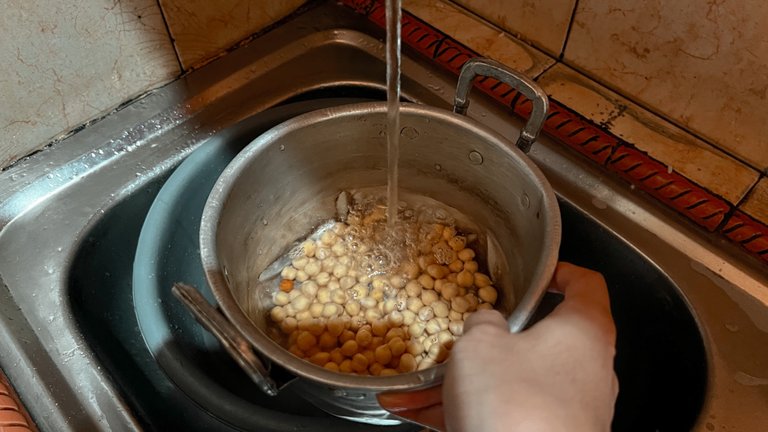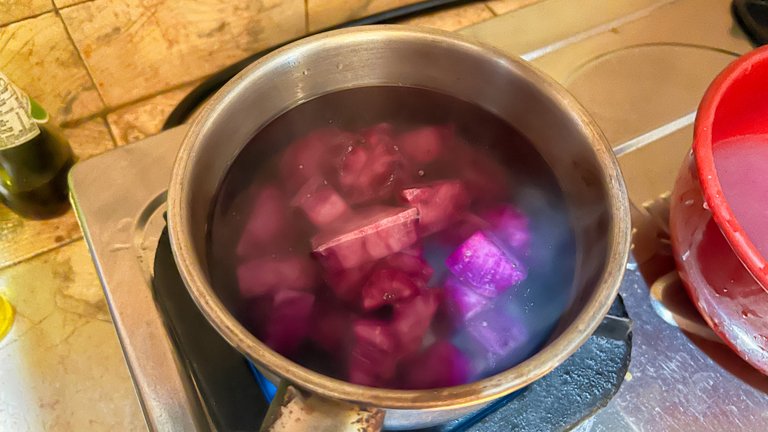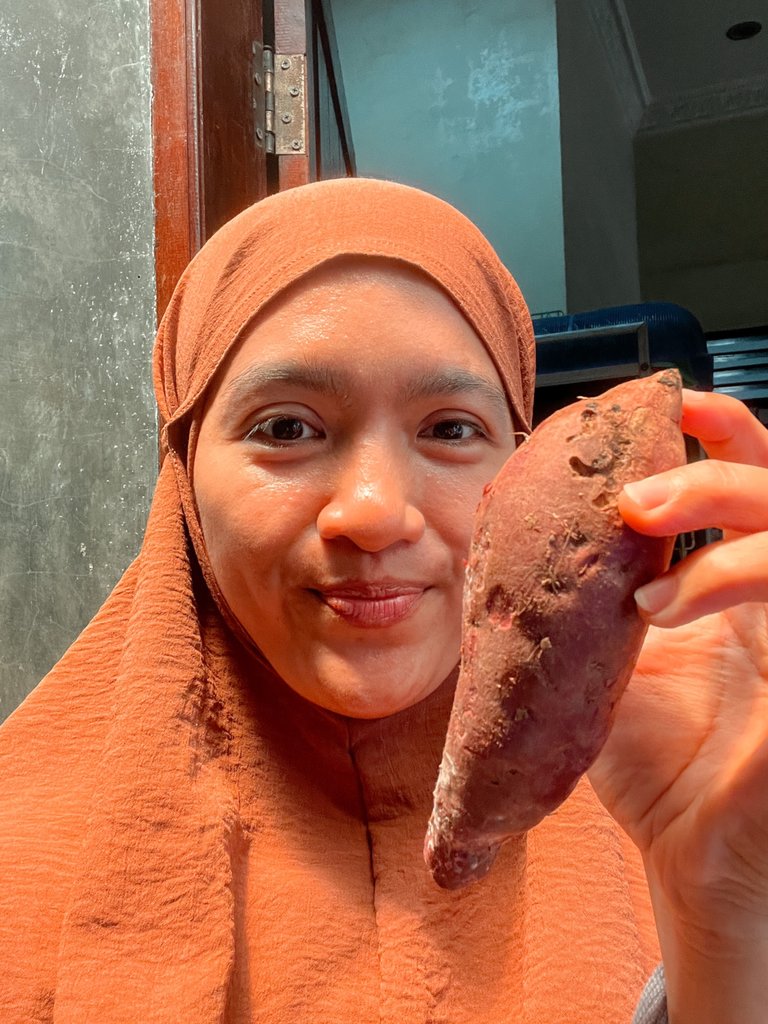 ---
Puree the rice crackers with a blender, as an outer coating to make the croquettes crispier on the outside, softer on the inside.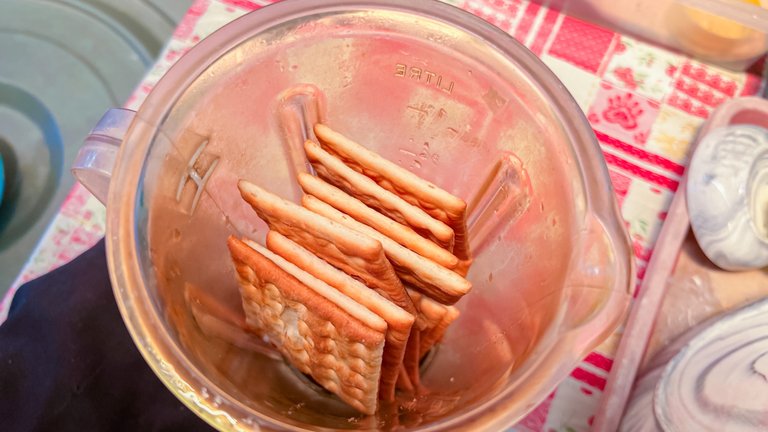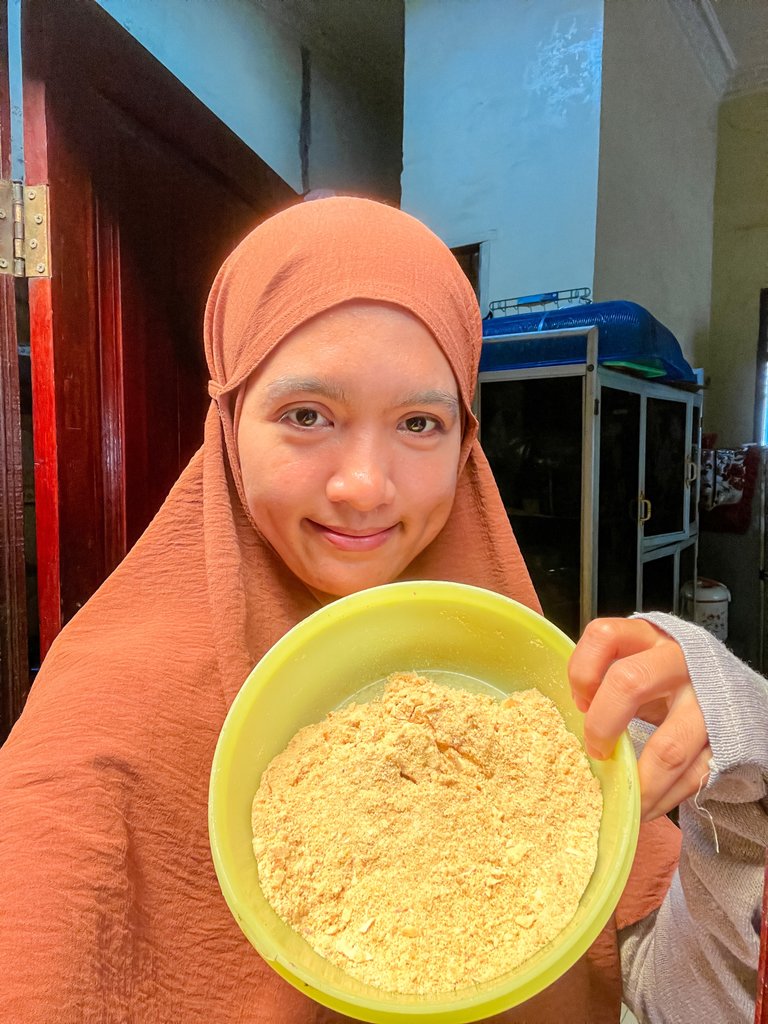 ---
Also puree the chickpeas with a blender, then pour into a bowl that can hold all the ingredients. Then add the purple sweet potato that was boiled earlier. Mash with a fork or with the bottom edge of a glass.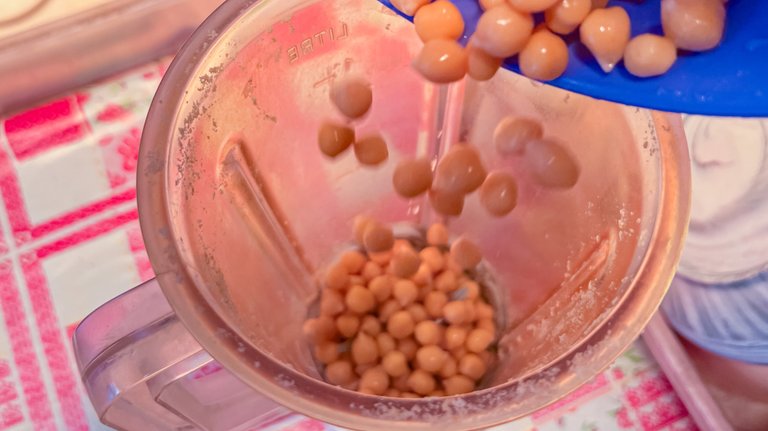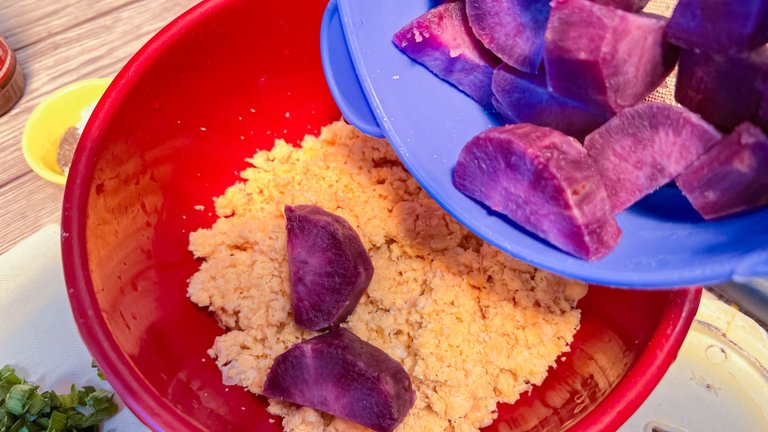 Add all the other ingredients, such as thinly sliced leeks and celery and also the flavors. Mix all the ingredients together, except rice crackers.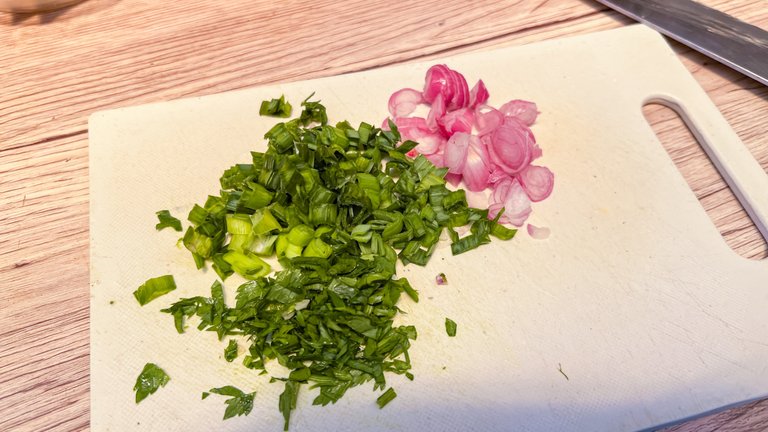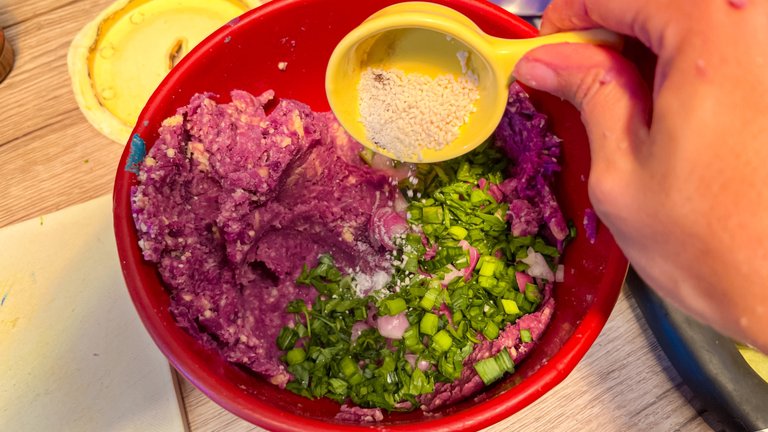 ---
Lastly, coat with rice crackers and fry with enough oil. You can also use non-stick pan.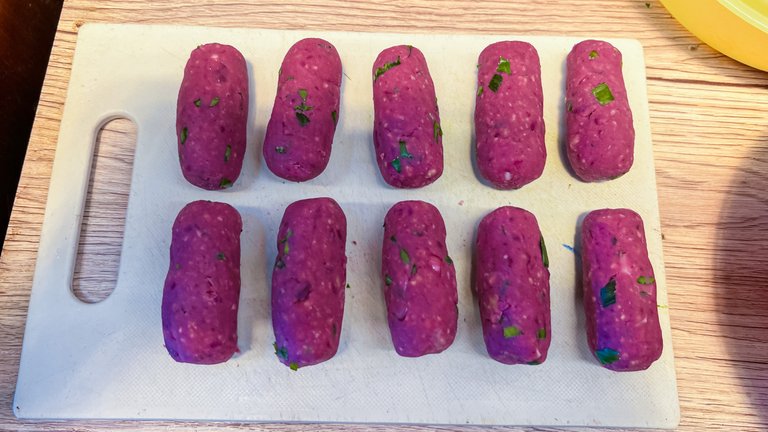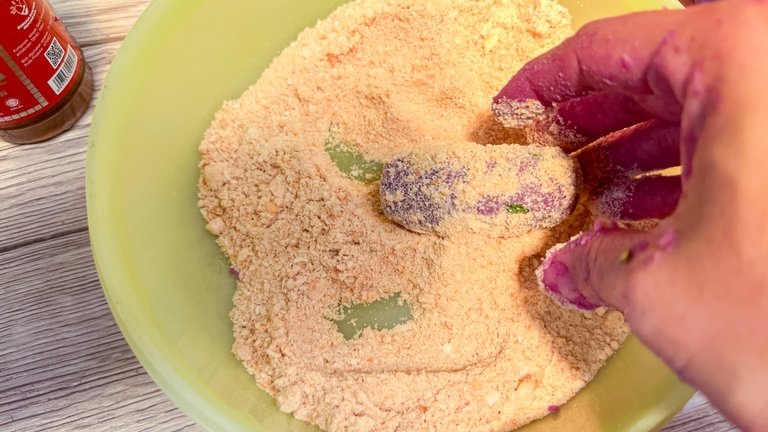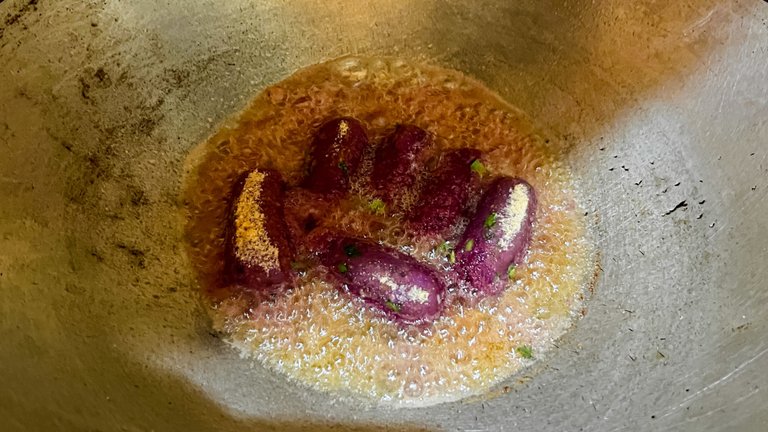 ---
Purple sweet potato croquettes are ready to be served!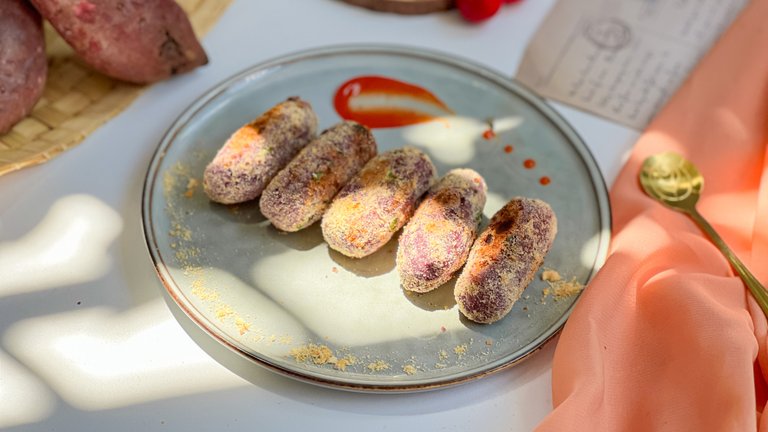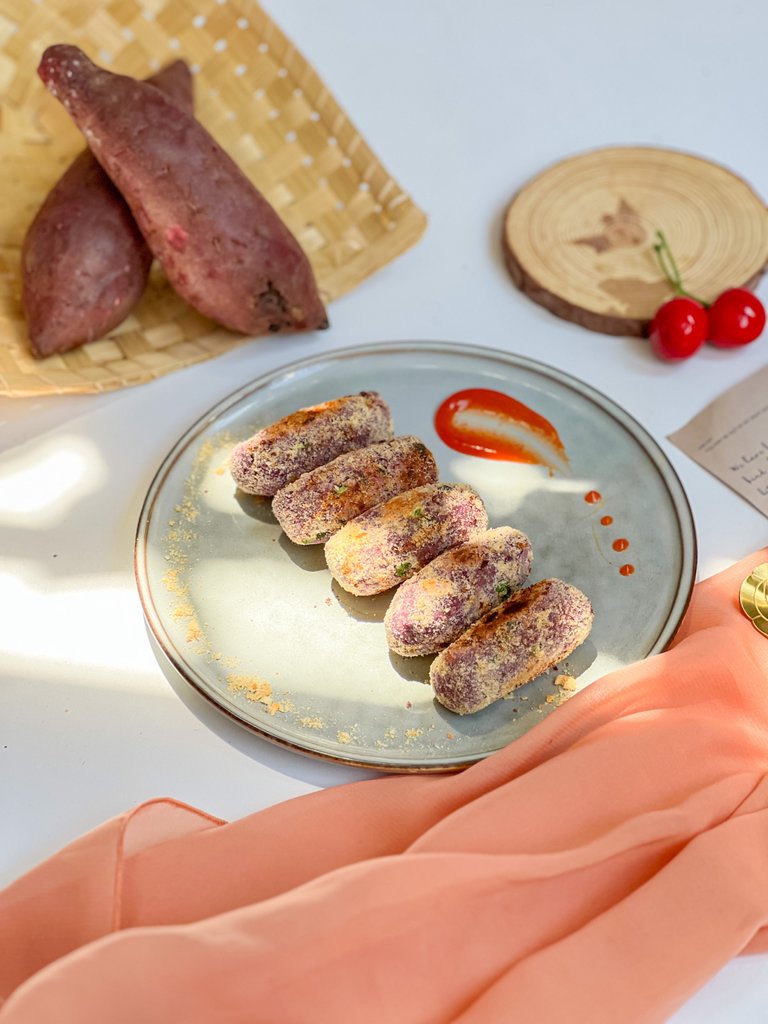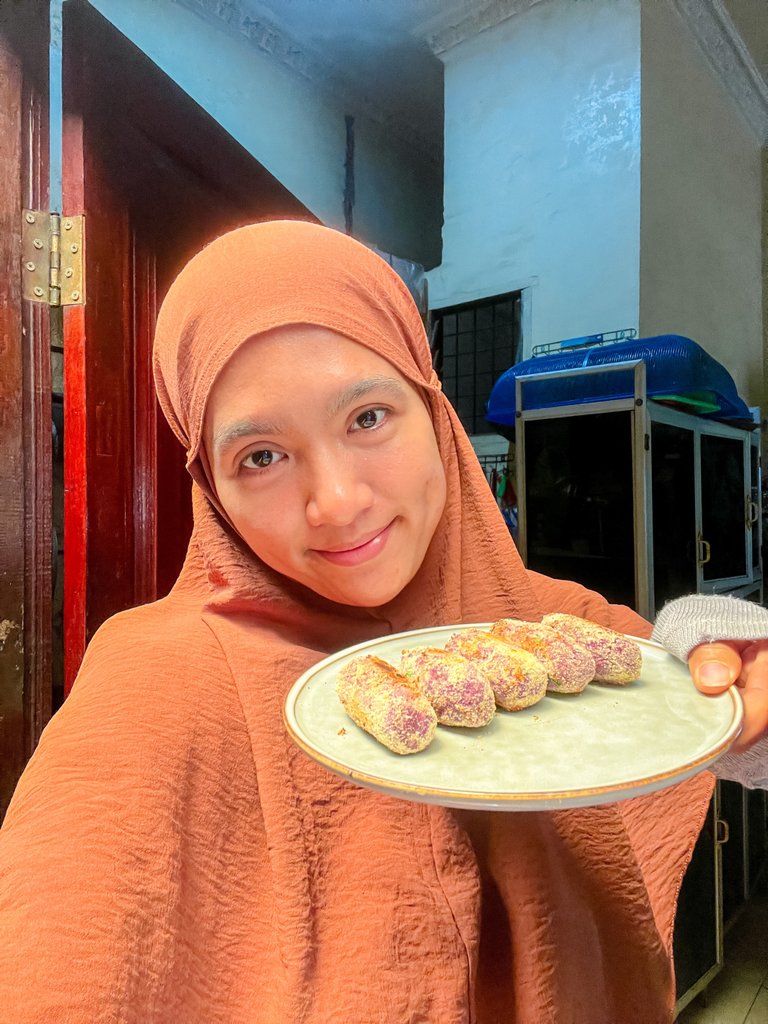 ---
See you the next time hive friends!
---
---
Editing by Lightroom and VN iphone 11
---
---
---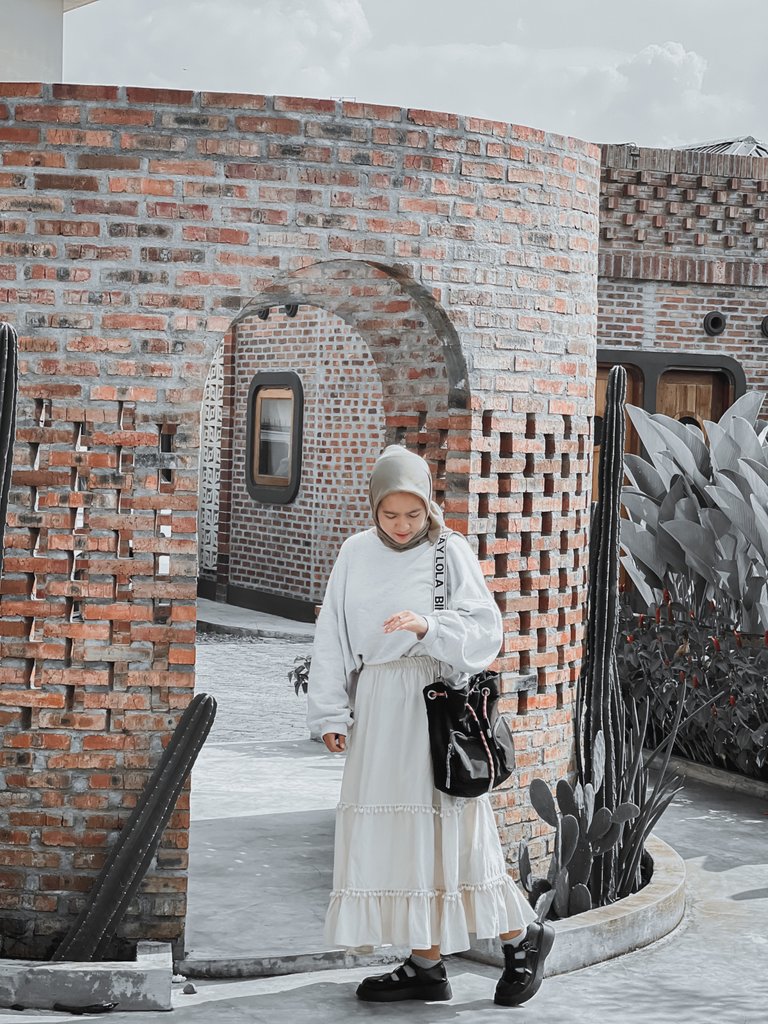 About Author
Annyeong yorobun! Welcome to wita's corner. Author is a full time housewife who loves to eat while writing. Enthusiasm to gardening and cooking. Like the exploration of new things and have many dream is unlimited. Always vote and give suggestions to advance this author.
If you like his content, don't forget to support me and leave a comment below. Make sure to keep read and watch my content. Thankyou so much :)

---
---