Meeting Prague after 30 years. Minor obstacles and a lot of joy along the way.
And yet I managed to go somewhere further afield this year! The idea for a short trip to Prague was born spontaneously. First, I planned to go alone, but my friend decided to join me. It was a sentimental trip :) Exactly 30 years ago, I went abroad for the first time on a school trip. It was right after the political transformation and the opening of the borders to the West. The final destination was Paris (absolute cosmos!), but on the way, we spent one afternoon in Prague. It was the first foreign city I visited, a real adventure! We took the entire trip to France by bus. More than specific images, I remember the feeling of excitement. I think, during that trip, my love of being "on the road" was born. No matter where I'm going, all I have to do is get in a car, bus or train, and I'm happy.
We left on Friday morning and returned on Monday, so we spent Friday evening and the weekend in Prague. We decided to forgo our own transport due to fuel costs. For the first time, I had the opportunity to test the services of the Czech carrier Regiojet, with which, as it turns out, you can go around a large part of Europe. Good to know!
Transportation took place in two stages - first, we took a bus from Krakow to Ostrava, and then we took a train to Prague - all within the Regiojet line. We only had 18 minutes to change trains, so I was worried we wouldn't make it.
Regiojet vehicles are easy to spot - they catch the eye with their distinctive color.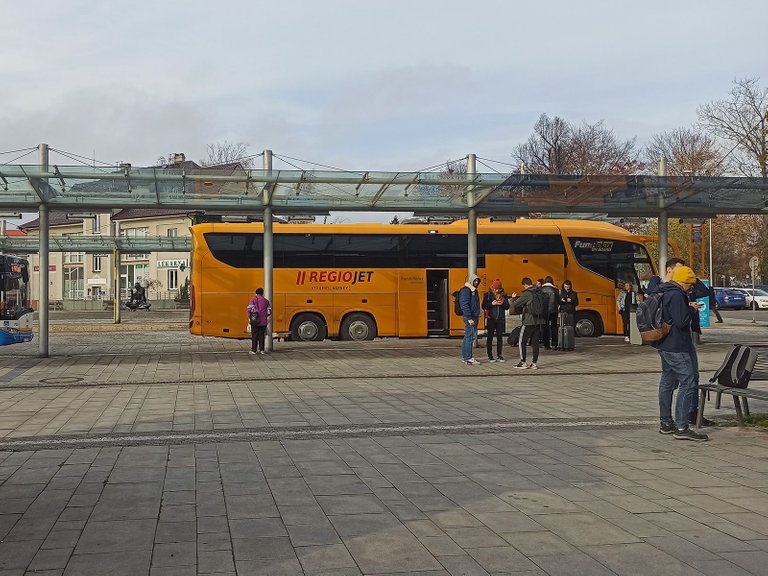 You can watch a movie, listen to music, or play an old-school game on the bus ;)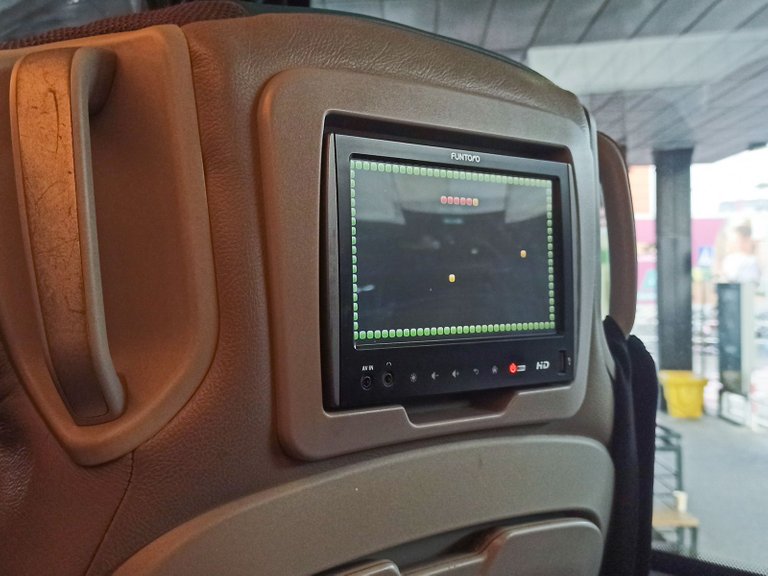 We arrived in Ostrava half an hour ahead of schedule, so we took it easy on the necessities. Then came the first amusing encounter with the Czech language. Generally, Czech and Polish are somewhat similar. There are identical or similar words in both, but sometimes they mean different things. It leads to amusing confusion - for example, at the train station, I almost walked into the men's room.
The word "Pani" means "lady" in Polish; luckily, I noticed the symbol above the door :)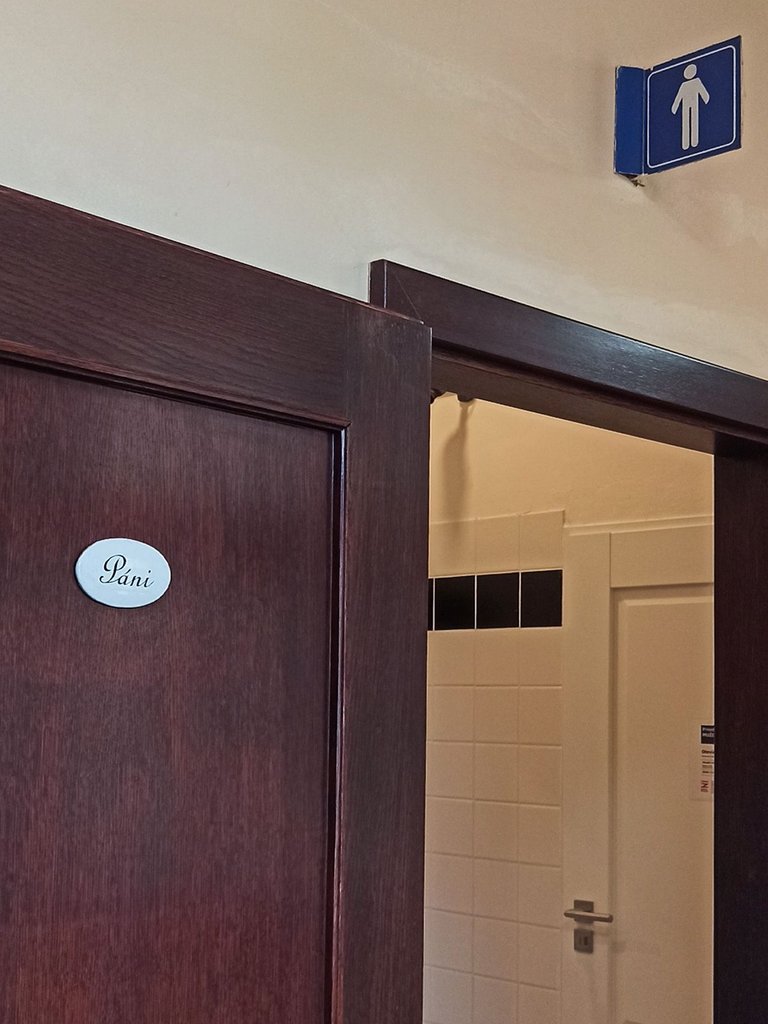 I was afraid that we would not be able to catch the train. Meanwhile, it was delayed 90 minutes. There must have been some serious problem on the route because almost all arrivals were delayed. The record was 170 minutes. Nevertheless, the waiting time passed exceptionally quickly. I had a good time watching the travelers gathered under the board, where the minutes were growing in the "delayed" column. Excitement was higher than during the most significant match of the season ;)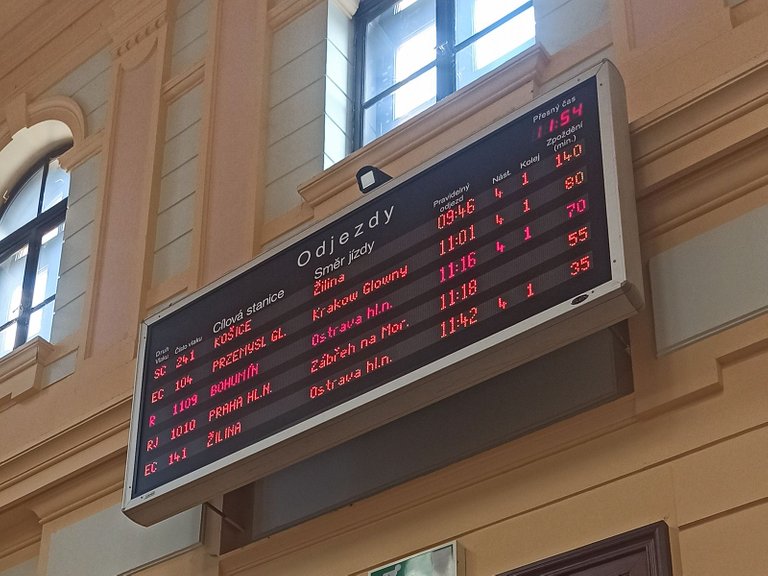 Fortunately, even the most delayed train arrives at last.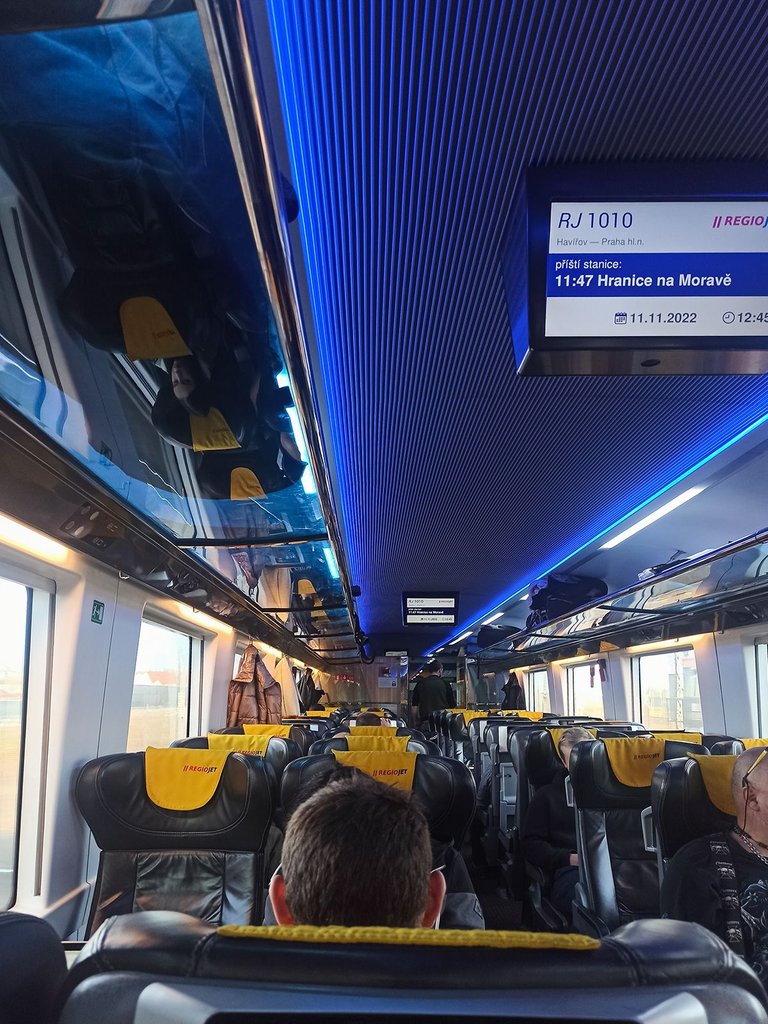 On the way to Prague, I watched "The Gentlemen." I'm a fan of Guy Ritchie's movies, especially loving the older ones (Lock, Stock & Two Smoking Barrels; Snatch & Rock'n'rolla are my favorites). I had a great time, and the Czech subtitles added to the flavor ;)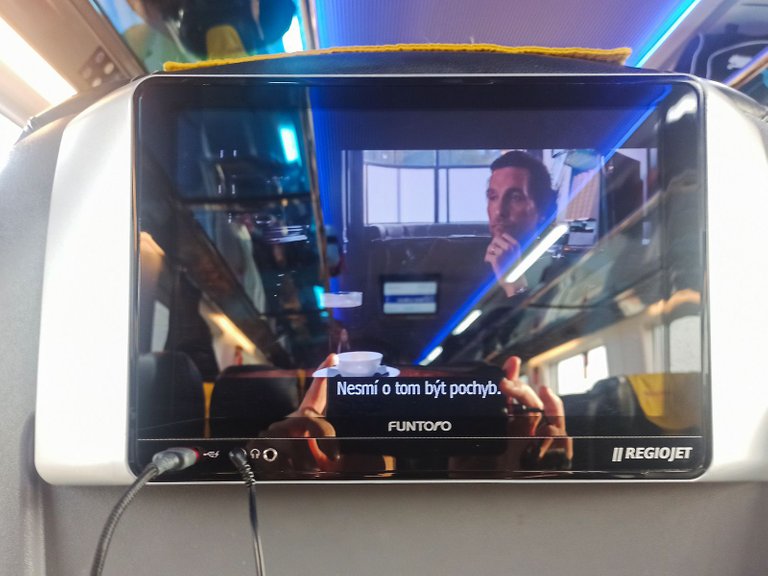 Complete journey took more than eight hours, but I didn't feel it. We arrived in Prague at sunset, and took a 20 minutes walk to our hotel.
Throughout the trip, we entertained ourselves by giving local places names we know from Krakow. Wenceslas Square was given the working title: Matejko Square. Although the Prague version is around four times bigger, it was our first association.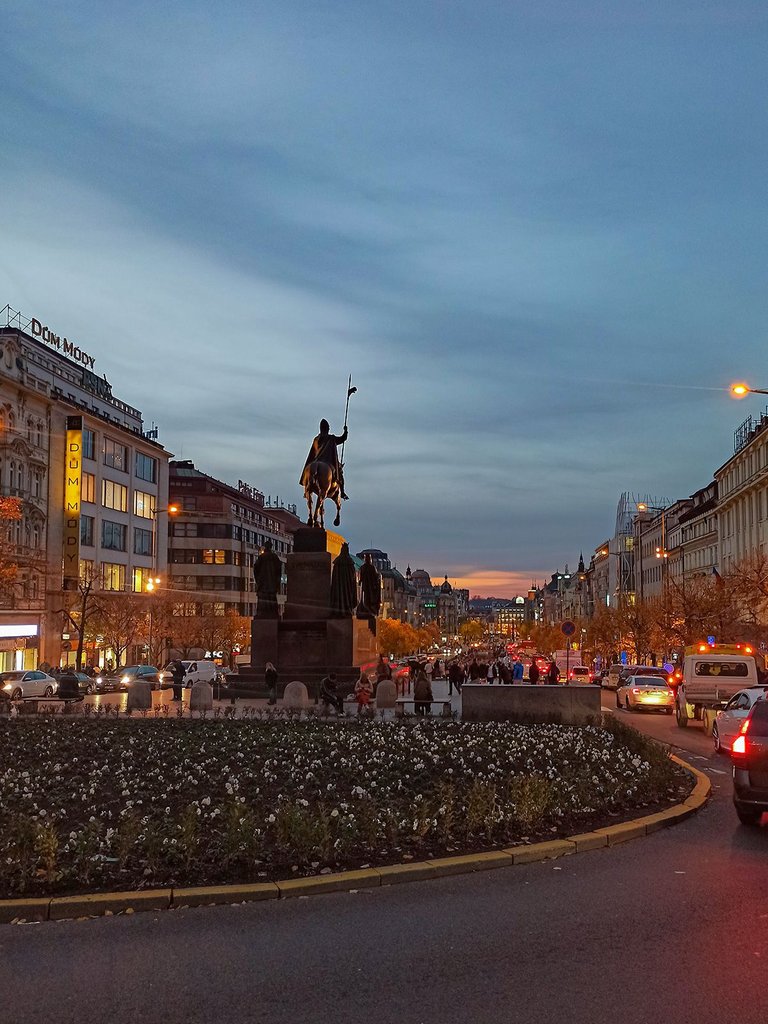 Another little difference that generated funny situations - in Poland, when the pedestrian light changes, the green sign pulses for a while and only switches to red. In Prague, the change happened immediately, without warning (or maybe there was some warning signal, but I didn't notice?). In several cases, cars waiting in the street moved almost immediately. That's why we were always running across the street like frightened hares ;)
We stayed in a hotel on Sokolska Street, which was an ideal starting point. After checking in, we went out for our first walk.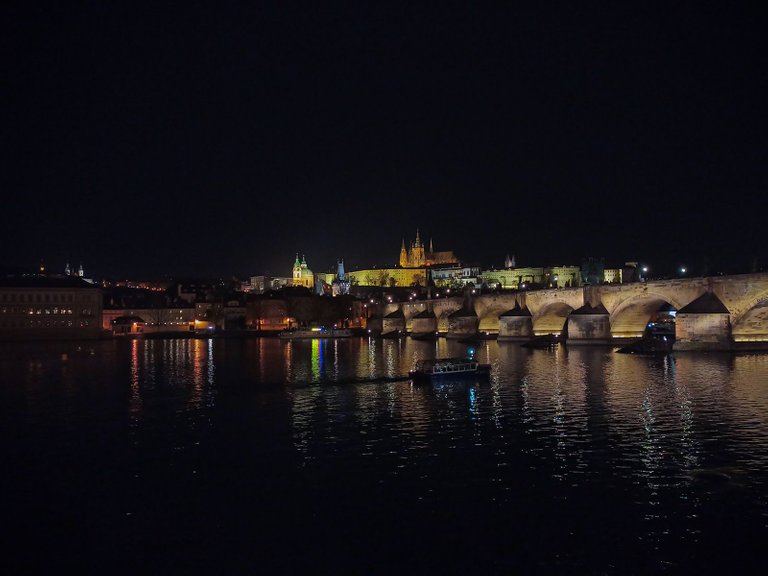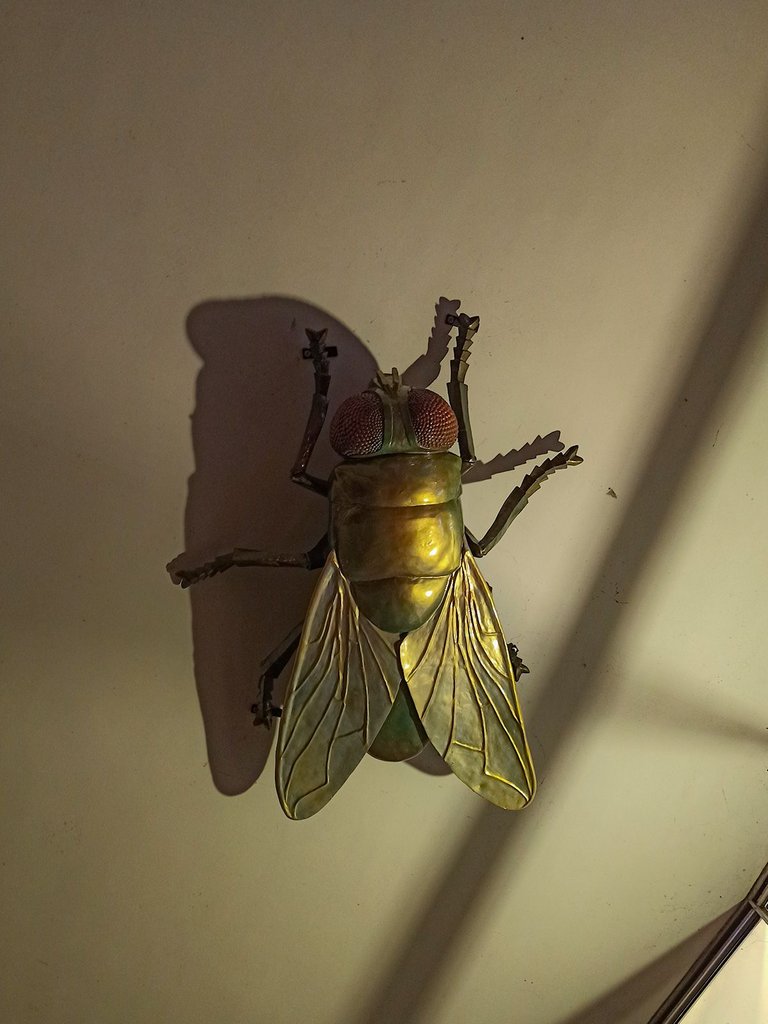 There were a lot of tourists in the center of the old city, much more than in Krakow. Probably half of them were Poles! In Poland, it was the so-called "long weekend" (we celebrated Independence Day on 11th Nov), I think that's why so many tourists decided to visit the Czech capital.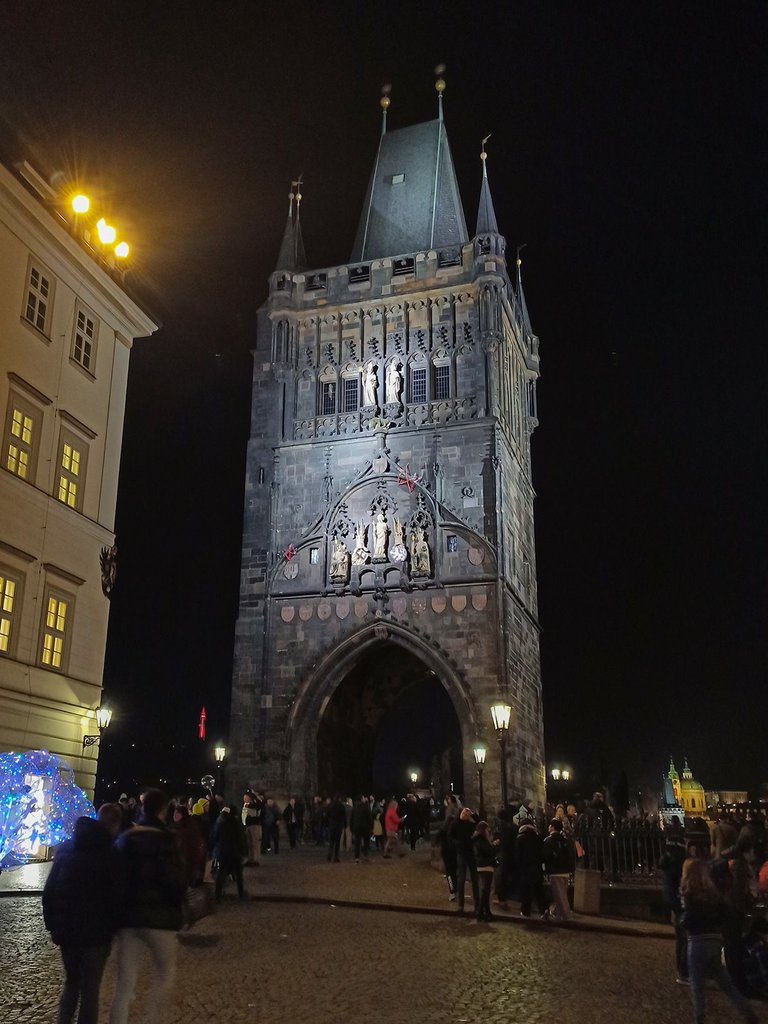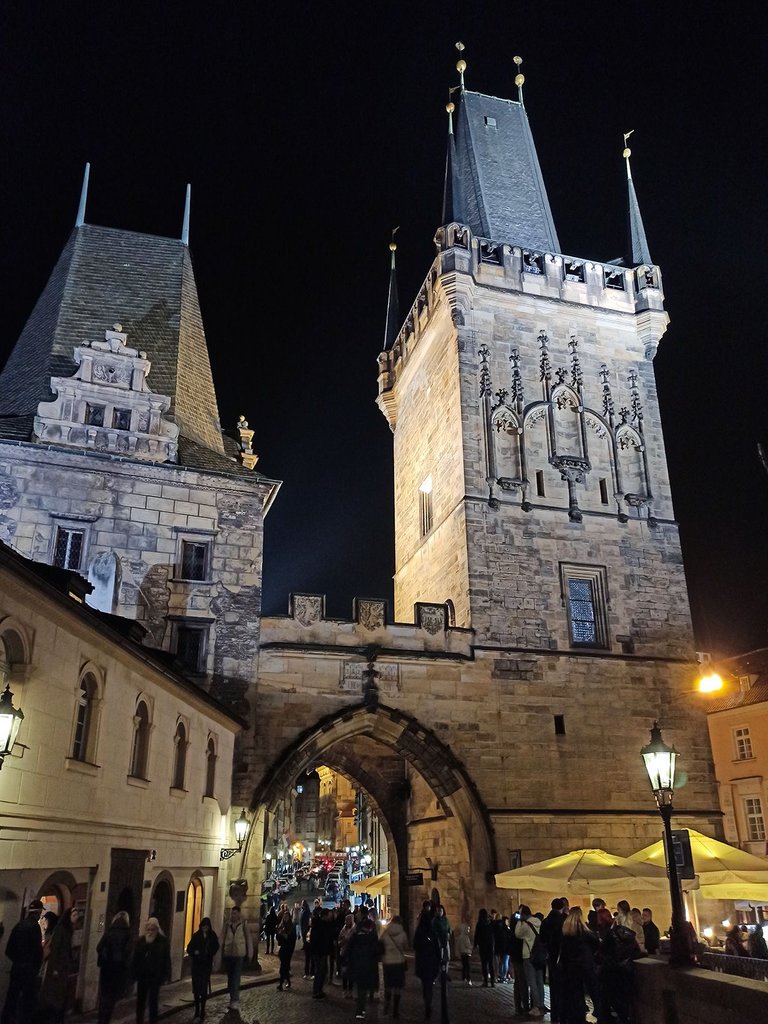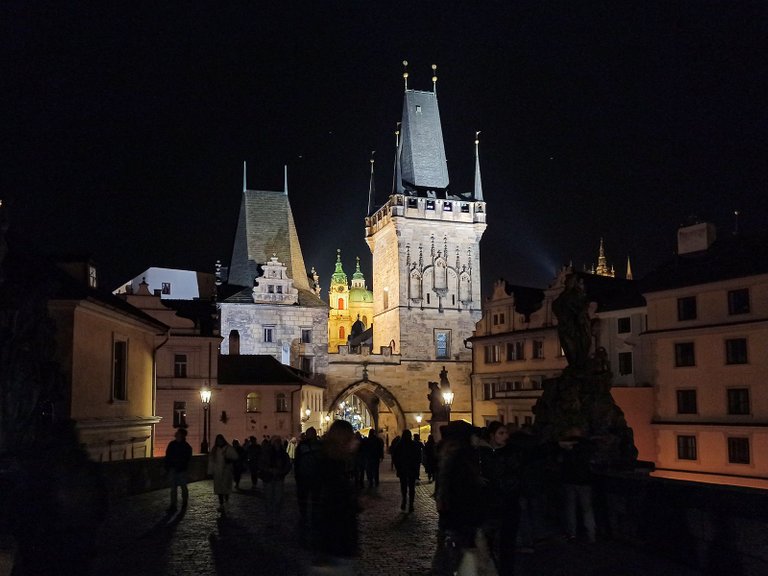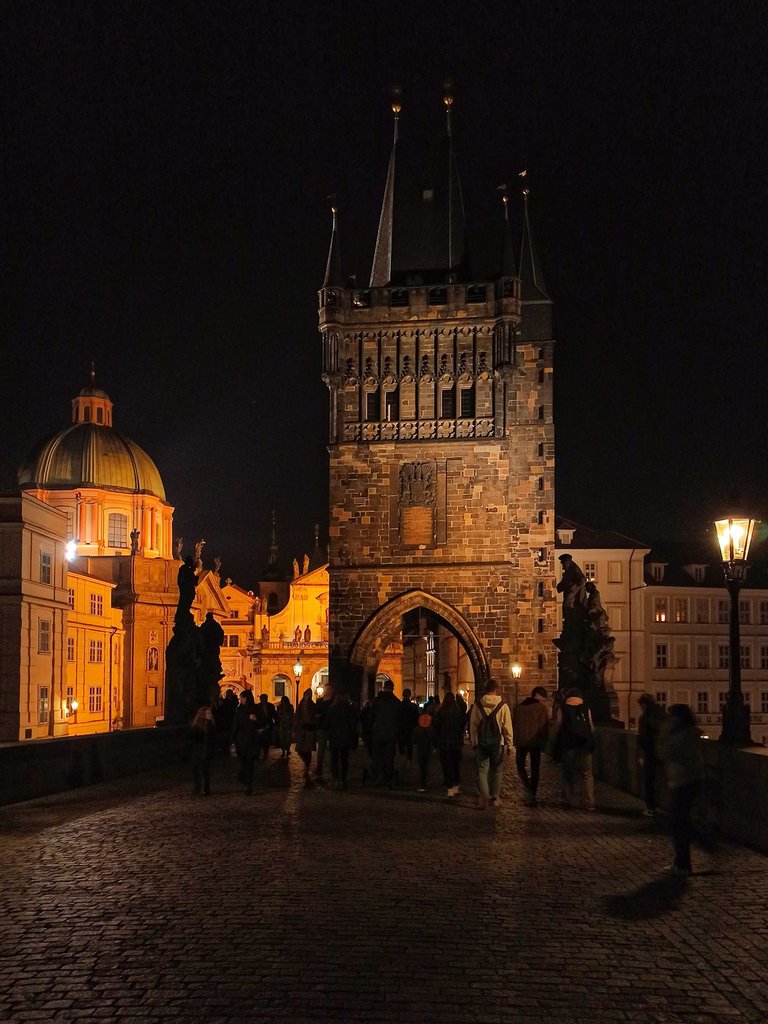 That evening we had no plan, just walked around.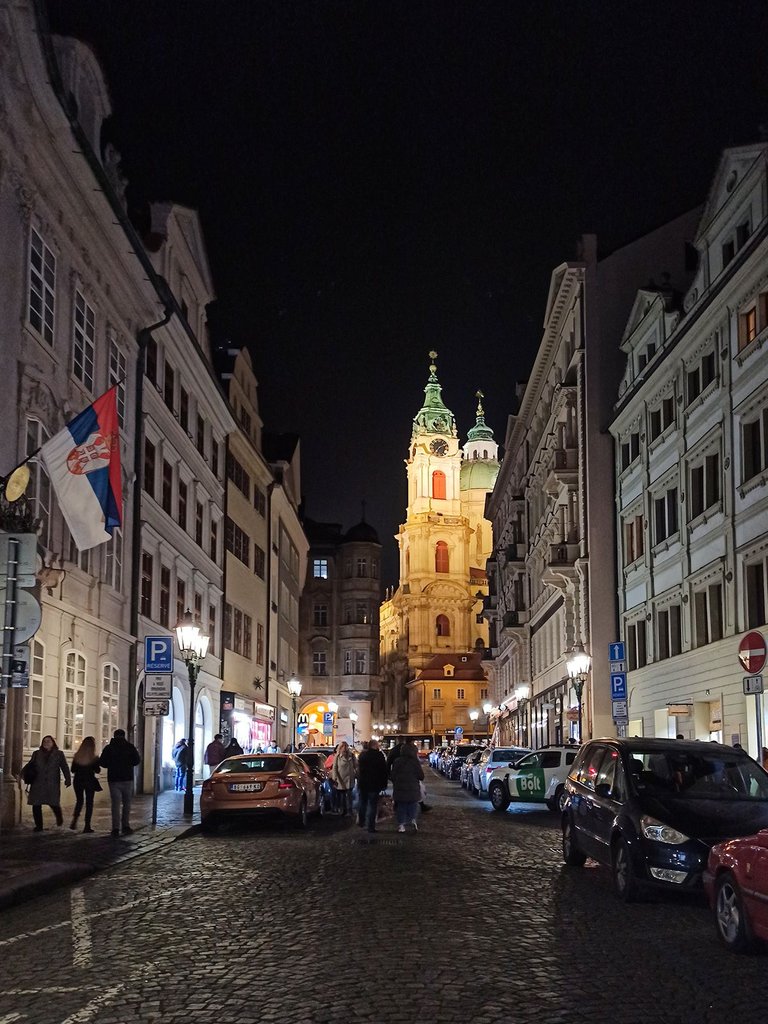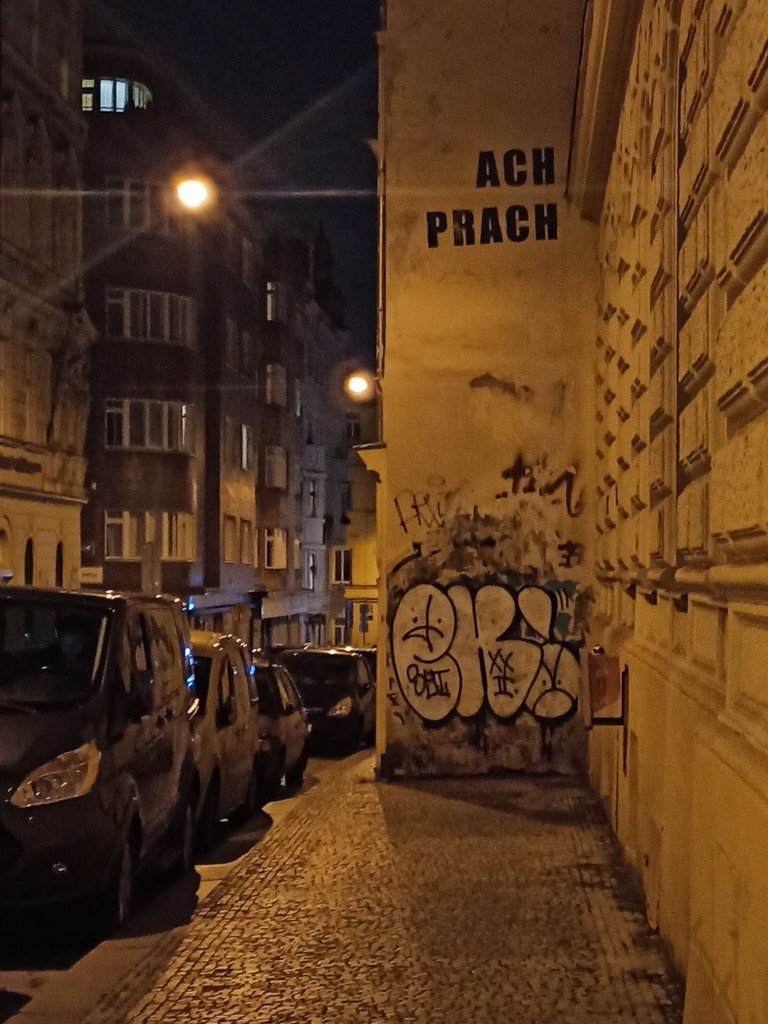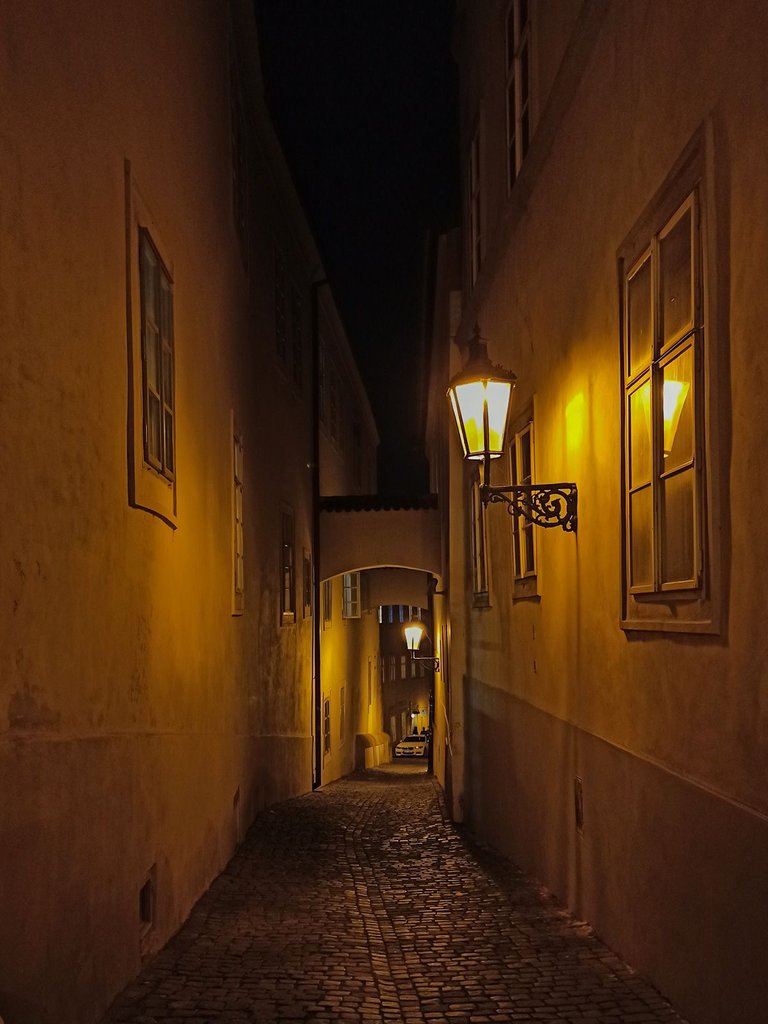 I was intrigued by the "coffeeshops" (marijuana is illegal in Poland) and various details I couldn't identify.
Like this Alien.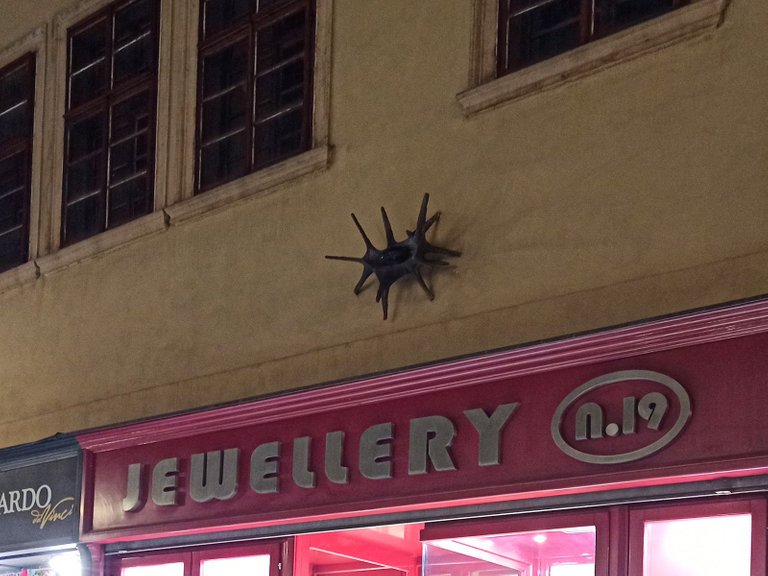 While still on the bus, my friend and I discussed what we would eat in Prague. We decided that it wouldn't be fried cheese. It's delicious, but you know - all that fat and calories...
Guess what I ate for lunch for three days 😉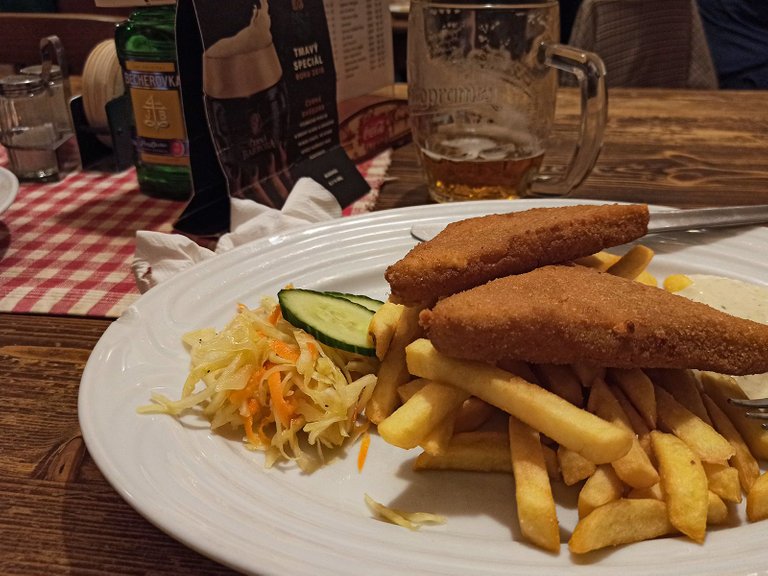 In the evening, by chance, we ended up in a small pub somewhat off the beaten path. In addition to a few tourists, there were local folks, I'm guessing. They talked to the staff like old friends. I love such places, outside the crowds, where you can listen to the local language and feel at home.
Prices in dining establishments in Prague are a tad higher than in Krakow, except for the beer!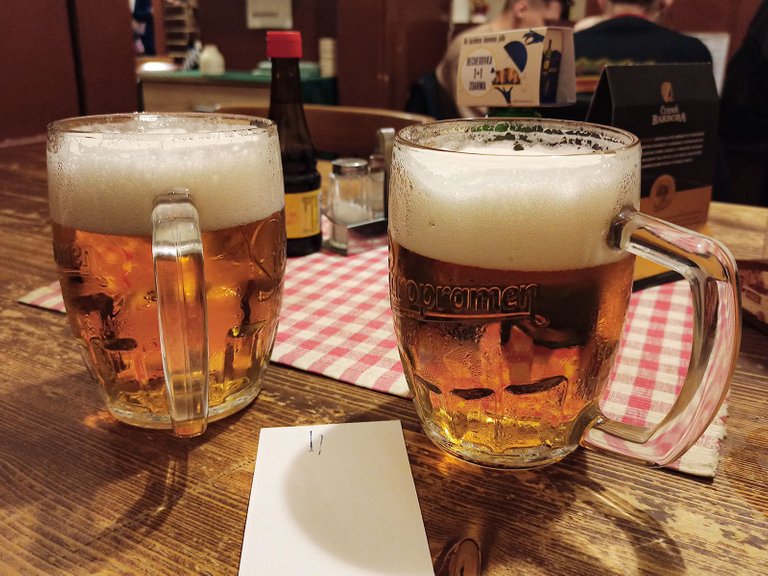 We didn't see much on Friday, but the following days were very active. The weather was great - no rain and the temperature was around 10°C. On Saturday, beautiful sunshine!
I'll try to tell you more about what I saw in Prague in the following posts; as a teaser, I'm throwing in some photos from Saturday. These are typical tourist places, but beautiful and new to me. I was here as a schoolgirl, and I've got only flashes of memory, so it was like a first encounter. The beauty and grandeur of Prague captivated me.
Old Town Square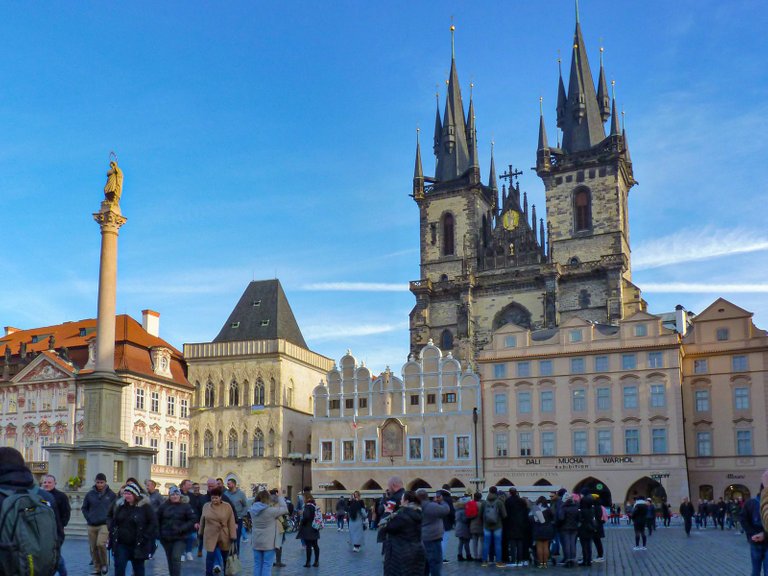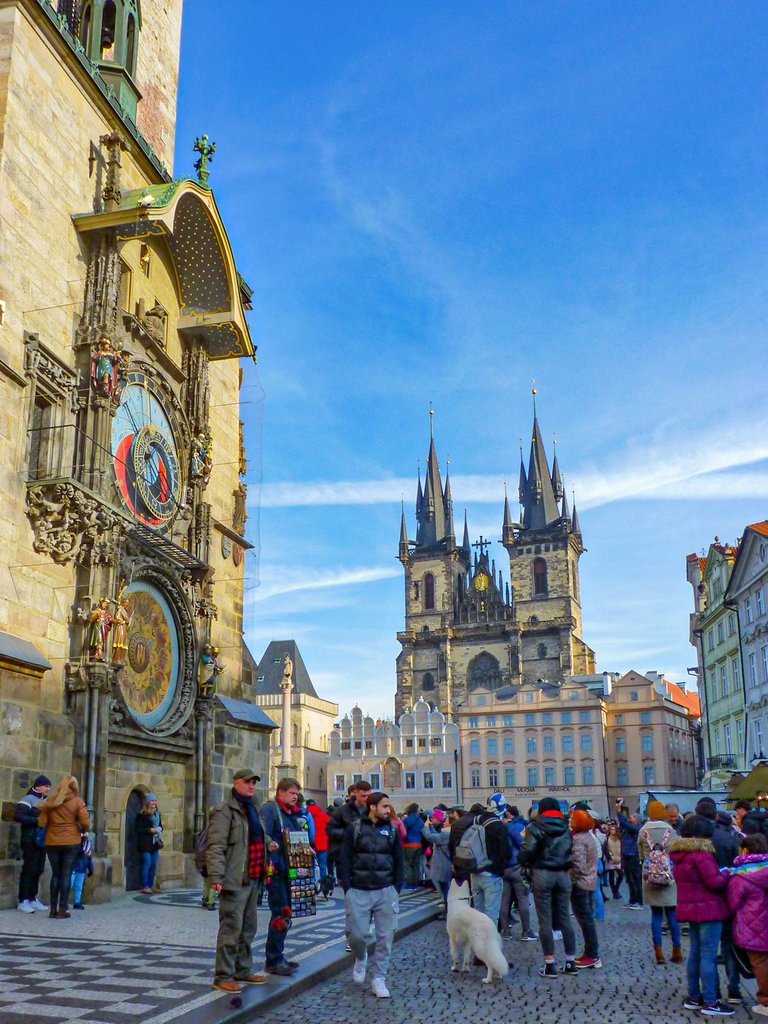 Hradčany Castle and Cathedral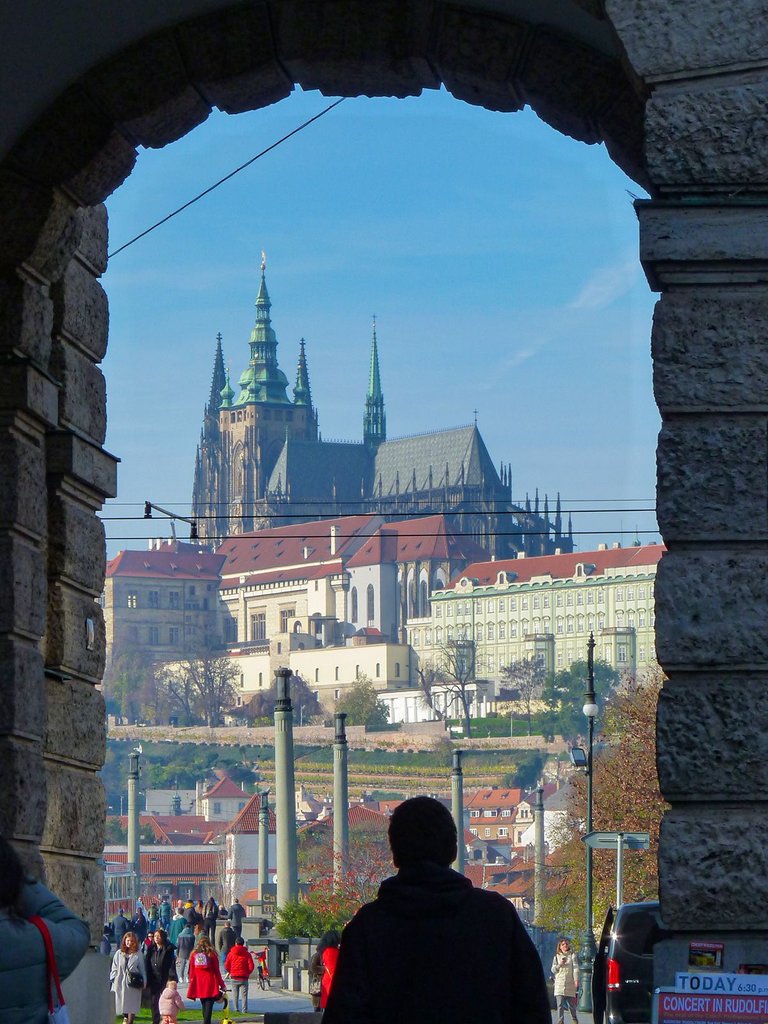 Vltava River and Charles Bridge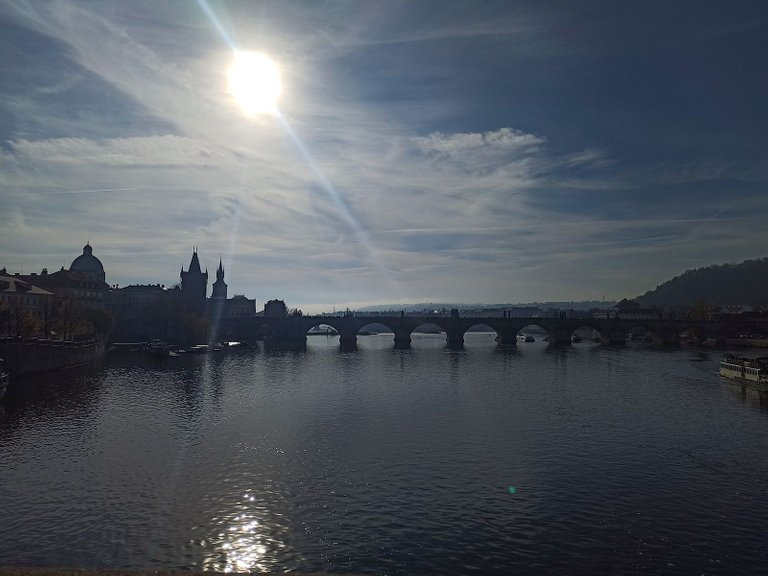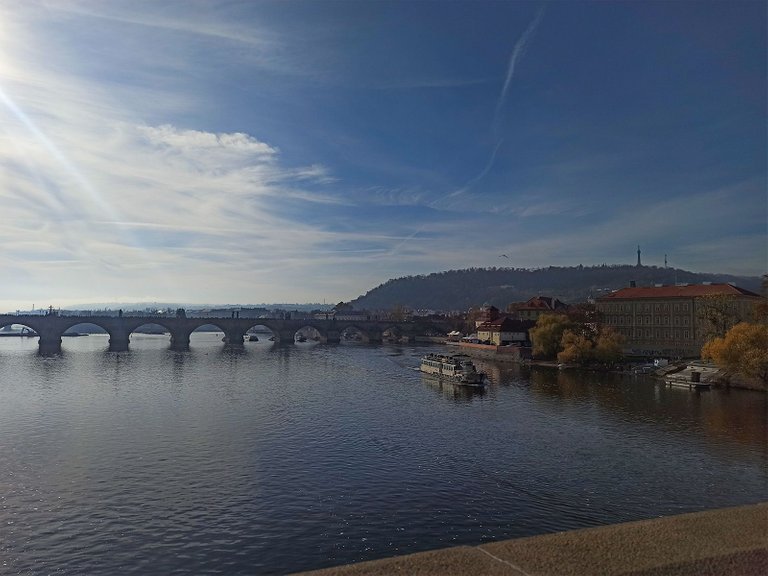 Malá Strana - "Little Side"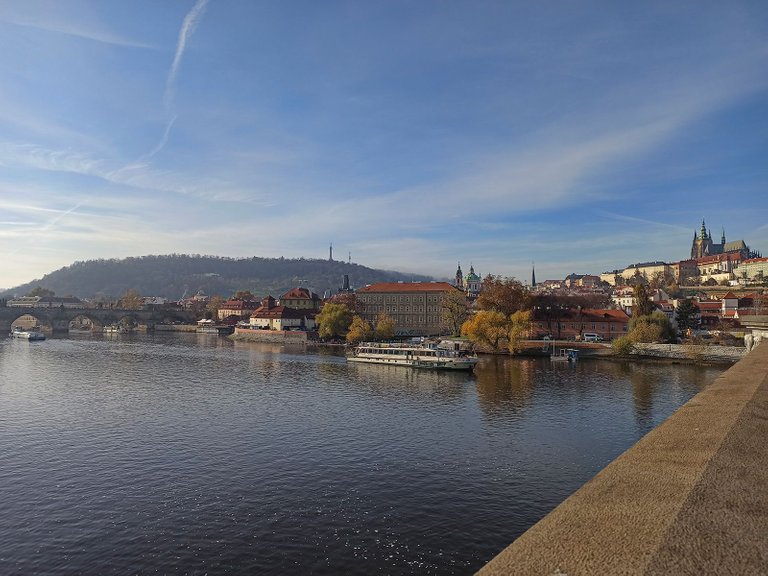 View of Prague from Hradčany. I was intrigued by this giant tower on the horizon. I'd like to take a closer look at it someday.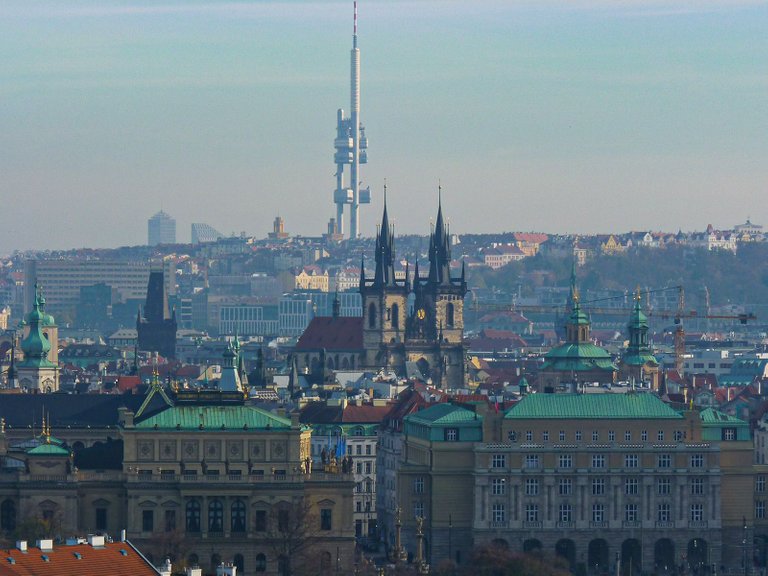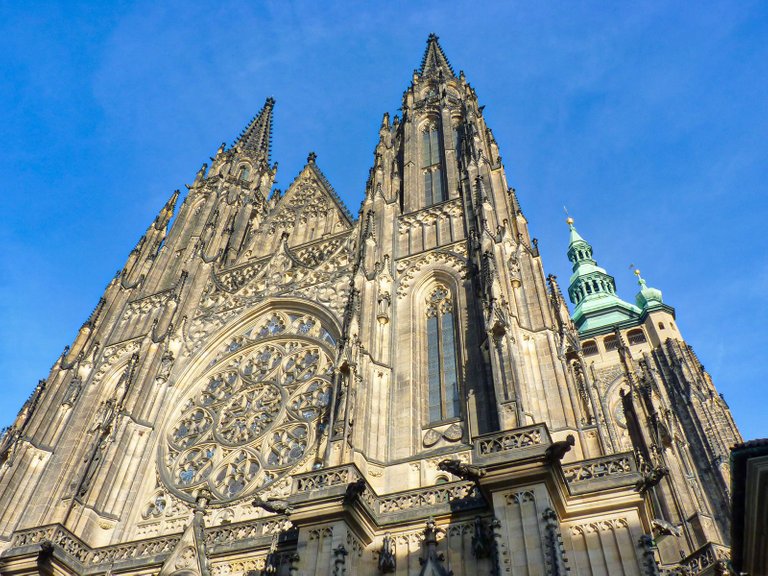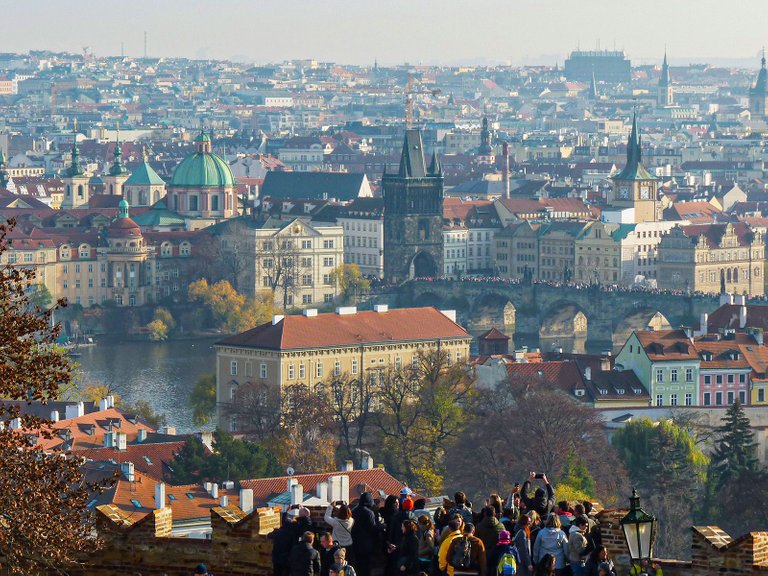 Second courtyard of Prague Castle.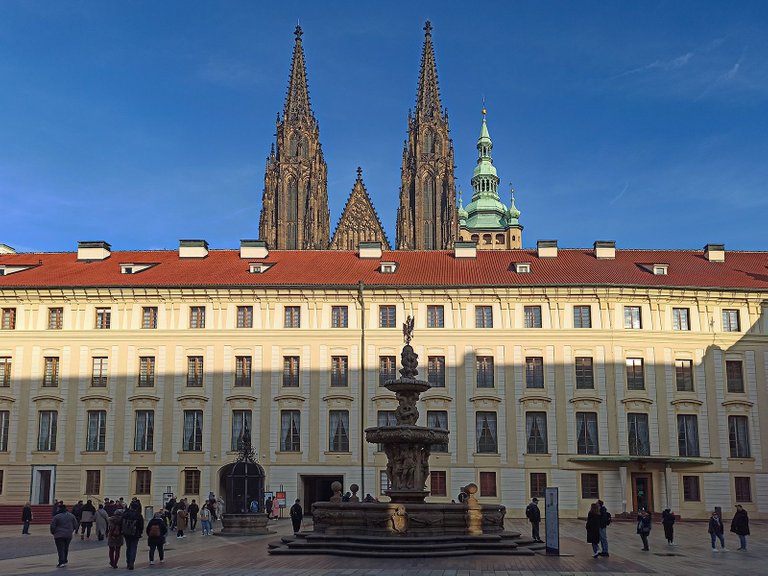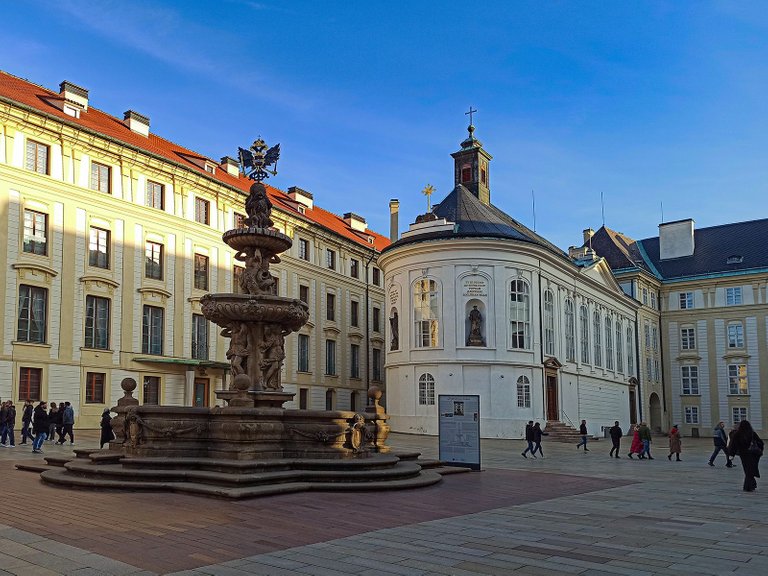 Walking along the crowded Golden Street (Zlatá Ulička) on Saturday, I heard one tourist say: I don't take pictures; I can find better ones on the Internet.
I took around five hundred photos, which look identical to millions of others... but for me, they are still unique :) When I look at them, I can feel those emotions again.
Honestly, I also feel horror at the thought of how fast the last 30 years of my life have passed 😅
See you soon, I hope.

--- Thanks for stopping by! --- @astinmin
I'm the only author of the text and photos

---
---