When RUNE FUD Clears, We're Off to the Moon!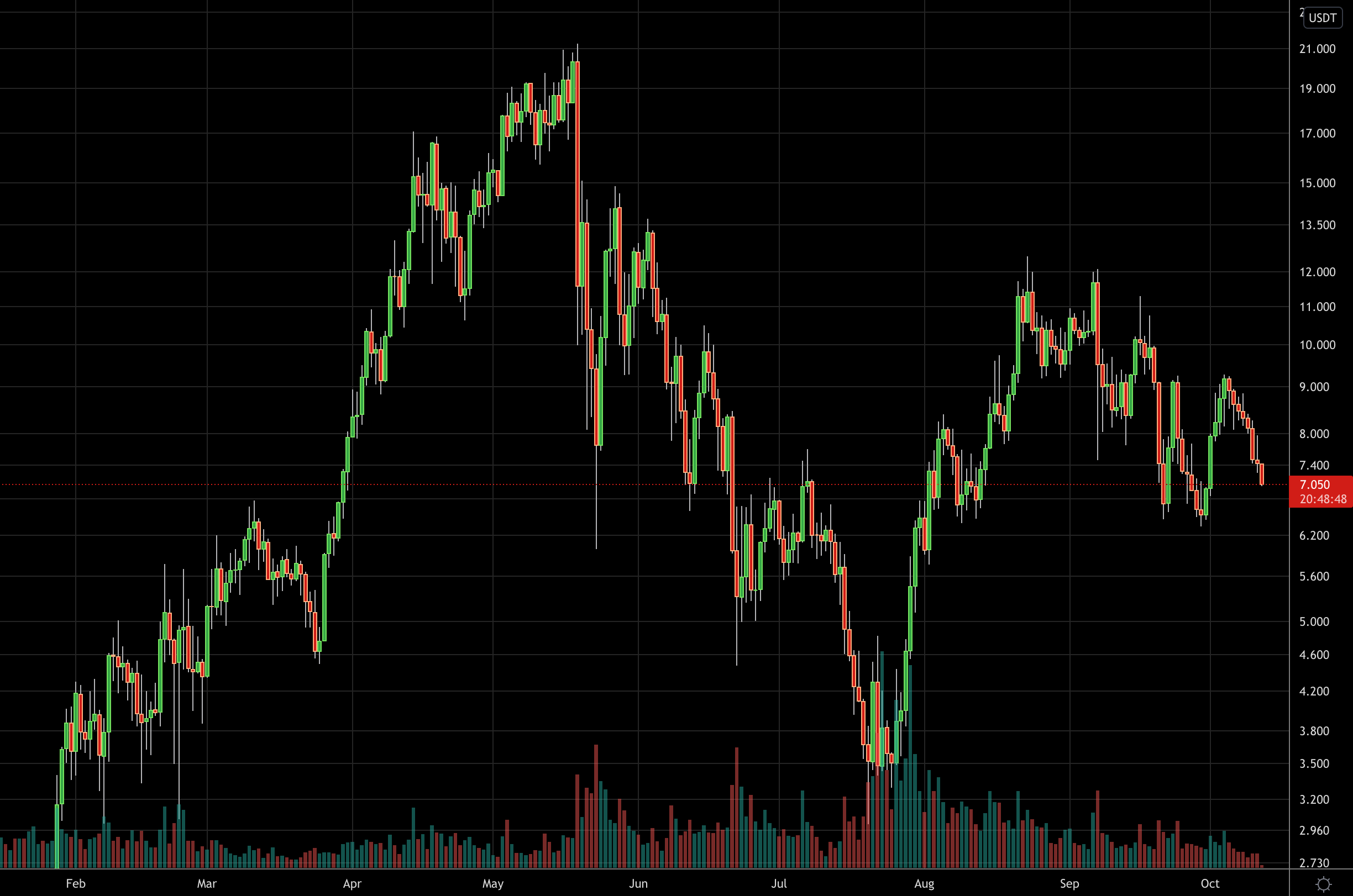 RUNE is in a major FUD cycle right now. We're seeing all sorts of negativity surrounding the project since the hacks.
Now, I think there is FUD because people have been waiting for Thorchain to turn the ETH routers back online but it has taken a bit longer than anticipated.
Today it was released by the community (estimated) that Thorchain would resume ETH operations in about 10 days.
I suppose this is quite longer than everyone was hoping for. RUNE has seen a downtick since then and is following the general trend of the altcoin markets as BTC dominance creeps up!
FUD is the Buy Signal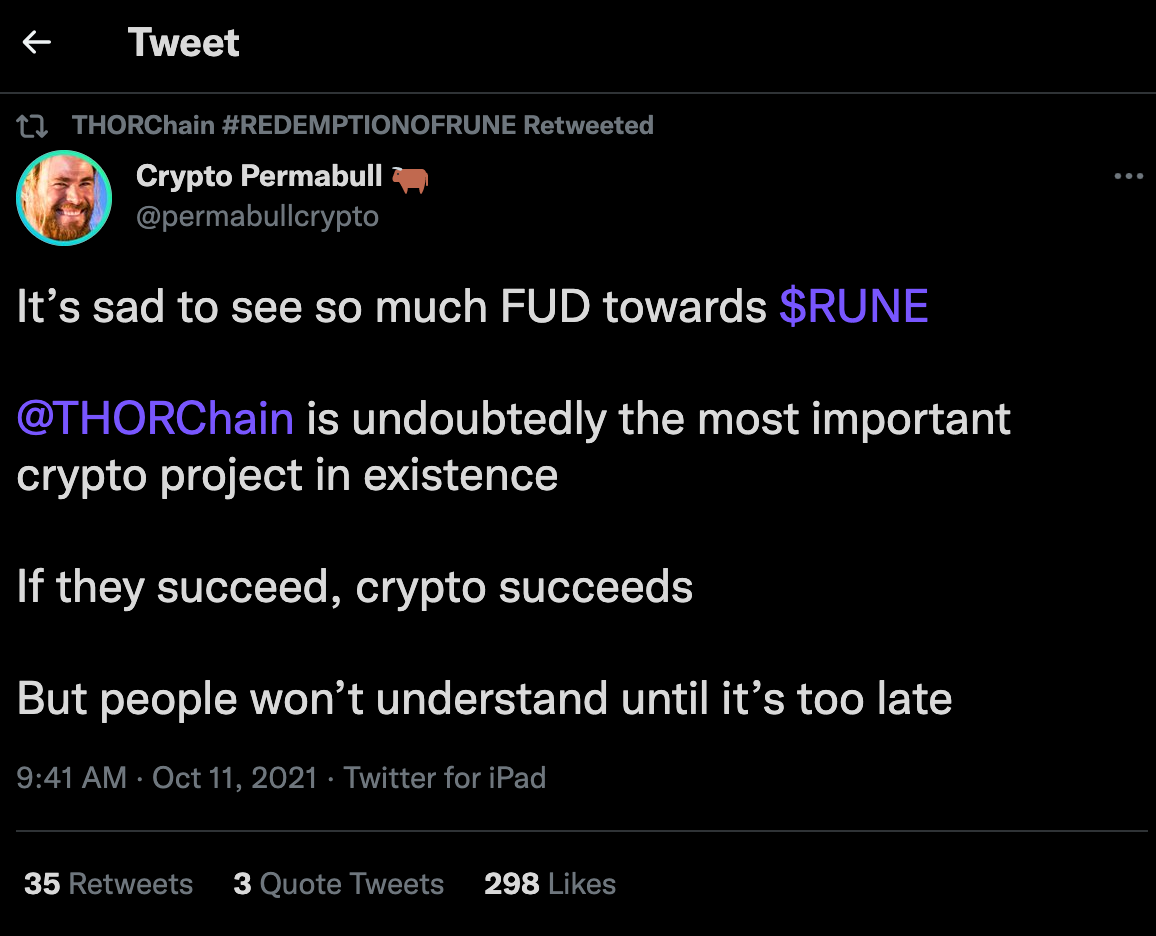 Many smart investors will tell you that it's not about timing the market but about time in the market.
When there is FUD, you should buy.
When there is FOMO, you should sell.
It's quite clear. The market does what the market wants but once something has exploded, the time to buy is over.
FOMO has set in, time to get out.
The reverse is true and I think that's what is happening to RUNE Now. Until the ETH router is back, we'll sit in this FUD cycle... everyone watching and waiting.. FUDDING around and not accumulating.
The smart money is accumulating overFUDDED coins like RUNE, MATIC CUB and LEO... are you?
Posted Using LeoFinance Beta
---
---