Thorchain (RUNE) Is Going to Capture Value from Treasury-Based Venture Investing
Yesterday, I wrote this article about Thorchain nodes preparing for full operations resuming once again.
The Thorchain ecosystem is undoubtedly one of the most important for all of the crypto industry.
In the context of exchange regulation, heavy crypto bans and looming oversight on large exchanges that we all rely on to get in and out of our favorite cryptocurrencies / fiat money, Thorchain has become a necessity. Not a desire.
RUNE for me is primarily about earning a return - as an investor, that has to be my primary directive.
Secondary to that, it's about the mission and vision of what is being built over on Thorchain. A truly decentralized, permissionless ecosystem for cross-chain activities.
---
Now, A DAO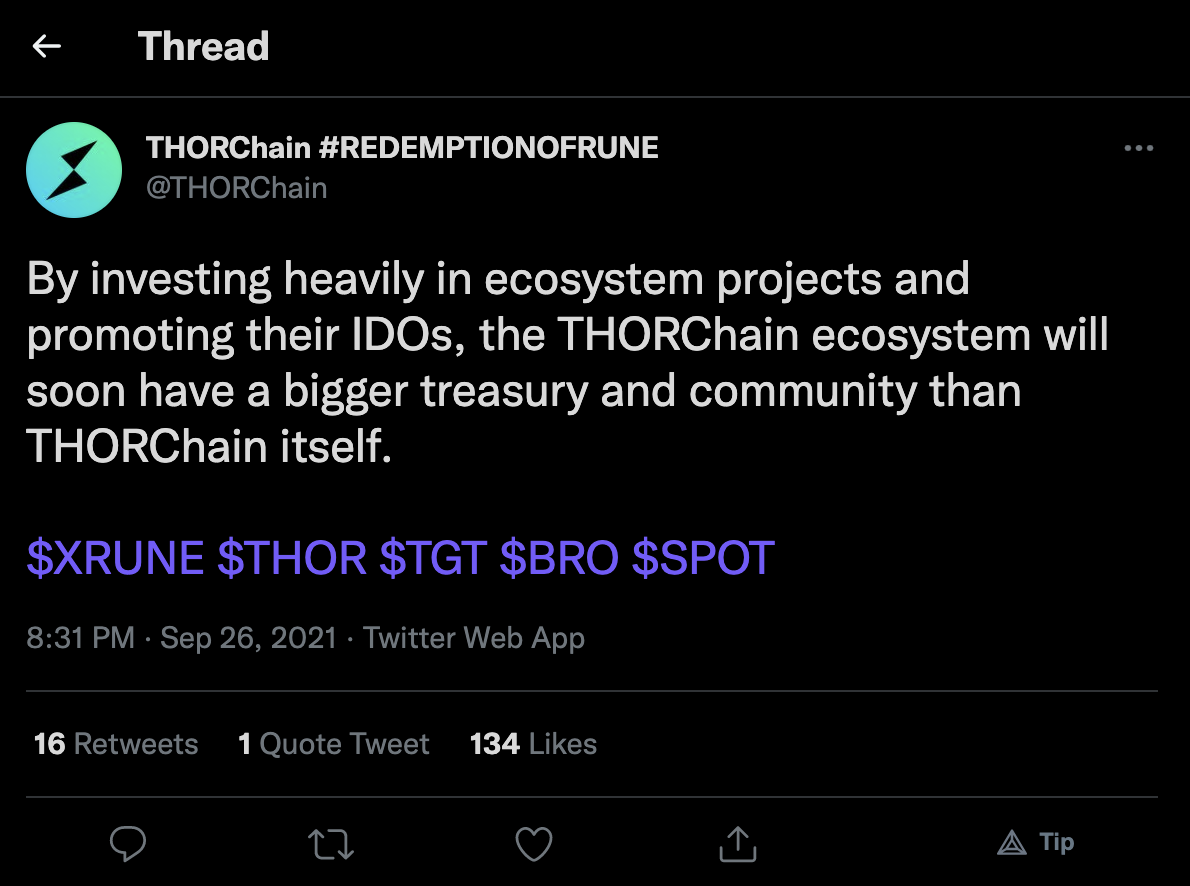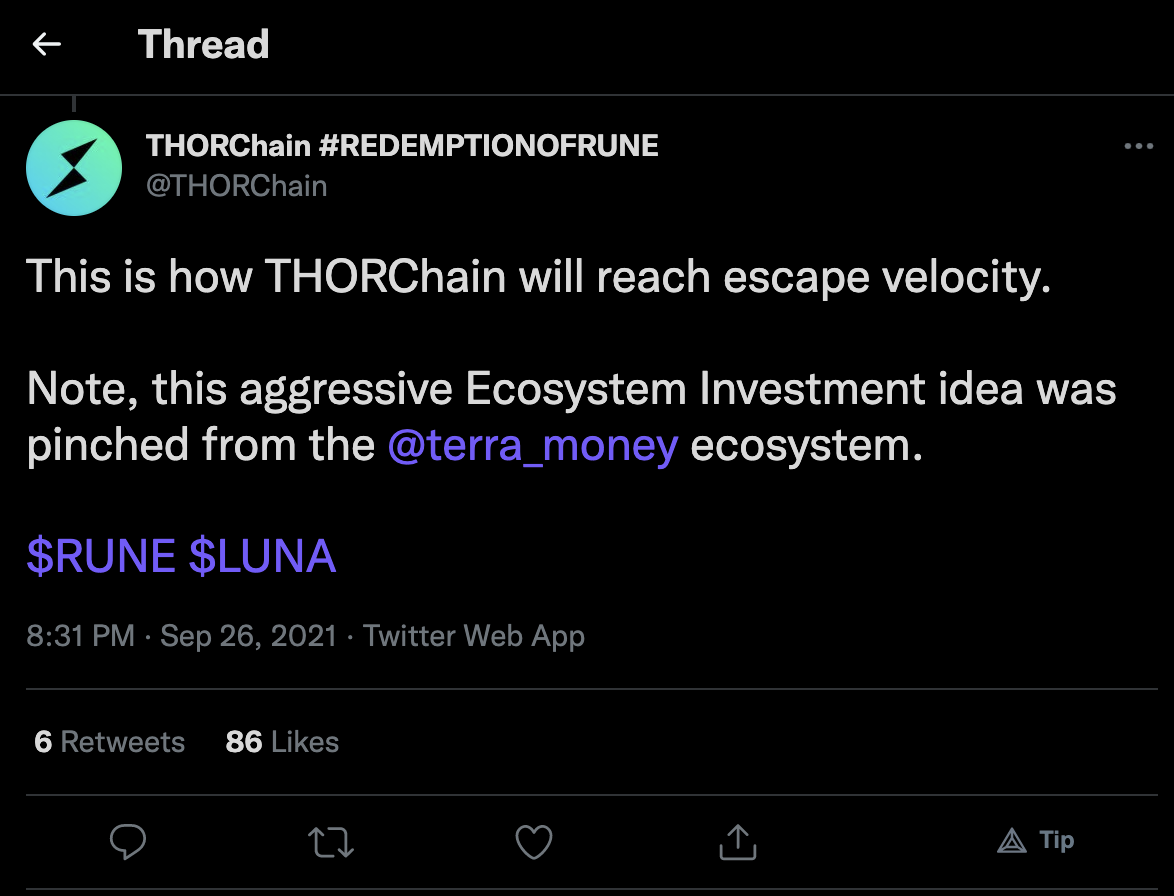 The concepts of DAOs are always talked about. Thorchain is taking a page out of the Luna ecosystem and looking for projects to bring under their wing, make seed investments and then allow those venture seed investments to pay off in a multitude of ways.
For one, they pay off in bringing more value to the treasury. The treasury buys in at an early seed round valuation and if the project is successful, the treasury grows handsomely.
For two, they help build more value for the Thorchain ecosystem. By seeding and aiding these IDOs, Thorchain is bringing both long-term and short-term value to the project.
Short-term value = bringing more $$ value to the treasury
Long-term value = aiding up & comer projects to buidl on Thorchain
The cool thing is that CubFinance $CUB seems to be doing the exact same thing. Methodically, I think RUNE and CUB (by proxy, LEO) could be my top investments in 2021 and 2022. They're all setting up for big things in the near future.
Posted Using LeoFinance Beta
---
---