Diving Into Grayscale's Bitcoin Investor Study for 2021 | Part 2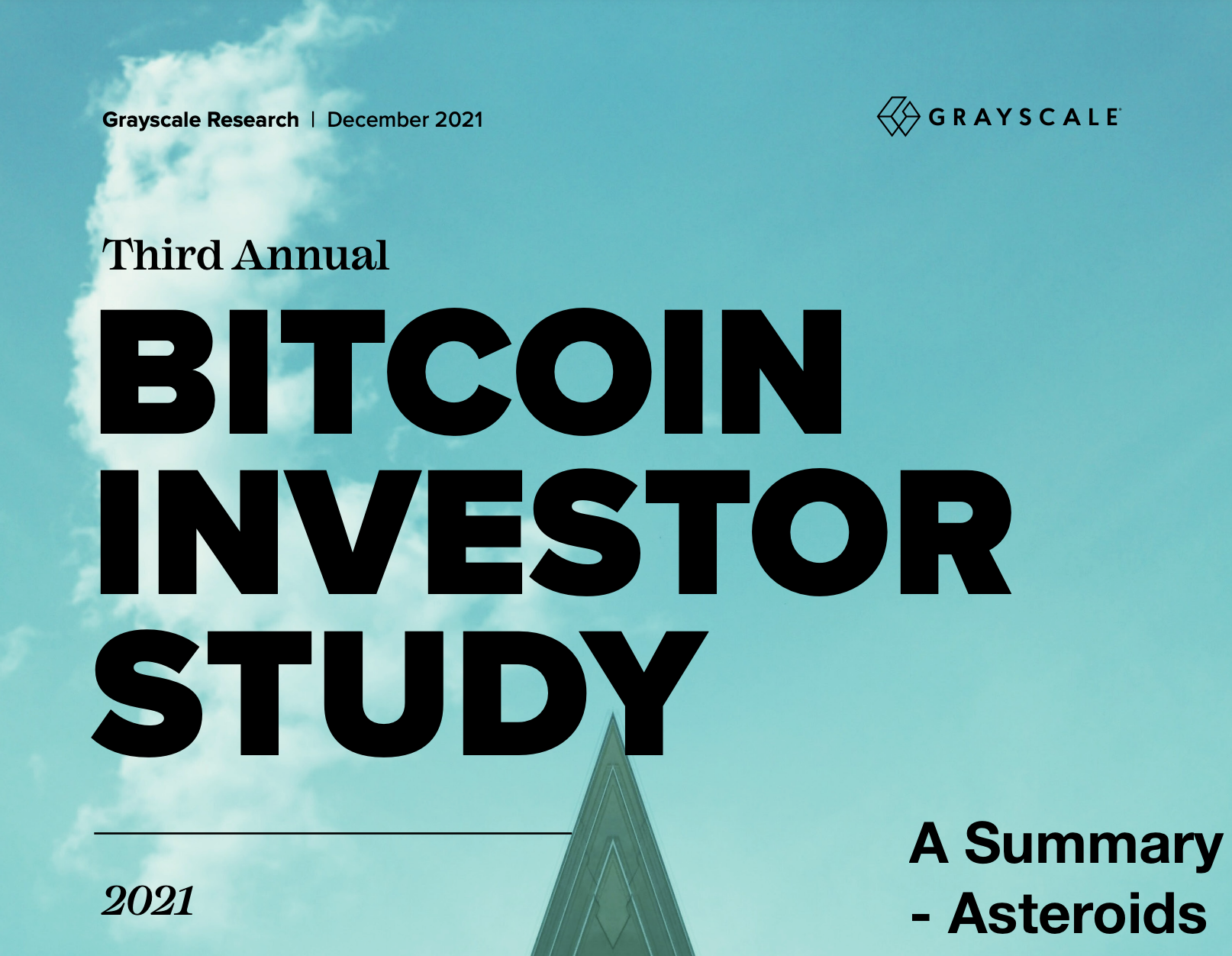 In this short series I'm going to summarize and share the Bitcoin Investor Study Report by Grayscale Investments.
---
---
This is their 3rd annual report and while I like the data presented, I'm not a huge fan of how they present that data.
In my next few posts, I'll take their report and share it in a bit more of a "reachable" way for the retail investor (like me). I hope you enjoy my synopsis of their reporting:
Part 2: Bitcoin Grows in Popularity
Bitcoin is becoming more and more popular, so it's no surprise that the demand for investing in bitcoin products has increased. In 2021 investors showed an interest of 59%, up from just over half (55%) last year.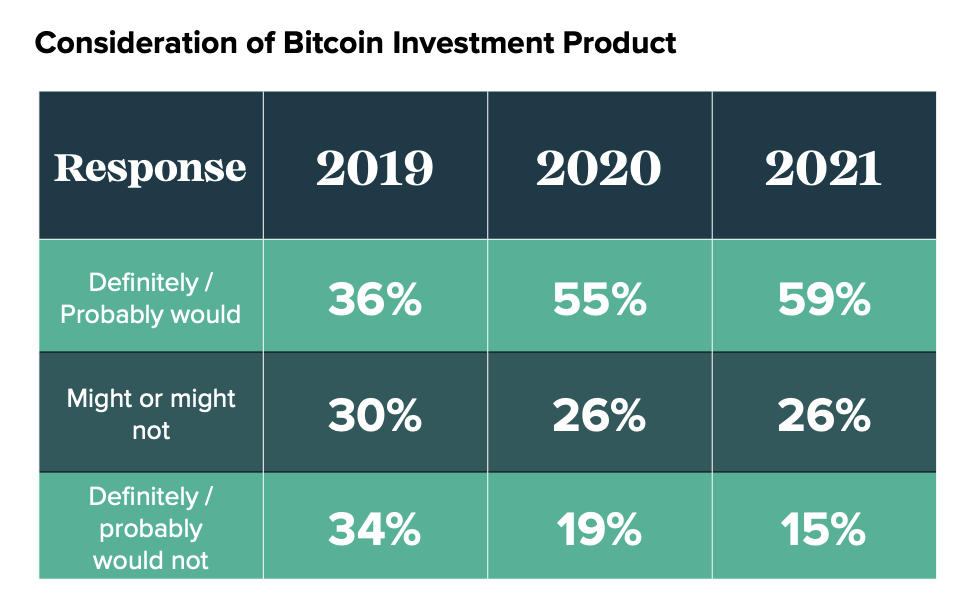 Bitcoin is a powerful symbol of the changing financial system and one that many people are investing in.
Some, like tech entrepreneur Peter Thiel two years ago when he shared with Bloomberg TV his insights on Bitcoin as well as other cryptocurrencies such Ethereum or Ripple for example have called it "very high risk" yet were still willing to take their chances despite how negative others thought at first glance about this new digital currency because they knew better than anyone else what could happen if we missed out too long on innovation again.
In a world where investors are fickle prey, Bitcoin has proven its staying power. One-third (33%) of those who had an outlook on bitcoins 12 months ago say that their opinion changed for the better in 2021 while almost one fifth have seen things improve greatly over this time period as well - 15%.

More than one-quarter (26%) of surveyed investors already own
Bitcoin. Compared to last year, when just over just over a fifth
(23%), this growth in interest is also consistent with the rise in price for Bitcoin as well!
The number of ways investors can buy Bitcoin has changed over the past few years. In 2020, close to two-thirds (59%) expressed a preference for buying it through cryptocurrency trading apps such as eToro or Coinbase with just under one third preferring not being able directly purchase coins from an exchange.
It has been reported that investors are increasingly using fintech applications to gain their cryptocurrency exposure:
"For example, 30% of investors chose to buy Bitcoin with a digital wallet or money app, such as Venmo or CashApp. The rise in investors purchasing Bitcoin through existing fintech applications is undoubtedly a key driver for PayPal, one of the largest fintechs on the market, supporting Bitcoin last year."
Posted Using LeoFinance Beta
---
---