Rising as a star - week 15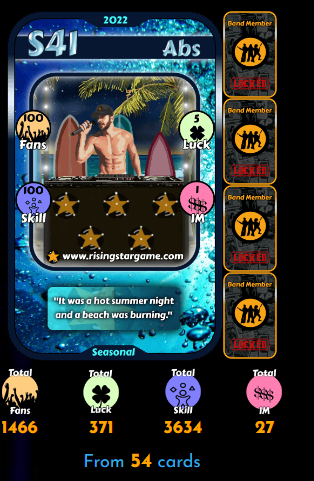 Hello fellow Stars
This is my regular update on my free-2-play progress in the Rising Star. My challenge is to become the Starbit Milionair without adding any external Hive to the game.
What is Rising Star
It is a rock star career NFT-based game, where you plan various music-related missions to earn StarBits and progress your career with a collectable purchased card.
Last week's progress

This was a very good week. I have managed to take out 15k of SB to invest in new cards. Additionally, I have put 3k of StarBits into a MUsic promoter mission so I could earn some StarPro. I have 0.09 SP now so I should be ok for a week or two.
I keep my skill point from music season above the ego gained. This is easy to achieve with all my guitars so I only need to run it once a day.

I have managed to climb around 2k positions in the ranking. I am still far from getting any income from it but I like the progress. I am not sure if I am going to hit the 1 million of SB before I hit the paying position in the ranking but both are far from me for now.
New cards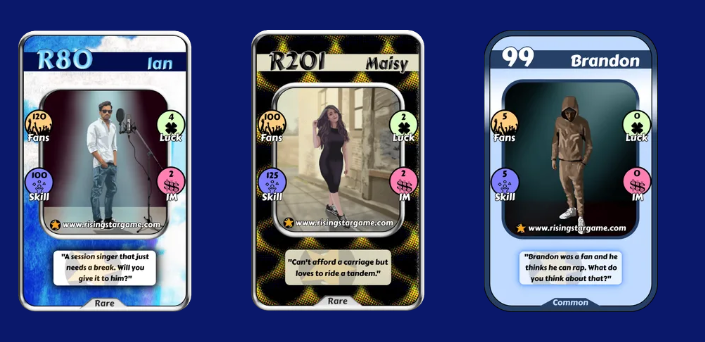 Following the recent tradition, I will write about the card I bought with last week's StarBits income. I plan to hit 1k5 fans still so I can run all missions in the Local gig circuit missions. I am 60 fans away from my target which is good. What is important, I am on level 51 so I need to get 4 more levels, so it will take me some time as well.
Next week's plans and hopes
I am still trying to hit 2k SB per day. I have 2 pizza slices and one pizza box to help me achieve my goal. I suppose I will be able to buy the missing fans at the end of this week so I need to think about what to do next. I might buy more pizza slices/boxes or maybe I should try to buy a vehicle and petrol to allow me to play the third stage of the game.
I also want to play more Promote fan club missions so I can start earning FC cards as well.ged to
---
---