NEGROS ORIENTAL ESCAPADE: PART 12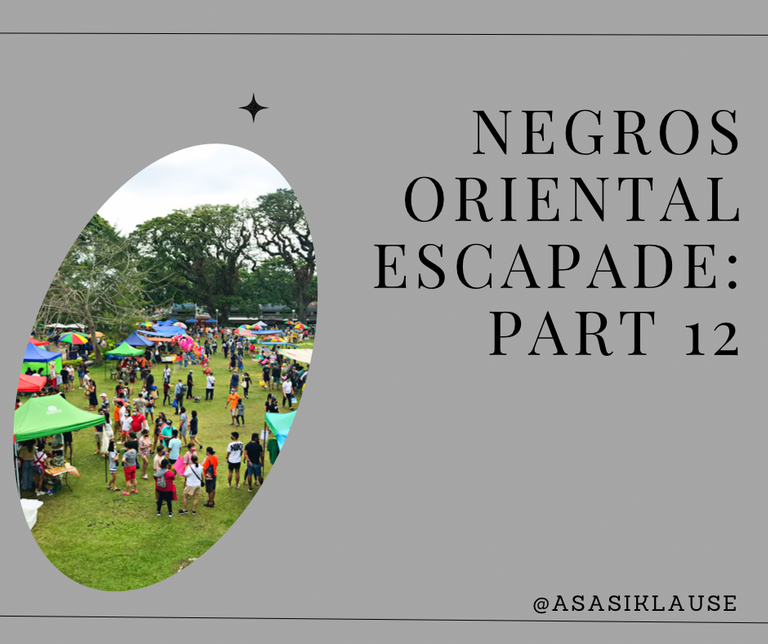 WELCOME TO VALENCIA SUNDAY MARKET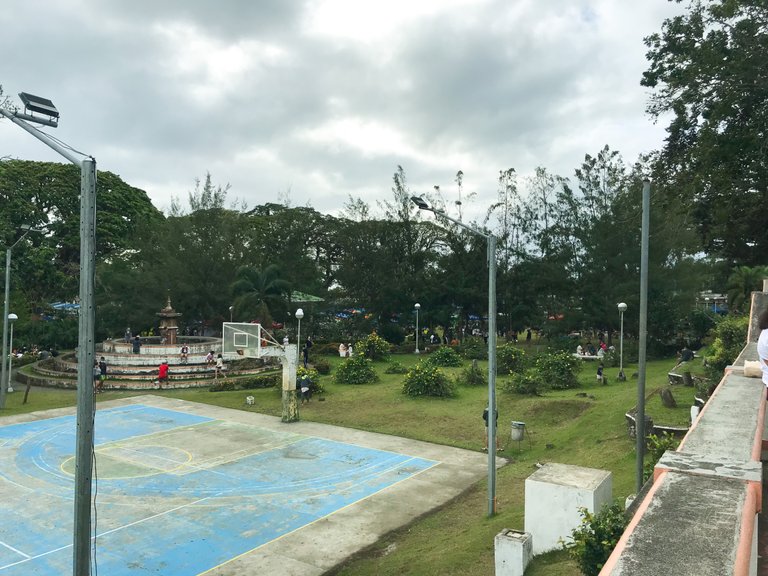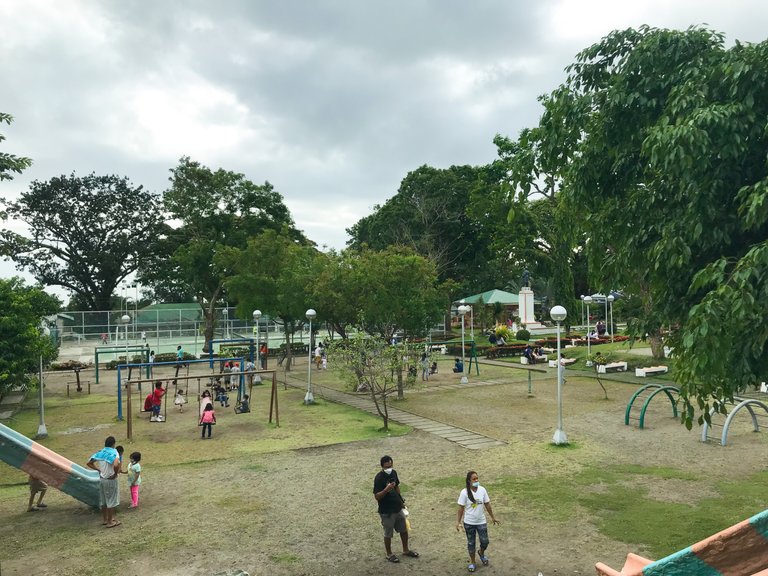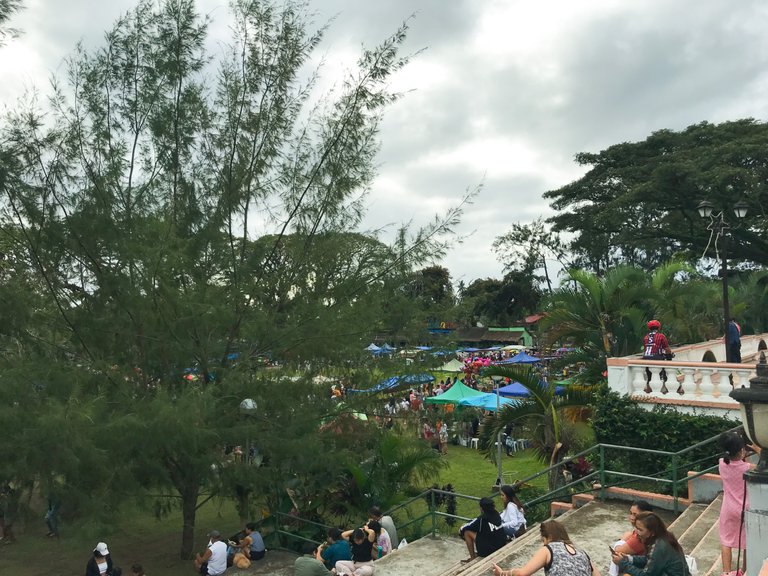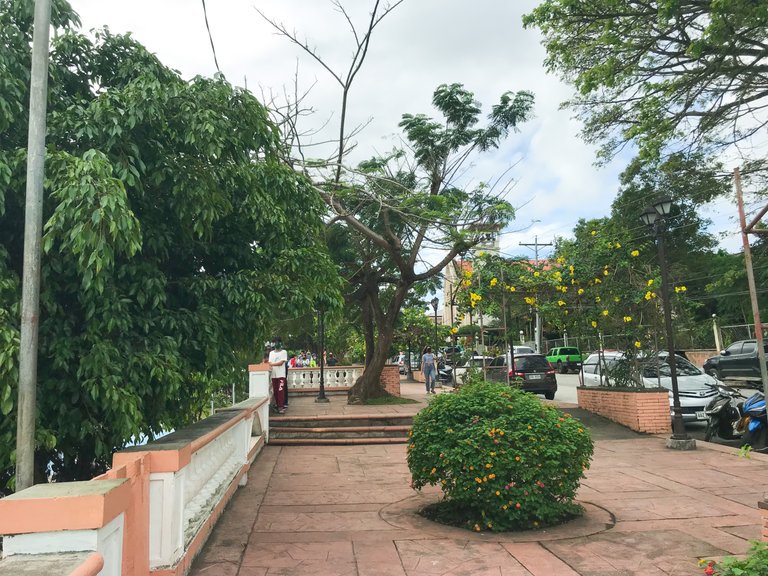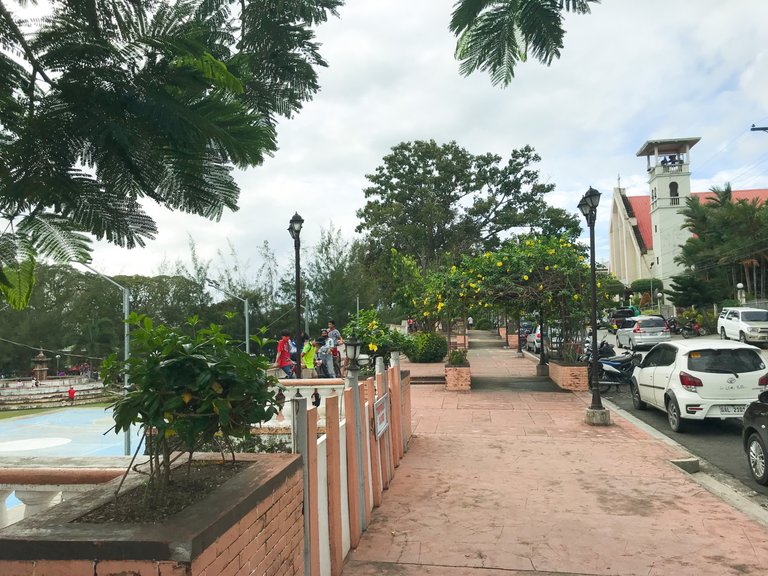 Normally, when you visit other countries, especially Asian countries, you tend to visit what their markets look like or what products they sell there. It is nice to see other products that we don't see regularly.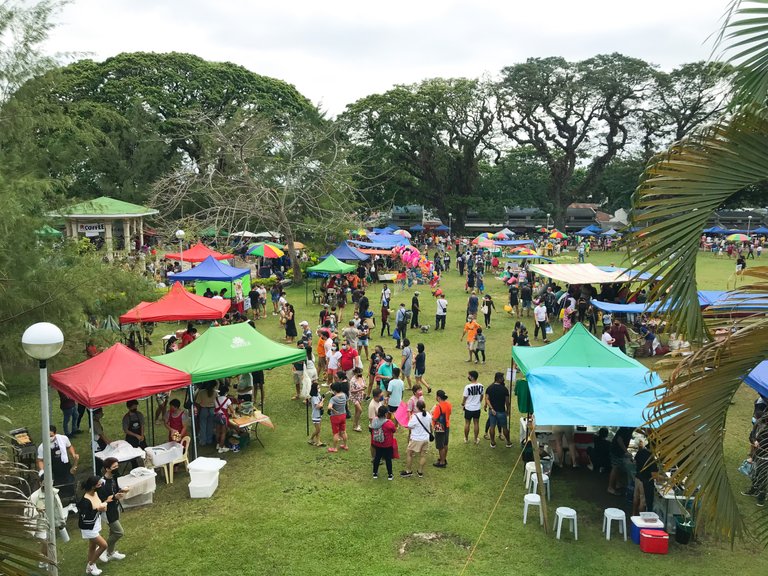 After a few hours this area was filled with people!.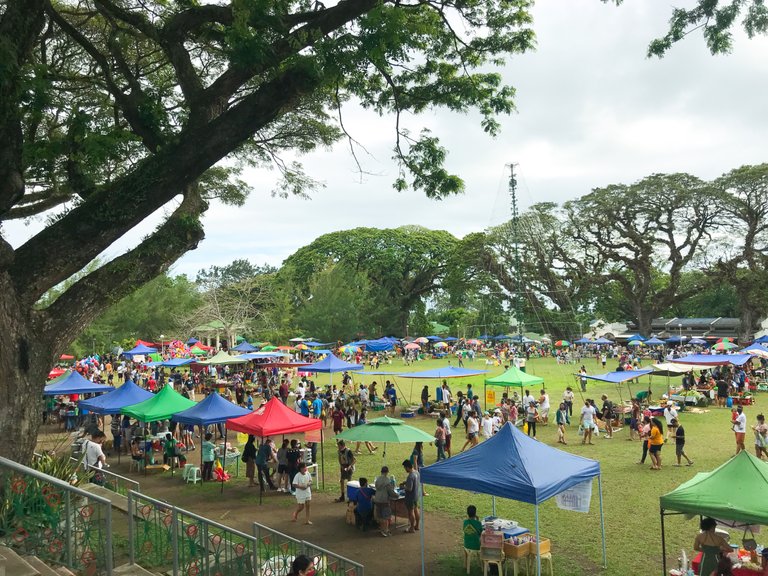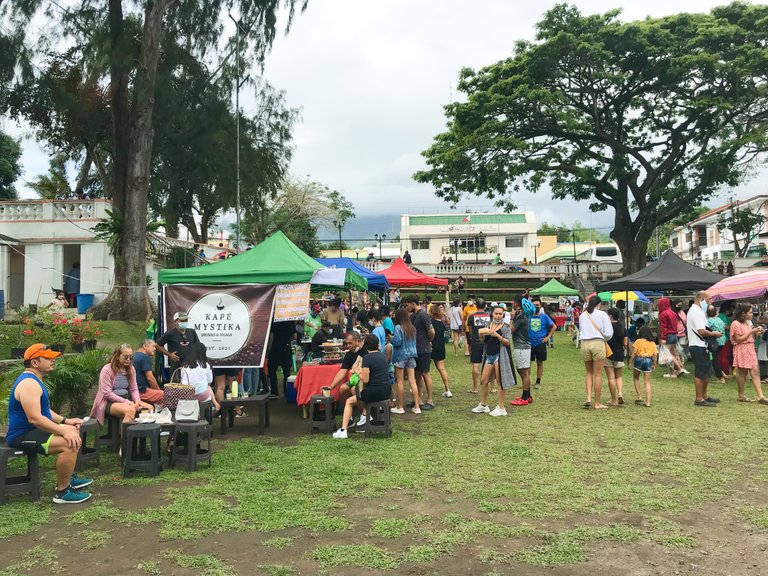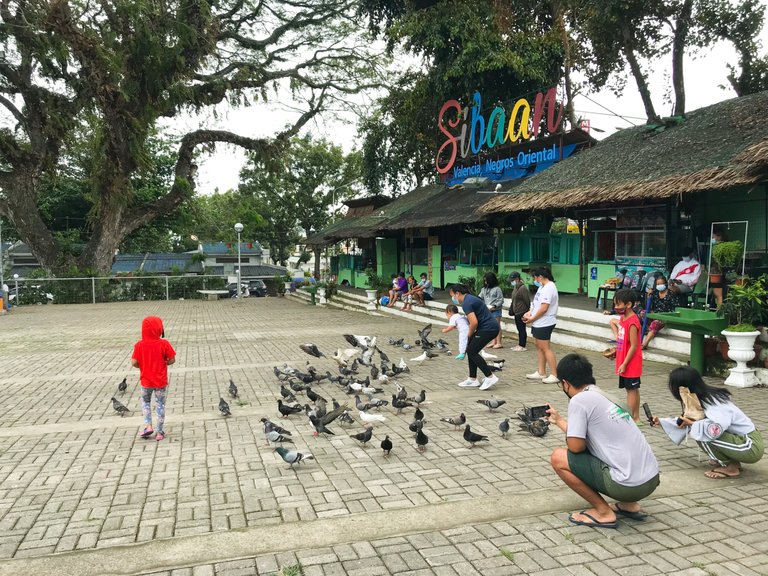 @tanawabai checking the pigeons near the entrance!.
When I was still living in Negros, I never got the chance to check this Sunday Market in Valencia. It's very accessible but due to my work responsibilities, I wasn't able to check it myself. During our Negros space planning stage I pitched to
@tanawabai
that we should visit Valencia and see the market, so we did.
Some of the photos I took around the fruit, vegetable and plants section of the market.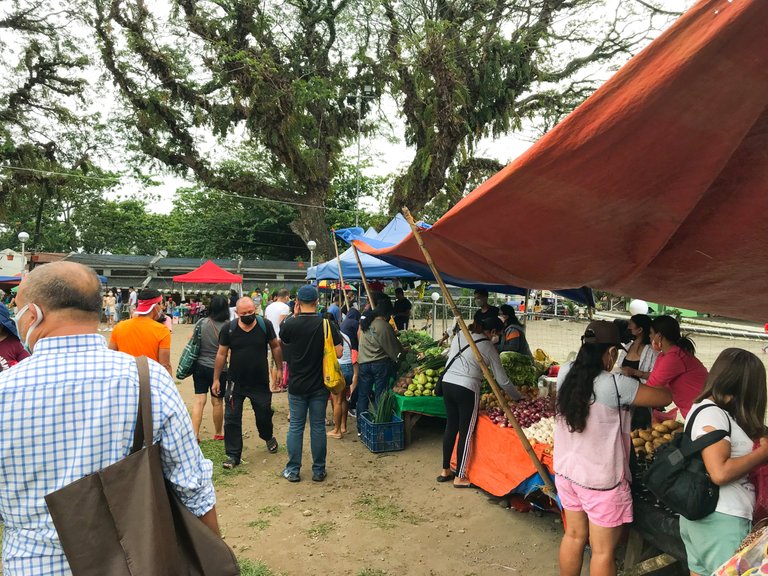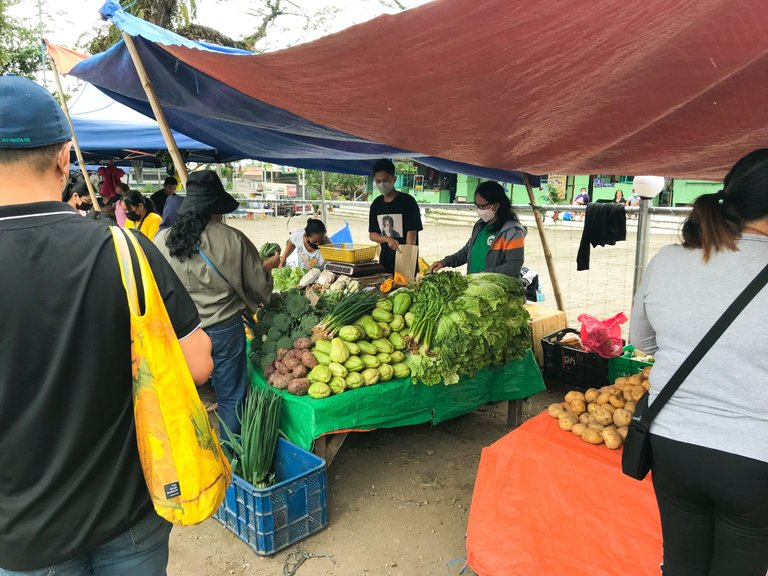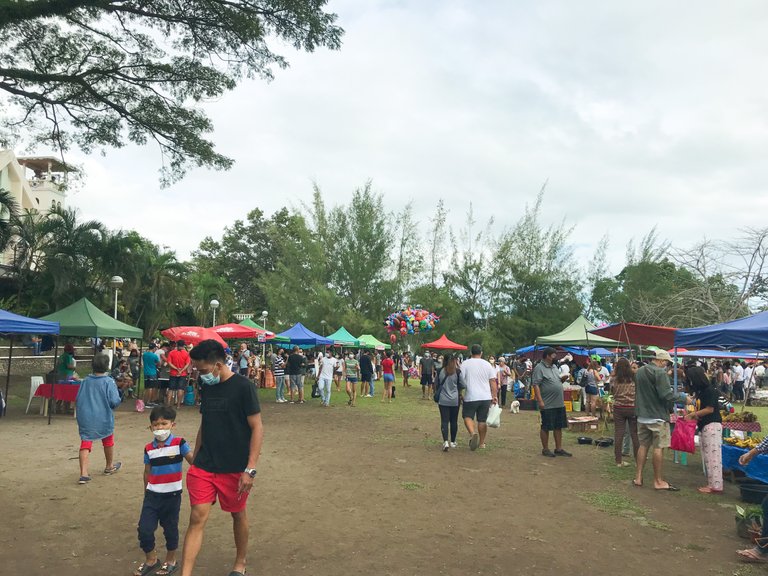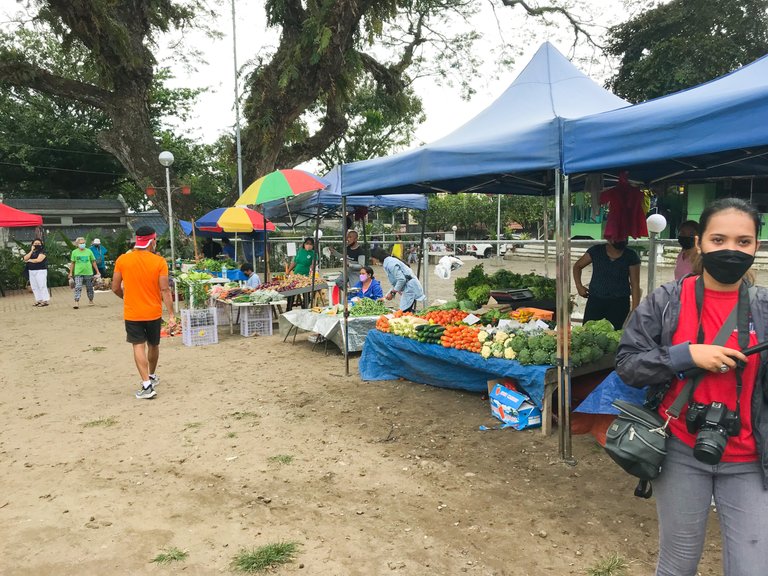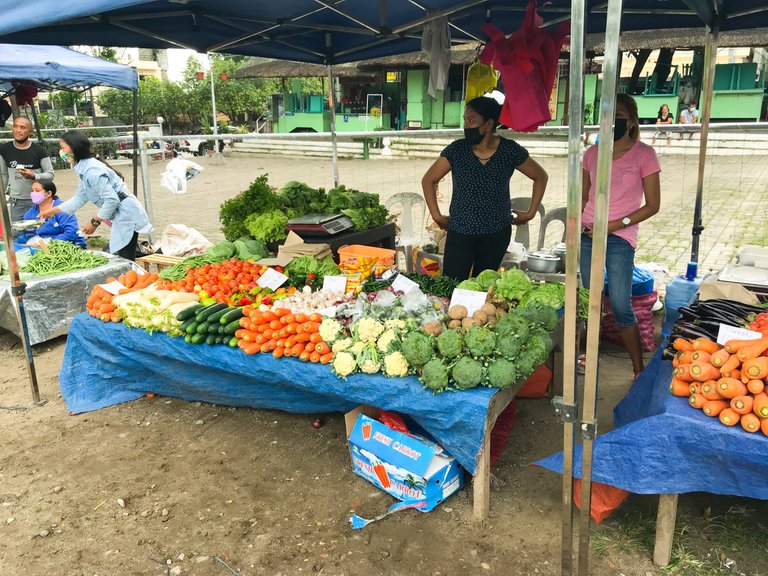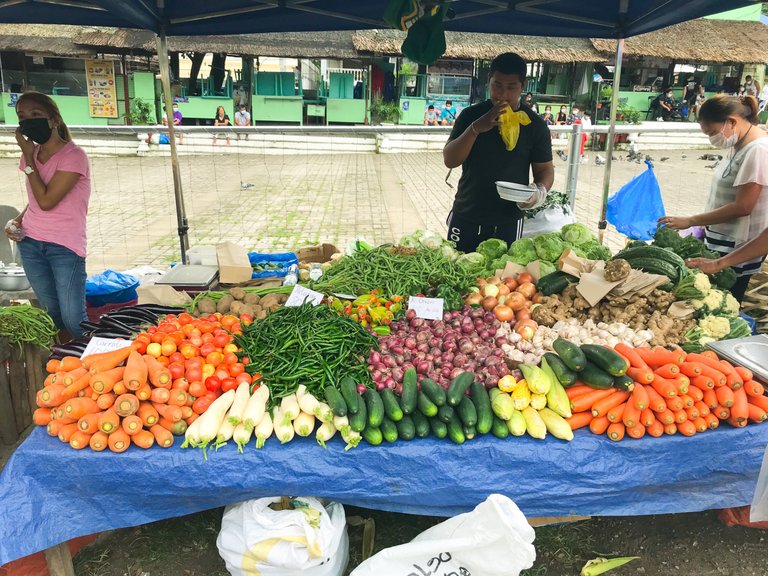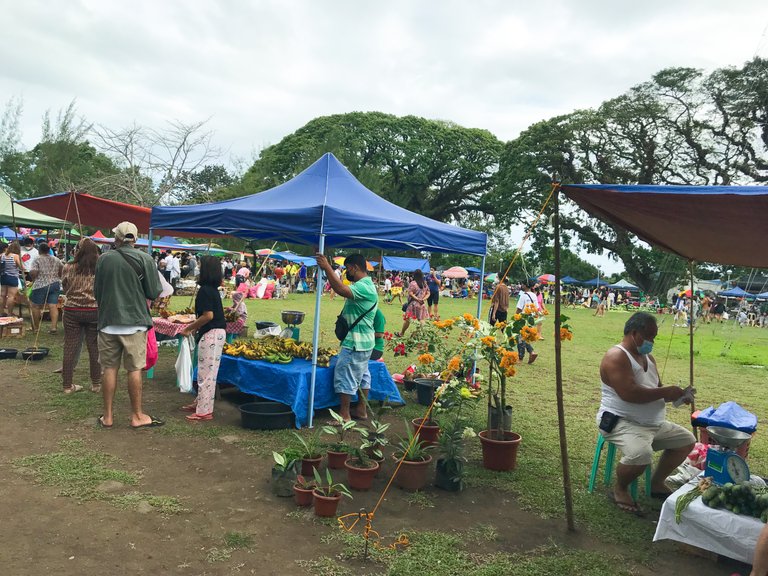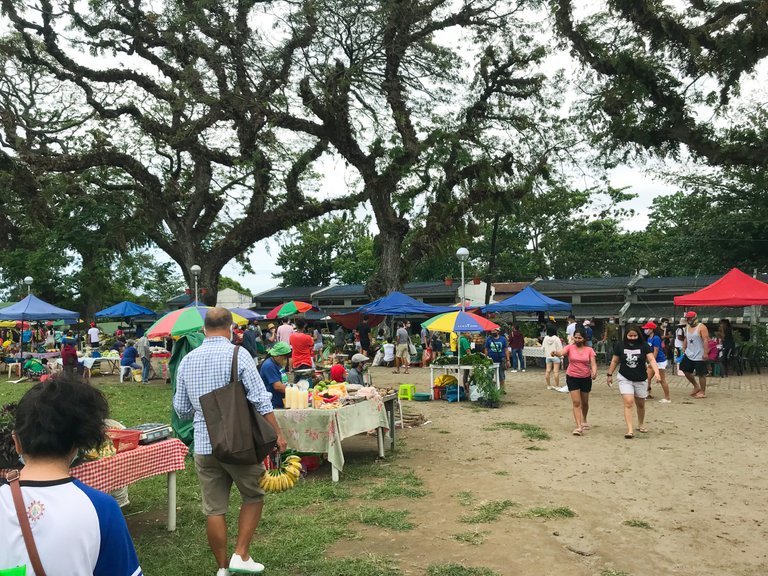 After a fun night celebrating Anahaw's anniversary party, we managed to wake up early and head to Valencia. It took a while for us to find parking because there were a lot of people during that time and it was a bit late in the morning when we arrived. We were a bit confused about where to enter because it was fenced all over.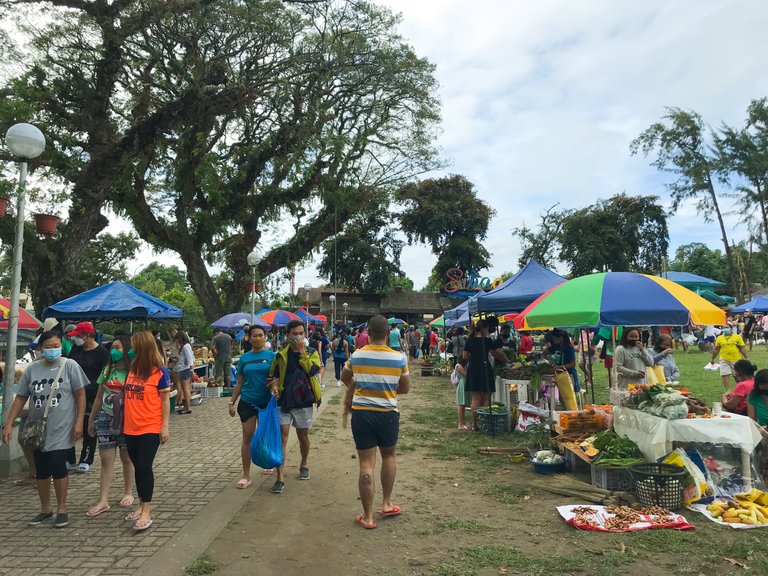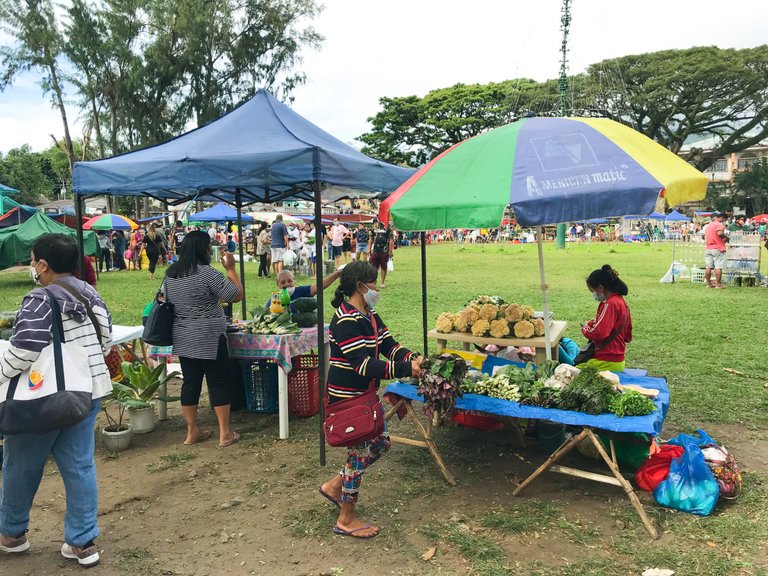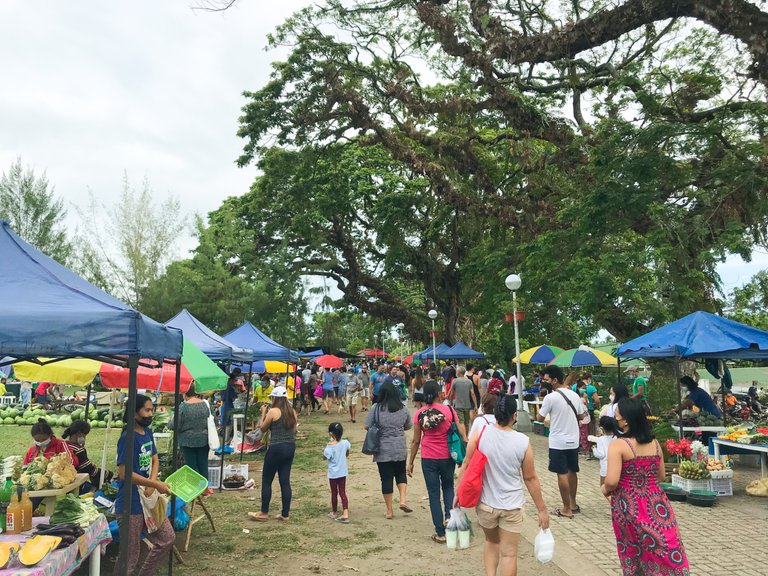 When we finally found where to enter, we were welcomed by some vendors and an area full of pigeons. We saw a lot of stalls selling fresh and beautiful vegetables. Some of it was from their farm or backyard and it's cheaper compared to some markets and grocery stores.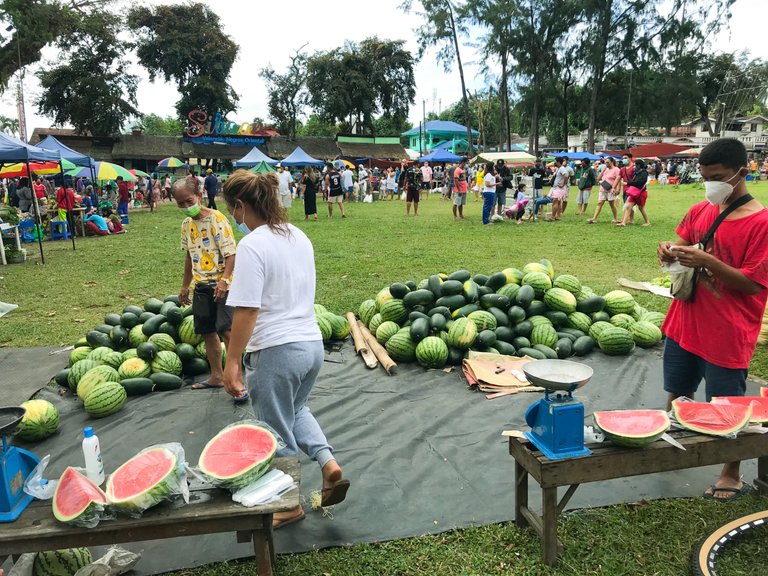 So many watermelons!.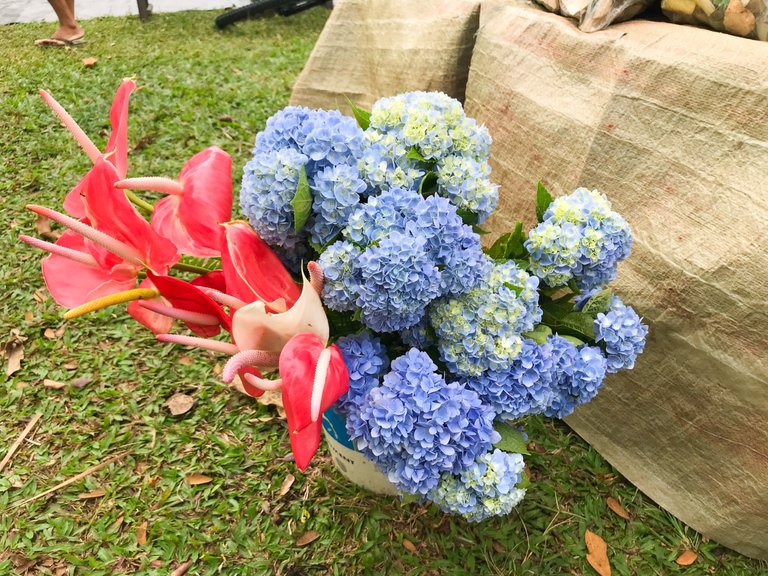 Beautiful flowers. Some also sell plants!.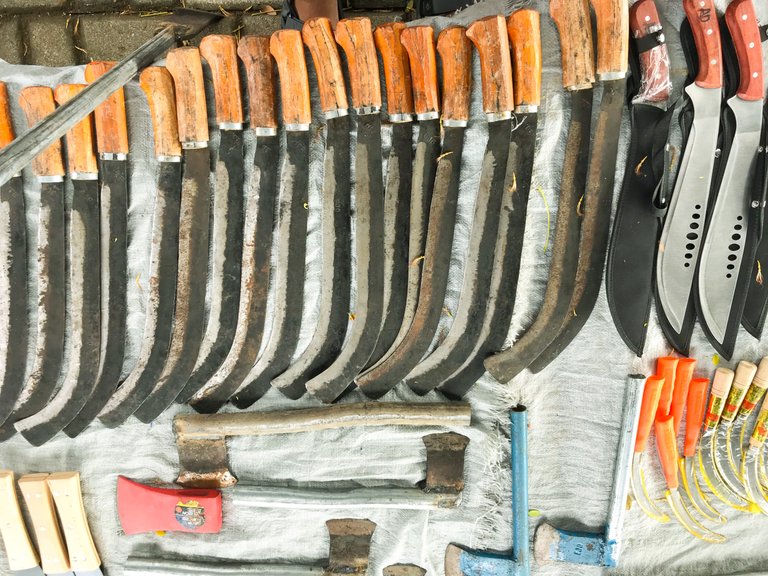 Choose your weapon!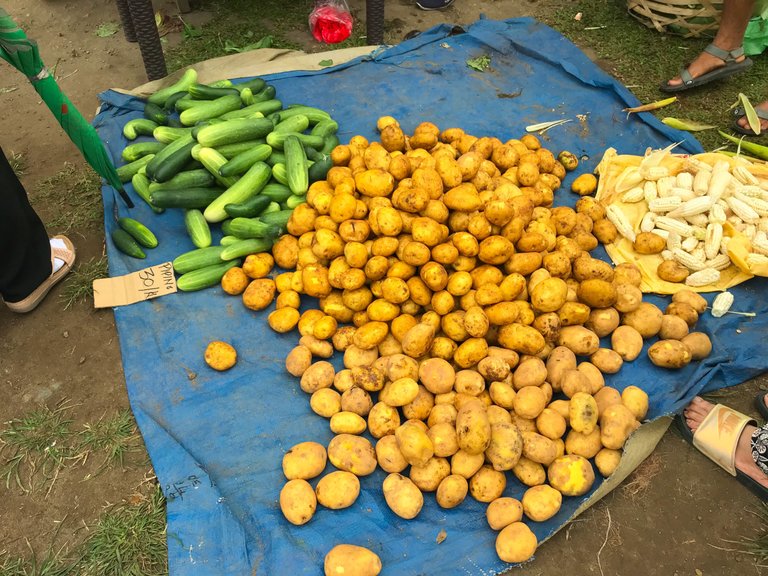 Potatoes and cucumbers!.
We go around and checked all the stalls. Some of them sell the same products but it was not a problem at all. Some stalls sell hot and cold food, coffee, bread, and a lot more. There are a lot of food stalls around and it is difficult where to get food and drinks. If you wish to visit, you should need to bring lots of money if you want to try different food or plan to buy fresh fruits and vegetables.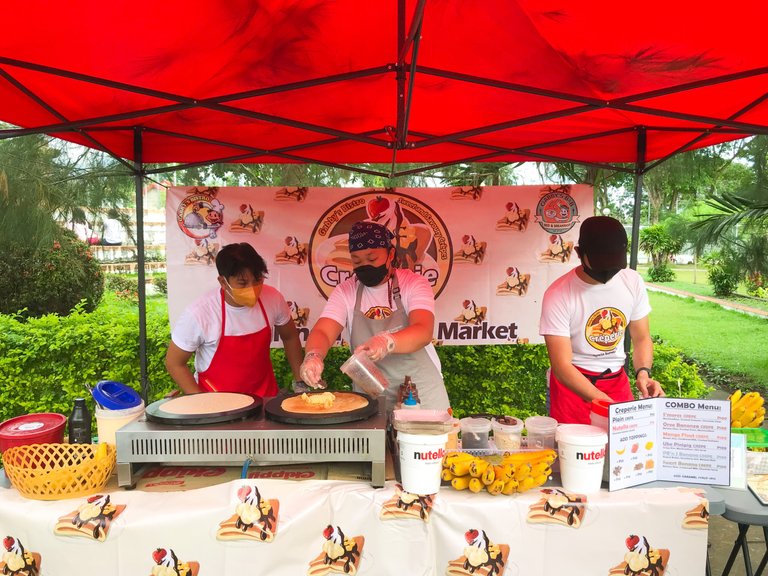 This stall is always one of the busiest every Sunday. They sell different flavors of crepes and most people really liked it..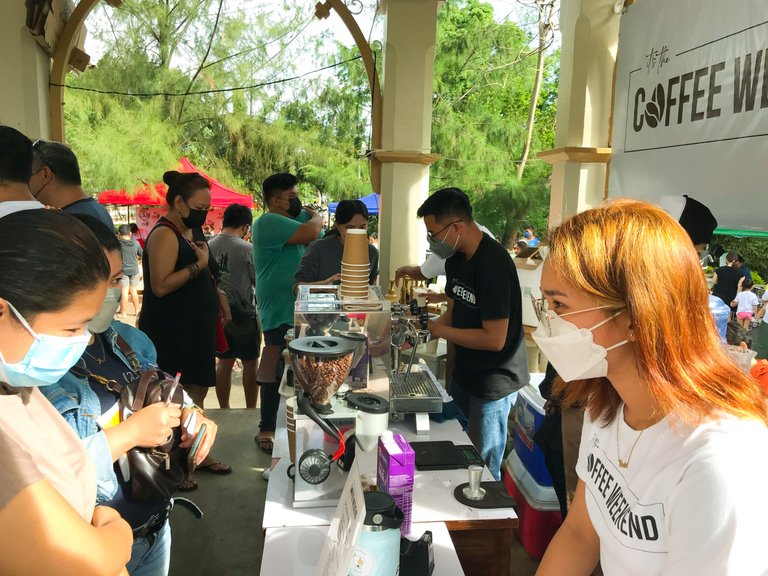 This turned out to be my favorite coffee place in Dumaguete. They now offer almond milk in their main branch and the owners are very friendly.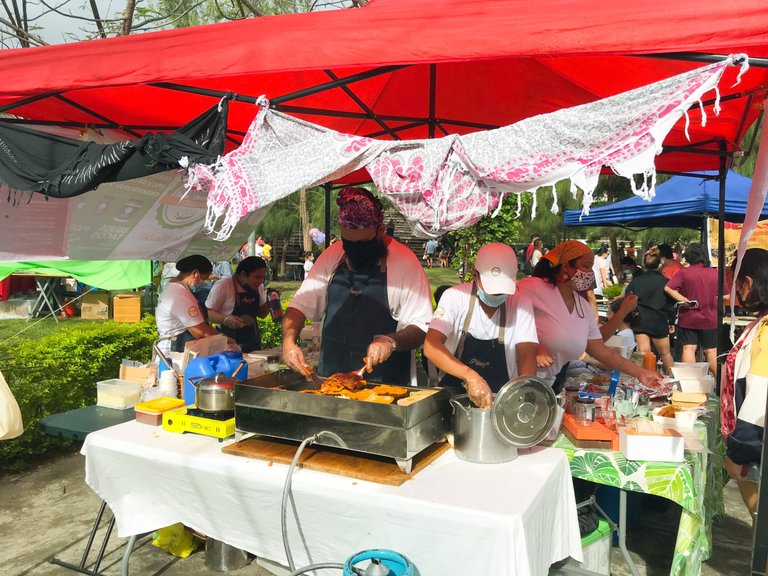 This stall is very known for their authentic birria tacos. Unfortunately there's nothing I can order and eat from this stall but they are really famous in Dumaguete.
I bought some Lumpia with Sayote, Vegetable Samosas, and an Iced Americano. Some of my friends also got coffee, crepe, birria tacos, and porridge.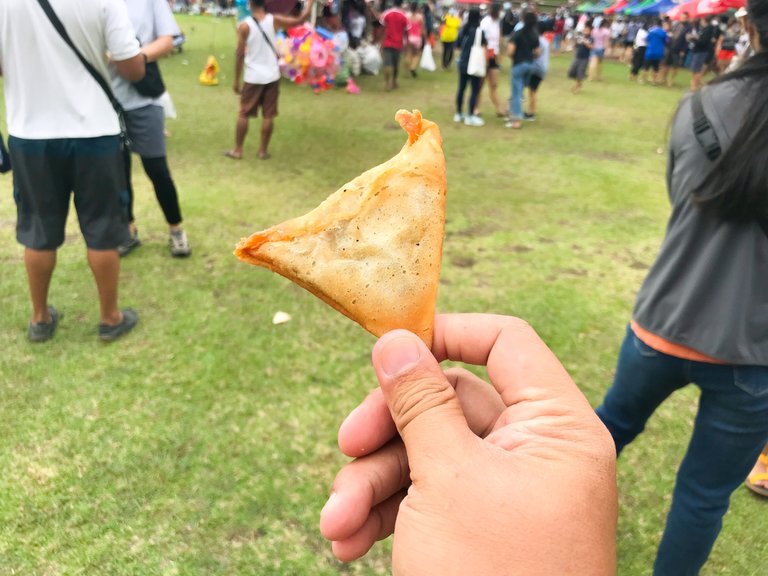 The tasty samosas!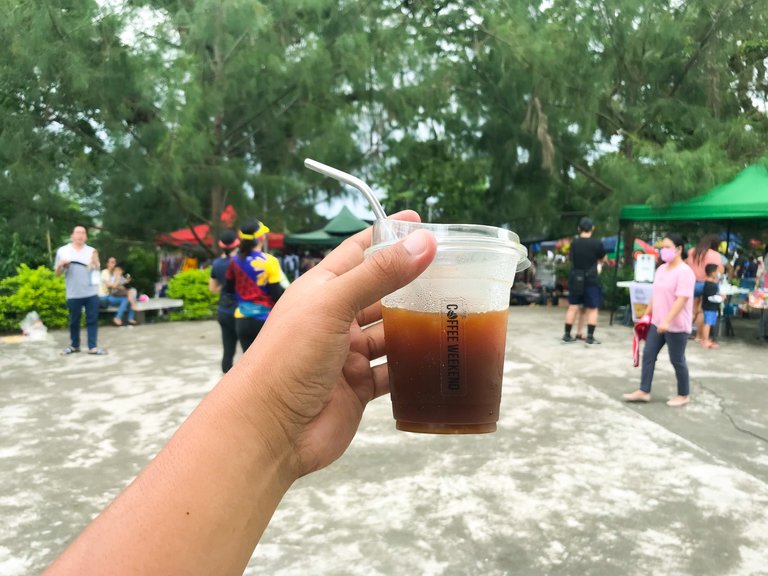 Iced Americano!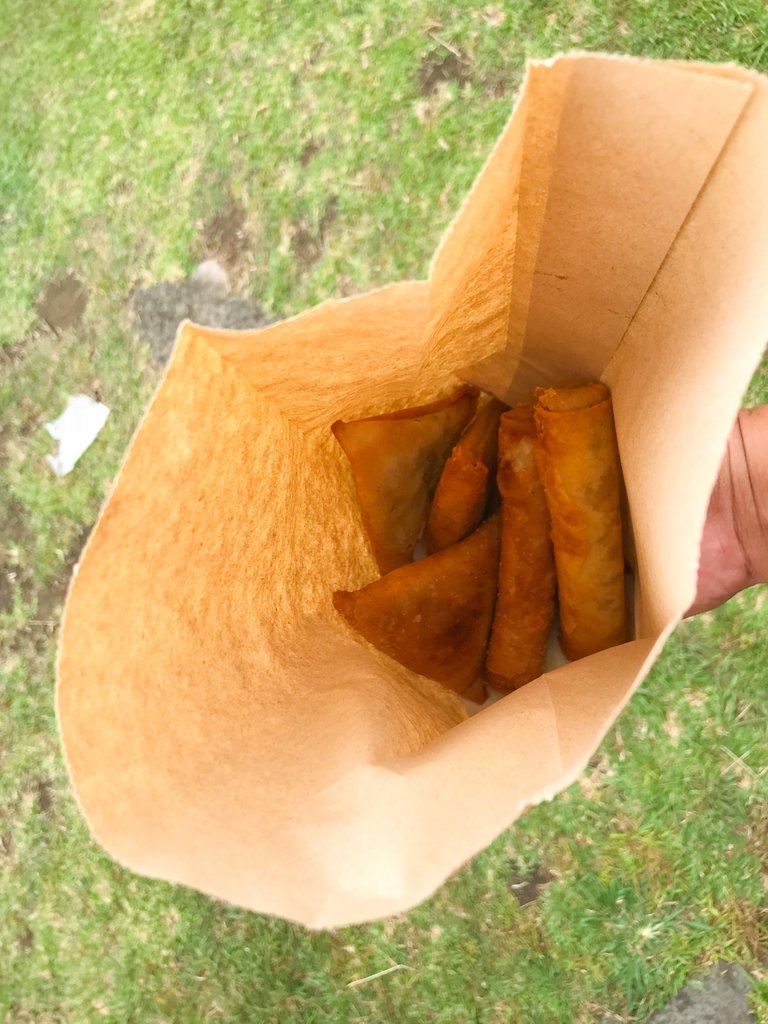 Samosas and Lumpia Sayote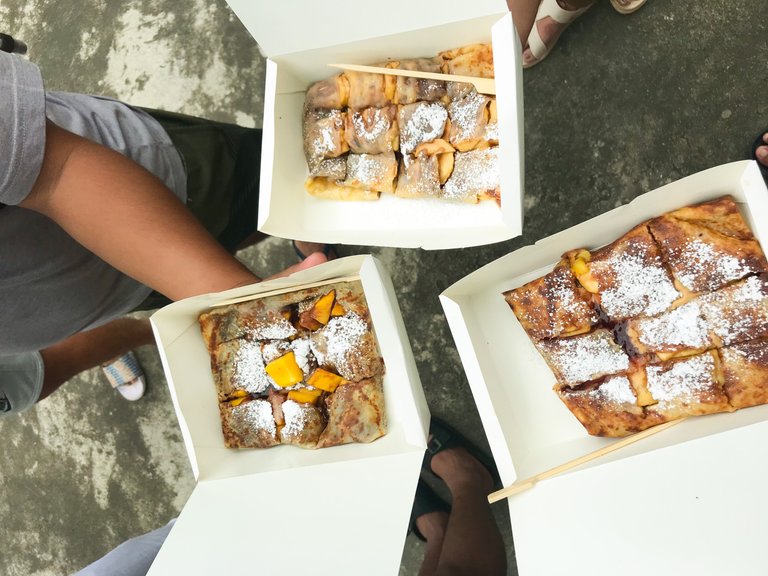 Assorted crepes!
The experience was definitely something. Seeing these vegetable and fruit vendors, an up-and-coming small business owners was inspiring. There are a lot of opportunities here for trade and business. I visited this market many times after my first visit. It became a routine with me and my friends whenever I spend a weekend in Negros. Do you also enjoy going to these kinds of places? It's fun, right?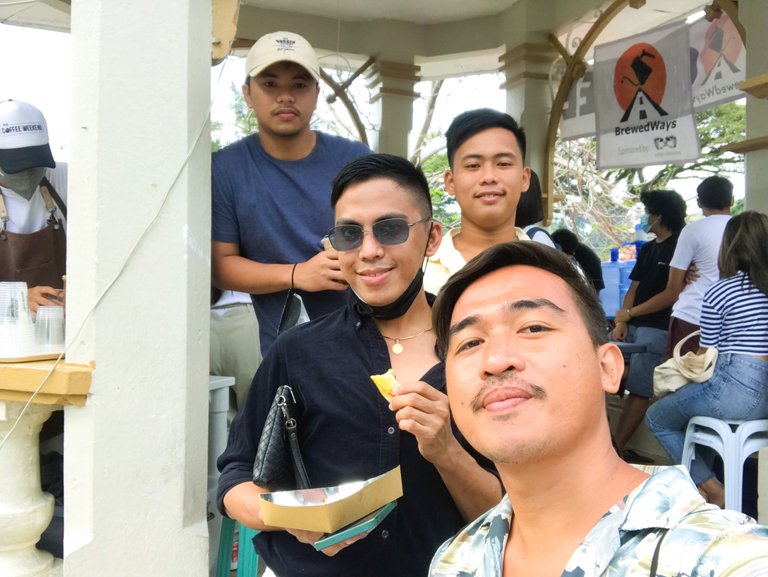 ---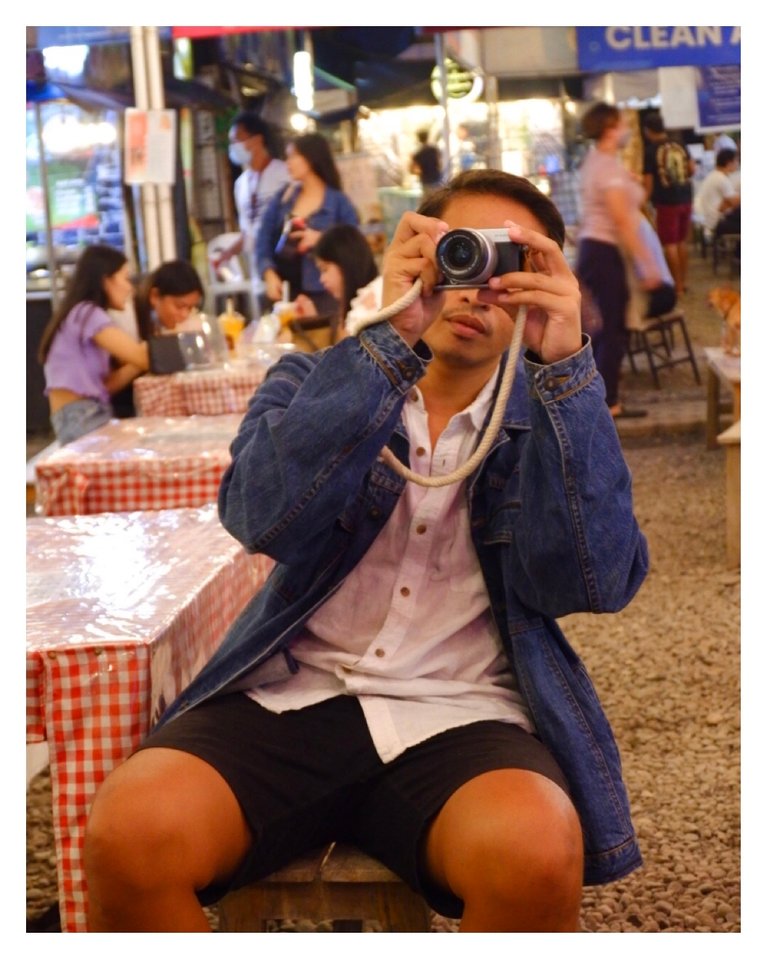 Asa Si Klause blogs about his travels, vegan lifestyle, yoga practice, his fur babies and anything that gives joy to him.
If you love to see more of his content, hit that Follow button, and you might find new places, make more recipes, and practice yoga with him. For blog collaborations or inquiries, feel free to contact him on his social media channels or email him at [email protected]

INSTAGRAM | TWITTER | FACEBOOK



---
---