LIFE IN CEBU: BEACHES PT 1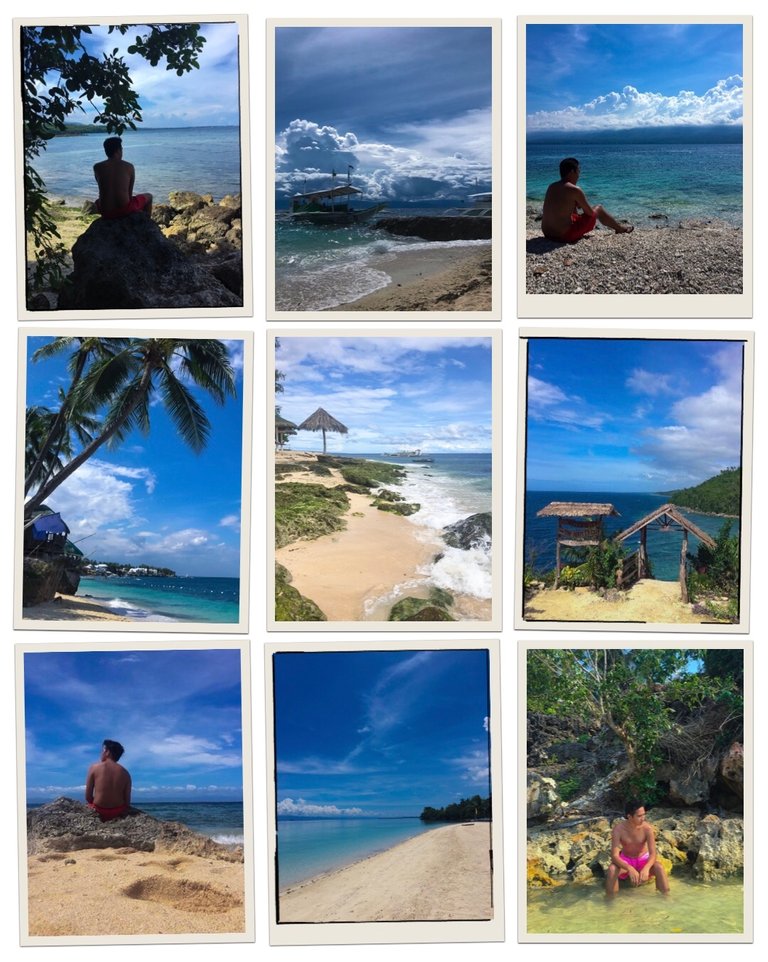 July 14, 2012, Friday I arrived in the Queen City of the South, Cebu. It was my personal plan to find job opportunities in Cebu after my graduation. My sister was in Manila at that time and she encouraged me to work there but I chose Cebu because I want to be separate and be away from anyone I know. My other sister who was in Dubai at that time also enticed me to work there but I also declined. When we were kids, our parents will always remind us to be independent and to stand on our own.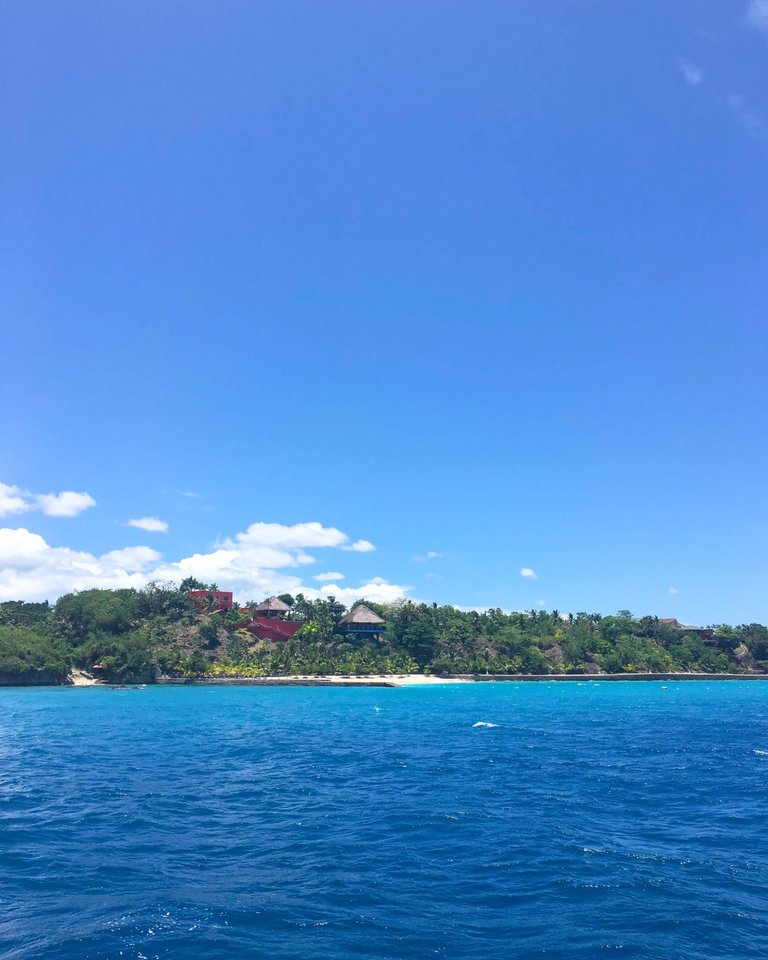 When I found a job, I promised to myself that I will make time to explore Cebu. I lost multiple times in the city, especially in Colon. If you are not from Cebu, it is so easy to wander and get lost in the streets of Colon.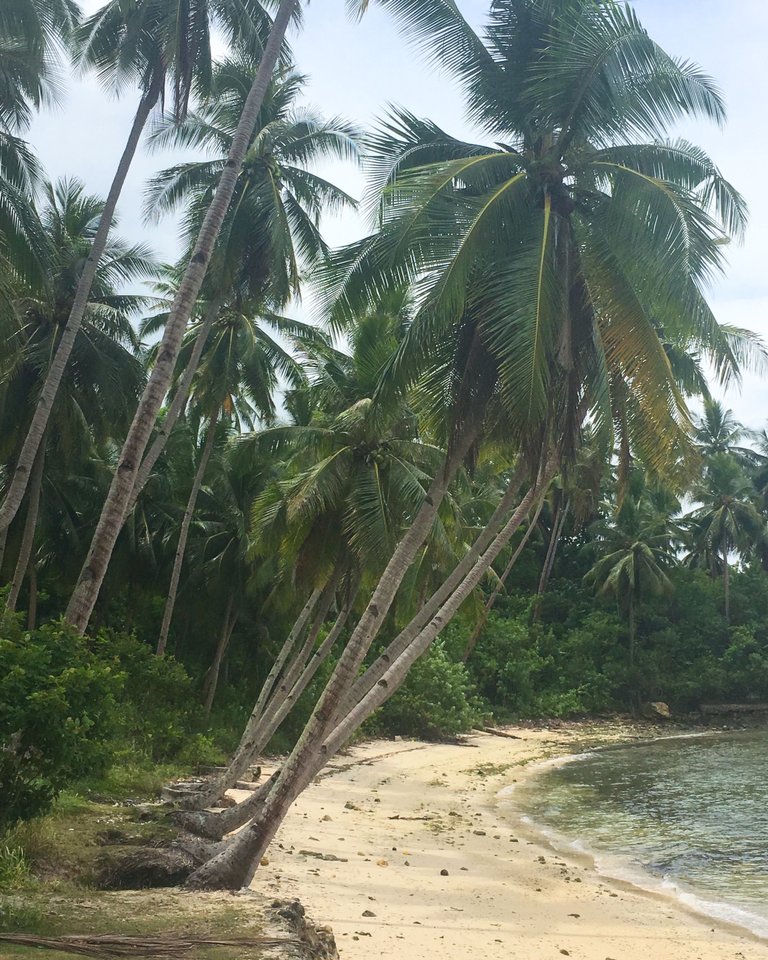 But that promised to myself took years for me to explore what is on this island. When I was working as a Waiter, one of our responsibility is to engage with our guests and we often ask them their purpose of visiting Cebu. Most of them visit Cebu for vacation and they will mention several names of attractions they are hoping to visit.
Most of the time, I'm not familiar of the places because I wasn't able to go myself. After gathering all the names of places that I must visit, I decided to hop on the bus and started my journey in finding beaches, mountains, and waterfalls.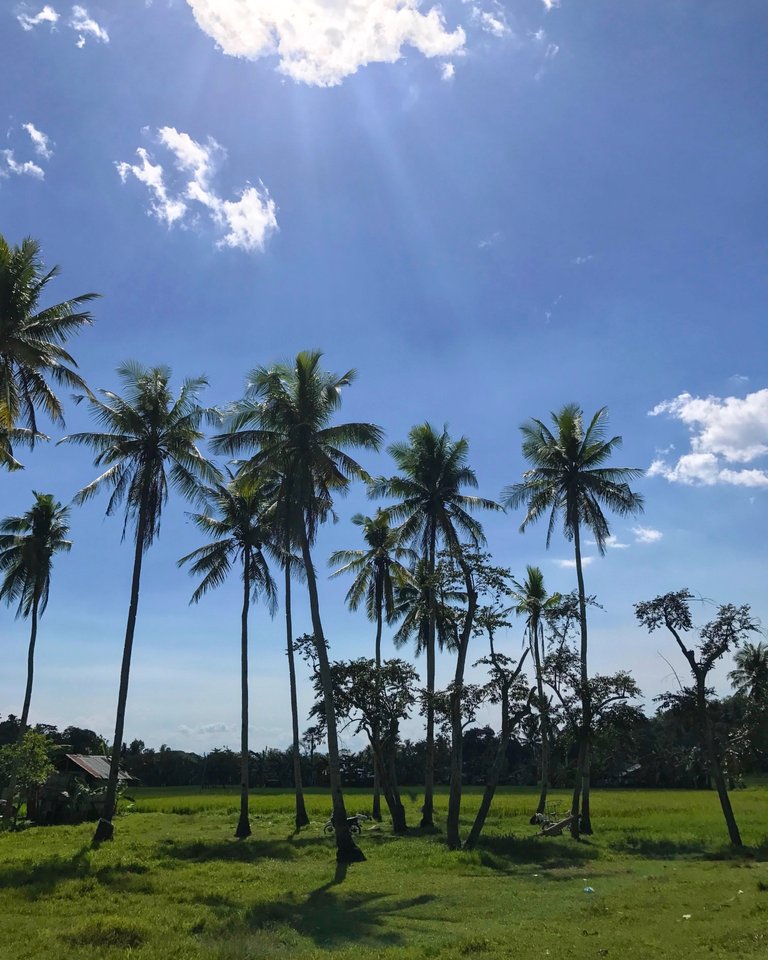 In this blog series, I will share to you the beaches I have visited so far all over Cebu. Let me know if you have been to any of these beaches and if you have any recommendations, leave some in the comments.

PEBBLES BEACH, SANTANDER

If you travel from Cebu going to Negros Oriental you will see this beach resort just along the way. It doesn't have a powdery sand but has broken corals and small stones instead but it has a clear water to compensate.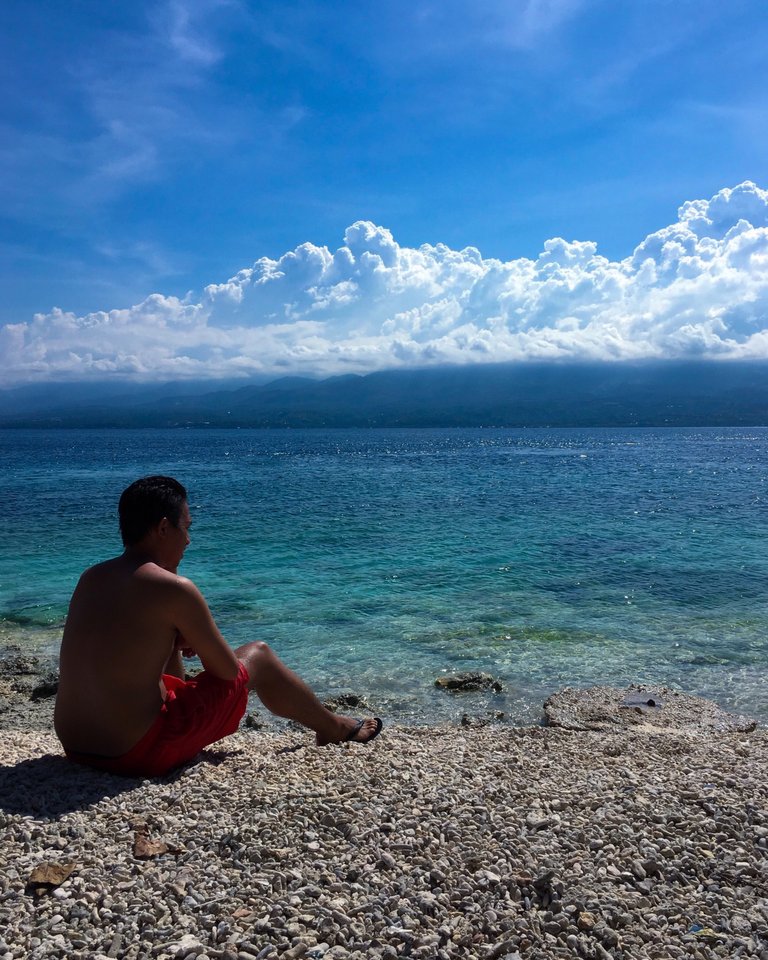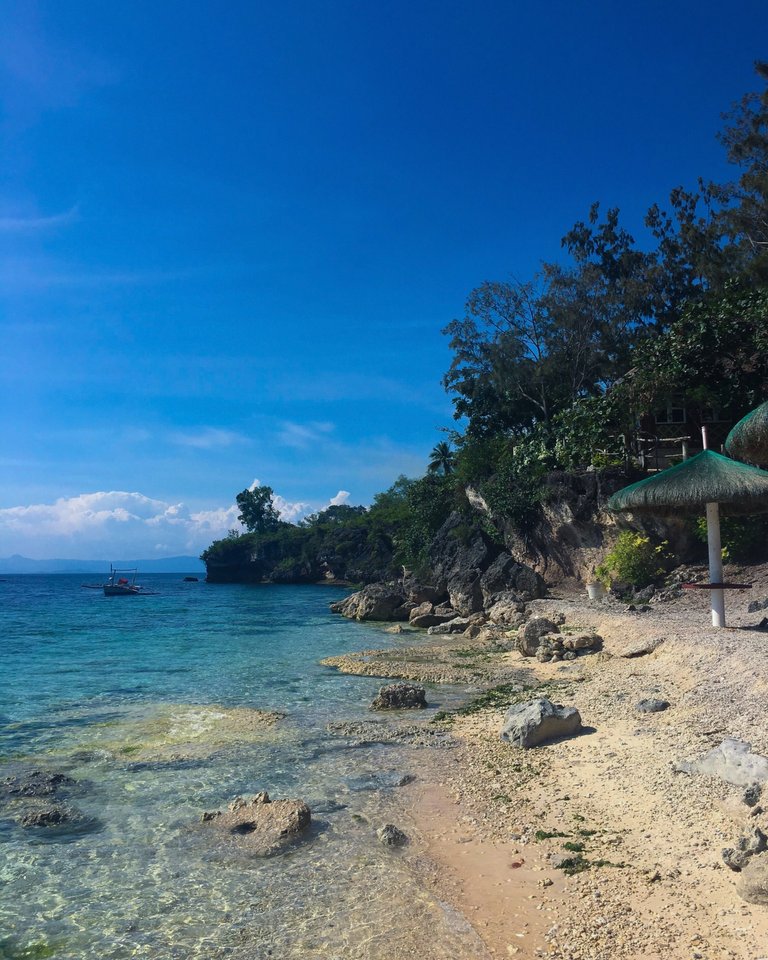 ---

HIDDEN BEACH, ALOGUINSAN

Aloguinsan is not really a popular place for tourists but they have some beaches to compete to others. It was named Hidden Beach for a reason. It is a bit secluded from the main road and has to pass by huge empty land.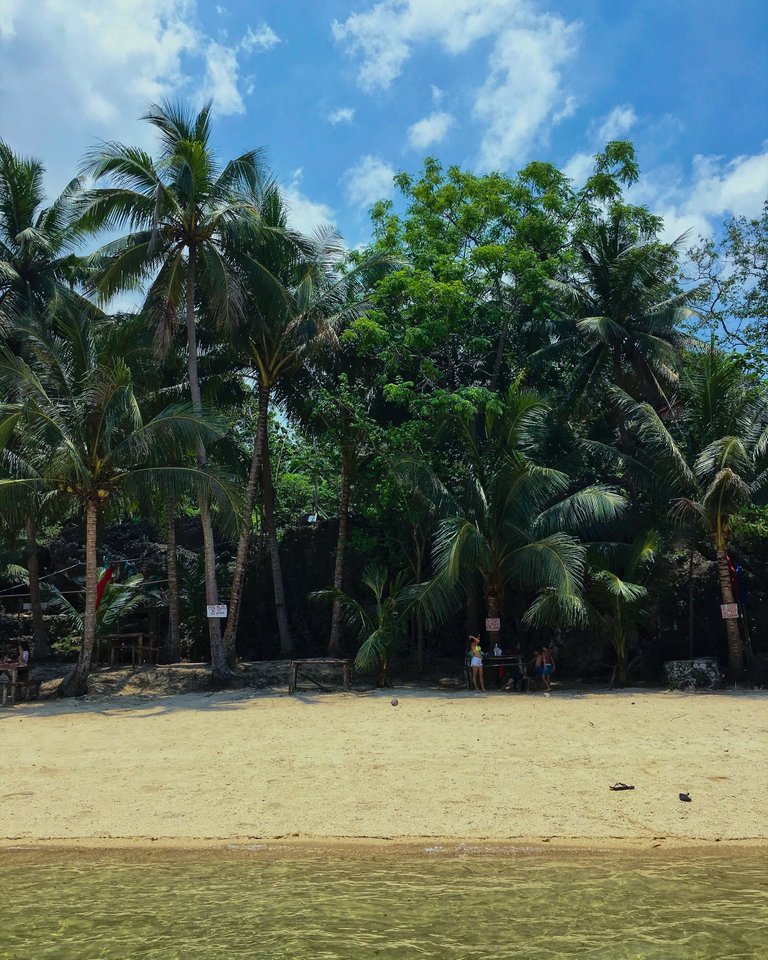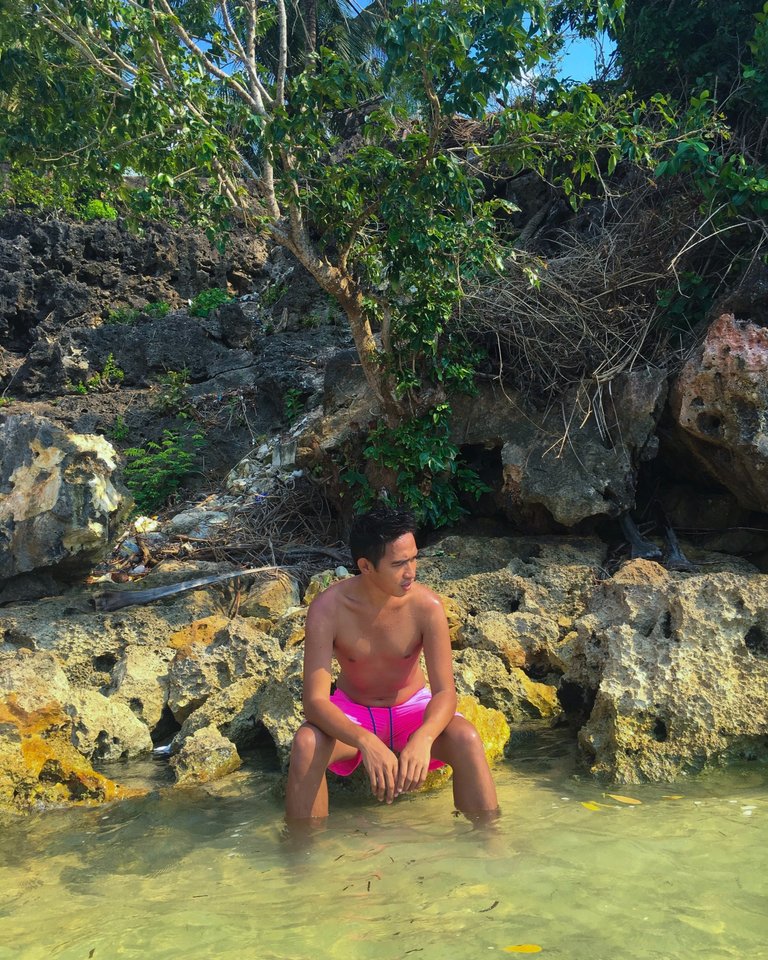 ---

LAMBUG BEACH, BADIAN

By far my favorite beach in the South of Cebu. It has longshore, powdery sand, lots of space to sunbathe, picnic and camp. Lambus is memorable because it was the first destination I went after I decided to so some solo traveling.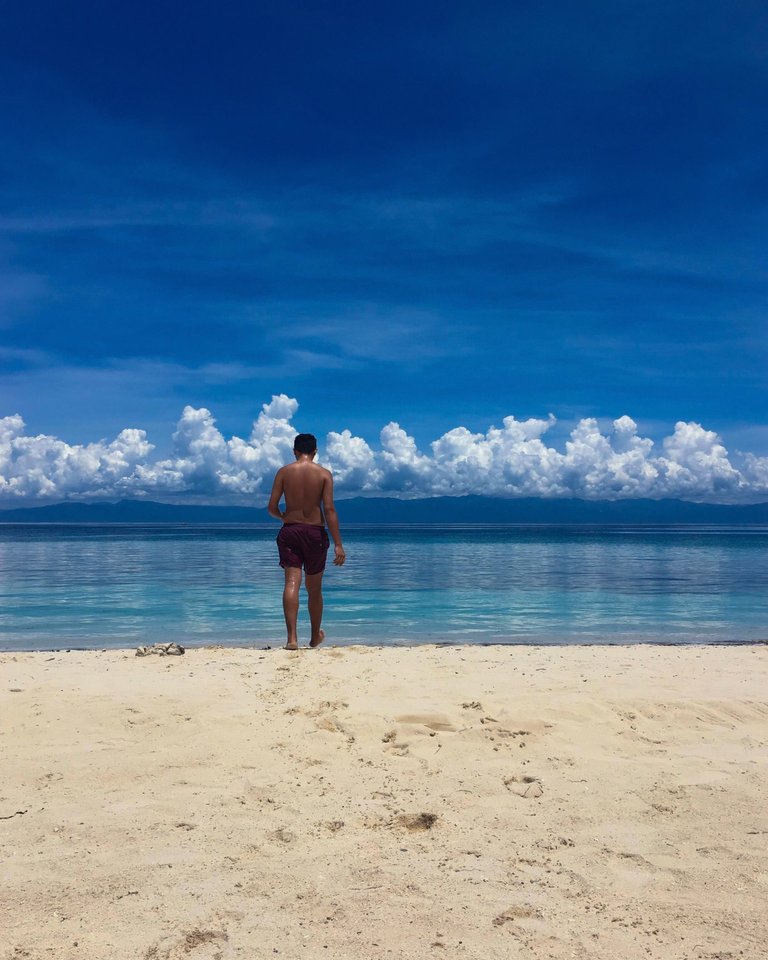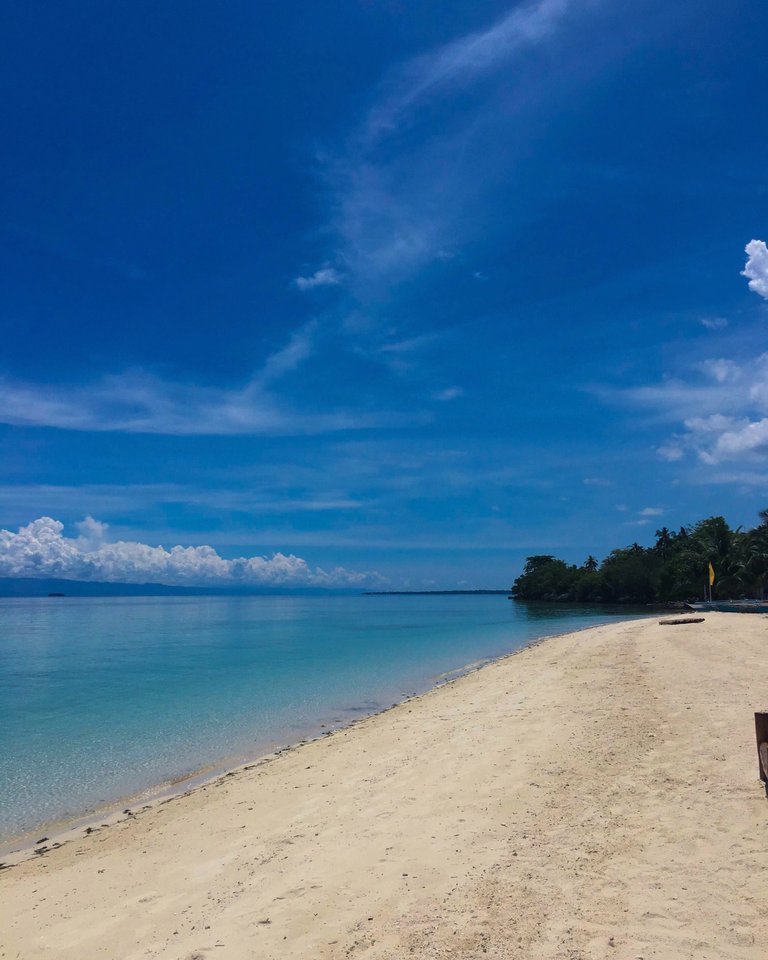 ---

DALAGUETE BEACH PARK, DALAGUETE

Located in the South part of Cebu. It's very popular to locals who live nearby the municipality. It has lots of cottages and a space of those who would love to place some volleyball. I was more amazed by its rock formation in the other side of the beach.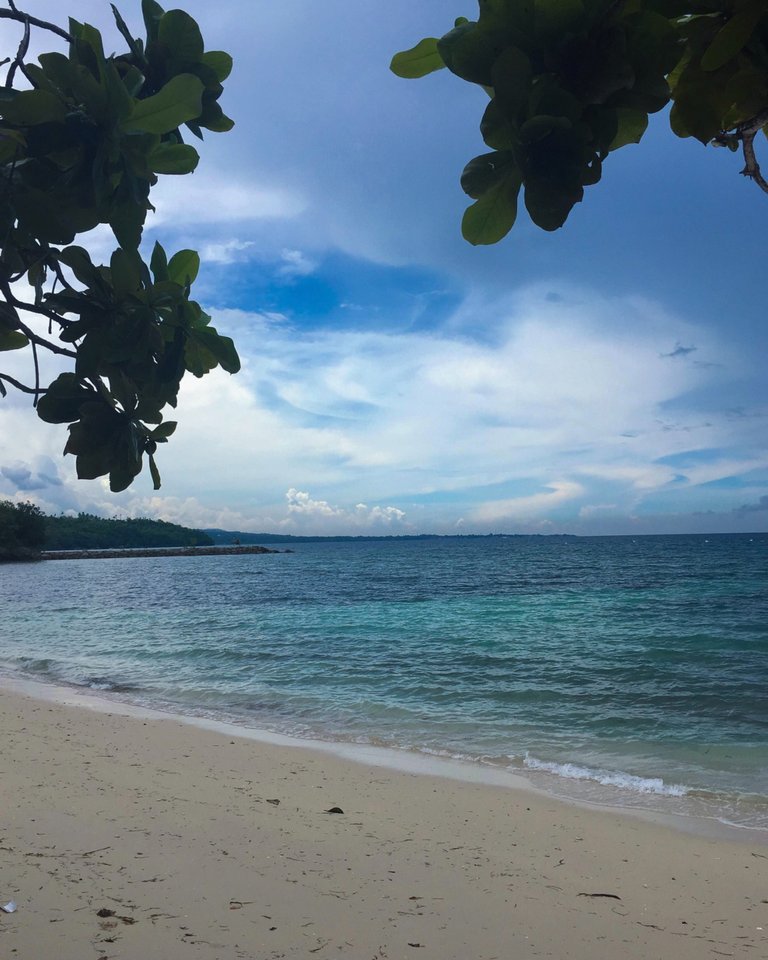 ---

HERMIT'S COVE,ALOGUINSAN

Another gem found in Aloguinsan is Hermit's Cove. This beach resort is really far from the main road. I went here a couple of times and the road was not smooth at all (not sure today if it's still the same). It has a great view, powdery sands and clear waters. It's ideal to visit on a weekdays. The beach tends to be crowded on the weekends.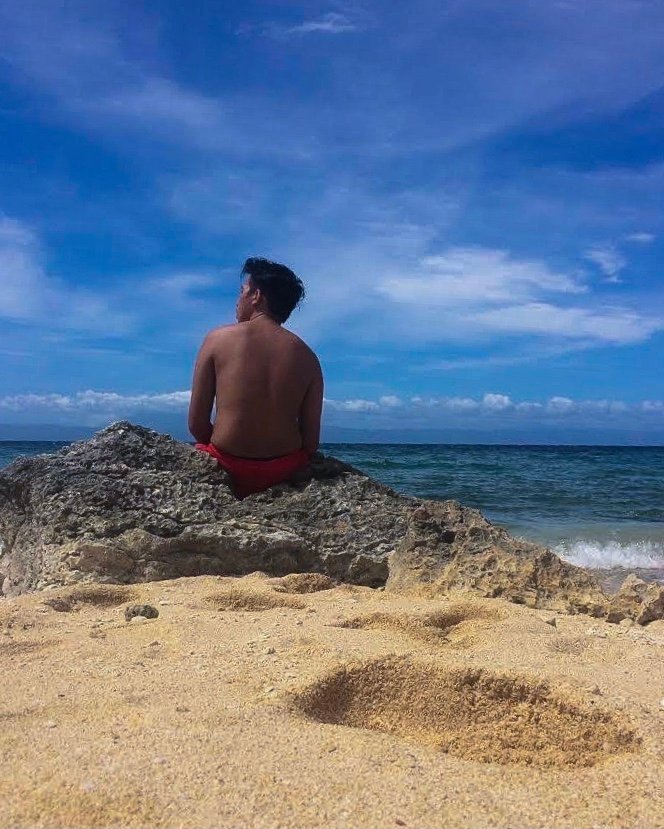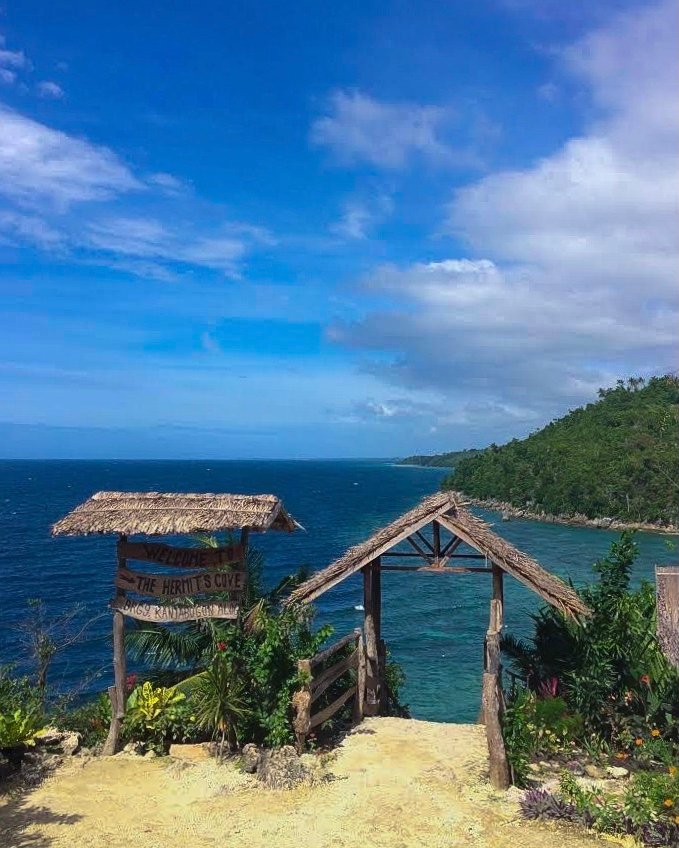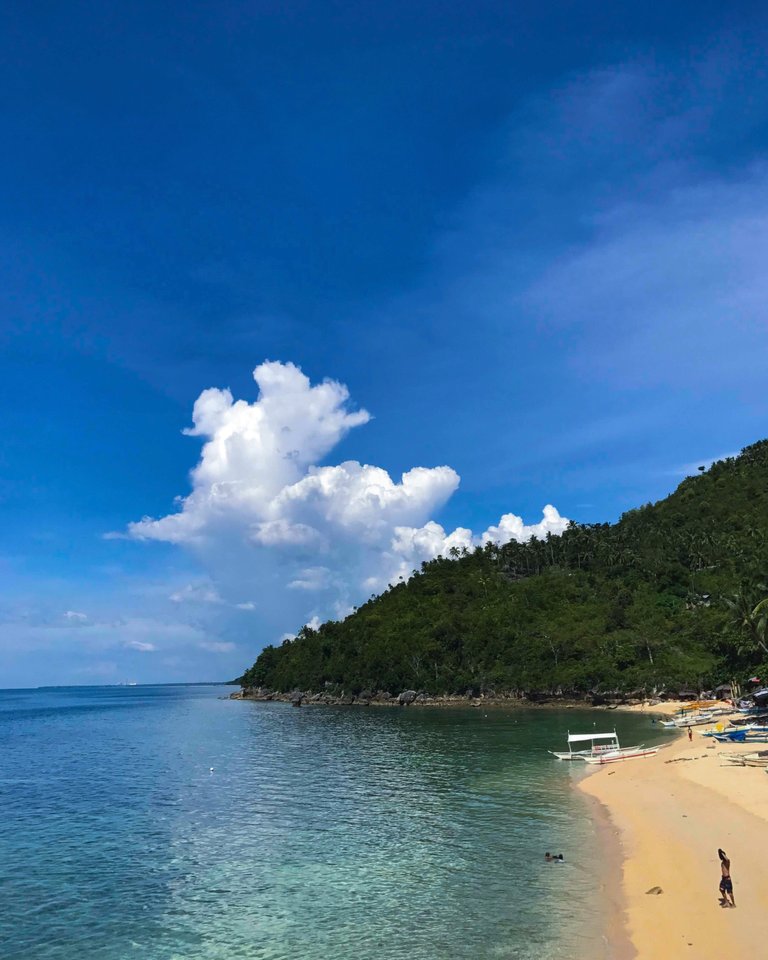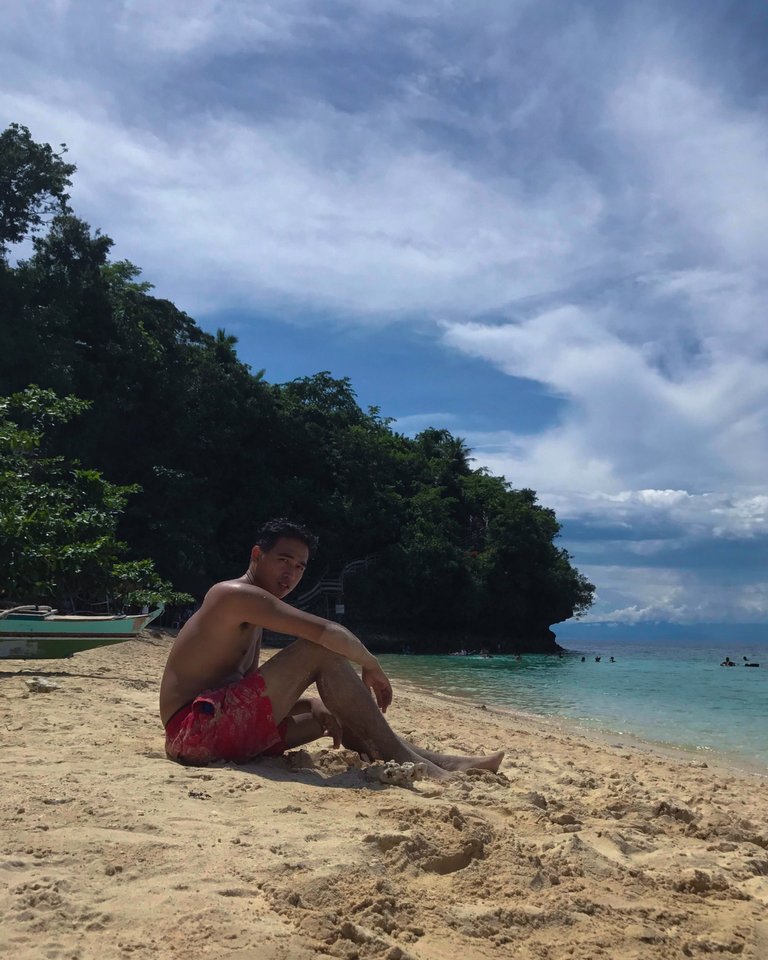 ---

BASDAKU WHITE BEACH, MOALBOAL

This beach is very popular with local and foreign tourists. I think majority of the people who lives in Cebu been to this beach. Perfect for a day trip with friends and family. You can find so many places to stay or rent cottages. It has a long shore line to walk around. If you feel to stay more than a day, lots of resorts will be happy to accommodate you. I can no longer count how many times I've been to Moalboal.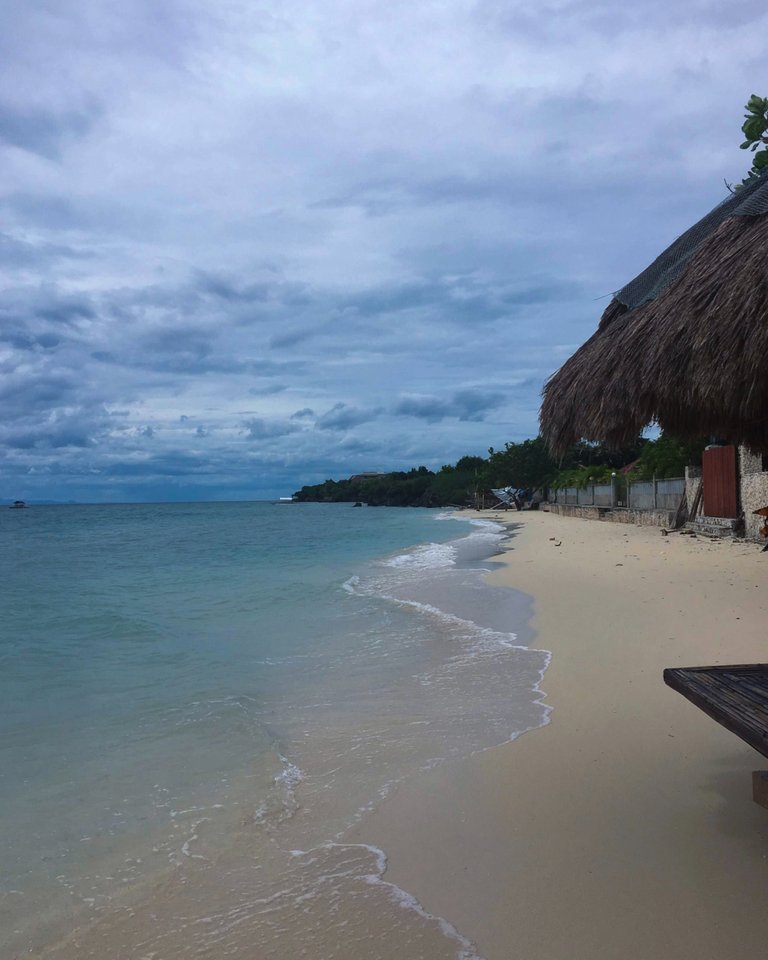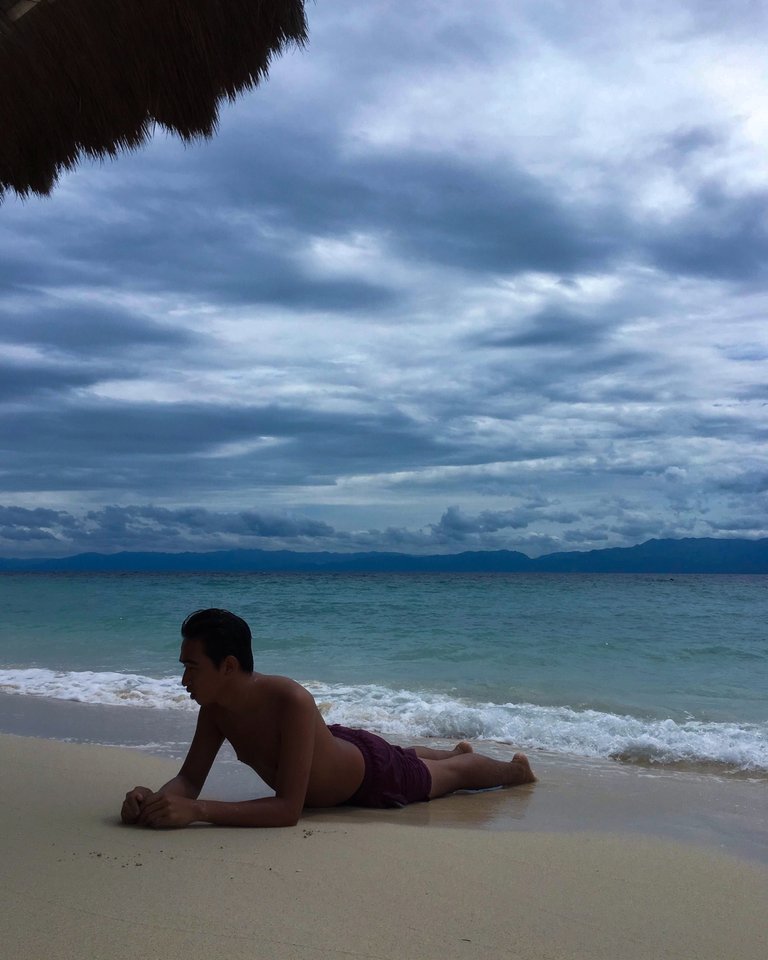 ---

STA.FE, BANTAYAN

When someone say the word Bantayan, white beaches, blue skies and sunny days comes to mind. Bantayan is famous of it. Very known to local and foreign tourist alike. This island in the north of Cebu has so much to offer. I've been to this island many times and I can't help to come back for more. There are so much to explore in Bantayan!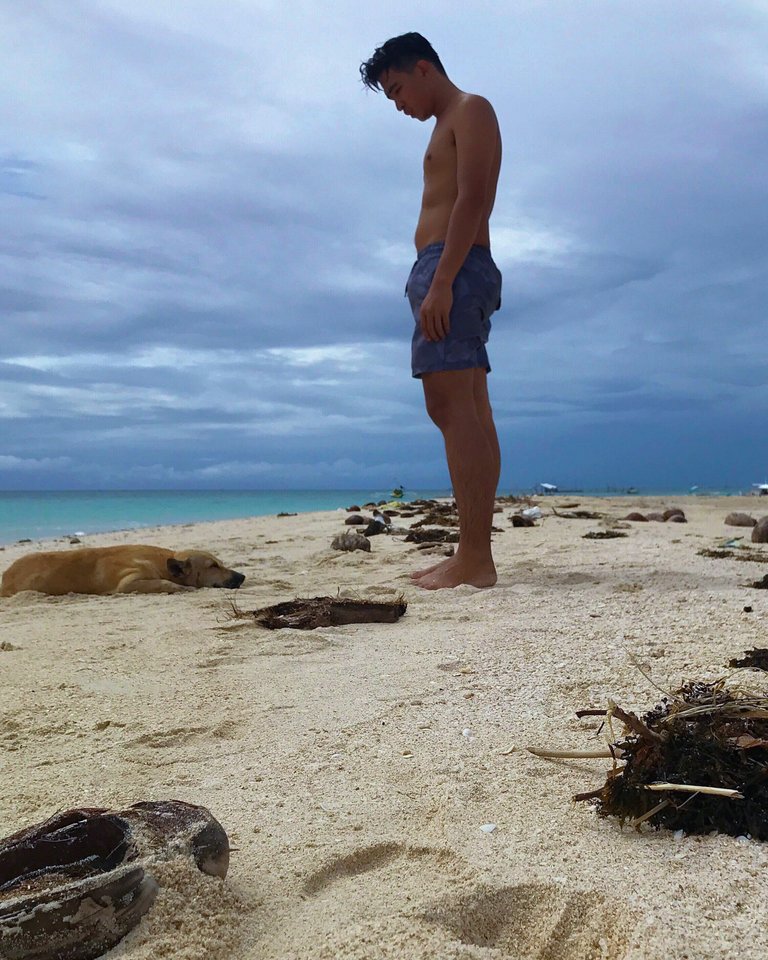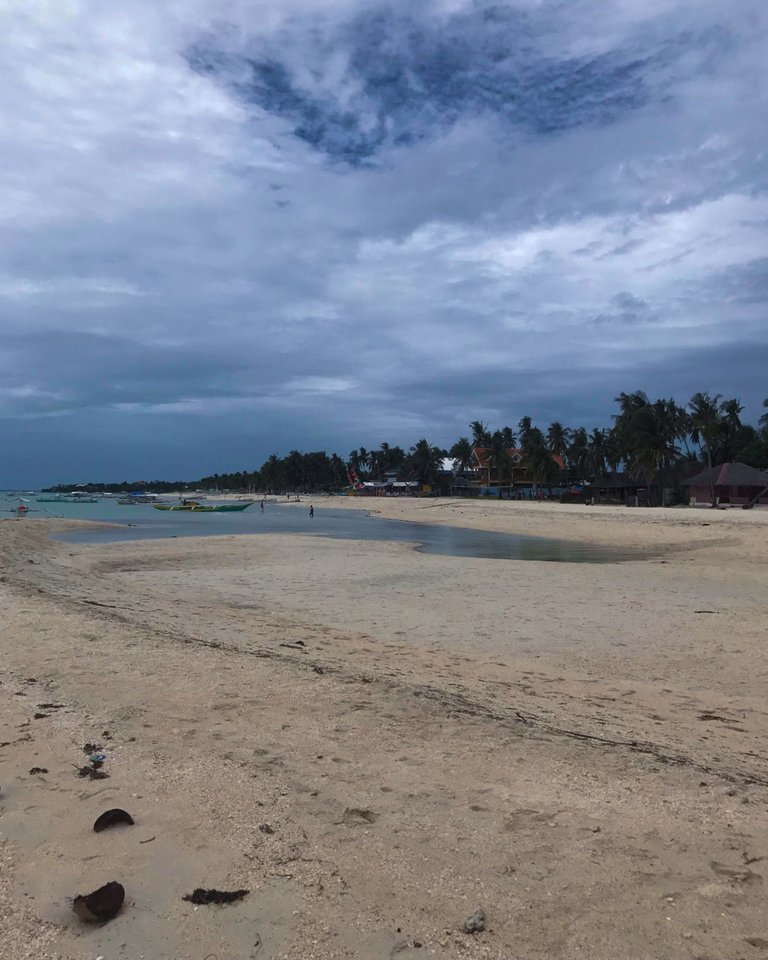 ---

TAN-AWAN, OSLOB

Aside from the whaleshard watching and diving spots, Oslob has also some beaches, not same as others but it has it's own beauty. It doesn't have powdery sand but small stones instead. There are some parts of Oslob that have sandy beaches but the majority of it has rocks or stones. But the water will definitely wash your worries away.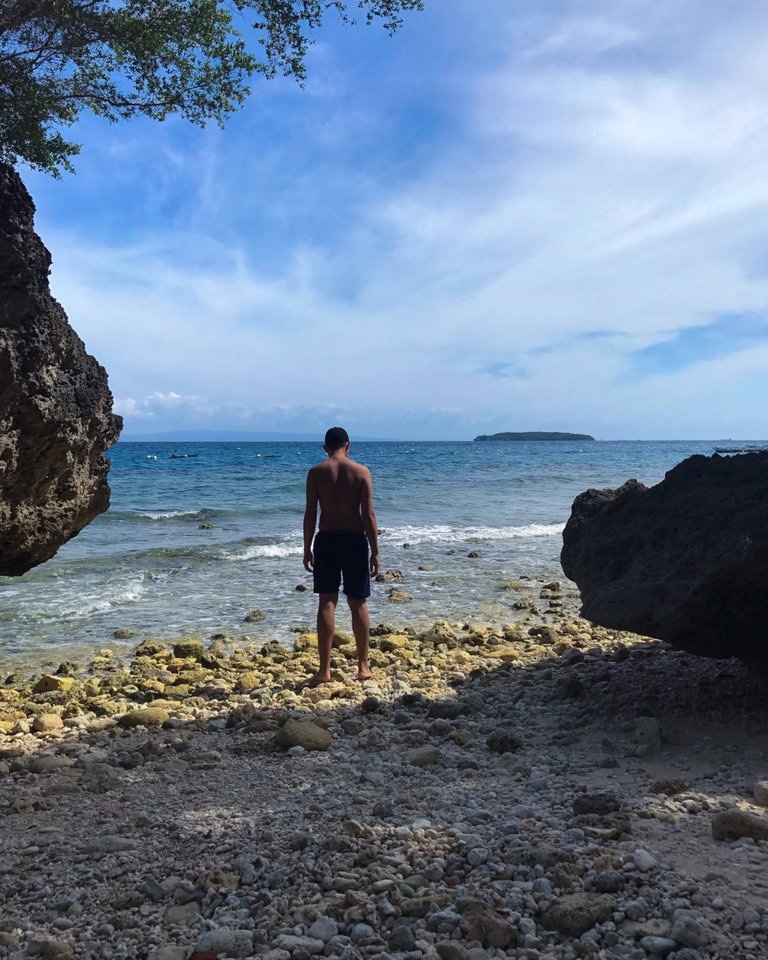 ---

MOLOBOLO SPRING RESORT, ASTURIAS

Yes, you read it right. There is a spring nearby the beach. The sand is a mix of white and black. The main attraction of this resort is the cold spring but the beach could also be an option if want to get that tan.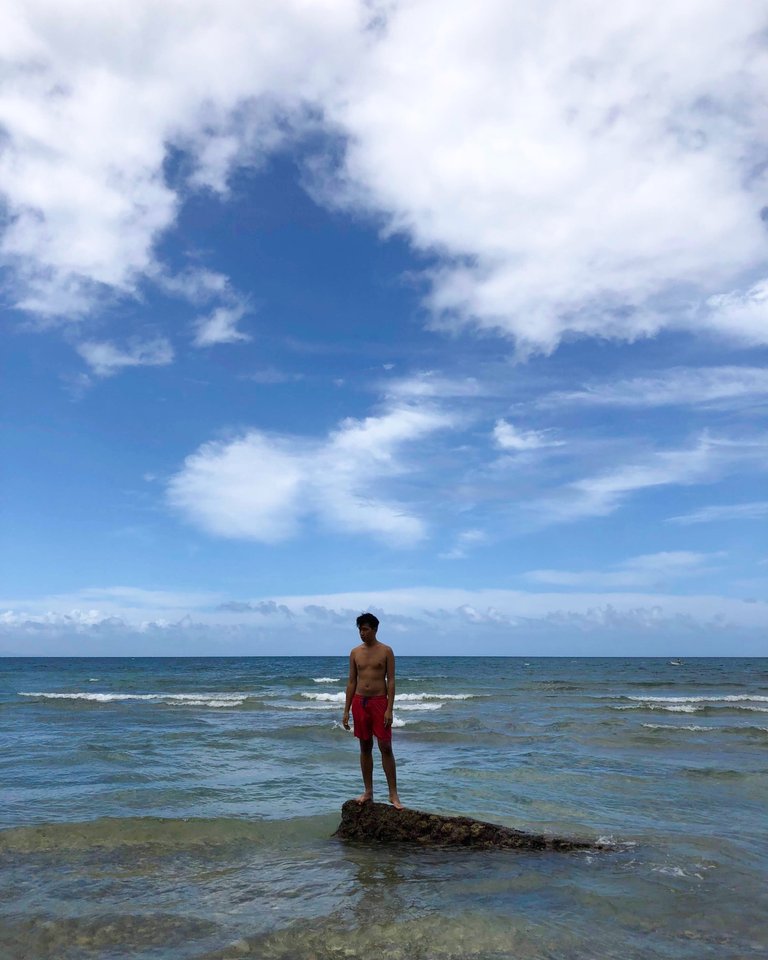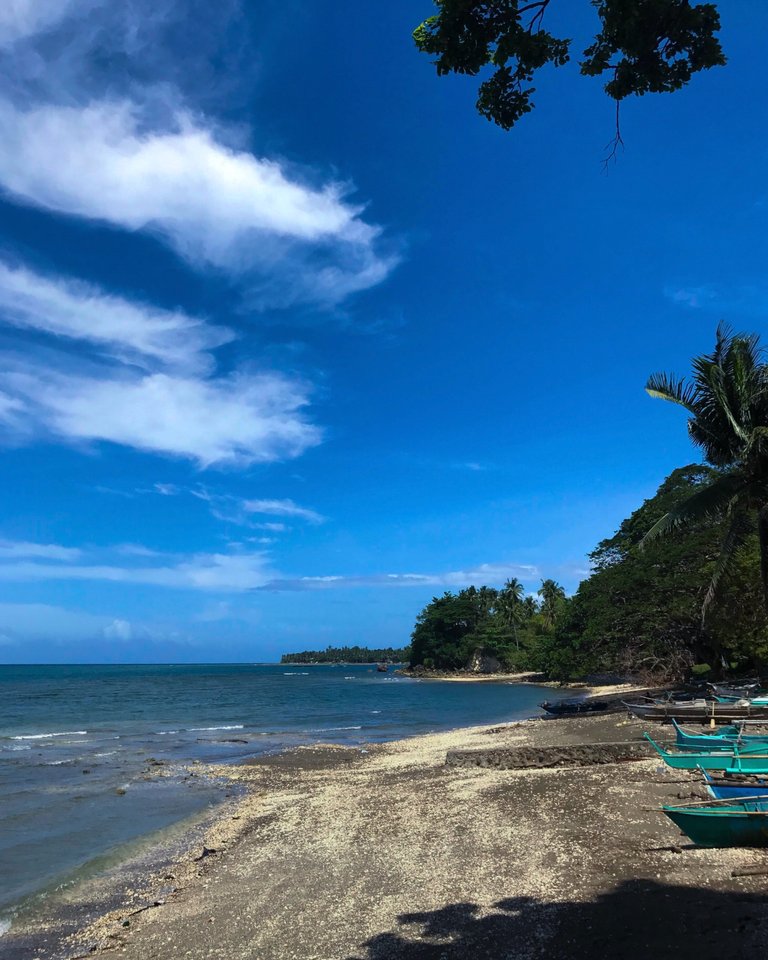 ---

SAN REMIGIO PUBLIC BEACH, SAN REMIGIO

Probably has the longest shoreline to all the beaches that I have been. If you are lucky and arrive in the beach during long tide, you can run around in powdery sands and super clear waters. I enjoyed so much in my visit there knowing that you don't have to pay anything to enjoy this beach.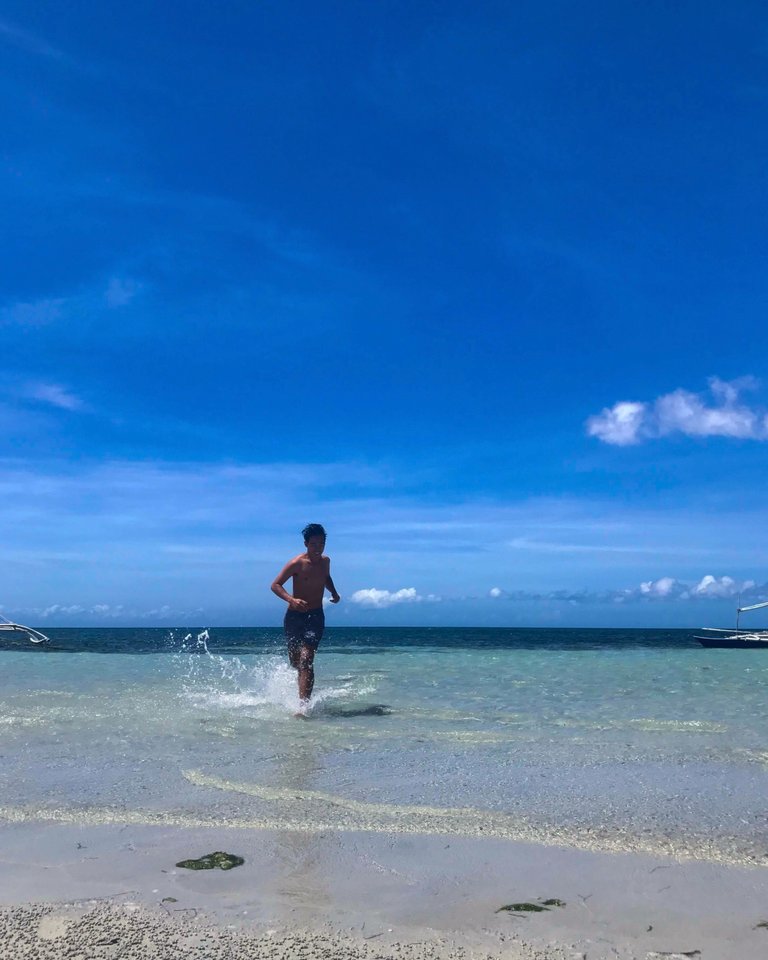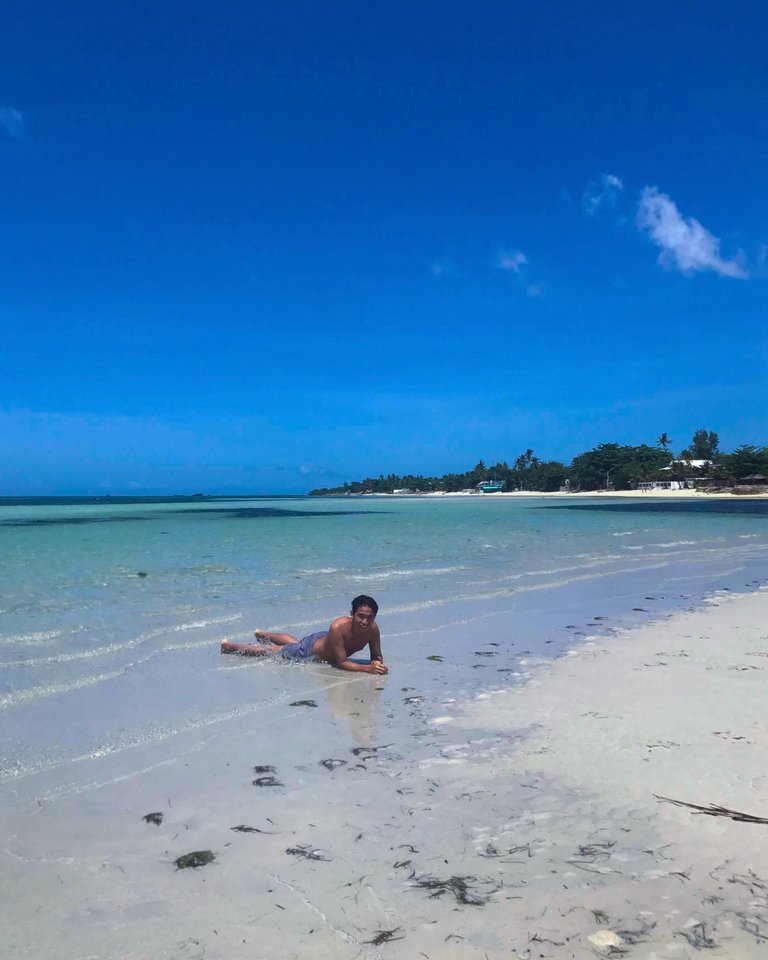 ---

SAYAW BEACH, BARILI

The south part of Cebu is so blessed with so much beaches. Another one is in Barili. This beach resort does not have a powdery sands but it has a great sunset view. Not quite sure if it's that popular to Cebuanos because no one ever recommended it to me, I only discover this place in the internet.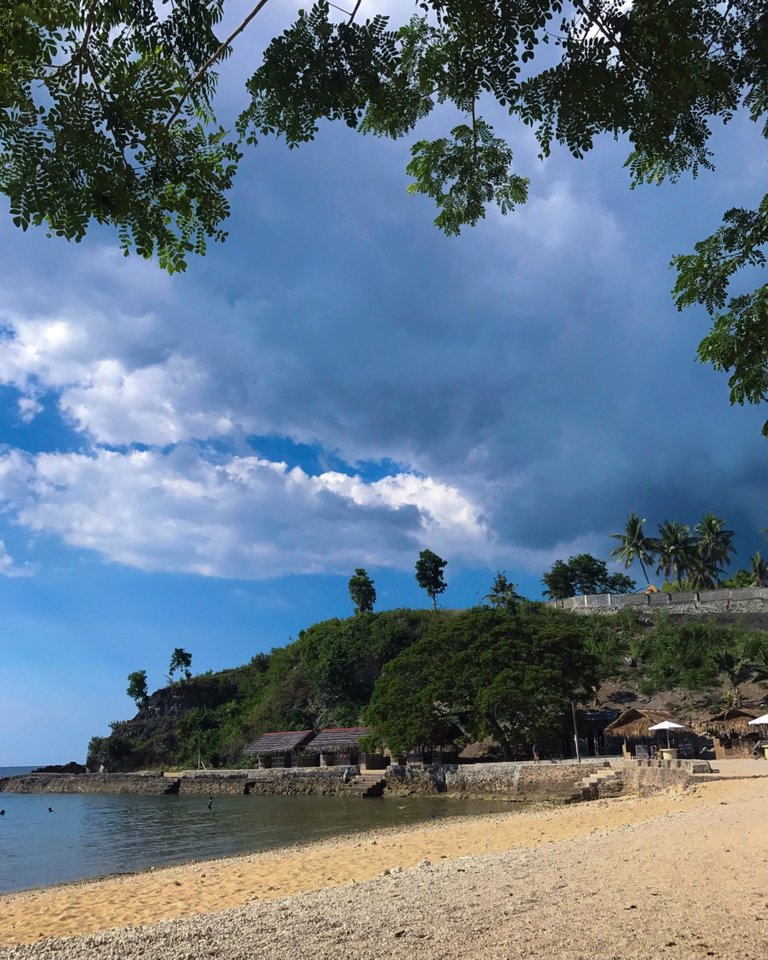 ---

SANDOVAL BEACH RESORT, DAANBANTAYAN

I just learned today that this beach resort is now very popular. I went there with friends a long time ago and based in what I saw in the internet, this property in the North part of Cebu is now well developed and very popular. It has a long shoreline with fine white sand and beautiful coconut trees around.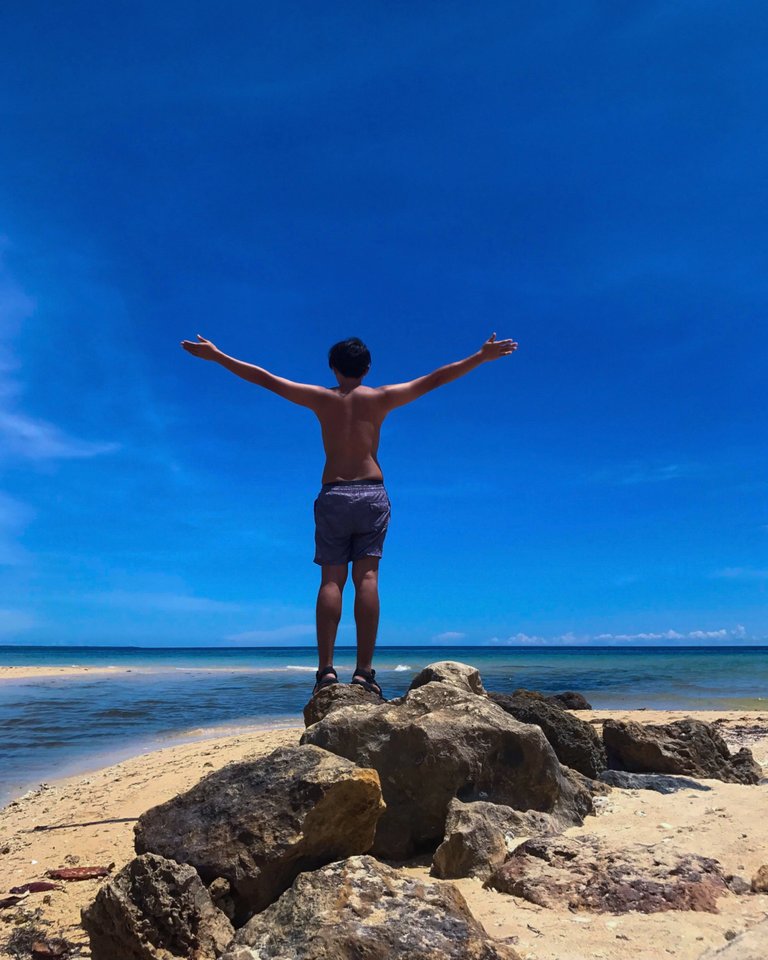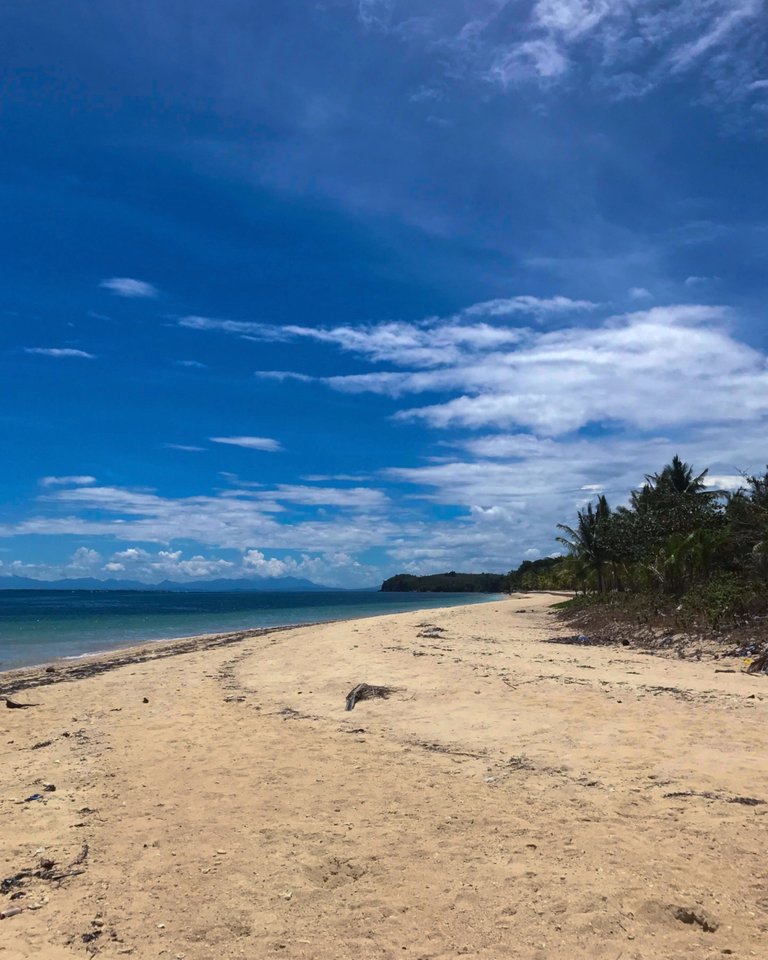 ---

MARAVILLA BEACH, TABUELAN

Another beach found in the North side of Cebu. Very known to locals. If it's low tide you can just lay in the sand with little water or you might find those crabs running around and digging holes to hide. My only problem going here in the limited trips from and to the city. But so worth visiting.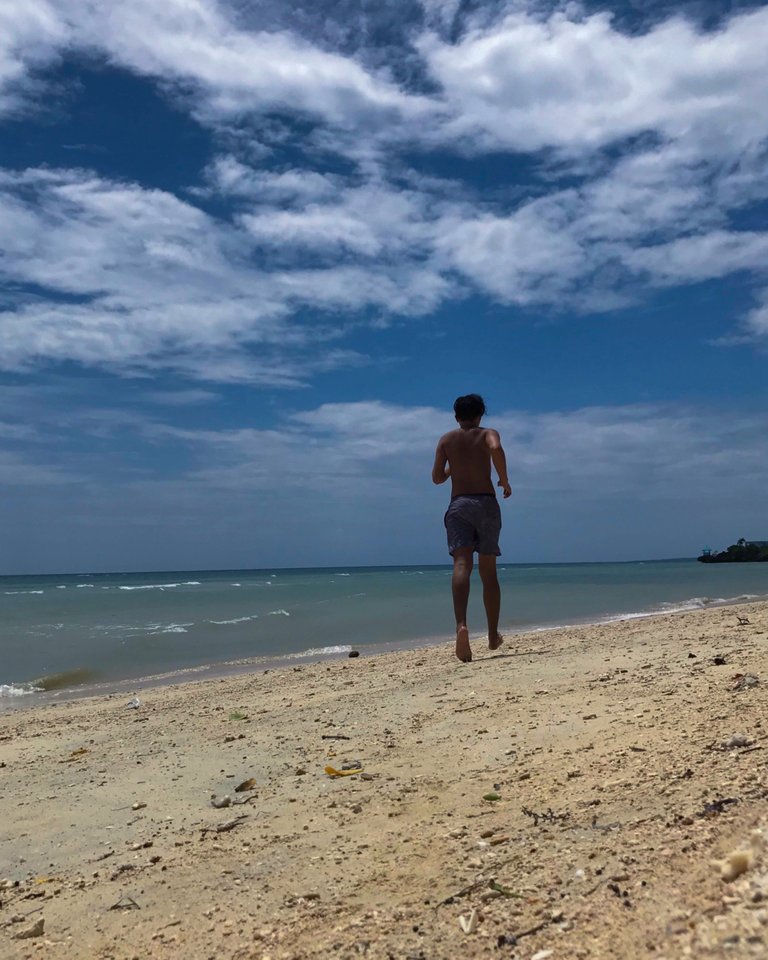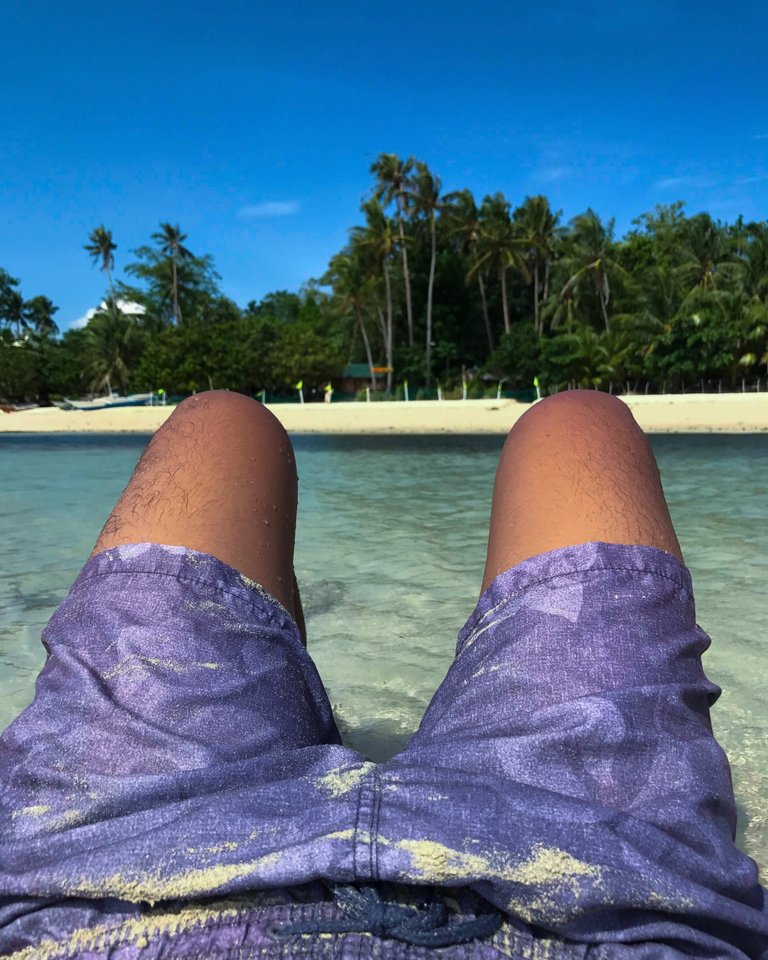 ---

TINGKO BEACH, ALCOY

If you don't know this beach, are you even from Cebu? This beach resort is literally along the road and very known to locals. On the weekends or holidays, people flocked in Tingko to enjoy some sun and cold water. Ideal for big group of friends and family. I also has an amazing sunset view. If you have time when you visit, wait for the sunset. You might fall in love with the place!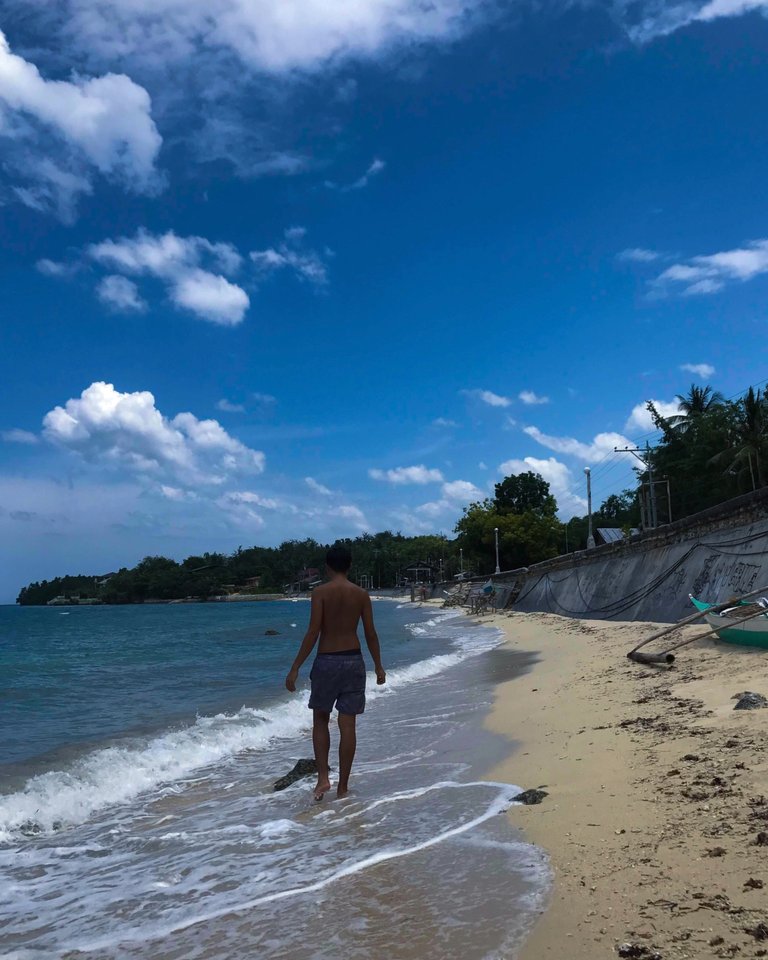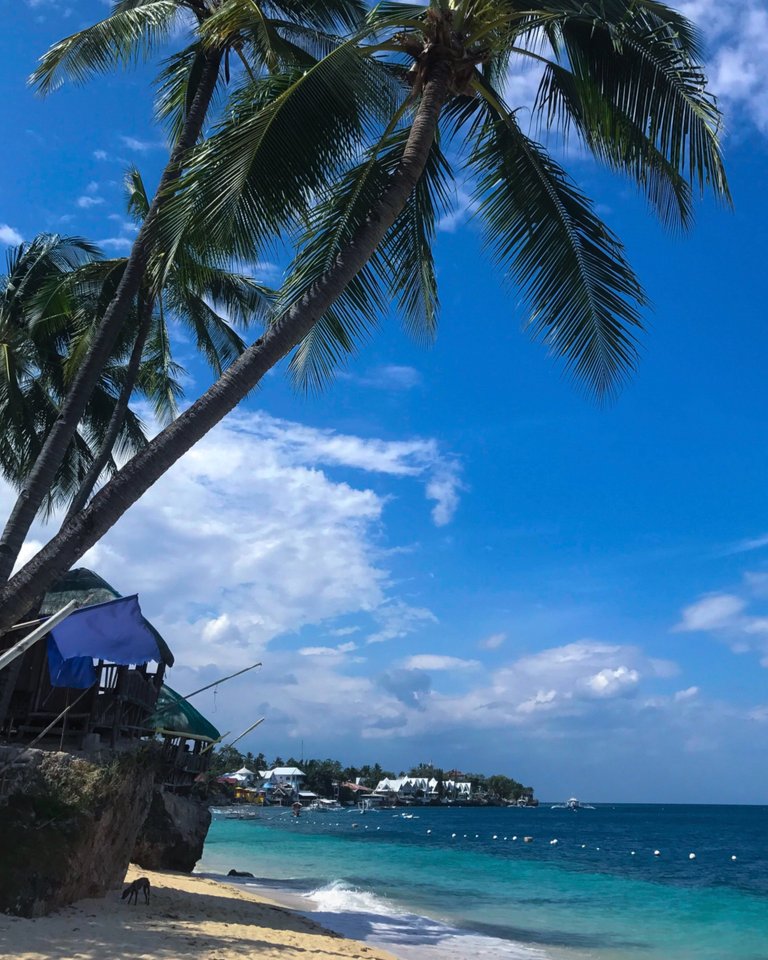 ---

PANAGSAMA BEACH, MOALBOAL

This side of Moalboal is a bit crowded compared to Basdaku but all the diving shops, restaurants and cafes are in this side. It doesn't have a long shoreline but has access so some water activities and island hopping. There's also a lot of beach resorts in the area. But if you want to have a chill day by the beach, this place is not ideal better go to Basdaku instead.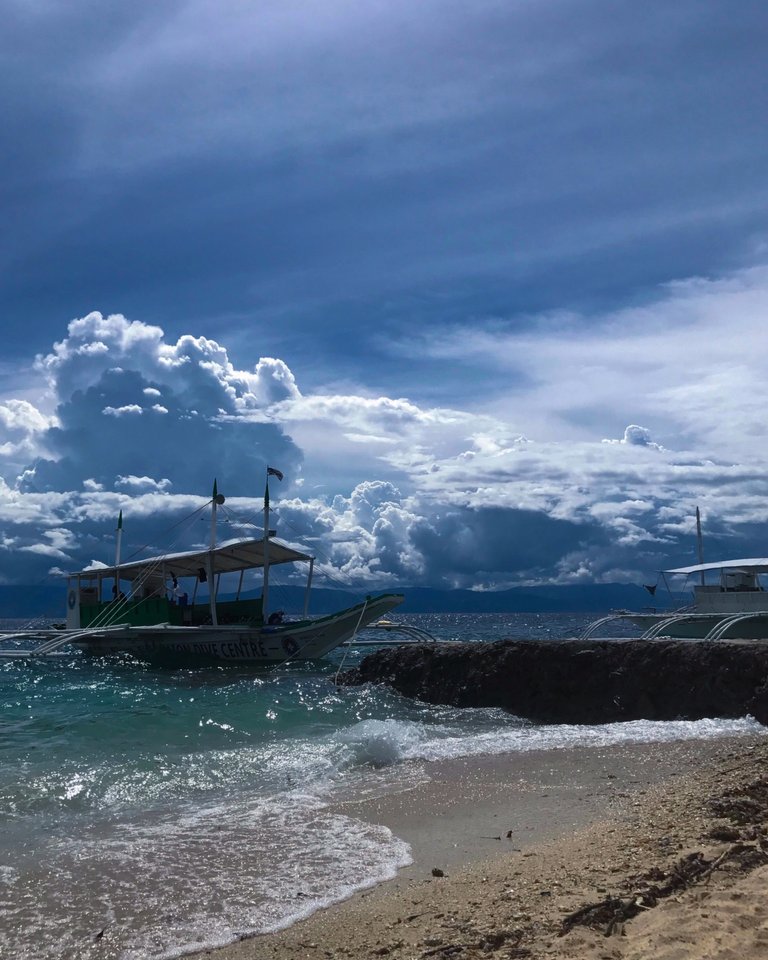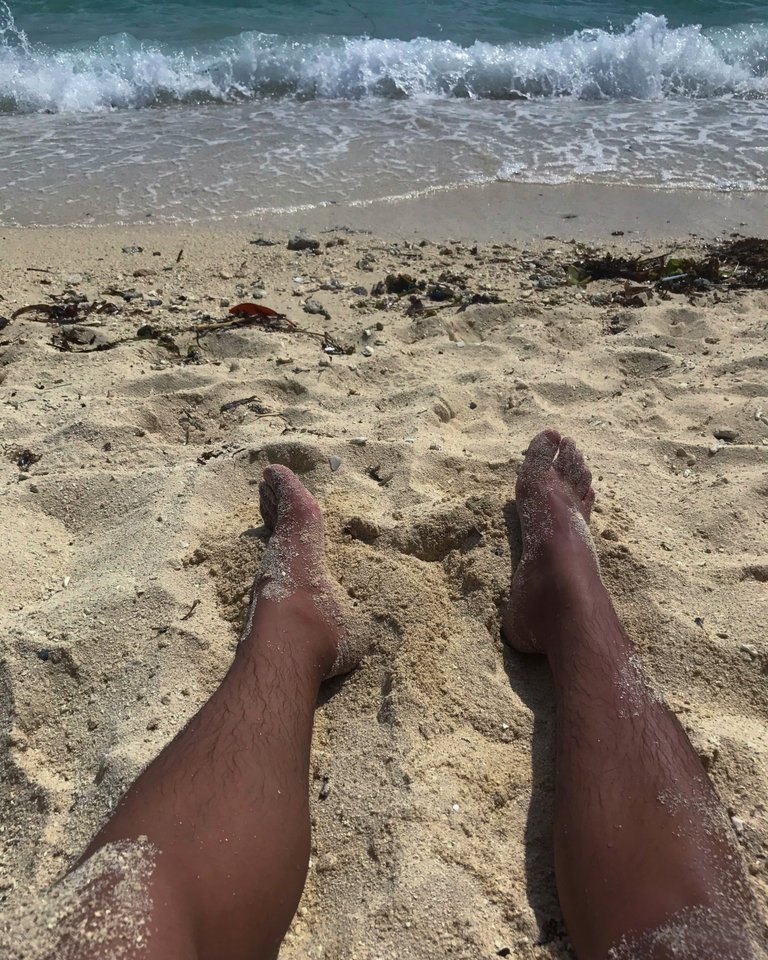 I think every Cebuano would agree to me that we are blessed with so much accessibility to nature. There are so many places you can visit to unwind, relax and chill. If you decide to stay in the city there are tons of options to choose from. If you decide to go out of the city, there is so much more!Have you been to Cebu? or are you from Cebu? What's your favorite place here?
---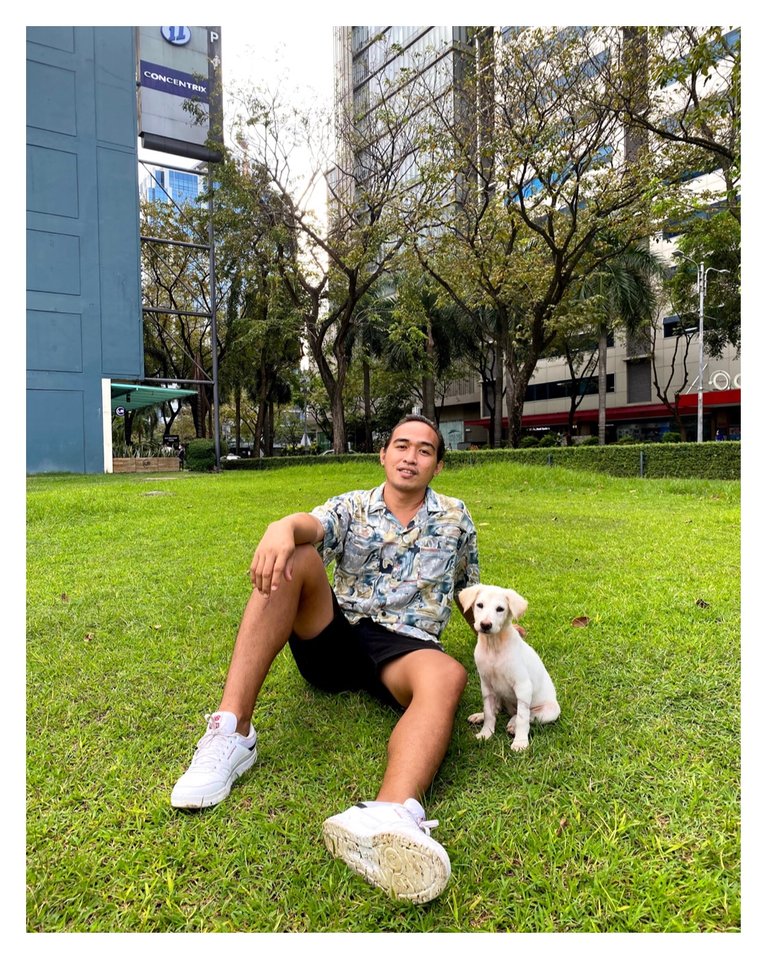 Asa Si Klause blogs about his travels, vegan lifestyle, yoga practice, his fur babies and anything that gives joy to him.
If you love to see more of his content, hit that Follow button, and you might find new places, make more recipes, and practice yoga with him. For blog collaborations or inquiries, feel free to contact him on his social media channels or email him at [email protected]

INSTAGRAM | TWITTER | FACEBOOK



---
---