New Year New Succulent Plants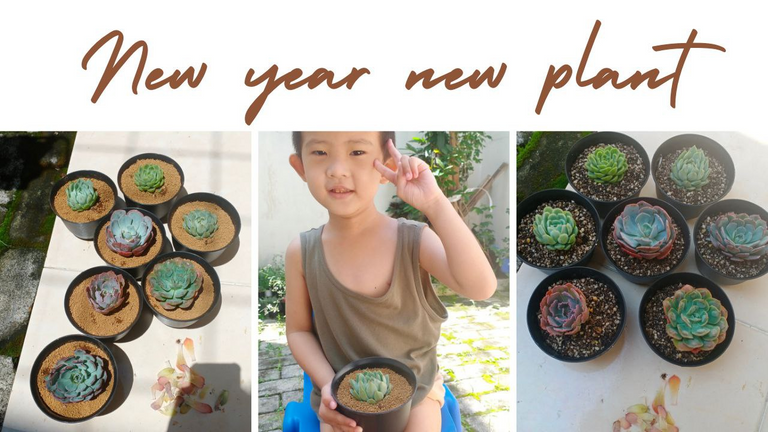 Hi Succulents lover, Happy new year for you in all the side of world. Because it is new year i am adding some succulents plant in my collection that i want to share it with you all
First my wishlist plant is just Echeveria Raindrops like picture bellow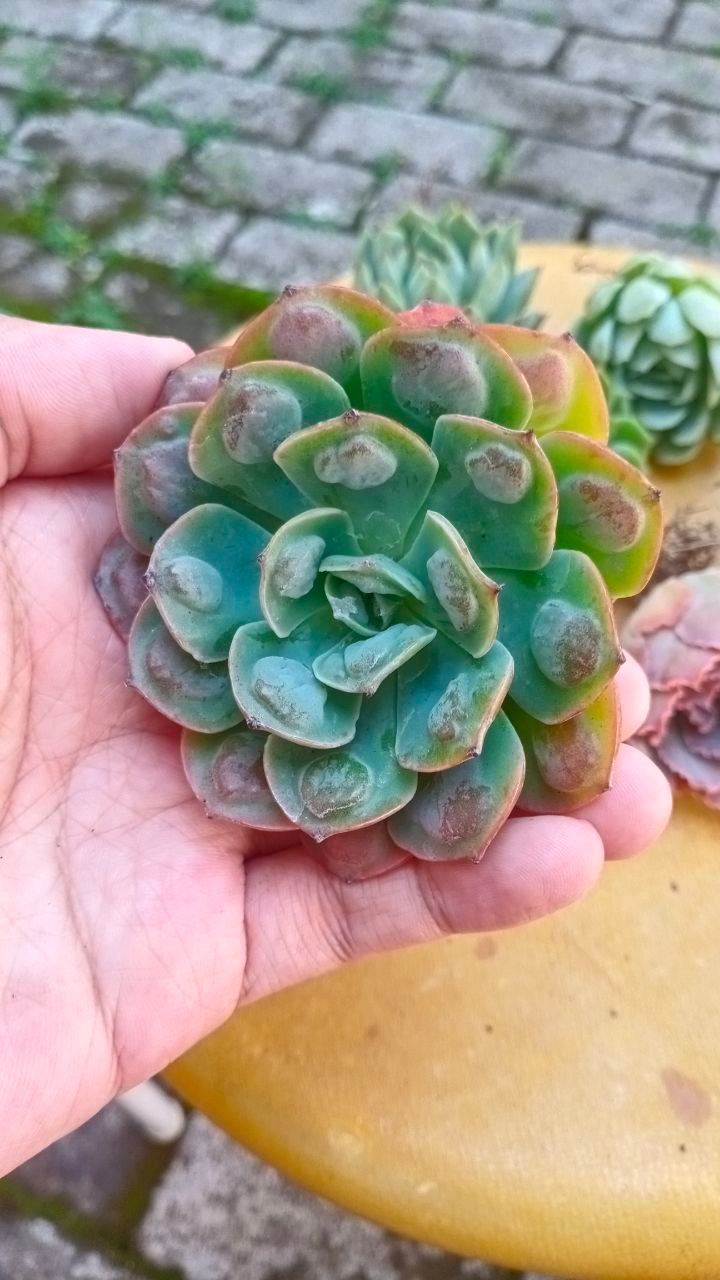 But if i am just ordered this only plant the shipping cost is too much for just 1 plant. So i am adding 6 more plant so that not make the shipping cost wasted.
Why i am adding succulents instead a cactus because i want to have some plants that mid fast grower than cactus. Not waiting for around 6 months or even 1 years to grow.
Succulents like Echeveria is faster than succulents like Cactus.
So therefore i am ordered succulents.
The reason i am buying Echeveria Raindrops in this year because many years ago i have 3 pcs of this plant and if they in full shape make good sight in the garden and really really beautifull to watch but in 2020 i have to sell this plant because of the pandemic and i got no money left. Fortunately, i can back buying this plant.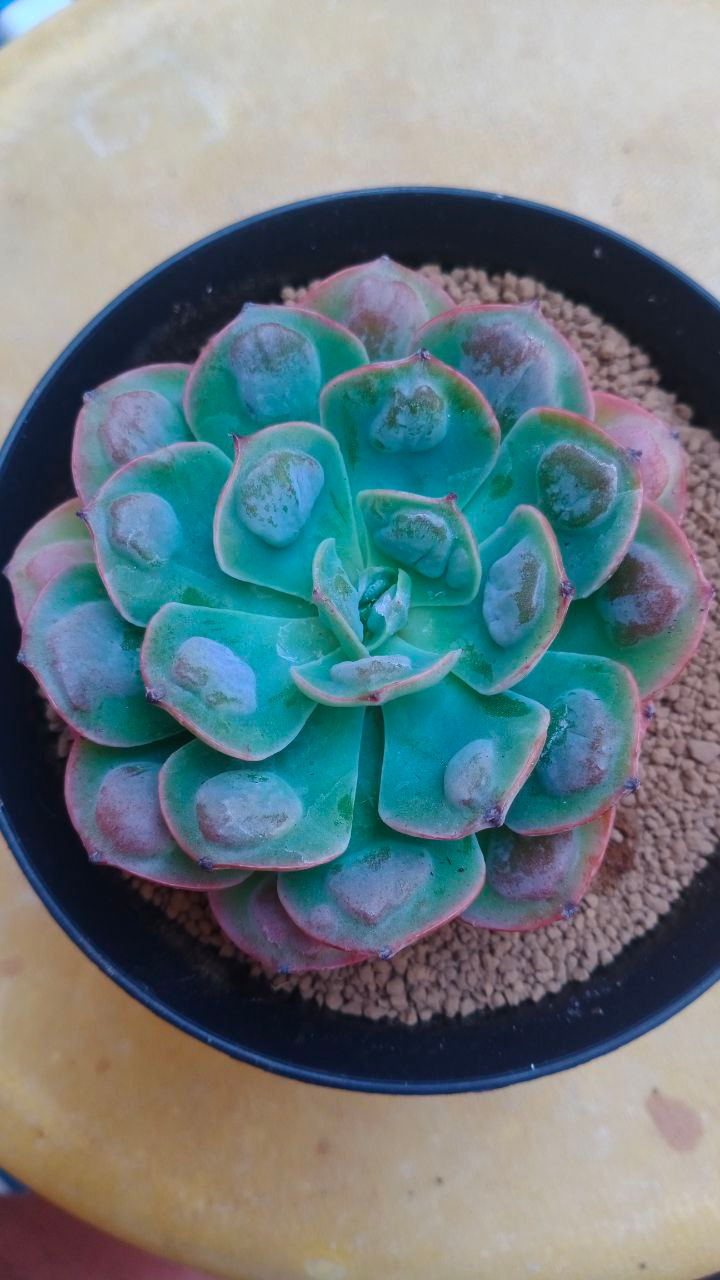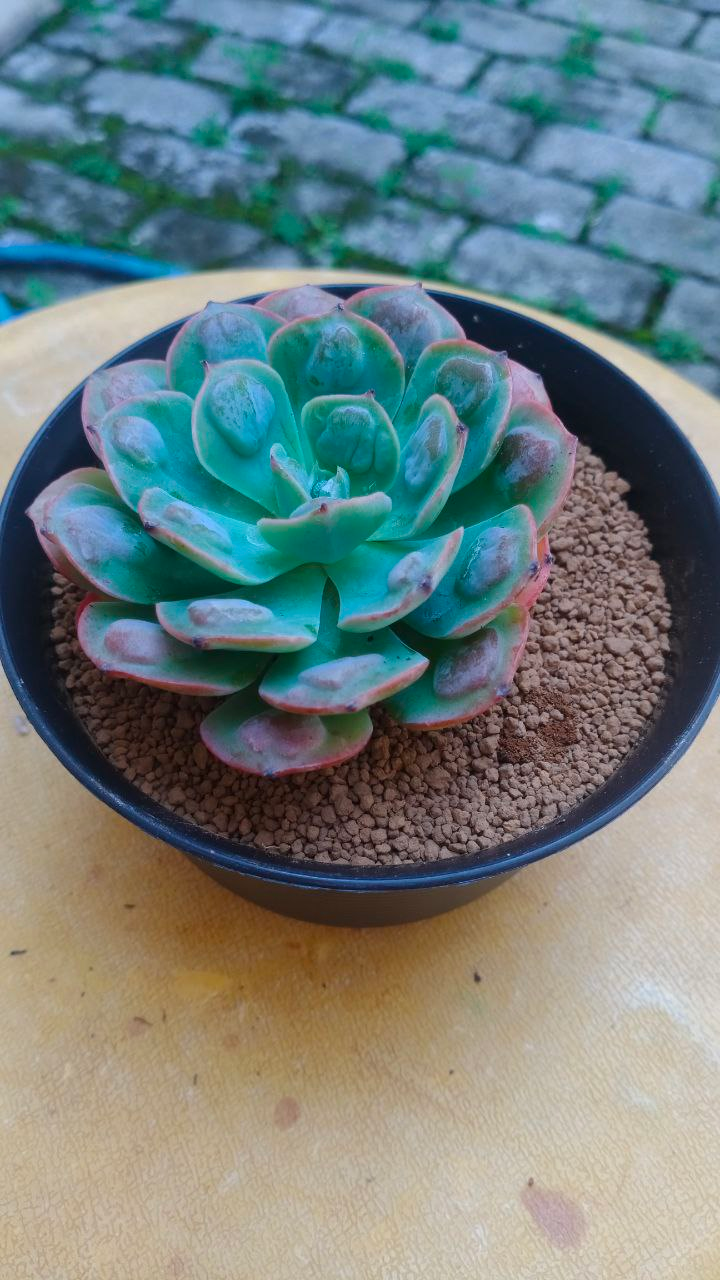 The pimple like raindrops in it's leaves make this plant unique and so beautifull. But because of the trip of the shipping this plant dont get sun rise make this plants stressed and not in good shape but hopefully in just 1-2 weeks the leaves back to shapes.
Besides Echeveria Raindrops i am adding 6 more plants .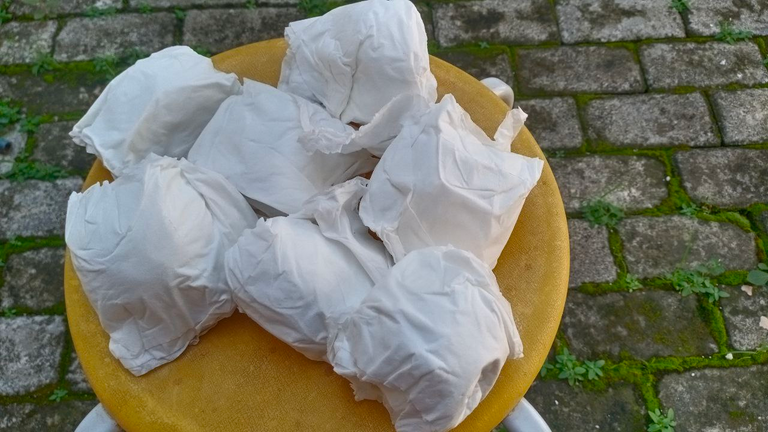 That huge plant right??
one of them is Echeveria Raindrops like picture above. The rest of the plants i want to share to you guys.
first let preparing the pot planter first. In here i am using round plastic pot with medium size diameter so it will have space to the plants growing their kids or roots.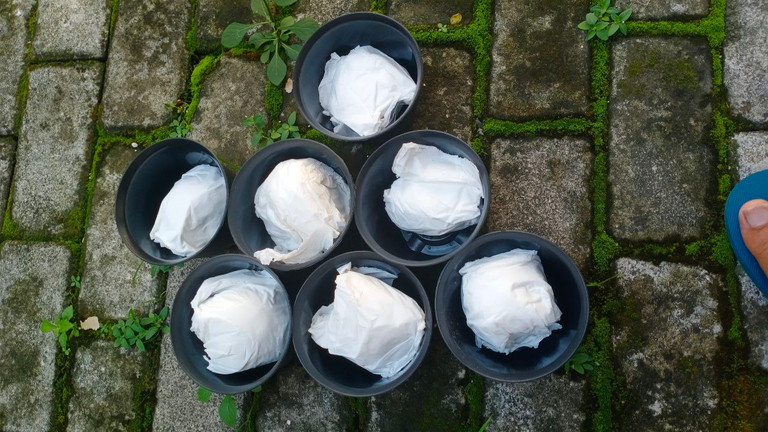 After preparing the pot planter lets unboxing from the tissue with carefull so not break any leaves.
First here i want to share about plant that known as Echeveria Neon Breakers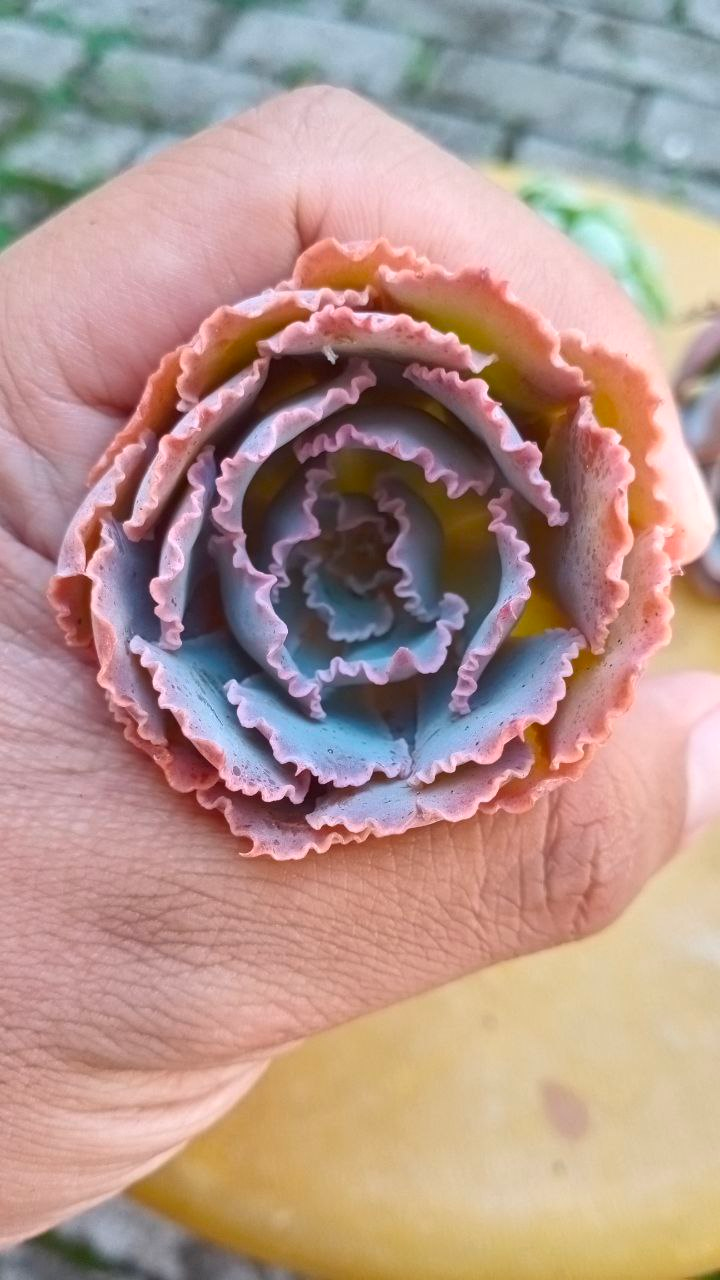 It have wave in side of the leaves with pinkies purple leaves that will make the plant very photogenic in the sunrise.
If this plant in good shape it will blossim the leaves and looks bigger than in this photo. This plants is not to hard to handle after the unboxing same with all the Echeveria's we must throw away the leaves that damaged like the picture bellow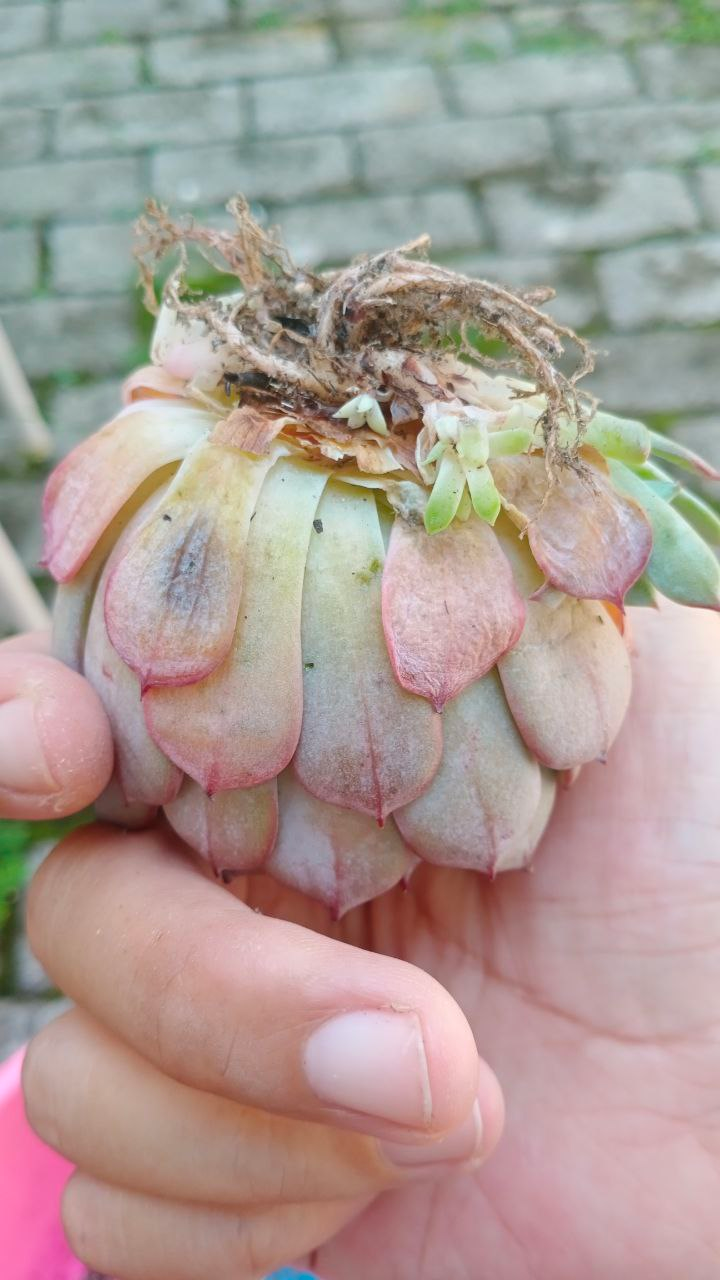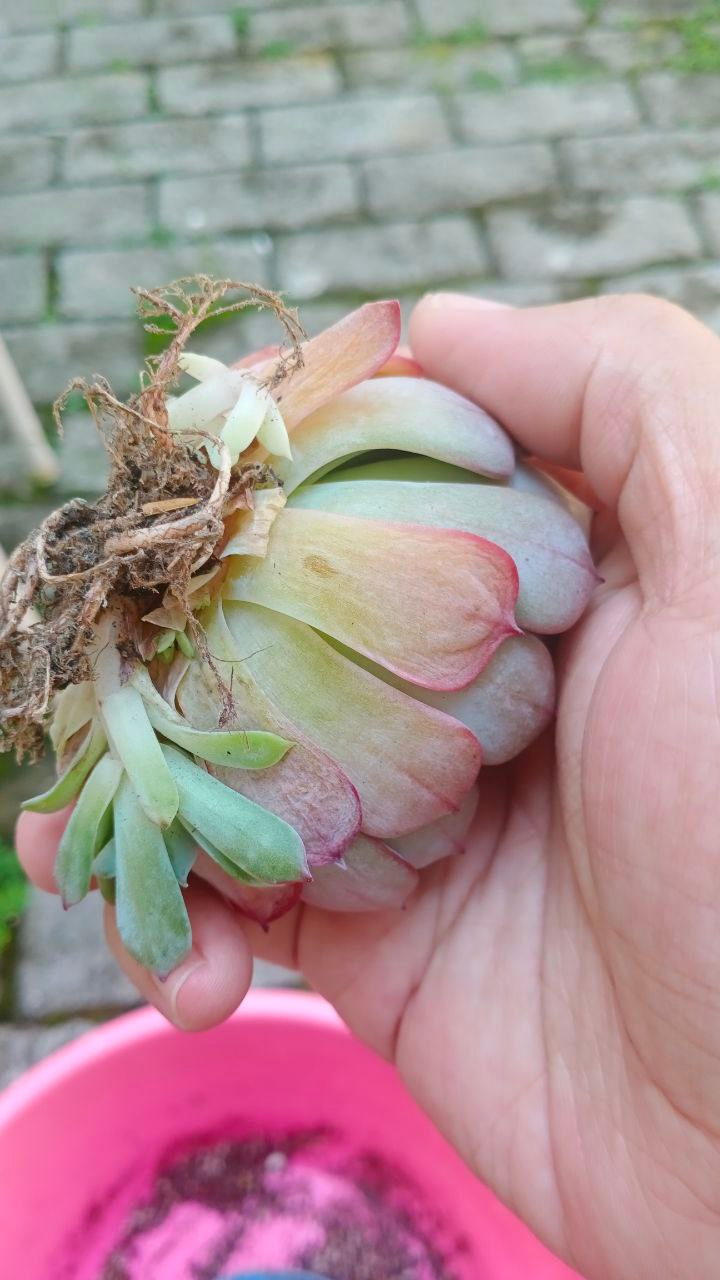 The dead leaves can invite mold and pest to infecting the root and make the plants dying. So before planting make sure you throwing away the dead leaves.
After that just plant in mixed soil and make sure that the root buried inside the mixed soil so the root can absorb the nutrient in mixed soil after that adding some topping sands in the top of mixed soil.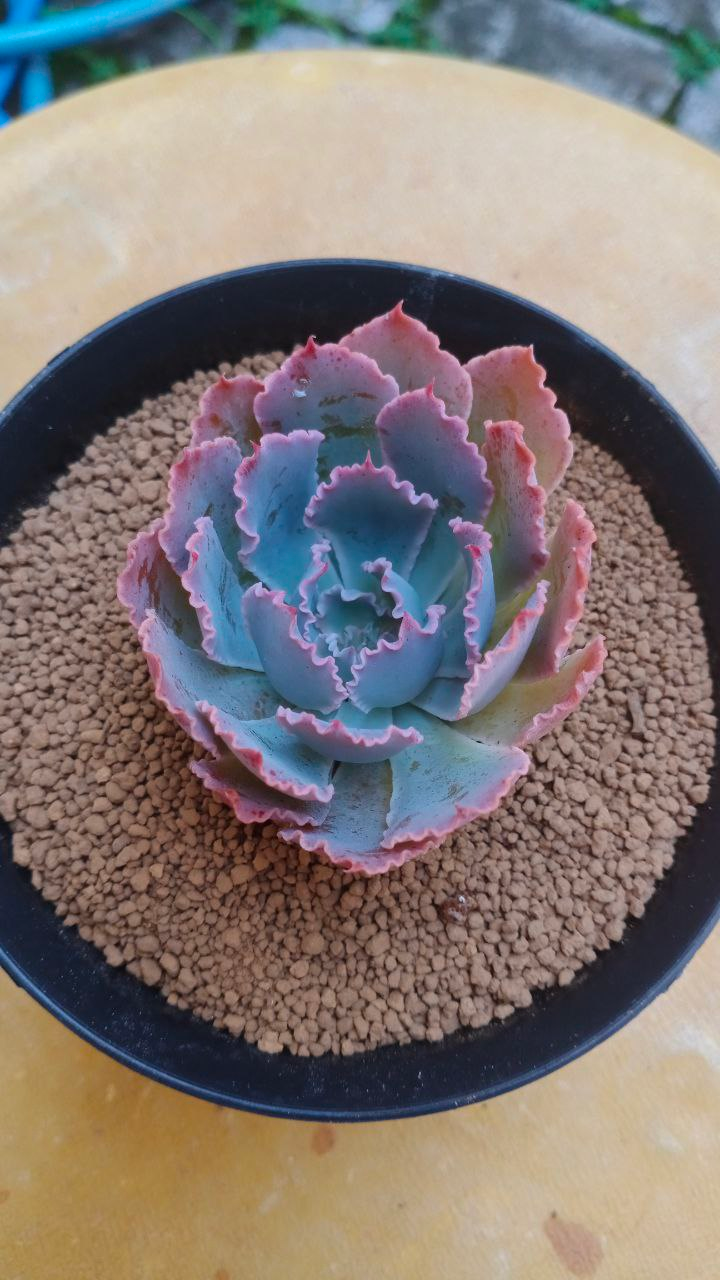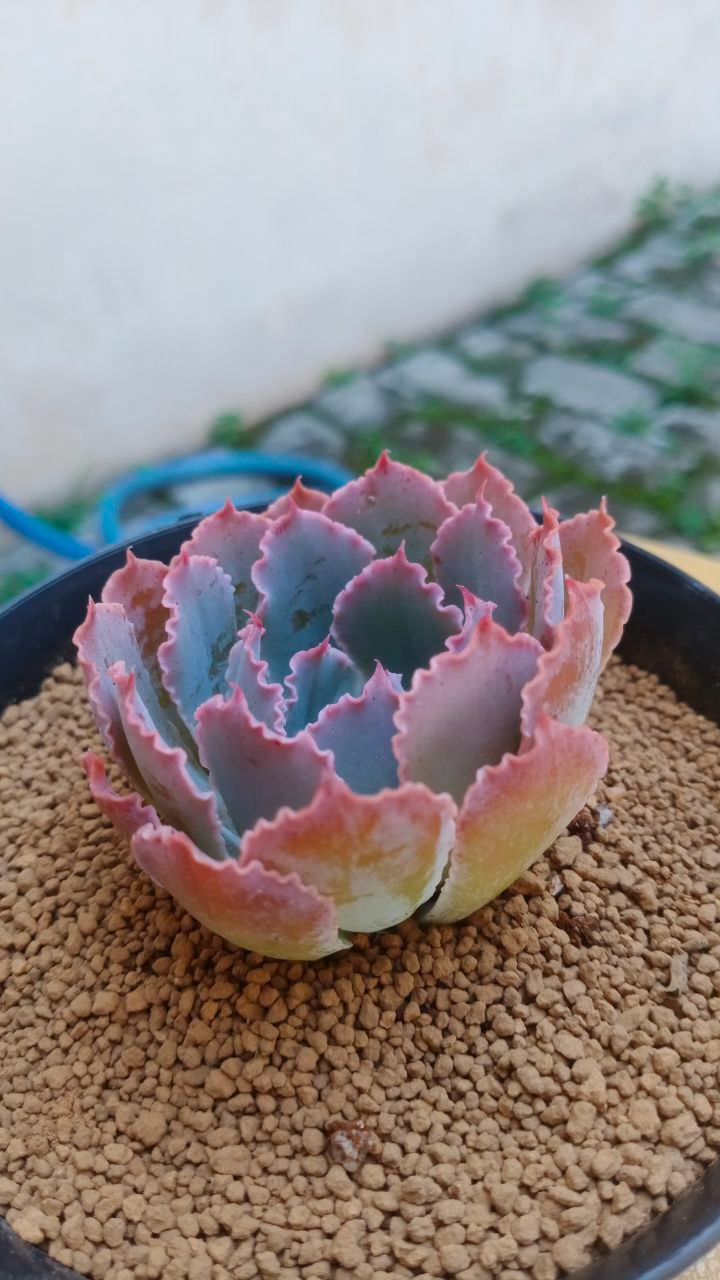 Even with not in good shape this plant is very photogenic hopefully in just one week after got sunrays and enough watering it will back to the best shapes.
The third plant i am unboxing is Echeveria Dusty Rose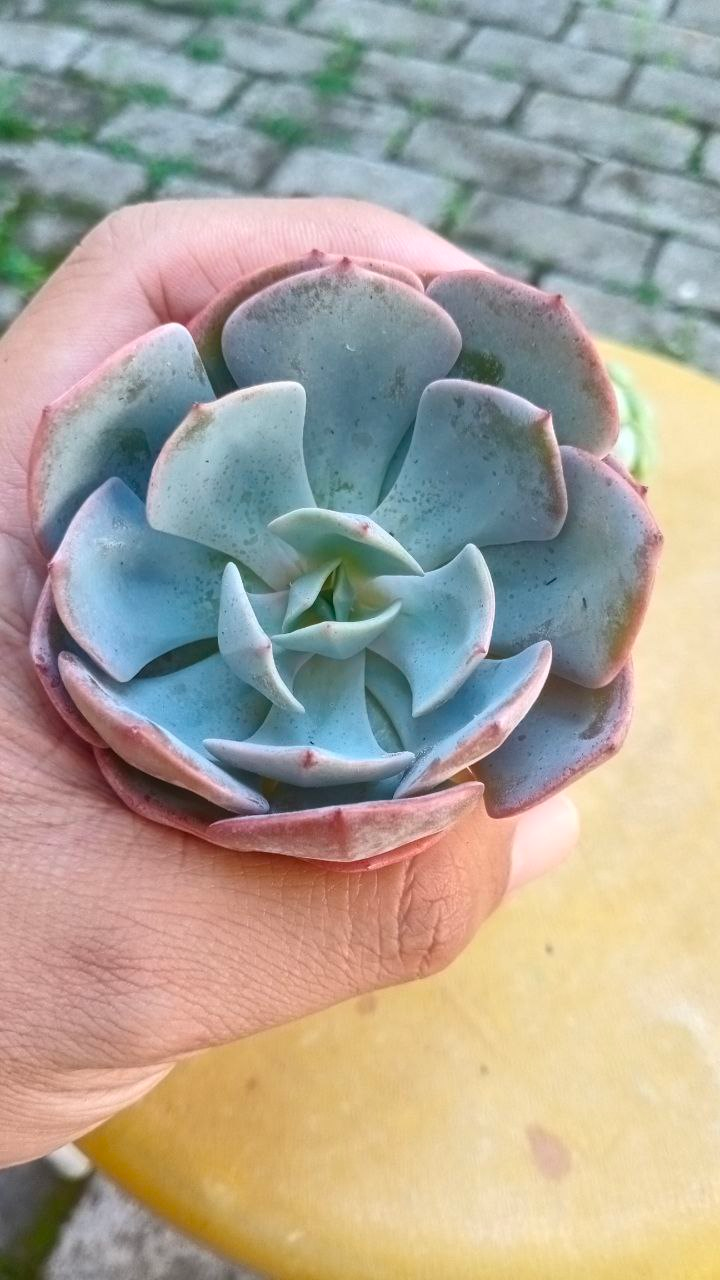 This plants is very cool if in best shape with sturdy looks of the leaves and more compact not elongated like this one because lack of sunrays. Hoping in one weeks after got sunrays it will back to make compact the leaves maybe next week or next 2 weeks i will update my succulents aye?
Same as before make sure throw away the dead leaves or bad leaves and plant until the roots buried in mixing soil then adding some topping so it will make the plants looks photogenic. I am using akadama soil in the topping.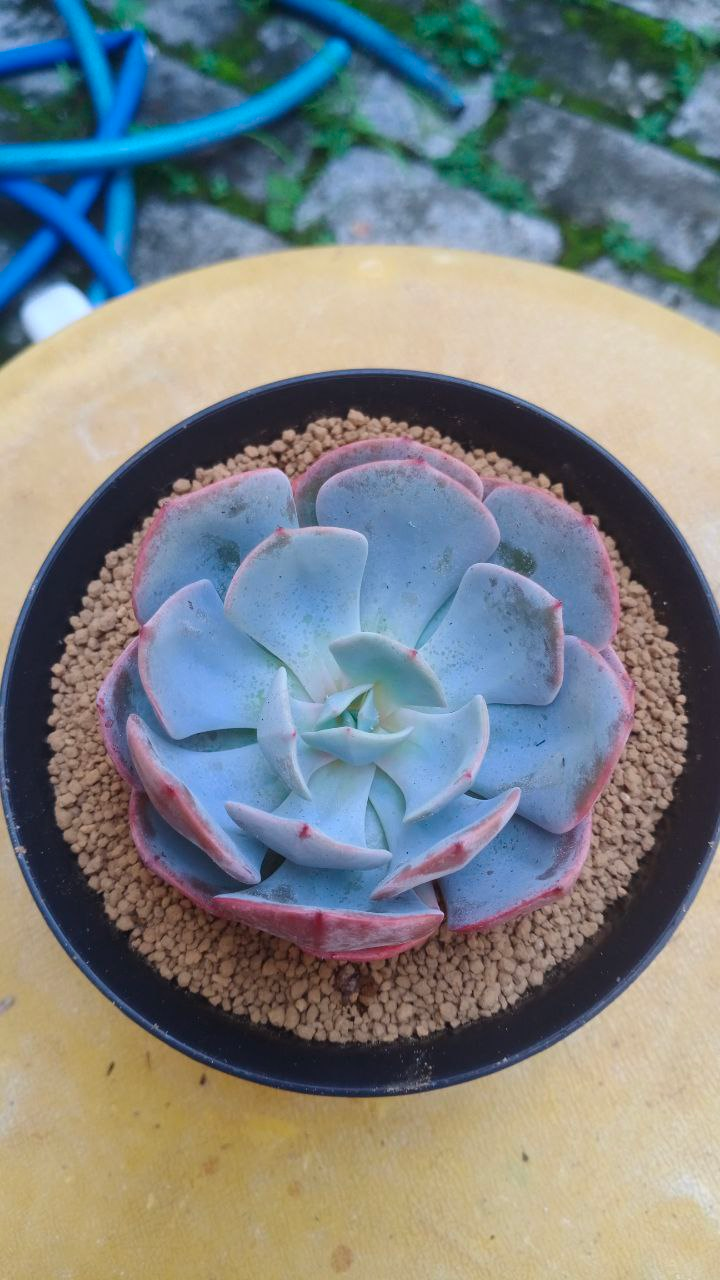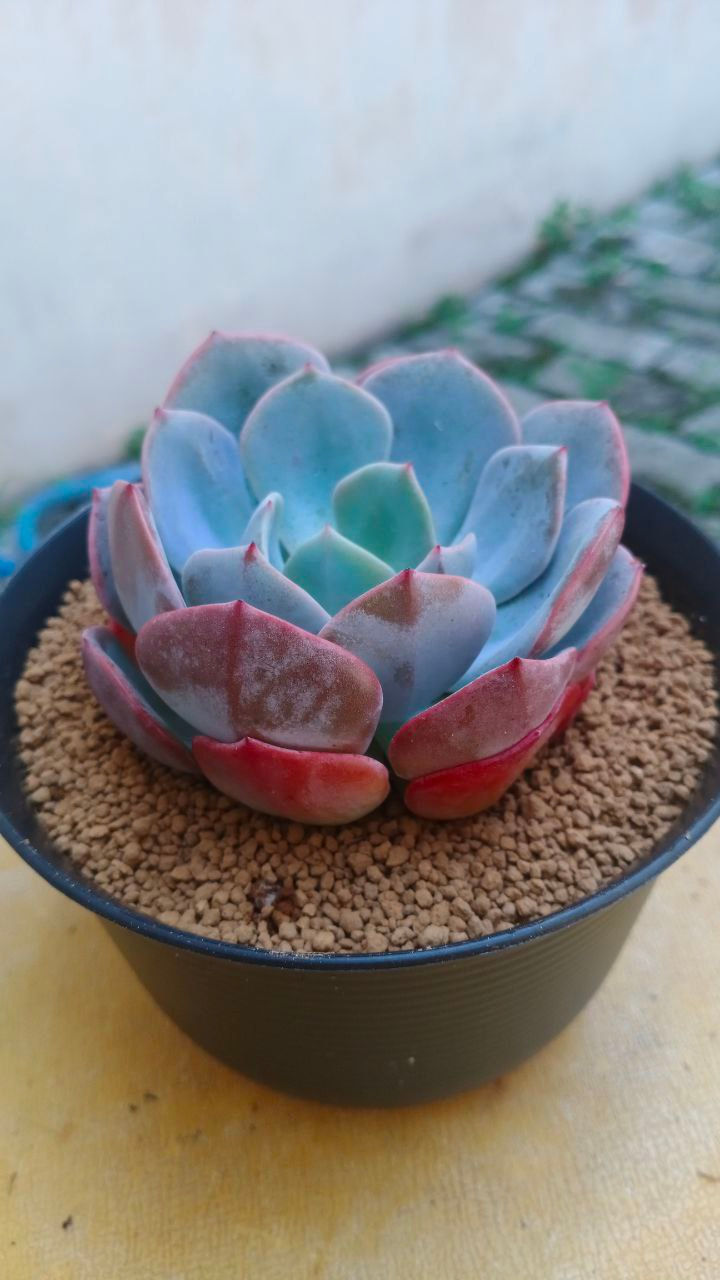 Good the side of this plant not elongated so if we see from the side it leaves still compact.
Next plant that i am unboxing is Echeveria Lime'n Chille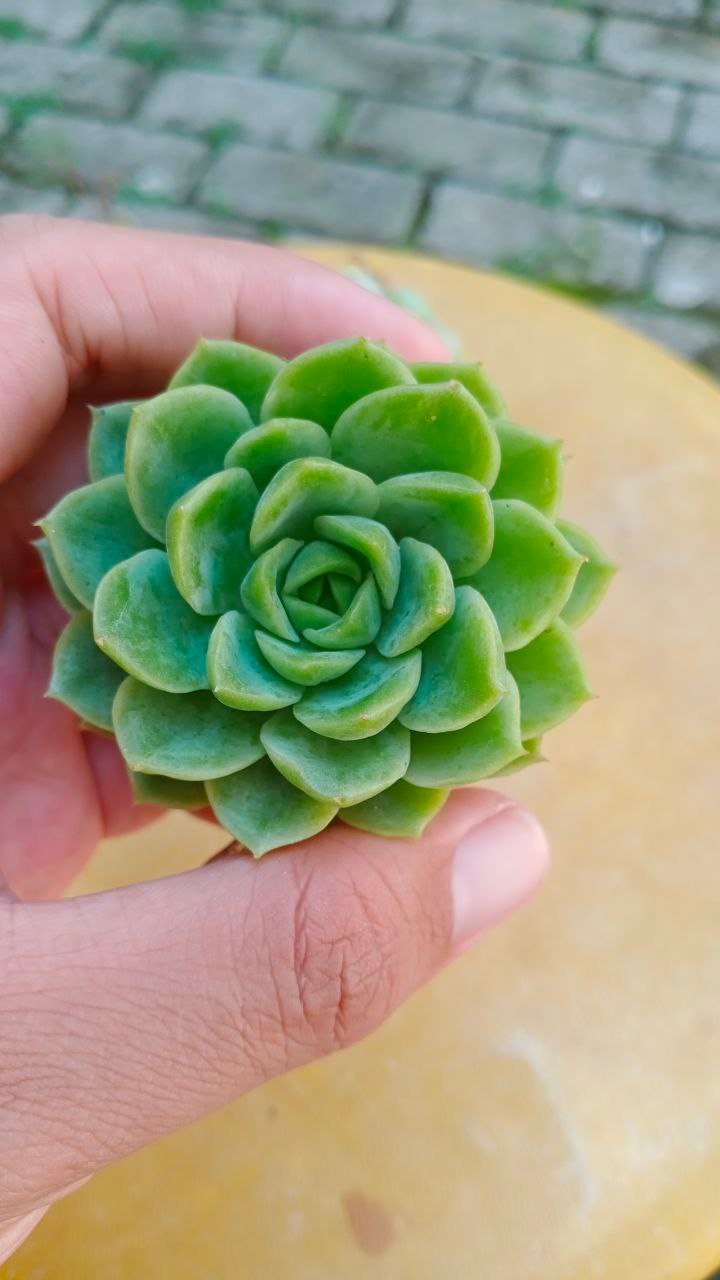 I don't know very much of this plants name but i am interesting with this plant because the green leaves is so bold and the leaves so sturdy and it is beautifull, mesmerizing my eyes and i am imagine if this plant be cluster it will so super beautifull right.
Same as before after thwrowing away the bad leaves, make sure the roots buried in soil adding some akadama topping then lets capture the moment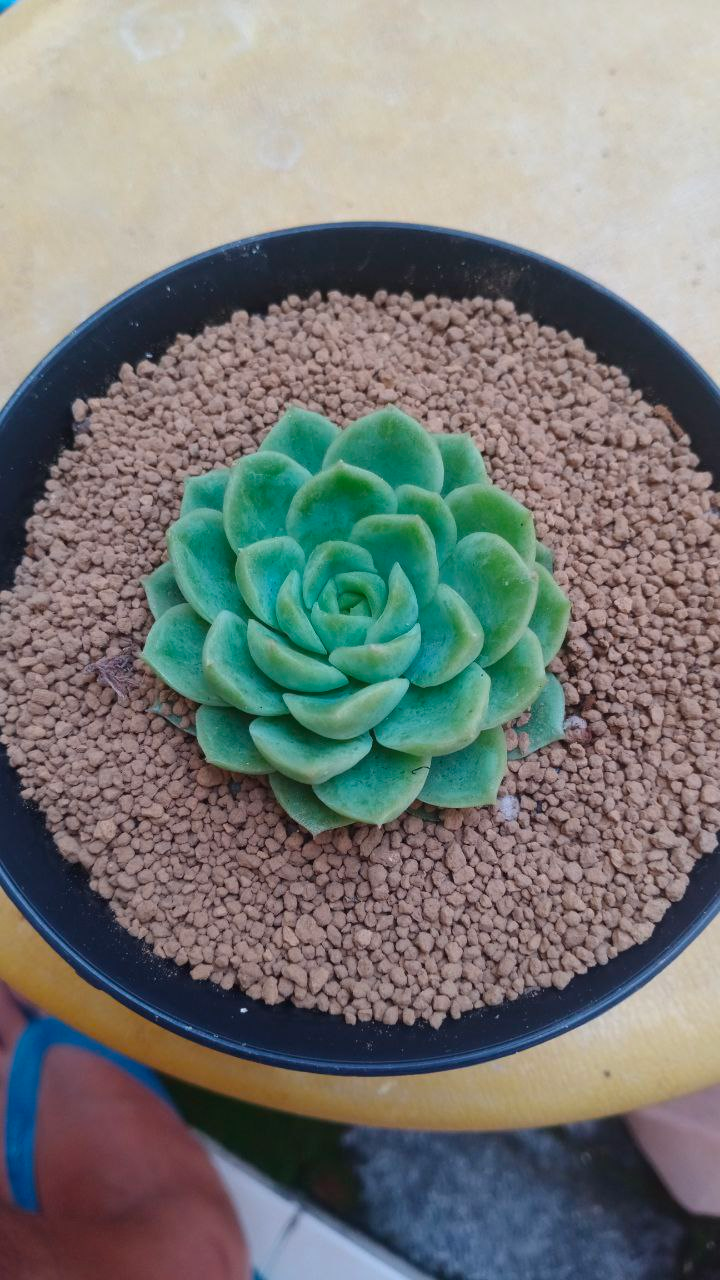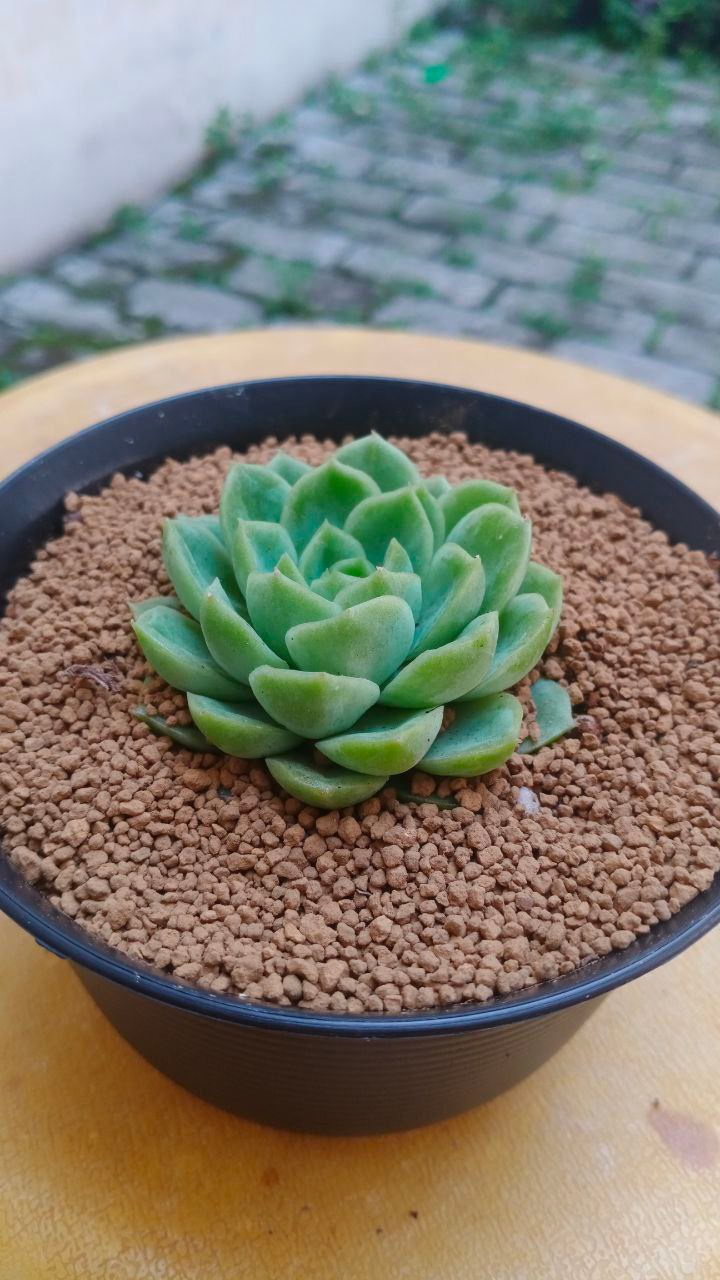 Hoping this plants be clustered fast.
soooo...
Next plant i am unboxing Echeveria Elegans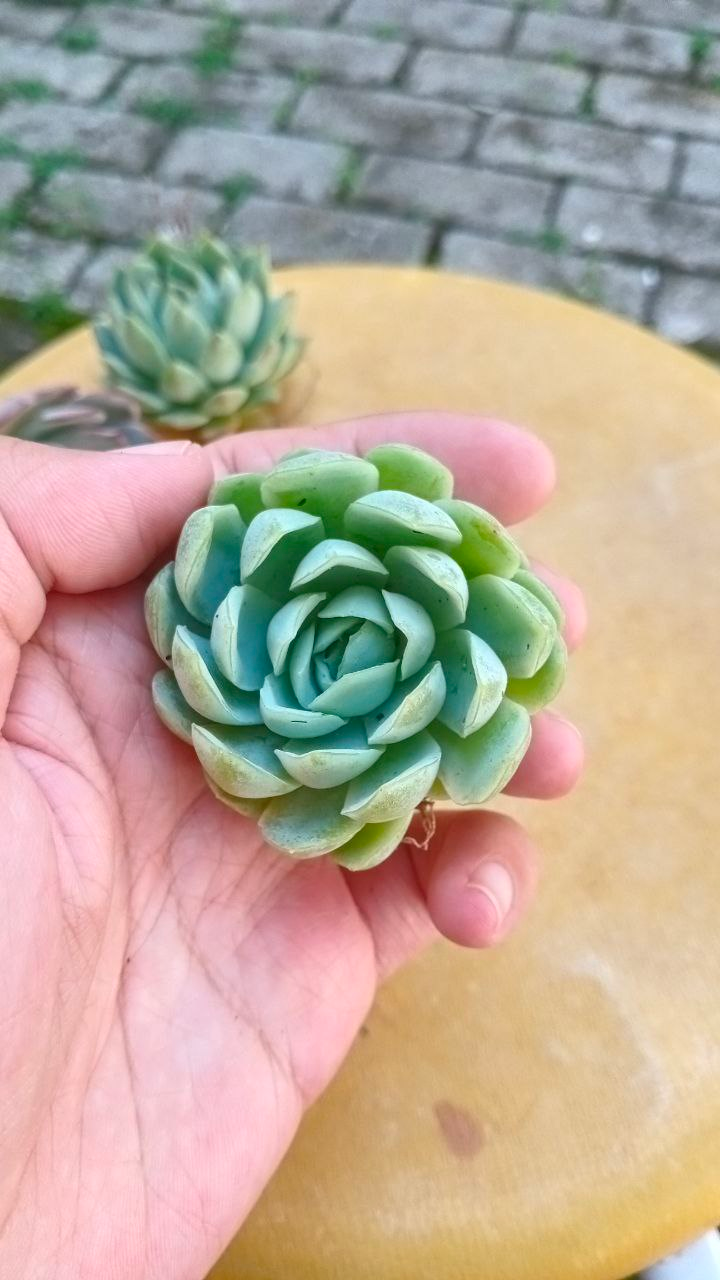 This plants known as Echeveria Mexican Snowball too. It's very unique plant. This is first time i am keeping this plant but i am know that the leaves of this plant can be have white spot like snow in the leaves with greenies leaves. maybe because the leaves marks a white spot like snow and grow much in mexico this plant given name "Mexican Snowball"
Same as before after throwing away bad leaves,plant it lets capture the moment aye.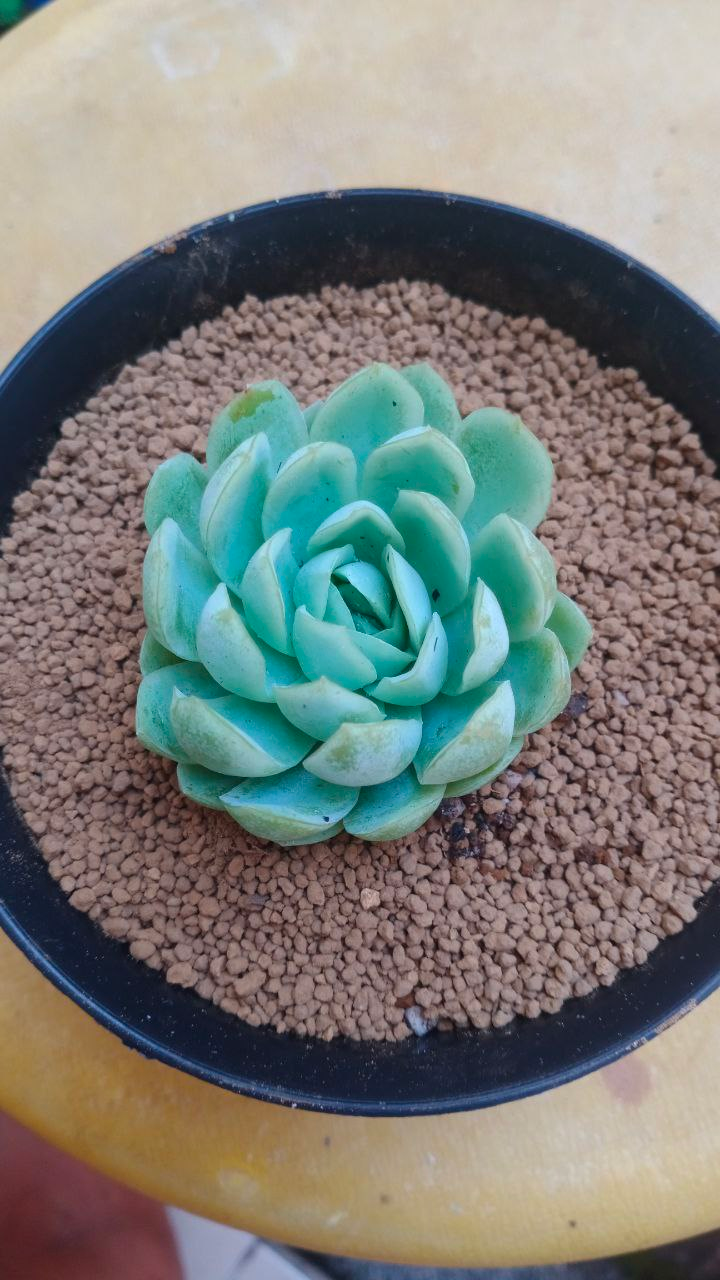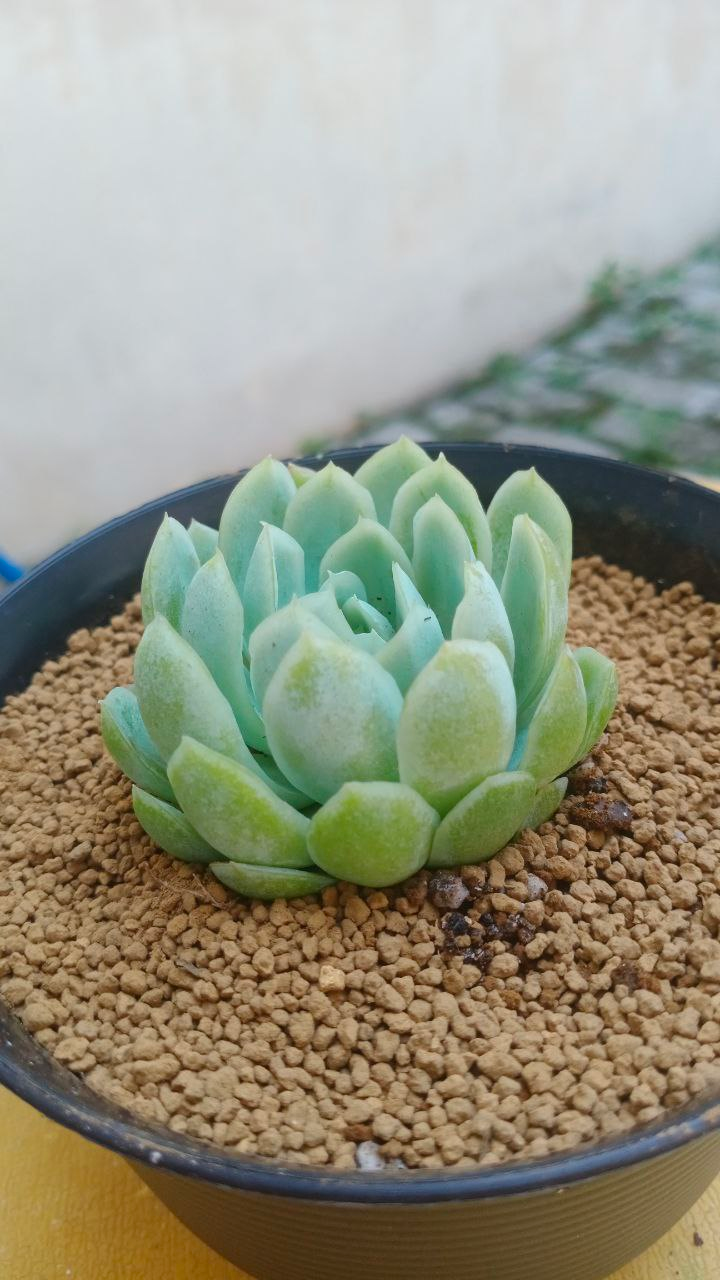 Next plant is Echeveria Laurensis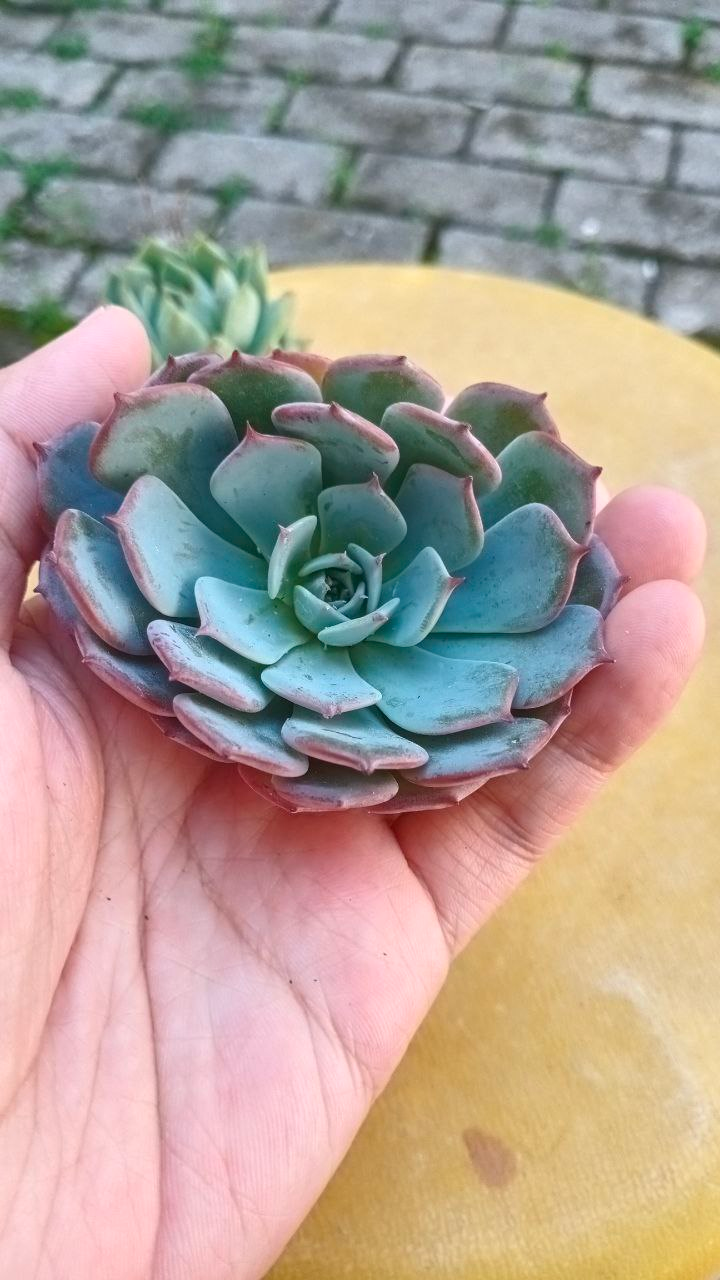 From what i know this plant when in the best shape the tip of the leaves will change colour to Pinky Red and glowing if get enough of the sunrays and when in best shape it will make the leaves blossoms and not pale. And to my knowledge this plant including in fast grower. hopefully in 3-4 days it will back to the best shape and make the tip of the leaves bright colours
like always after removes bad leaves plant it and don't forget to capture the moment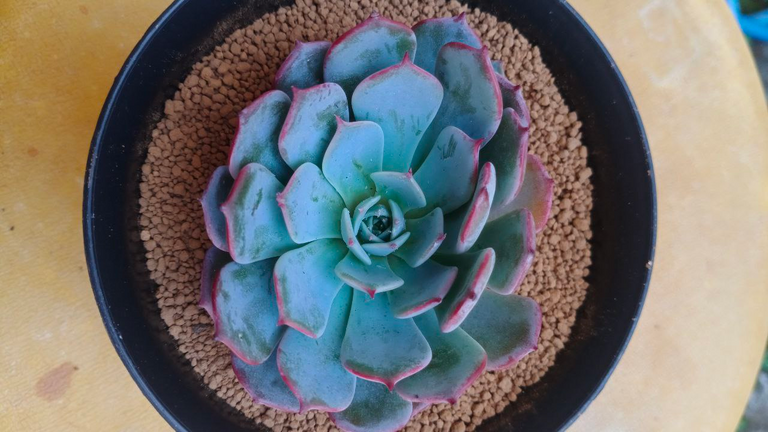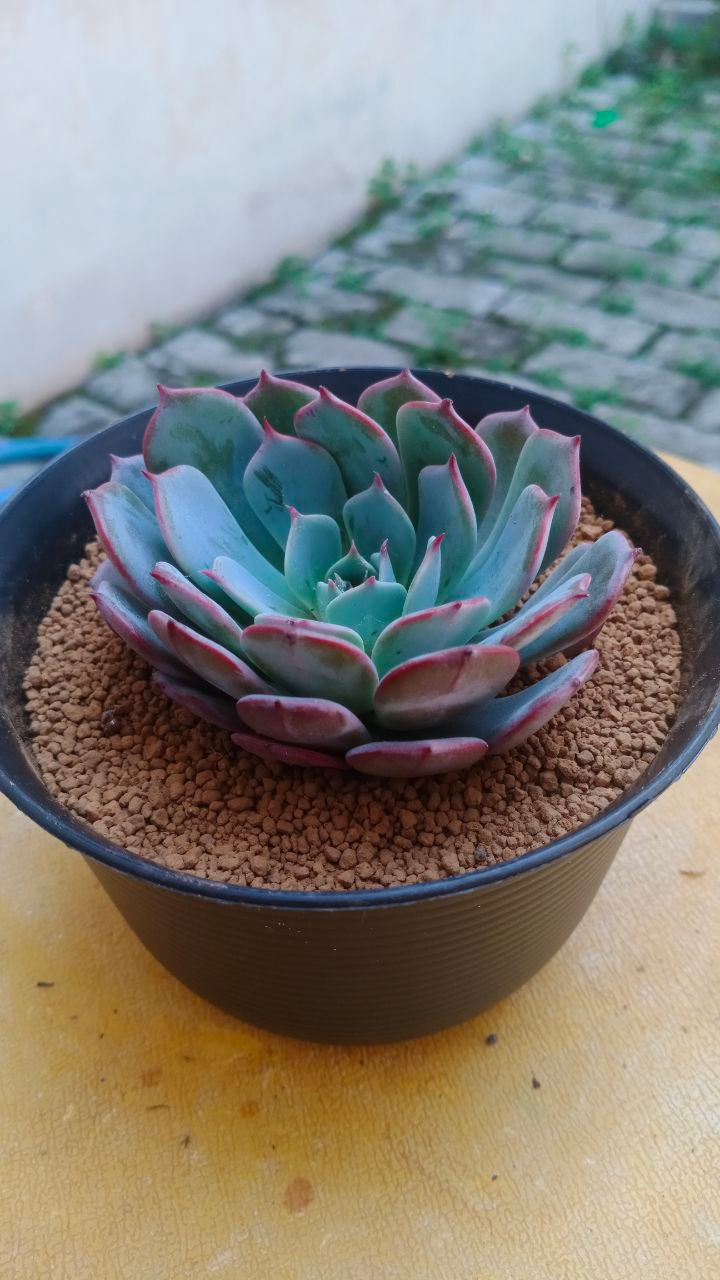 Last plant is Echeveria Tippy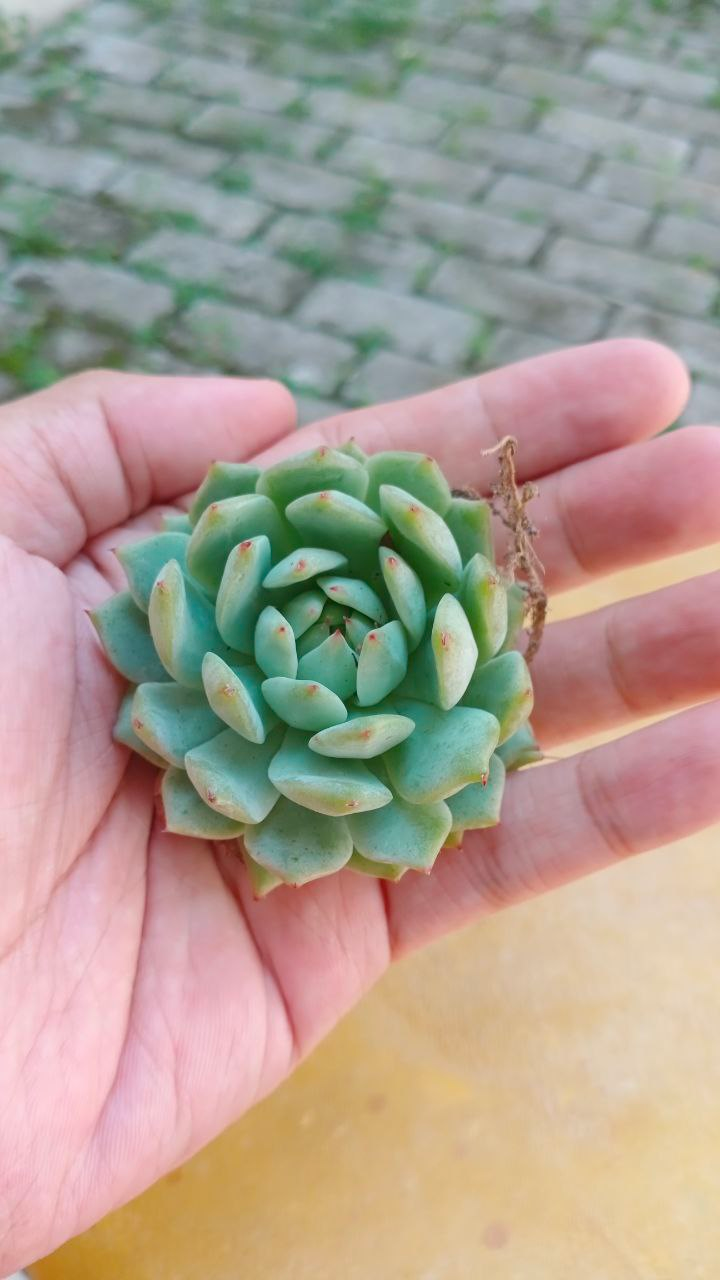 it is my mistake i am buying this plant because i think this plant is Echeveria Chihuaha but then i was wrong. The plants looks alike so i am choosing this plant. But, thats okay because it is similar so i want to look the super brighty red in the tip of the leaves that looks like pointed needle with brighty red. Hoping in few weeks it will make this plant back to shape again and not pale like this.
Like the other dont forget throw away bad leaves make sure the roots planted and adding topping.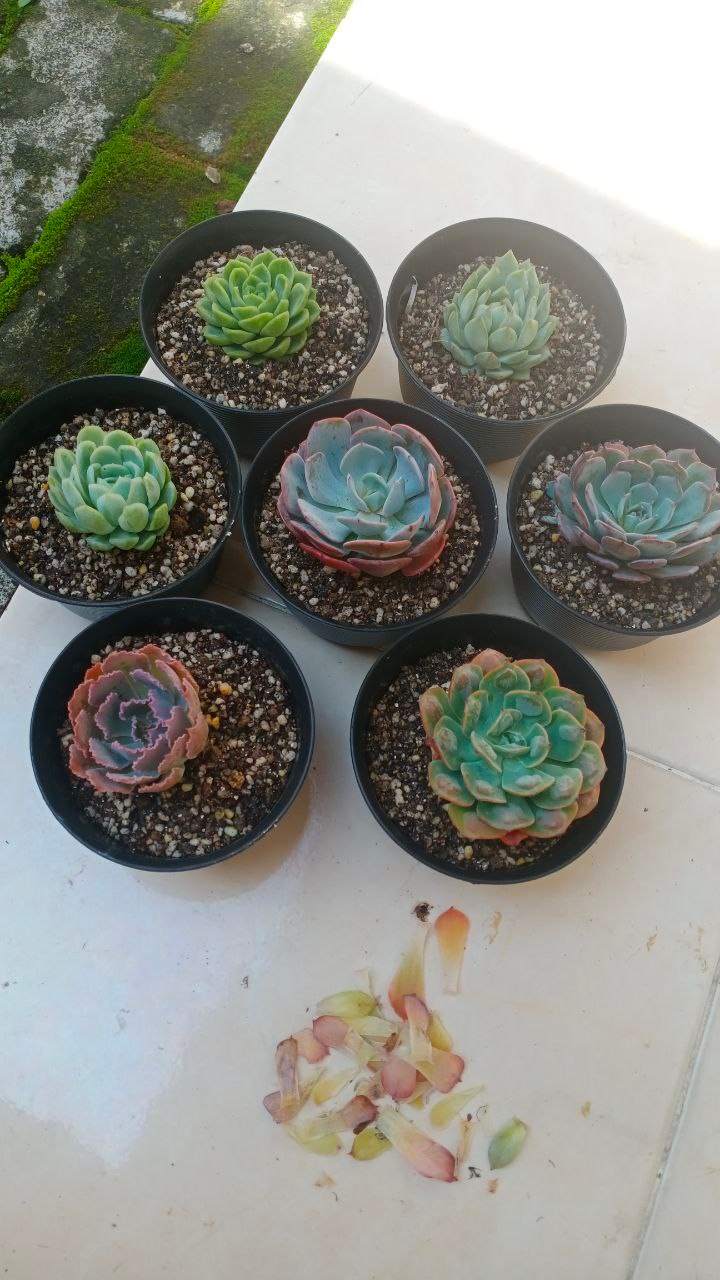 I am using mix soil with the ingredients is 60% Pumice stones 10% Roasted Husk 10% Cocopeat 10% Compost 10% Osmocote Dekaster and little mix with pesticides powder,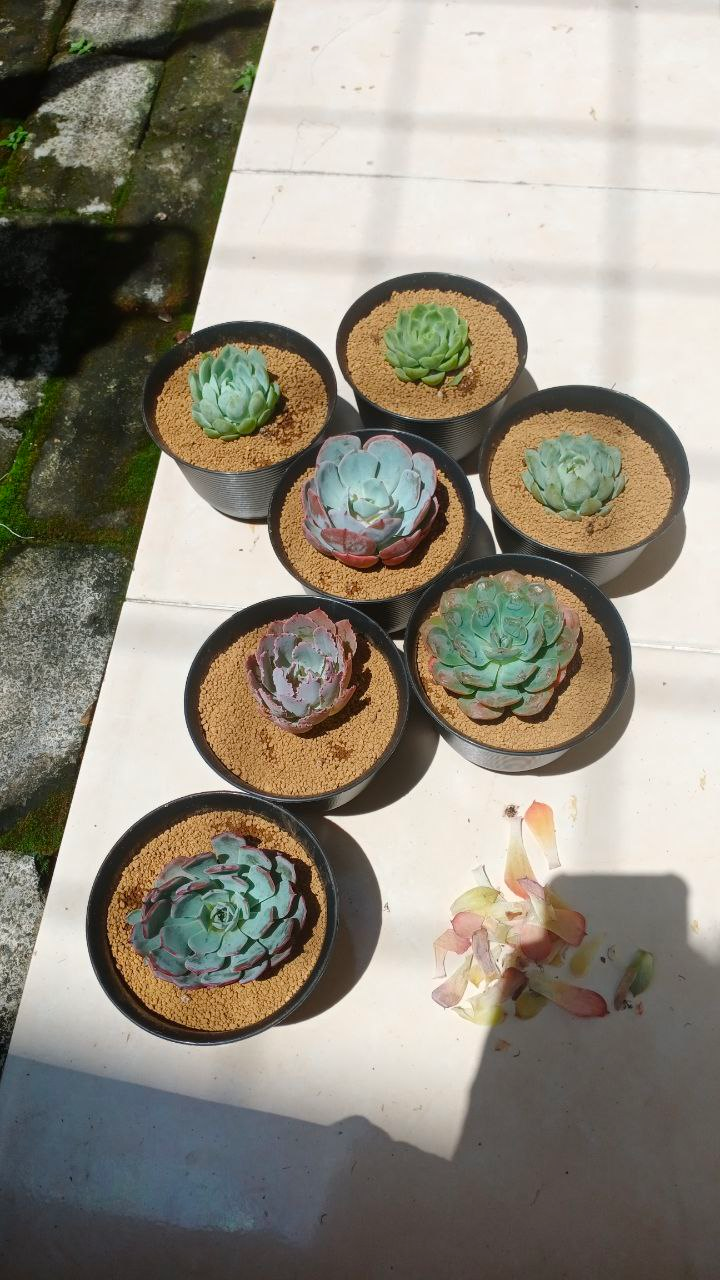 After planted give some morning sunrays 10-20 minutes for introduce the plant surrounding environment,temperature, and humidity so the plant can adapt little by little.
not forget my kid come too bathing in sunrays too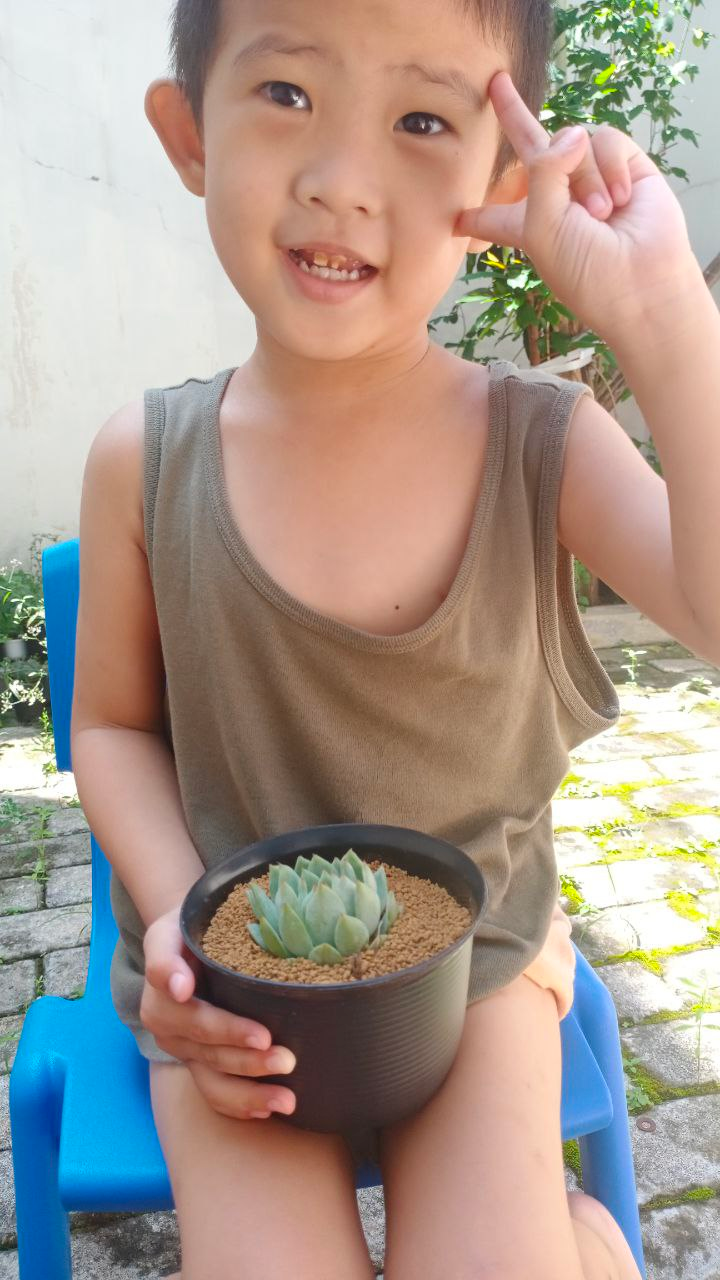 Sorry if my content not give you so much information or not good but i hope my content gives little entertaining. And hopefully can get upvote from you guys as form a support.
Thank you so much maybe in next week or in 2 weeks more i will update the plants it can live in here or not.
See you in the next content.
---
---