[ENG/ESP] How Healthy Is Sibling Competition? / La Competencia Entre Hermanos, ¿Qué Tan Saludable Es?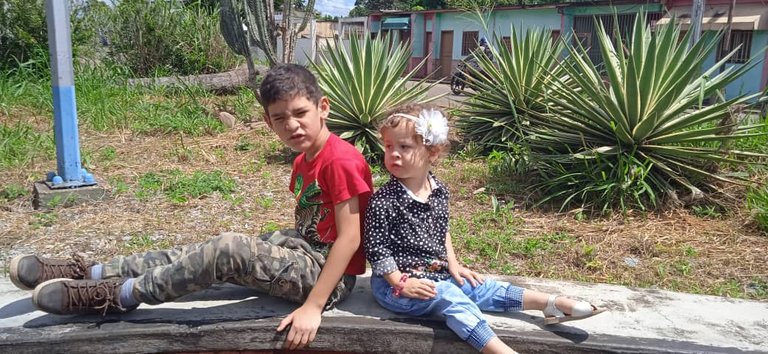 I grew up in a family of four siblings. I am the second to last one, we are two women and two men and we were born in an intercalary way in terms of sex, so things were always very balanced in most occasions; however that small percentage where there was an imbalance could generate a great chaos at any moment of our quiet home life. The fact is that as in almost all large families, we had to share some things like the room where we slept. I slept with my sister who is older than me by 5 years and my little brother with my other brother who is older than him by 8 years..
---
Crecí en una familia de cuatro hermanos. Soy la penúltima, somos dos mujeres y dos hombres y nacimos de forma intercalada en cuanto al sexo, así que las cosas siempre estuvieron muy equilibradas en la mayoría de las ocasiones; sin embargo ese pequeño porcentaje dónde había un desbalance podía generar un gran caos en cualquier momento de nuestra tranquila vida hogareña. El caso es que como en casi todas las familias numerosas, nos tocaba compartir algunas cosas como la habitación donde dormíamos. A mí me tocaba con mi hermana quien es mayor que yo por 5 años y a mi hermano pequeño con mi otro hermano quien en mayor que él por 8 años.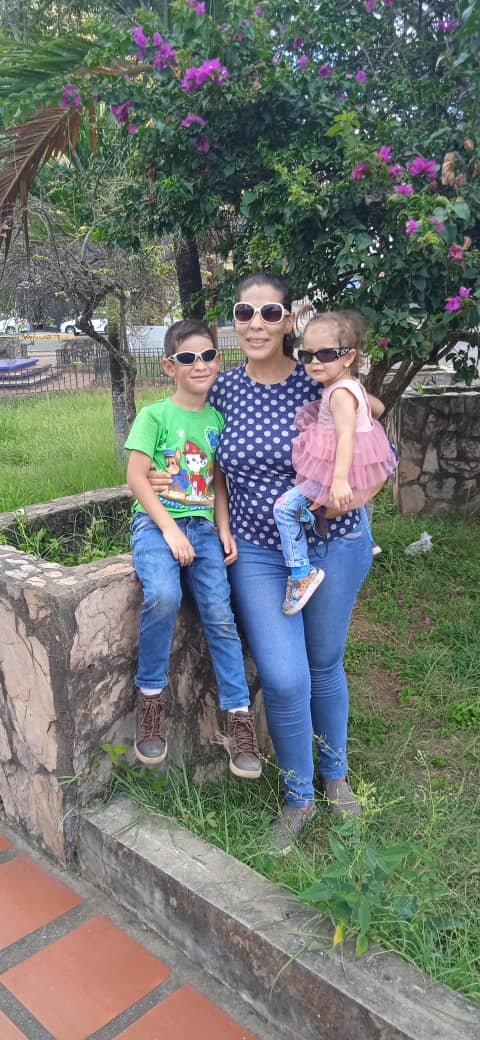 In this sense, today I realize that there was a quite marked disproportion since there was always a teenager sharing the room with a child. Today I can understand the frustration that my older siblings often expressed, not to mention the discomfort that both my younger brother and I could feel regarding the marked territorialism of my older siblings. For this and some other reasons my brother and I had to learn to defend ourselves. At some point alliances and rivalries began. The boys didn't get along very well and the girls less so. All the arguments and fights could have been avoided by simply giving each other a space. For us that was the root of the matter, something perhaps simple to resolve, after all we were just kids, but time goes by and if things are not resolved in time they can cause estrangement and transcend into adulthood.
---
En este sentido hoy me doy cuenta que había una desproporción bastante marcada ya que había siempre un adolescente compartiendo el cuarto con un niño. Hoy día puedo comprender la frustración que muchas veces manifestaban mis hermanos mayores, sin olvidarme del malestar que tanto mi hermano pequeño como yo podíamos sentir en cuanto al marcado territorialismo de mis hermanos mayores. Por ésta y algunas otras razones a mi hermano y a mí nos tocó aprender a defendernos. En algún momento comenzaron las alianzas y rivalidades. Los chicos no se llevaban muy bien y las chicas menos. Todo las discusiones y peleas pudieron evitarse simplemente cediendo un espacio a cada cual. Para nosotros esa era la raíz del asunto, algo quizás sencillo de resolver, al fin y al cabo éramos solo chicos, pero el tiempo transcurre y si las cosas no se resuelven a tiempo pueden causar distanciamiento y trascender hasta la adultez.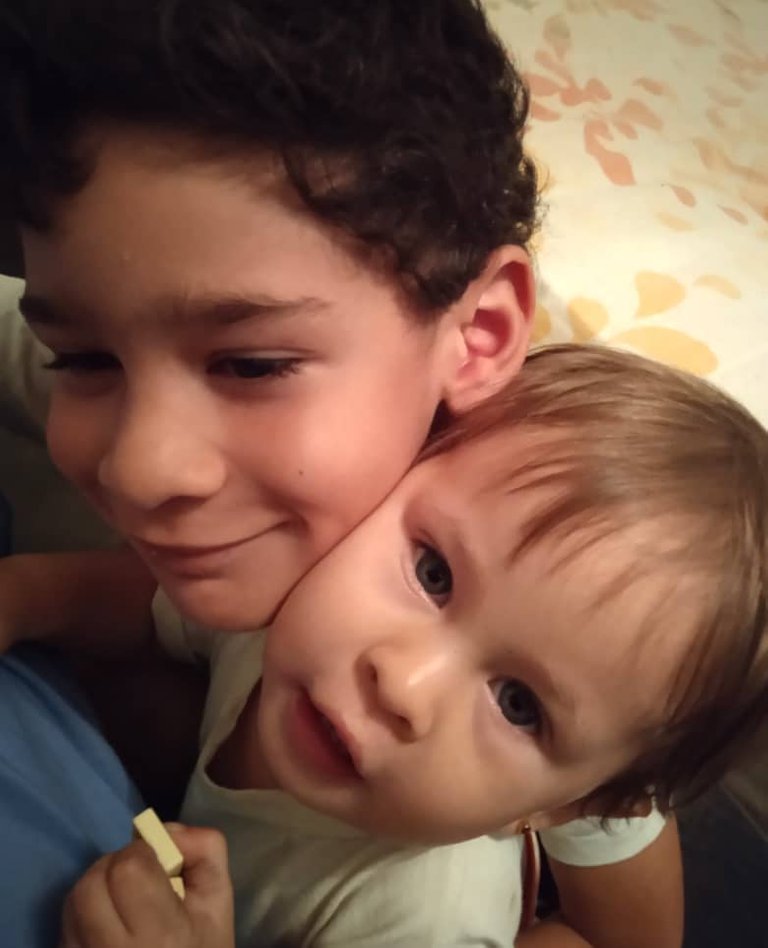 It was to be expected that when my sister went off to college things might get better, but they didn't. We were well on our way to adulthood. We were well on our way to adulthood with a relationship marred by childhood issues. Maybe someone would think that these were childhood problems and that as the years go by things are forgotten and everything changes as if by magic. That was not exactly our experience. Human beings create habits, some good and some not so good and we learn to address each person differently, I read this in a publication and I quote the following:
"A recent study that was published in PLOS One observed that we adjust our tone of voice depending on who we are talking to. The group of researchers at the University of Stirling (Scotland) found that the direction of this unconscious vocal pitch depends on the sender's own perception of his or her status compared to that of the listener."
---
Era de esperar que cuando mi hermana se fuera a la universidad las cosas podrían mejorar, pero no fue así. Ya íbamos camino a la edad adulta con una relación deteriorada por problemas de la niñez. Quizás a alguien se le ocurre pensar que eran problemas de niños y que con el paso de los años las cosas se olvidan y todo cambia como por arte de magia. Esa no fue precisamente nuestra experiencia. Los seres humanos creamos hábitos, algunos buenos y otros no tanto y aprendemos a dirigirnos a cada persona de manera diferente, esto lo leí en una publicación y cito lo siguiente: "Un estudio reciente que fue publicado en PLOS One observó que ajustamos el tono de voz dependiendo de a quién le estamos hablando. El grupo de investigadores de la Universidad de Stirling (Escocia) encontró que la dirección de esta afinación vocal inconsciente depende de la percepción del propio emisor sobre su estatus en comparación con el de la persona que lo escucha".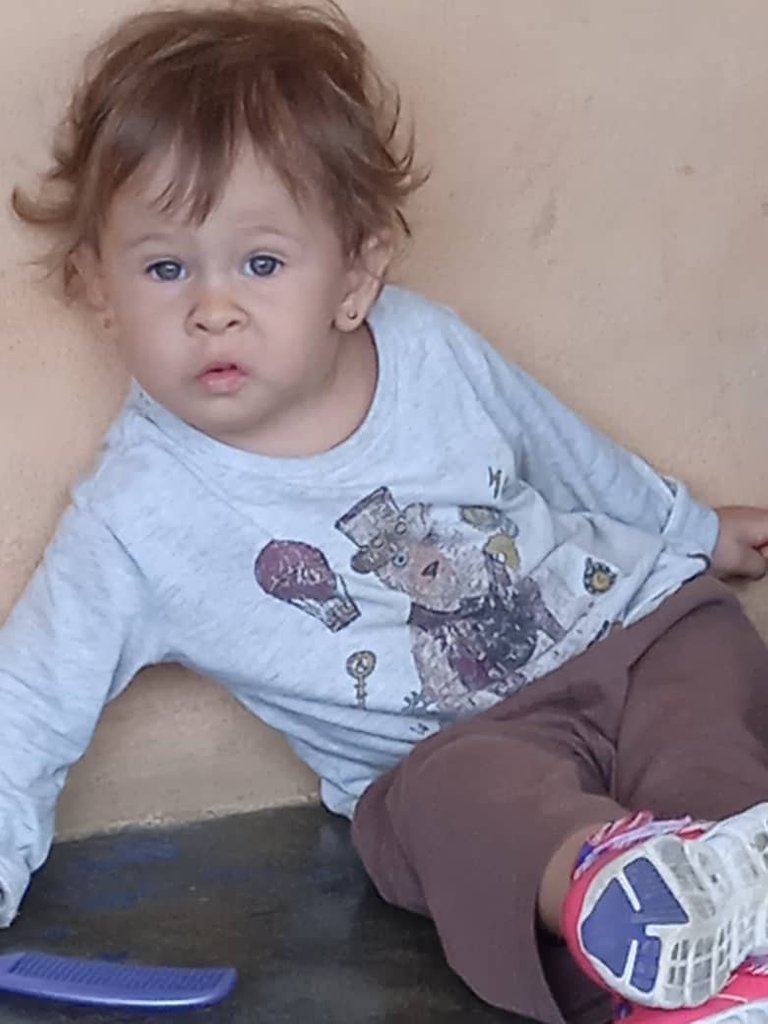 That explains that when we are with someone with whom we have not had a good relationship for a long time, we cannot expect that from one day to the next we will start to get along. Just by the simple fact of sharing the same space already changes from our tone of voice to the way we address this person.
---
Eso explica que cuando estamos con alguien con quién en mucho tiempo no hemos tenido una buena relación no podemos esperar que de un día a otro nos empecemos a llevar bien. Ya con el simple hecho de compartir el mismo espacio ya cambia desde nuestro tono de voz hasta la forma en que nos dirigimos a esta persona.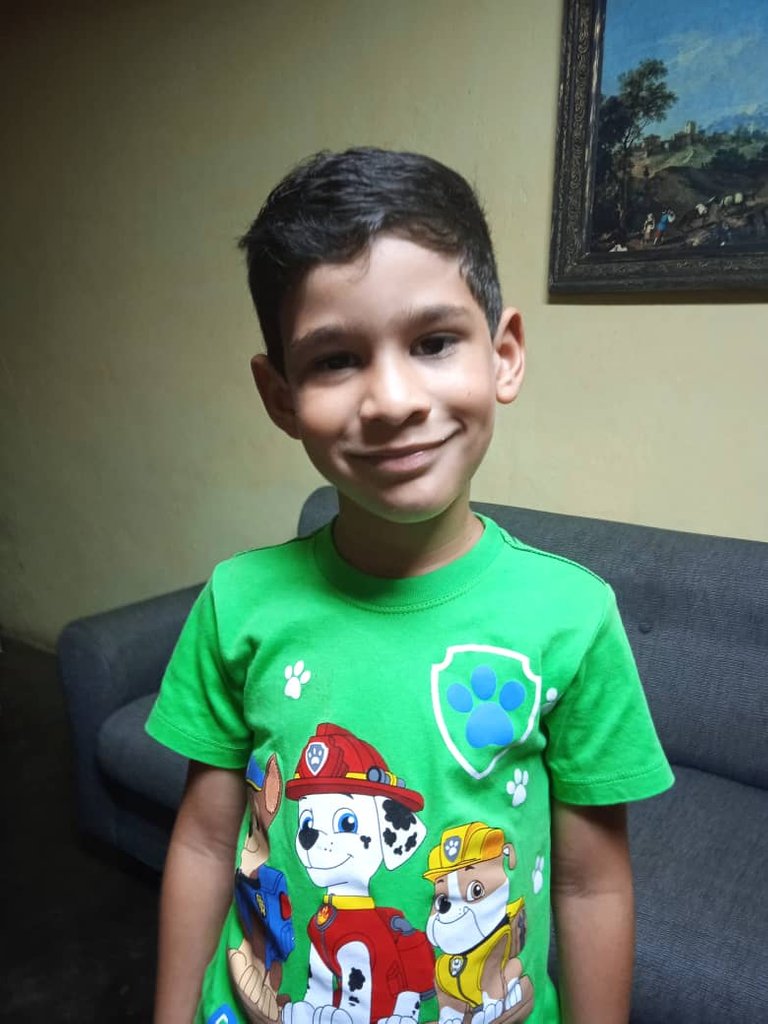 My sister and I had to go to great lengths to mend our relationship. Having our own families has made us mature a lot. The same goes for my male siblings. We have overcome and healed our relationships, thank God in our lives. Now it is up to me as a mom of two boys to avoid those situations that jeopardize the camaraderie, love, and respect that should exist between family members. Today I see a lot of myself in the character of my 2-year-old daughter. She is the youngest and she does know how to defend her space. On the other hand, there is my older son, who is quite territorial and has made it clear that he is older and has already earned his ground by the simple luck of arriving first.
---
Mi hermana y yo tuvimos que hacer un gran esfuerzo por arreglar nuestra relación. El tener nuestras propias familias nos ha hecho madurar mucho. Lo mismo sucede con mis hermanos varones. Hemos superado y saneado nuestras relaciones, gracias a Dios en nuestras vidas. Ahora me toca como mamá de dos niños evitar esas situaciones que pongan en riesgo la camaradería, el amor, y el respeto que debe haber entre los miembros de una familia. Hoy veo mucho de mí en el carácter de mi hija de 2 años. Ella es la menor y sí que sabe defender su espacio. Por otra parte está mi hijo mayor, que es bastante territorial y ha dejado claro que él es mayor y que ya tiene un terreno ganado por la simple suerte de llegar primero.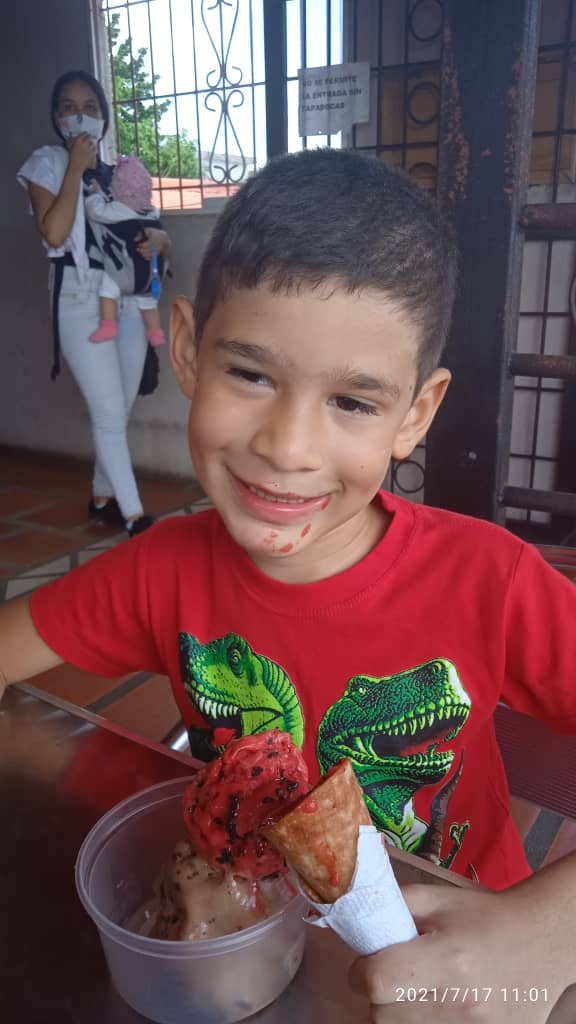 They are two very temperamental children, competing with each other for almost everything. Sometimes it scares me that I can't control the situation without showing partiality. Rafaella is very convincing with her hugs, cuddles and affection when it comes to getting what she wants. And Carlos although very noble at heart does not back down when he demands his right, he is very precise in saying NO and is hard to persuade. Rivalry is normal in almost all sibling relationships, that is something that will always be latent, but what we cannot do without is good arbitration expertise. It is up to us as parents to play this role in the most effective way.
---
Son dos niños muy temperamentales, compiten entre ellos por casi todo. A veces me asusta no poder controlar la situación sin mostrar parcialidad. Rafaella es muy convincente con sus abrazos, mimos y cariños a la hora de conseguir lo que quiere. Y Carlos aunque es de corazón muy noble no retrocede cuando reclama su derecho, es muy preciso al decir NO y es difícil persuadirlo. La rivalidad es normal en casi todas las relaciones de hermanos, eso es algo es siempre va a estar latente, pero de lo que no se puede prescindir que del buen peritaje del arbitraje. A nosotros como padre nos compete desempeñar este rol de la forma más eficaz.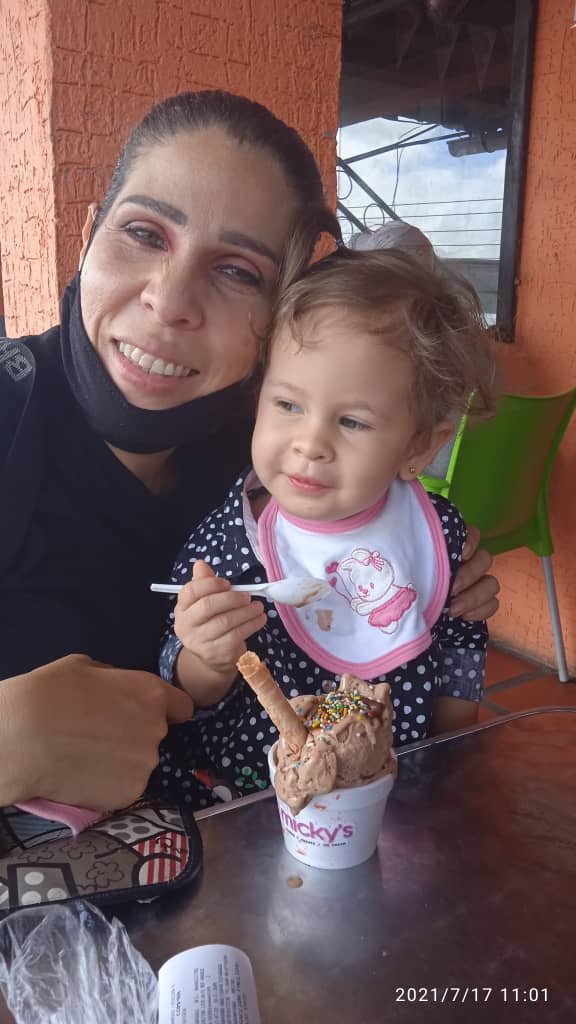 Both parties should always be listened to in the solution of a conflict. There should be no partiality or condescension. There should be discipline in administering punishment without showing leniency. These are just some of my recommendations to find the balance and harmony to build a healthy sibling relationship. In the end, they will also transcend our life teachings through their own families. As for my question: How healthy is sibling rivalry? I think it is necessary, because through it we learn to defend our space, to give quick answers, to look for ways to compete avidly for what we want. Life will always present us with situations where we will be tested on how competent we are, so it is a healthy way for our children to start exercising at home, everything will depend on the rules of the game and the impartiality of the referee.
Thanks for reading.
I say goodbye until next time.
Bye Bye.
---
Siempre se debe escuchar a las dos partes en la solución de un conflicto. No se debe mostrar parcialidad ni condescendencia. Debe haber disciplina a la hora de impartir un castigo sin mostrar indulgencia. Son solo algunas de mis recomendaciones para encontrar el equilibrio y la armonía para construir una sana relación de hermanos. Al final, ellos también harán trascender nuestras enseñanzas de vida a través de sus propias familias. En cuanto a mi pregunta: ¿Qué tan saludable es la rivalidad entre hermanos? Pienso que es necesaria, pues a través de ella aprendemos a defender nuestro espacio, a dar respuestas rápidas a buscar la forma de competir ávidamente por aquello que queremos. La vida siempre nos presentará situaciones dónde se pondrá a prueba que tan competentes somos, así que es una forma sana es bueno que nuestros hijos comiencen a ejercitarse desde el hogar, todo va a depender de las reglas del juego y de la imparcialidad del arbitraje.
Gracias por leerme.
Me despido hasta la próxima.
Chao Chao.

Para traducir utilice: Traductor DeepL
Imágenes editadas en: Canva
Fotos tomadas con mi teléfono redmi 9A


Text translated in: DeepL Translate
Images edited in: Canva
Photos taken with my redmi 9A phone.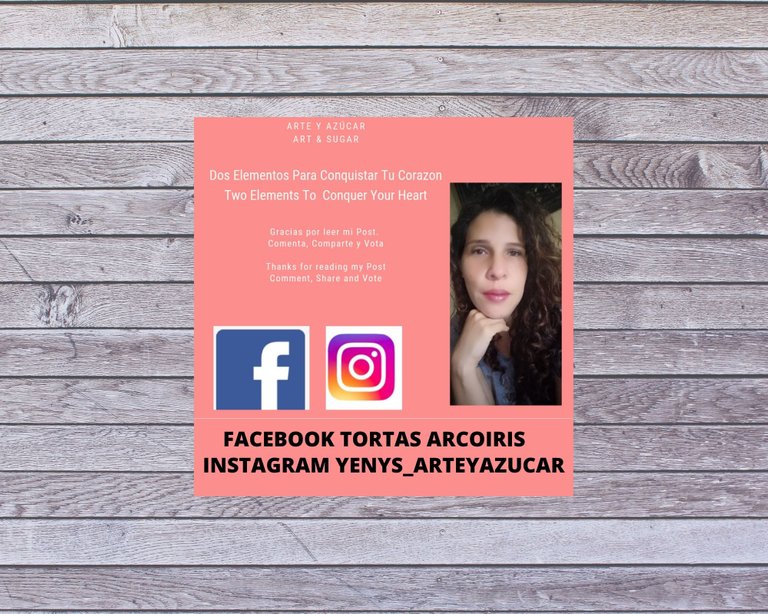 ---
---