Eden Project, Cornwall, UK. A Spectacle Of Nature!
As most of the people on Hive live outside the UK, I'll begin this post by giving out some friendly advice…
Anyone thinking of visiting my beloved green and pleasant land would be robbing themselves if they didn't take the time to visit Cornwall. It is by far the most beautiful part of England and somewhere that offers lifestyles, landscapes and scenery you won't find anywhere else.
I will be showcasing many of these unique locations in the near future as I break down a wonderful week spent in Cornwall during a recent family holiday.
So, for my first stop, I present to you the Mediterranean marvel. The tropical triumph. The natural wonder. The one and only, Eden Project.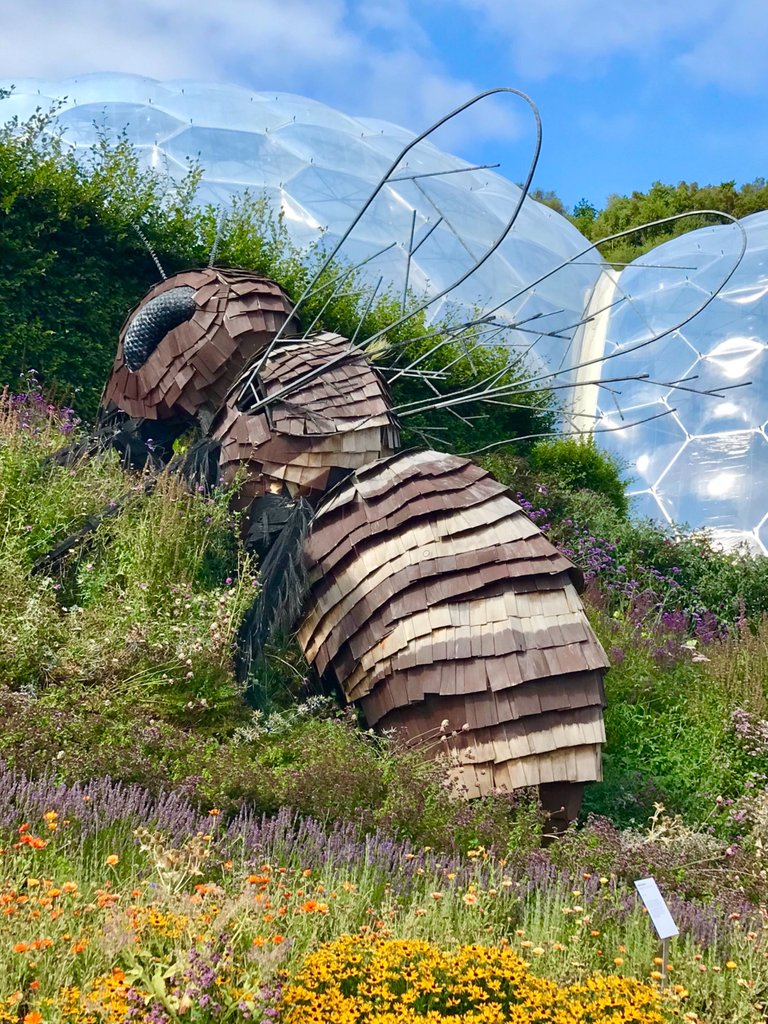 The Eden Project has always been a place I've wanted to visit but for one reason or another, I have never managed to get myself there. So, as part of my recent family holiday, I made sure to schedule a visit. Convincing my girlfriend wasn't a problem at all, we love this kind of thing, but with two 14-year-old girls and an 8-year-old boy in the gang, I knew that selling a trip to a giant greenhouse wasn't going to be easy. Moreover, keeping them entertained once we were there would also require the skills of a professional snake-oil salesman. Hmm, how do you keep kids interested in plants...?
Yep, I resorted to toilet humour...Hey, what else was I supposed to do?
So, with the kids feeling involved and in search of the Pinus-plants sister, The Vagina bush, it was time to start enjoying all that Eden had to offer...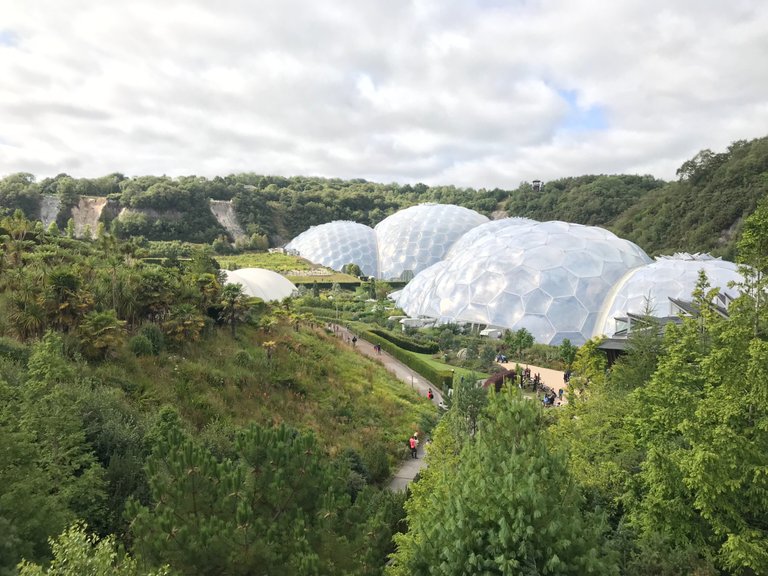 Just outside the small town of St Blazey, The Eden Project hides from view inside a reclaimed China clay pit. Completed in May 2000, this wonderful attraction boast 2 giant biomes made up of interconnected domes. The domes are constructed using a steel frame covered in hexagonal and pentagonal thermoplastic panels, allowing the creation of both a tropical and a Mediterranean climate.

Our visit to Eden began with a short walk around the perimeter and it wasn't long before I had taken more photos than my phone memory could handle. "You are out of storage space" Ahhh!
Pics of Granny. Deleted.
Friends wedding pics. Gone.
Cute doggy videos. Never to be seen again.
Problem solved!
As you would expect, the Eden Project is a photographer's dream and around every corner there is something worth snapping at. Fortunately, we had the weather on our side and with the sun shining on from up high it allowed the flowers to glow with all their vibrant splendor.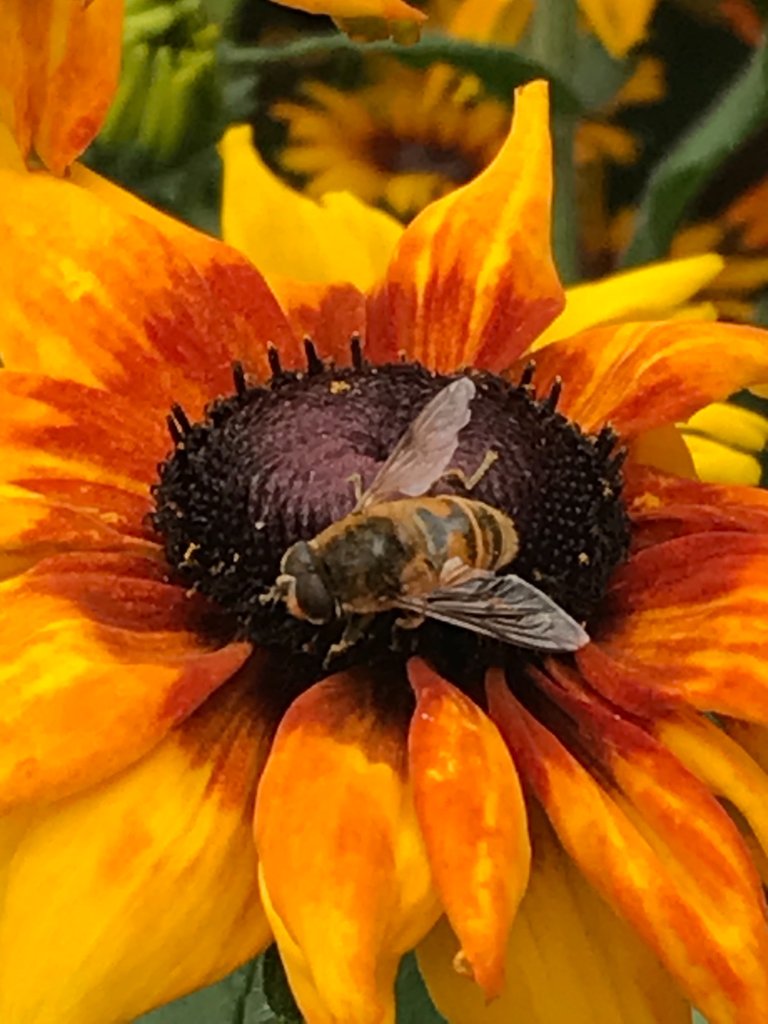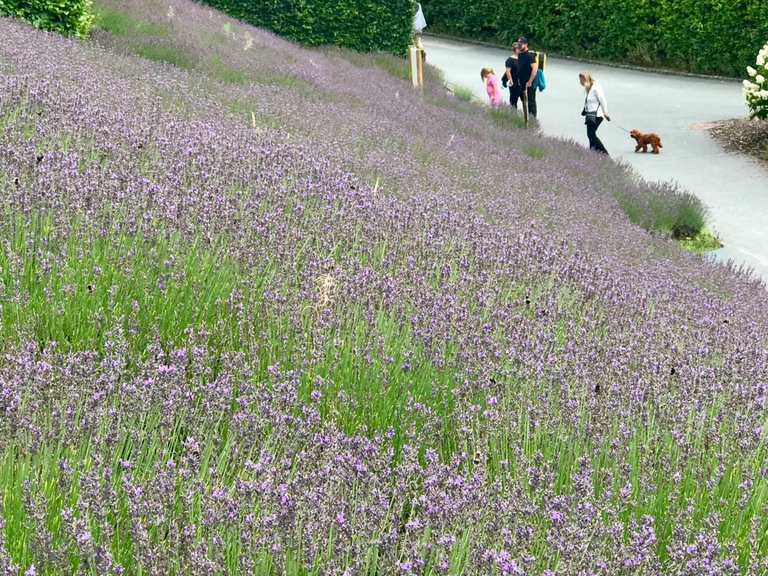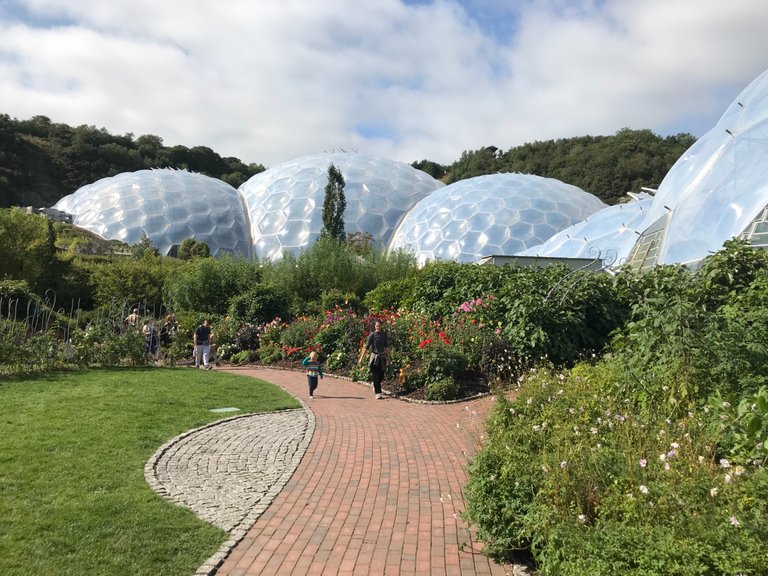 Time to enter the dome!
As I mentioned earlier, Eden Project has 2 biomes, each with its own cleverly controlled climate. Within the biomes are plants and flowers which are native to the respective climate and if that isn't enough to keep you interested there are also some fantastic settings, such as waterfalls, rope bridges, and works of art, one of which sent a chill down my spine (I will tell you more about that towards the end of this post).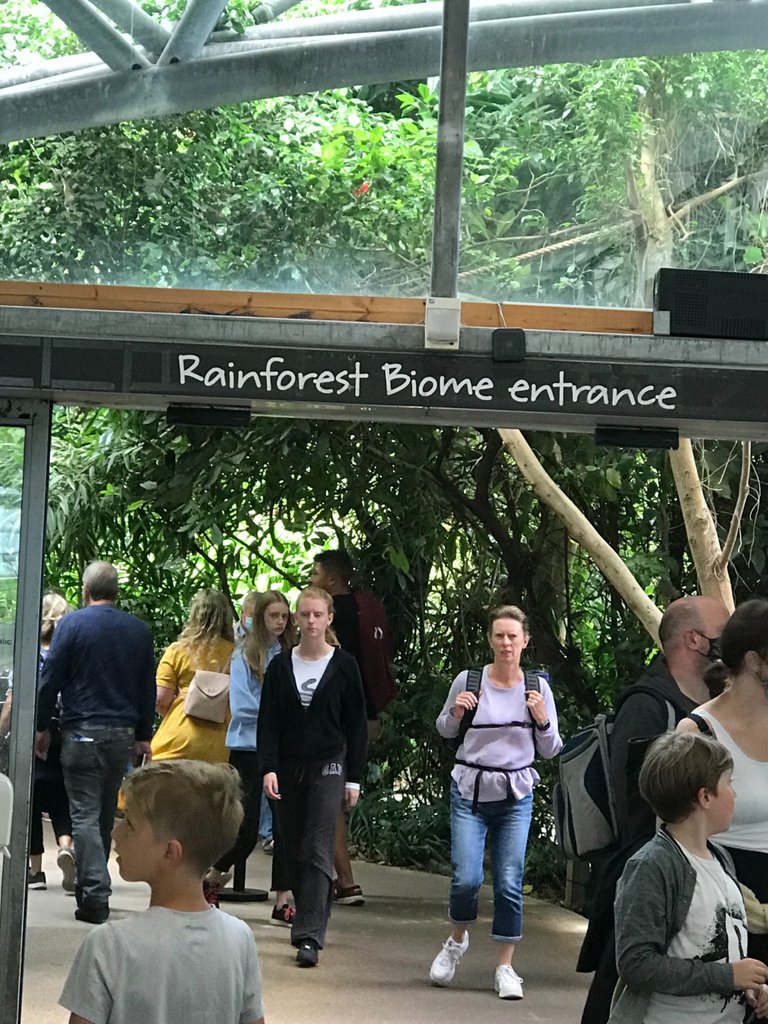 On a boiling hot day, there is nothing better than stepping into a humid greenhouse with three kids. It's a real test of character, believe me. "It's so hot!", said gremlin No.1. "It's supposed to be, it's a tropical greenhouse". "My legs hurt", said the mini-gremlin. "Don't worry, there are some Iboga leaves over there, that'll perk you right up!". "I want to go home", said gremlin No.3. "If you keep moaning this will be home"...and so on and so on...As you can imagine, the kids were losing interest, and my toilet humour was wearing thin by this point. Even the sight of a Sausage tree did nothing towards raising their enthusiasm. But then, out of the corner of my eye, I saw this little chappie scurry out of the bush ready to save the day.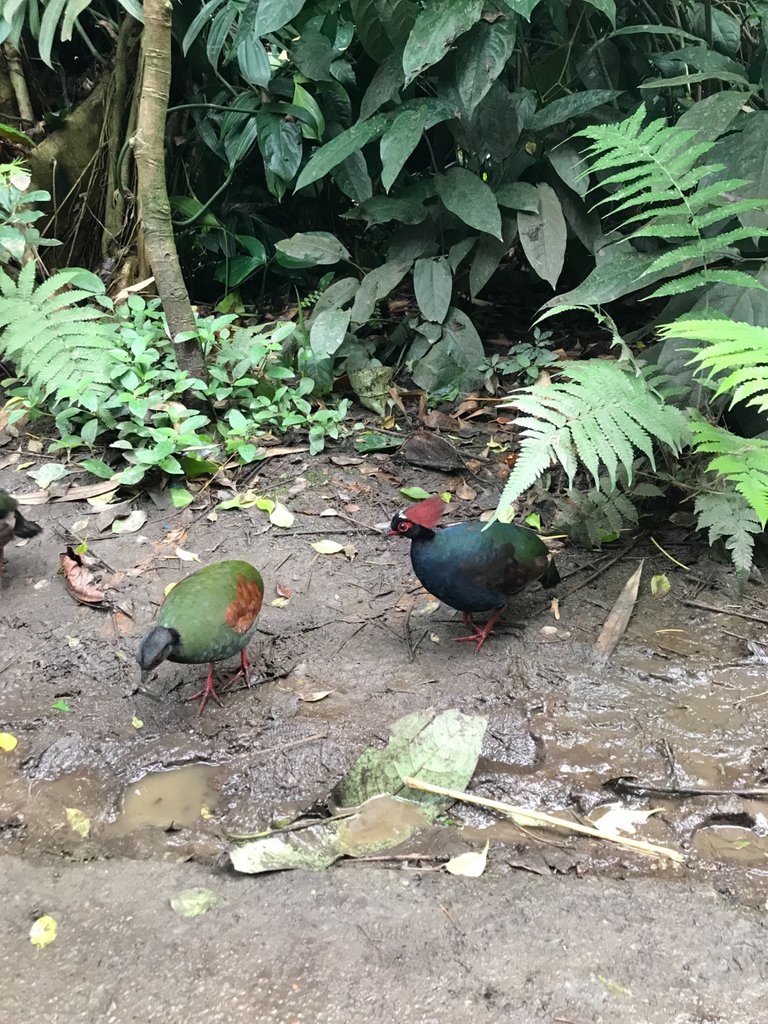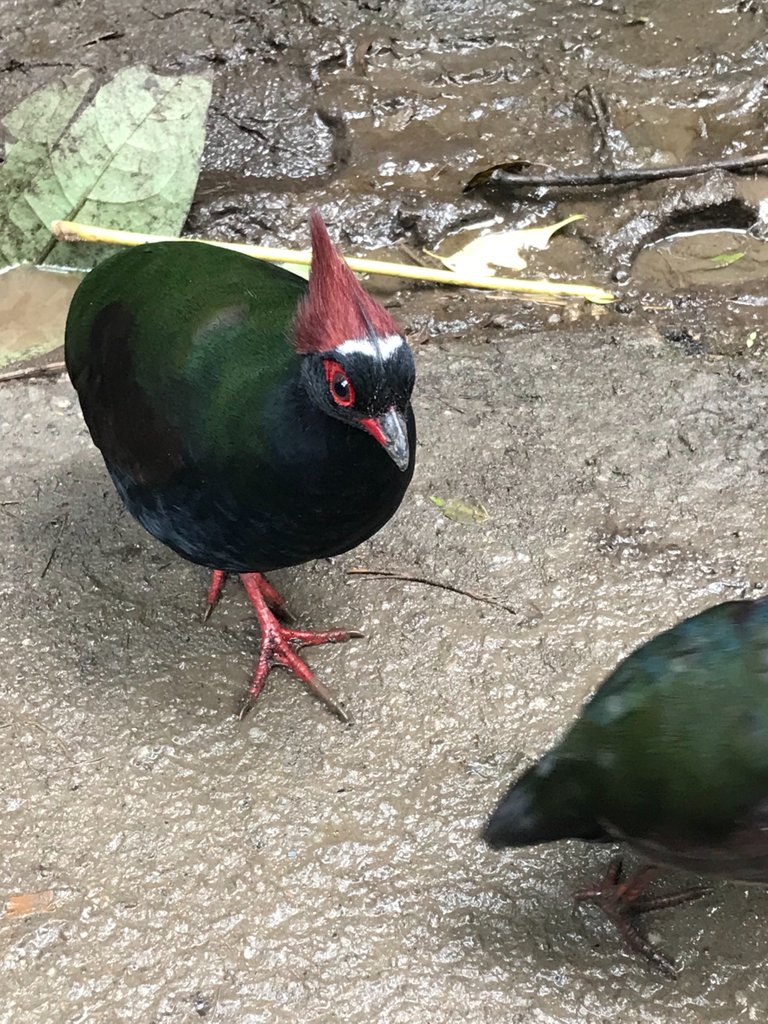 I have no idea what this little bird is called but if I had to hazard a guess I'd say it was a relative of the Quail. Whatever, it saved the day so I will call it Jean Claud Van Dam-Quail.
And so, with the Gremlins back inline and given unashamed false hope (by myself) that there were all-sorts of jungle creatures to be found, we continued on without a single complaint. Now that's parenting!
Going forward my girlfriend and I were allowed to enjoy all the wonders of this tropical rainforest, and I was allowed to snap away with my camera, replacing memories of Granny and friends with pictures like these...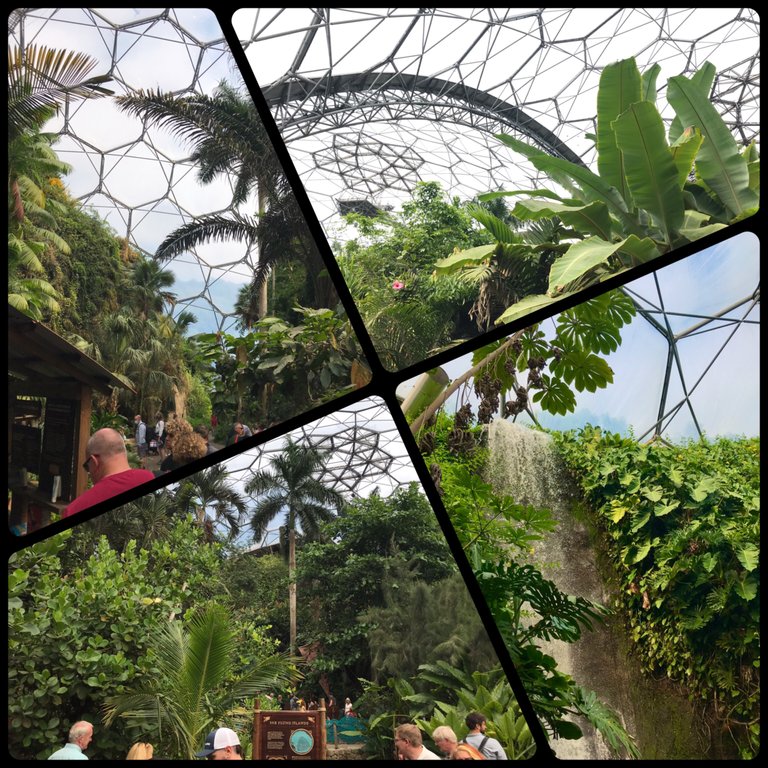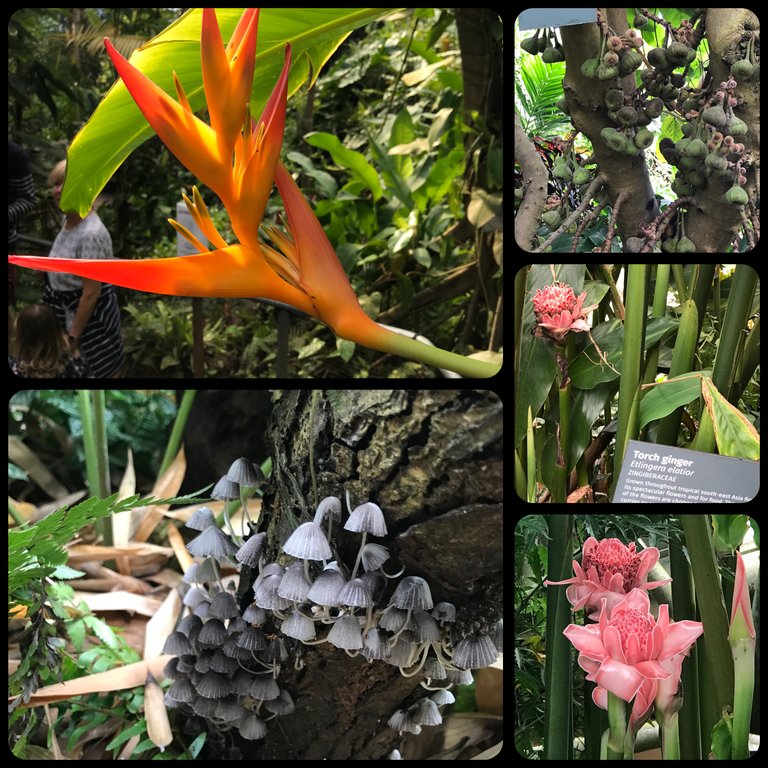 Not that I would ever consider showing weakness to the gremlins, but stepping out of the sauna-like dome was a pleasure and if there were someone selling buckets of ice-cold water for £1000 I'd have bought one and dived straight in it without a second thought. Instead, I held on to my tough-dad status and paid an extortionate amount for 4 ice creams from an ice cream stall conveniently placed just outside the tropical dome (These eco-warriors ain't half good at capitalism when they want to be).
The Meditteranean Dome
Thankfully, the Mediterranean dome was much more pleasant. The temperature was still quite warm but the stifling humidity of the tropical dome was replaced by something significantly more bearable. Instead of wanting to strip down to my birthday suit and fan my gonads with a giant palm leaf, the Meditteranean dome made me feel like putting on a pair of flip-flops(They're "Thongs" if you're from Australia) and find the nearest cocktail bar.
Beautiful flowers of all colours cascaded down from the white stone walls, a setting typical of the Greek villages I'd walked around during the summer holidays. All that was missing to make this a truly authentic Mediterranean scene was those tiny lizards, the ones you see darting from one tree to another. Nonetheless, even without the gecko, this biome transported you to exactly the place it was attempting to imitate and by the look of the plants and trees, they were none-the-wiser about being beneath a thermoplastic shell.
With all this serenity it came as quite a shock when following the path we were suddenly confronted by a display that caught everyone's attention and intrigue. In absolute contrast to the peaceful, floral utopia around us, this exhibit instantly cast a dark and sinister spell over you.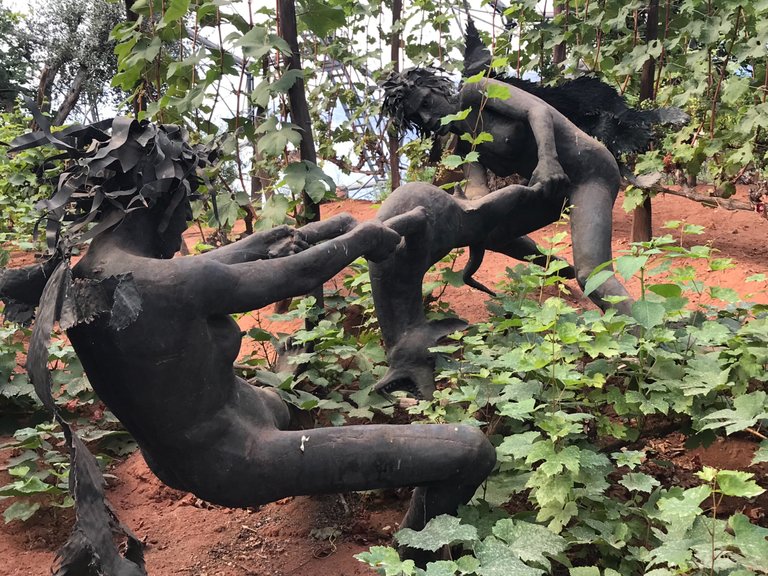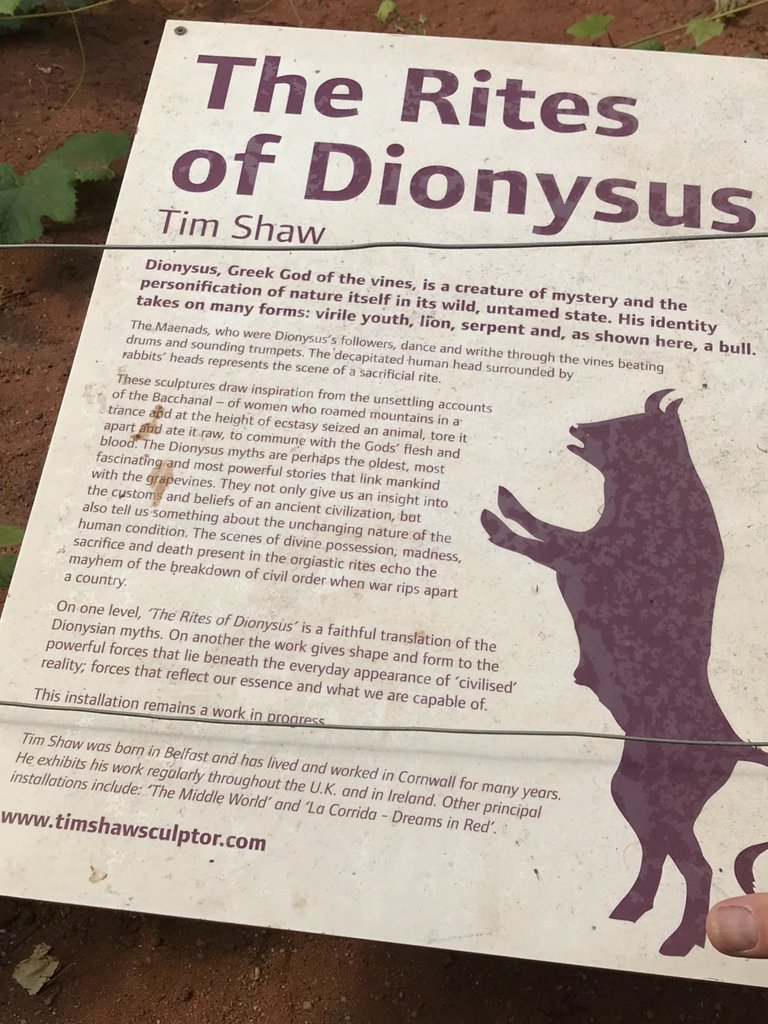 Now, that's a shocking work of art. What a story! And what were those Greeks drinking? I mean, come on! I've been on some serious drinking sessions in my life, but I've never drunk enough to want to tear a dog apart and drink its blood...If only they had a Kentucky Fried Chicken.
Thankfully, times have changed and we no longer believe in such strange and heinous acts...OK, well maybe they do if you're some spirit-cooking weirdo, or part of the Royal family, or a member of a Masonic lodge, or attend Bohemian Grove...But apart from that, these gross rituals are now just folklore.
Now, before we move on to end this article with something more pleasant, let's test your attention to detail with a quick game of "Spot the mutilated rabbit heads". The first person to give me the correct number of rabbit heads from the picture below will receive 5 Hive. Post your answer in the comment section.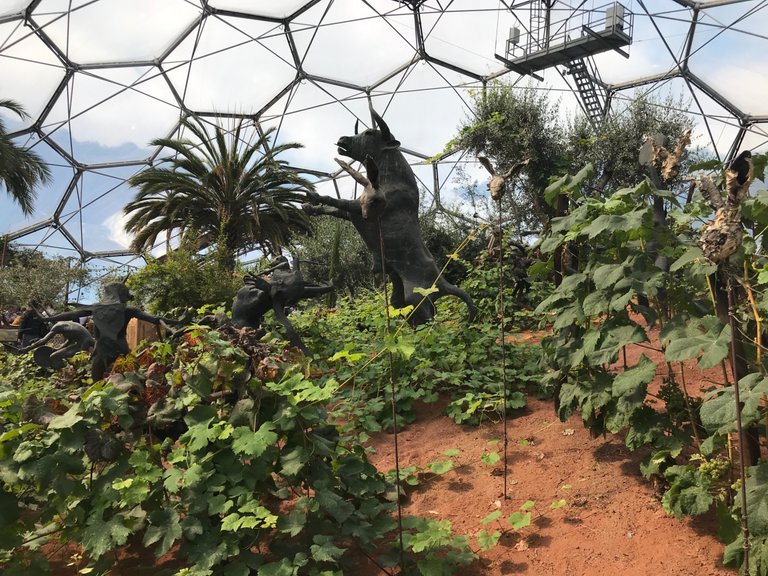 Life is beautiful
With the rites of Dionysus seared into my memory forever, the next exhibit was the perfect tonic and exactly what was needed to cleanse my soul of the darkness I'd just absorbed.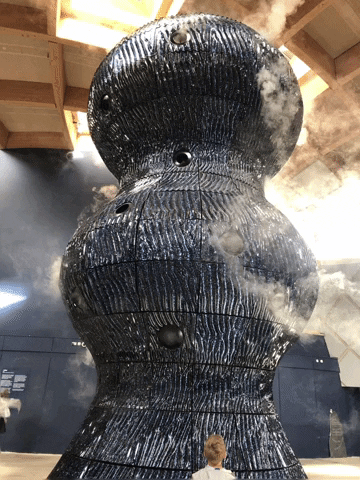 I'm not quite sure what it was about this sculpture but I found myself mesmerized by it. It made no noise and, as far as I can remember, there wasn't any meditative music playing in the background. Yet, the more I watched it the calmer I felt. This thing just stood there in the middle of the rooms silently puffing out smoke rings. I didn't know why it was doing so and I didn't really want to know. Like looking at a flock of Swallows flying in perfect synchronicity, it is simply beautiful with or without knowing why.
And so, I just stood there watching the smoke rings appear and then disappear, guessing when and where the next one might escape.
(Just for those who want to know, here's the meaning behind this sculpture)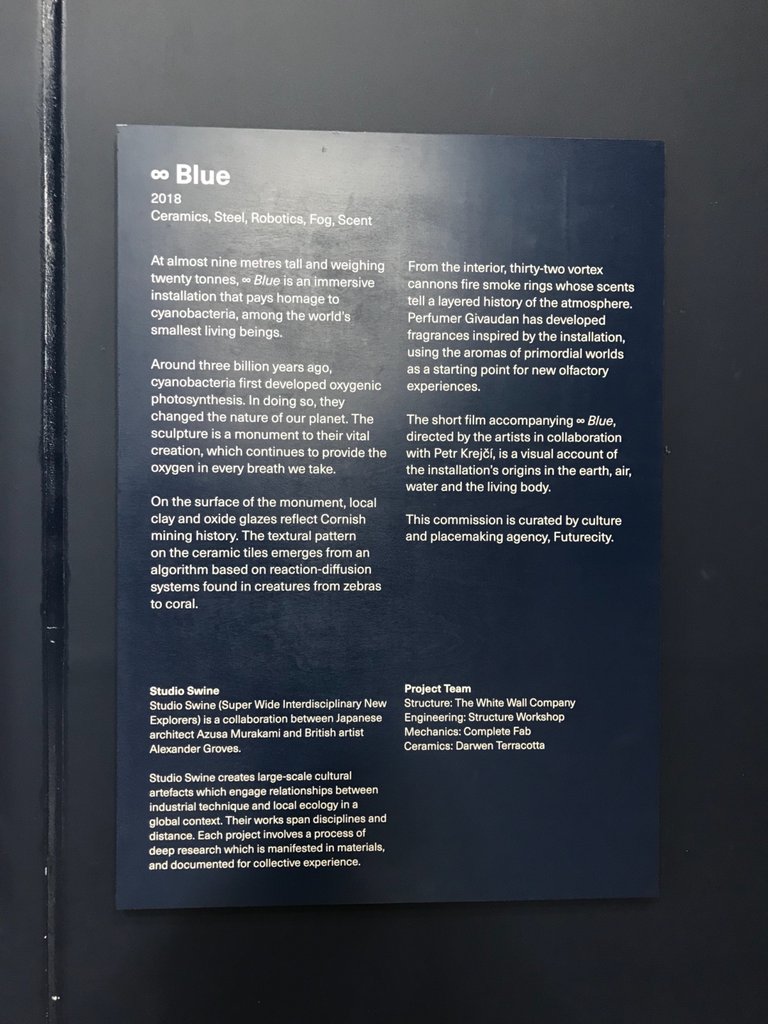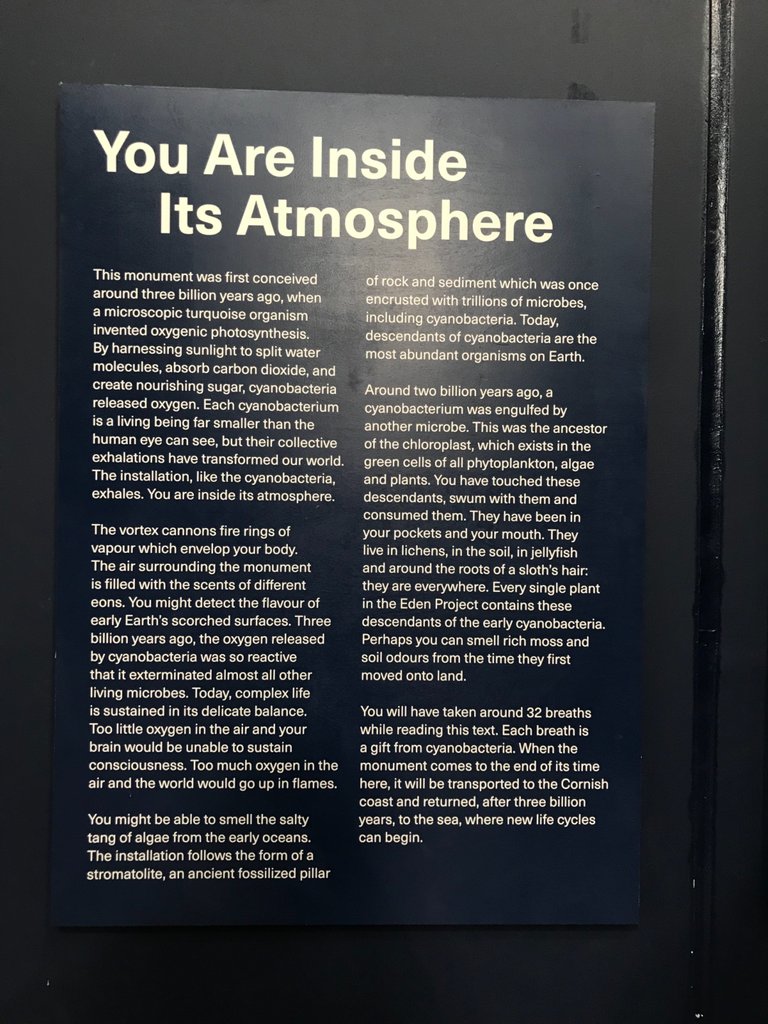 This was the perfect way to end our visit to Eden and I left feeling like I'd seen so much more than an exotic flower show. Eden is a place of enchantment. A humbling microcosm of our wonderful planet. Maybe it was the intention of the Eden project to show us just how lucky we are to live on this planet? If it was, they certainly succeeded.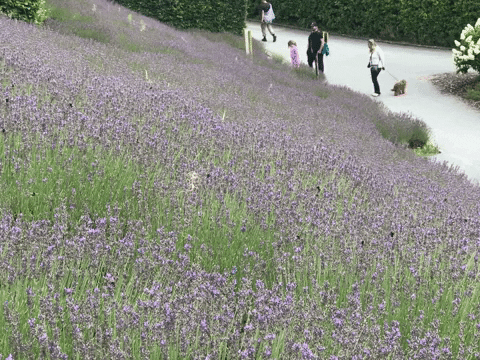 For mor info on Eden Project please visit https://www.edenproject.com/
And for more of my travel blogs, you can find them here.
Don't forget to support @pinmapple and the #haveyoubeenhere community!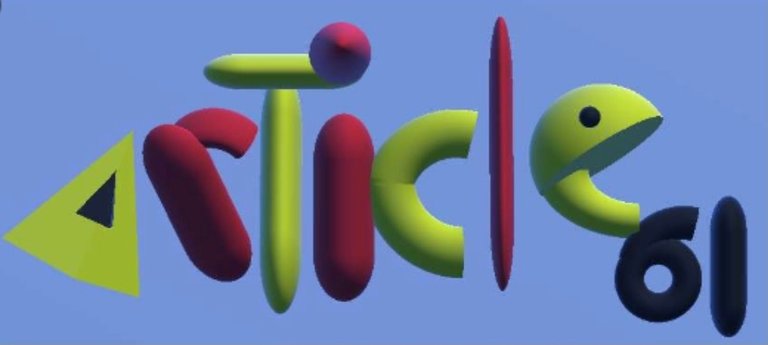 ---
---